A Garden Getaway to Winston-Salem History, Art and Cuisine
Winston-Salem's proud skyline is a testament to its entrepreneurial spirit. The city's historical attractions and beautifully manicured gardens offer glimpses of past people, including the Moravians, who first settled here in the 18th century. Journey on a three-day weekend adventure to hear their stories, see their sites and dig in to seasonally inspired meals along the way.
Friday: Begin with the First Seed Planted
Nestled just 15 minutes from downtown Winston-Salem is the very first Moravian settlement in North Carolina. Kick-start your weekend where it all began more than 250 years ago – Historic Bethabara Park. The National Historic Landmark is home to the country's oldest medicinal garden. Costumed interpreters explain how a physician would harvest its plants, mix them according to ailment-specific recipes and prescribe them under strict direction. Planted directly beside is the oldest documented community garden in the country. Adjacent to the gardens, tour the restored 18th-century German church with living quarters, the last one of its kind in the United States.
An easy drive back from Bethabara and just blocks from downtown is Old Salem Museums & Gardens. Founded in 1766 and one of the country's most well-documented historic sites, Old Salem invites visitors to mingle with costumed interpreters, who re-enact the religious and meticulous lifestyle of the Moravians. Their records directed the renovation and reconstruction of Old Salem's buildings, which include the Museum of Early Southern Decorative Arts (MESDA).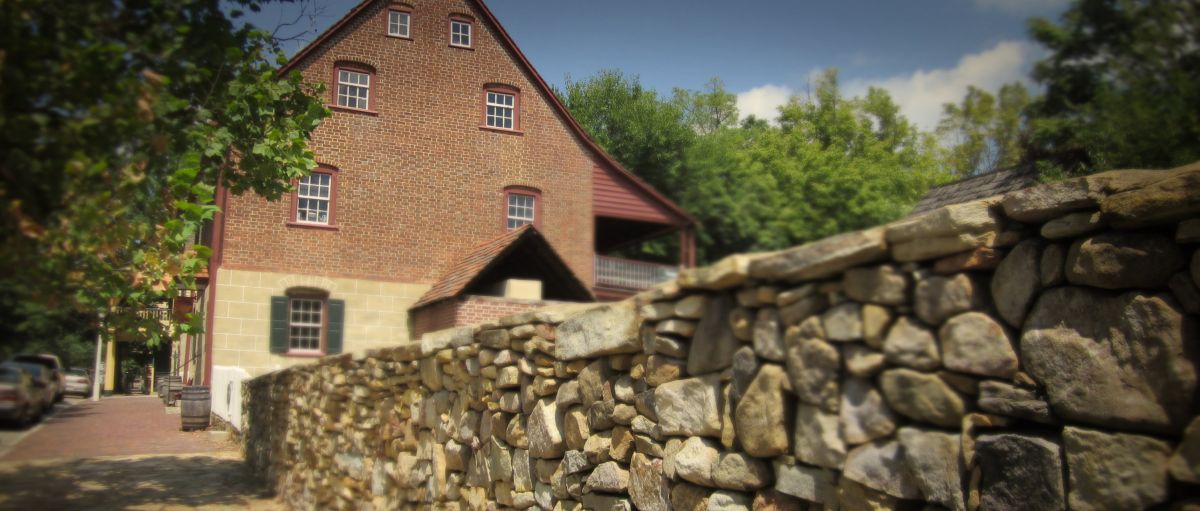 Behind Salem's first private home is the Miksch Garden. Old-world techniques are used to cultivate herbs, flowers and vegetables in its square garden plots ringed by fruit trees. Right next door behind the Single Brothers' House is the Single Brothers' Garden, Old Salem's largest interpreted garden. Historically occupying nearly 700 acres, the Single Brothers' Garden today is planted with examples of what the Brothers (unmarried Moravian men of Salem) would have grown in their kitchen garden, as well as examples of their field crops.
Grab a gourmet sandwich or Moravian Chicken Pie at Muddy Creek Cafe located in the lower level of the T. Bagge Merchant Building. The cafe also doubles as a music venue and offers traditional and folk music, plus open mic nights on Thursdays.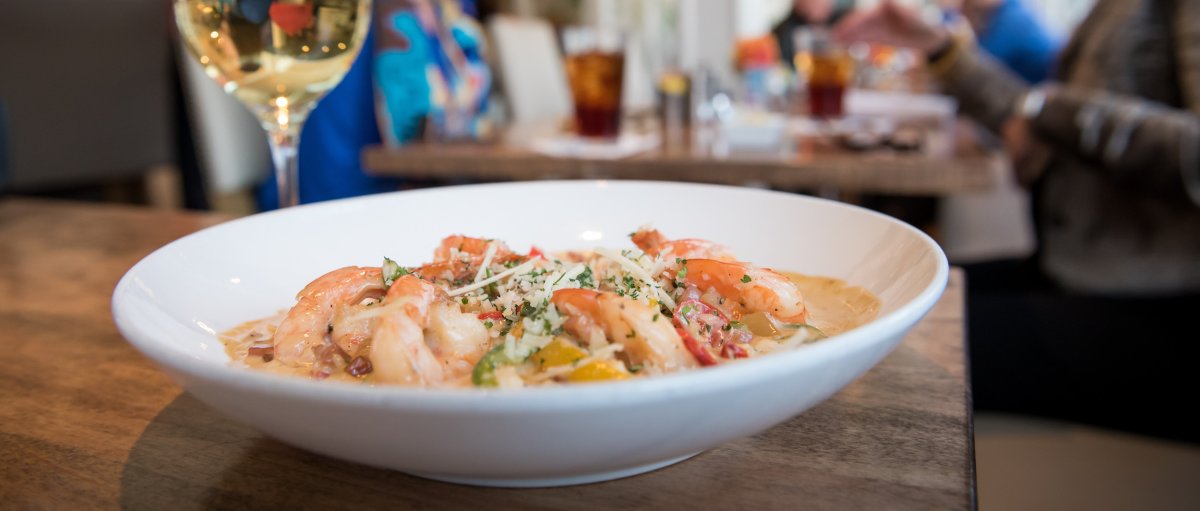 It's a quick drive to Historic West End, where early 1900s Victorian-style homes meet the hustle and bustle of downtown Winston-Salem. Locally owned restaurants and shops line the winding roads here. Try Mozelle's, where Southern gets an unexpected makeover in the Southern Spring Rolls appetizer filled with spicy collards. As an entrée, try the famous savory tomato pie (thank the owner's grandmother for this recipe), accompanied by a creamy side of succotash. For a nightcap, check out nearby Spring House, located in the last remaining mansion on what was once known as Millionaire's Row, for a craft cocktail spiced with herbs from Chef Tim's garden.
Saturday: Take a Stroll Through the Roaring '20s Era
Grab a farm-fresh breakfast and hot cup of locally roasted coffee at a Winston-Salem original – Krankies Coffee. Located inside a 1917 warehouse, Krankies offers a full lineup of innovative breakfast combinations, including their signature grits bowl with locally stone-ground grits and the chicken biscuit featuring brined and fried chicken breast drizzled with another Winston-Salem original, Texas Pete hot sauce, and honey.
Now that you've filled up, head over to Reynolda Gardens. Originally designed by Katharine Reynolds, wife of tobacco tycoon R.J., Reynolda Gardens were envisioned to be a gift to the community. Today master gardeners are careful to still follow her early-20th-century layout while mixing new plantings and traditional ones such as roses. Take a peek inside the original 1913 greenhouse for exotic plant species including many available for purchase. The country estate also is home to nature trails, a part of the North Carolina Birding Trail, and Reynolda House Museum of American Art.
Find the region's largest spring bulb display 25 minutes east at Paul J. Ciener Botanical Garden in Kernersville. Brightly colored tulips, hyacinths and other blossoms paint a pretty portrait of spring at this public garden. While the flowers are planted across the grounds, most are part of the 19th-century pattern garden's intricate design. Find it, along with the Moravian-inspired kitchen garden, where herbs and vegetables are grown based on the 18th- and 19th-century techniques of the Moravians.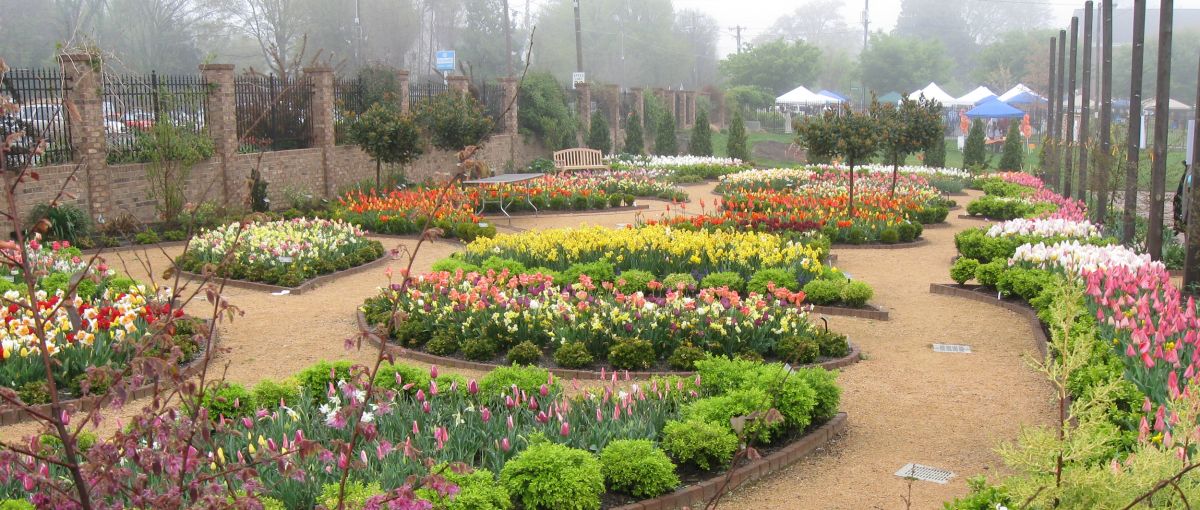 Back in Winston-Salem, spend an evening in the Downtown Arts District. Pop into Mast General Store for a trip down memory lane with barrels of traditional candies, bottles of soda pop, and locally made foodie finds and gifts. Cross the street for dinner at Sweet Potatoes, whose Southern cooking has a Creole flair. Menu headliners include the fried green tomato and okra appetizer and homemade sweet potato pie, which has received national raving reviews.
Sunday: Savor and Explore More Local Flavors
What's Sunday without brunch? The Old Fourth Street Filling Station's unique charm makes it a favorite among locals. Choose from omelets, an array of benedicts, and Filling Station favorites such as Carolina shrimp and grits or a southwest breakfast bowl.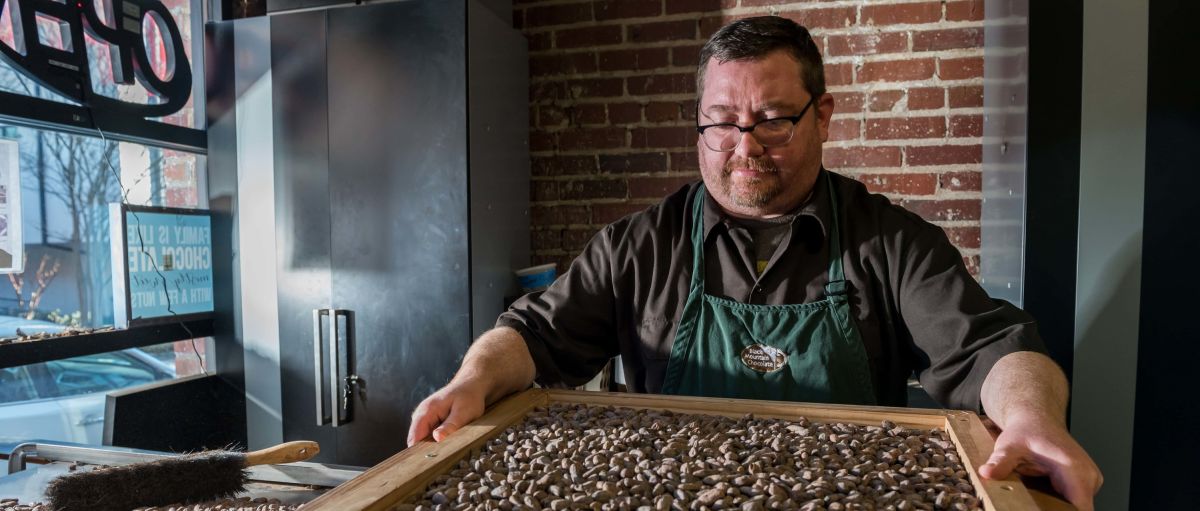 Walk off brunch with a stroll to Black Mountain Chocolate Factory & Kitchen, less than a mile away. Take home some of the specialty dark chocolate or one of the pastries.
Where to Stay
Graylyn Estate was home to R.J. Reynolds Tobacco Co.'s first CEO, Bowman Gray, and his wife, Nathalie. Throughout their years together, the Grays traveled across the world collecting furniture and décor used to complete their Manor House, which sits on 55 pristine acres. Now a luxury hotel, Graylyn melds modern and traditional amenities that reflect the history of the home, including butler service and butterscotch cookies made from Mrs. Gray's recipe.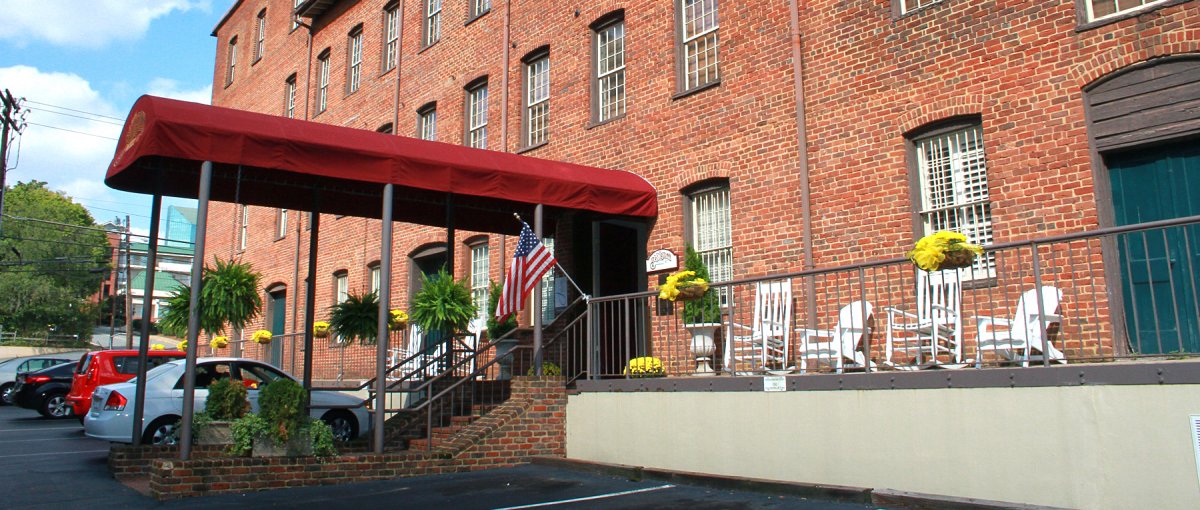 Or stay close to the action at the Historic Brookstown Inn, whose exposed beams and bricks are reminders of its previous life as one of the South's first textile mills. Enjoy comfort and Southern hospitality just blocks from downtown and Old Salem Museums & Gardens. Both hotels offer seasonal getaway packages.
This trip idea was produced in partnership with Visit Winston-Salem.
Updated June 10, 2021