8 Fun Activities to Get Your Kids Outdoors in North Carolina
Nature is one big playground, and in North Carolina, we're lucky it has an abundance of ways to wow. Experience the thrill of sliding down waterfalls, see breathtaking views from a mile-high bridge, and other family-friendly activities at our state parks and national parks.
1

Explore Haywood County's Great Outdoors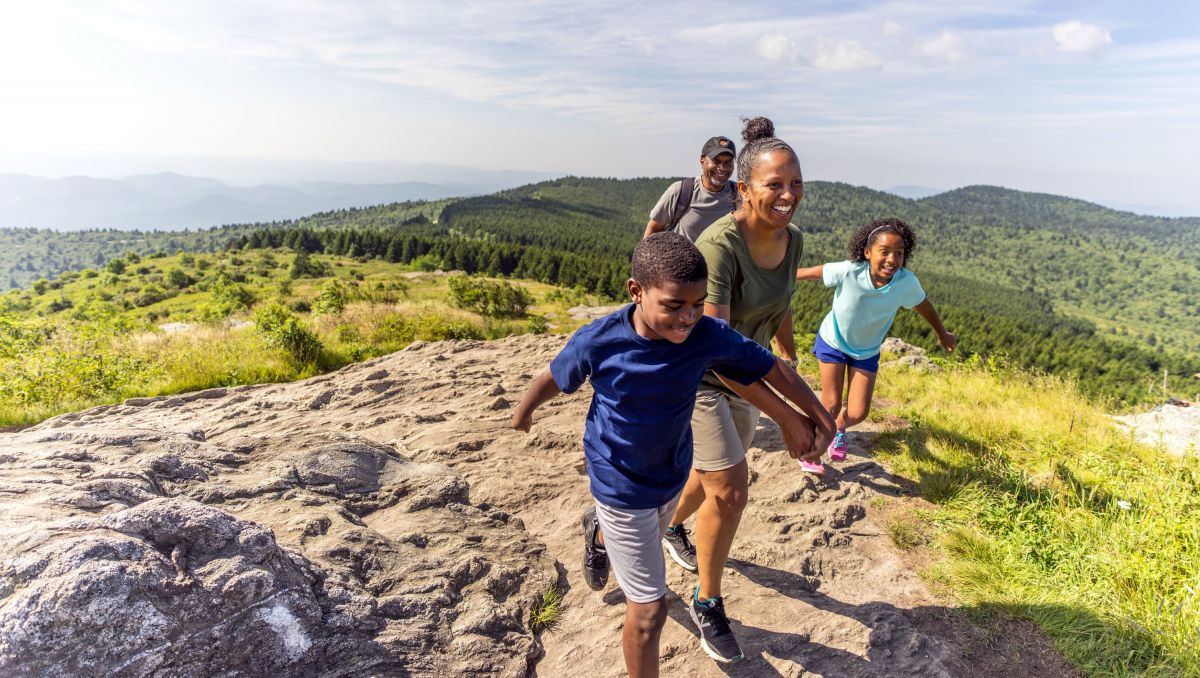 1

Explore Haywood County's Great Outdoors

Haywood County

See on map
Great Smoky Mountains National Park – the most visited national park in the country – and its surrounding areas in Haywood County are brimming with adventures kids won't be able to get enough of. Start your day nice and early by venturing through Cataloochee Valley with its abundance of elk and other wildlife on a Sunrise Elk Eco-Tour, where you'll be transported comfortably through this remote part of the park. Or discover the Purchase Knob hiking trails, which sport beautiful wildflowers in the warmer months, plus a science center and meadow perfect for family-friendly exploring. Up for even more activities in Haywood County? Check out Black Balsam Knob for a short and picturesque hike, the Mountain Heritage Trout Waters to try your luck at fishing, Sunburst Swimming Hole for a dip in mountain water, or Lake Junaluska for paddleboarding and canoeing.
2

Walk a Mile High at Grandfather Mountain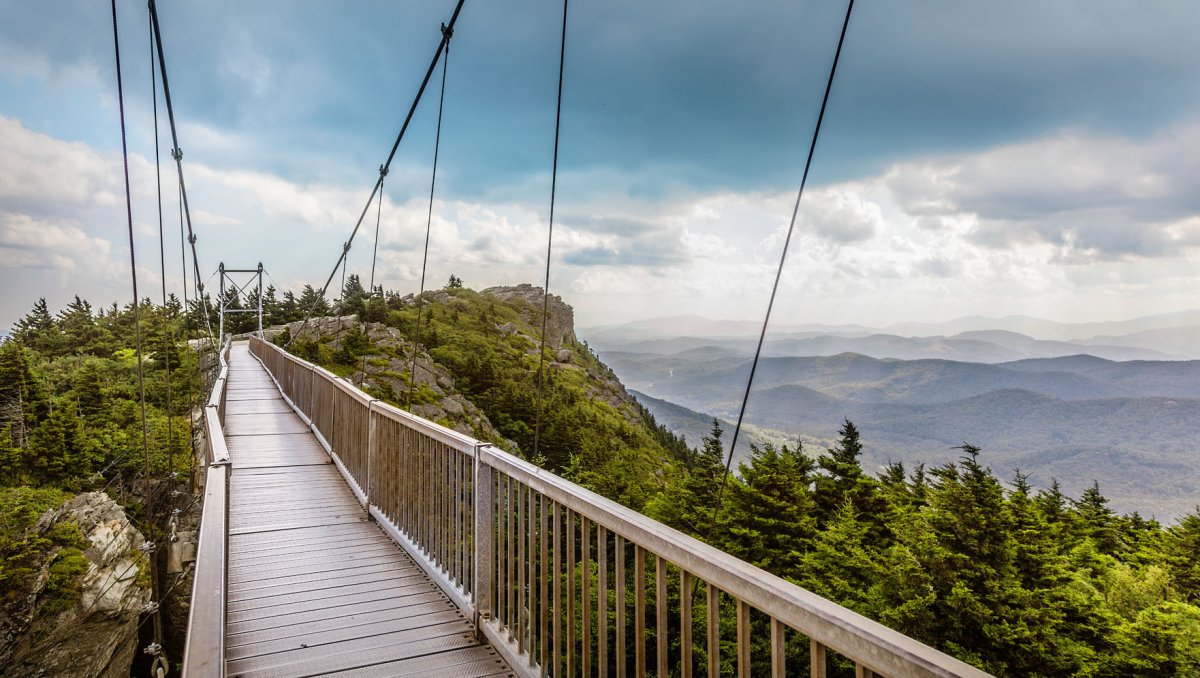 2

Walk a Mile High at Grandfather Mountain

Linville

See on map
Talk about bragging rights – families can boast they made it across America's highest suspension footbridge after braving the mile-high, 228-foot bridge swinging across an 80-foot chasm. Yet, the picture-worthy views are the best reward; well, that and the homemade sweets at the mountain's Fudge Shop. Look out for loads of butterflies in the candy shop's adjacent garden, too. Before you go, call ahead to Mildred's Grill, located on Grandfather Mountain, for boxed lunches or stop by after your bridge journey for lunch-with-a-view from its outdoor tables or through the huge dining room windows. (These attractions are operated by the Grandfather Mountain Stewardship Foundation, which is a separate entity from Grandfather Mountain State Park.)
3

Rent a Canoe or Rowboat at William B. Umstead State Park
3

Rent a Canoe or Rowboat at William B. Umstead State Park

Raleigh

See on map
Boat time means quality family time when you explore Big Lake. Surrounded by trees, this lake feels miles from civilization and rarely gets crowded. Rowboats and canoes are a steal to rent at less than $10 for two hours (April 1 through Oct. 31). Consider stopping at the 45,000-square foot Raleigh Farmers Market for breakfast and lunch supplies, with two on-site breakfast restaurants: Market Grill and State Farmers Market Restaurant.
4

Go Fishing at Medoc Mountain State Park
4

Go Fishing at Medoc Mountain State Park

Hollister

See on map
Want to put fishing on your vacation agenda? Little Fishing Creek at Medoc Mountain has been designated as one of the cleanest streams in all of North Carolina. So parents can feel good about angling for bluegill, largemouth bass and redbreast sunfish that can be cooked up on grills at the picnic area.
5

Hike the Trails at Stone Mountain State Park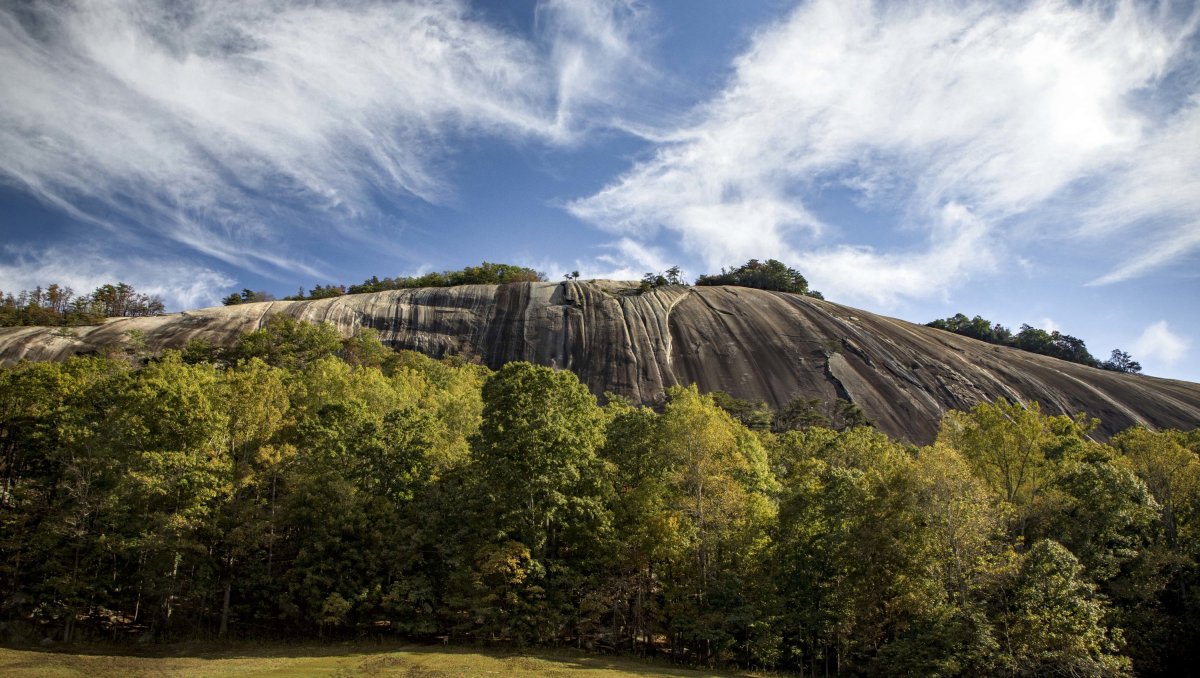 5

Hike the Trails at Stone Mountain State Park

Roaring Gap

See on map
Opt for one of the looped trails or out-and-back trails that offer sweeping views of Stone Mountain, more waterfalls and even ruins from some old liquor stills demolished during Prohibition. Take advantage of the proximity to the Blue Ridge Parkway and drive to Milepost 230 for a long-range view of Stone Mountain before or after your hike.
6

Swim at Jones Lake State Park
6

Swim at Jones Lake State Park

Elizabethtown

See on map
Thanks to its shallow depth, Jones Lake stays warm throughout late spring to early fall, and since only 10-horsepower boats are permitted, it makes for a great swimming spot for families. Stop by the Cape Fear Farmer's Market on your way for lots of fresh produce, meats and baked goods. Or hit the on-site Burney's Sweets & More for pastries and doughnuts.
7

Slide Down Waterfalls

Sapphire

See on map
Tell your kids its time to go rainbow hunting – that'll pique their interest – and park at the Grassy Ridge parking area, which you'll see after driving about 2 miles into Gorges State Park. Your 1.5-mile hike will be lined with views of Rainbow Falls and other smaller waterfalls, and a side trail even takes you to the very top where a wooden observation deck provides a breathtaking view and chance to catch a glimpse of a rainbow in the mist. Walk another one-quarter of a mile to Turtleback Falls, with a short 20-foot sliding rock that dumps into a swimming hole. Bring a picnic, because your kids will surely want to stay awhile.
8

Explore Fort Macon State Park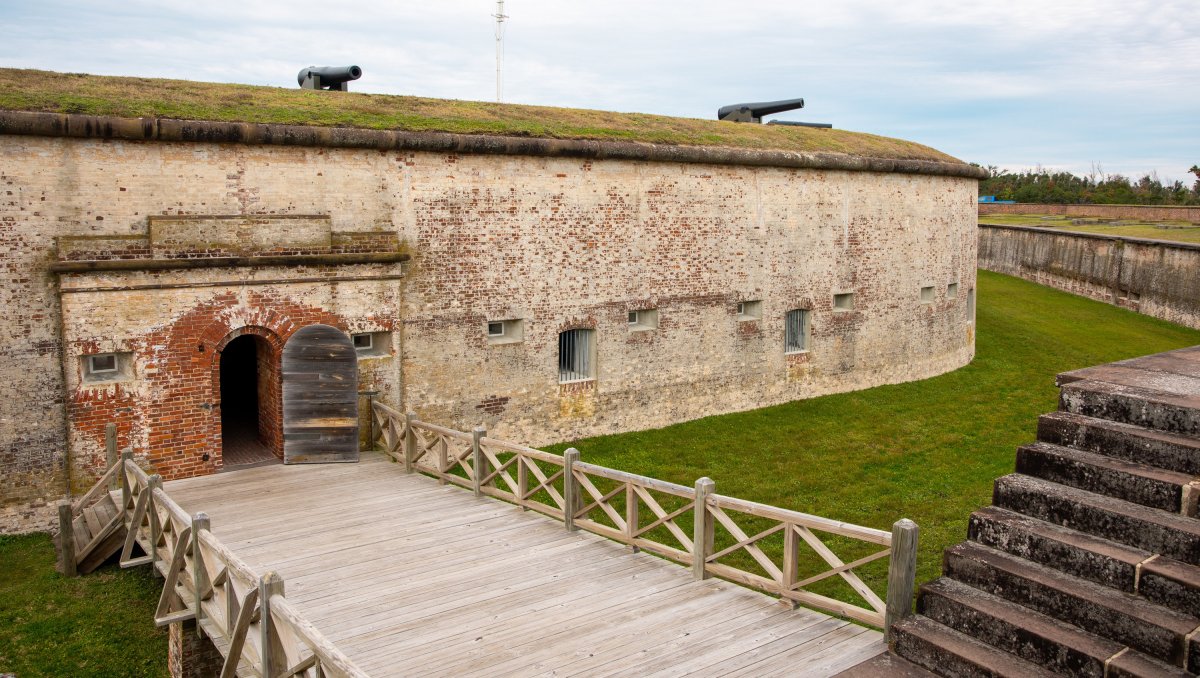 8

Explore Fort Macon State Park

Atlantic Beach

See on map
Fort Macon's pristine beach provides an island experience at a fraction of the cost. Kids will love exploring the Civil War fort and seeing cannon demonstrations, and its Coastal Education Center provides a wealth of knowledge about the area along with frequent interpretive programs. Afterward, take your pick of seafood spots overlooking Bogue Sound or the Atlantic Ocean, such as Amos Mosquito's Restaurant & Bar with generous portions, or Ruddy Duck Tavern with seafood as well as flatbread pizzas. Add a ferry ride to Shackleford Banks to see the wild horses for a special treat.
Updated August 12, 2021