Holidays Sparkle in Signature Events Across North Carolina
It begins to look a lot like Christmas – and more – as numerous attractions, venues and destinations throughout North Carolina embark on their signature holiday events. Historic mansions are decorated, gardens are transformed into seasonal wonderlands, museums offer yuletide tales and festive food takes over menus. So, you'll find everything from Holidays in Old Salem to the WinterFest series at Carowinds in picture-perfect destinations throughout the state.
Mountains
1

Christmas at Biltmore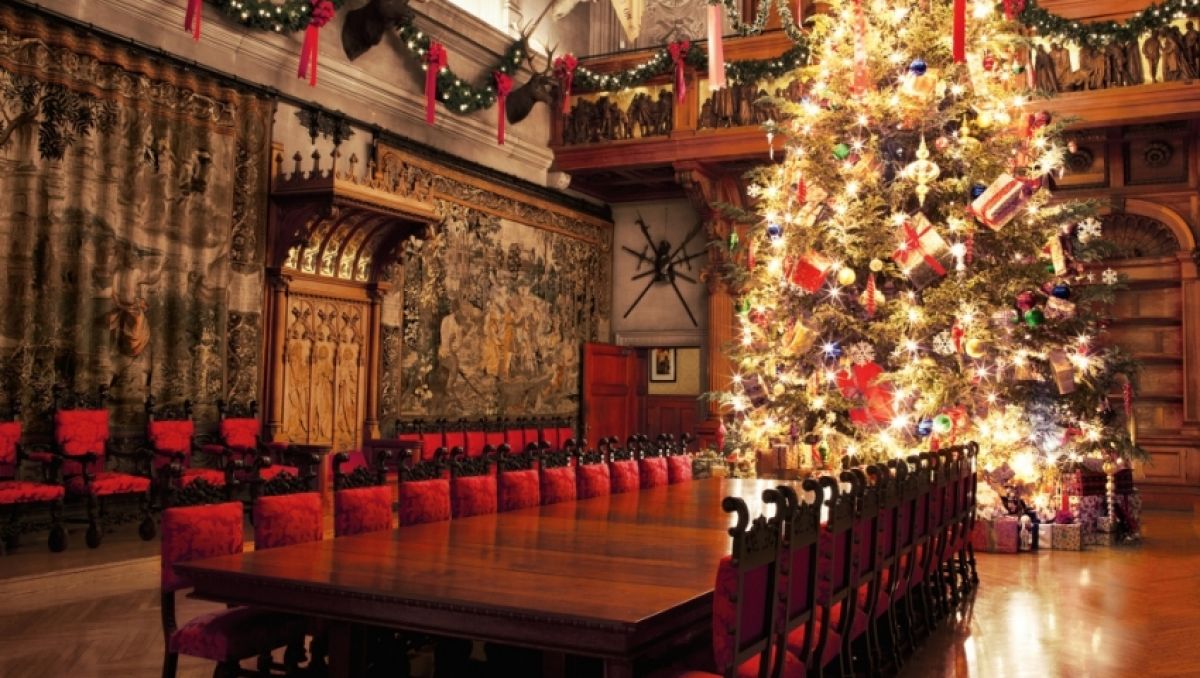 1

Christmas at Biltmore

Nov. 3, 2018-Jan. 6, 2019, Asheville

See on map
America's largest home has a larger-than-life tradition that involves 100 decorated Christmas trees; hundreds of wreaths, bows and poinsettias; thousands of lights; and more than 25,000 ornaments. The grandeur reaches a crescendo in the 7-story-high Banquet Hall, where books, dolls and other toys hang from a 35-foot Fraser fir. Catch the glow of the 250-room mansion by candlelight through Jan. 6.
2

Polar Express Train Ride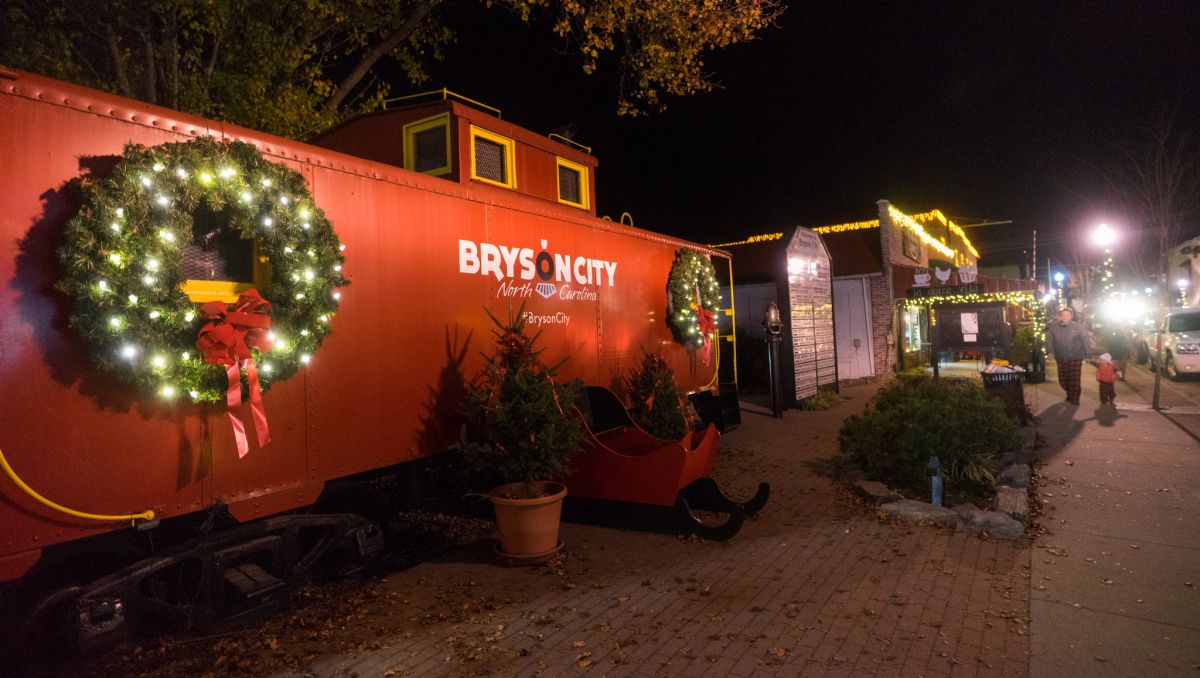 2

Polar Express Train Ride

Nov. 8-Dec. 31, 2018, Bryson City

See on map
The Great Smoky Mountains Railroad had already achieved stardom by the time The Polar Express came out more than a decade ago. The animated film added to the luster with an annual excursion booked by thousands of passengers. The read-along ride features Chris Van Allsburg's 1985 book, clips from the movie soundtrack, warm cocoa and a treat as the train of pajama-clad children clacks to the North Pole, where Santa awaits with a gift. Christmas carols will be sung as they return back to the Bryson City Depot.
3

Tweetsie Christmas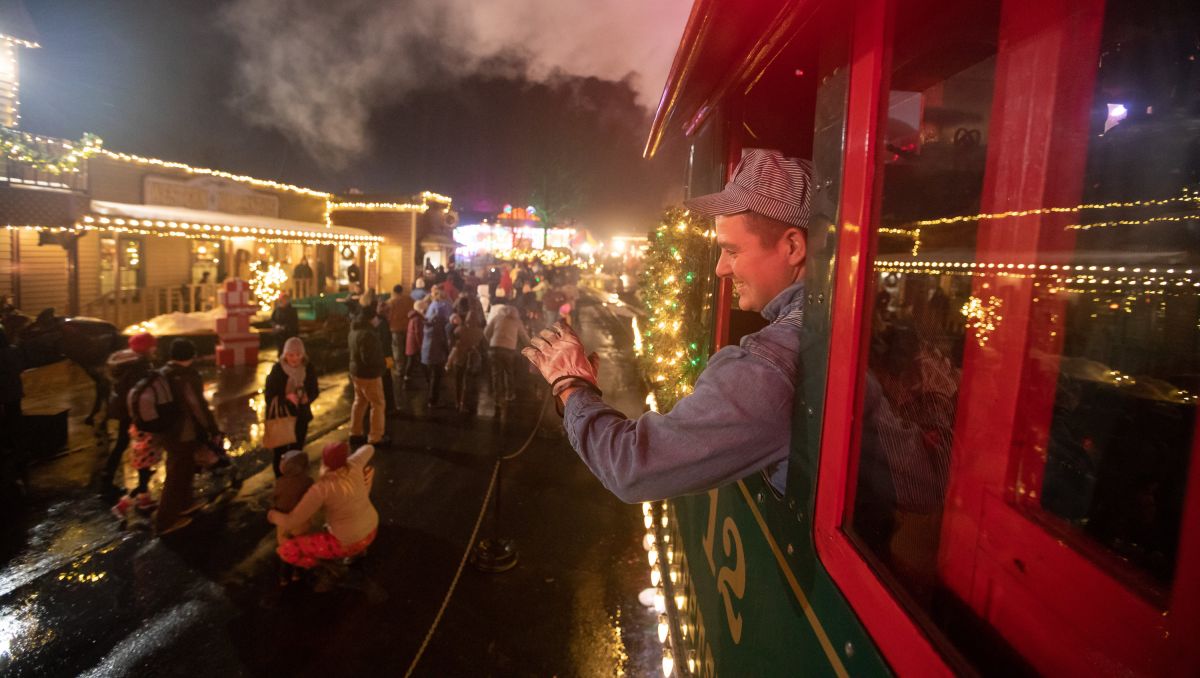 3

Tweetsie Christmas

Fridays and Saturdays from Nov. 23-Dec. 29, 2018, Blowing Rock

See on map
Catch the arrival of Santa Claus as he enters on the train, or meet him in his home made of gingerbread and filled with candied furnishings. Step into a snow globe of swirling (synthetic) snow. Enjoy holiday lights throughout the park and along the 3-mile track. Roast s'mores and devour other handmade goodies from Tweetsie Railroad's fudge shop.
4

26th Annual National Gingerbread House Competition
4

26th Annual National Gingerbread House Competition

Nov. 25, 2018-Jan. 3, 2019, Asheville

See on map
Sugar and spices lay the foundation for the competition, and craftsmanship sets it apart. Arrayed in a Blue Ridge Mountain inn with marvels of its own, the edible architecture attracts tens of thousands of visitors each year. Even without the gingerbread, the roaring fires, splendid décor and music raise holiday spirits. Entries are also displayed downtown at the Grove Arcade.
5

Santa on the Chimney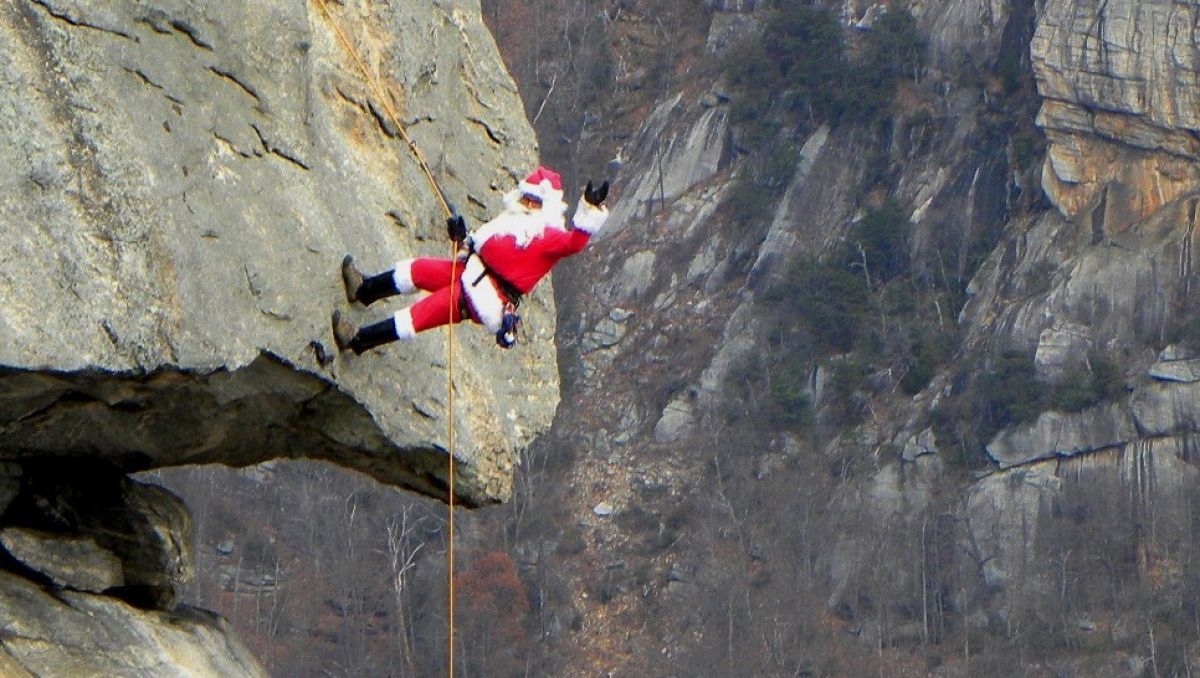 5

Santa on the Chimney

Dec. 1 and 8, 2018, Chimney Rock State Park

See on map
How could Santa resist a 315-foot granite monolith shaped like a chimney? For the 25th year, the man in red will warm up for his Christmas Eve chimney-thon by rappelling down this iconic natural landmark. Visitors can meet Santa and Mrs. Claus, see critters, and enjoy live music, hot cocoa, cookies and kids' activities. In 2013, BuzzFeed included this rappelling Santa in its list of eight most extreme Santas in the world.
6

Home for the Holidays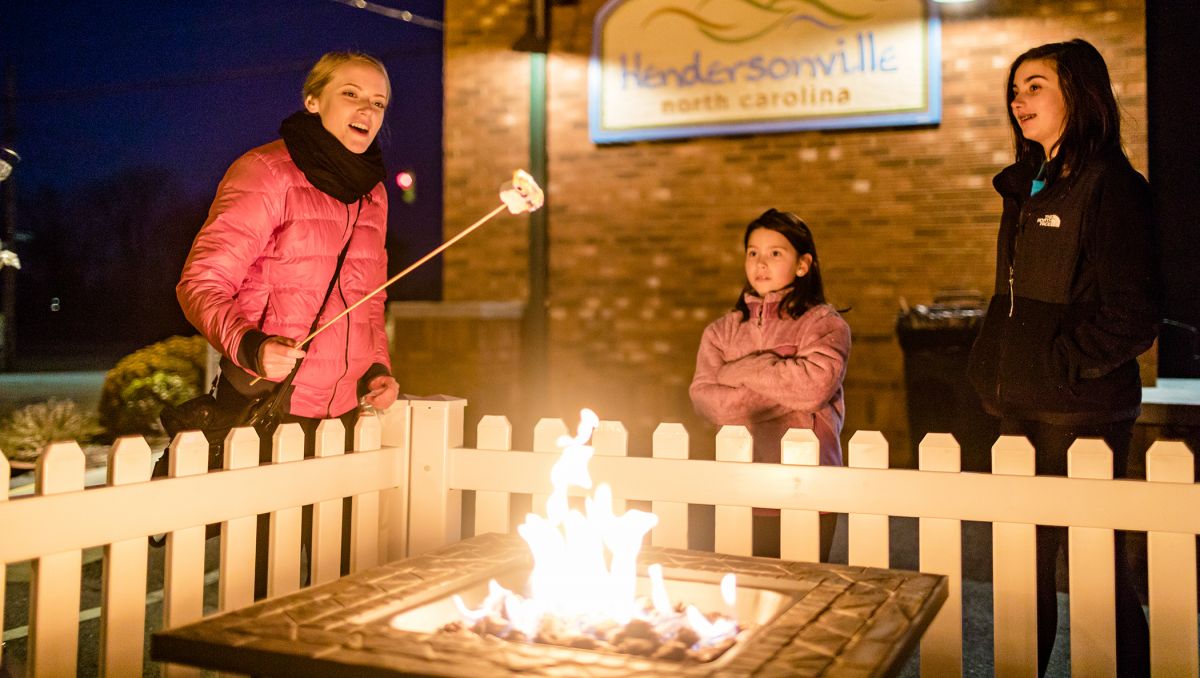 6

Home for the Holidays

Nov. 23, 2018-Jan. 1, 2019, Hendersonville

See on map
Experience small-town charm as the stores along Main Street in Hendersonville go all out with Christmas decorations and the area fills with holiday activities. Enjoy Flat Rock Playhouse productions – A Flat Rock Playhouse Christmas" and "Junie B. in Jingle Bells Batman Smells" are the two shows this year – wagon rides, holiday concerts and visits with Santa. And the "iceless" skating rink will return for its third year from Dec. 18-Jan. 1 at the Visitor Center.
Piedmont
6

Holidays in Old Salem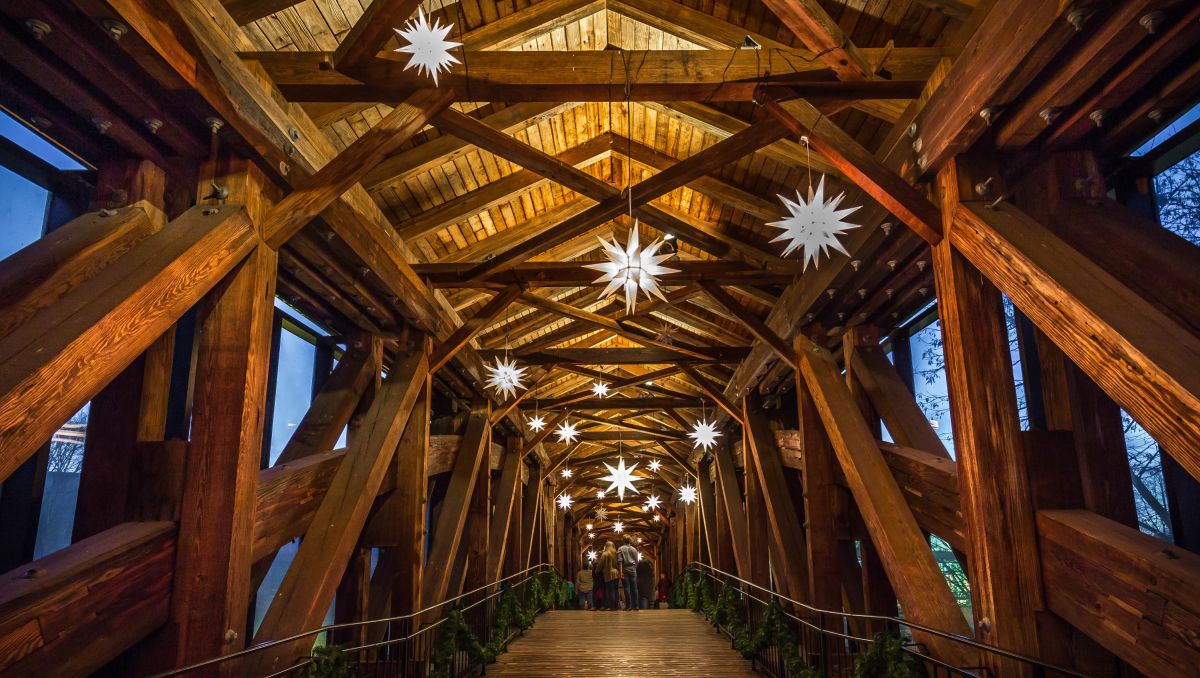 6

Holidays in Old Salem

Nov. 16-Dec. 29, 2018, Winston-Salem

See on map
Winston-Salem acquired elements of its rich culture from the Moravians who settled there in the 18th century, and their holiday traditions make Old Salem Museums & Gardens an ideal place for distilling the holiday spirit. Visitors can create special memories on candlelight tours, hear holiday music or attend the Moravian Candle Tea, presented by the Home Moravian Church. Stop by Winkler Bakery, where Moravian sugar cookies and cakes are baked in a wood-burning oven – just as they were in the old days.
7

Polar Express Train Ride (Spencer)
7

Polar Express Train Ride (Spencer)

Nov. 16-18, 23-25, 30; Dec. 1-2, 7-9,13-22, 2018, Spencer

See on map
This holiday favorite comes to life as you and your family take a ride on The Polar Express. Set to the music of the motion picture soundtrack, the trip to the "North Pole" features singing, dancing, a reading of the book, hot chocolate and cookies, and a visit from Santa. Passengers are encouraged to wear their pajamas for the ride.
8

Holiday on Ice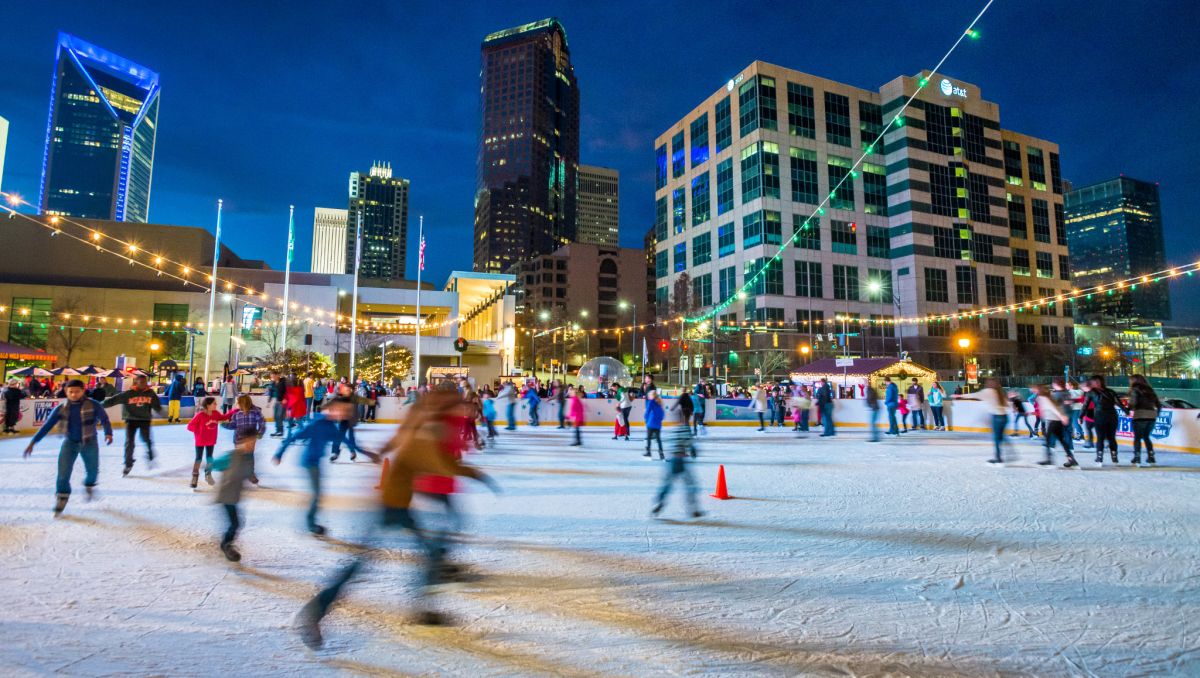 8

Holiday on Ice

Nov. 16, 2018-Jan. 6, 2019, Charlotte

See on map
Each holiday season, Ceremonial Plaza at the NASCAR Hall of Fame transforms into a 7,000-square-foot ice rink. The rink welcomes you to practice your axels and sip hot chocolate with a view of the Uptown skyline. The venue is hosting a number of special events, including skate sessions with the Charlotte Checkers hockey team and photo ops with Santa. Skate passes are good for the entire day, as the rink accepts same-day re-entry.
9

Speedway Christmas

Nov. 18-Dec. 31, 2018, Concord

See on map
One of America's largest holiday light shows, Speedway Christmas features more than 3 million lights over a 3.75-mile course that includes most of the oval and the new ROVAL. But the drive is only the beginning. The infield Christmas Village includes live actors and animals at a Bethlehem Village, a petting zoo, games and activities in Santa's Workshop, and a brand-new 50-foot ferris wheel. And Thursday through Sunday nights, you can watch holiday movies on the giant Speedway TV.
10

WinterFest at Carowinds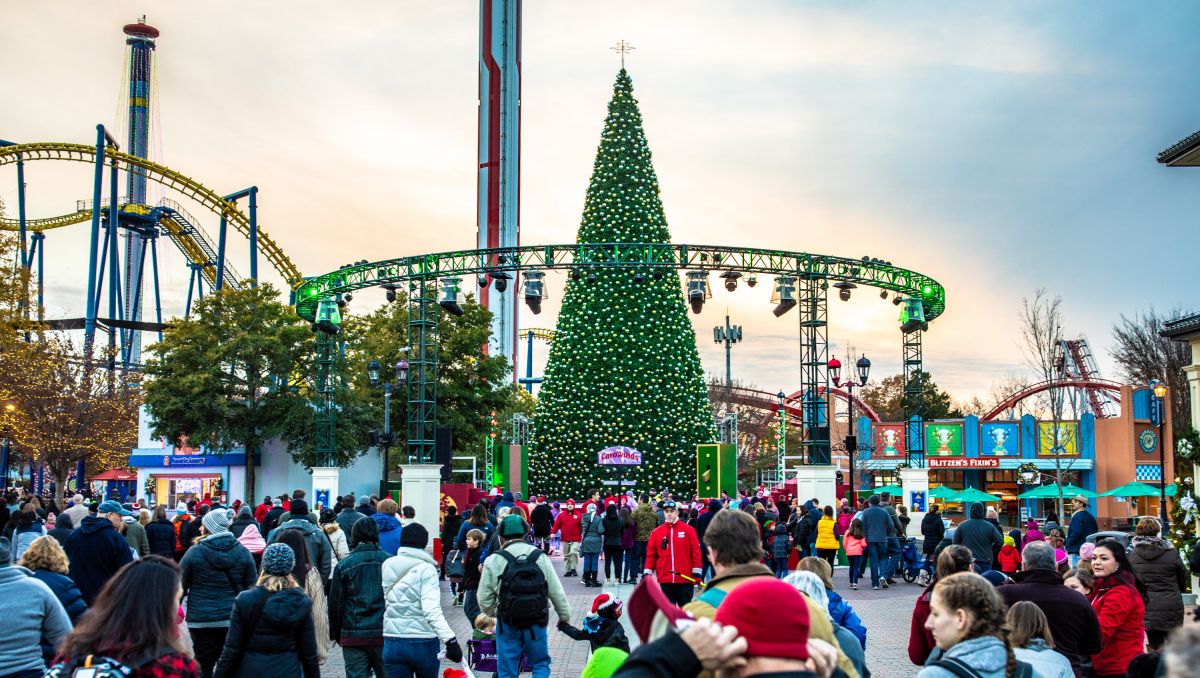 10

WinterFest at Carowinds

Select nights Nov. 18-Dec. 31, 2018, Charlotte

See on map
One of the South's most popular theme parks, Carowinds transforms into WinterFest with more than 5 million shimmering lights, a 70-foot tree, lavish displays, live shows and strolling performers, and special holiday dishes and desserts fill the midways. Plus, as many as 16 rides will be open.
11

North Carolina Chinese Lantern Festival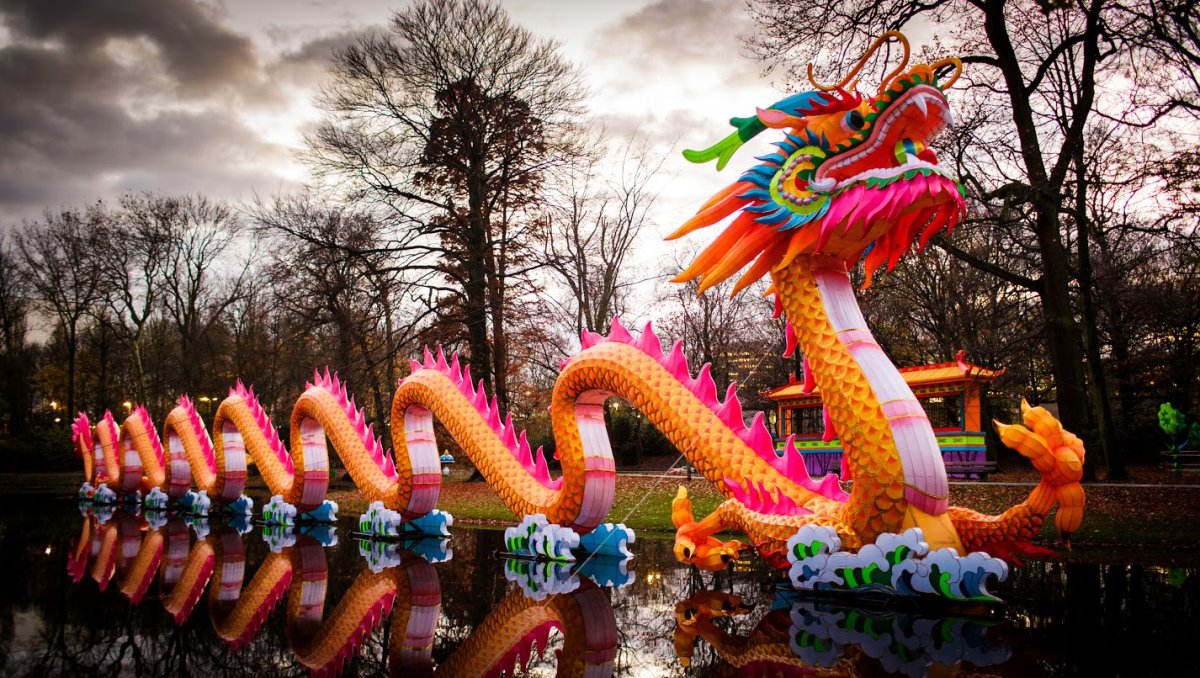 11

North Carolina Chinese Lantern Festival

Nov. 23, 2018-Jan. 13, 2019, Cary

See on map
Returning for the fourth year, the festival will include more than 20 new displays, each one comprising hundreds of parts and thousands of LED lights. There will also be cultural performances and artisan crafts. And in what proved to be a fan favorite, the Chinese Dragon on Symphony Lake will return to mesmerize visitors.
12

Christmas Town USA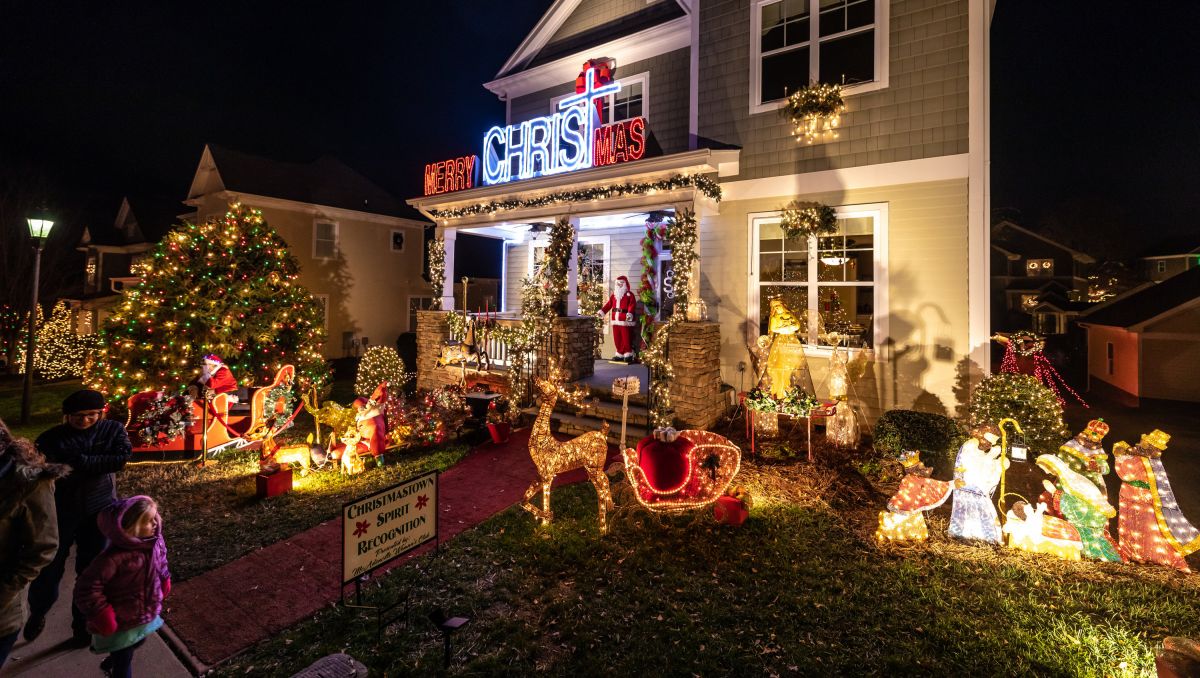 12

Christmas Town USA

Nov. 30-Dec. 26, 2018, McAdenville

See on map
In this mill town west of Charlotte, the 375 Christmas trees on display outnumber the households in a celebration that started in 1956 with nine evergreens. From modest (6-foot tree, 500 lights) to dazzling (90-foot tree, 5,000 lights), the displays blaze a trail to the heart of town, where trees ring the lake and reflect their colors. With about 600,000 visitors traveling the 2-mile route, be prepared to relax and enjoy a very slow ride, especially on weekends. Special events include the annual Christmas Town 5K on Nov. 24 and the Christmas Town Festival on Dec. 13.
13

Twelve Days of Christmas
13

Twelve Days of Christmas

Dec. 1, 2018-Jan. 2, 2019, Chapel Hill

See on map
Now in its 21st year, The Carolina Inn celebrates the Christmas season with enchanting decorations inspired by the traditional holiday song, "The Twelve Days of Christmas." Festivities also include breakfast and brunch with Santa, horse-drawn carriage rides, holiday teas, gingerbread house displays, and a New Year's Eve dinner and accommodations.
Coast
14

North Carolina Holiday Flotilla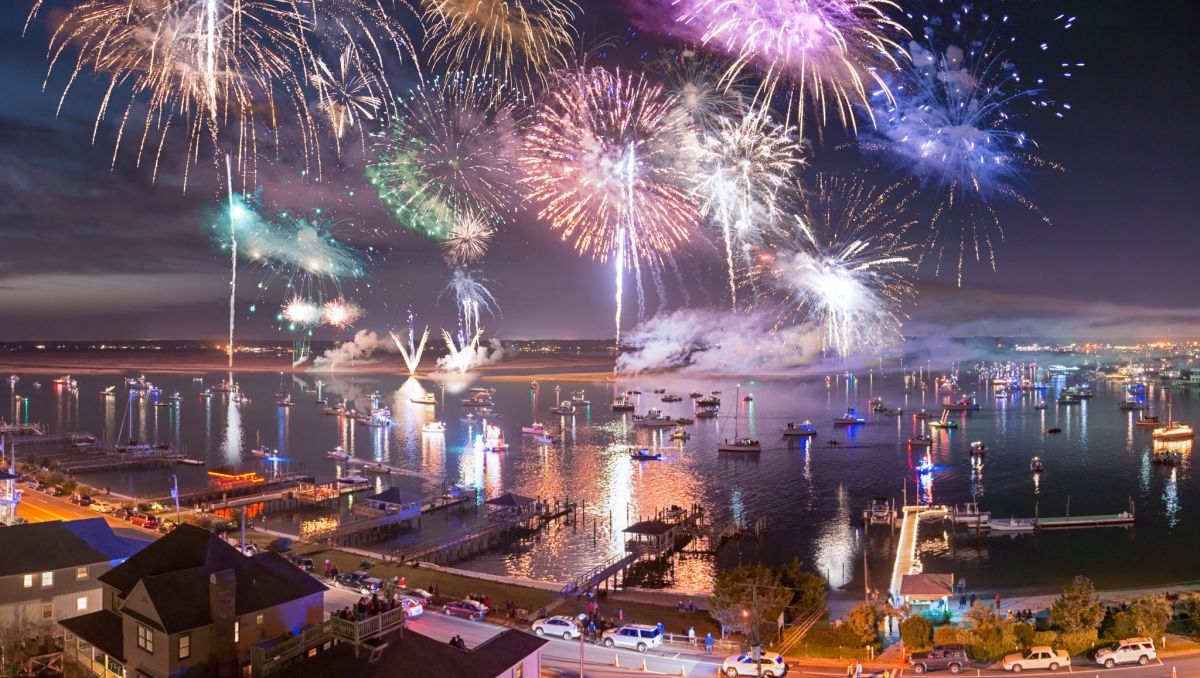 14

North Carolina Holiday Flotilla

Nov. 23-24, 2018, Wrightsville Beach

See on map
Wilmington and neighboring beaches launch the holiday season with a boat parade on the Intracoastal Waterway. More than two dozen boats, from personal watercraft to yachts, channel their owners' creativity into delightful light displays against the night sky. The 34th annual event includes a tree lighting Friday night, an all-day festival and the main event, complete with fireworks before.
15

Holidays at Tryon Palace
15

Holidays at Tryon Palace

Through Dec. 19, 2018, New Bern

See on map
Overtaxed colonists had a bad case of humbug in December 1770, when Gov. William Tryon threw the first party at the fancy Georgian-style structure where he would live and run the government. Nearly 2 1/2 centuries later, the Tryon Palace historic site recreates the effect of the event with holiday-themed tours offered during the season. Plus, the 38th Annual Candlelight Celebration takes place Dec. 8 and 15 with festivities illuminated by the glow of candlelight and fireworks, along with fire-eating performers and magicians.
16

WinterLights at Elizabethan Gardens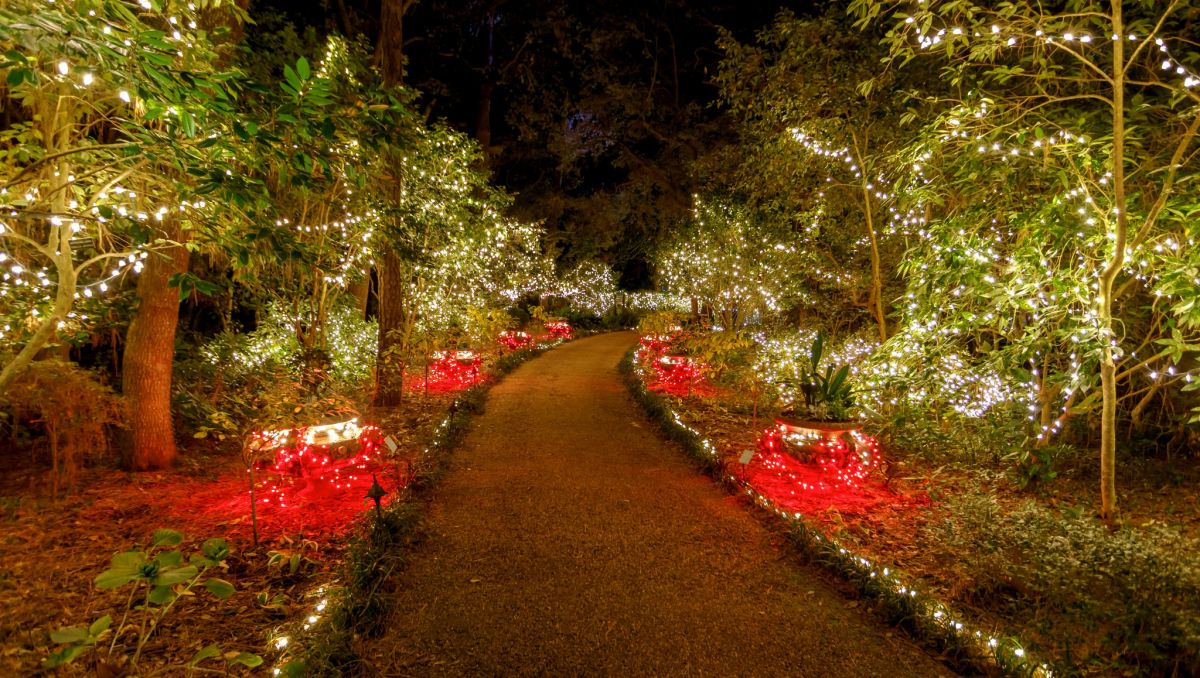 16

WinterLights at Elizabethan Gardens

Through Jan. 19, 2019 (Nov. 24, 27-30, 2018; Tuesdays - Saturdays in December; Fridays and Saturdays in January), Manteo

See on map
Peacocks, butterflies, deer and other enchanting creatures take up temporary residence at the Elizabethan Gardens. Created with flowers, seeds and other natural elements, the lighted displays join permanent art elements – which include the world's largest bronze statue of Queen Elizabeth I of England.
Updated October 18, 2018