Find NC's First Fall Colors in 12 Scenic Ways in Sugar Mountain
Discover the first fall colors of the Blue Ridge Mountains around the mile-high resort Village of Sugar Mountain, aptly named for the brilliant red sugar maple tree. With a 1,200-foot elevation difference in the village itself, Sugar Mountain has two to three weeks of fall color. Colors then extend in the surrounding lower valleys for an additional two weeks – so if the leaves are past peak in one area, just head down in elevation. Here's the typical fall foliage forecast and timeline for the Sugar Mountain area:
Late September: Find first colors on area peaks and rocky slopes above 5,000 feet.
Early October: Head to elevations of 4,000-plus feet, including the top half of Sugar Mountain, Grandfather Mountain and the Linn Cove Viaduct area for peak colors.
Mid-October: Most of the Blue Ridge Parkway in the High Country, from Linville Falls to Price Lake, is the most colorful in elevations above 3,000 feet.
Late October: Nearby lower valleys such as Valle Crucis are the most vibrant.
Fun fact: The small village has two weather forecasts! Sugar Mountain's ski lodge, golf course and tennis courts sit at 4,100 feet in elevation – but after a 2-mile climb, you'll find the 5,300-foot summit is 5 or more degrees cooler, windier and often sees a little snow by late October.
Make Sugar Mountain your basecamp for a getaway filled with fall foliage and High Country adventures. Here are 12 to get you started.
Blue Ridge Parkway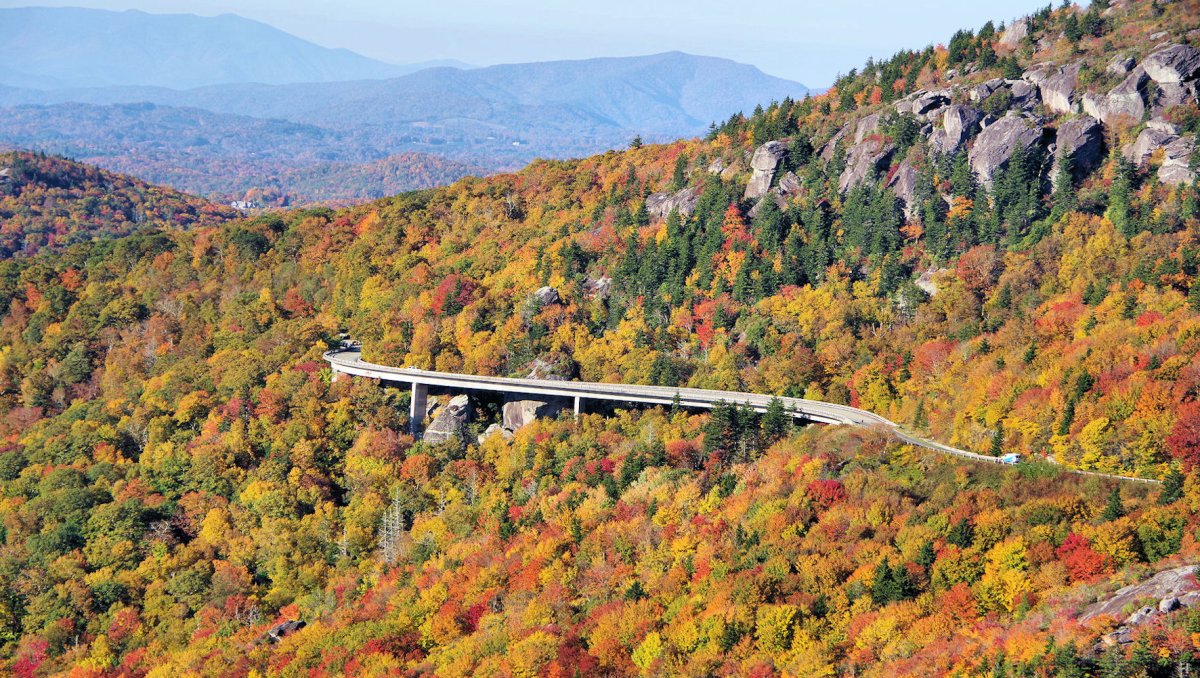 Blue Ridge Parkway
From Sugar Mountain, drive the 55-mile loop to take in some of the most scenic sections on "America's Favorite Drive." Make this outing as leisurely or as heart-pumping as you'd like with stops at the Linn Cove Viaduct (an engineering marvel), Moses Cone Park (a historic mansion with gentle hiking trails), Price Lake (rent a canoe to admire fall color from the water) and Linville Falls (choose your difficulty to see the popular waterfall from one, or all, of the five viewpoints). In between stops, take your time – it's all about the drive.
Vacation Rentals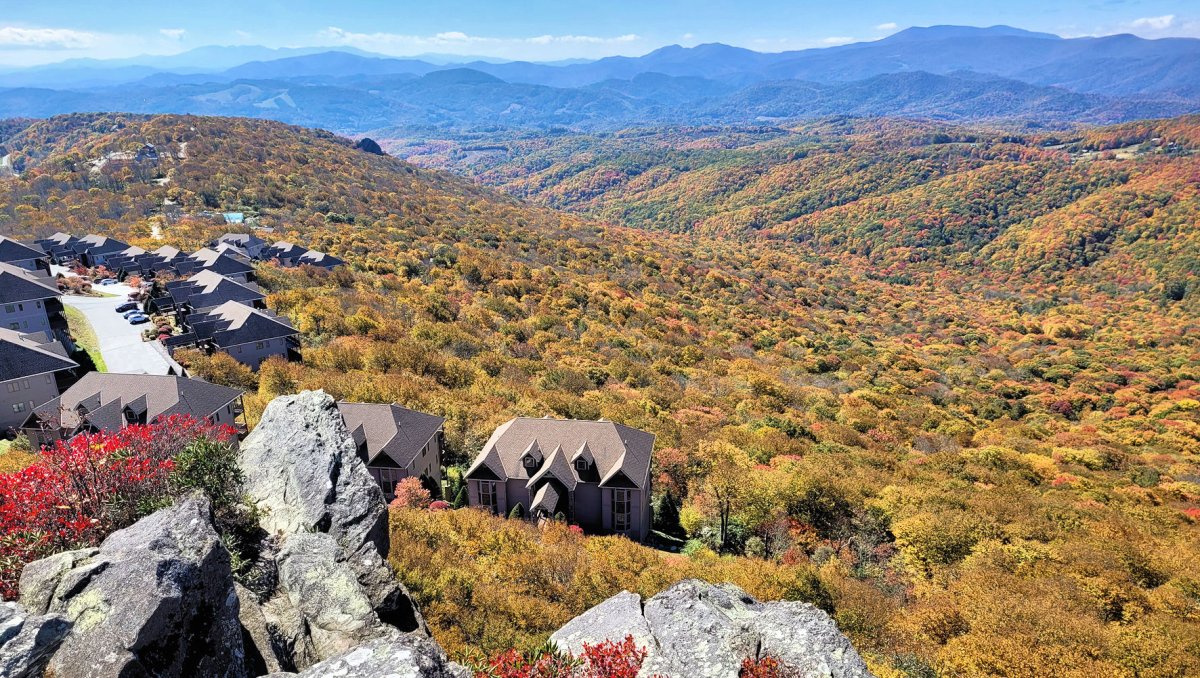 Vacation Rentals
Watch the colorful fall show from your deck at one of Sugar Mountain's variety of vacation rentals. From homes and condos perched on a cliff with panoramic views to cabins nestled in the forest, grab your favorite people and soak in the scenery by simply looking out the window. One of the best parts? No matter if you want to stay near the golf course, ski resort or another attraction, rentals are always nearby.
Sugar Mountain Golf Club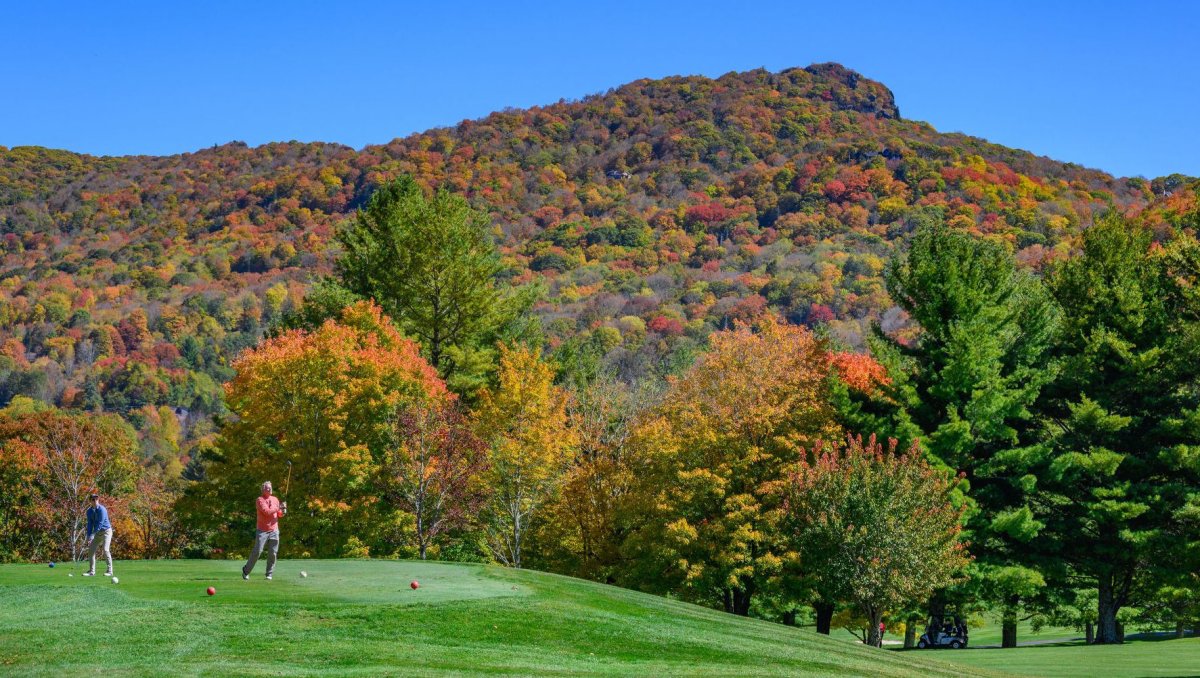 Sugar Mountain Golf Club
This public 18-hole course, which has been voted one of the top short courses in the country, maximizes every view and mountain brook so there's beauty to take in at every hole. Don't let the length fool you – it's still a true, challenging test of your game. Recount your round with a cold one on the deck at Caddyshack Café.
Sugar Mountain Public Tennis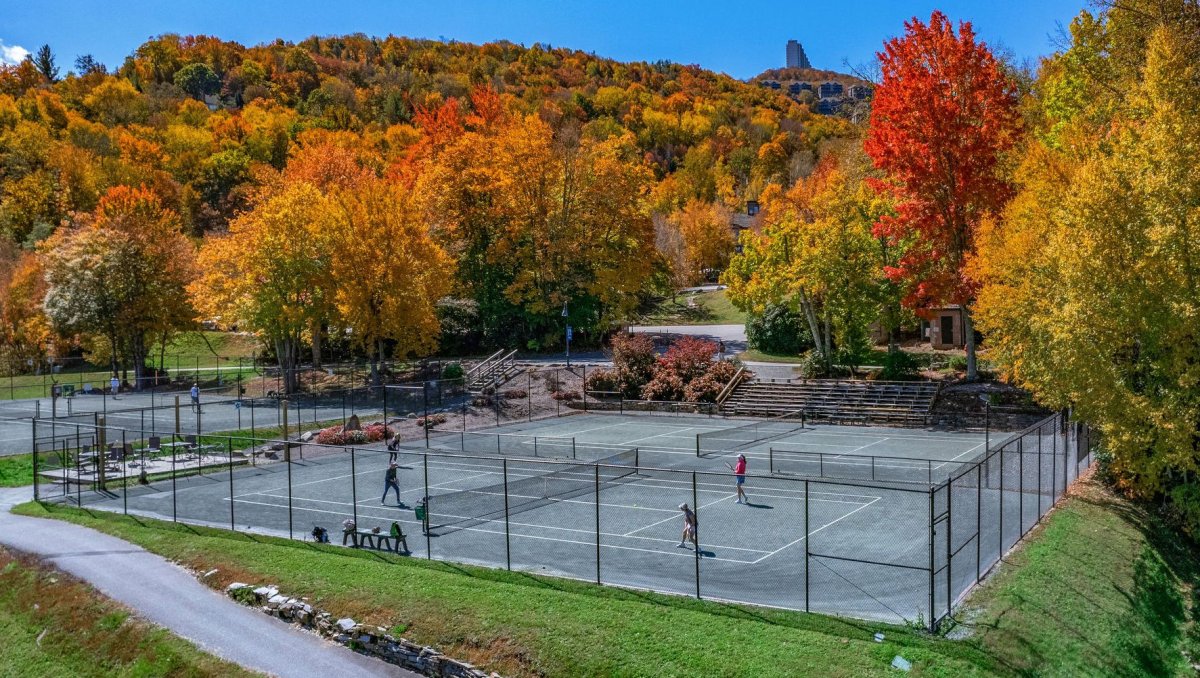 Sugar Mountain Public Tennis
Reserve a spot on one of the six meticulously maintained public tennis courts at the Sugar Mountain Tennis Club, where locals love the fast-dry, Har-tru clay courts. Find the option that works best for your family with one-time 1.5-hour time slots or passes good for 10 plays – plus 50 percent off after 2 p.m. and all day Sundays. Like the golf course next door, there's always a mountain view to revel in here.
Scenic Lift Rides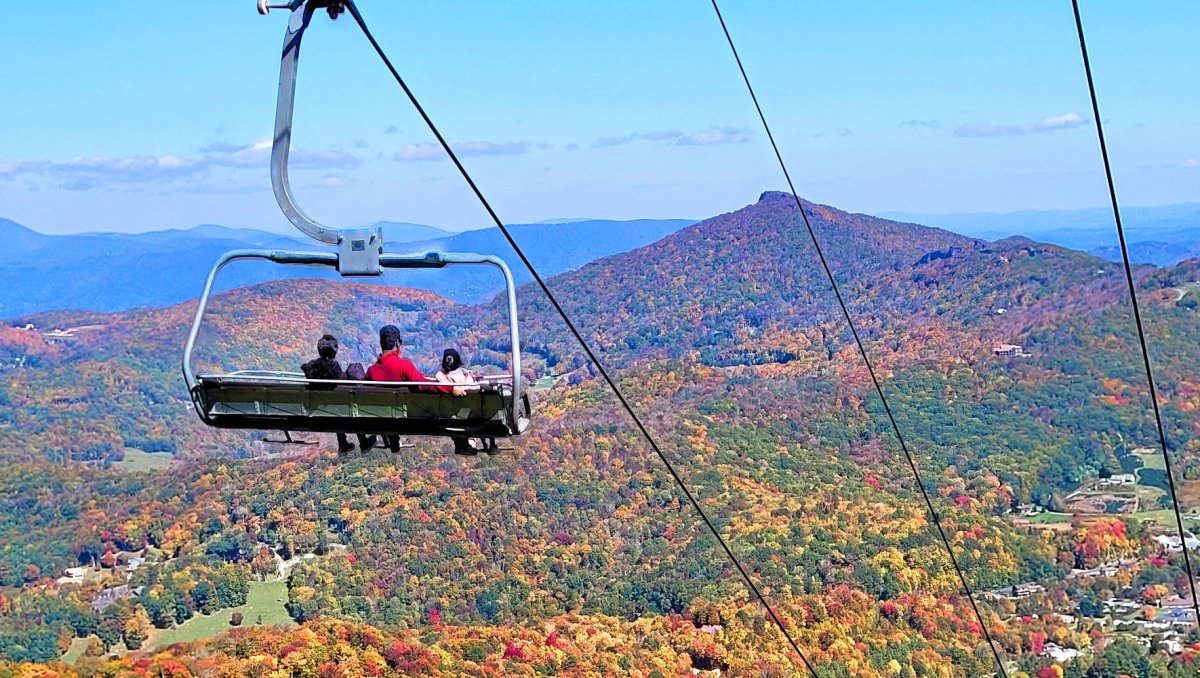 Scenic Lift Rides
Ski lifts aren't only for the ski season. A unique way to watch the foliage transition is riding the ski lift to the summit of Sugar Mountain on weekends (Friday through Sunday) in September and the first weekend of October. Pack a picnic and lay out a spread with a side of big views at the top.
Downhill Bike Park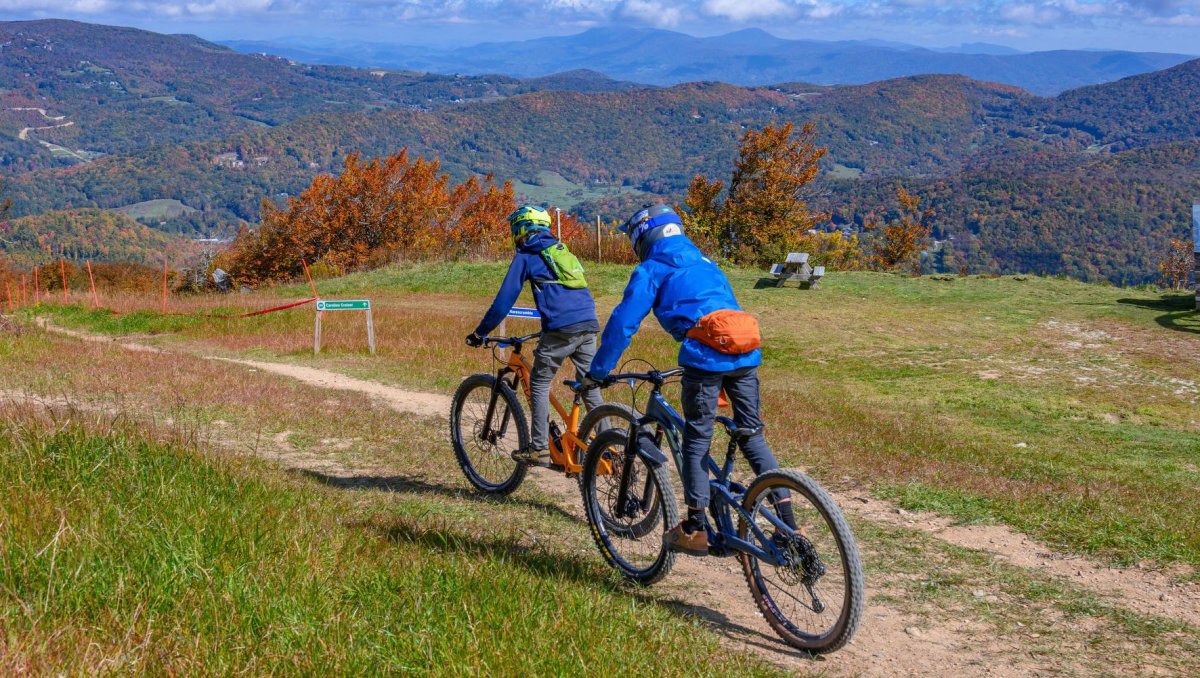 Downhill Bike Park
Ride the lift to the mile-high summit of Sugar Mountain and bike down 1,200 vertical feet on a network of trails on weekends in September. Trails range from beginning to expert, and both tours and lessons are available if you're looking for a little more guidance. If you need to rent a mountain bike, Sugar Mountain Resort has you covered.
Wilderness Run Alpine Coaster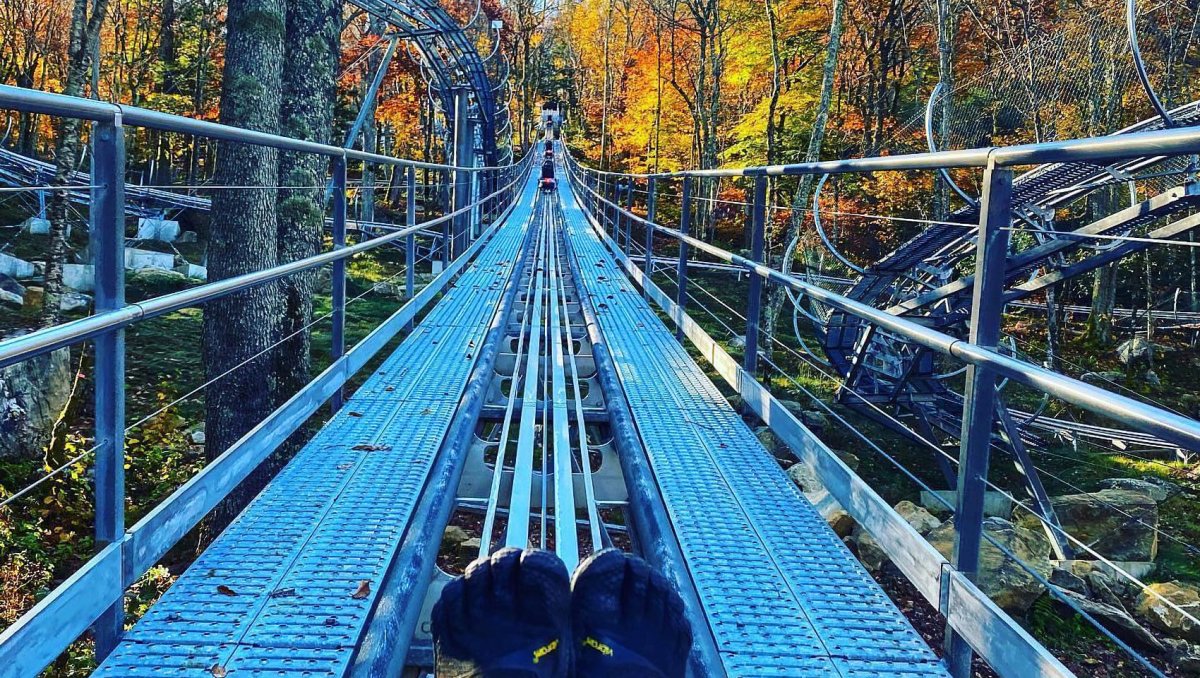 Wilderness Run Alpine Coaster
Fly through the foliage itself on NC's first alpine coaster, complete with three 360-degree loops, where speeds can reach 27 mph while excitement goes off the charts for travelers as young as 3 years old. The coaster is open seven days a week year-round, and signing up for a check-in time is recommended. Next door, climb through the trees on ropes courses at the Wilderness Run Adventure Course. It even features a tiny course for adventurers as young as 2.
Grandfather Mountain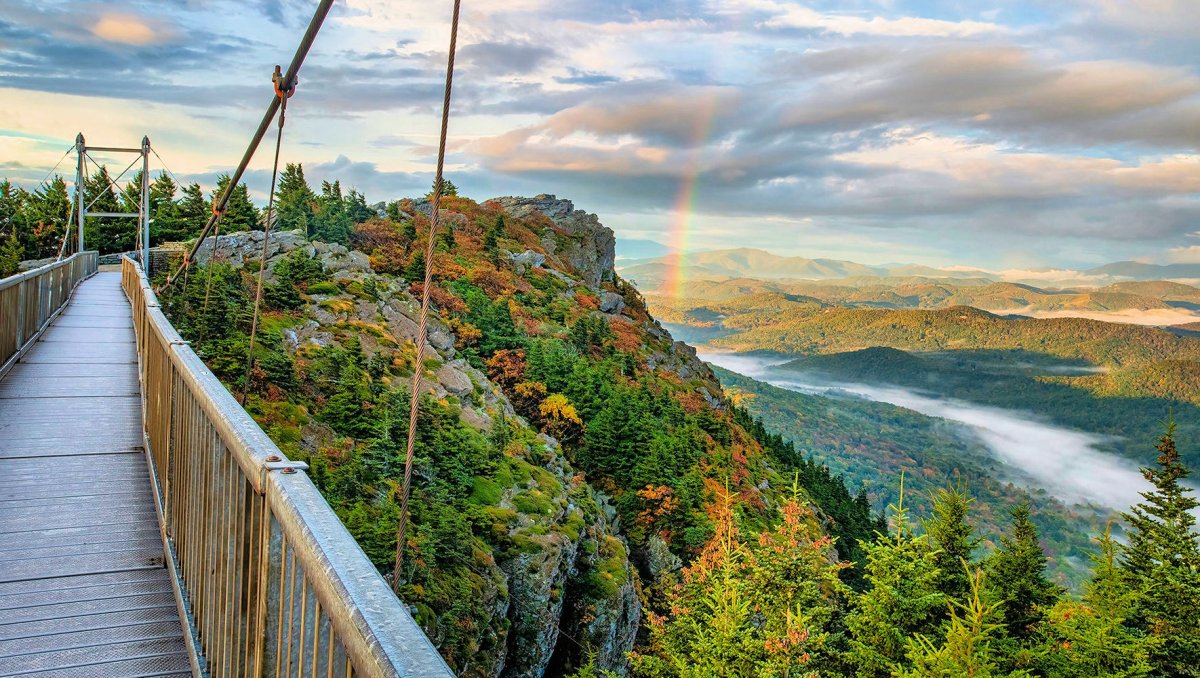 Grandfather Mountain
Sugar's neighboring mountain is home to the famous Mile High Swinging Bridge with spectacular views, wildlife habitats and a nature discovery center. Film buffs will get a kick out of seeing a section of road that Tom Hanks' character actually ran in "Forrest Gump." For avid hikers, the trailhead to the famous Profile Trail trailhead in the state park is just 2 miles from the main Sugar Mountain entrance. Pro tip: Heading here on weekdays or early on weekends can help your group beat the crowds.
Hikes & Waterfalls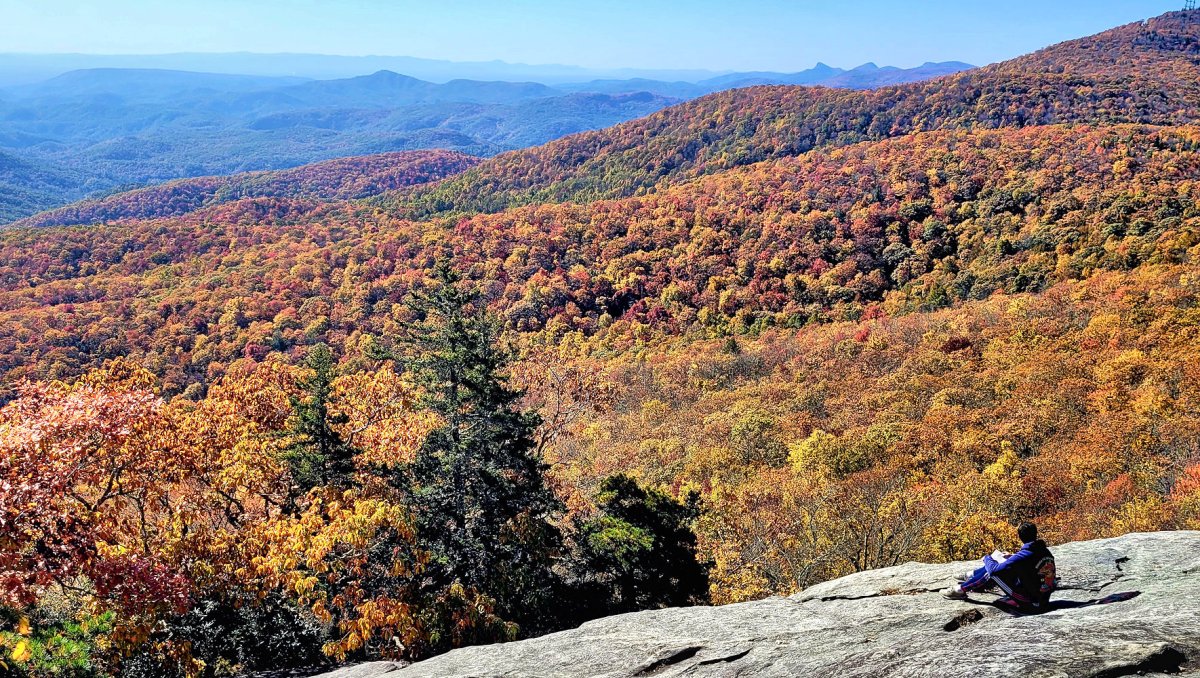 Hikes & Waterfalls
Up for a hike? Surrounded by Pisgah National Forest, Sugar Mountain offers a huge variety of trails for all fitness levels. Lace up your boots and take on sections of the Appalachian Trail, trails that end at the base of spectacular waterfalls or short, family-friendly hikes that still sport long-range views.
Wineries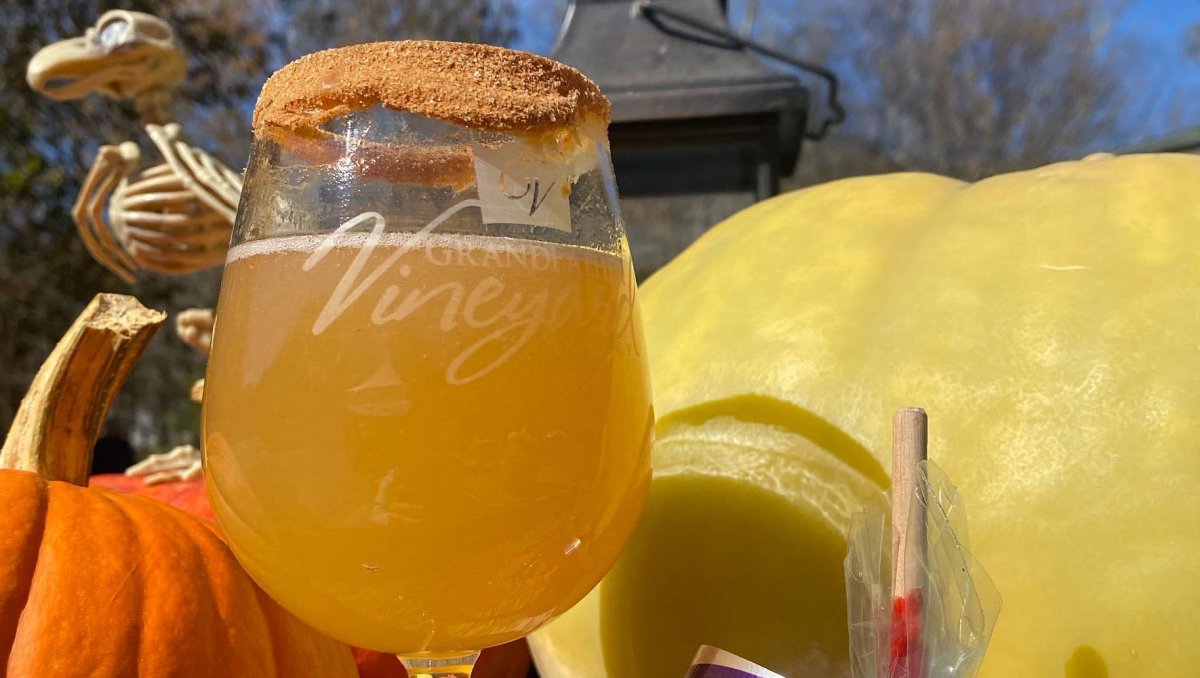 Wineries
Toast with friends in beautiful outdoor settings at three nearby wineries. Order a multilevel wine flight and relax riverside with live music at Grandfather Vineyard, where seasonal drinks include an apple cider mimosa with a caramel and cinnamon sugar rim. Go to Linville Falls Winery to sip on wine flights while overlooking the vineyard and Christmas tree farm – and for extra fun, head to the annual grape stomp. At Banner Elk Winery, sample its German mulled wine, Sangria or award-winning blueberry ice wine.
Can't-Miss Fall Festivals
Oktoberfest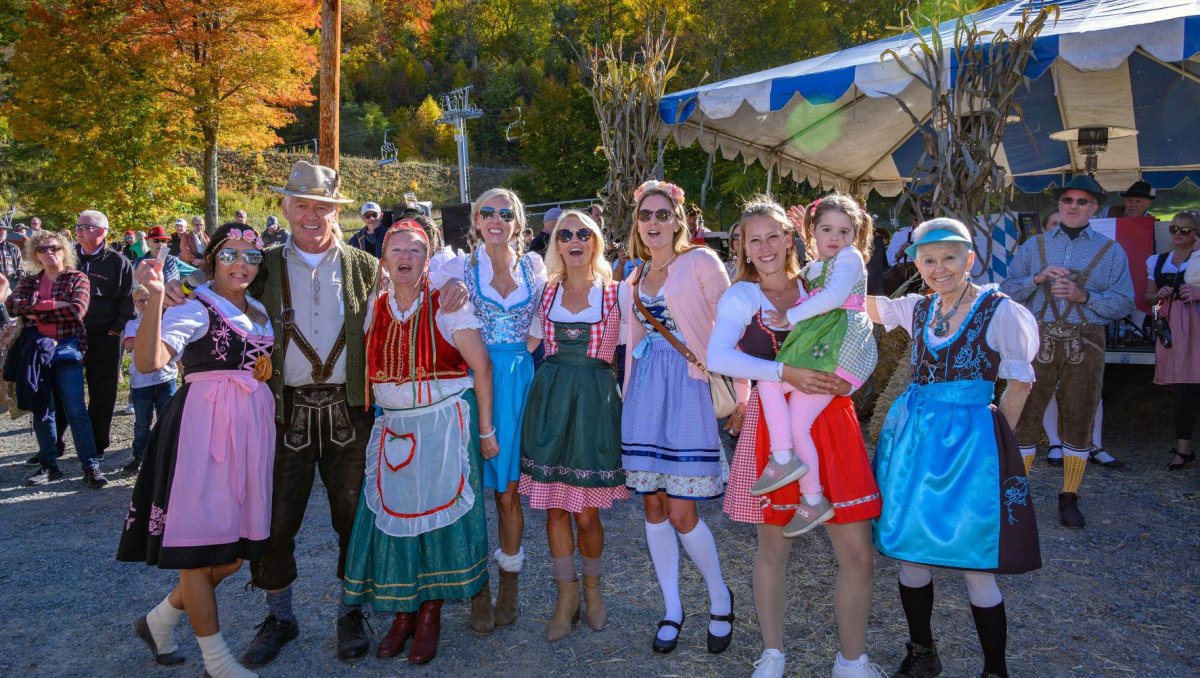 Oktoberfest
Sugar Mountain; Oct. 7-8, 2023
Don your lederhosen and head to this family-friendly Bavarian celebration where admission, parking and shuttles are all free. The festivities include live Bavarian music, a costume contest, kids' fun center, scenic chairlift rides, vendors selling baked goods and handmade items, and beer.
Woolly Worm Festival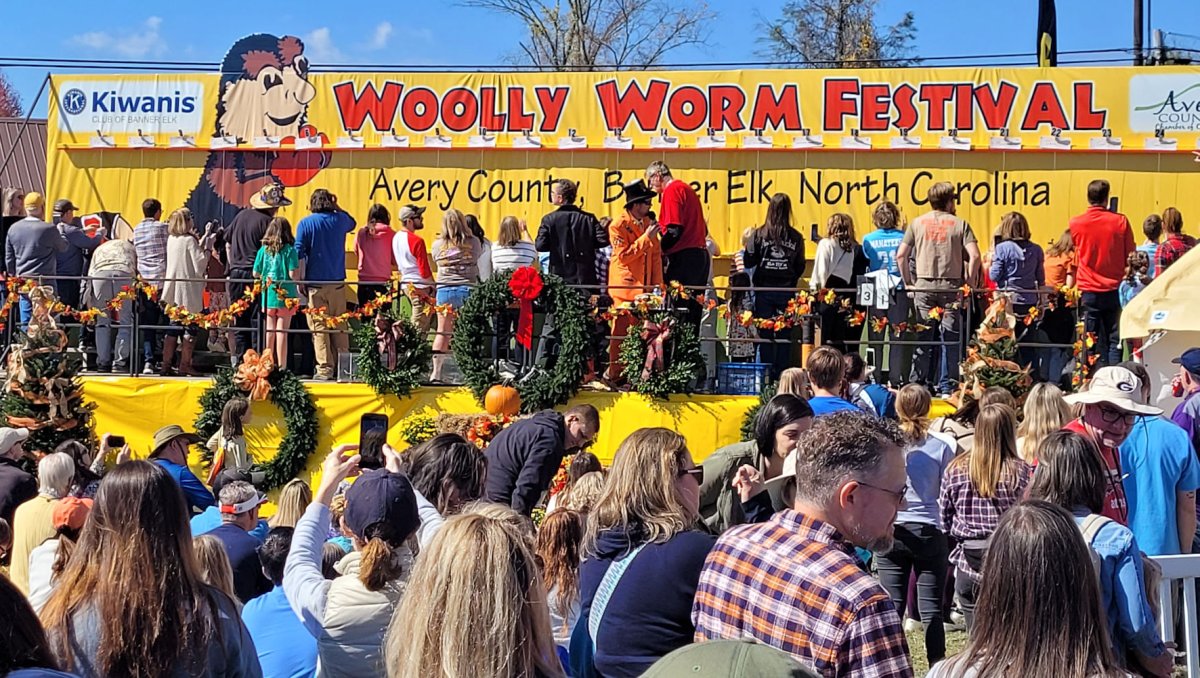 Woolly Worm Festival
Banner Elk; Oct. 21-22, 2023
Visitors travel from across the country to watch woolly worms race to predict the winter weather based on their 13 bands of color. Feeling lucky? Enter your worm in the races on Saturday to see if it has what it takes to be declared the official forecasting agent. Afterward, explore the craft fair with 175 vendors.
For more fall fun ideas, check out Sugar Mountain's Fall Guide.
This article was produced in partnership with, and all photos are courtesy of, Sugar Mountain TDA.
Updated August 18, 2023