A Friends' Getaway to the North Carolina High Country
A three-day getaway to North Carolina's High Country promises beauty, tranquility and an escape from the daily grind. Add in your best friends and you have the recipe for an unforgettable vacation that will leave you rejuvenated.
Day 1: Indulge
Drop your bags and your responsibilities at Chetola Resort. This 78-acre resort provides the perfect setting to kick back and soak in the mountain air and hospitality. But don't get too comfortable – there are wineries to enjoy first.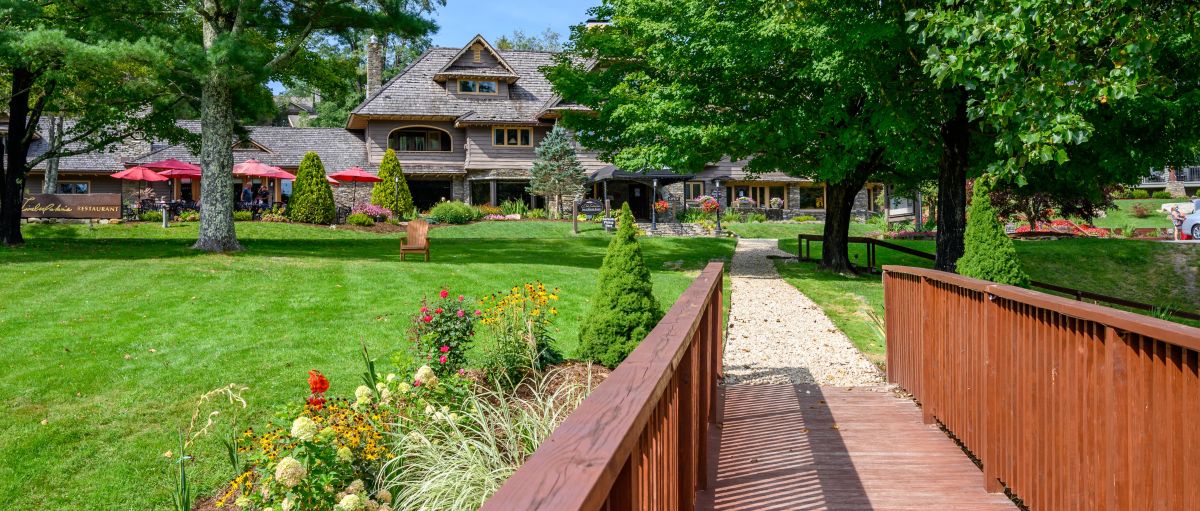 To get to Banner Elk Winery, take the scenic Blue Ridge Parkway for breathtaking views of Pisgah National Forest and the surrounding Grandfather, Sugar and Beech mountains. Be sure to try the winery's popular ice wine and blueberry wine, as well as its reds and whites produced from French-American and American grape varietals.
Next, continue on to Erick's Cheese and Wine. Sample some new-to-you cheeses, then order a cheese board and some fresh-baked baguettes to-go for a Parisian-inspired lunch to munch on at the next stop, nearby Grandfather Winery. Or opt for lunch at Banner Elk's cheese trail partner restaurant, Over Yonder.
Food will take a backseat when you pull up to Grandfather Winery – its terraced setting between Grandfather Mountain and the Watauga River makes for a stunning first impression. While enjoying the patio's scenery, consider sharing a flight of the dry white and red wines to pair with your cheese shop finds. Check the winery's online schedule for live music dates; shows sometimes start as early as 1 p.m. And you might want to purchase a bottle or two of your favorites, like Whiskey Barrel White or Syrah, to sip on back at the resort or bring home as a tasty souvenir.
For dinner, opt to keep things simple and dine on-site at Timberlake's Restaurant at Chetola Resort. Entrees such as steak and fresh fish provide a nice variety of choices alongside salad, seafood and sandwich options. Post-dinner, hit Antlers Bar, thought to be North Carolina's oldest continuously serving bar. It's now part of Bistro Roca, one of Blowing Rock's most popular restaurants. Formerly a speakeasy, the walls are covered with more than 500 pictures of dogs that are certainly "aww" worthy.
Day 2: Restore
If a day unplugged sounds appealing, you'll like the 380-acre Art of Living Retreat Center, where you and your friends might just reach nirvana at this picturesque, health-focused destination. You can practice yoga, sign up for a pottery class and go on a hike in between your three gourmet vegetarian meals prepared with produce from the center's garden.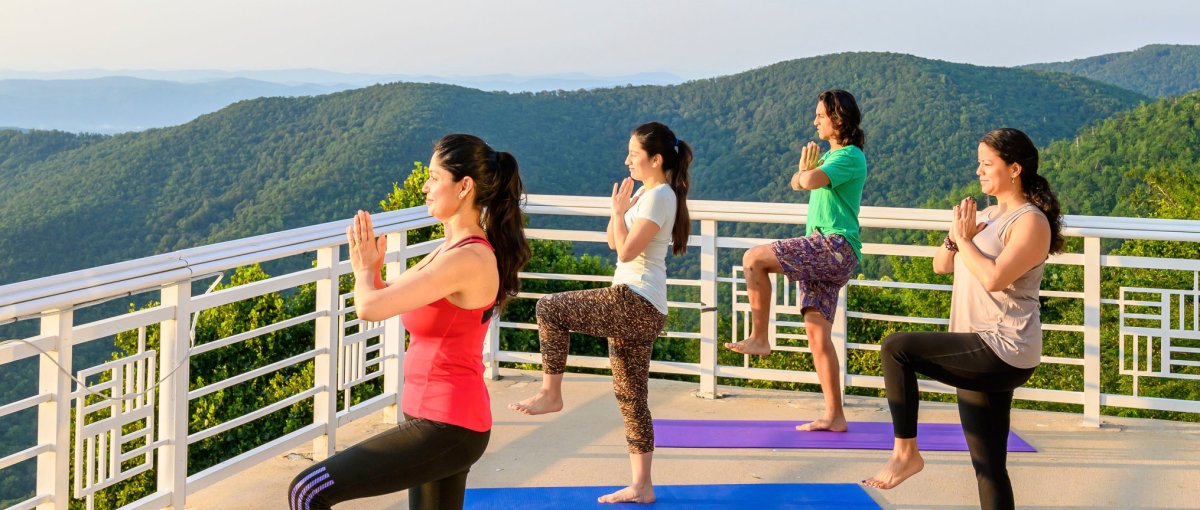 Be sure to book a spa treatment, including familiar stone, Swedish or deep-tissue massages, or call ahead and ask the staff to recommend one of their more unique treatments based on your needs. If you're not already blissed out, try a guided meditation, stroll through the labyrinth or participate in kirtan, a nightly community chanting session.
Day 3: Explore
Time for a day of adventure. But first, fuel up at Stick Boy Bread Company, just a few minutes away in Boone. Choose from its beloved baked goods, breakfast plates or specialty bagels with options such as Green Eggs & Ham, prepared with cheddar, basil pesto and spinach. The smoothies and specialty lattes are also a hit.
Although the High Country's stunning mountains have been your surroundings for the past couple of days, today's excursion will show your group a new viewpoint at Linville Caverns. After a guided tour of the only show caverns in the state, lace up your hiking boots and get up-close to Linville Falls. In part for its dramatic 90-foot drop, these waterfalls are often cited as the state's most photographed. You can view the power of the falls from several different lookouts on two trails. Please exercise caution and obey all rules and warnings posted near waterfalls.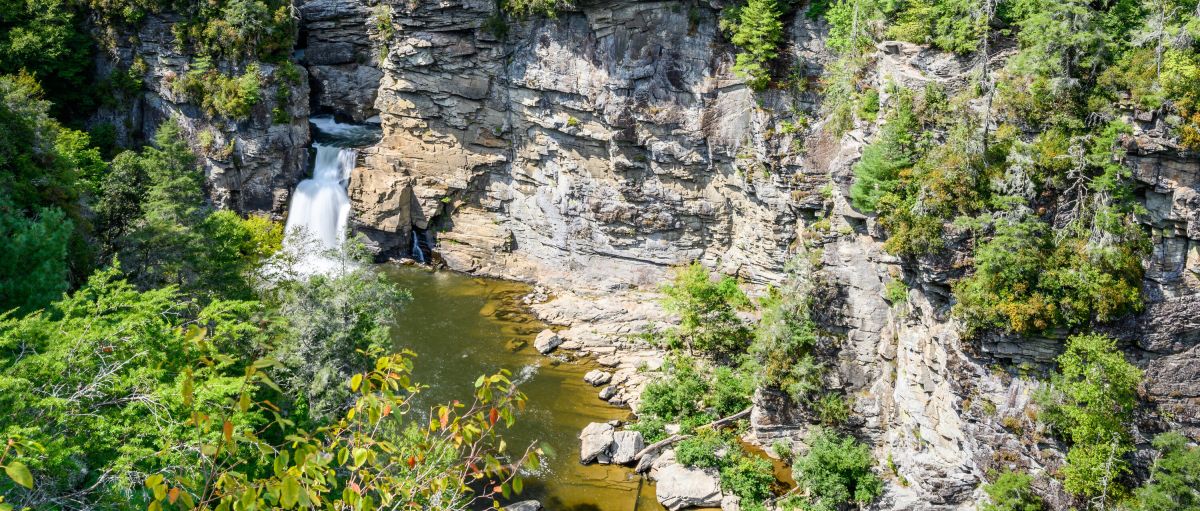 A post-waterfall stop at Linville Falls Winery seems like the perfect way to catch your breath and support a family-owned, 40-acre farm specializing in Cabernet Sauvignon and Riesling. Enjoy a tasting or a whole bottle on the patio, and see if your visit overlaps with any one of its events throughout the year.
Updated June 8, 2022