Feel Calmed by Tranquil Waters: An Insider's Guide to Fishing the North Carolina Coast
After a few minutes with a rod and reel in your hands, you'll find there's nothing finer than fishing in North Carolina – and practicing the 7 Principles of Leave No Trace makes the experience even better.
Types of fishing you'll find in this article:
Offshore | Inshore | Sounds and Waterways | Rivers | Surfcasting
Fishing Piers | Fly-fishing | Crabbing and Oystering | Helpful Tips
Offshore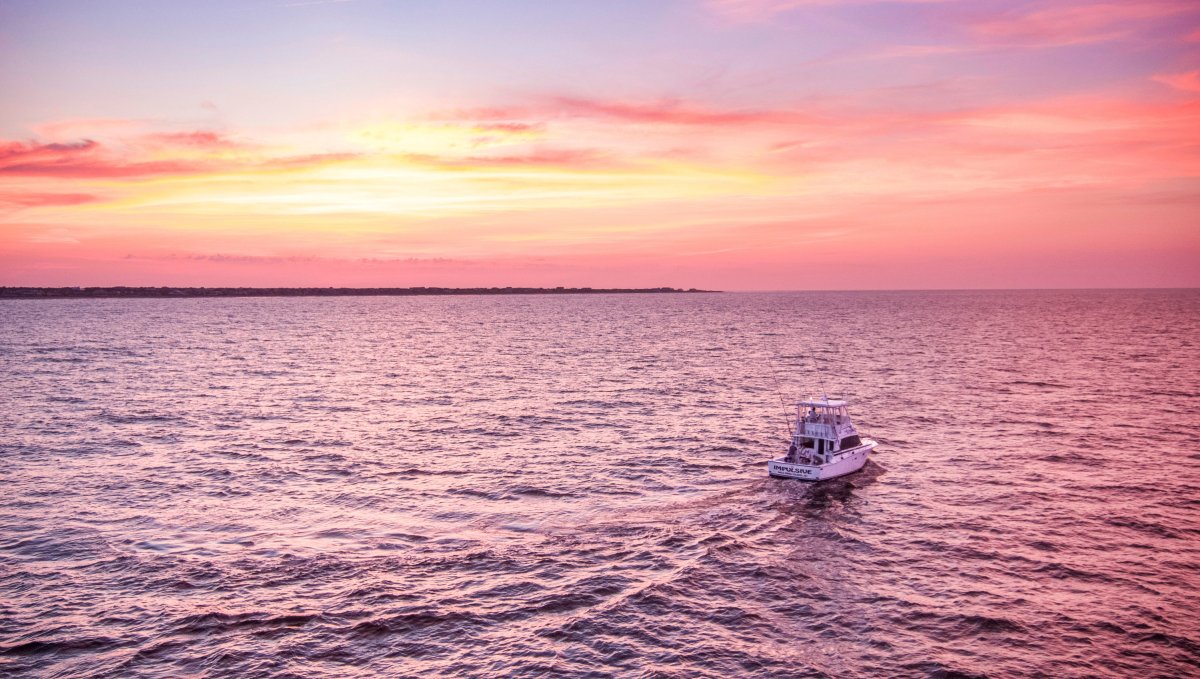 Offshore
The Gulf Stream pulls warm water north while the Labrador Current pulls cool water south, making for some big fish stories waiting just a bit offshore. The Outer Banks are just 30 miles or so from the Gulf Stream, but farther down the coast around Wrightsville Beach, Southport and the Brunswick Islands' beaches, you're about 60 miles from these fish-rich currents. The trip out is worth every second. Yellowfin and blackfin tuna, wahoo, mahi, swordfish and sailfish are some of what you can catch out here. But you can also fish the wrecks of The Graveyard of the Atlantic, where you'll find varying species based on depth and proximity to the shore and Gulf Stream.
Inshore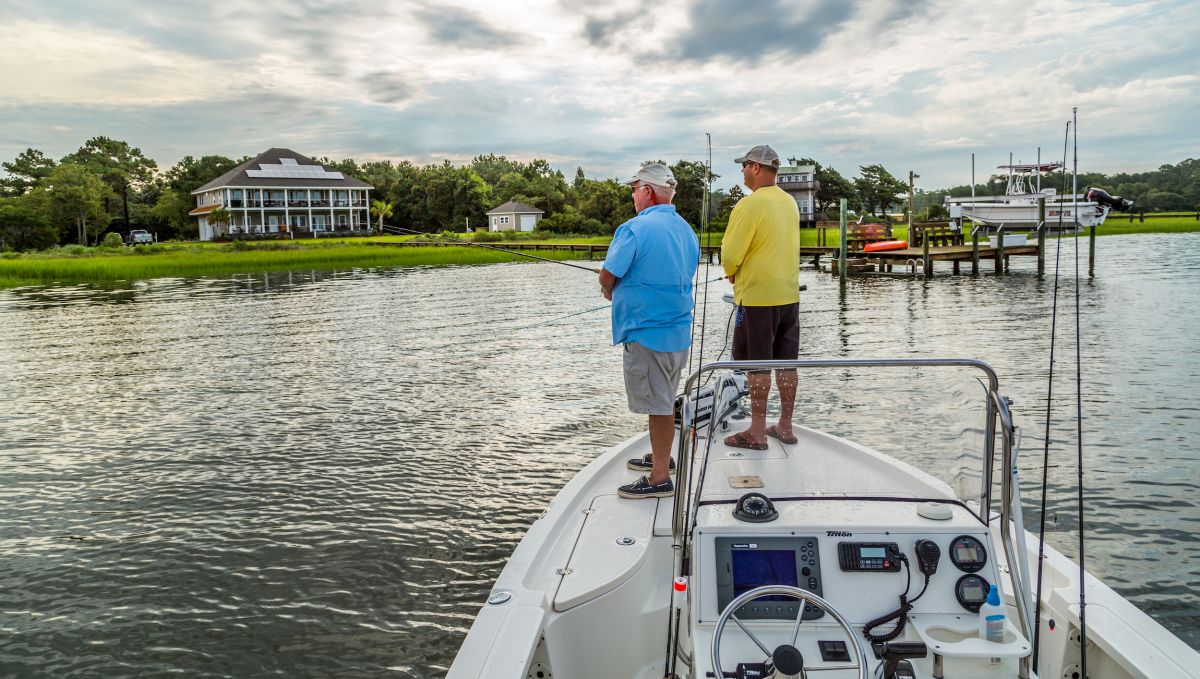 Inshore
For inshore fishing, you're going to need a boat, so bring your own or hire a guide to put you on the fish. Fish will congregate around food sources, places to hide from the heat and spots where they can avoid an airborne predator like an osprey. So look for inlets, piers and docks, jetties, holes and other structures that might give fish a little cover – then cast away and see what you pull up. Bring live bait for fish like cobia, spot and croaker; dead bait for flounder, bluefish and trout; and some artificial lures to reel in the mackerel and drum. The Crystal Coast is ideal for inshore fishing.
Coastal Sounds and Waterways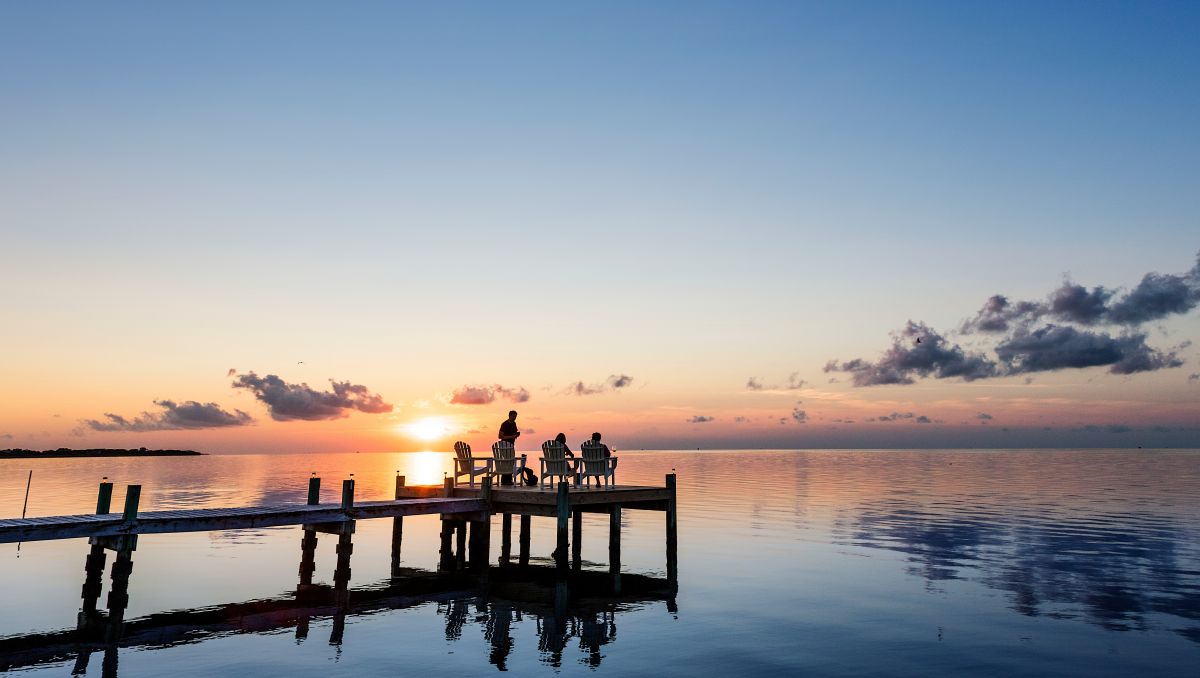 Coastal Sounds and Waterways
The Intracoastal Waterway and all the creeks that connect to it, plus the sounds – Pamlico, Albemarle, Core, Bogue, Stump and more – that lie between barrier islands and the mainland are rich with sea life. Fishing on the sounds is as scenic and calming as it is exciting: It's perfect for crab pots or crabbing from a dock, and it's ideal for things like flounder jigging.
Rivers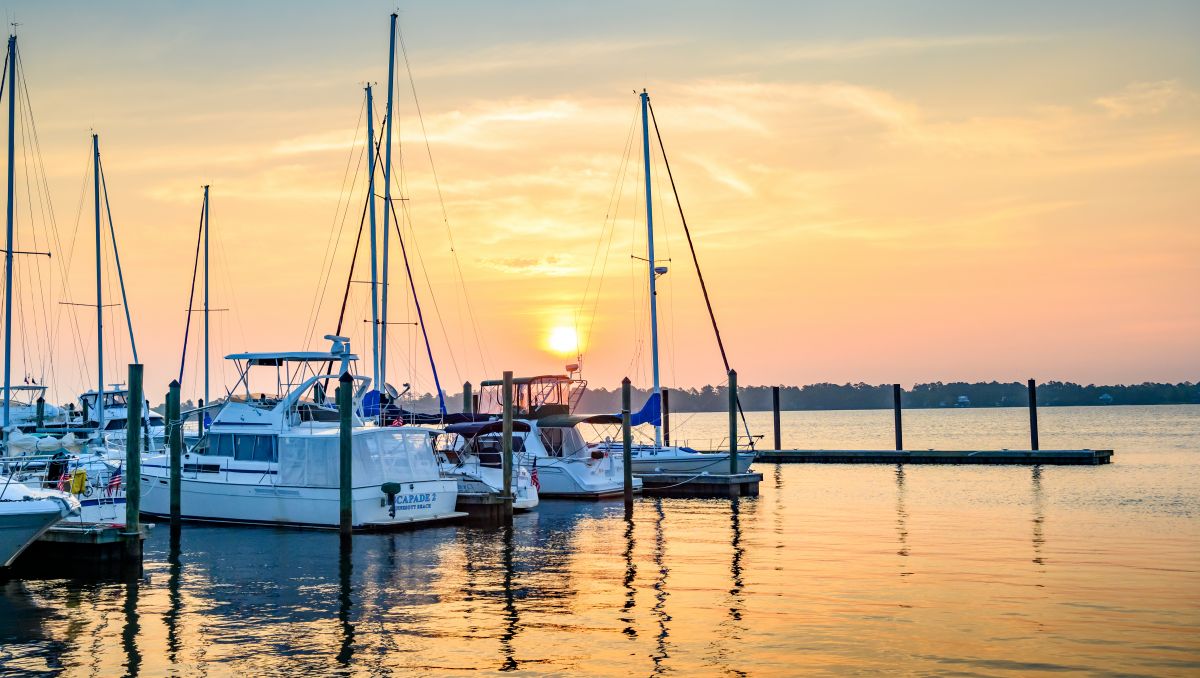 Rivers
Towns like New Bern were built on rivers, making transportation easy and supplying a ready food source to residents. There's still good fishing on the Neuse River near New Bern, where the waters are teeming with largemouth bass, sunfish, perch, catfish, striped bass and more. The same goes for the Chowan, Tar and Roanoke rivers nearby. On the southern rivers – like the Lumber, and the Cape Fear and its northeast branch – expect to find largemouth bass, catfish, and even shad and pickerel. Many of these rivers have dark water with swift currents, making fishing a bit of a challenge, but the right combination of lures, tides and time are your best chance for a good haul.
Surfcasting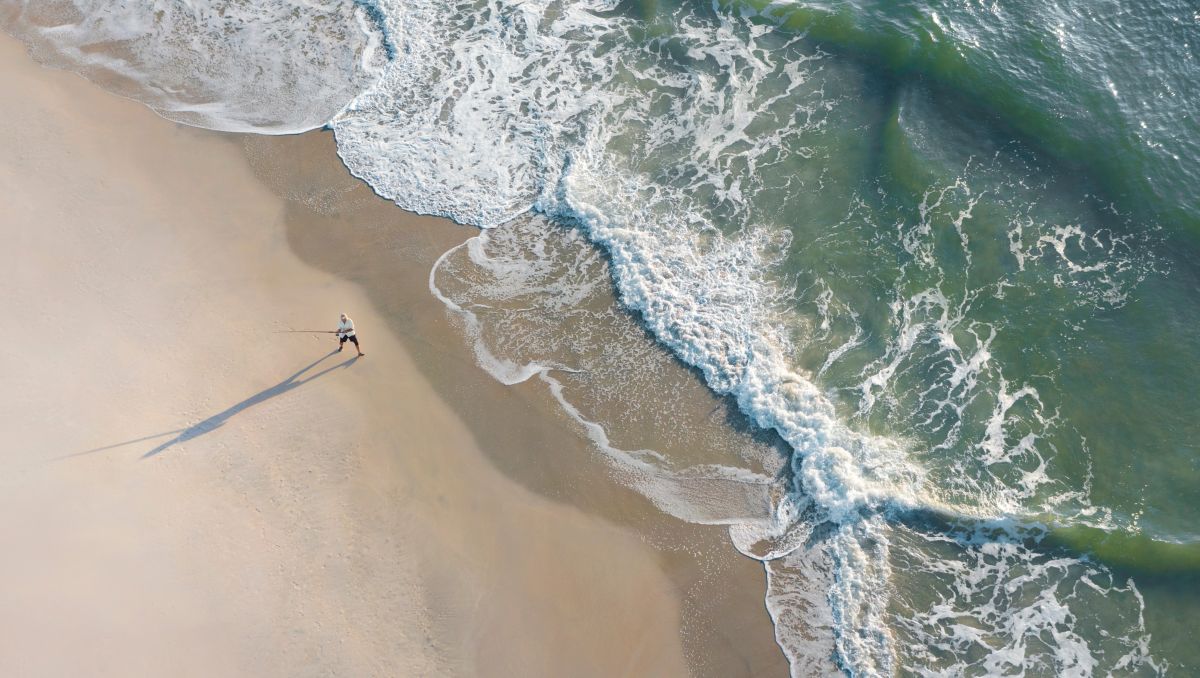 Surfcasting
On Hatteras Island, trucks and Jeeps head to the beach in search of the perfect spot for surfcasting. Casting a two-drop bottom rig out past the breaking waves, anglers hope to bring in a massive flounder, drum, croaker, spot or striped bass. Most often, hooks are baited with live bait (like a sand flea, mealworm or shrimp), but that varies by location and what you're hoping to hook. Regardless, you'll need your rod and reel, a sand spike that'll serve as a rod holder, your tacklebox, fish cooler, food and beverage cooler, and your spare rod. With all this gear, it's no wonder so many surfcasters drive right onto the sand or bring a beach cart. To the south, Bald Head Island also offers great opportunities for surfcasting at the Point of Cape Fear.
Fishing Piers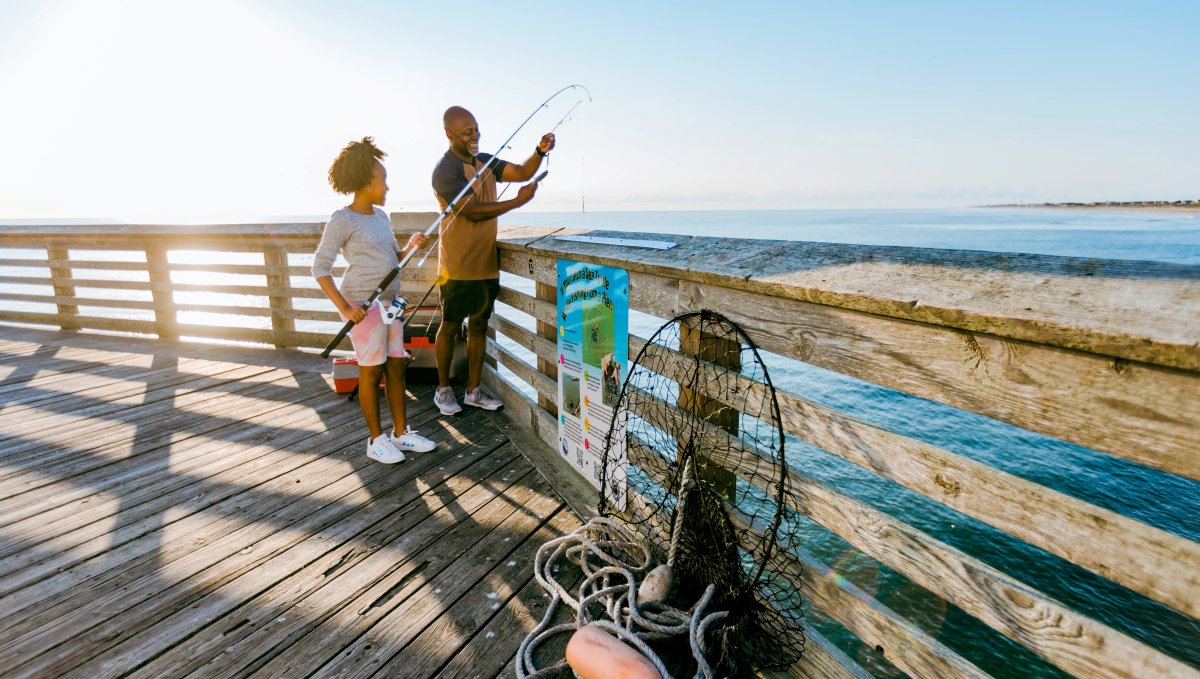 Fishing Piers
From historic wooden piers to the LEED Platinum beauty of Jennette's Pier to the docks on all the rivers, creeks and waterways – pier fishing has been a staple for North Carolina anglers for as long as there have been piers to fish from. When the water's clear, you can watch fish school around pilings and chase baitfish in the waves, dropping your hook where they can't miss it. But locals and longtime fishing fanatics know you go to the end of the pier and cast out into deep water for the big catch. At the Kure Beach Fishing Pier, midsummer means king mackerel caught on live bait – and after a bit of a fight, the chance to get your picture on the wall of fame.
Fly-Fishing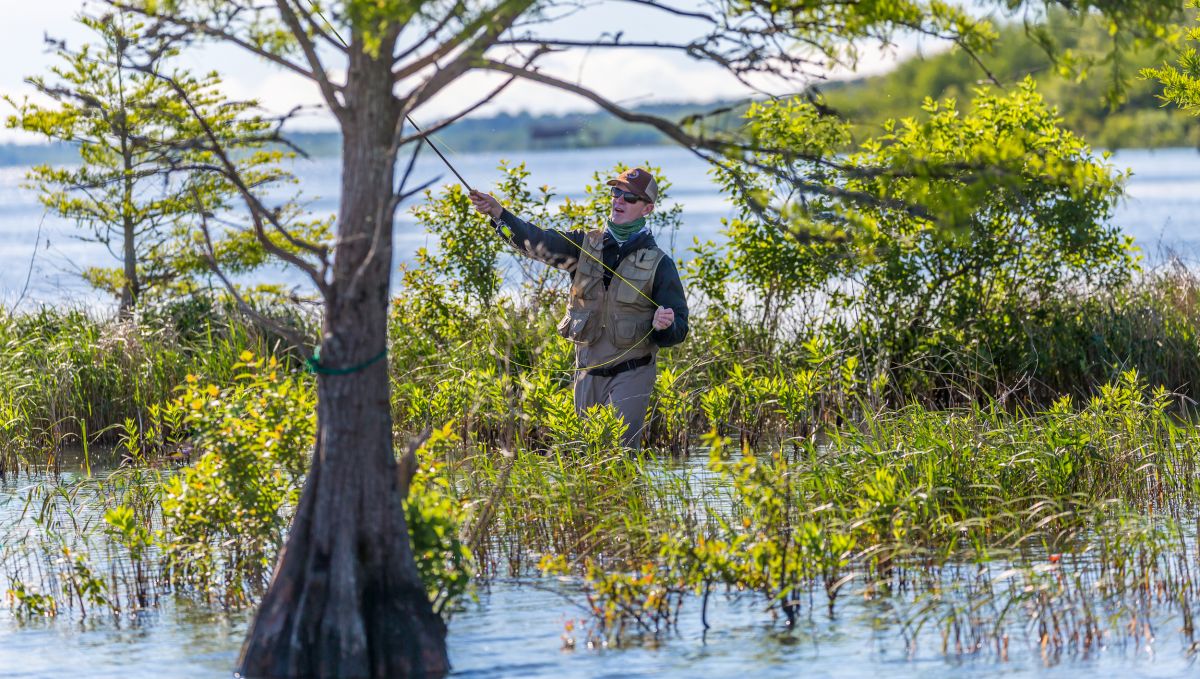 Fly-Fishing
Fly-fishing along the coast is a little different than casting for trout in mountain rivers. Wade out into the breakers for schooling mackerel or bluefish, head into the marshes and use the fly rod to bring home a couple of drum, or cast your line along the banks of one of the rivers or along the marsh's edge. You can also head inland just a touch to a spot like Lake Phelps, a 16,000-acre lake with crystal clear waters where you can reel in bream or largemouth bass.
Crabbing and Oystering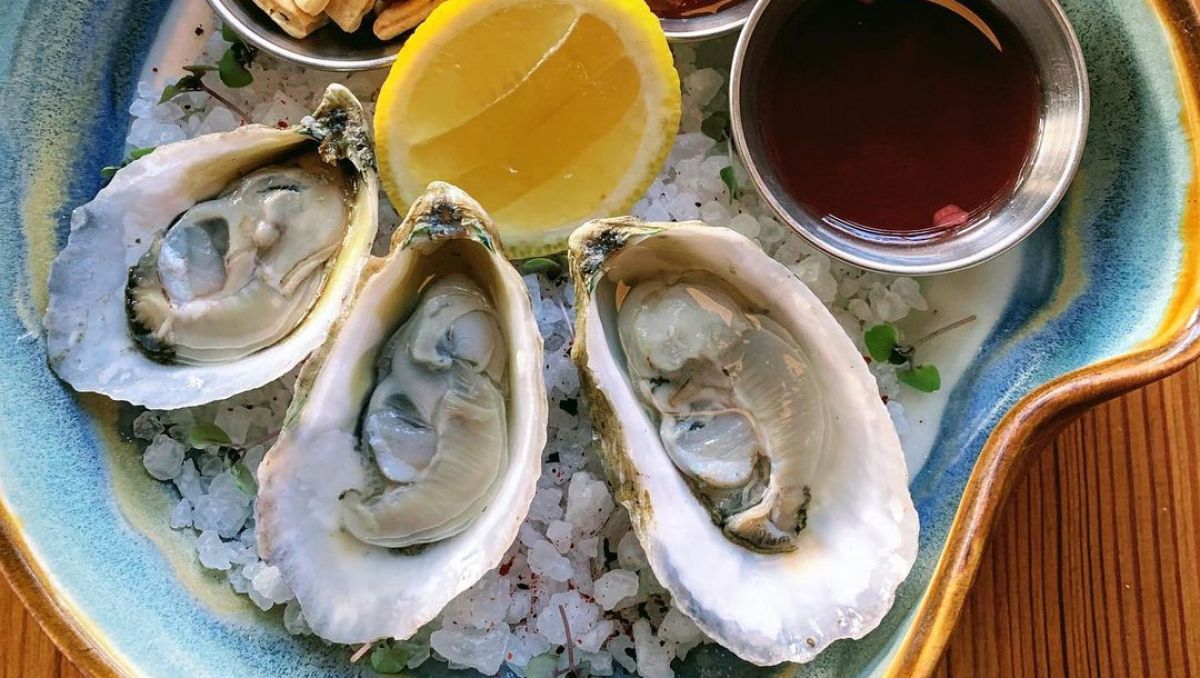 Crabbing and Oystering
Crabbing – whether you do it with a baited trap (called a crab pot) or if you drop a line with a chicken wing, neck or drumette – can be a great way to pull together a fresh seafood meal. Check your catch for size and be sure they're in season before you dust them with Old Bay and add them to the steamer. Fancy an oyster? The NC Oyster Trail makes it easy to tour working shellfish farms (it might not be possible to buy your oysters fresher than that), sample oysters at restaurants statewide and peruse local seafood markets. It's also a great resource for events, education and oyster delivery.
Tips for Fishing the Coast
Head over to the N.C. Wildlife Resources Commission's website to get a Coastal Recreational Fishing License and familiarize yourself with rules, regulations and conservation resources before going out and wetting a line.
Spend a few minutes in your local tackle shop and have a chat. A little local knowledge can mean the difference between going home with your limit or heading back empty-handed.
Buy your bait locally. Why? Because the fish eat locally sourced food, and you should give them a bite of something they love.
Know: the tides, what's in season, your creel limits, minimum lengths, and whether it's catch-and-keep or CPR (catch, photograph, release) fishing.
Updated April 2, 2021