10 Ways to Unplug and Unwind on the Currituck Outer Banks
From secluded, sunny beaches to pulse-raising recreational activities, the Currituck Outer Banks invites you to do as much – or as little – as you'd like. Located at the top of North Carolina's barrier islands, the Currituck Outer Banks is an ideal destination for escaping everyday life.
Visitors are encouraged to travel and enjoy responsibly by practicing social distancing, wearing face coverings and following safety guidelines. You can also find a map and list of businesses that have completed Count On Me NC safety training online.
1

Meet Wild Mustangs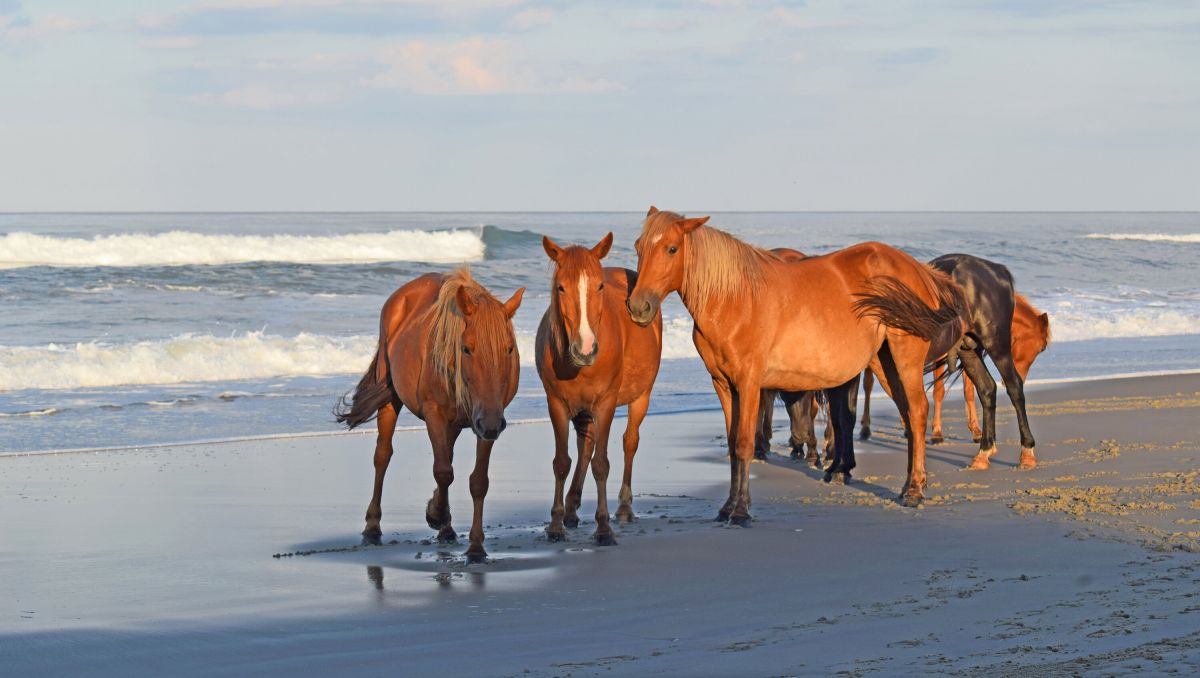 1

Meet Wild MustangsSee on map
Wild horses freely roam the 4x4 area of the northern Corolla beaches. Their history goes back over 400 years when descendants of Colonial Spanish Mustangs arrived on the shores with seafaring explorers. Today, the horses' legacy continues along with their enchantment, and spotting one for the first time in their natural habitat will take your breath away. It is illegal to come within 50 feet of these majestic creatures, so the best way to experience their beauty is with a guided wild horse tour. Remember to bring your camera and zoom lens as there are laws in place to protect both the wild horses and the ones who admire them.
2

Climb More Than 200 Steps for Wide-Range Views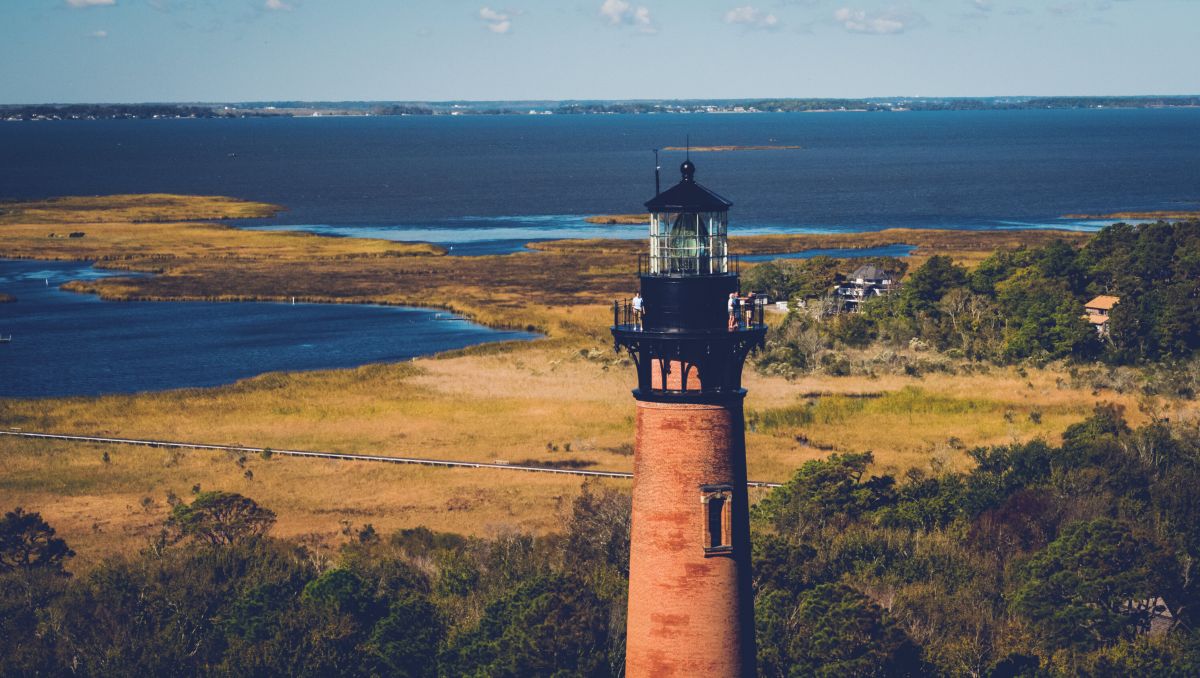 2

Climb More Than 200 Steps for Wide-Range ViewsSee on map
Protecting mariners day and night, the 162-foot Currituck Beach Lighthouse has stood firm in Historic Corolla for nearly 150 years. One million bricks later, this nautical symbol of safety towers over the northern Outer Banks and can take anywhere from 5 to 20 minutes to climb. After navigating the 220 stairs to the top, you'll be rewarded with wide-range views of the Currituck Sound, Atlantic Ocean and northern Outer Banks.
3

Explore Historic Corolla Park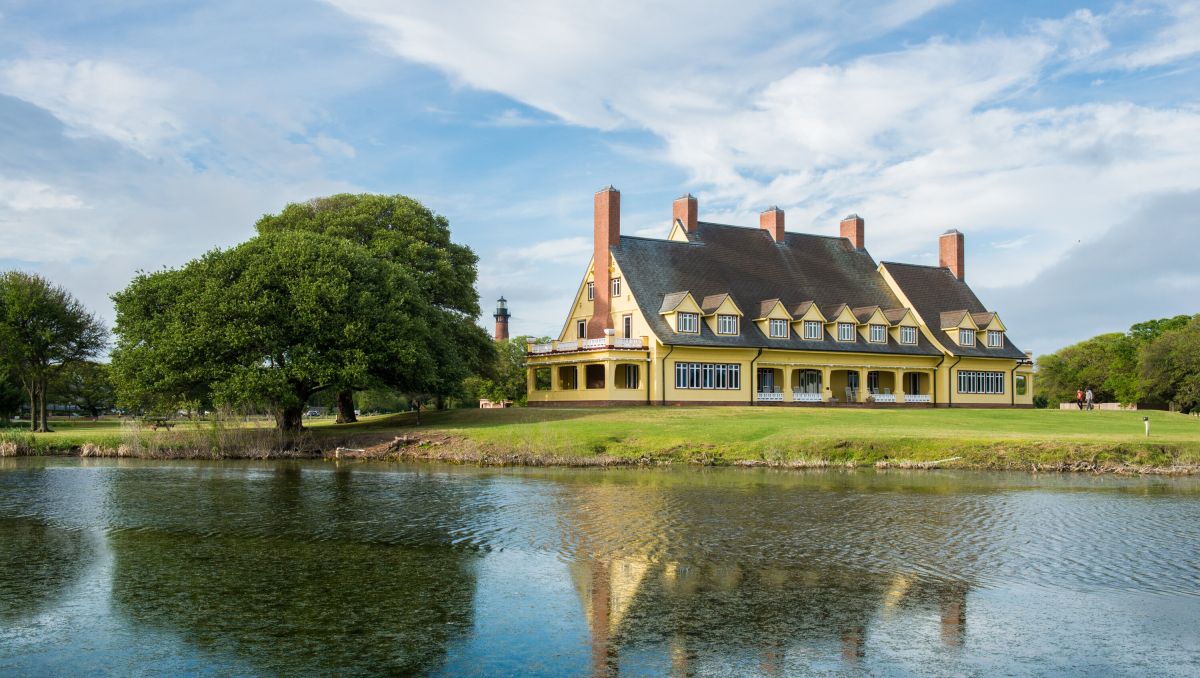 3

Explore Historic Corolla ParkSee on map
Stroll through 39 acres of soundfront property with vast open green spaces, 100-year-old live oak trees and iconic cultural treasures at Historic Corolla Park. Step off the beach and walk through Whalehead's threshold, admiring the 21,000-square-foot, 1920s-era art nouveau-style mansion and museum. For the explorers, visit Outer Banks Center for Wildlife Education to learn about coastal North Carolina's wildlife, natural history and heritage.  And scheduled to be completed in summer 2021, the Currituck Maritime Museum will provide visitors with a self-interpretive, family-friendly experience that examines the rich maritime heritage of Currituck County.
4

Get Outside and Enjoy Nature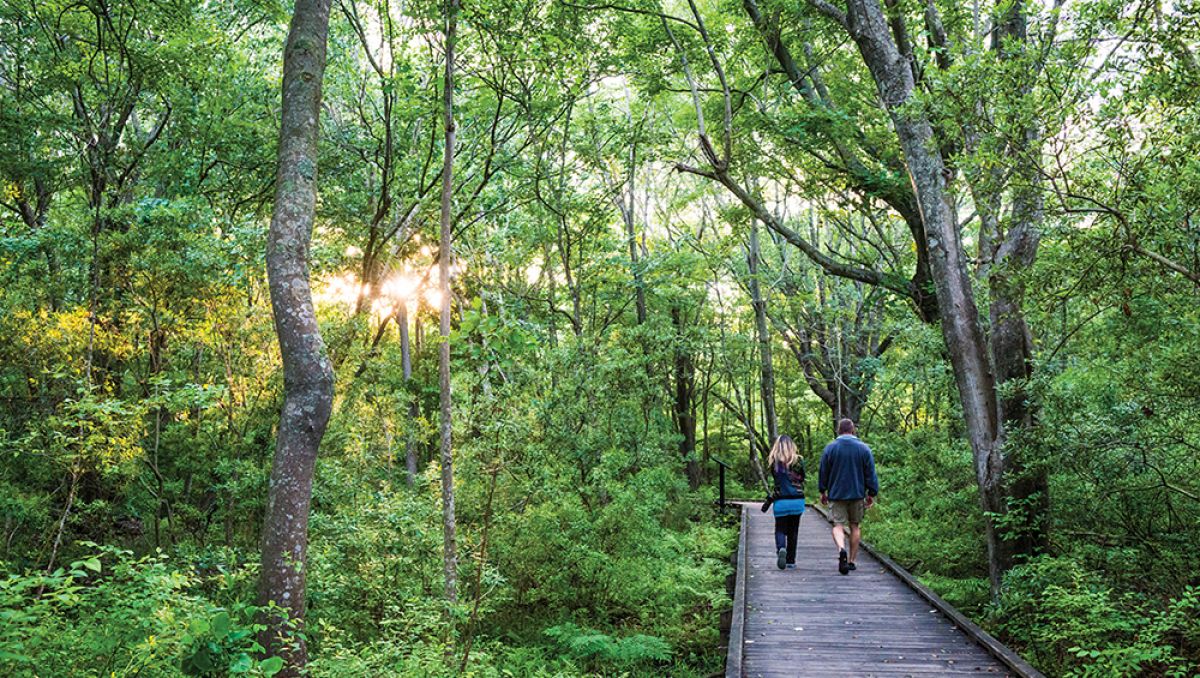 4

Get Outside and Enjoy NatureSee on map
Take a short 2.5-mile hike or kayak tour through a treasured ecosystem. Audubon Sanctuary at Pine Island is one of the last pieces of untouched property on the northeastern portion of the Outer Banks, and it preserves 2,600 acres of marsh, upland maritime forest and sandy beaches. Free from development, the sanctuary is also home to numerous species of birds, amphibians, reptiles and mammals, plus more than 350 plant species. For nature enthusiasts and avid hikers, the Currituck Banks National Estuarine Reserve brings you to the marshy areas of Currituck County, which are rich with indigenous plants and various species of birds.
5

Raise a ToastSee on map
The award-winning Sanctuary Vineyards lives on the Currituck mainland. Propose a toast to your Currituck Outer Banks experience and snag a bottle to bring back home with you. If you're wanting to stock up on even more to-go beverages, check out Northern Outer Banks Brewing Company, Corolla's first microbrewery. The six-barrel brewery provides tours upon request and offers fun options such as a sour lemonade lager, honey oatmeal stout and blood orange hard seltzer.
6

Paddle and Plunge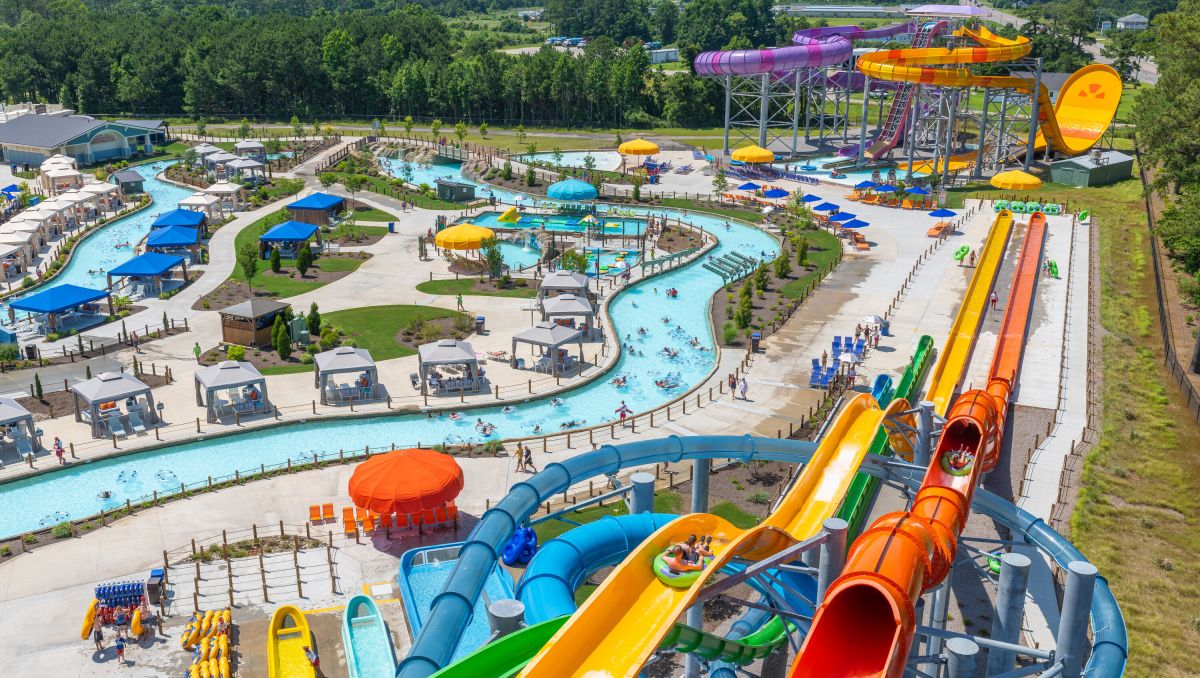 6

Paddle and PlungeSee on map
Craving adventure? Take advantage of the ocean's playground along the Currituck Outer Banks, where you can surf, fish, kayak, parasail, paddleboard and kiteboard. The Count On Me NC-certified H2OBX Waterpark on the Currituck mainland is also a great destination for water activities in a more controlled environment. This waterpark features more than 30 rides, slides and attractions for families or the young at heart.
7

Sunrise, Sunset, Repeat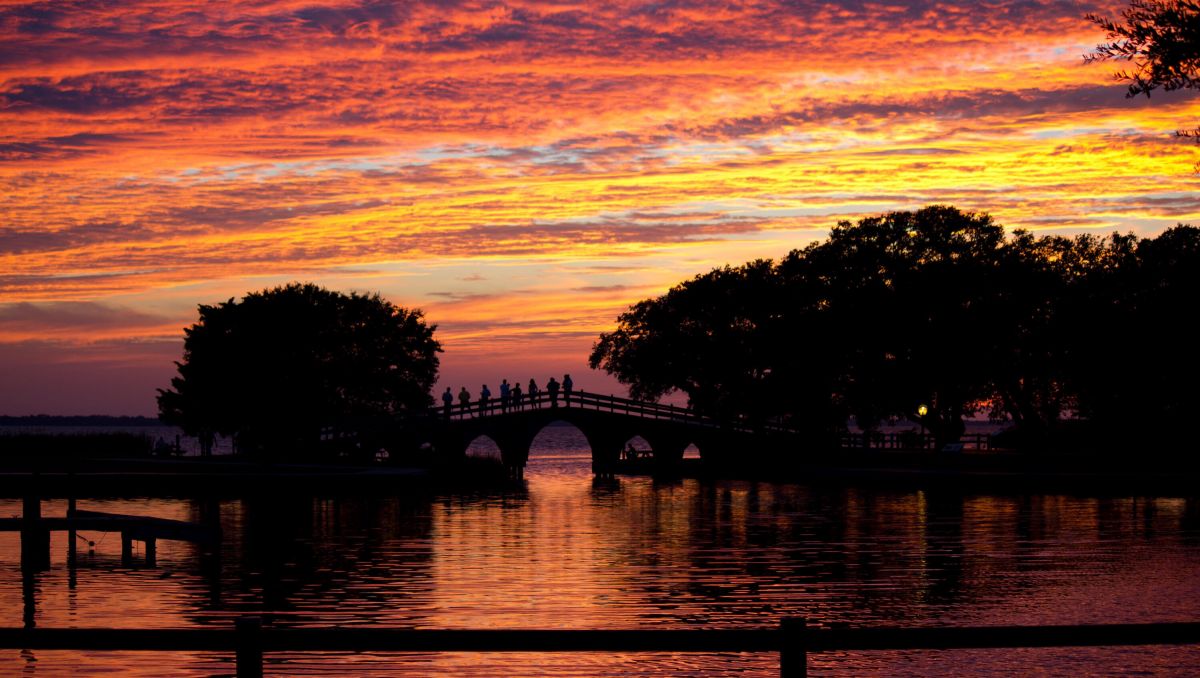 7

Sunrise, Sunset, RepeatSee on map
Make the most of your stay on the Currituck Outer Banks by taking advantage of the island's natural beauty. Wake up early and walk along the tightrope where the ocean meets the shore, or pack a picnic and head to Historic Corolla Park to soak in the beautiful sunset. Or do both. Either way, you will love it.
8

Explore Knotts Island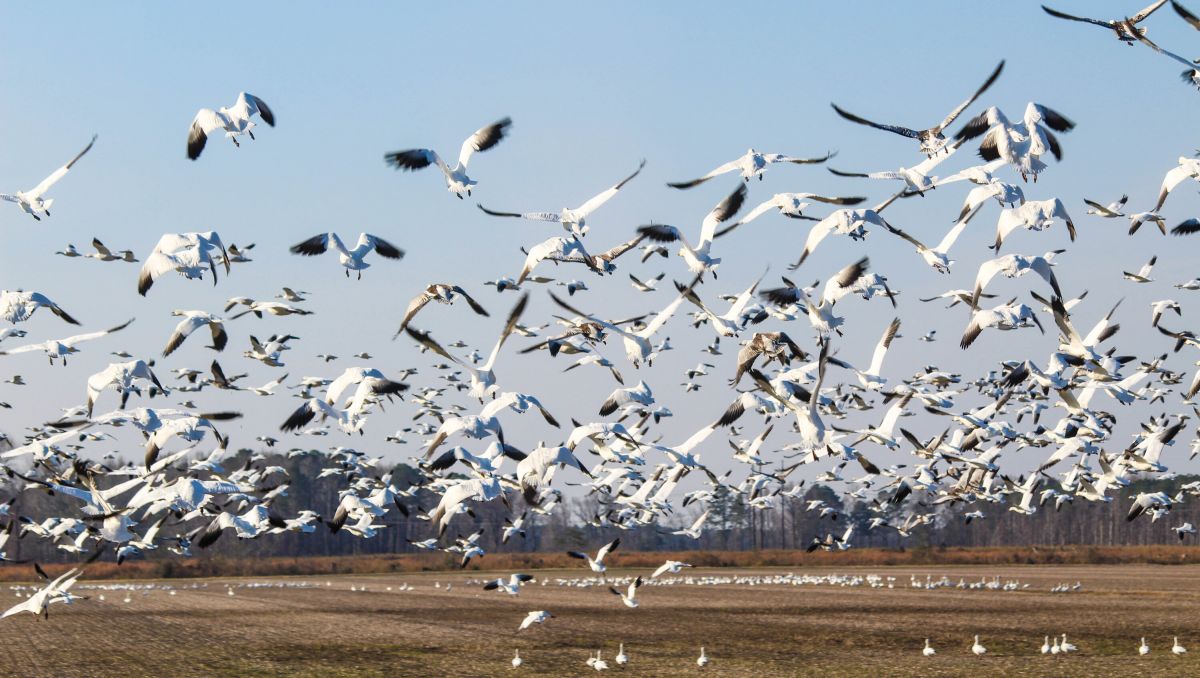 8

Explore Knotts IslandSee on map
Mackay Island Wildlife Refuge on Knotts Island is a great spot to ride bikes, snag photos, cast your fishing rod, observe wildlife and kayak along the water. The refuge's 8,219 acres are home to several endangered and threatened species, including peregrine falcons and American bald eagles. The island is also an important wintering area for thousands of ducks, geese and swans. Martin Farm and Winery overlooks beautiful Knotts Island Bay and makes for a relaxing afternoon. The farm is well-known for its U-pick peaches and other delicious fruits and vegetables throughout summer and early fall. Stop in and sip on a glass of sweet wine, famous peach slushie or beer from a varied selection.
9

Tee it Up at Unforgettable Courses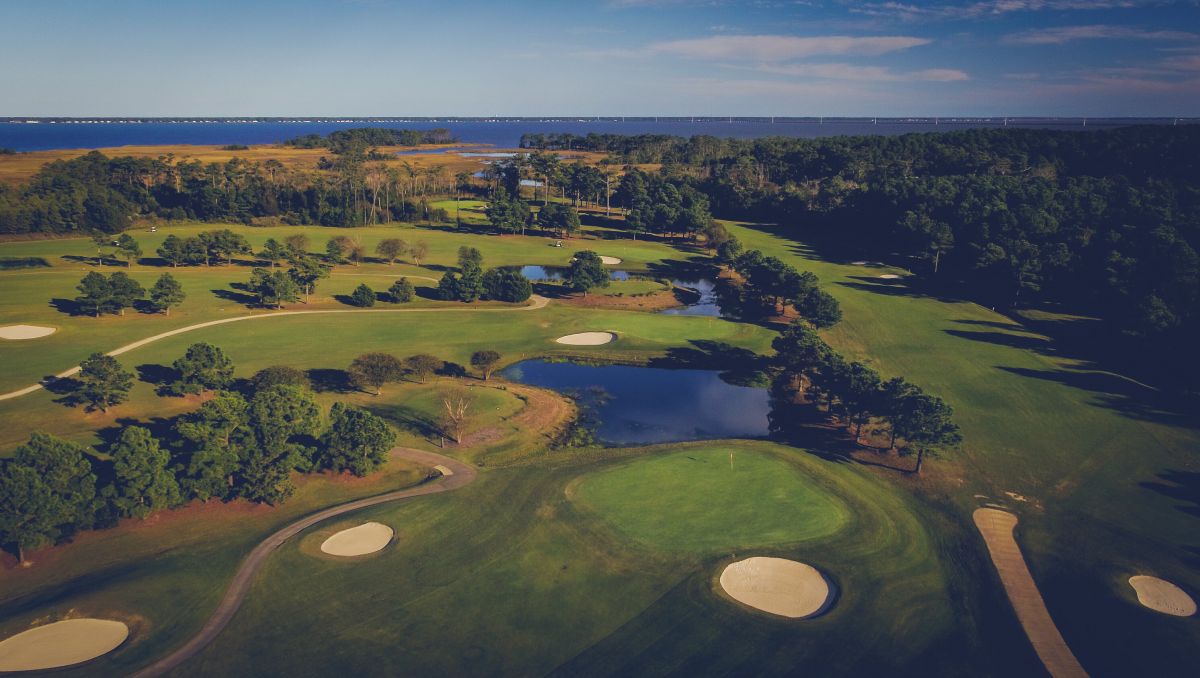 9

Tee it Up at Unforgettable CoursesSee on map
Grab your driver and shoot a hole-in-one at some of the top-rated courses in our state. The Currituck Club is famous for being closest to the ocean, but the mainland is also home to several other awesome courses for golf fans. The Carolina Club sports a 7,000-yard championship design featuring tons of wetlands, water and bunkers. Kilmarlic Golf Club's layout (designed by Tom Steele), golf cabins, clubhouse dining and so much more make this an ultimate resort getaway. Play some of the finest greens on the East Coast at the Pointe Golf Club. Or consider a visit to Holly Ridge Golf Course and Eagle Creek Golf Club & Grill for a family-friendly experience for golfers of various skill levels.
10

Check In and Clock Out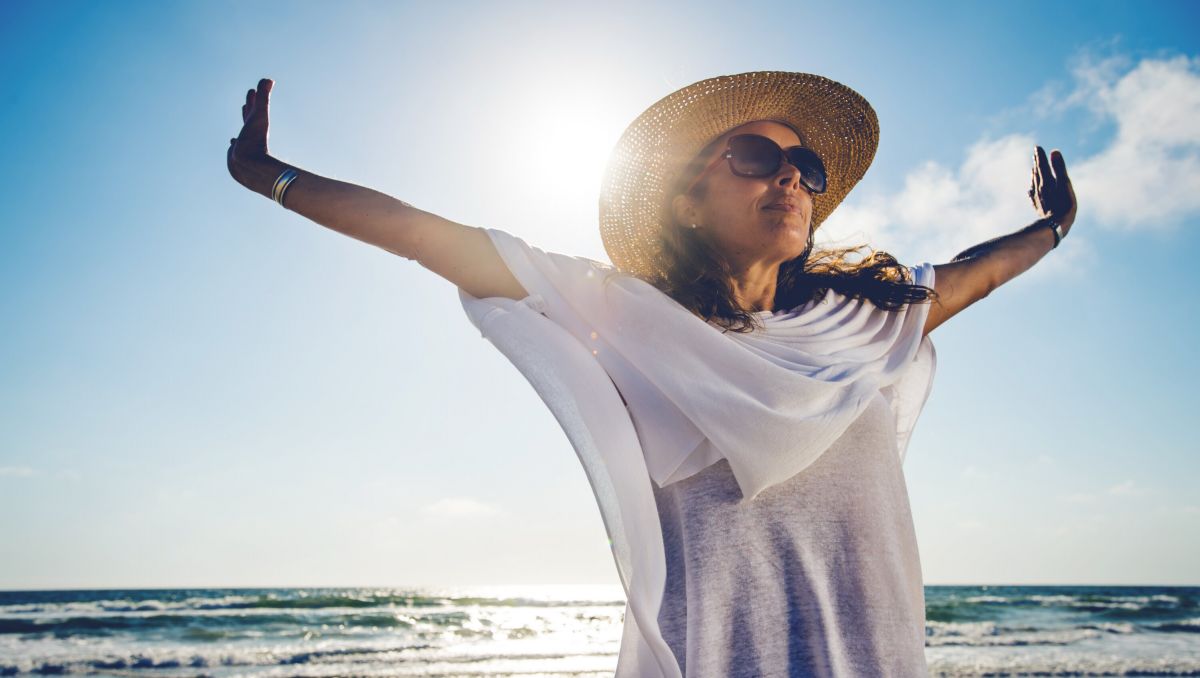 10

Check In and Clock Out

Take a long stroll and gather your thoughts along 20+ miles of windswept, remote beaches. Search for a unique beach treasure, like a rare piece of sea glass or a Scotch bonnet – North Carolina's official state shell. Relax and unwind on an oceanfront deck and breathe in the salty air as you catch up with family and friends, or sit by a fire in the evening and gaze at the stars.
However you spend your getaway, the Currituck Outer Banks is a perfect destination to put away your phone – and your worries – at check-in and savor every moment.
This article was produced in partnership with, and all photos are courtesy of, Currituck County Department of Travel and Tourism. Please check its tourism office for the most up-to-date visitor information.
Updated August 19, 2021