Make Your Family Beach Vacation Extraordinary at Carolina Beach
Carolina Beach, tucked between the Cape Fear River and Atlantic Ocean just south of Wilmington, wasn't always an island. That happened almost a century ago when Snow's Cut was finally dredged across Federal Point. Since then, Carolina Beach has been a favorite vacation destination for families, offering nostalgia with a modern twist. From the nationally recognized Boardwalk and water sports to free events and vacation rentals that families of all sizes can find comfortable, there's something to keep everyone entertained. Experience it all for yourself during a three-day visit.
Day 1: Visit one of the East Coast's last remaining boardwalks
Budget Travel named the Carolina Beach Boardwalk one of "The Most Awesome Boardwalks in America," so you should kick the day off at one of its staples: Britt's Donut Shop. Opened in 1939, its success lies in simplicity – the shop only serves glazed doughnuts and only accepts cash.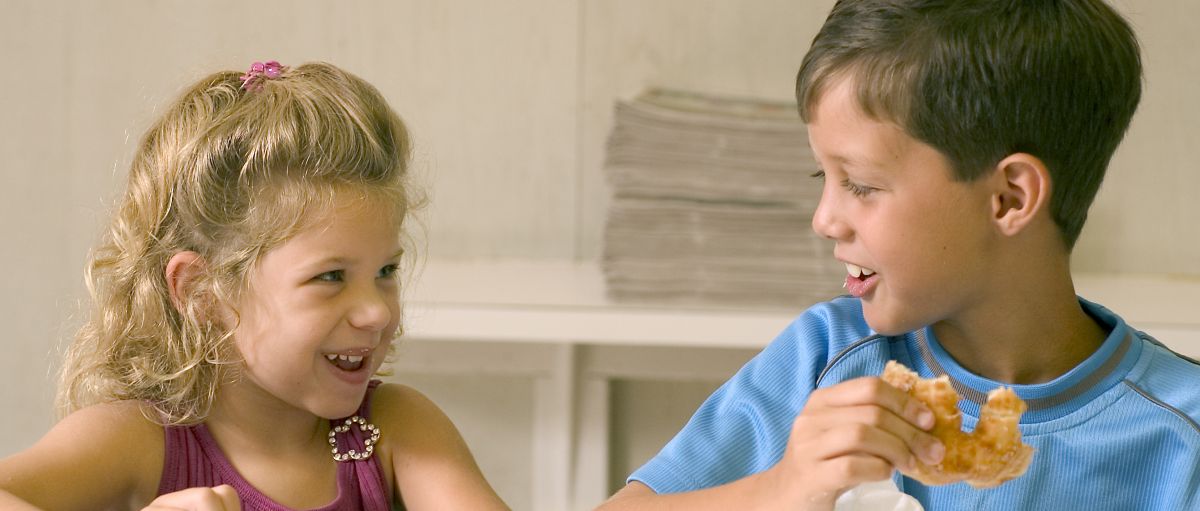 Afterward, learn the Boardwalk's history on Federal Point Historical Society's 40-minute guided walking tour. Discover where former businesses and restaurants called home and see where the Ocean Plaza once stood. The Ocean Plaza used to welcome top musical acts and has been called the birthplace of the Carolina Shag dance.
There are plenty of restaurants on or near the Boardwalk, all of which are convenient for a quick, tasty lunch. Or you can savor the afternoon with a Tasting History Tour. For 2 1/2 hours, your guide will walk you through Carolina Beach and neighboring Kure Beach, pointing out historic spots as you pause at a handful of restaurants to sample local dishes.
Once you're ready for dinner, head to Carolina Smokehouse to enjoy pork, chicken and beef barbecue, all of which have been featured on the Food Network. Or try a juicy burger or sandwich before heading to the roof, which offers ocean views and doubles as a bar and music venue.
Spend the evening playing games at the Carolina Beach Arcade and riding the amusement rides on the Boardwalk. On Thursdays from July through Labor Day, dance to free live music at the Boardwalk's gazebo stage until seaside fireworks begin at 9 p.m.
Day 2: Hit the beach
Kick-start your morning at Granny's Country Kitchen, where the sausage gravy is made from scratch and coffee cups are never empty. Try the shrimp and grits while the kids choose from breakfast staples or special Mickey Mouse pancakes.
Granny's is conveniently located near two public beach accesses, so fun in the sun can begin right away. And you can feel at ease while the kids play in the water – 20 lifeguard stands are staffed along a 3-mile stretch of beach from Memorial Day through Labor Day.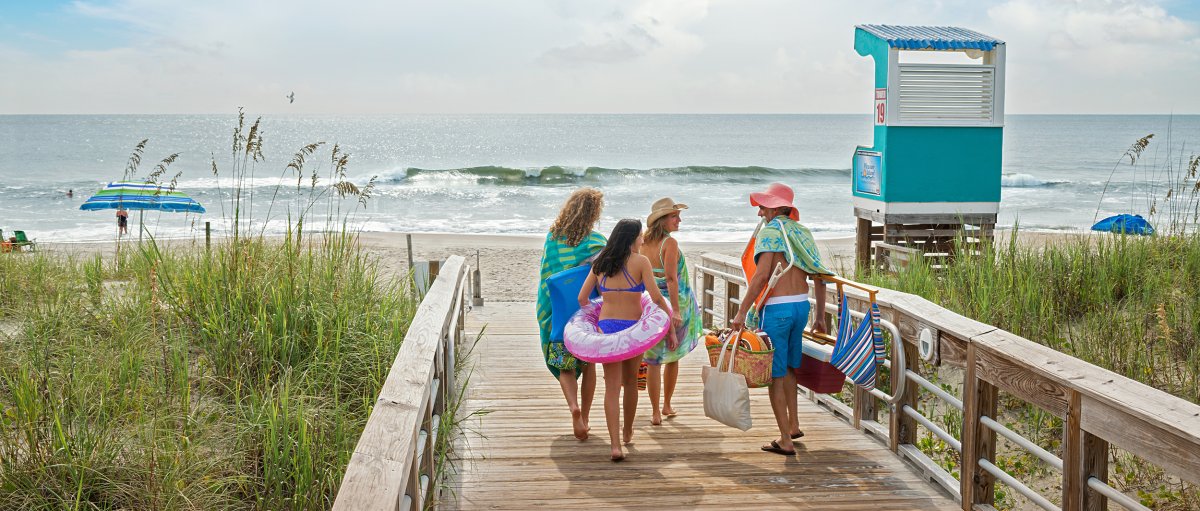 While you're on the beach, learn how to catch a wave at Tony Silvagni's Surf School. The 2018 winner of the North American Pro Longboard title also rents bikes, surfboards, paddleboards and more. Odysea Surf School will also teach you to ride a surfboard or stand-up paddleboard.
Towel off and head to Soul Flavor for lunch, where the salads and sandwiches are perfect for a light meal, and everything is made in-house.
Enjoy the afternoon aboard Sea Legs Pedal Pub, which uses your pedaling power during the 90-minute, family-friendly waterfront tour. If you'd rather skip the pedaling responsibilities, book a ride on one of Winner Party Boats' narrated cruises, or head to the Gulf Stream on a fishing charter. Or there's a seafood dinner waiting on shore.
For fresh-to-table dining, find flavorful menu items with Caribbean and Polynesian influences at Salt Fish Restaurant and Tiki Bar.
End your day with live music at The Ocean Grill & Tiki Bar. The upstairs dining room serves up panoramic ocean views, and the tiki bar that sits on the remains of Center Pier has a casual vibe perfect for relaxing with the family.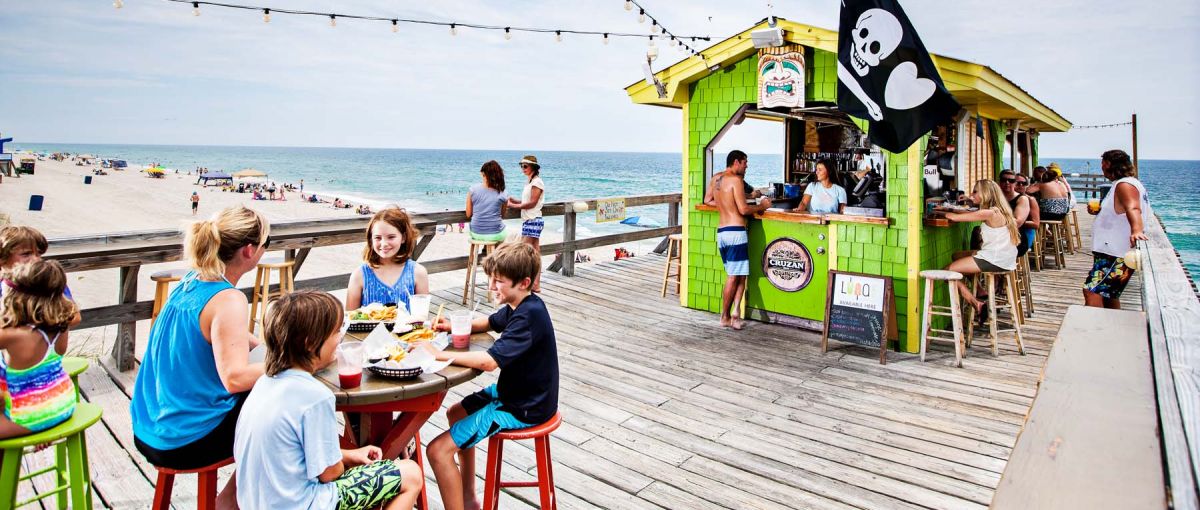 Day 3: Explore local parks
As the last day of your trip begins, choose breakfast carefully from Kate's Pancake House's many offerings, including dozens of French toast, waffle and pancake options. The service will get you on your way to the day's second stop, Carolina Beach State Park.
This 761-acre state park features plentiful fishing holes and 9 miles of hiking trails. Walk down the half-mile Flytrap Trail, rent a kayak or stand-up paddleboard from Paddle NC, or take a scenic tour on the same waters that pirates once sailed.
Seawitch Café & Tiki Bar is a great lunch spot. Order the firecracker shrimp, mahi tacos or a fish sandwich. After lunch, stop to savor Celtic Creamery's velvety ice cream, made from an Irish recipe known only by the owner. You'll need your whole family to tackle its Tummy Trembler: six scoops of ice cream over a banana surrounded by hot doughnuts, whipped cream, cookie pieces, marshmallows, chocolate shavings and chocolate sauce.
Spend the afternoon at Carolina Beach Lake Park, where the 11-acre freshwater lake offers four gazebos, a sheltered picnic area and playground equipment. Relax and cruise it by pedal boat, which you can rent from April through Labor Day. There's a playground and paved path for walking, running or riding bicycles, and special events include free family-friendly summer movies that start at dusk on Sundays.
For dinner, take your pick of hand-cut steaks, seafood, chops and more at Lake Park Steakhouse. Families can order even more surf and turf from the a la carte section of the menu, plus build-your-own salads can complete the meal.
If you want to walk off your last delicious meal, head to the 1.2-mile Island Greenway. It's 10 feet wide and paved, providing plenty of room for walkers and bicyclists without the need to worry about vehicular traffic. Start at Mike Chappell Park and reminisce about your perfect family vacation as it comes to an end in Carolina Beach.
This article was produced in partnership with Carolina Beach.
Updated May 12, 2021