8 Mountain Activities for Kids and Teens
Many of North Carolina's leading mountain destinations attract visitors of all ages. While those who've celebrated more birthdays than they care to admit enjoy the panoramic views, quaint towns and relaxed pace of life, the kids (or grandkids) in their group thrill in the region's adventures, from uncovering treasures to zipping through the sky.
When you're planning your next family trip, consider one of these fun mountain activities.
1

Search for Gems

Cherokee Ruby and Sapphire Mine in Franklin

See on map
You'll dig the Cowee Valley's beautiful scenery while driving to this mine, which is open March to December. And your kids will love getting wet and dirty while searching for naturally occurring rubies, sapphires and other precious stones. With each paid admission, you have use of a screen box and receive two buckets of native soil. It takes an hour or so to sift through each at the flume line, where staff help identify any questionable finds. Remember bug spray, sun screen (you can rent an umbrella for additional sun protection), lunch to enjoy at the picnic grounds and cash. The mine doesn't accept credit or debit cards.
Ideal for ages: 2 to 12
2

Ride the Rails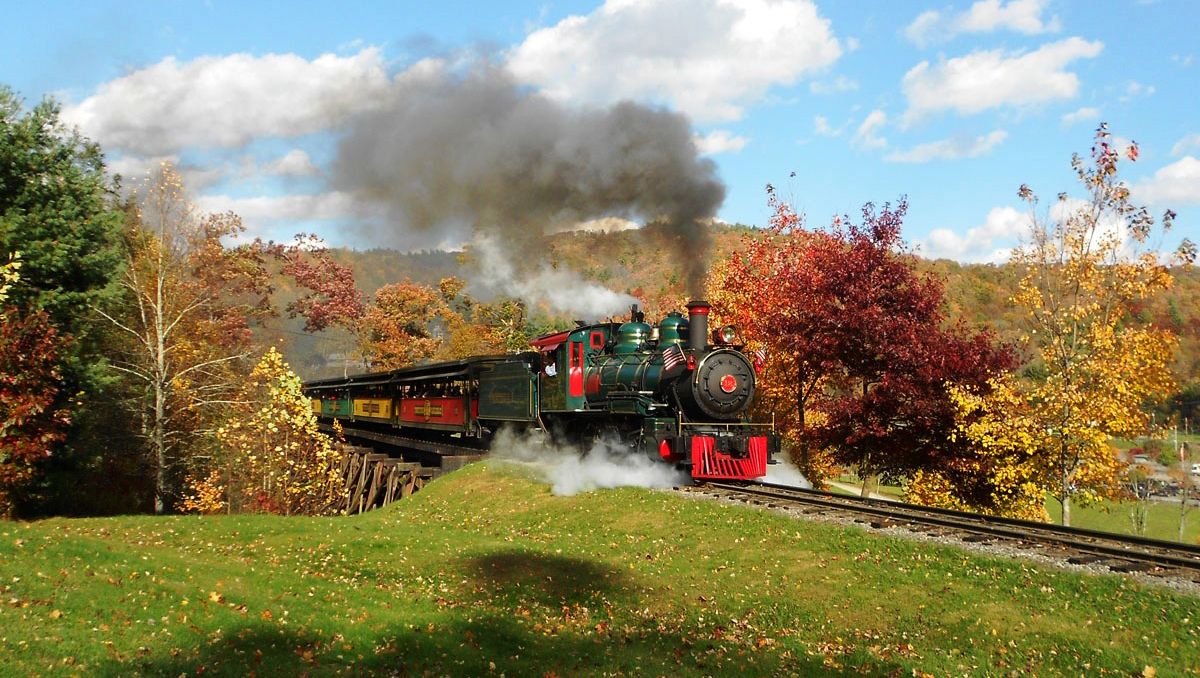 2

Ride the Rails

Tweetsie Railroad in Blowing Rock

See on map
Shrill whistles and clacking train wheels have been calling families here for more than six decades. Ride the 3-mile loop behind one of two coal-fired steam locomotives, which chug through daily Wild West-themed excursions, complete with cowboys, robbers and plenty of excitement. Or plan your visit to coincide with one of the many special events such as visits by Thomas the Tank Engine and seasonal activities at Christmas and Halloween. There's plenty to enjoy off the rails, including amusement rides, arcade games and refreshments. Take the chairlift to Miner's Mountain, where you can pan for gold, ride in a boat or relax on a shaded bench.
Ideal for ages: 2 to 12
3

Let Your Imagination Lead
3

Let Your Imagination Lead

The Children's Playhouse in Boone

See on map
It's the perfect place to brighten a dreary day. Let your children's imagination run wild, exploring hands-on activities such as a pretend grocery store, ball pit, puppet theater, dollhouse neighborhood and train table. There are arts and crafts to stimulate creativity and science exhibits that make learning fun. And when the weather breaks, head outside to the playground.
Ideal for ages: 2 to 12
4

Climb One of Our Best-Known Landmarks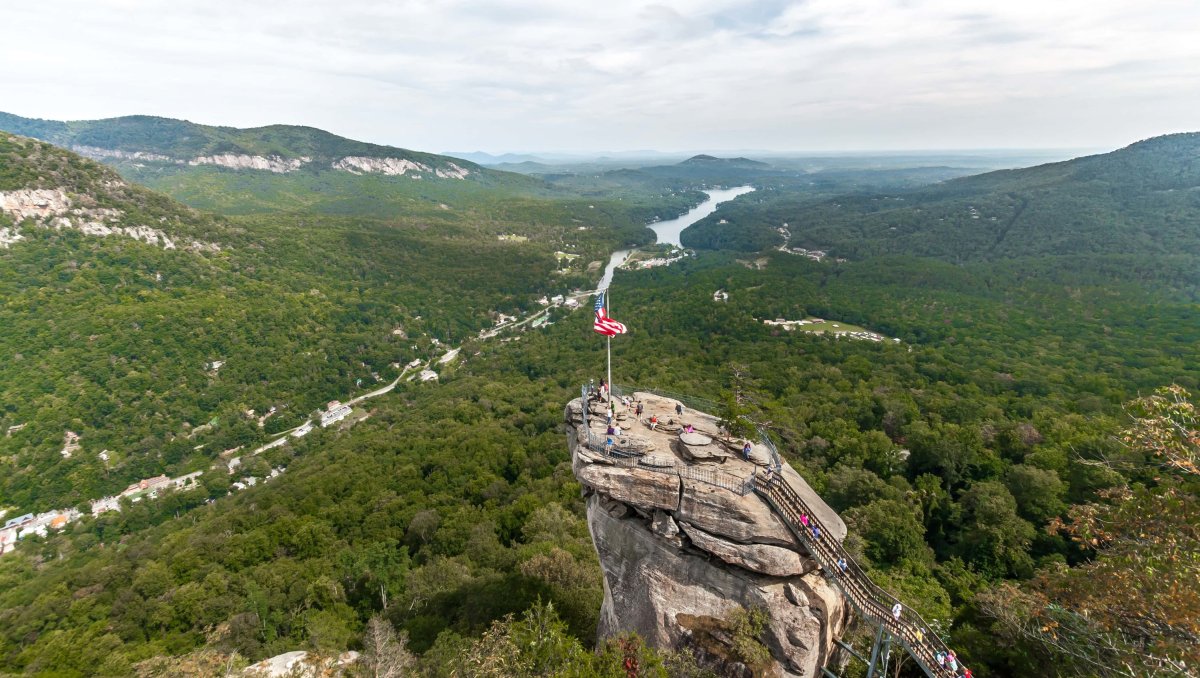 4

Climb One of Our Best-Known Landmarks

Chimney Rock at Chimney Rock State Park

See on map
Start on the 0.6-mile Great Woodland Adventure Trail, whose 12 interactive stations tell the stories of local animals, many of which you can meet at the Animal Discovery Den afterward. The 0.75-mile Hickory Nut Falls trail leads you to one of the East's tallest waterfalls. The Outcroppings Trail's 494 steps take you past the Grotto and Pulpit Rock and through the Subway, which always echoes with laughter. Save some time and energy to climb Chimney Rock, the 315-foot tall granite outcropping where views stretch 75 miles to Lake Lure and beyond. While hours and scenery change with the seasons, family dogs are always welcome. Just remember the leash.
Ideal for ages: 13 and up
5

Sample Mountain Life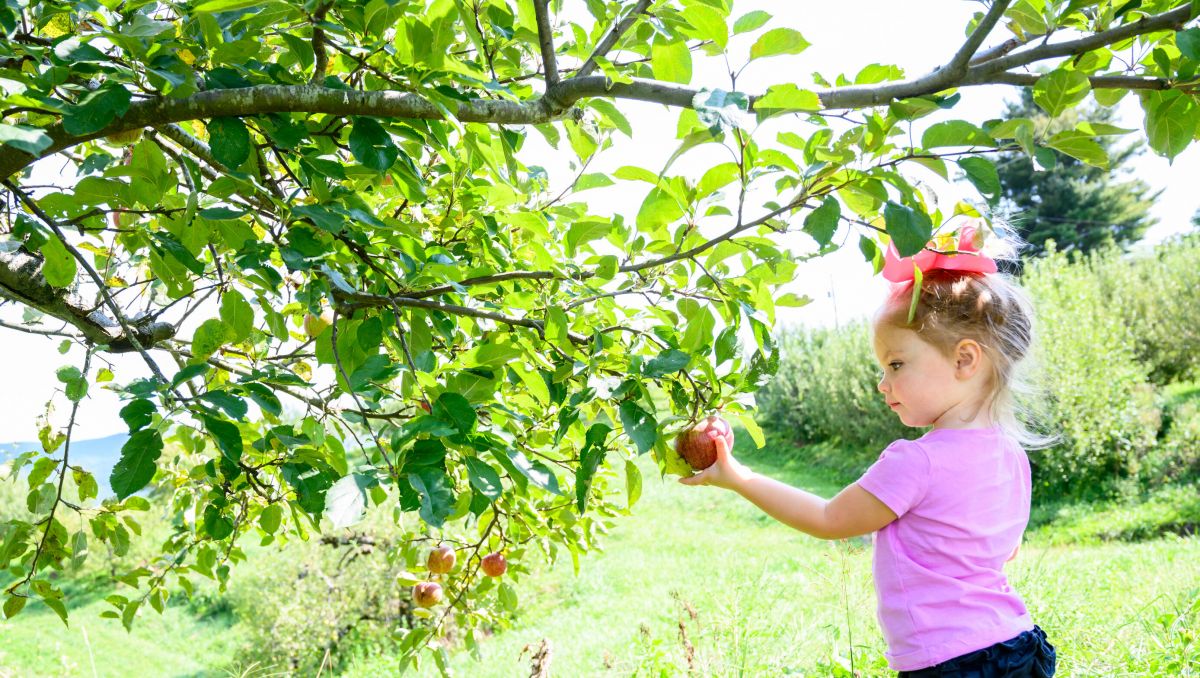 5

Sample Mountain Life

Orchard at Altapass in Spruce Pine

See on map
Located at Milepost 328.3, this is the perfect stop for little Blue Ridge Parkway travelers who need to stretch their legs. In the fall, enjoy fresh cider and sweet caramel apples while you pick fruit in the orchard. But fun doesn't depend on the calendar. Grab an activity book that walks you through four hiking trails anytime, and enjoy live traditional mountain music or a game of checkers inside the orchard's store. There you also can learn about the monarch butterflies raised onsite or purchase apples and canned goods, such as jam or pickles, to take home.
Ideal for ages: 2 to 12
6

Fly Through the Sky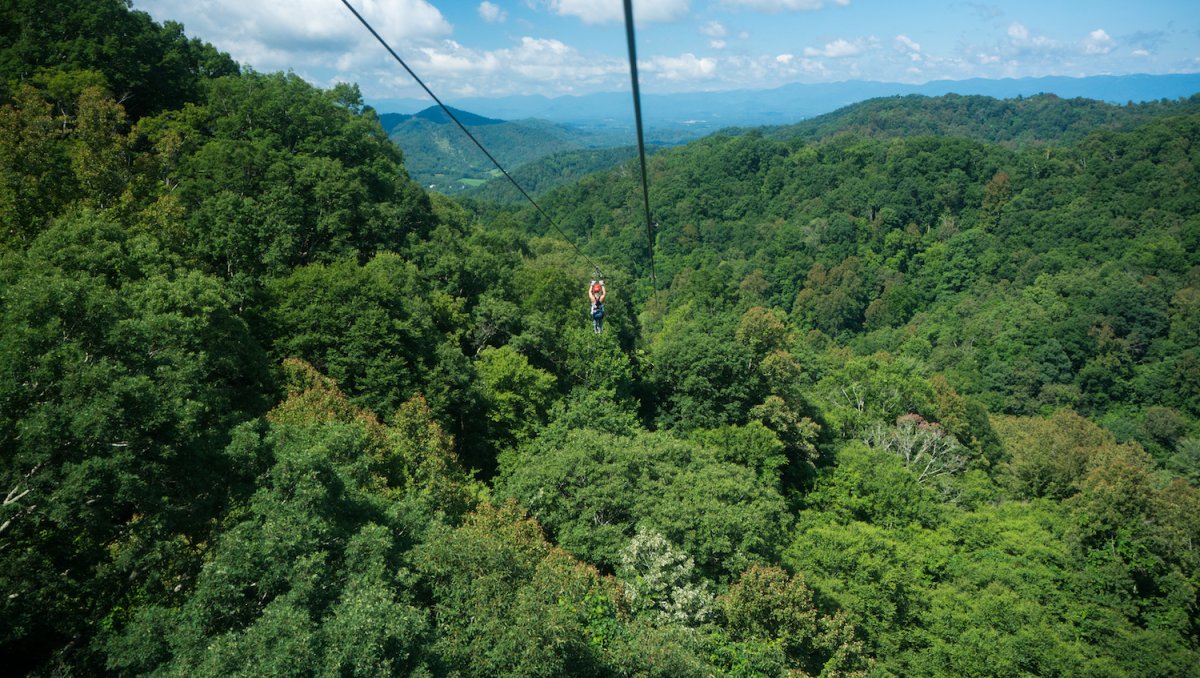 6

Fly Through the Sky

Navitat Canopy Adventures near Asheville

See on map
Choose from two tours, both about 2.5 hours long and led by friendly and experienced guides. The Treetop Tour includes zip lines up to 1,250 feet long and 200 feet high that are strung through the forest canopy, a bridge, spiral tree staircase and rappelling at the end. The Mountaintop Tour's side-by-side dual zip lines stretch up to three-quarters of a mile between mountaintops. Its views and 65 mph speeds will leave you breathless. While zip line experience isn't necessary, rider requirements for each differ; check the website for specifics. If you'd prefer to keep your feet on the ground while waiting for others, the brook-side picnic tables are perfect for soaking in the setting or reading a book.
Ideal for ages: 13 and up
7

Search for the Supernatural
7

Search for the Supernatural

Ghost Hunters of Asheville

See on map
Even skeptics will enjoy the stories on this downtown ghost tour, one of three these guides offer in western North Carolina. Learn about haunted buildings, unsolved murders and an apparition that wanders a park. You'll get the chance to prove their existence with provided ghost-hunting equipment: dousing rods, electronic voice phenomena recorders, electromagnetic field meters and thermometers. Wear comfortable walking shoes and bring a digital or film camera to capture orbs, mists and other ghostly shapes; interference from electrical fields diminishes the effectiveness of smartphone cameras.
Ideal for ages: 13 and up
8

Reach New Heights

Rock Dimensions Climbing Guides in Boone

See on map
Start on the 40-foot outdoor climbing wall, where patient and safety-conscious guides teach the basics. If you're ready for more, try the tower-to-rock course, which adds an afternoon climbing a natural rock site to a morning on the climbing wall. Full-day climbing and spelunking excursions are available too. If you desire a more controlled setting, try the balance beam, trolley slide, cargo net traverse and other obstacles on the Discovery Course, whose exit is a zip line. Regardless of where your adventure takes you, you'll discover more self-confidence.
Ideal for ages: 13 and up
Updated October 11, 2022