6 of the Most Talked About Restaurants in College Towns
Whether you're looking to relive your college co-ed days or scouting a potential university for your children, there's no excuse for not eating well on a visit to North Carolina's college towns. Gone are the days when the on-campus cafeteria was the only viable dining option; these six towns feature some of the most impressive restaurants in our state that are both celebrated by locals and have attracted the attention of regional and national media.
1

Merritt's Grill

UNC at Chapel Hill

See on map
Bacon is taken very seriously at Merritt's Grill. This beloved Chapel Hill institution has been offering local breakfast and lunch options for nearly 100 years, and the BLT is its signature item. Choose from four different sizes – baby, single, double or triple – served on your choice of artisan bread, and pick add-ons like pimento cheese and avocado to build the BLT of your dreams. If you're only in town for a UNC football or baseball game – great news! Merritt's has stands in both Kenan Stadium and Boshamer Stadium, so you can order up a famous sandwich or burger while cheering on the Tar Heels.
2

SALTBOX Seafood Joint

Duke & NC Central University (Durham)

See on map
Though SALTBOX has been serving fresh seafood in Durham for a decade, it made huge waves in an exciting way in 2022 when founder and owner chef Ricky Moore was awarded Best Chef: Southeast by the James Beard Foundation. Fashioned after oceanside seafood shacks, this joint's menu changes daily, and you'll see the options – like fried oysters, bay scallops, chowder and a wide range of fish – written by hand on a chalkboard. Pro tip: Order the hush-honeys as your side.
3

Poole's Diner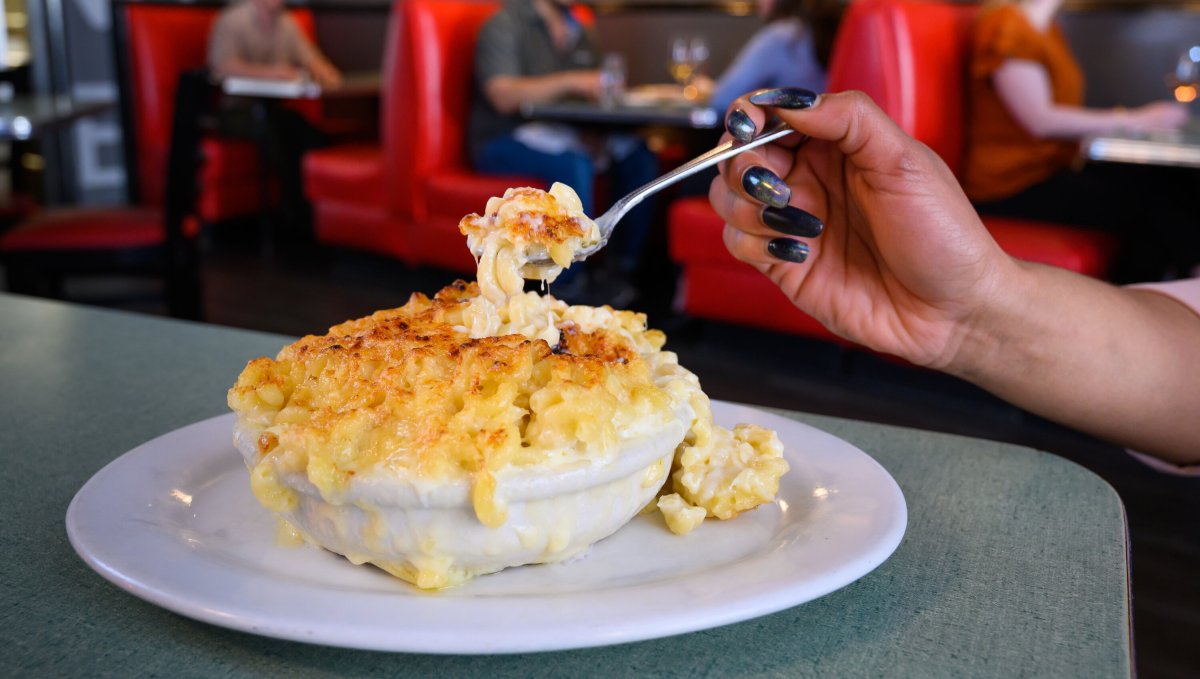 3

Poole's Diner

NC State University (Raleigh)

See on map
Find more James Beard Award-winning dishes in Raleigh, where Ashley Christensen's handful of restaurants are easy picks. And her first, Poole's Diner, might be the most revered. Open just for dinner, this modern diner serves comfort food like fresh pasta in a mushroom truffle sauce and fried crab doughnuts. But if you prioritize one dish, be sure it's the mac and cheese au gratin. Trust us. Pro tip: Park in the lot across McDowell Street and the host will validate your parking.
4

Crafted The Art of the Taco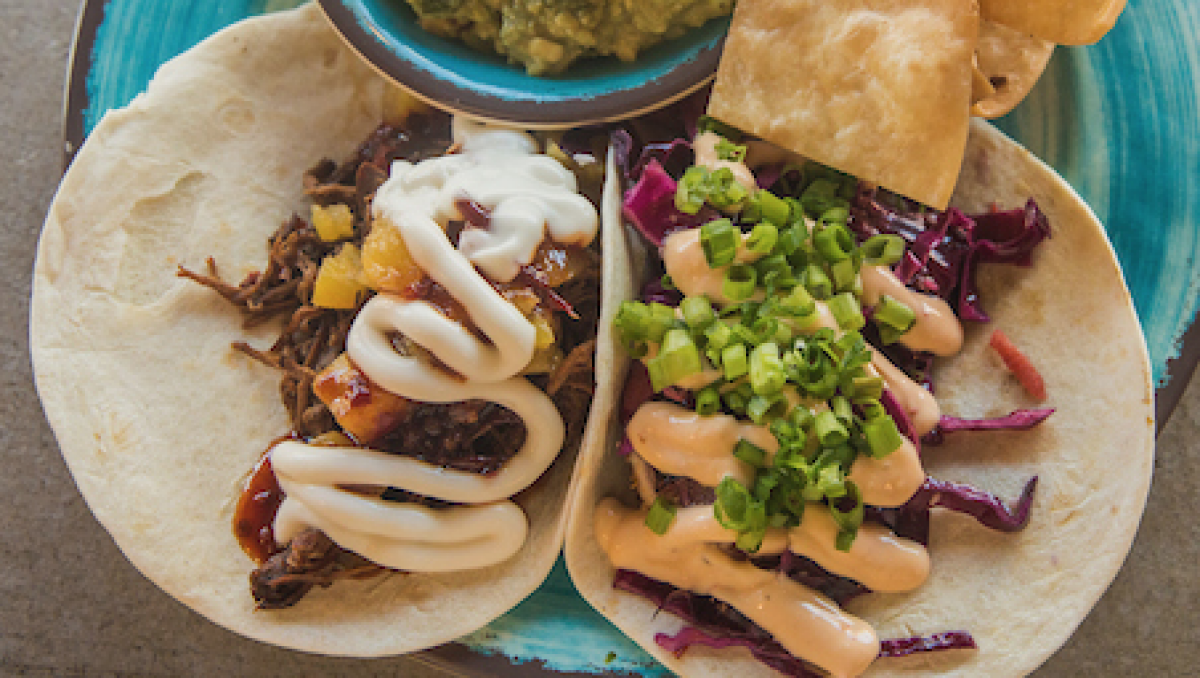 4

Crafted The Art of the Taco

UNC Greensboro & NC A&T

See on map
When Crafted The Art of the Taco arrived to downtown Greensboro in 2012, it was unlike any restaurant the city had ever seen and was quickly embraced. Expressly not a Mexican restaurant, Crafted serves up internationally influenced tacos with a southern spin. Start with a plate of Dirty South Nachos to share – sweet potato chips piled high with pulled pork, scallions and sweet chipotle aioli. Mix and match a plate of two original and inventive tacos, like the "Big Truck" made with pulled pork, mac 'n cheese, tobacco onions and bacon BBQ sauce, or the "Fixie" with beef brisket, grilled pineapple, spicy sweet chili sauce and coconut aioli.
5

Mozelle's

Wake Forest and Winston-Salem State University

See on map
Fresh Southern cooking stars at Mozelle's, where many ingredients are sourced from small, local businesses. Menu favorites include the tomato pie – a recipe from the owner's grandmother – and the fried chicken with peach chutney. Those with dietary restrictions will love it here; vegetarian and vegan options abound, and most of the dishes can be made gluten friendly. Sit on the patio year-round thanks to heaters and blankets.
6

F.A.R.M. Cafe

Appalachian State University (Boone)

See on map
Just a short walk from campus in downtown Boone, F.A.R.M. Cafe serves healthy, delicious, southern-inspired lunches to anyone and everyone, regardless of means. It's a nonprofit, pay-what-you-can community kitchen aiming to build a healthy and inclusive environment, and to fight hunger in northwest North Carolina. The staff is 90 percent volunteer, meaning anyone can work an hour in the cafe in exchange for a meal, and there is a "pay it forward" system where patrons can pay more than the suggested donation for their meal to cover the cost for someone who cannot pay at all. The locally sourced menu changes daily, but it serves up dishes such as chili with local beef and pork, roasted harvest veggies and bacon-wrapped artichoke herb chicken.
Updated July 20, 2021