6 of the Most Talked About Restaurants in College Towns
Whether you're looking to relive your college co-ed days or scouting a potential university for your children, there's no excuse for not eating well on a visit to North Carolina's college towns. Gone are the days when the on-campus cafeteria was the only viable dining option; these six towns feature some of the most impressive restaurants in our state that are both celebrated by locals and have attracted the attention of regional and national media.
1

Top of the Hill
1

Top of the Hill

UNC at Chapel Hill

See on map
Ask anyone for the most iconic restaurant in Chapel Hill, and the answer will most likely be Top of the Hill. A bona fide dining destination, TOPO – as locals and students call it – has prime real estate on the third floor overlooking the corner of East Franklin and North Columbia streets, and for that reason alone is the place to be during any football or basketball game. If you don't make it on a game night to watch the crowds congregate on Franklin, you can still enjoy southern fare like buttermilk fried chicken or wild mushroom grit cakes, and wash it all down with a beer brewed at the onsite brewery. Our vote is for the Old Well White, a refreshing Belgian-style beer.
2

Pizzeria Toro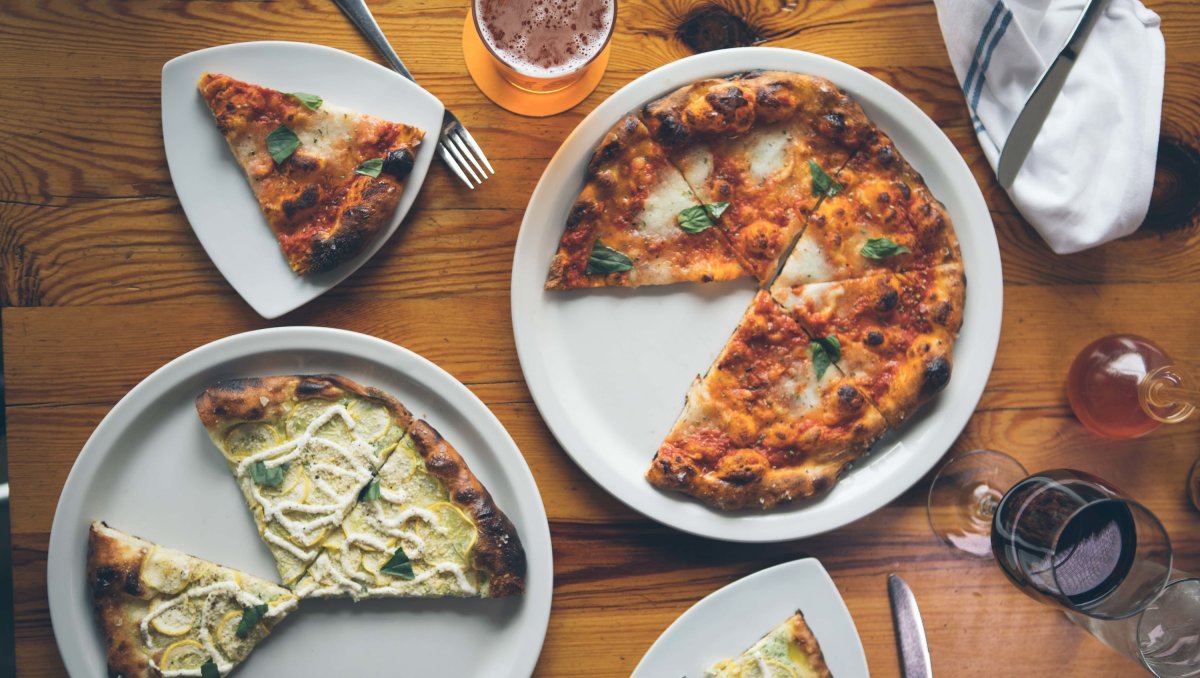 2

Pizzeria Toro

Duke & NC Central University (Durham)

See on map
College and pizza are synonymous, but the pizzas at Pizzeria Toro in downtown Durham are not your average pies. The nationally recognized, cozy parlor serves wood-fired, thin-crust white and red pies with unconventional toppings such as spicy lamb meatballs, fried eggplant and delicata squash. Don't miss out on the seasonal antipasti like burrata with caponata and pine nuts, squash blossoms with mascarpone and tomatoes, or prosciutto di parma. End the meal with a housemade cannoli or a caravella limoncello digestivo.
3

Crafted The Art of the Taco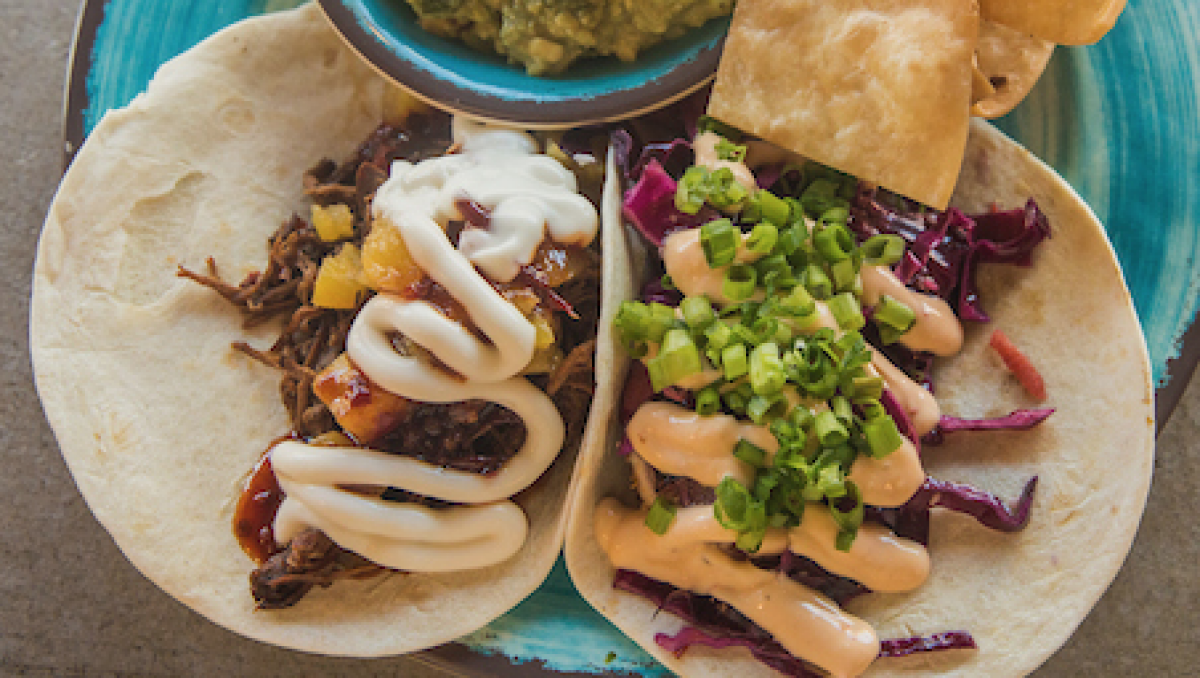 3

Crafted The Art of the Taco

UNC Greensboro & NC A&T

See on map
When Crafted The Art of the Taco arrived to downtown Greensboro in 2012, it was unlike any restaurant the city had ever seen and was quickly embraced. Expressly not a Mexican restaurant, Crafted serves up internationally influenced tacos with a southern spin. Start with a plate of Dirty South Nachos to share – sweet potato chips piled high with pulled pork, scallions and sweet chipotle aioli. Mix and match a plate of two original and inventive tacos, like the "Big Truck" made with pulled pork, mac 'n cheese, tobacco onions and bacon BBQ sauce, or the "Fixie" with beef brisket, grilled pineapple, spicy sweet chili sauce and coconut aioli.
4

Bida Manda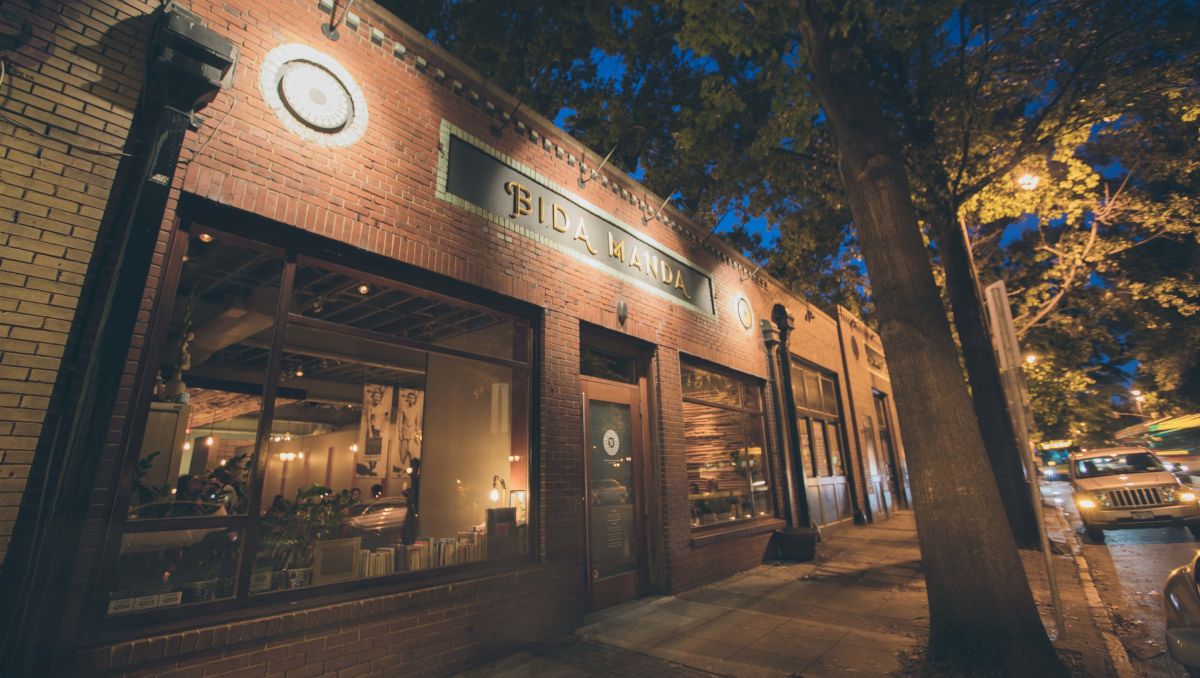 4

Bida Manda

NC State University (Raleigh)

See on map
Named by Business Insider as the best restaurant in North Carolina in 2016, Bida Manda is certainly one of the most unique restaurants in our state, serving traditional Laotian dishes in a warm and familial setting. The space is crafted with wood salvaged from old barns and church walls, and it's accented with bundles of hand-tied sticks from western North Carolina and images and relics from Laos. The brother and sister team, Vansana and Vanvisa Nolintha, have prepared a menu of Laotian specialties they grew up eating, such as green papaya salad with grilled lemongrass chicken and caramelized ginger pork ribs with jasmine rice.
5

Slappy's Chicken

Wake Forest and Winston-Salem State University

See on map
When it opened, Slappy's Chicken made quite the impact immediately, with some calling it the best fried chicken in town. The menu is straightforward and unfussy: hot chicken (fried chicken coated in a spicy and sweet homemade hot sauce) served by the quarter or half, with a choice of two sides and a roll. For your side, the Cheez-It Mac and Cheese is a local favorite with a distinctive crunch thanks to crushed Cheez-It crackers, or try the creamy coleslaw for a cooling effect to balance the spice.
6

F.A.R.M. Cafe

Appalachian State University (Boone)

See on map
Just a short walk from campus in downtown Boone, F.A.R.M. Cafe serves healthy, delicious, southern-inspired lunches to anyone and everyone, regardless of means. It's a nonprofit, pay-what-you-can community kitchen aiming to build a healthy and inclusive environment, and to fight hunger in northwest North Carolina. The staff is 90 percent volunteer, meaning anyone can work an hour in the cafe in exchange for a meal, and there is a "pay it forward" system where patrons can pay more than the suggested donation for their meal to cover the cost for someone who cannot pay at all. The locally sourced menu changes daily, but it serves up dishes such as chili with local beef and pork, roasted harvest veggies and bacon-wrapped artichoke herb chicken.
Updated July 20, 2021