See Sites from Critically Acclaimed Movies Filmed in North Carolina
North Carolina has a long-distinguished film history, and it only continues to grow each year. And with hundreds upon hundreds of productions having been shot here since 1980, it makes sense that a number of them ended up winning – or were nominated for – Oscars, as well.
From acclaimed movies filmed in the mountains to one of the most highly regarded baseball movies of our time to dramas filmed on the coast – these movies are all award-worthy in our eyes.
Blue Velvet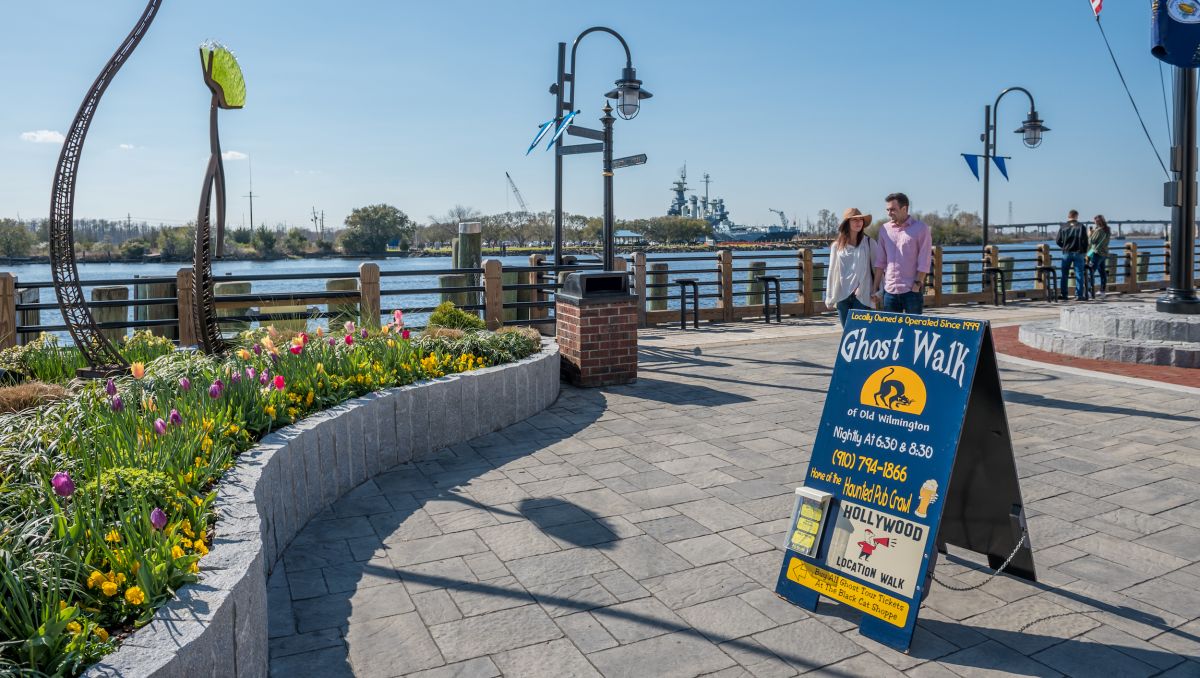 Blue Velvet
An abundance of locations in Wilmington – including the police station, Sandy's high school, Arlene's Diner (now Savorez, which serves Latin American-inspired dishes), and Market and Front streets – can be seen in this 1986 mystery. Explore several with a self-guided tour, where in addition to spots from Blue Velvet, you'll see shooting locations from Iron Man 3, Nicholas Sparks films, One Tree Hill, and many more productions that have given Wilmington the nickname of "Wilmywood" and "Hollywood East" through the years.
Academy Awards
: Nominated for Best Director (David Lynch)
Bull Durham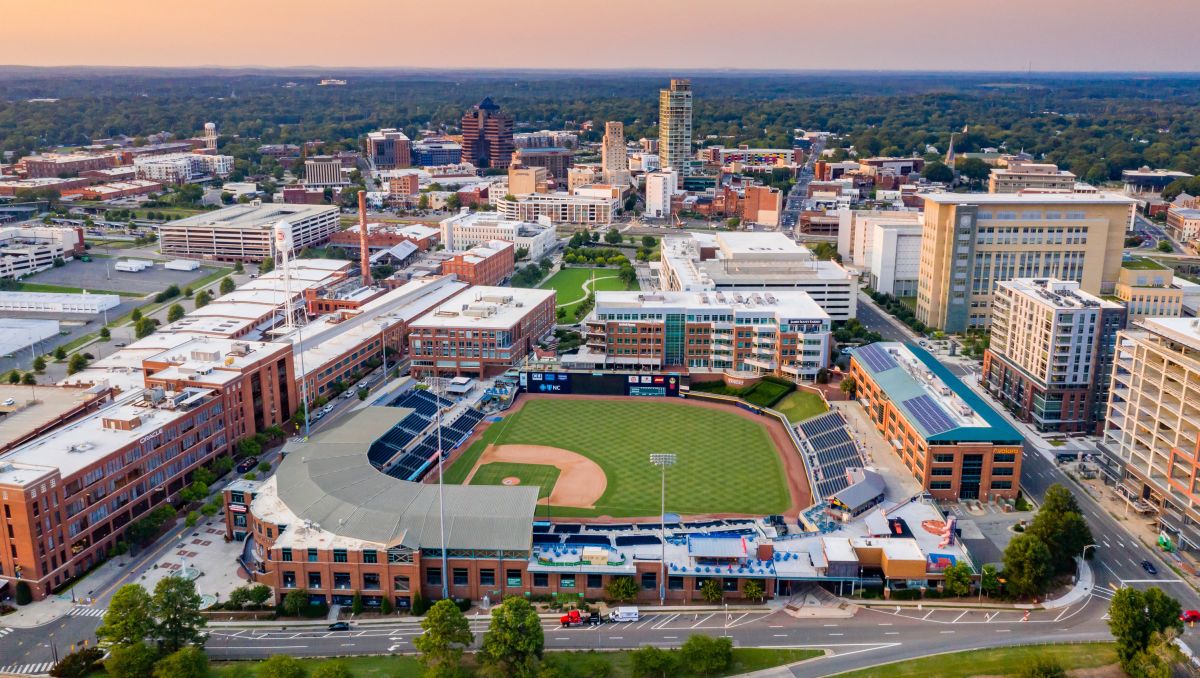 Bull Durham
Scenes from the 1988 romantic comedy Bull Durham, which features Crash Davis (Kevin Costner) as a member of the minor league Durham Bulls baseball team, were shot at Historic Durham Athletic Park and at spots around the city. Although the Bulls now play a mile down the road at Durham Bulls Athletic Park, visitors can still swing by the 1926 ballpark's famous ticket office: a rust-color tower with a conical roof.
Academy Awards
: Nominated for Best Screenplay
Crimes of the Heart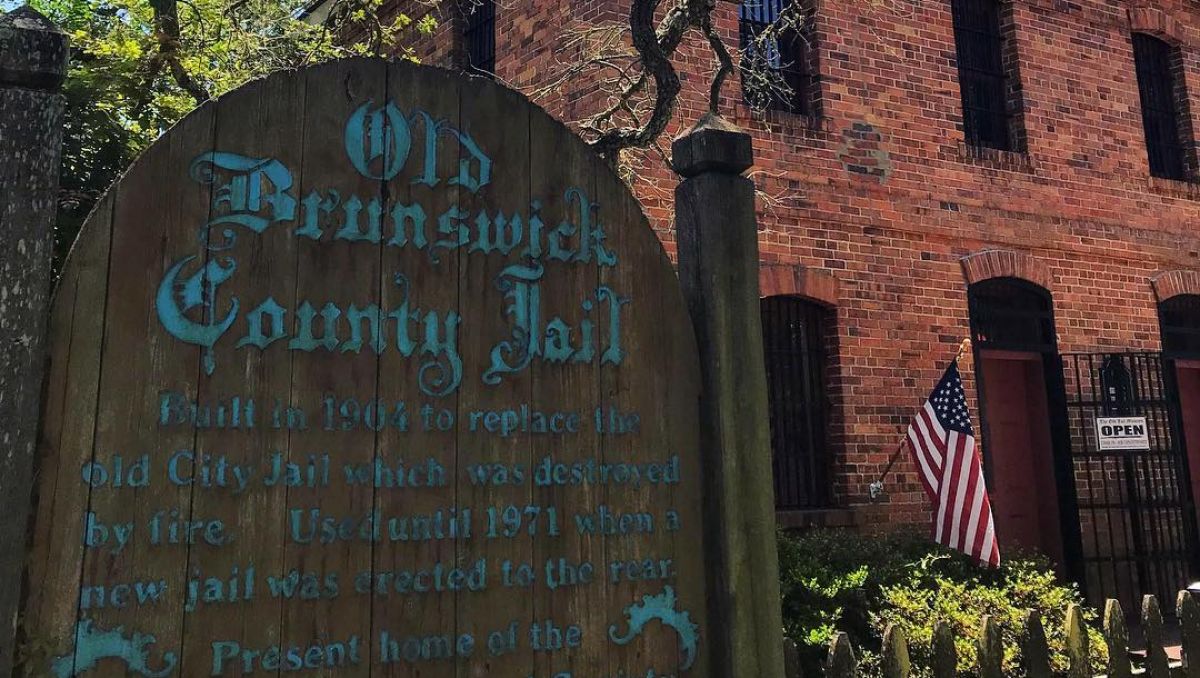 Crimes of the Heart
Though the story is set in Mississippi, Crimes of the Heart was filmed mostly around Southport (where I Know What You Did Last Summer and Dawson's Creek also filmed), popular for filmmakers because of its combination of beauty and charm. Locations include Harper House, the Old Brunswick County Jail, Amuzu Theater and more. See several of these sites, plus locations from other films and TV shows filmed here, on a 45-minute Southport Fun Tour (reservations recommended).
Academy Awards
: Nominated for Best Actress (Sissy Spacek), Best Supporting Actress (Tess Harper) and Best Screenplay Adaptation
Dirty Dancing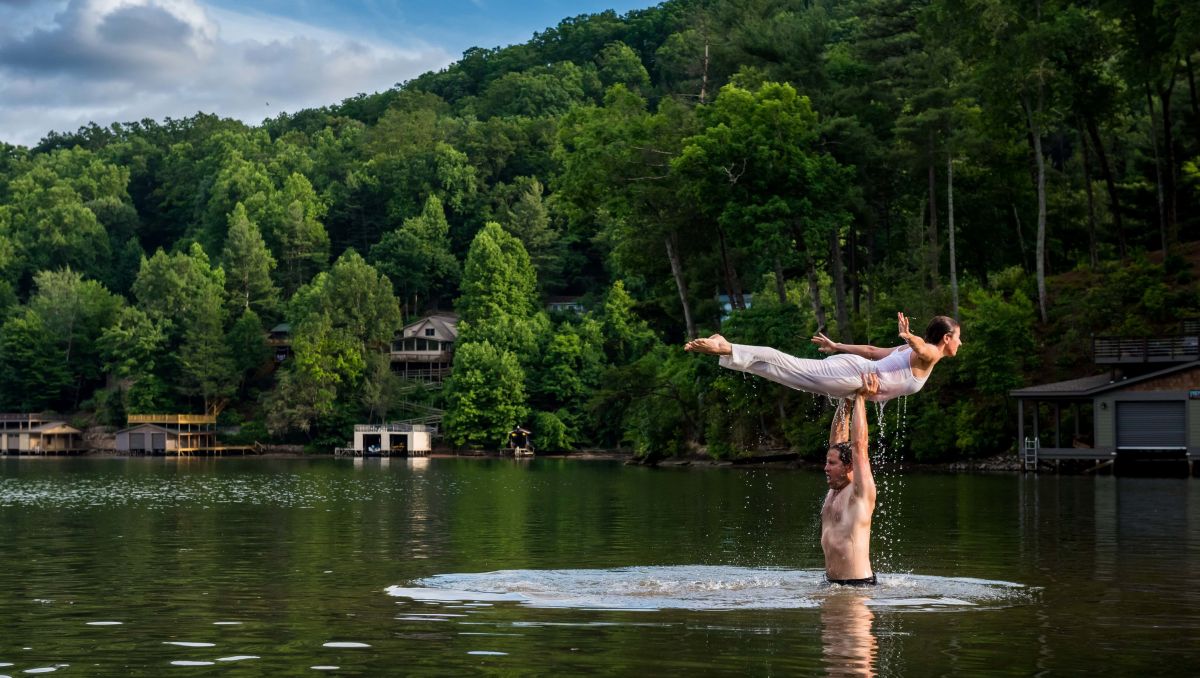 Dirty Dancing
Lovers of Dirty Dancing have the time of their lives re-enacting the iconic lake lift scene from the 1987 classic, which was largely shot in Lake Lure among the Blue Ridge Foothills. Each September, celebrate the film at the Dirty Dancing Festival, which draws fans for an annual Lake Lift Competition, a lakeside screening of the film and overnights in Dirty Dancing-themed cabins at The 1927 Lake Lure Inn and Spa.
Academy Awards
: Won Best Original Song
The Eyes of Tammy Faye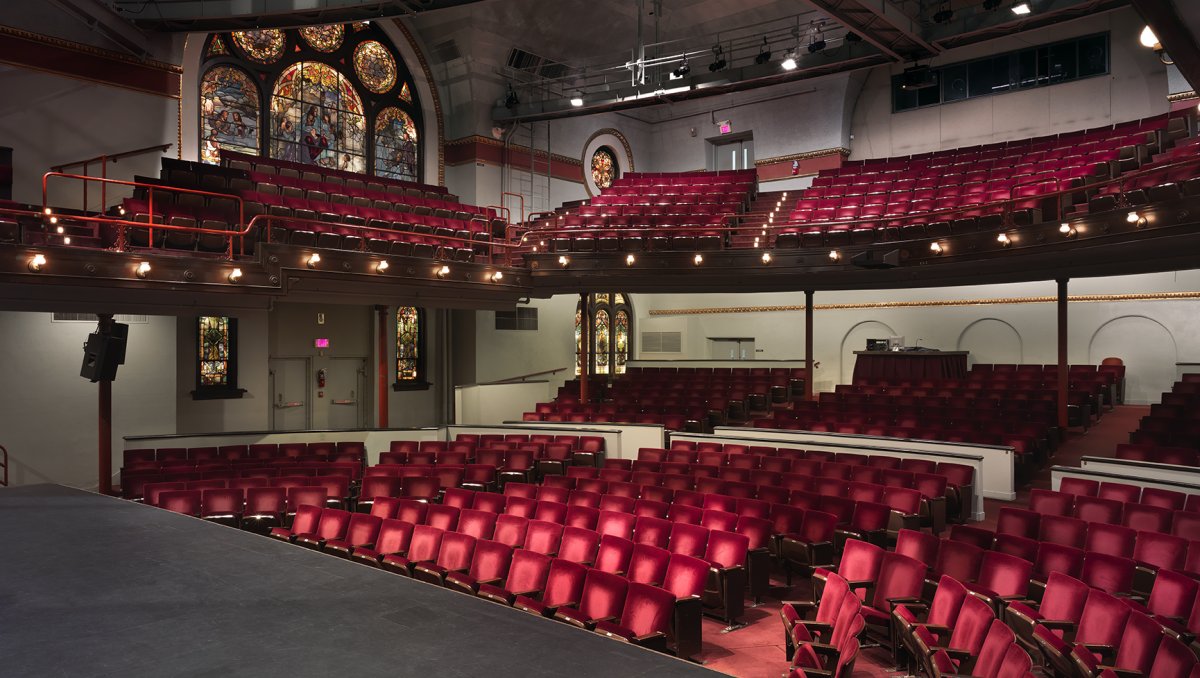 The Eyes of Tammy Faye
Jessica Chastain and Andrew Garfield star as Tammy Faye and Jim Bakker in this biopic showing the rise and fall of the notorious televangelists. Two Charlotte-area HBCUs – Johnson C. Smith and Barber-Scotia College – stepped in to represent North Central Bible College, where Tammy Faye and Jim met in 1960. Historic McGlohon Theater in Uptown even portrayed the interior of a different university from the couple's past (please note: McGlohon Theater is currently closed to the public).
Academy Awards
: Won Best Actress (Jessica Chastain), won Best Makeup and Hairstyling
Forrest Gump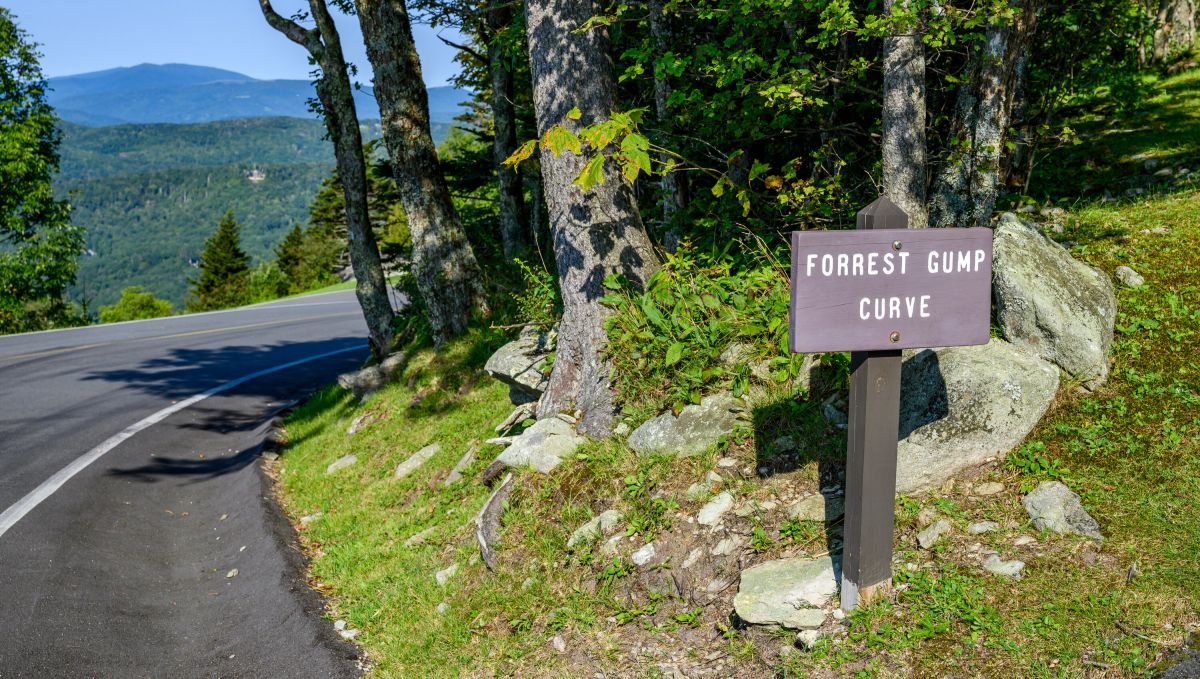 Forrest Gump
Home to the Mile High Swinging Bridge, hiking trails, wildlife habitats, a nature museum and stunning views, Grandfather Mountain in Linville also boasts the "Forrest Gump Curve" – a section of road where Tom Hanks' famous character actually ran during his cross-country trip in the popular film. Get your camera ready – you'll pass it as you leave the wildlife habitats and head up to the bridge.
Academy Awards
: Won six Oscars, including Best Actor (Tom Hanks) and Best Picture, and nominated for seven more
The Fugitive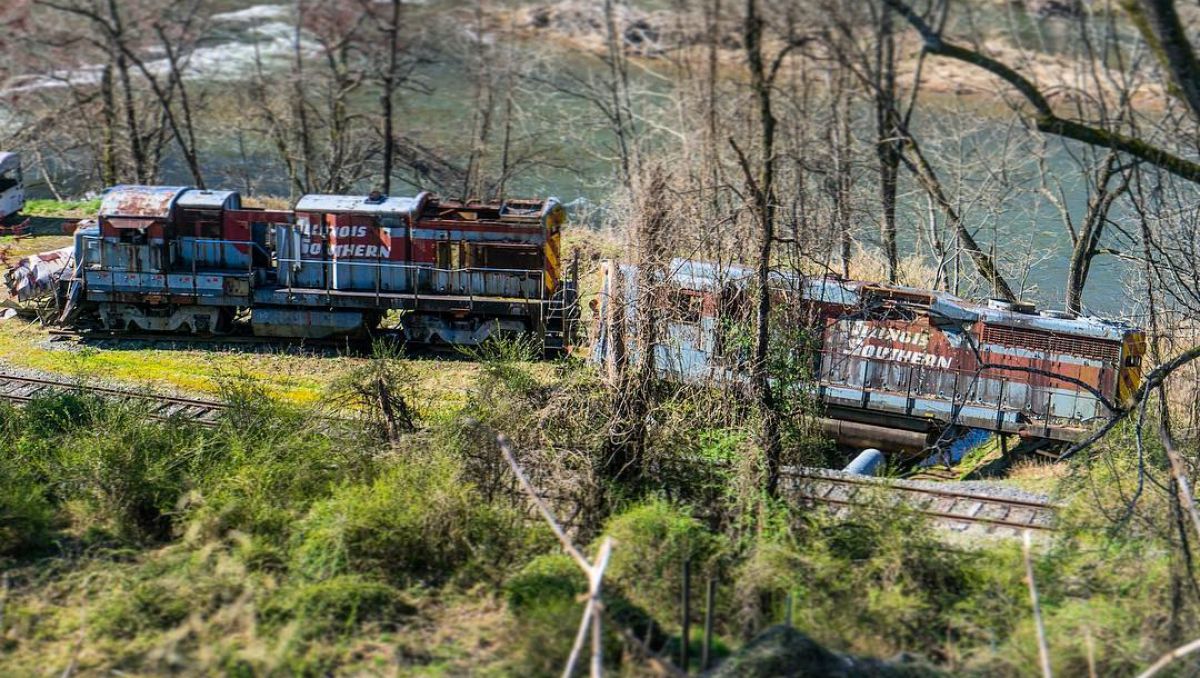 The Fugitive
A couple of the most dramatic scenes from the 1993 action thriller were filmed southwest of Asheville near North Carolina's Great Smoky Mountains. In Robbinsville, you get a view of the Cheoah Dam from which Harrison Ford's character leaped in The Fugitive. About an hour east is the site of the train wreck during Ford's character's prison transport. It was filmed on a stretch of the Great Smoky Mountains Railroad, and the best way to see the carnage is by parking on Haywood Road near Jackson County Green Energy Park and looking down the slope.
Academy Awards
: Won Best Supporting Actor (Tommy Lee Jones), nominated for six others, including Best Picture
The Green Mile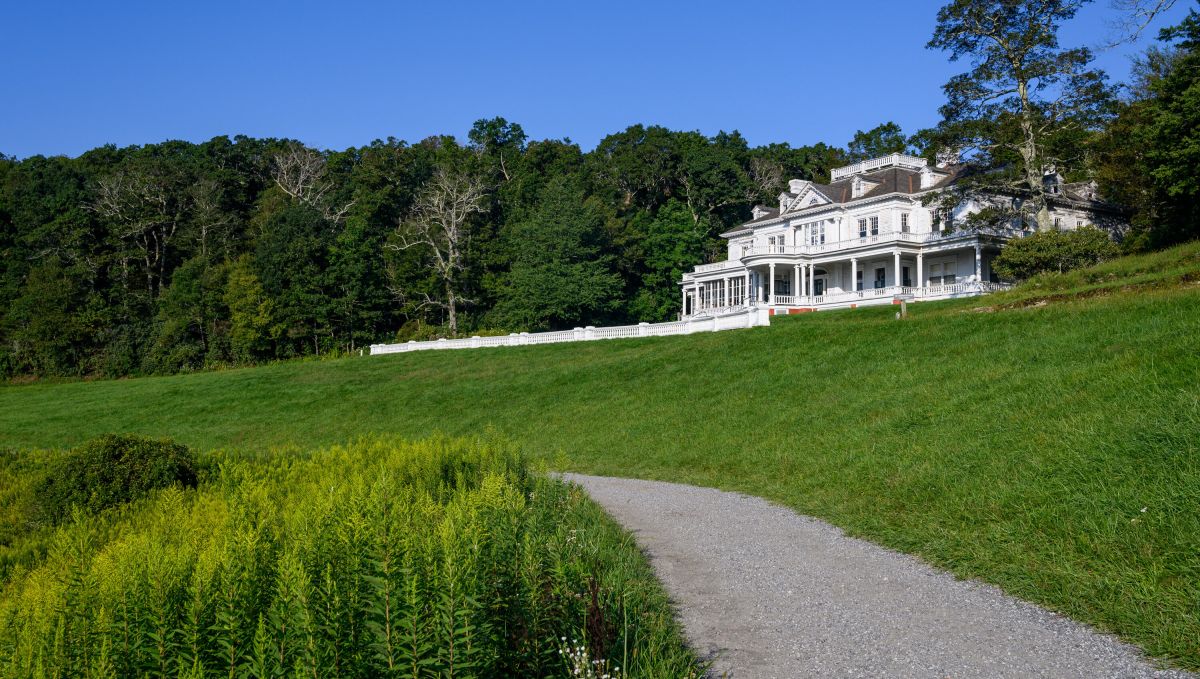 The Green Mile
In this 1999 drama, the gorgeous Flat Top Manor in Moses H. Cone Memorial Park in Blowing Rock serves as the nursing home where 108-year-old Paul Edgecomb tells the story of his time as a death row corrections officer with inmate John Coffey years before. Hop off the Blue Ridge Parkway at Milepost 294 and explore the 3,600-acre grounds, where Southern Highland Craft Guild operates out of the main floor of the manor from April through November.
Academy Awards
: Nominated for four Oscars, including Best Picture
The Hunt for Red October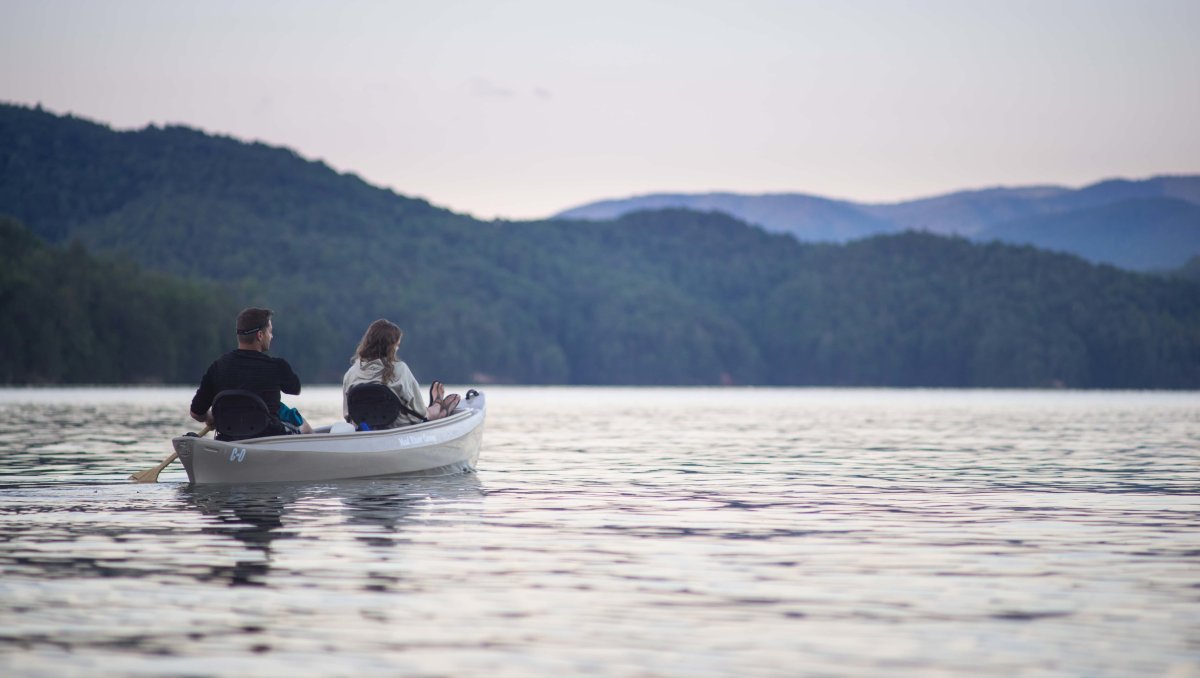 The Hunt for Red October
Based off the Tom Clancy novel of the same name, the 1990 spy thriller The Hunt for Red October filmed its final scene on what was supposed to be Penobscot River in Maine. But Marko Ramius (Sean Connery) and Jack Ryan's (Alec Baldwin) conversation actually took place on Lake James in western North Carolina. Today, you can boat, kayak, swim and fish in the beautiful 6,812-acre lake, or mountain bike on Lake James State Park's 25 miles of trails.
Academy Awards
: Won Best Sound Editing, nominated for Best Sound and Best Film Editing
Junebug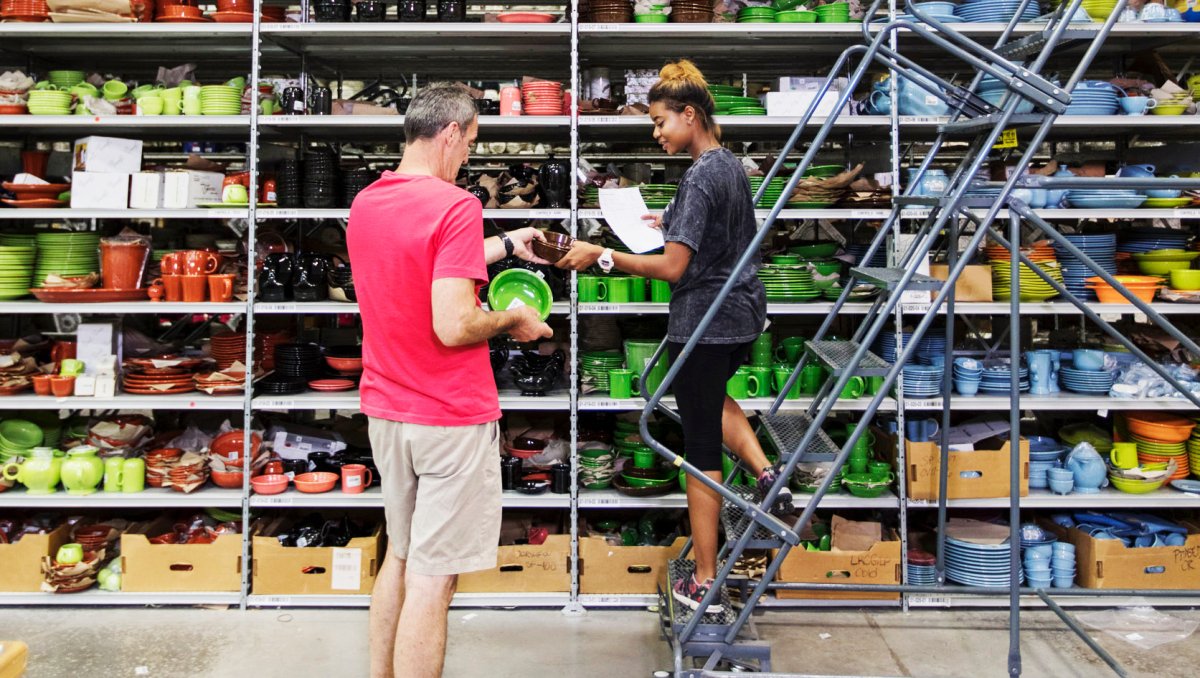 Junebug
In this 2005 dramedy, art dealer Madeleine (Embeth Davidtz) travels to North Carolina to both pursue an artist and meet her husband's family, who have an interesting dynamic. Visit the world's largest china shop in Greensboro when you stop by Replacements, Ltd., and you'll see where Madeleine's brother-in-law Johnny (Ben McKenzie) packs dishes. Drive about 40 minutes west to Winston-Salem, where Wake Forest Baptist Medical Center and New Hope United Methodist Church were both used for scenes on the big screen. Plus, a half hour northwest, Pilot Mountain and its recognizable knob will make its appearance.
Academy Awards
: Nominated for Best Supporting Actress (Amy Adams)
The Last of the Mohicans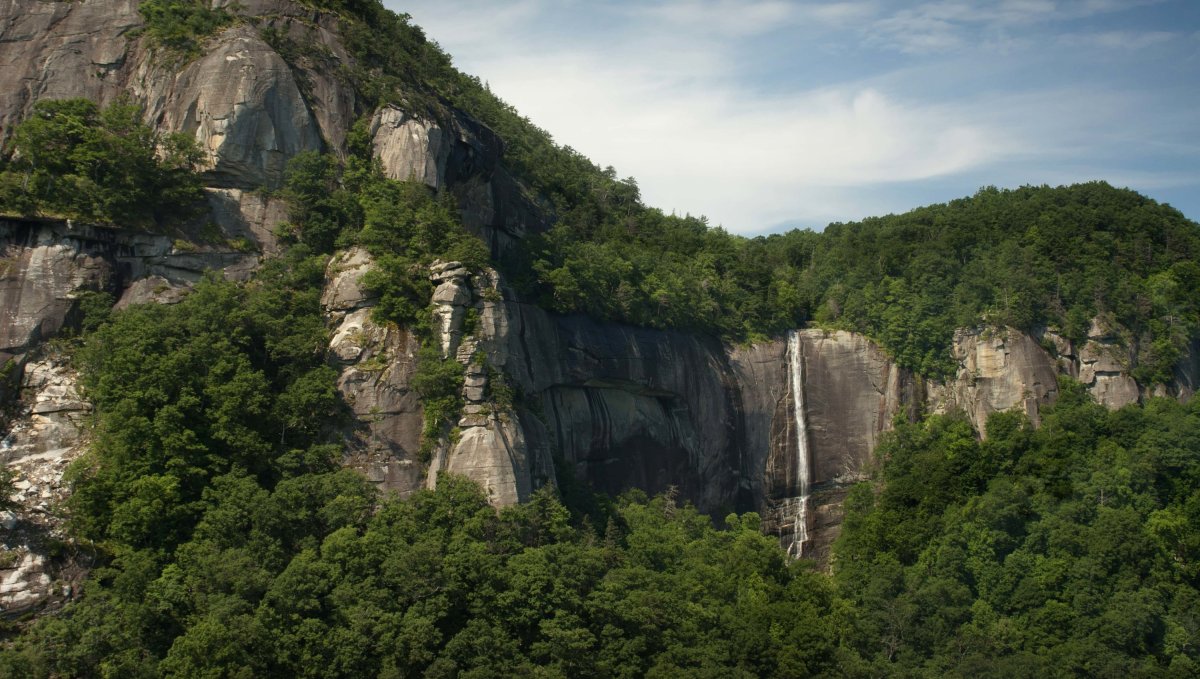 The Last of the Mohicans
Some of the most intense scenes of the 1992 adventure The Last of the Mohicans were shot on and around Chimney Rock, a 315-foot-long jutting rock formation, about 40 minutes east of Asheville. Hike to panoramic views of forests before trekking the Hickory Nut Falls Trail to the 404-foot falls (one of the tallest in the East). For a less demanding hike, follow the Great Woodland Adventure Trail, which winds past 12 Discovery Stations.
Academy Awards
: Won Best Sound
Nell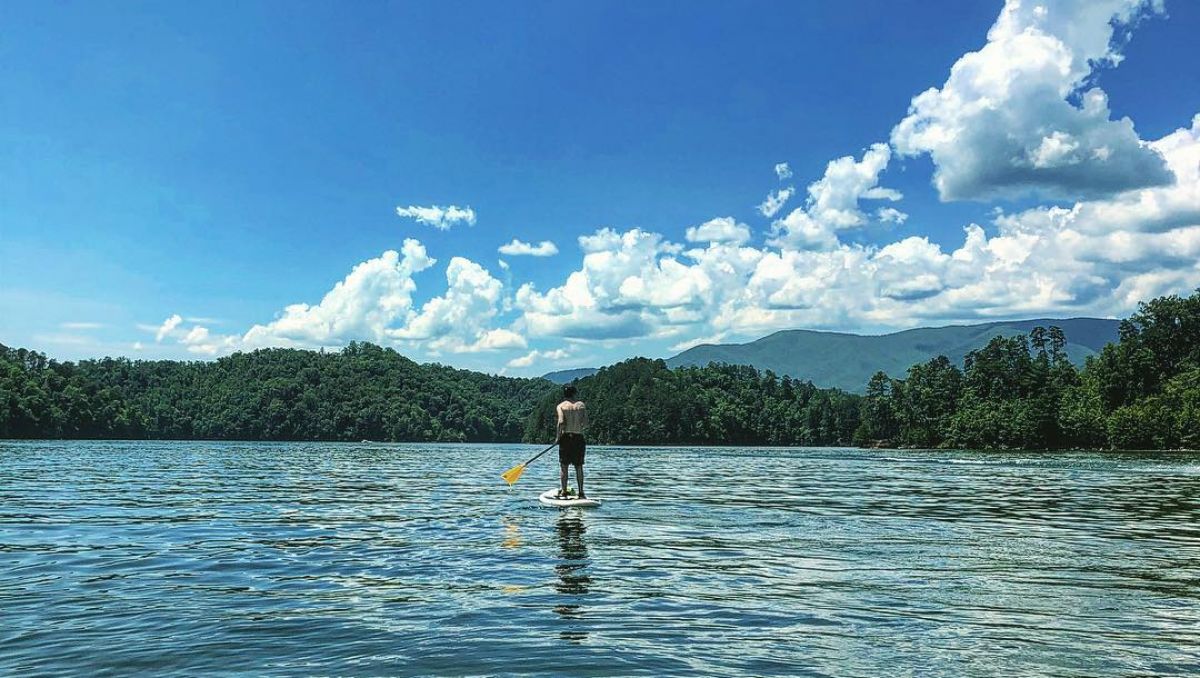 Nell
Fontana Lake and its surrounding unspoiled land were the perfect locations to tell the story of Nell (Jodie Foster), a feral child discovered to be living in the North Carolina mountains. Though Nell's cabin no longer stands, you can still fish, boat and standup paddleboard on the 11,700-acre lake today. Or get your blood pumping and hike part of the Appalachian Trail, which passes over Fontana Dam. Robbinsville, located about 20 minutes south of Fontana Lake, also makes an important appearance when Dr. Jerry Lovell (Liam Neeson) and Dr. Paula Olsen (Natasha Richardson) bring Nell into town to offer her a first real taste of civilization.
Academy Awards
: Nominated for Best Actress (Jodie Foster)
Three Billboards Outside Ebbing, Missouri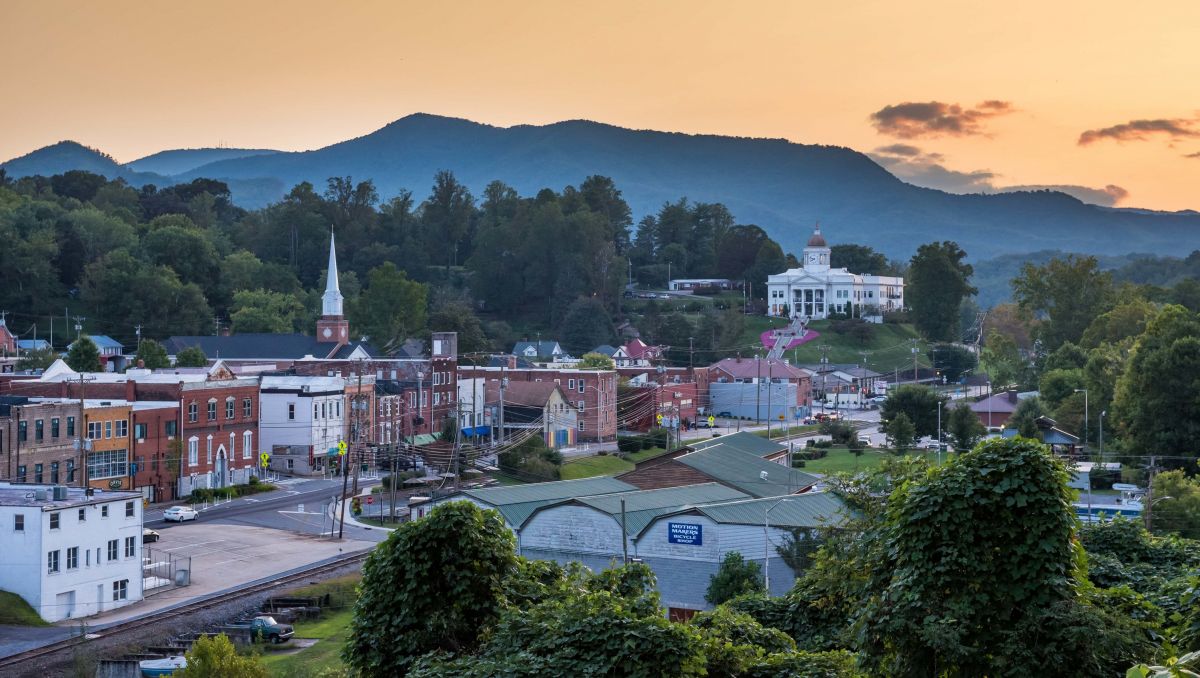 Three Billboards Outside Ebbing, Missouri
Several western NC cities serve as the setting for the fictional town of Ebbing as Mildred Hayes (Frances McDormand) battles with her community to dig deeper into her daughter's violent death. Sites from the film – including the Ebbing Police Department and Red Welby's advertising company – are interspersed in Sylva. The "magical" deer (her name is Becca) that appears to Mildred lives at the WNC Nature Center in Asheville. And though the billboards no longer line North Fork Left Fork Road in Black Mountain, the scenic road is still worth the drive.
Academy Awards
: Won Best Actress (Frances McDormand), won Best Supporting Actor (Sam Rockwell), nominated for five others including Best Picture
For a full listing of films shot in our state since 1950, visit filmnc.com.
Updated March 10, 2023