8 Outdoor Fall Adventures in North Carolina
Fall was meant to be spent outdoors in North Carolina. The temperatures drop, the humidity breaks, and there's nothing but fresh air and fun to be had from the mountains to the coast. As the days get shorter, try your best to spend every single moment of sunlight enjoying our natural surroundings, particularly among the stunning fall foliage. Here are eight places to have an outdoor fall adventure.
1

Paddling the Great Dismal Swamp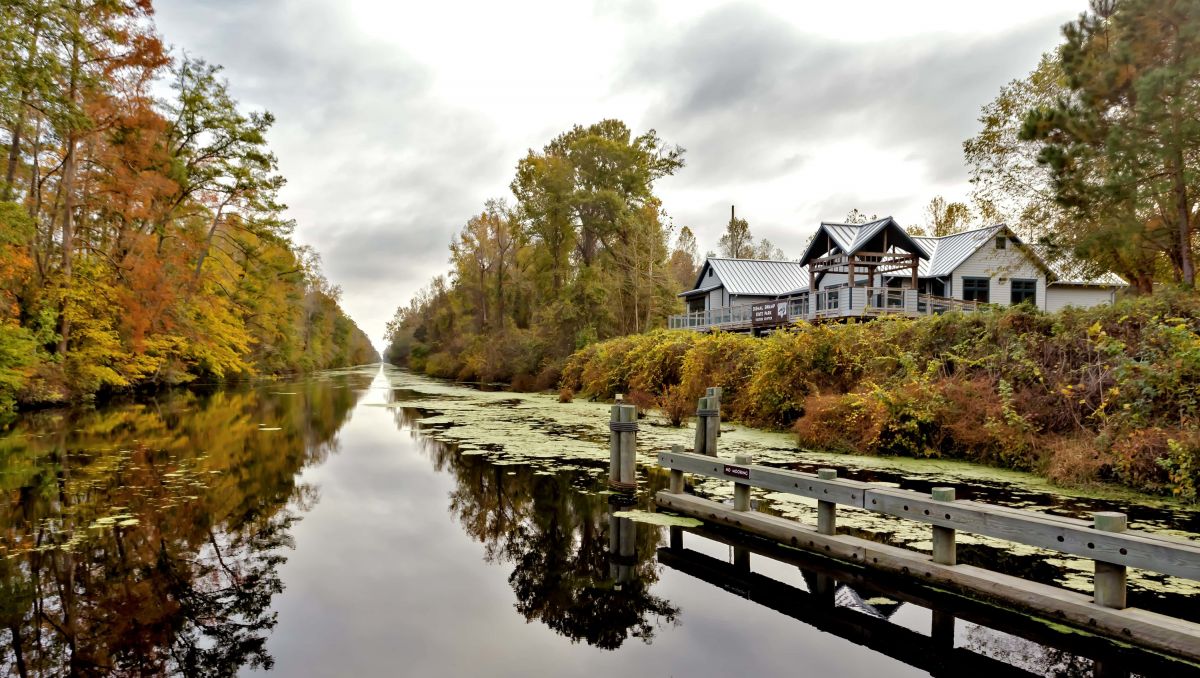 1

Paddling the Great Dismal Swamp

South Mills

See on map
Spending a brisk fall day on the water couldn't be easier at Dismal Swamp State Park, a wetland forest on our northern border. Visitors can glide along the calm waters with their own equipment or rent kayaks and canoes from the visitors center. Not into paddling alone? Ranger-led group events take place throughout the fall. Just note, most Ranger-led events are free, but some do require pre-registration.
2

Playing Golf at Pinehurst Resort
2

Playing Golf at Pinehurst Resort

Pinehurst

See on map
As one of the most storied golf resorts on the entire East Coast, a fall visit to play one of the nine courses at Pinehurst Resort is a must for any golf lover. Since 1898, Pinehurst has hosted more championships than any other club in the country – but you don't have to be a professional to enjoy the links. To brush up on your skills, enroll at the Pinehurst Golf Academy for direction from renowned instructors, then showcase what you've learned on the No. 4 course, redesigned by Gil Hanse in 2018.
3

Fly Fishing at Chetola Resort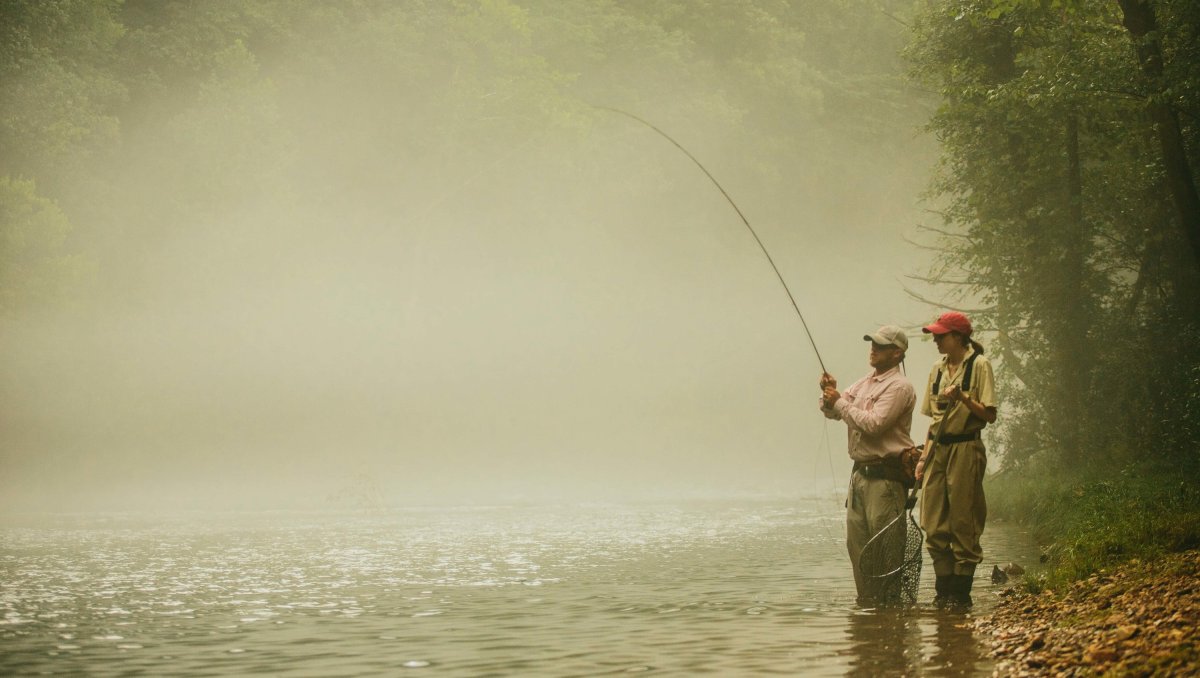 3

Fly Fishing at Chetola Resort

Blowing Rock

See on map
Tucked away in the Blue Ridge Mountains, Chetola Resort is filled with outdoor sporting activities ranging from lawn games to kayaking, but at the top of that list is fly fishing. Deemed an Orvis-endorsed fly fishing lodge, Chetola Resort ensures that each guest who partakes in a fly fishing excursion does so with an expert Orvis-endorsed fly fishing guide, who selects your ideal fishing destination based on experience level, water conditions, weather and time of year. Half-day and full-day trips are available to fish for brook trout, rainbow trout, brown trout, tiger trout and smallmouth bass, and fly fishing packages are available at Chetola without overnight accommodations.
4

Camping at Cape Lookout National Seashore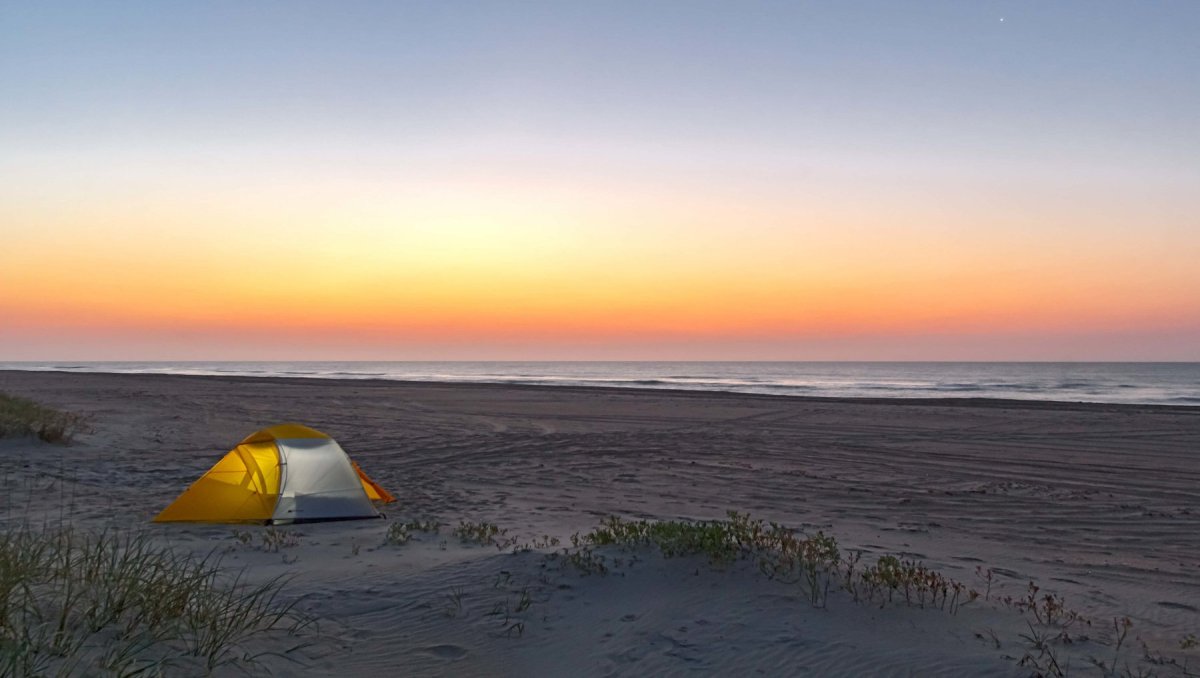 4

Camping at Cape Lookout National Seashore

Harkers Island

See on map
In North Carolina, summer doesn't end at Labor Day. Beautiful beach weather can be had in September and October, and both months are a great time to hit the sand without all the crowds. The undeveloped islands of Cape Lookout provide the perfect setting for beach camping, complete with swimming, surfing, fishing, crabbing and roasting s'mores on a campfire. Camping permits are necessary for groups of 25 or more, and visitors are encouraged to bring food and fresh water as there are no camp stores within the park.
5

Biking in William B. Umstead State Park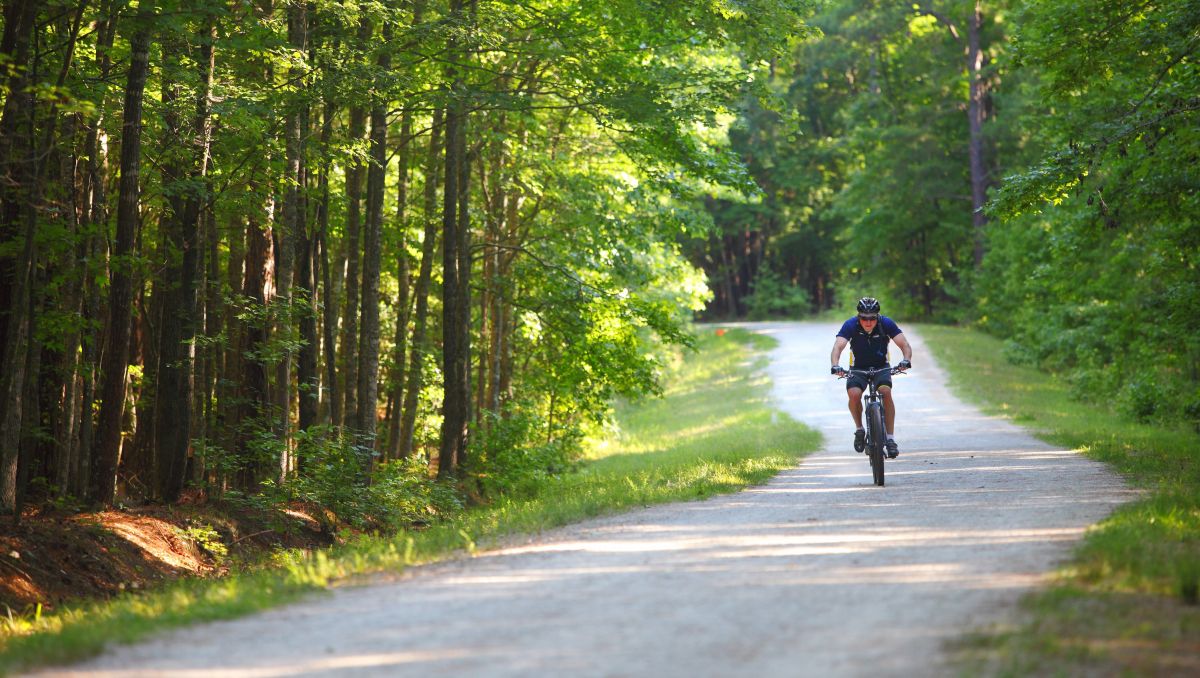 5

Biking in William B. Umstead State Park

Raleigh

See on map
Even though Raleigh is our bustling state capital, tucked within the city is William B. Umstead State Park, a nearly 6,000-acre park filled with hiking and biking trails, three manmade lakes and campgrounds perfect for a night under the stars. You'll forget you're in the heart of the city as you take in the vibrant fall colors while cycling the 13 miles of multiuse trails through some of the most scenic and secluded areas of the park. Most paths are smooth enough for cruisers, but more adventurous riders are welcome to bring mountain bikes for a ride through creeks and over bumpy terrain.
6

Hiking at Graveyard Fields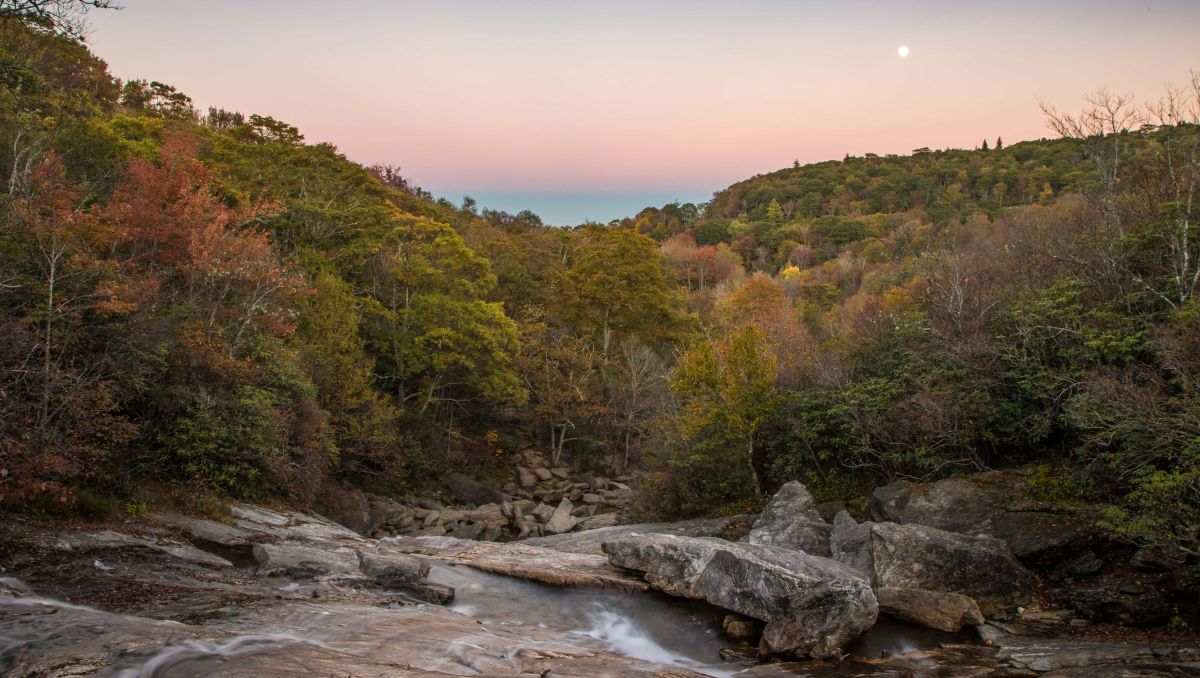 6

Hiking at Graveyard Fields

Canton

See on map
Don't let the name scare you! Graveyard Fields isn't a field where bodies are buried. Instead, it's one of the most respected hiking trails just south of Asheville along the Blue Ridge Parkway at Milepost 418.8. There are multiple trails to hike through Graveyard Fields, including the 3.2-mile Graveyard Fields Loop Trail, which travels to two waterfalls named Upper Falls and Second Falls (sometimes referred to as Lower Falls). The landscape is truly magical, with bridges, boulders and swimming holes, and at around 5,000 feet of elevation, sweeping views of the best fall foliage in North Carolina.
7

Fall Adventures on the Inner Coast
7

Fall Adventures on the Inner Coast

Halifax County

See on map
Halifax County in northeast NC is buzzing during fall. Enjoy warm, early fall days lounging on the shores of Lake Gaston, or take advantage of your proximity to Weldon, "The Rockfish Capital of the World," and spend an afternoon fishing for shad, largemouth bass, catfish and – of course – rockfish. Later, swap ecosystems and try bird-watching at Sylvan Heights Bird Park, where more than 2,000 birds from around the world – including waterfowl, parrots, toucans and flamingos – reside. Halifax is also a cyclist's dream. At the Roanoke Canal Museum & Trail, use the free bike-lending program to ride along the 7.5-mile trail that follows the former Roanoke Navigation and Power Canal. Finally, adrenaline junkies can explore 9 miles of mountain biking trails at Medoc Mountain State Park.
8

Horseback riding at Cataloochee Ranch
8

Horseback riding at Cataloochee Ranch

Maggie Valley

See on map
There's no better place to welcome autumn than in western North Carolina. In this special corner of our state lies Cataloochee Guest Ranch, a sprawling, nearly 90-year-old ranch bordering Great Smoky Mountains National Park. Tailored to all skill levels, rides wind through lush forests and across peaceful meadows, showing another side to the exquisite surroundings that can't be captured on a drive. Little ones can also get in on the fun with shorter lead-line rides for kids under age 8.
Visit Outdoor NC for additional tips on how to connect with nature and help preserve the natural beauty of our state.
Updated August 15, 2023