Leland: A Quiet Coastal Getaway for Golf and Outdoor Fun
Millions of visitors head to the North Carolina coast each year. But only some know about a hidden gem nearby – a charming town that's close to beaches and feels like a home away from home. Get to know Leland for your next getaway.
Leland is only 10 miles from ever-popular Wilmington, and 30 minutes or less from Carolina Beach and the many Brunswick Islands beaches. With so much in close proximity, the laid-back appeal of the town often keeps vacationers from venturing out (but it's good to know the major attractions are nearby when you want them).
Natural beauty is a prevalent theme here, which makes for great parks and trails and, of course, gorgeous backdrops during rounds of golf.
Magnolia Greens' 27 holes have hosted PGA Tour and U.S. Golf Association qualifying tournaments. Warm up at the driving range, which has natural grass tees. There are also chipping and putting practice greens. Enjoy a meal or a drink at Blossoms Restaurant, where its biggest treat is sweeping views of the course.
Golfweek magazine has consistently ranked Cape Fear National on its "Best Courses You Can Play in North Carolina" list. The lush setting is filled with native vegetation, and its fairways are challenging but fair. Use the touchscreen computer in the cart to pull up distances to pins and hazards, review aerial views to plan an attack on the next hole, and order food and drinks, which will be waiting at the turn.
You might be surprised to learn that Leland is a young town, having been incorporated in 1989. And its population growth has attracted many new amenities, including The Villages at Brunswick Forest. Its 500,000 square feet of retail and professional space has everything you need. Try some Irish-inspired fare, including bangers and mash and the barbecue bacon jam glazed meatloaf, at The Joyce Irish Pub & Grill. Find organic treats, unique collars and other wholesome supplies for your four-legged friends at Family Dog Naturals, which is locally owned.
Leland balances development with a strong dedication to nature and green space. That starts at Leland Municipal Park, the town's first. It has a playground, picnic tables and a paved trail that's a little more than a half-mile long. Use the free wireless internet to quickly share pictures of your visit through social media.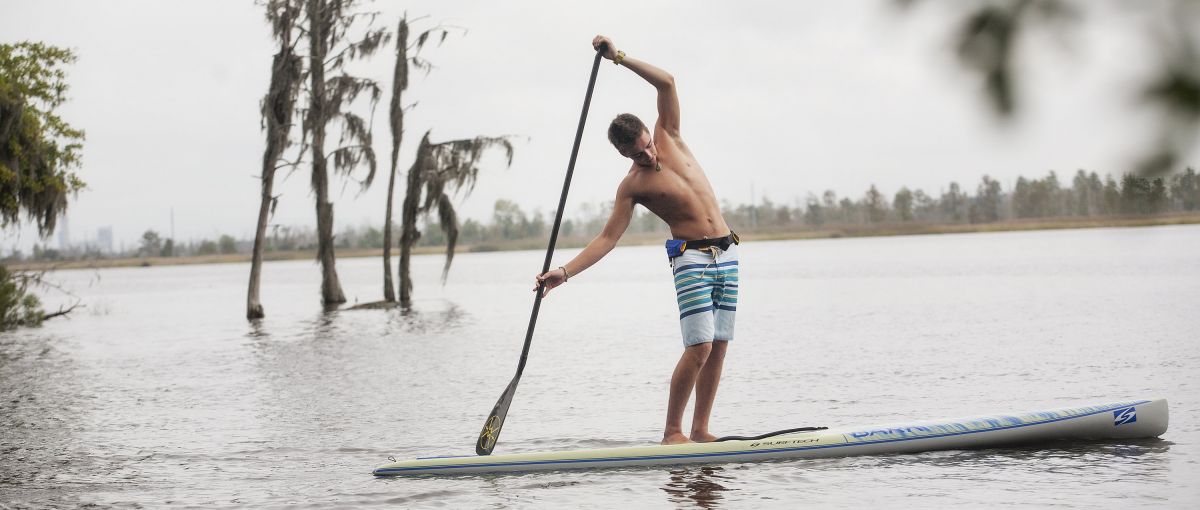 Brunswick Nature Park in nearby Winnabow has trails for hiking and mountain biking throughout its 900+ acres. Rookie riders will enjoy the flat and fast trails. If you're more experienced, pedal the single track that winds through woods and wetlands, and test your balance on the obstacles and rock gardens. The park's pavilion is perfect for large family gatherings.
The kayak and canoe launch at Brunswick Nature Park provides easy access to Town Creek, whose dark tannin-stained waters start at 17,000-plus-acre Green Swamp Preserve in Supply. Follow the red diamonds that mark the 1.5-mile out-and-back trail. You'll walk among 14 species of insectivorous plants, including Venus flytraps, and have a chance to see rare animals, such as the bright green and brown Hessel's hairstreak butterfly.
Town Creek's slow current is well-suited for beginner paddlers and sightseeing. North Carolina Coastal Land Trust has led the preservation of more than 13,000 acres along the creek, which English settlers named more than 350 years ago. For a longer expedition, follow it to the Cape Fear River, where you can watch alligators sunning, dolphins swimming and brown pelicans gliding. Beach your boat and explore the river's islands.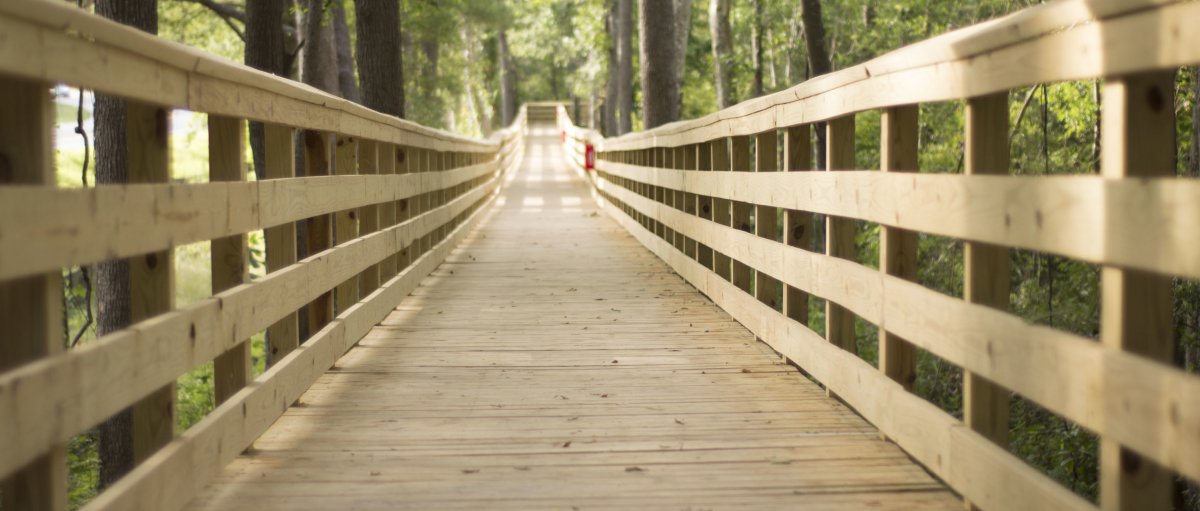 The tide affects fishing and small-boat access at Brunswick Riverwalk at Belville. So enjoy a meal at a picnic shelter, walk a trail or admire the Brunswick River from an overlook while waiting for it to get right – rising for launching and falling for fishing. When it does, cast for big flounder, called "doormats," and striped bass, whose numbers are rebounding. There are also catfish, redfish and speckled trout to be caught from 125-foot Joseph Breault Fishing Pier, which is wheelchair accessible.
And remember, Leland puts you in perfect position to enjoy everything that southeastern North Carolina offers. During your time here, easily spend a whole day exploring downtown Wilmington, where you can stroll more than 200 blocks of National Historic District or the Riverwalk, which is lined with shops, restaurants and nightlife. And have your pick of beaches when you want to make a short drive to fun in the sun.
This article was produced in partnership with Leland Tourism Development Authority.
Updated February 21, 2022