Catch a Show at Theaters, Cinemas and Drive-Ins in North Carolina
Hear songs performed live and watch stories unfold in front of you at a character-filled theater. Bards, actors and musicians combine talents for an experience that becomes greater than the sum of its parts.
On Stage
Nothing matches the energy and spontaneity of a live performance, especially in an inviting setting.
1

Don Gibson Theatre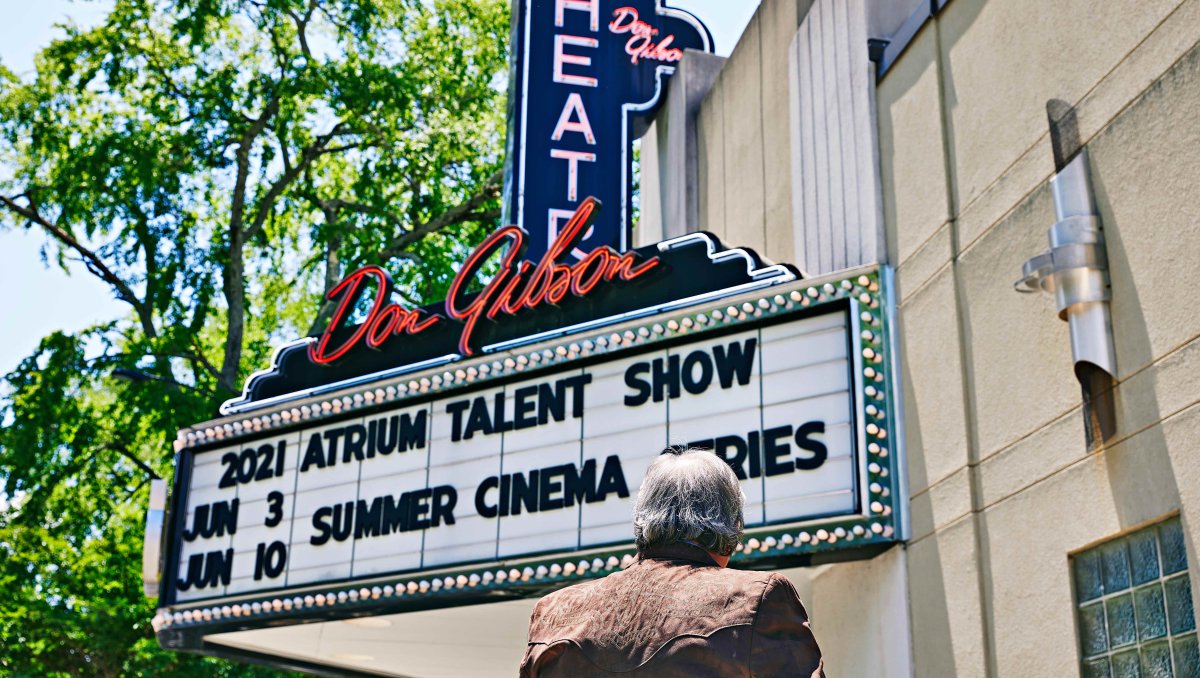 1

Don Gibson Theatre

Shelby

See on map
The 400-seat venue, named for the Country Music Hall of Fame songwriter and musician born in Shelby, welcomes famous touring acts and up-and-comers from Nashville, New York City, Austin and beyond. Hear country, jazz, blues, rock and comedy.
2

Parkway Playhouse

Burnsville

See on map
For 75 years, this little gem – once a gym – has been an outlet for traditional mountain talents like singing, dancing and storytelling. Live musicals and dramas at the oldest continually operating summer theater in North Carolina often showcase stellar local youth eager to shine for an audience.
3

The Gallery Theatre

Ahoskie

See on map
Founded more than 50 years ago, this theater has come a long way thanks to hardworking volunteers and generous donors from the community. Numerous upgrades have changed the building's skin and bones, but not its soul – live theater, art, music and crafts.
4

Deepwater Theater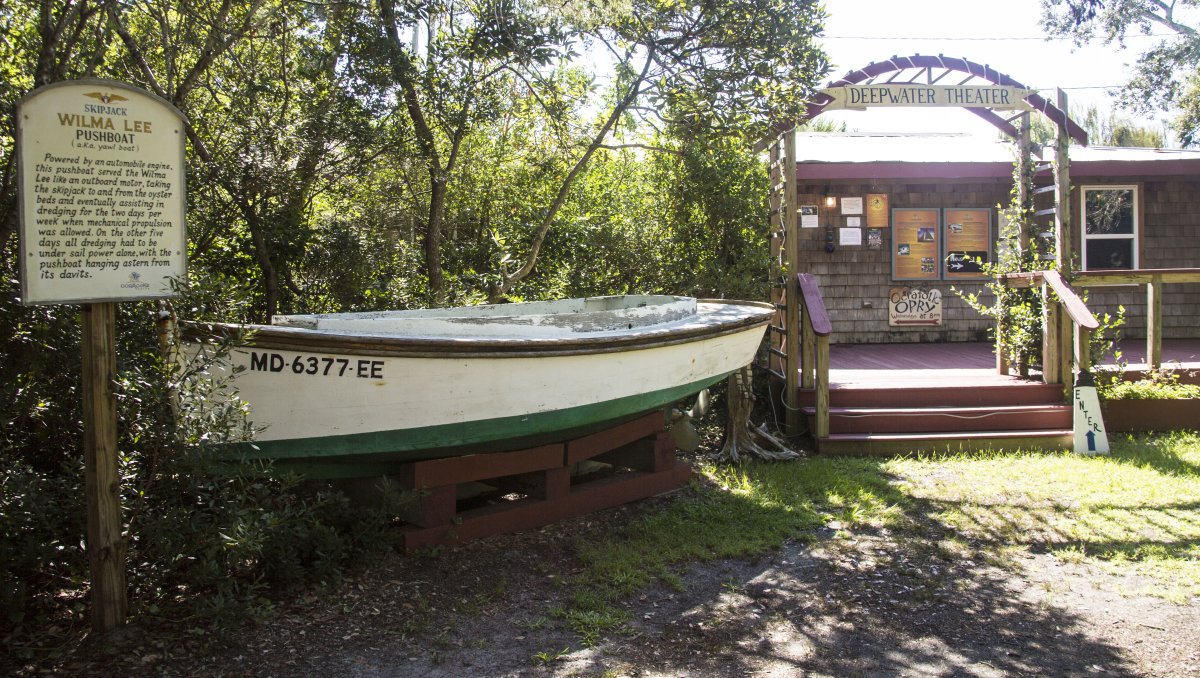 4

Deepwater Theater

Ocracoke

See on map
This venue hosts regular shows during the summer. Crowds love the comedic plays, Ocrafolk Opry shows and concerts by local folk bands.
5

Temple Theatre
5

Temple Theatre

Sanford

See on map
Nearly a century ago, the vaudeville theater drew New York-based troupes on their way to Florida. After several reinventions and a long closure, it came back restored (with original tin ceilings) and updated. It now hosts live musicals and theatrical productions year-round.
On the Screen
Sure, it's easy to stream movies at home, but there's something magical about watching with an audience, indoors or out.
6

Eden Drive-In

Eden

See on map
Don't miss a vanishing piece of Americana: spending a night at the drive-in movies. With two screens, Eden can cater to adults and kids. Everyone can grab something to eat or drink at the grill. Watch occasional drive-in concerts too.
7

Badin Road Drive-In Theater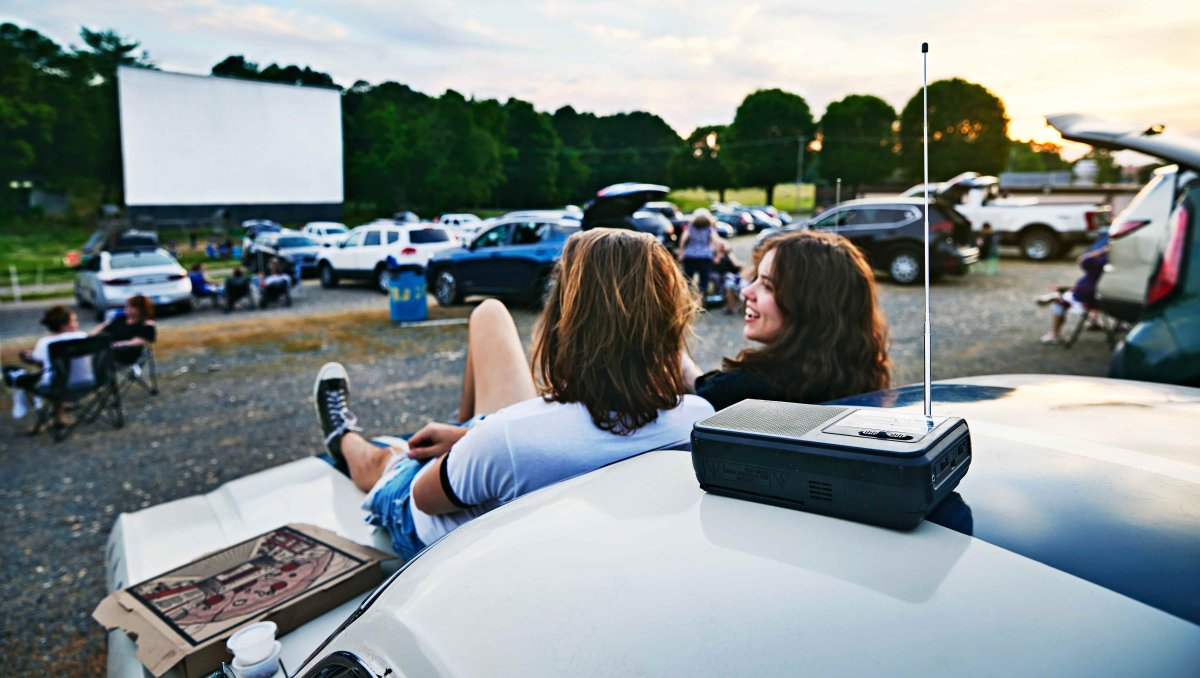 7

Badin Road Drive-In Theater

Albemarle

See on map
No more little speaker on a pole. Like most modern drive-ins, Badin Road broadcasts the movie sound in FM stereo to your car radio (or portable radio, if you sit outside). Two screens double your choices for a double feature.
8

Raleigh Road Outdoor Theatre
8

Raleigh Road Outdoor Theatre

Henderson

See on map
Drive-in doesn't have to mean sit-in. Bring lawn chairs or blankets and watch a movie alfresco. Bring your pup too; the theater admits the whole family, including friendly pets. And don't fret over the weather forecast. Rain or stars, the show goes on.
9

Graham Cinema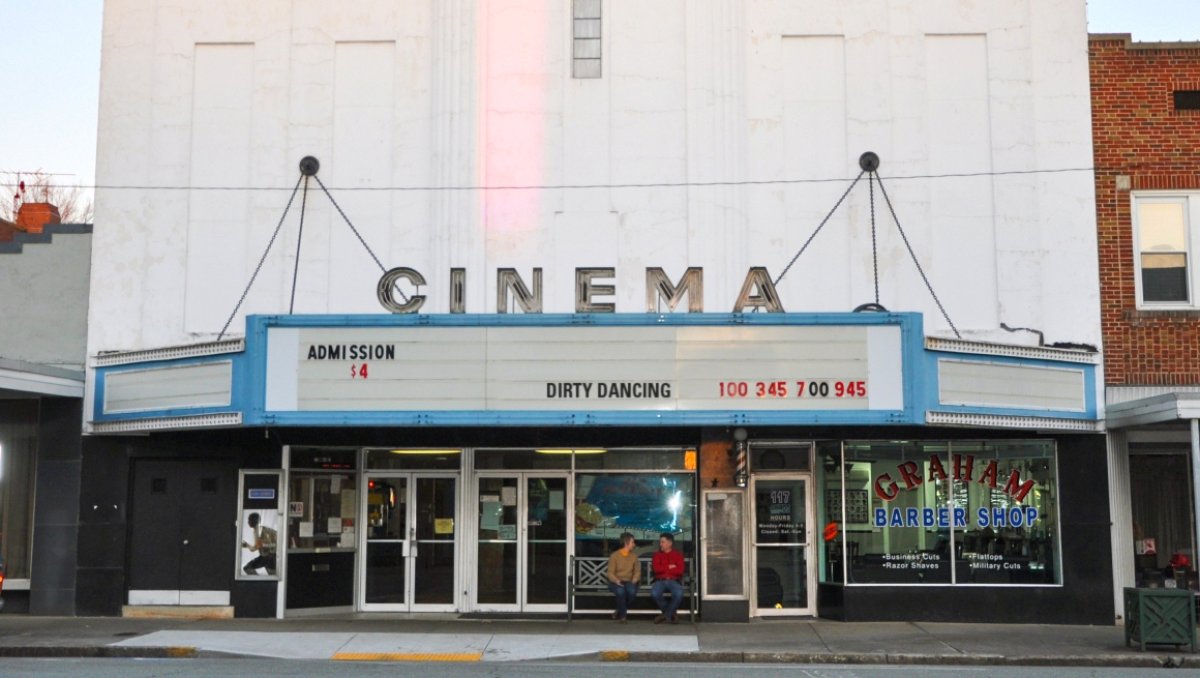 9

Graham Cinema

Graham

See on map
Opened in 1928, Graham Cinema retains much of its original Art Deco-style front facade, as well as rare balcony seating. Though it's quite a sizable theater for a small town, the owners pride themselves on keeping ticket and concession prices affordably low.
10

The Howell Theatre

Smithfield

See on map
The glamorous Howell opened in 1935, when popcorn was 5 cents a bag. Gutted by fire in 1960, the theater was rebuilt and has kept modernizing. Recent upgrades were made to the lobby, bathrooms, kitchenette and balcony.
11

Cameo Art House Theatre
11

Cameo Art House Theatre

Fayetteville

See on map
This restored beauty (it opened as the New Dixie more than a century ago) boasts 125 cushy opera-style seats and a lounge serving wine, beer and coffee. Upstairs, The Loge offers a warm and unique screening-room setting.
12

The Independent Picture House
12

The Independent Picture House

Charlotte

See on map
Opened by the Charlotte Film Society in 2022, this nonprofit community arthouse cinema focuses on showing independent, local and foreign films every day of the year. You'll find decorative nods to Charlotte's history of indie theaters on the walls, plus beer and wine at the concession stand.
Updated June 29, 2023