Creative Ways to See Fall Colors in North Carolina
With more than 200 tree species under the bluest of skies, North Carolina puts on a kaleidoscopic show in the fall. But our state's exceptional color comes from more than maples and sourwoods. Experience the full glory in myriad ways from the Blue Ridge Parkway to Atlantic Ocean piers.
Grab a Paddle
Take in the bright foliage on an exhilarating whitewater rafting trip with the Nantahala Outdoor Center in Bryson City or by visiting one of its outposts.
Soar Through the Canopy
Experience fall color up close on a canopy tour. North Carolina has dozens of tours, including The Gorge, one of the steepest and fastest zip lines in the continental United States.
See a Color Cascade
Take a day hike or spend the weekend exploring more than 250 mountain waterfalls framed by fall foliage in the Brevard area. Then savor the taste of ambers, browns and golds on Oskar Blues Brewery's outdoor patio in Brevard.
Hop a Train
The Great Smoky Mountains Railroad's fall foliage ride follows a historic rail line into river gorges, across valleys and through tunnels carved out of majestic mountains. And in Blowing Rock, Tweetsie Railroad combines scenery with family fun.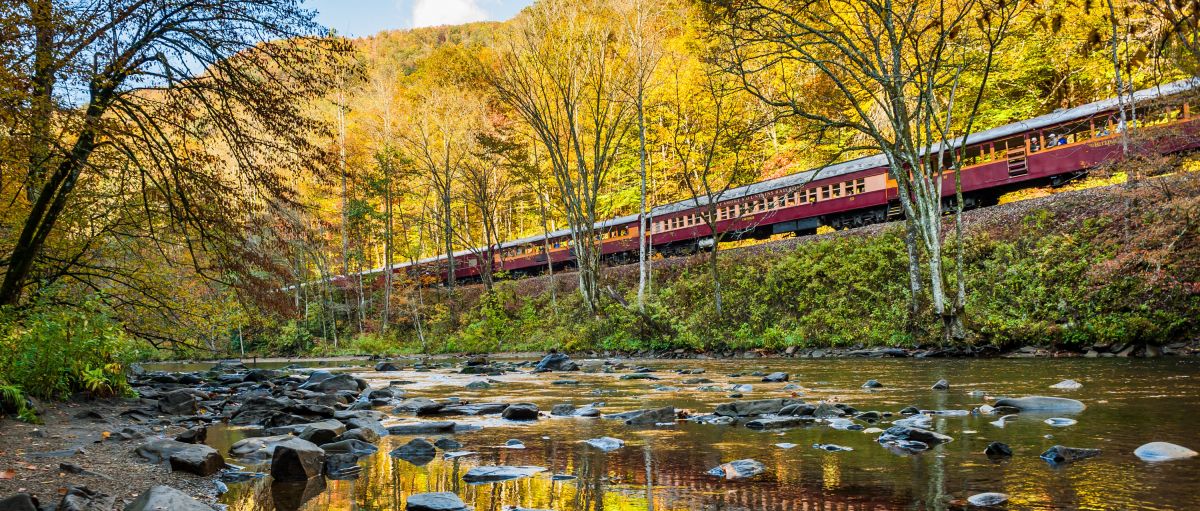 Bow Down to Monarchs
Vibrant orange wings flutter en masse during the monarch butterfly migration. Starting in mid-September, their flight path crosses the North Carolina mountains. The best odds of seeing them are on the Blue Ridge Parkway at Wagon Road Gap (Milepost 412.2), Pounding Mill Overlook (Milepost 413.2), Cherry Cove (Milepost 415.7) or Doubletop Mountain Overlook (Milepost 435.3).
Find the Bear
As the harvest sun sets behind Whiteside Mountain, a bear-like shadow emerges from the canopy for a brief time every evening from mid-October to early November. Catch the Shadow of the Bear from Rhodes Big View Overlook near Cashiers, but please use caution as the road is busy.
Saddle Up
Take a guided horseback ride at Great Smoky Mountains National Park, where woodlands, streams and waterfalls create stunning scenery. Or bring your own horse for a ride at Leatherwood Mountains in Ferguson.
Cast a Line in the Surf
Start at daybreak for a double photo op – one for the coral-colored sky and one for the giant red drum or speckled seatrout you land.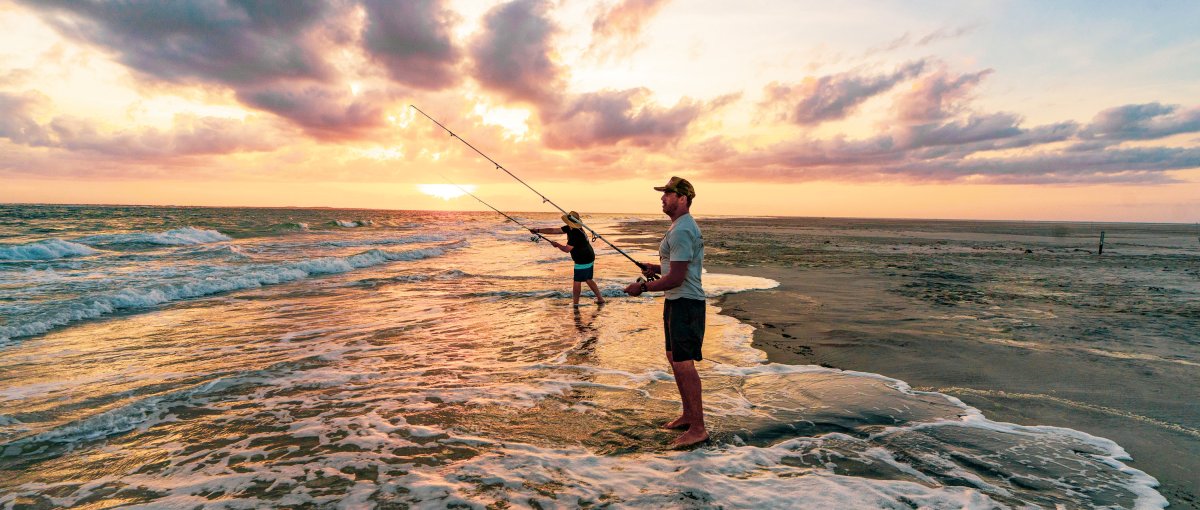 Uncork the Color
Sip reds and whites in the woodlands of North Carolina wine country. The Swan Creek Wine Trail includes Windsor Run Cellars, set in the scenic foothills of the Blue Ridge Mountains and boasting a cabin-like tasting room with vineyard views. Or treat yourself to a glass when you enjoy a nice meal out.
Find Your Balance
Add the shimmering gold of cordgrass to the fall palette with a kayak or stand-up paddleboard trek through lush salt marshes. Try Kitty Hawk Kayak & Surf School in Corolla, which offers lessons and tours throughout fall.
See More Than Leaves
Floral colors at public gardens add beauty to the season. At Daniel Stowe Botanical Garden in Belmont (a half hour outside Charlotte), the appropriately named Four Seasons Garden is a symphony of color.
Go Airborne
Connect with an individual operator such as Asheville Balloon Company and SkyCab Balloon Promotions to reach new heights this fall. Or attend Carolina Balloonfest in October in Statesville.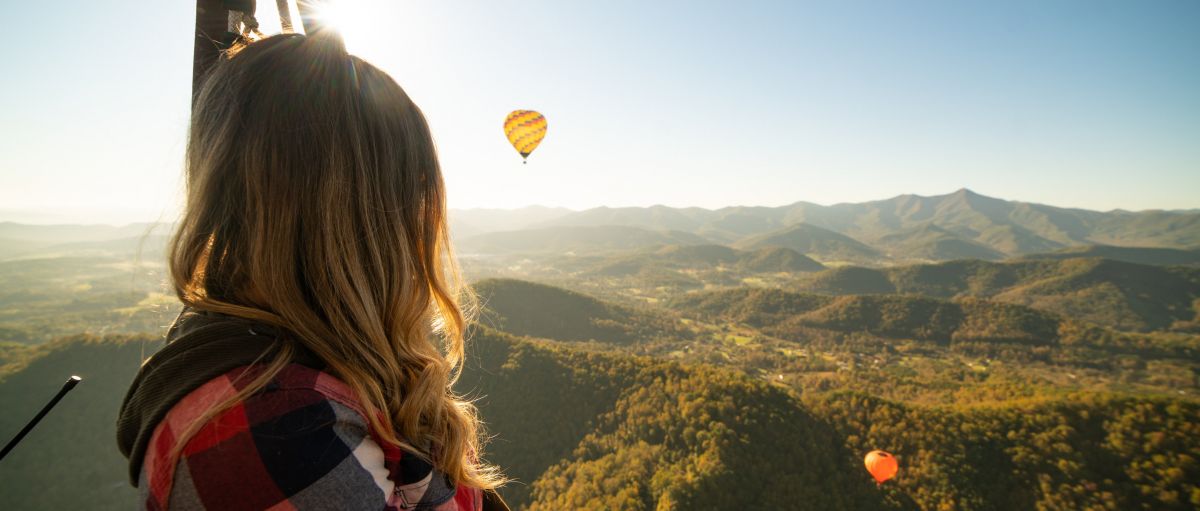 Updated August 18, 2023