9 Delightful Johnston County Discoveries
Johnston County – or JoCo to the locals – is preparing for your return and prioritizing safety all the while. With countless restaurants, businesses and attractions taking the Count On Me NC pledge to ensure safety for their employees and visitors, you can escape to this rural slice of life in the North Carolina Triangle and explore with confidence.
Mask up and take in the culture of JoCo with outdoor art exhibits and greenways, savor the flavors at local eateries, make the Neuse River your playground, and embrace travel once again with a destination that has your well-being at the top of its priority list.
1

Neuse Adventures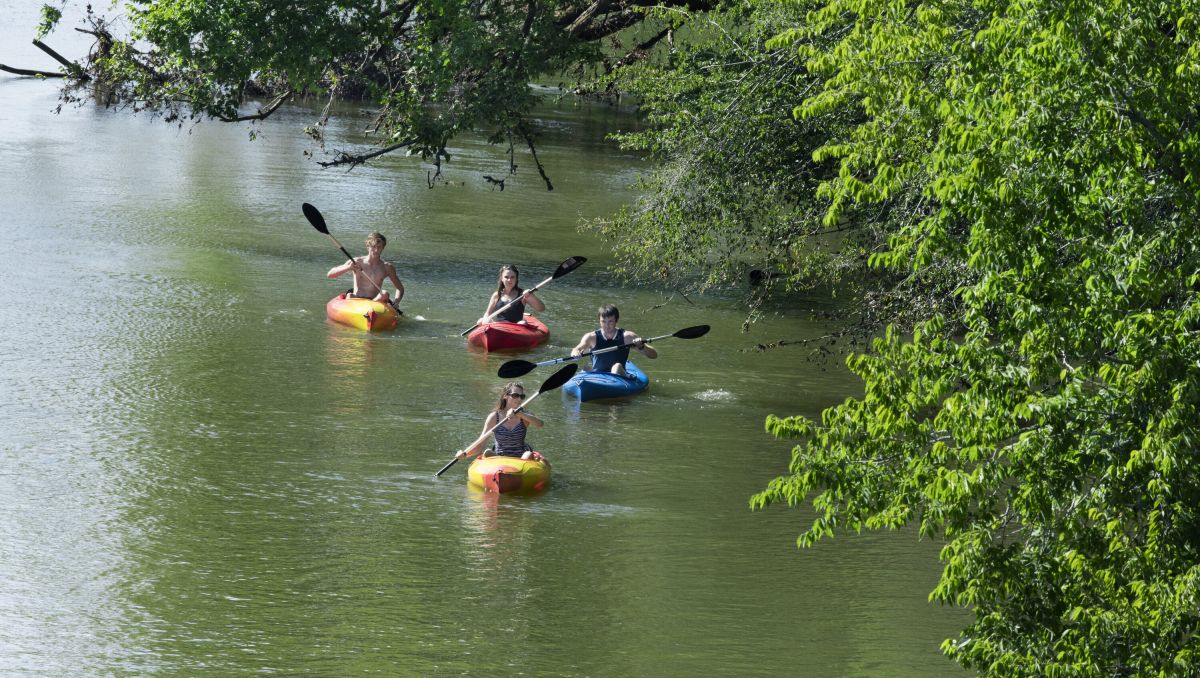 1

Neuse Adventures

Clayton

See on map
Spend a morning, or even a full day, exploring one of North Carolina's most historic and scenic byways with Neuse Adventures. Choose from two- and five-hour trips and one- or two-person kayaks and canoes, and then enjoy a leisurely paddle down the Neuse River with a side of wildlife such as beavers, cranes and fish to spot along the way. All rental fees include the boat, paddles and personal flotation devices, and Neuse Adventures even takes care of the hardest part for you: A shuttle to and from the launch and pickup locations. All you have to do is show up ready for tons of outdoor fun.
2

Boyette Family Farms
2

Boyette Family Farms

Clayton

See on map
Celebrate the season at Lights on the Neuse at Boyette Family Farms (Count On Me NC-certified). On select nights beginning the Friday after Thanksgiving through Christmas Eve, arrive at your scheduled time, bundle up and delight in a 20-minute hayride that brings you past a winter wonderland of lights around the farm. Afterward, warm up with hot cocoa, cider, coffee and s'mores, and bring the kids over to discuss their Christmas lists with Santa in his sleigh – a photo with the Big Guy is included in the price of your ticket (to ensure social distancing, the farm asks that you provide your own camera).
3

Outdoor Dining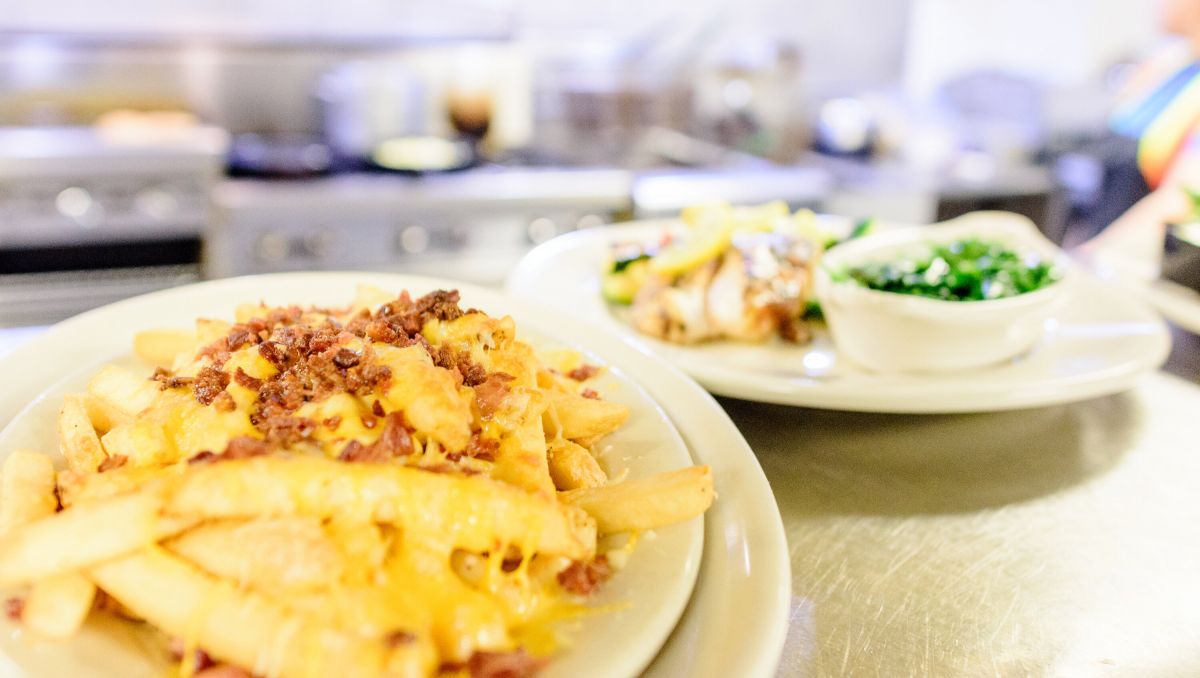 3

Outdoor Dining

Clayton

See on map
Downtown Clayton in JoCo has multiple outdoor dining options for those looking to enjoy a delicious meal in the open air. Begin the day at Boulevard West, where you can take your sweet seasonal coffee (or make it a mimosa – why not, it's a vacation!) and toasted bagel through the garage doors and enjoy breakfast in the morning sunshine. For later in the day, Manning's is a local favorite, and its rooftop patio combined with Southern dishes with a modern twist will make it an instant hit among new visitors. But if you need more of a lighter fare, Vinson's (certified) offers a wide variety of savory burgers and sandwiches, beer flights and a covered patio.
4

Clayton River Walk on the Neuse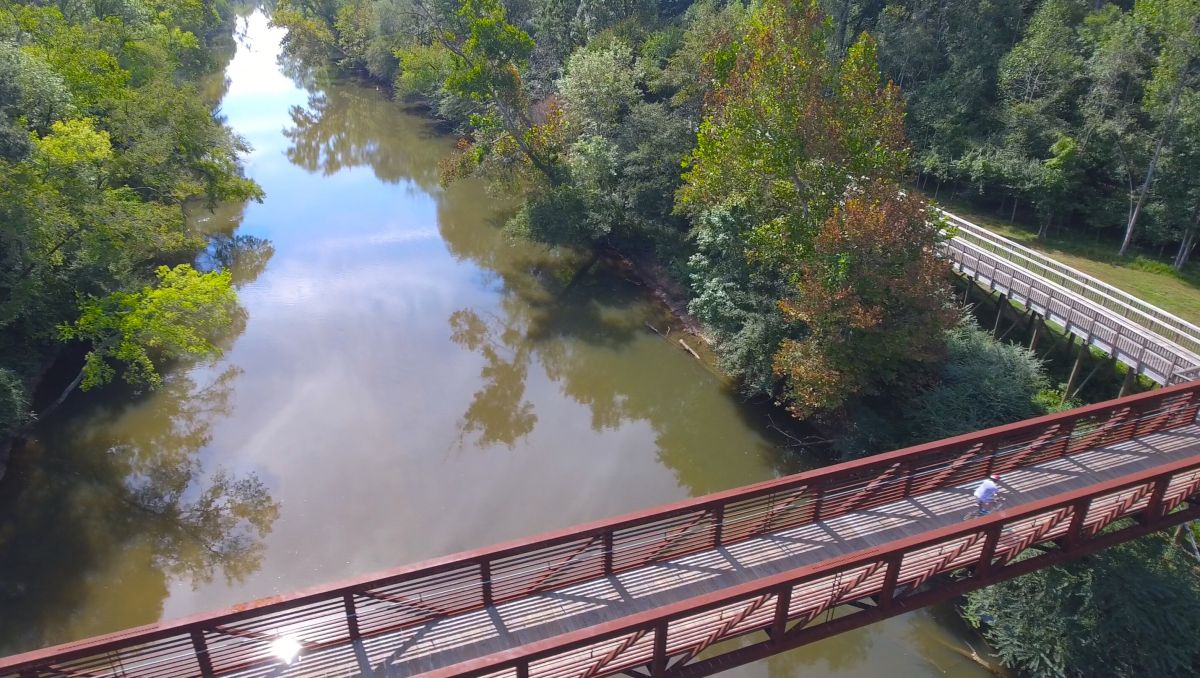 4

Clayton River Walk on the Neuse

Clayton

See on map
Get in your exercise on your trip when you walk, jog or bike the 4-mile paved section of the 1,000-mile Mountains-to-Sea Trail that borders the Neuse River. It was already a great way to spend some time before the 2020 addition, but the Clayton River Walk now also connects to Sam's Branch Greenway, a brand-new multipurpose paved trail that brings you into the heart of Clayton. With a number of public art pieces – courtesy of local artists and schoolchildren – adorning the 1.25-mile trail, there's tons to see while you get your steps in.
5

Sculpture Trail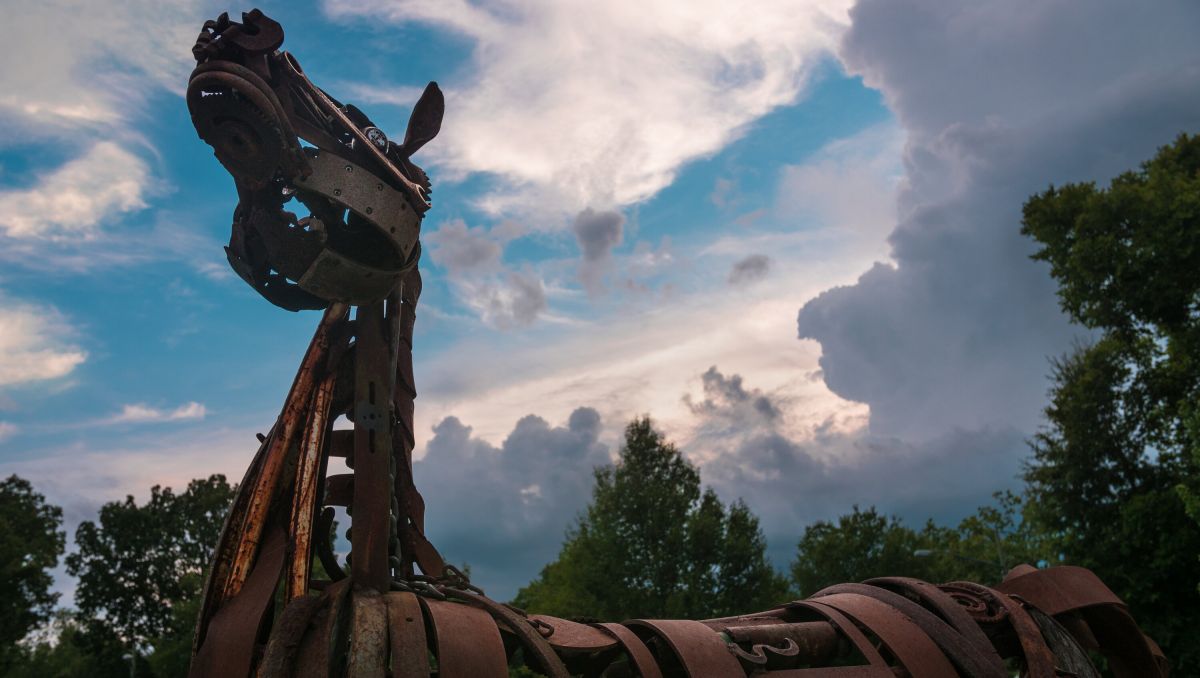 5

Sculpture Trail

Clayton

See on map
Begin your stroll around downtown in front of the Clayton Center and head off by foot to appreciate the self-guided Clayton Sculpture Trail, a rotating outdoor exhibit meant to foster an appreciation of the arts featuring artists from across the East Coast. Feast your eyes on a colorful bench, shining arches and – for the first time in its seven-year history – several moving sculptures that truly bring art to life. Most of the pieces are within walking distance of one another, so check out the map, get on the move and become more in tune with Clayton's unique sense of community.
6

Deep River Brewing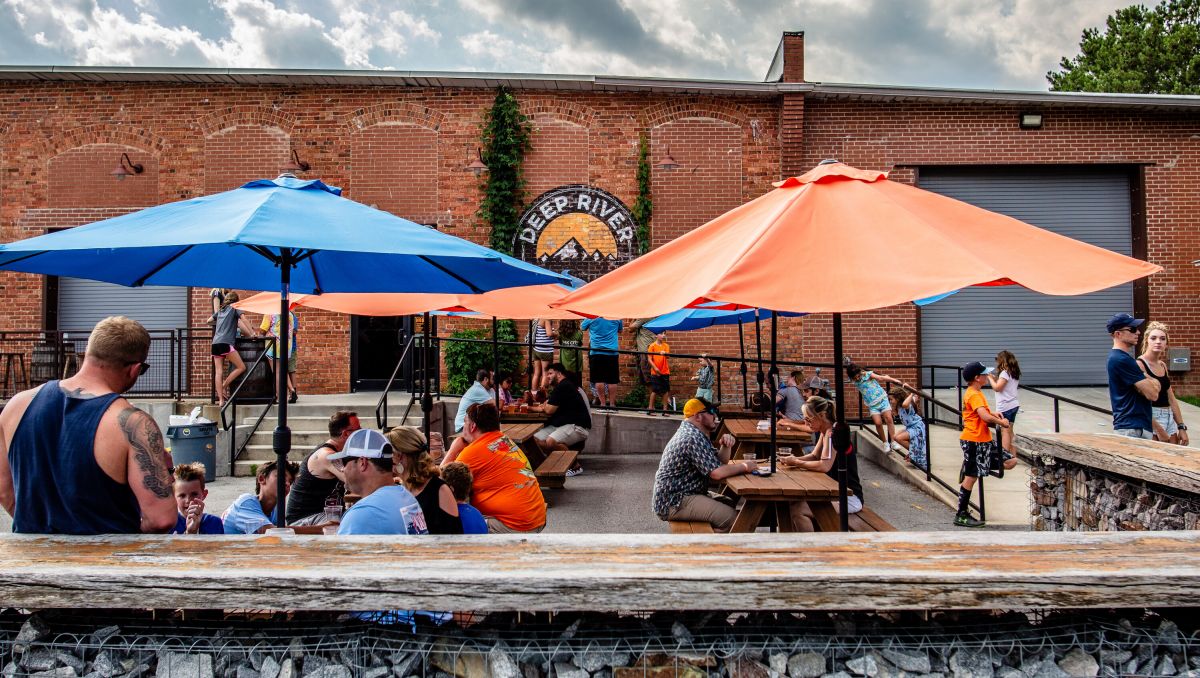 6

Deep River Brewing

Clayton

See on map
Johnston County's first legal brewery (certified) uses locally grown raw products as often as possible, creating numerous intriguing concoctions such as a mango and guava IPA, pumpkin pie porter and a sweet potato Belgian. Enjoy a couple of cold ones in this brewery's large outdoor area, and be sure to check the events calendar to time your visit with music trivia, yoga, live music and food trucks. Bonus for rum lovers: Three friends opened Instill Distillery in the same building in 2019, and it offers house favorites, seasonal cocktails, and flavorful shots like the pineapple upside down cake and cinnamon toast.
7

Clemmons Educational State Forest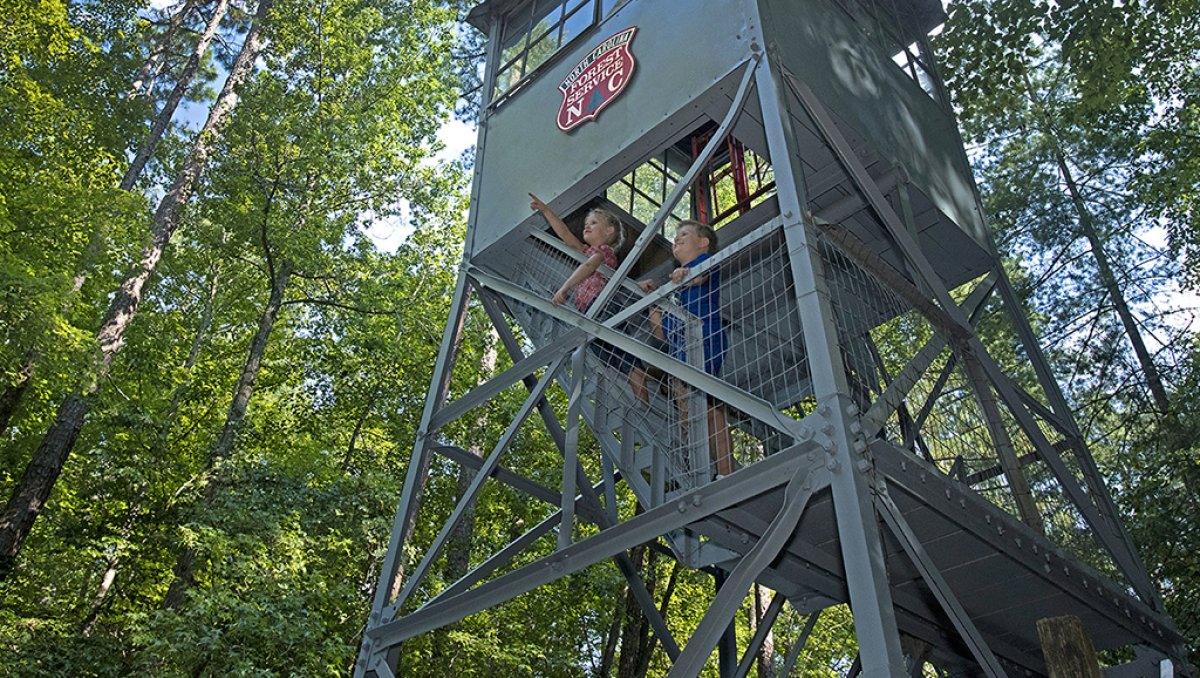 7

Clemmons Educational State Forest

Clayton

See on map
If more serious hiking is on your to-do list, take the family to Clemmons Educational State Forest for miles of trails and outdoor educational displays. Open from March through November, Clemmons – North Carolina's first educational state forest – offers a wealth of experiences for the senses and aims to teach visitors about the complex ecosystems that make up a managed forest. Interact with "talking rocks," hike on the "Talking Trees Trail," read up on the various tree species with identification markers and pack a picnic (or fire up one of the provided grills) so you don't have to leave the forest's 825 acres for a meal.
8

Shop The Market at Three Little Birds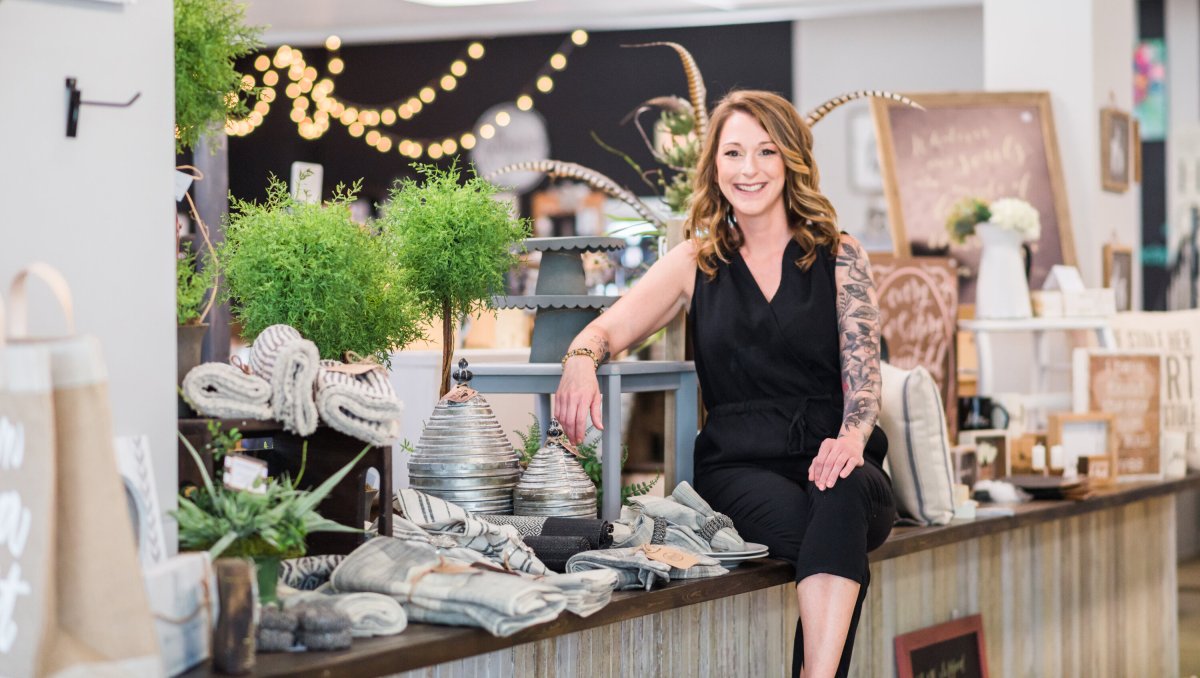 8

Shop The Market at Three Little Birds

Clayton

See on map
Three whole floors. More than 30 local vendors. Ranging from clothing and handmade jewelry to décor and rehabbed furniture, the Market at Three Little Birds is a one-stop shop to add some new favorite items to your wardrobe or to holiday shop for loved ones. The store even offers custom painting services to turn a piece of furniture from shabby to spectacular – perfect timing now that home is where we spend so much time. And if you'd prefer to shop from home, no worries – the Market at Three Little Birds has an online shop as well. Pro tip: Marley's Lounge on the first floor offers local beer and glasses of wine to sip after a long afternoon of shopping local.
9

Sweet Treats to Go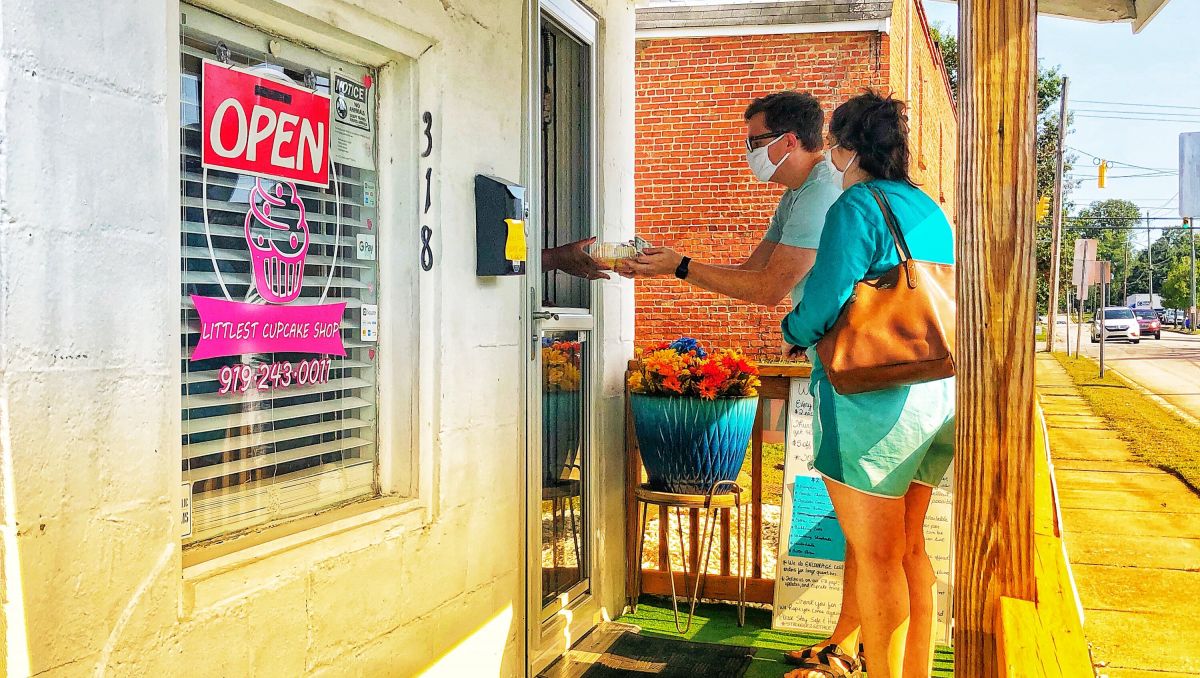 9

Sweet Treats to Go

Clayton

See on map
Every vacation needs a souvenir. Make it sweet and edible with Patty Cake's Littlest Cupcake Shop, where you can drool over flavors such as chocolate peanut butter cup and snickerdoodle and order a few to go – they'll hand over your order without you ever needing to step foot inside. Eating these treats in the following days are sure to make you reminisce on your time spent in JoCo – and probably even inspire a return trip sooner than later.
This listicle was produced in partnership with, and photos are courtesy of, Johnston County Visitors Bureau.
Updated September 10, 2021