Farm-to-Table Dining Spots in North Carolina
The number of small, sustainable farms in North Carolina is on the rise, as people across the state seek out local food grown by folks they know. Perhaps nothing reflects this better than the bounty of farm-to-table restaurants to be found in every region, from casual to upscale, in large cities and rural enclaves.
1

The Durham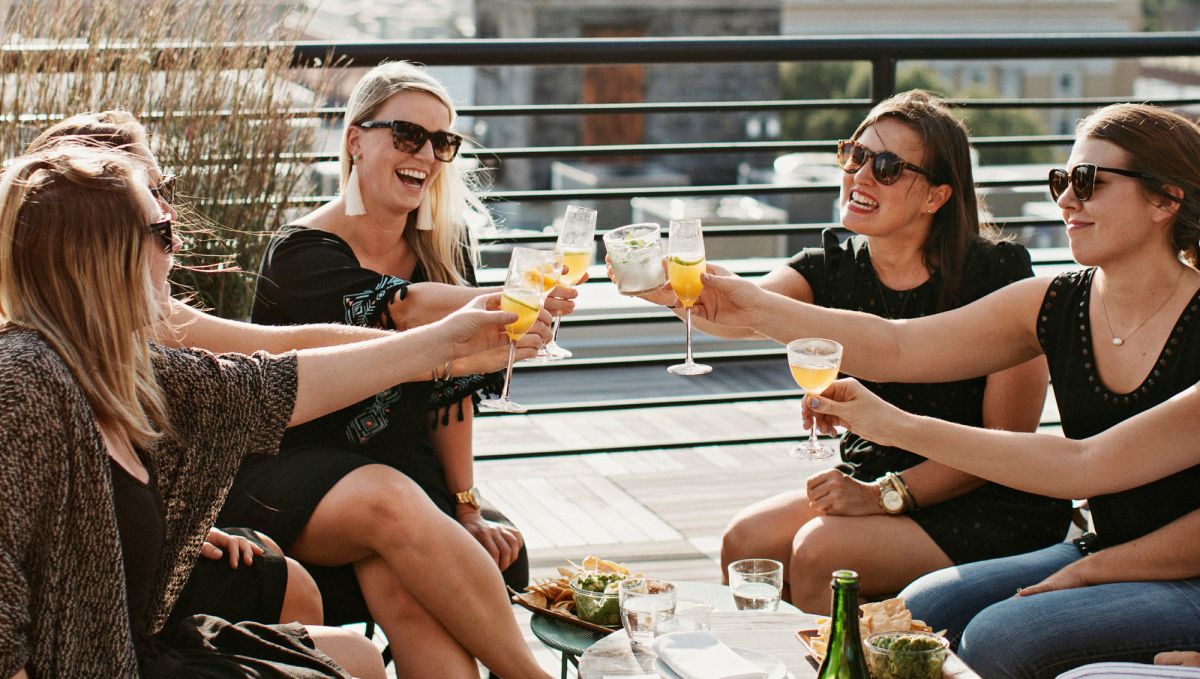 1

The Durham

Durham

See on map
The Durham is a restaurant, coffee shop and hoppin' rooftop bar whose seasonally changing menus highlight the abundance of high-quality ingredients grown and made in North Carolina. The list includes not only farmers, but also cheesemakers, brewers, distillers, bakers and fishermen, all represented in the seasonally changing menu.
2

The Chef's Table

Featured by: Haywood County TDA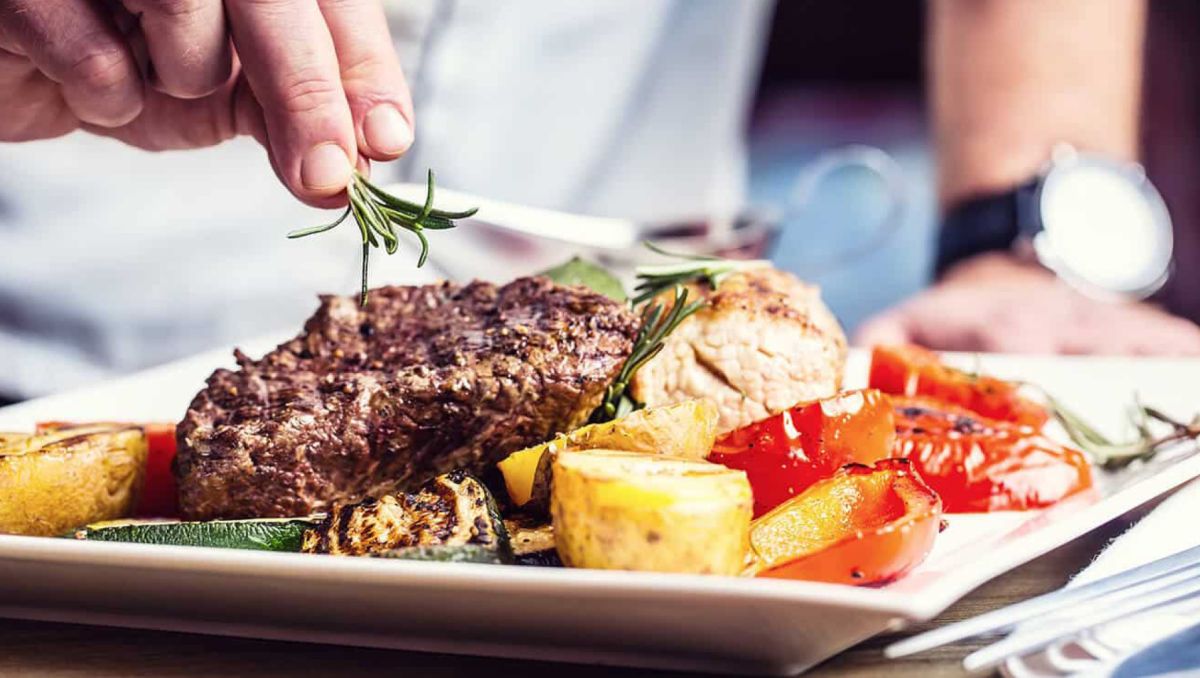 2

The Chef's Table

Waynesville

See on map
Designed specifically with wine pairing in mind, the menu at The Chef's Table features seasonal, local ingredients. How local? Chef and owner Josh Monroe grows many of the restaurant's vegetables in his own personal garden. He also frequents local farmers markets, including Haywood's Historic Farmers Market (open seasonally on Saturdays from 9 a.m. to noon). Keep your eye out for him as you stroll through stands offering fresh produce, meat, dairy and desserts, all from Haywood or adjacent counties.
3

All Souls Pizza

Asheville

See on map
All Souls Pizza is a slice above most pizza joints. Not only is the restaurant committed to using fresh, seasonal ingredients, but it mills its own flour and polenta from organic grains, many of which are traditional varieties. At the base of this bounty is the crust: chewy, tangy and flavorful. It's made by co-owner David Bauer, a pioneer in the movement to use local, freshly milled grains and a familiar face on the farmers market tour through his Farm & Sparrow Bakery. Meanwhile, the inventive seasonal toppings are concocted by chef Brendan Reusing, who started Lantern Restaurant in Chapel Hill with sister Andrea more than a decade ago.
4

Guadalupe Café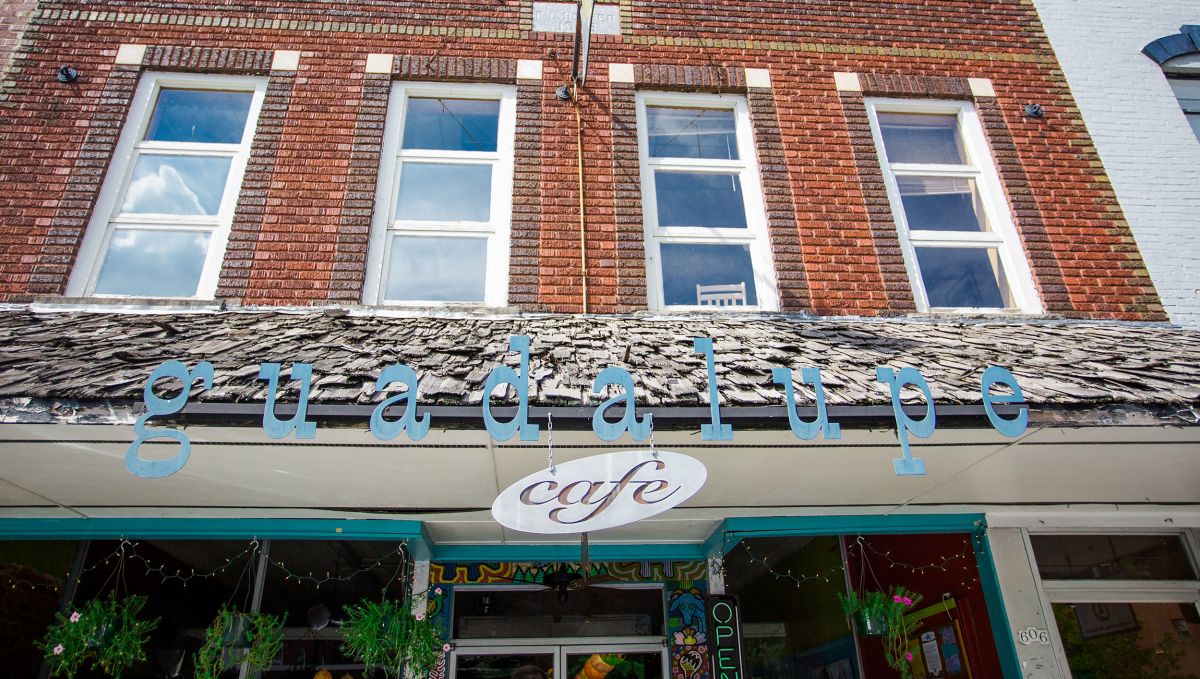 4

Guadalupe Café

Sylva

See on map
As soon as Guadalupe Cafe opened in 2004, owner Jen Pearson established relationships with farmers throughout Jackson County to source ingredients for the restaurant's tropical-fusion dishes. Since then, the small, cheerful eatery on Main Street has become a cherished spot for Western Carolina University students and for anyone in search of affordable, creative dishes including tapas, tamales and tacos, all served with local produce, meat, fish and dairy. Guadalupe also supports the arts community in this small mountain town by hosting music and art events.
5

Chef & the Farmer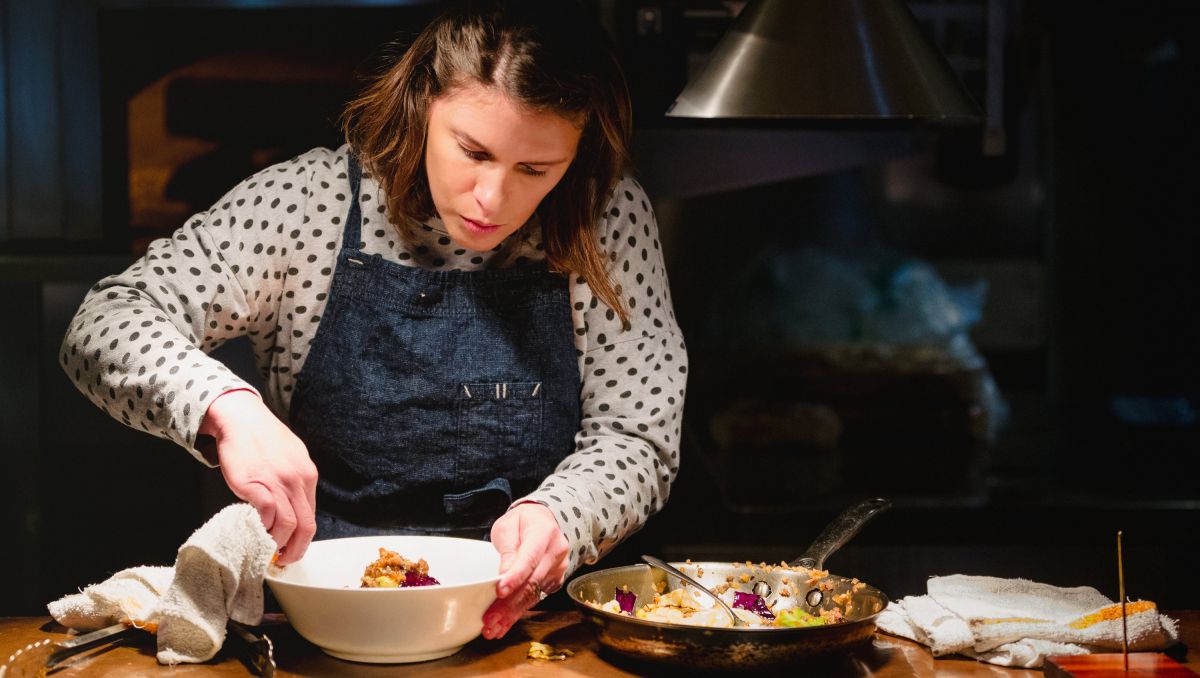 5

Chef & the Farmer

Kinston

See on map
Please note: Chef & the Farmer is currently closed as it gets reimagined.
When New York chef Vivian Howard took up her dad's offer in 2006 to finance a restaurant – if she returned to her eastern North Carolina roots – she had no idea she was kicking off an urban revitalization in Kinston and a career as a celebrity chef. She and her husband, Ben Knight, run the celebrated Chef & the Farmer, which has inspired the birth of additional restaurants and business as well as the completed PBS series A Chef's Life. Along the way, Howard also picked up James Beard and Daytime Emmy awards, and in 2016 published the memoir-flavored recipe book Deep Run Roots.
6

The Eddy Pub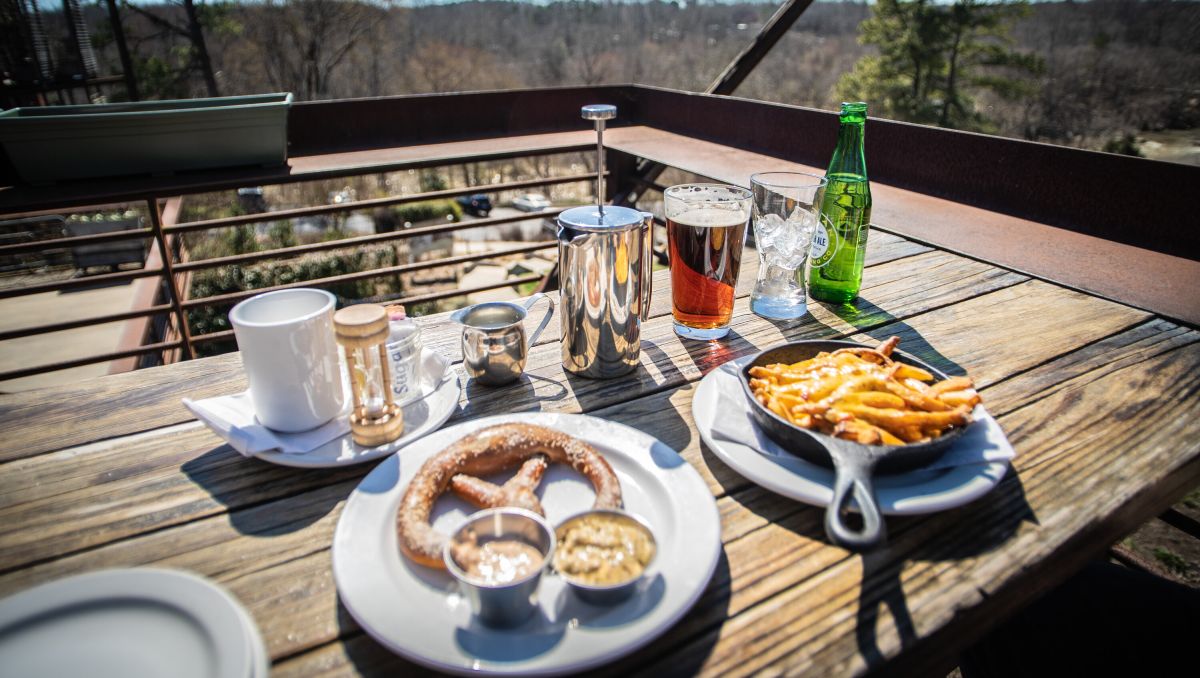 6

The Eddy Pub

Saxapahaw

See on map
Although the vibe at The Eddy Pub in the old mill village of Saxapahaw is all fun, its mission is serious – to consistently use 80 percent or more local, organically grown food on the daily menu. And who better to oversee such a program than a farmer himself – executive chef Isaiah Allen and his wife run Rocky Run Farm in Mebane. Consider starting with the creative charcuterie plate and a locally brewed beer and ending with a sunset from the patio overlooking the Haw River. A special treat inside this former dye house is decor that highlights many mill fixtures, including beer taps fashioned from steam pipes.
7

Rx Restaurant and Bar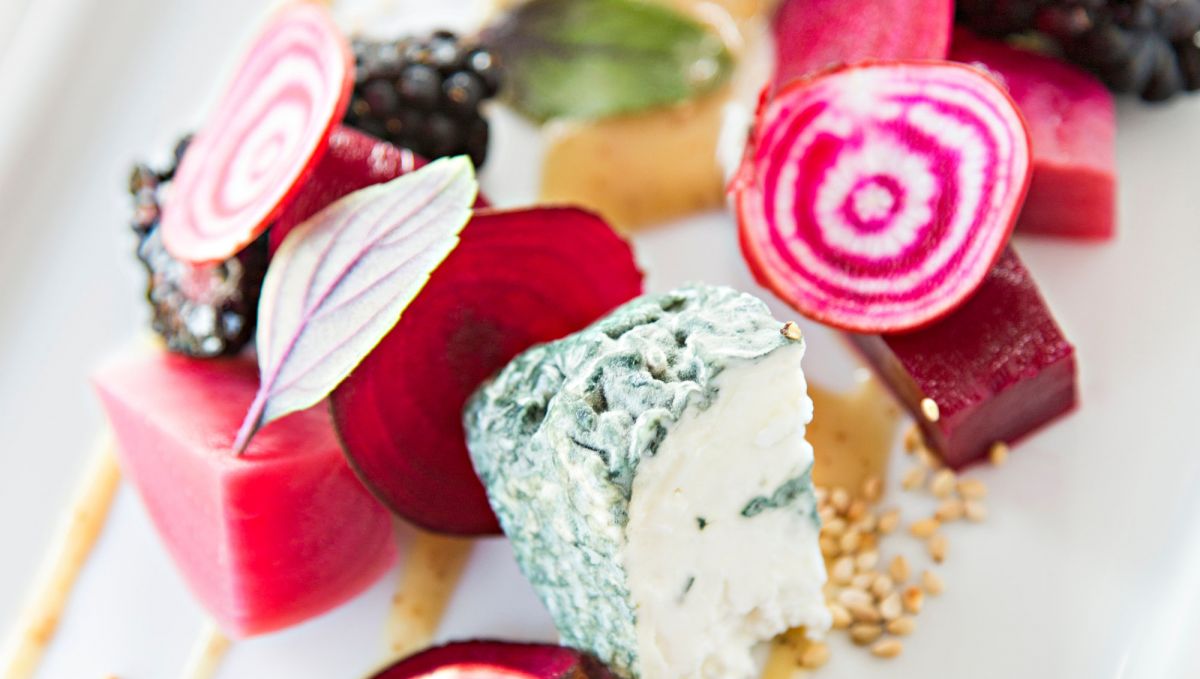 7

Rx Restaurant and Bar

Wilmington

See on map
Please note: Rx is currently closed for renovations.
Even before they'd developed a menu for Rx Restaurant and Bar, the owners were farm to table – they salvaged wood from a tobacco barn to make a bar and dining tables. From there, James Doss lined up farmers and fishers to utilize the freshest products, including sustainable NC seafood. Since opening in 2012, Rx has continued as one of Wilmington's top dining destinations. Housed in an old drugstore (hence the name), Rx's menu keeps the spotlight on Southern, all the way down to a full offering of state-sourced wines.
8

Heirloom

Belmont

See on map
Originally opened by Chef Clark Barlowe in 2014, Heirloom is now a family-owned restaurant run by Scott and Linda Murphy. The menu changes daily, which spurs anticipation from repeat visitors who enjoy the dishes – such as Angus steak, sweet-potato gnocchi or catch-of-the-day – created from fresh ingredients produced in North Carolina.
9

Crawford and Son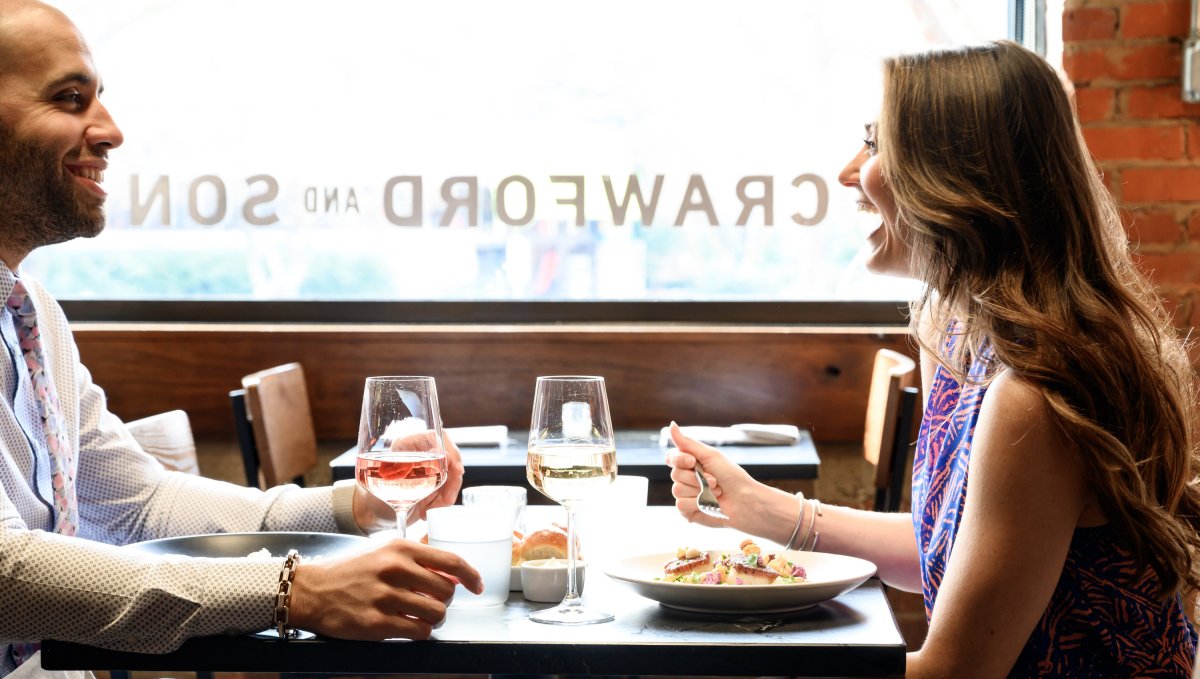 9

Crawford and Son

Raleigh

See on map
Chef and owner Scott Crawford first established himself as a fine-dining chef at the luxury Umstead Hotel and Spa in Cary. Since opening his own celebrated restaurant in 2016, Crawford has had the opportunity to showcase his unparalleled blend of top-notch service and inventive dishes sourced from North Carolina farmers and fishers in a setting that is well-appointed but not stuffy. Likewise, since casting off once-mandatory precious platings, Crawford has taken dishes to their essentials – simple, affordable food highlighting flavors and textures. Crawford also is well-respected nationally and locally for opening up about his past drug and alcohol addiction and helping others in the restaurant industry with their recovery.
10

Southern Smoke BBQ

Garland

See on map
Husband and wife duo Matthew and Jessica Register opened Southern Smoke BBQ in 2014, inspired by a passion for quality 'cue and the outdoors. From their restaurant and catering headquarters in Garland, in rural eastern NC, they carry on a family tradition of smoking North Carolina Cheshire pork the old-fashioned way: low and slow over an oak wood fire in their custom designed smoker named "Jezebel." Since opening, Southern Smoke has become equally known for its seasonal, Southern sides, elaborate feasts offered through South Catering, a South Supper Series, a BBQ food truck and two barbecue sauces (available at retail outlets and online). Pitmaster Matthew's book Southern Smoke was published in 2019, delving into the history and handling of Southern barbecue.
Updated May 20, 2022