Bookmark Summer and Book Fall Travel with Insider Jen Vogelsberg
I might've lived in North Carolina for 20-plus years, but there are so many places I still haven't visited. Of course I have my summer staples and local haunts, but I'm ready to explore more this fall! Check out my plans, plus what I'm doing in the meantime, below.
Nags Head Go-Tos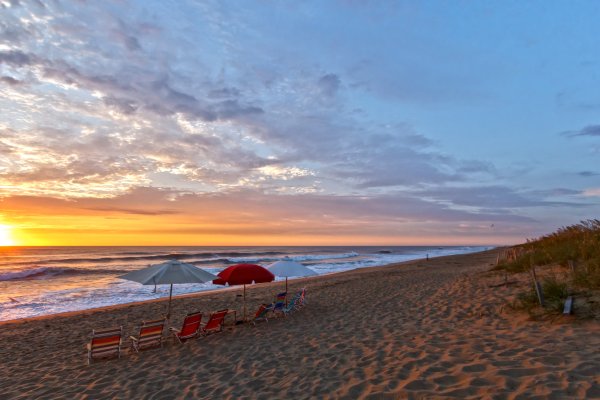 The highlight of my summers is our annual family trip to the Outer Banks. I like to relax on the beach and let time slow down, so while my family might like to bodysurf in the ocean, I contribute to the fun by taking the photos. I'm just fine sitting right here in my beach chair. When we do head out to explore though, we like these:
Local Raleigh Favorites
Citywide
Raleigh is my home, and these places are my home away from home.
First Friday
Strolling Raleigh's First Friday – a showcase of the city's creative community on the first Friday of every month – with a beer in hand is one of my favorite things to do in the city. A couple of my must-stops on these days are:
Future fall plans in the mountains
I've wanted to go to these places for a while now. This fall, my North Carolina bucket list is about to get two mountain towns shorter!
Brevard
Wilkesboro
To look back at summer a bit longer, see how Visit NC Director of Tourism Marketing Scott Peacock spends his summer months, what Visit NC Partner Relations Manager Andre Nabors' summer soundtrack is, and what sparks nostalgia in NC Film Director Guy Gaster. Plus, start planning your spring break trips now with Visit NC insiders Dana Grimstead and Veda Gilbert.
Updated August 2, 2023