8 Great Golf Courses Near North Carolina's Biggest Cities
Designed with challenges and a few surprises, these courses invite golfers of all handicap differentials. From historic layouts to renovated masterpieces, these fairways will remind you why you love to play in the first place.
1

Wilmington Municipal Golf Course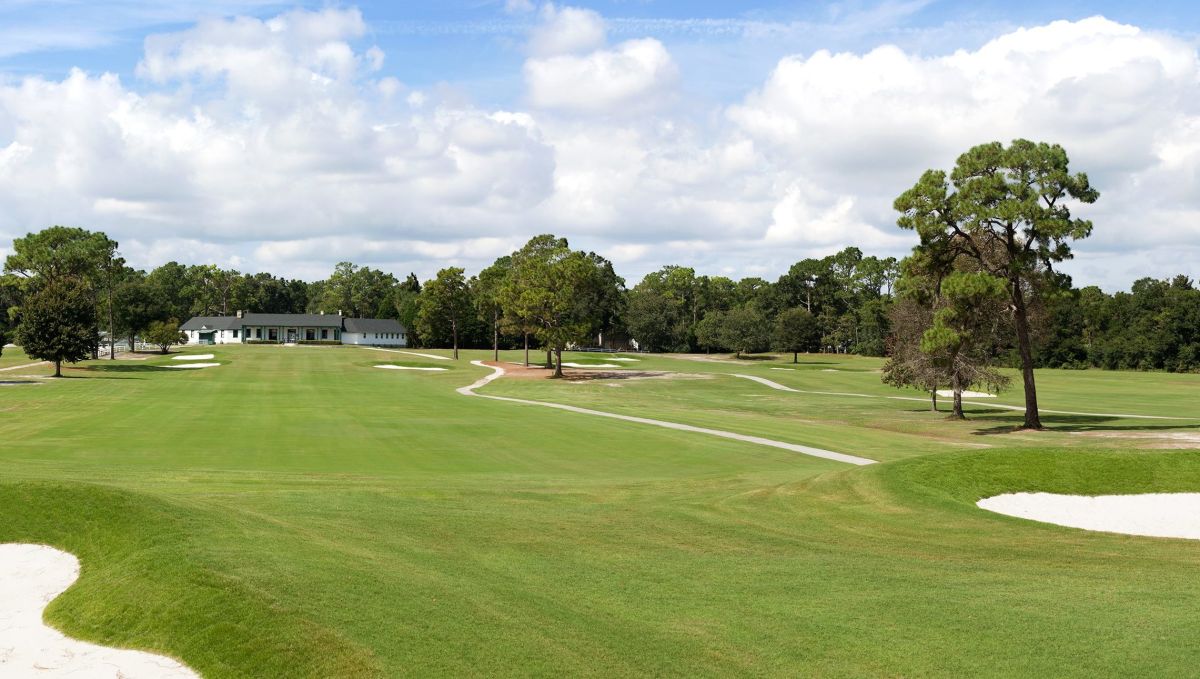 1

Wilmington Municipal Golf Course

Wilmington

See on map
Of all the courses designed by Donald Ross, this muni layout might be the most accessible. Ross' original 1926 vision came back stronger after a 2014 refresh that incorporated some signature turtleback greens (highest in the center) and deep bunkers.
2

Baywood Golf Club

Fayetteville

See on map
Perched just off Interstate 95, this local favorite that opened in 1990 offers quick and easy access to a beautiful setting, friendly staff and surprisingly affordable rates. But the 18-hole course itself is no pushover – you'll need to drive long and straight.
3

Grandover Resort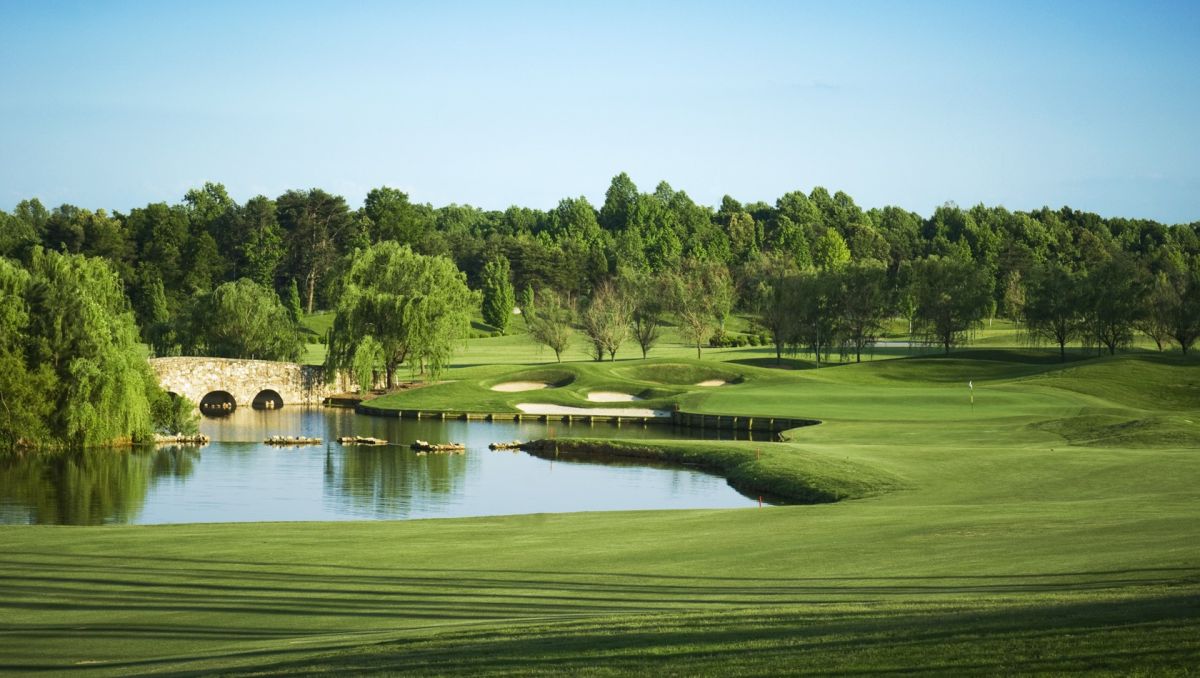 3

Grandover Resort

Greensboro

See on map
Two courses designed by David Graham and Gary Panks (Graham won the U.S. Open and PGA Championship) promise memorable rounds. The tree-dense East Course feels like a nature preserve, especially in fall. The West Course features more open, links-style holes.
4

Bradford Creek Public Golf Course
4

Bradford Creek Public Golf Course

Greenville

See on map
Wide-open fairways and minimal water hazards make this 18-hole course a pretty forgiving one for beginners and intermediates, yet more advanced golfers will find a challenge when hitting from the back tees. Enjoy a peaceful rural atmosphere and lighted driving range.
5

Grove Park Golf Course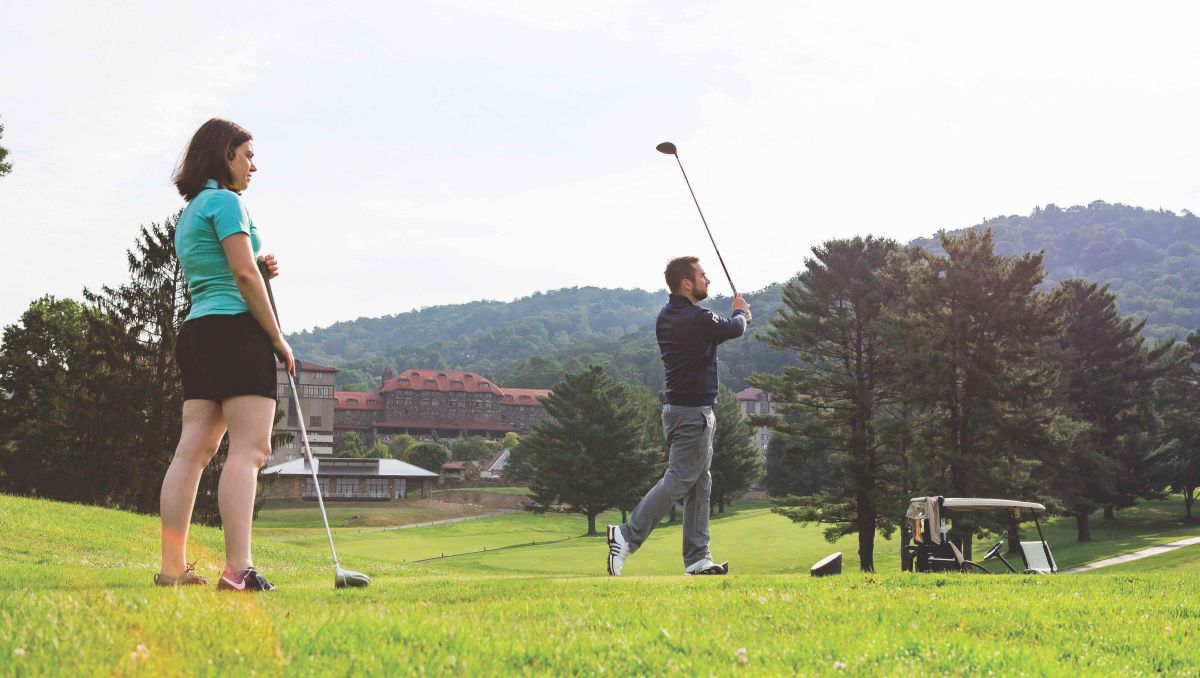 5

Grove Park Golf Course

Asheville

See on map
Donald Ross left his legacy all across North Carolina, including this course on the site of the historic Omni Grove Park Inn. Ross finished the layout in 1926, and a 2001 spruce-up made the course feel new without altering the original design.
6

Lonnie Poole Golf Course
6

Lonnie Poole Golf Course

Raleigh

See on map
Set on the Centennial Campus of N.C. State University, it's the only collegiate golf course designed by the legendary Arnold Palmer. Holes harmonize with the natural environment, thanks to sustainable grasses and distinctive bunkers. Hope for birdies and keep an eye out for them too. (Bluebirds love to hang out here.)
7

Duke University Golf Club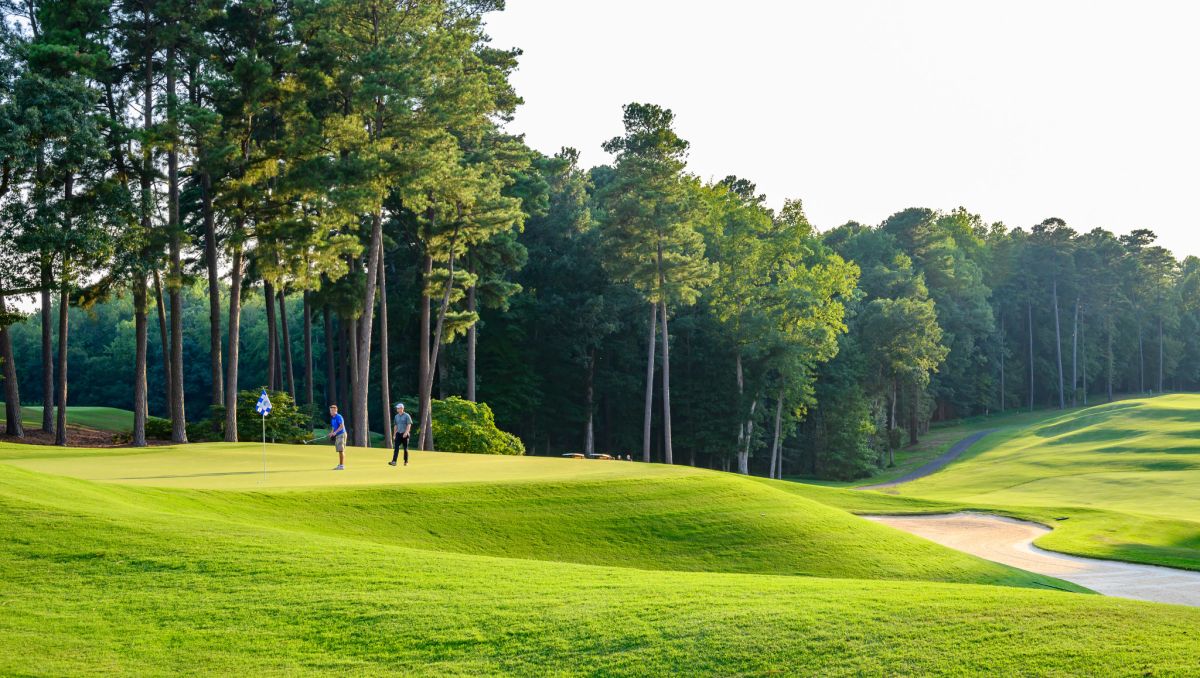 7

Duke University Golf Club

Durham

See on map
Experience quintessential Piedmont golf: meandering streams, hardwoods, towering pines and beautiful shrubbery. Robert Trent Jones Sr. designed the 18-hole course, which opened in 1957. His son Rees launched a redesign in 1993, burnishing its rep as one of the state's top courses.
8

The Tradition Golf Club
8

The Tradition Golf Club

Charlotte

Narrow Bermuda-grass fairways (with lots of trees), a handful of water hazards and small greens call for strategic shot-making on this rolling 18-hole course nestled in natural surroundings since 1996. In your favor: Only a few doglegs, and most greens are fairly flat.
Swing on over to The Official 2023 North Carolina Travel Guide and start charting your next course through the Tar Heel State.
Updated March 23, 2022