Horses, Adventure and Food Star in an Epic Mountain Weekend
On the eastern edge of the Blue Ridge Mountains of North Carolina, less than an hour from the glow of city lights, Ursa Major and other constellations are easy to see in the nighttime sky. But these aren't the only stars. World-class Grand Prix riders compete during Tryon International Equestrian Center's Saturday Night Lights series, where the evening begins with a festival and ends with incredible horse shows.
Make it the centerpiece of a three-day weekend full of bright spots, including hiking at a North Carolina landmark, savoring locally sourced cuisine and playing a round of golf at one of our state's top-ranked public courses.
Friday: Explore Your Surroundings
Prepare to be in awe of Chimney Rock State Park. Just past the main gate you'll find the entrance for the half-mile Great Woodland Adventure Trail and its 12 discovery stations, where guests of all ages learn about the park's creatures. The next trailhead starts a leisurely 1.4-mile round-trip hike through a hardwood forest to Hickory Nut Falls. It's one of the East's tallest waterfalls and a prominent filming location in 1992's The Last of the Mohicans. A steady supply of sweeping views will supply motivation for your 494-stair climb to the top of Chimney Rock, the 315-foot monolith that has drawn visitors for more than a century.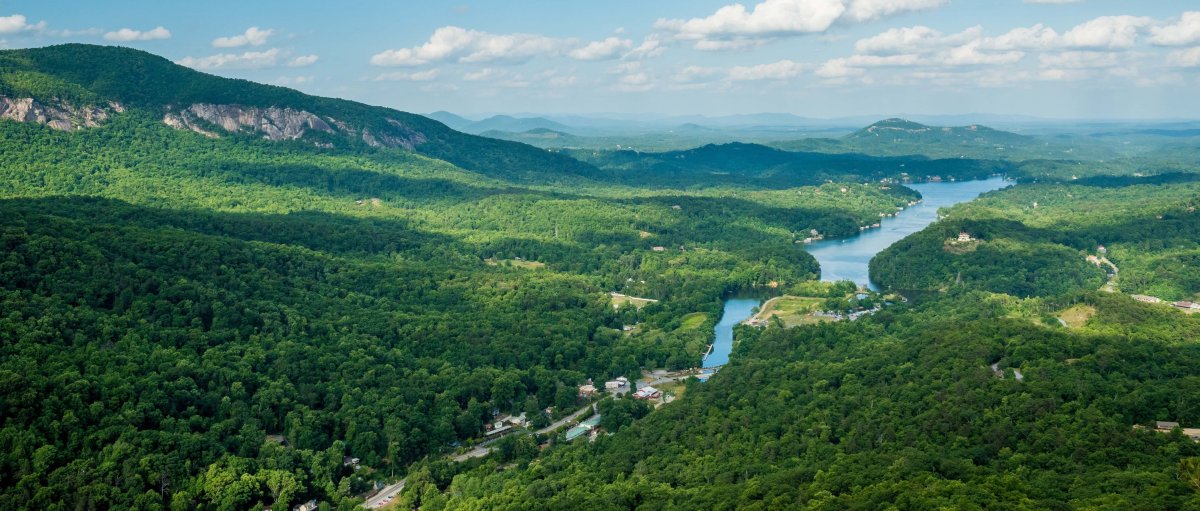 Back on flat land, follow the delicious aroma wafting along Main Street in Chimney Rock Village to Riverwatch Bar & Grille. Its sandwiches and burgers, which can be ordered with a chicken breast or veggie patty instead, are loaded with toppings. A lighter menu is offered at Hickory Nut Gorge Brewery along with a selection of seasonal beers. Enjoy one on its four decks, which lead to the Rocky Broad River's edge. Afterward, browse quaint shops for souvenirs.
Follow the river past the colorful Lake Lure Flowering Bridge and Morse Park to Lake Lure, where the annual Lake Lure Dance Festival in September celebrates the iconic film Dirty Dancing, filmed locally, and all things dance. The Lodge on Lake Lure's 17 rooms boasting Southern elegance, which can accommodate quiet getaways and family reunions, are the town's only lakefront lodging. Before settling into yours, learn about the lake's history and ecology on a sunset boat cruise.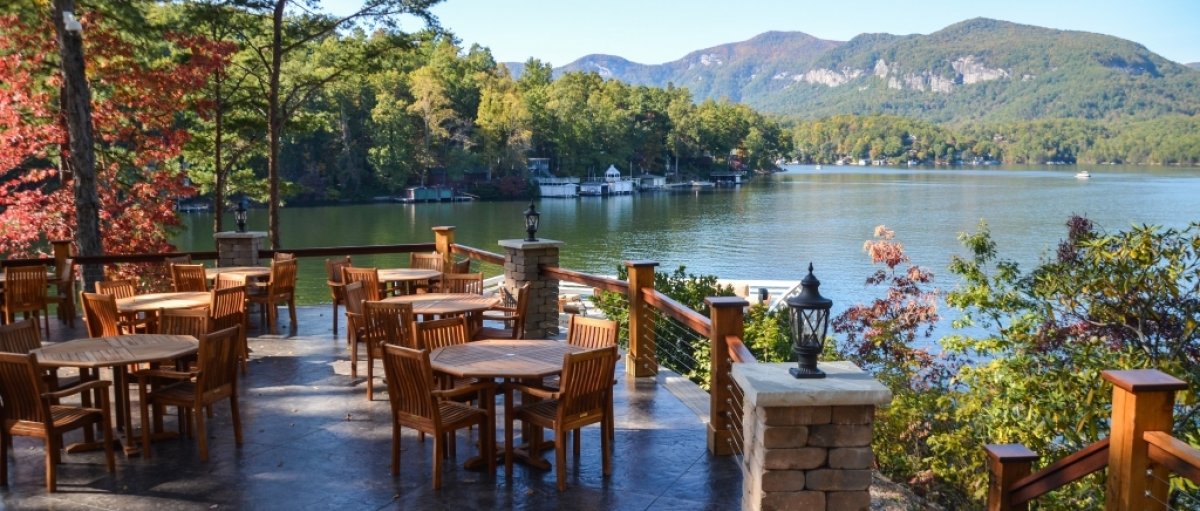 Dinner will be waiting for you at farm-to-table Appalachia Restaurant, located on the lodge's entrance level. Daily specials feature in-season local ingredients, and the grilled ribeye and Chilean sea bass are favorites. Panoramic mountain views are included with indoor or veranda seating.
Saturday: Enjoy Friendly and World-Class Competition
George Cobb, who's responsible for Quail Hollow Club in Charlotte and Augusta National's Par-3, designed the course at Cleghorn Golf & Sports Club. It was even ranked one of our state's 10 best public courses on PGA.com. The breathtaking mountain scenery is the real winner on this course, where low scores are a result of controlled drives.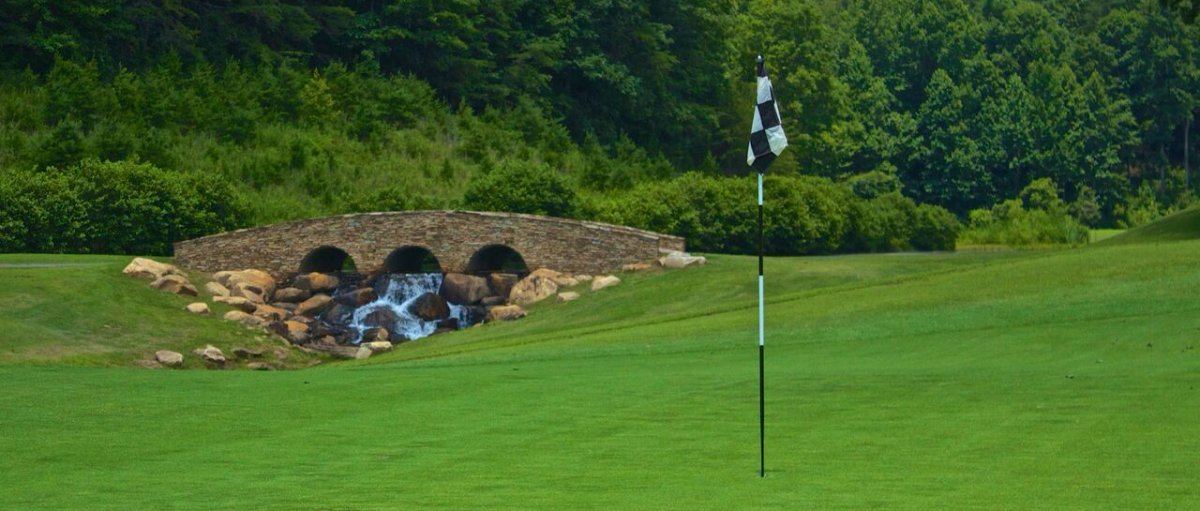 The Lodge on the Lake is about a half hour from Tryon International Equestrian Center, so it's convenient to stay there a second night. But if you'd rather move closer to the action, reserve one of the center's three- and five-bedroom cabins, one-bedroom tiny houses or a Stable House Inn room. RV sites with full hookups are available too.
The center offers a full events calendar, free parking, shopping and restaurants. Many of the dishes at Legends Grille include locally sourced ingredients.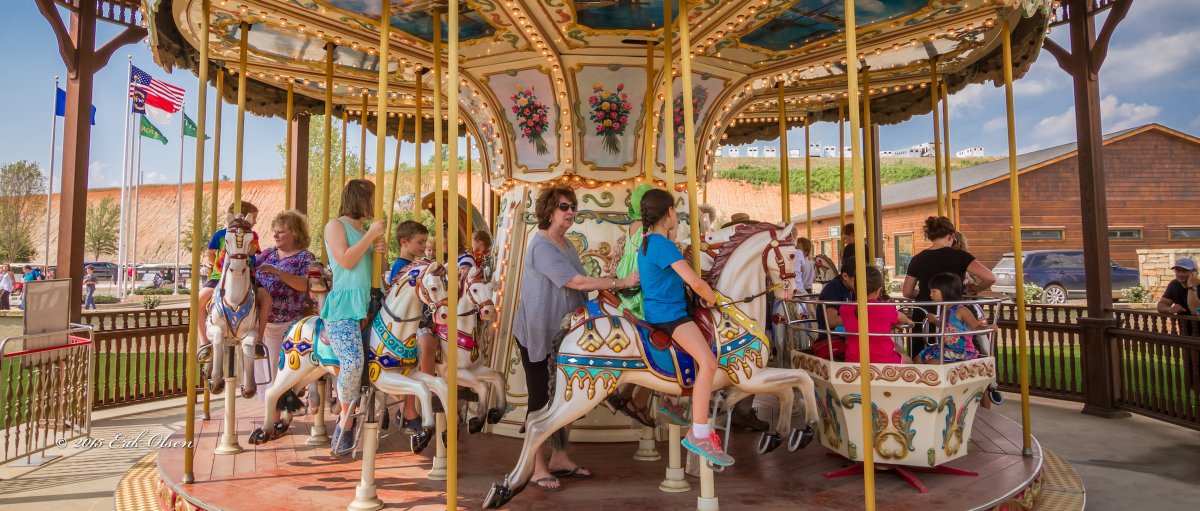 There's no admission fee to Saturday Night Lights, which kicks off at 6 p.m. Live music, face painting, performers and Venetian carousel rides bring the fun, while its centerpiece – Grand Prix – provides the excitement. Hooves pound as international riders lead their horses into soaring jumps over obstacles, including some nearly 5 feet tall, inside the 6,000-seat arena. They receive faults for mistakes such as refusing to jump or surpassing the time limit. The rider with the fewest wins.
Sunday: Try Unique Experiences
Located at the equestrian center, the metallic exterior and interior vibe of Roger's Diner is all 1950s. Sunday breakfast is the perfect time to dive into a stack of pancakes or a made-to-order omelet, although The Triple Crown (three eggs any style; choice of meat, hashbrowns or home fries; choice of toast, biscuit or English muffin) might be most appropriate before hitting the virtual trail on Tryon's equine simulator.
You'll need to schedule a time to ride the center's equine simulator, a mechanical horse that moves with the scenery shown on monitors. Instructor Barbro Ask-Upmark, who rode with the mounted police in her native Sweden and has won Grand Prix gold medals, is one of the world's best simulator instructors. She'll be with you on every step of this memorable experience. Novices and Olympic-level riders have benefited from her wisdom.
It's a car ride of less than 10 minutes to the resort's Cleghorn Gun Club. Its sporting clays course rolls with the landscape, and each of its 15 stations has four traps that cater to beginners and experienced shooters. National Sporting Clay Association accredited instruction is available by appointment. Golf carts and Caesar Guerini 12- and 20-gauge shotguns can be rented at the pro shop, which sells ammunition too.
As you can see, Tryon International Equestrian Center is a year-round destination – there's even a Winterfest series from mid-November through early January.
This trip idea was produced in partnership with Tryon International Equestrian Center.
Updated July 27, 2021