Relax with a High Country Winter Getaway
There's no reason to hibernate when you can celebrate the quiet beauty of the mountains, partake in winter sports, indulge your passions and just enjoy peaceful relaxation in North Carolina's High Country. If you're looking for an event to get you moving, the annual Winterfest in January is the place to be, and the area is perfect for a romantic Valentine's getaway.
Day 1: The Quaintness of Blowing Rock
A great starting point for a High Country excursion is Blowing Rock, the quintessential mountain town that is a renowned destination and ideal jumping off point – though don't get too close to the edge at The Blowing Rock, an immense rock outcropping 3,000 feet above a gorge.
Walk around and check out the quaint shops, galleries, bars and cafés lining the streets. Take a break and warm up with a visit to the Blowing Rock Art & History Museum with its six galleries dedicated to the visual arts, history and heritage of the region. And beware the scent of chocolate that will lure you into Kilwin's with its array of tempting sweets.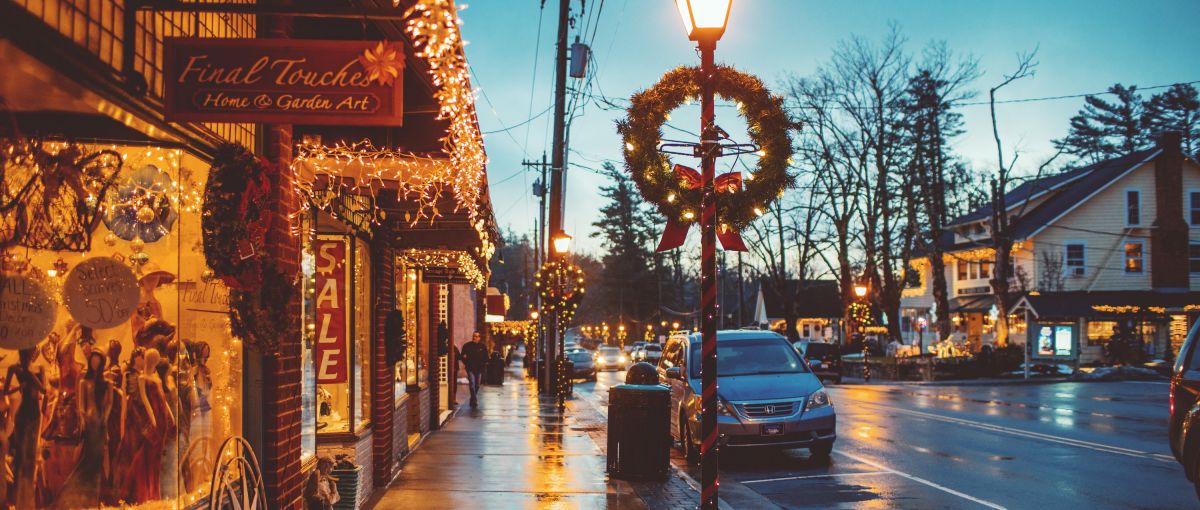 If you're looking for a unique place to stay, you should consider the local inns that breathe charm and history, such as Gideon Ridge Inn, The Inn at Ragged Gardens and Green Park Inn. A new twist is Blowing Rock Ale House and Inn where you can eat, drink and make merry under one roof – and also tour the working brewery.
Dining in the evening is a cozy way to end the day. Storie Street Grille is located on Main Street, while tucked away on a quiet side street is long-time local favorite Bistro Roca. Once a speakeasy, Bistro Roca is home to North Carolina's longest continually serving bar.
Blowing Rock's popular Winterfest in January features the Chili Challenge, a wine tasting, auction, hayrides, bonfires, WinterFeast and the shiver-inducing Polar Plunge during which costumed crazies careen into the ice-crusted lake.
Day 2: Head for the Hills and Prepare for Outdoor Fun
Winter sports enthusiasts know the High Country offers the highest ski and snowboard areas in the East, but there are plenty of other outdoor activities found here.
Enthusiasts will tell you winter hikes have distinct advantages over summer hikes because the views are wide open and trails are peacefully uncrowded. It's worth braving the chill to make your way to one of the area's waterfalls that transform into wondrous works of icy art during the winter season.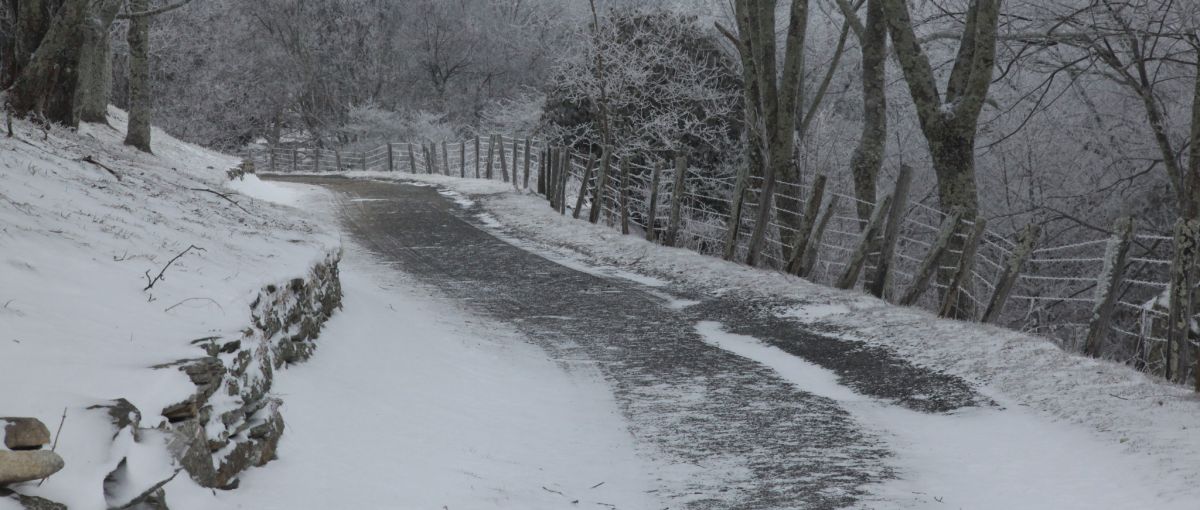 Many of the area's parks are ideal starting points. Moses H. Cone Memorial Park, just off the Blue Ridge Parkway, has miles of walkable roads, while the loop trail around Price Lake is a favorite. Scenic Grandfather Mountain has a variety of trails open year-round. Guidance and information are readily available at local outdoor shops.
If your passion is fishing, winter is an ideal season to stalk wily mountain trout. The crowds are gone, leaving you with solitude, spectacular scenery, and brook, brown and rainbow trout. There are guide services around the High Country offering outings, while Chetola Resort has its own trophy waters and fishing packages.
A relaxing visit to the spa could help you recover from a strenuous day of skiing, hiking, fishing or shopping. Westglow Resort & Spa is a top-rated luxury destination spa set in an elegant Greek Revival mansion. The spa at Chetola Resort has a full menu of services as well as fitness classes, personal training programs and plant-based cooking classes. At the Inn at Crestwood, guests and visitors can enjoy a variety of therapeutic services and treatments, along with a lap pool, sauna and steam bath.
Day 3: Getting Nostalgic in Boone
The town of Boone, named after Daniel and home to Appalachian State University, has a nostalgic feel with its King Street lined with restaurants, cafés, shops and boutiques. The restored post office is a classic, and a statue of iconic mountain musician Doc Watson picking his guitar graces a downtown bench. The university's buildings provide a modern backdrop, including the Turchin Center for the Visual Arts with its permanent collections and rotating exhibitions.
Nearby Banner Elk exudes small-town charm and offers several outdoor excursions. Or you can ease back in time in Valle Crucis where you can warm up by the potbellied stove inside Mast General Store, which has served the area since 1883.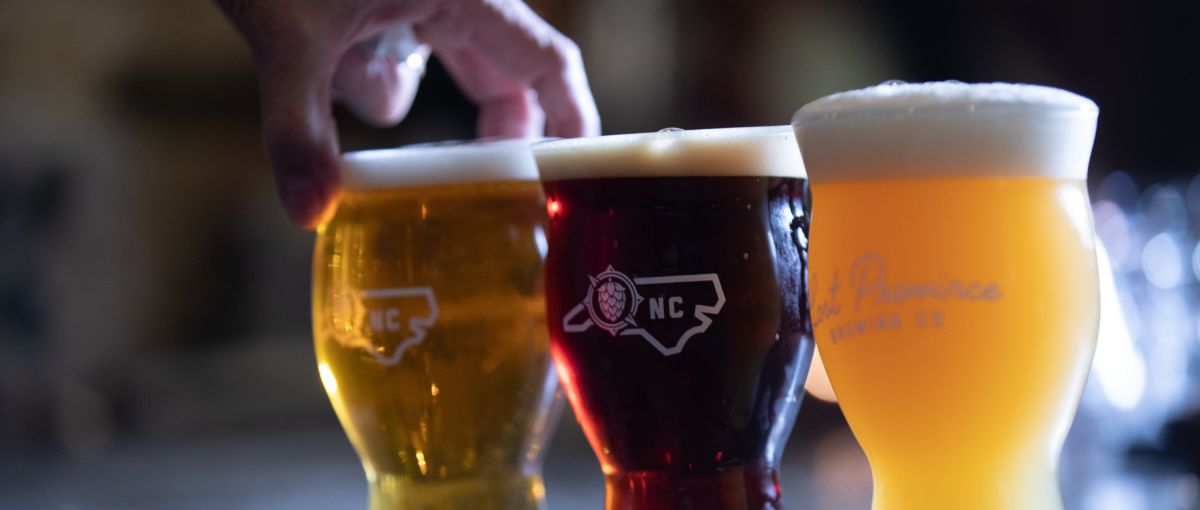 Check out the burgeoning craft beer scene in the High Country where you can expect to find seasonal concoctions designed for cold-weather imbibing. For example, Boone has Appalachian Mountain Brewery and Lost Province Brewing Company. If wine is your preference, both Banner Elk Winery & Villa and Grandfather Vineyard & Winery operate tasting rooms where you can sample and sip.
If you're looking for an off-the-beaten-path culinary experience, venture to the Gamekeeper Restaurant or The Table at Crestwood, nestled in the woods between Blowing Rock and Boone. Or spice up your evening with some Cajun cuisine at Louisiana Purchase Food & Spirits in Banner Elk.
Updated October 15, 2018