Celebrate North Carolina's Industrial Evolution By Visiting These Sites
Once mills and factories, these buildings from North Carolina's manufacturing heyday have become cool venues for creatives, fun-seekers, foodies and history buffs. Plan a visit to feel just as revitalized as these spaces.
Attractions you'll find in this article:
American Tobacco Campus | Camp North End | Emmet's Social Table |Industry Hill
North Carolina Transportation Museum | Optimist Hall | Pinehurst Brewing Company
Rocky Mount Mills | Saxapahaw Rivermill | Transfer Co. Food Hall
1

American Tobacco Campus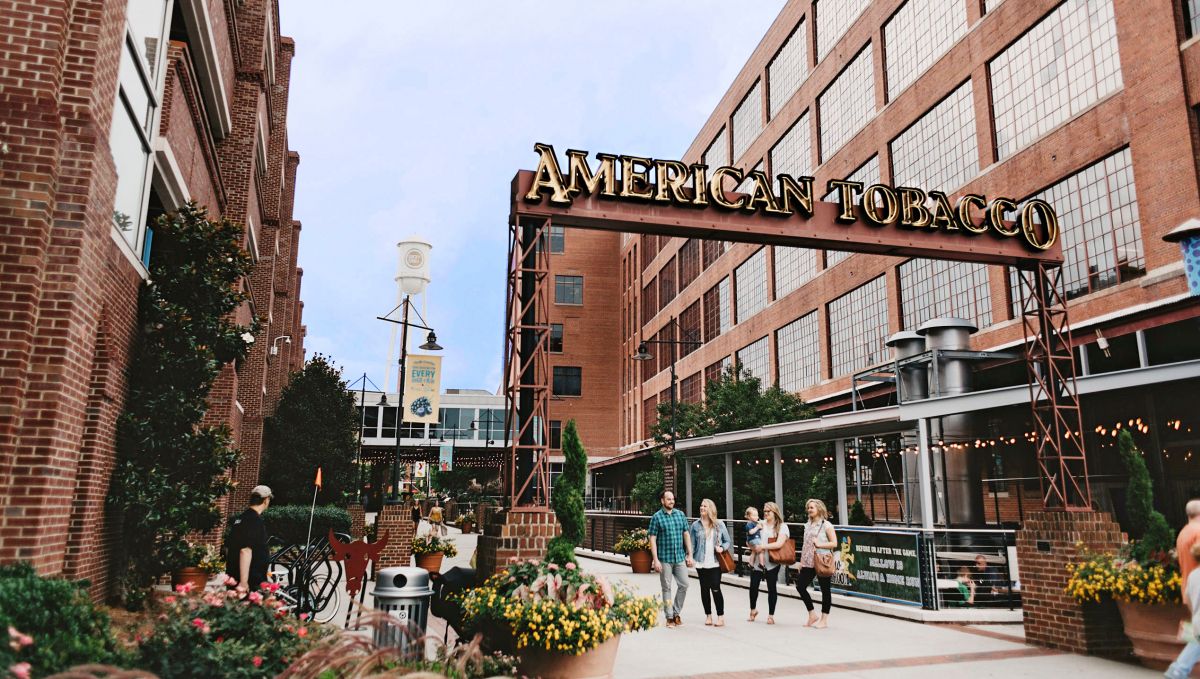 1

American Tobacco Campus

Durham

See on map
Restored factory buildings that once churned out cigarettes now anchor the American Tobacco Campus, a development of offices, apartments, retail, lodging, and sports and arts venues. At one time, the American Tobacco Company was the biggest cigarette maker in the world, but its Durham operations closed in 1987. Walk through campus and past the Lucky Strike-logoed smokestack and water tower, as well as a man-made river. Dine at white tablecloth NanaSteak or Tobacco Road Sports Cafe, catch a game at Durham Bulls Athletic Park (where the most famous Minor League Baseball team in the country plays) or walk to a show at the Durham Performing Arts Center. The Aloft Durham Downtown hotel offers loft-inspired rooms with modern decor and views of the historic buildings.
2

Camp North End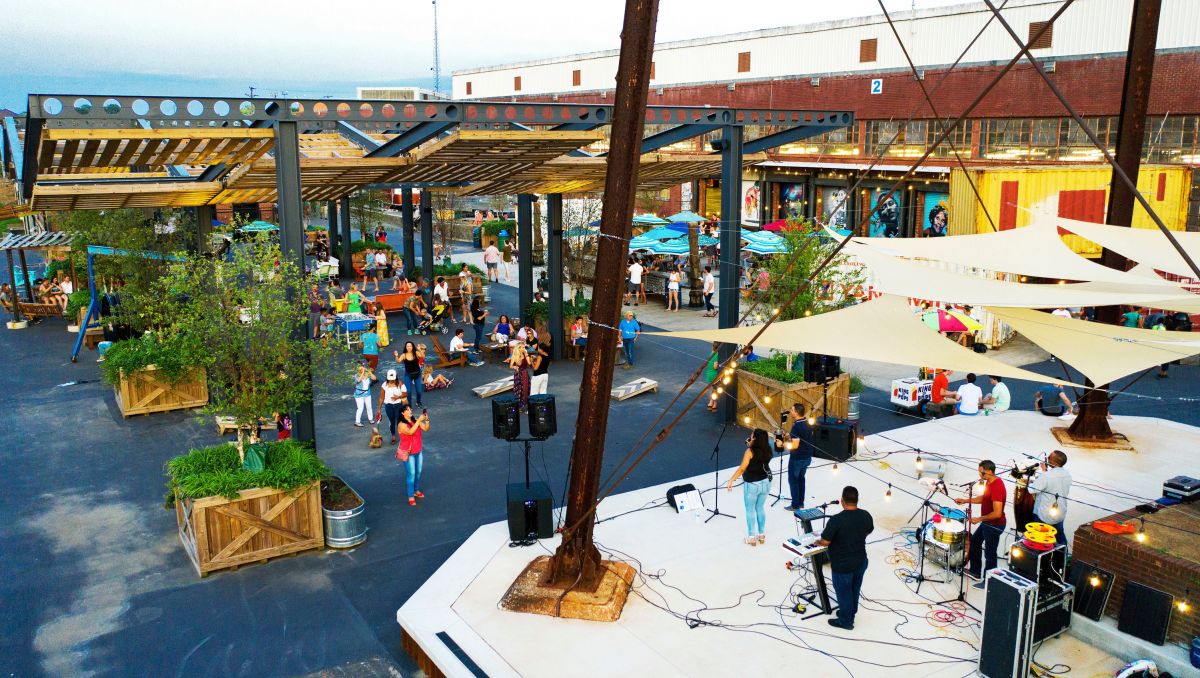 2

Camp North End

Charlotte

See on map
Eat, drink and live boho-style in a place where Model T Fords and military missiles once rolled off assembly lines. Camp North End, a 76-acre industrial site not far from Uptown, houses artists, entrepreneurs and other creative types in spaces that preserve the factory-warehouse character of the buildings while catering to modern uses. Some of the dining options include Hex Coffee, Free Range Brewing's second location, and Leah and Louise (named one of the "Best New Restaurants in America in 2020" by Esquire). Souvenirs from apparel to accessories to artwork can be found at shops, including Feminist Goods Co. and Windy O'Connor Art and Home. With murals around every corner, don't forget to snap some photos to take with you as well.
3

Emmet's Social Table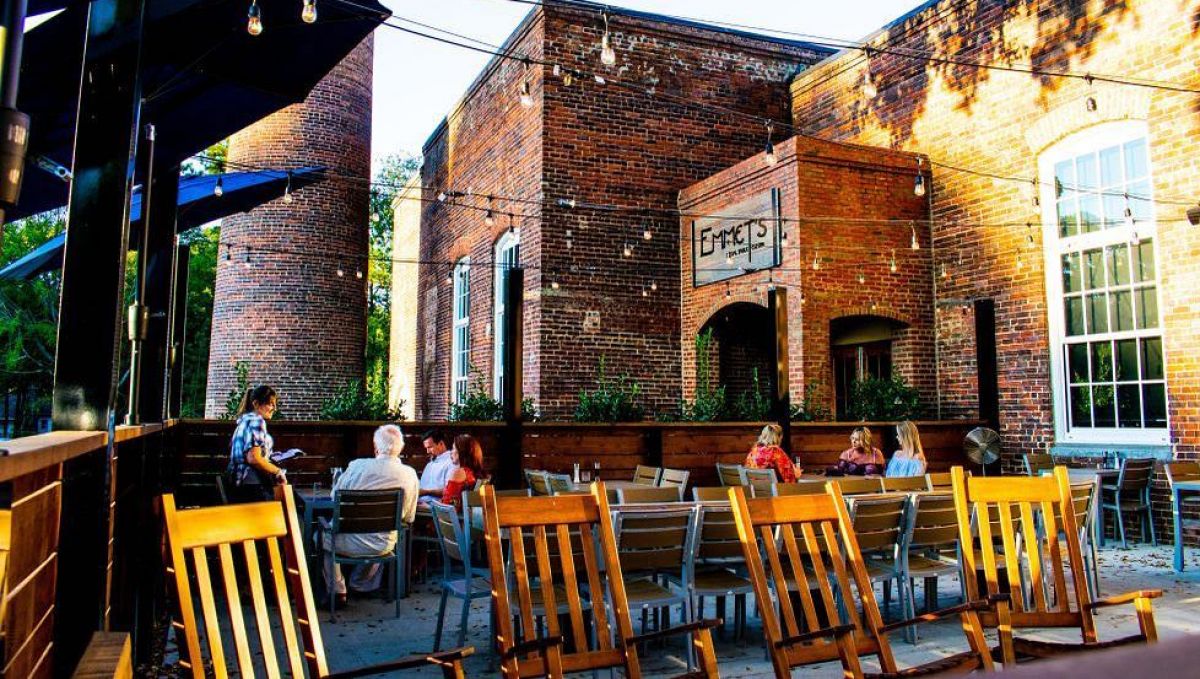 3

Emmet's Social Table

Waxhaw

See on map
With Emmet's Social Table's exposed brick and ceiling pipes, diners can only imagine all that's occurred inside the former turn-of-the-19th-century cotton mill. Share a variety of small plates for a full tour of flavors; local favorites include the poke-stuffed avocado, tenderloin flatbread, German beef sliders and pork belly tacos. Whether you dine inside or on the outdoor patio, don't forget the ice cream flight featuring four flavors from Waxhaw Creamery. Pro tip: Visit on a weekday to take advantage of the sweet specials. Emmet's also sports an extensive gluten-free menu.
4

Industry Hill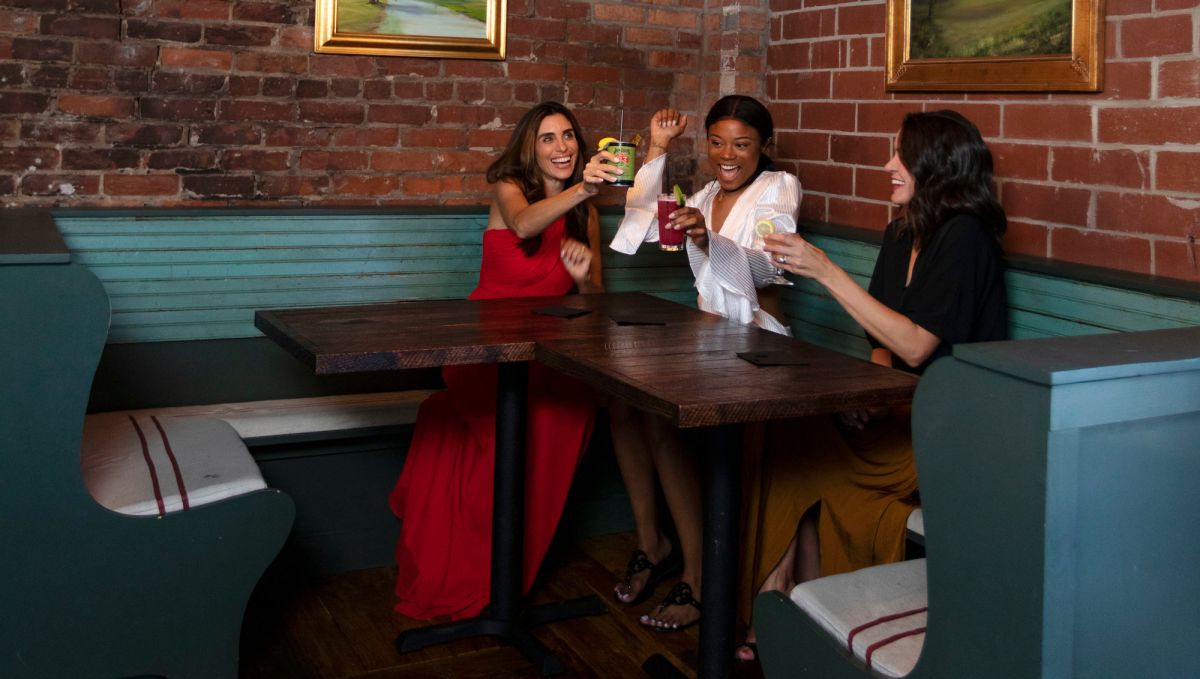 4

Industry Hill

Winston-Salem

See on map
At Industry Hill, former factories and warehouses are now an expansive hub for creatives, entrepreneurs and fun. The Big Winston Warehouse houses Fiddlin' Fish Brewing Company. Craft beer maker Wise Man Brewing occupies the 90-plus-year-old Angelo Brothers building. On weekends, live country, bluegrass and folk acts fill Earl's, a bar and Southern kitchen. Broad Branch Distillery offers tours and a tasting room, while Radar Brewing Company sports a terrific beer garden. There's more beer (and kombucha) at Winston Junction Market, the Saturday farmers market. And a pit stop at The Winston Cup Museum tops off your tank with NASCAR history.
5

North Carolina Transportation Museum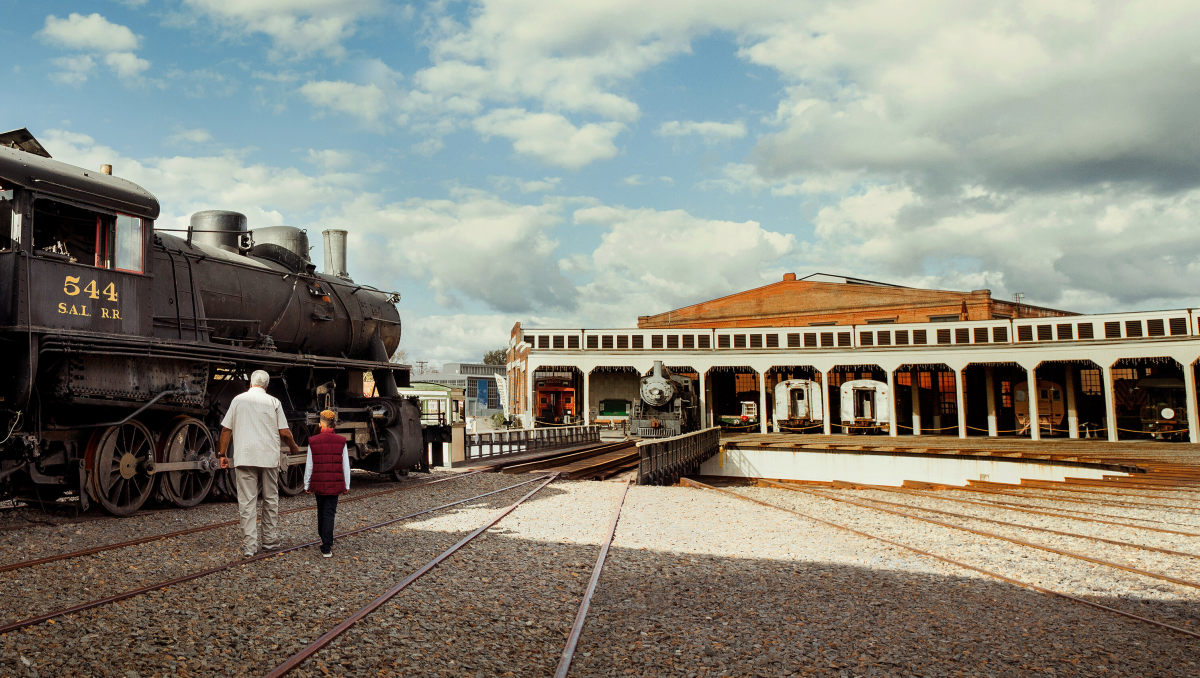 5

North Carolina Transportation Museum

Spencer

See on map
Dubbed as "the museum that moves you," the North Carolina Transportation Museum was once home to the Southern Railway's largest steam locomotive repair facility. Featuring an abundance of transportation history – from trains to cars to planes and more – the museum offers exhibits, myriad displays and an authentic 1898 train station that serves as the visitors center. Visit Tuesday through Saturday and you can ride the 1924 turntable at the largest remaining roundhouse in North America. On Saturdays, you can also take a 25-minute train ride through the entire 57-acre site.
6

Optimist Hall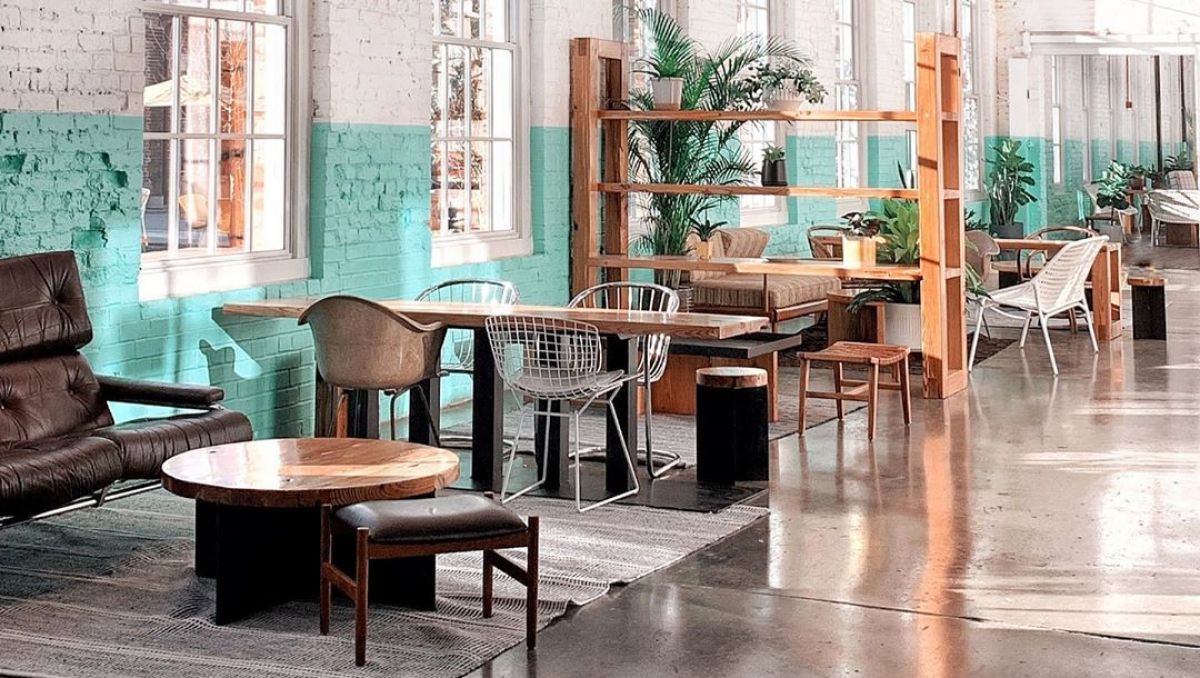 6

Optimist Hall

Charlotte

See on map
Originally Charlotte's largest textile mill, Optimist Hall reopened in 2019 as a food hall and became an instant hit. With more than 20 vendors and room to grow, Optimist Hall has been reborn into a model of rehabilitated architecture filled with pastel walls, wood furniture and foliage accents. If it's nice out, lounge in the equally beautiful outdoor spaces offering views of the Queen City's skyline. Grab a cocktail at Spindle Bar and walk a loop around the building to prioritize what to snack on. Pro tip: The Dumpling Lady (order the pork and chives variety), Papi Queso (perfect your cheese pull with a gourmet grilled cheese) and Felix Empanadas (the bacon, date and goat cheese empanadas are heavenly) are all beloved.
7

Pinehurst Brewing Company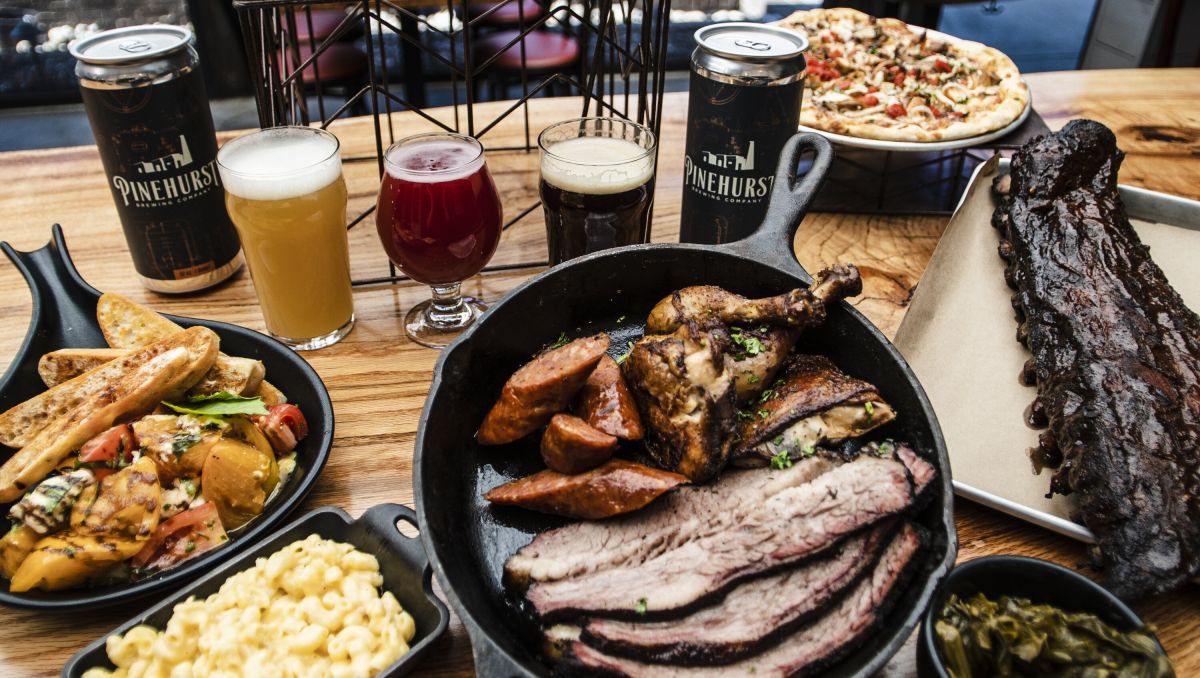 7

Pinehurst Brewing Company

Pinehurst

See on map
Cheers to enjoying a beer brewed in a building that's more than 130 years old. At Pinehurst Brewing Company, care was taken during the extensive renovation to ensure as much of the original steam plant was maintained as possible. The brick corbeling and façade? All beautifully preserved. The windows and arches? Amazingly restored. And when you take a seat to relax with a pint and plate of barbecue (smoked on-site), be sure to take a close look at the table legs and light fixtures – many original valves and pipes were repurposed to work in the space today. The brewery sits just a half-mile from Pinehurst Resort, where a round at Pinehurst No. 2 can be found near the top of many golfers' bucket lists.
8

Rocky Mount Mills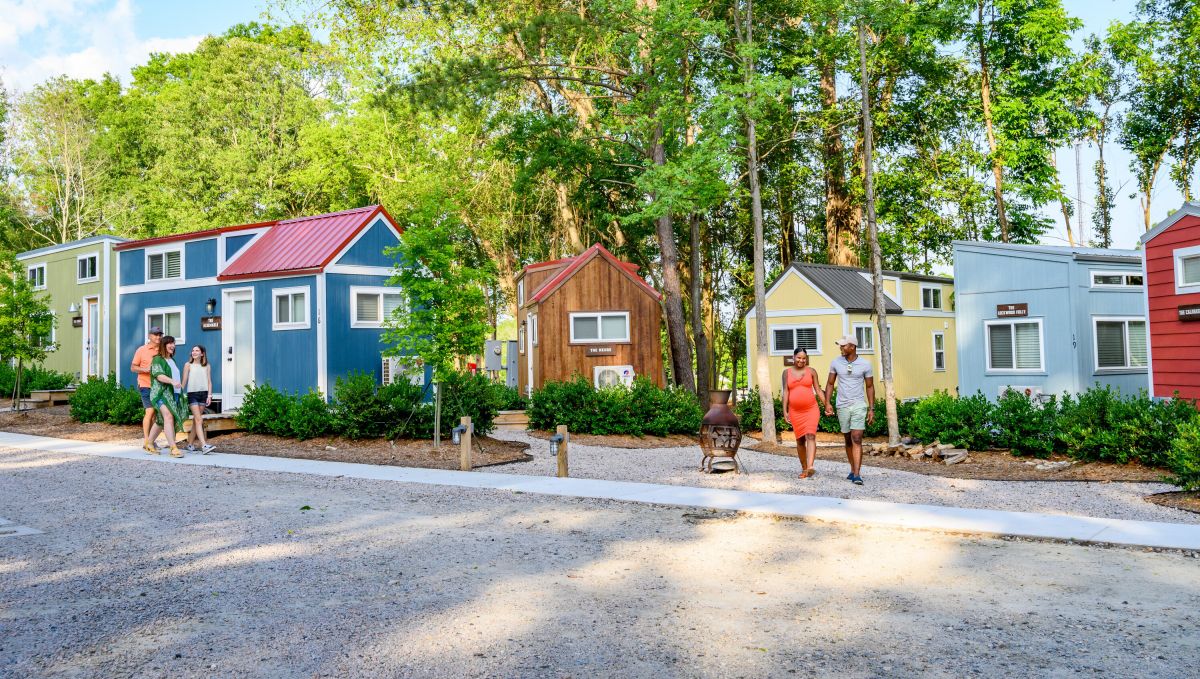 8

Rocky Mount Mills

Rocky Mount

See on map
Opened along the Tar River more than 200 years ago, Rocky Mount was home to one of North Carolina's oldest cotton mills. Walk the grounds to see its historic buildings refit for new uses, like the region's only beer incubator. Across the street, The Village, which once housed mill workers, bustles anew as a modern residential neighborhood. Tiny-house hotel River and Twine offers 20 boutique homes close to all the action. Each home includes amenities like televisions, fridges, microwaves, coffeemakers and Wi-Fi as well as special details like record players, curated album collections and board games. Lofted sleeping areas add a welcome amount of airiness to each space.
9

Saxapahaw Rivermill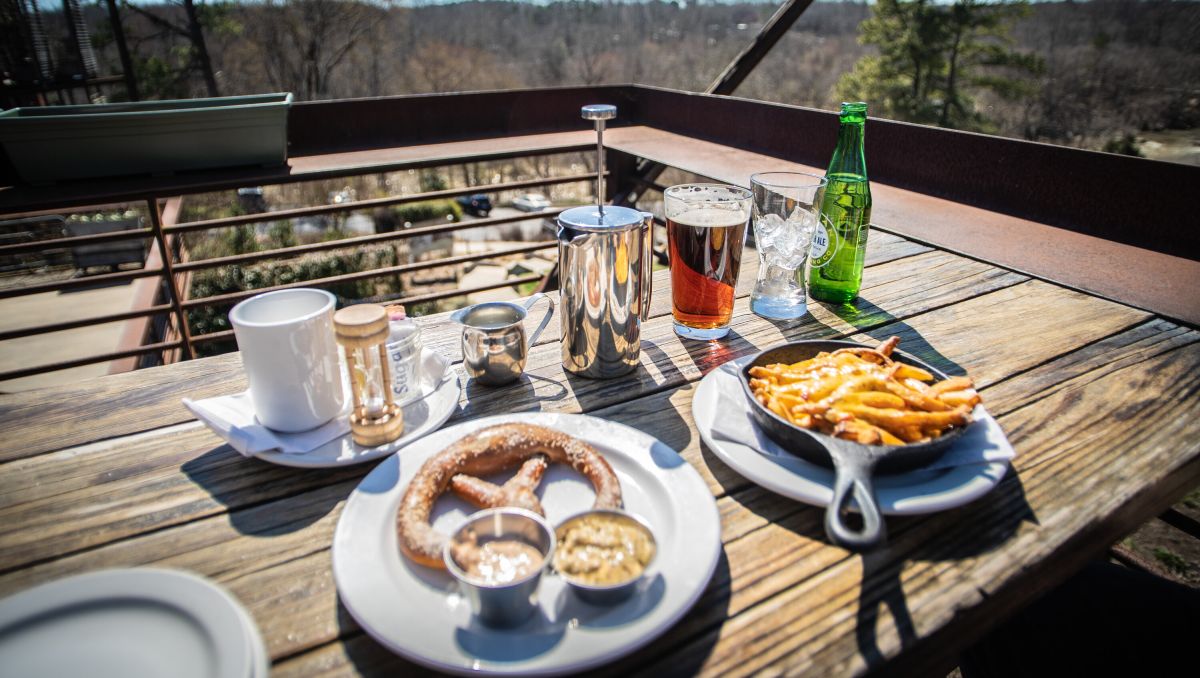 9

Saxapahaw Rivermill

Saxapahaw

See on map
P is for pub, puppets and produce, all part of Saxapahaw Rivermill, a former cotton mill and dye house on the banks of the Haw River. The historic mill's buildings have been recast as homes and businesses with easy access to food, music, water and trails. The Eddy Pub serves up local beer, plus food sourced from nearby farms. Paperhand Puppet Intervention stages family-friendly shows with giant puppets and masks made from papier-mâché, cardboard, bamboo and recycled materials. Saturdays in Saxapahaw (May to August) include a farmers market, food trucks and live music. It's free, but folks chip in for the band when the "swan bucket" comes around.
10

Transfer Co. Food Hall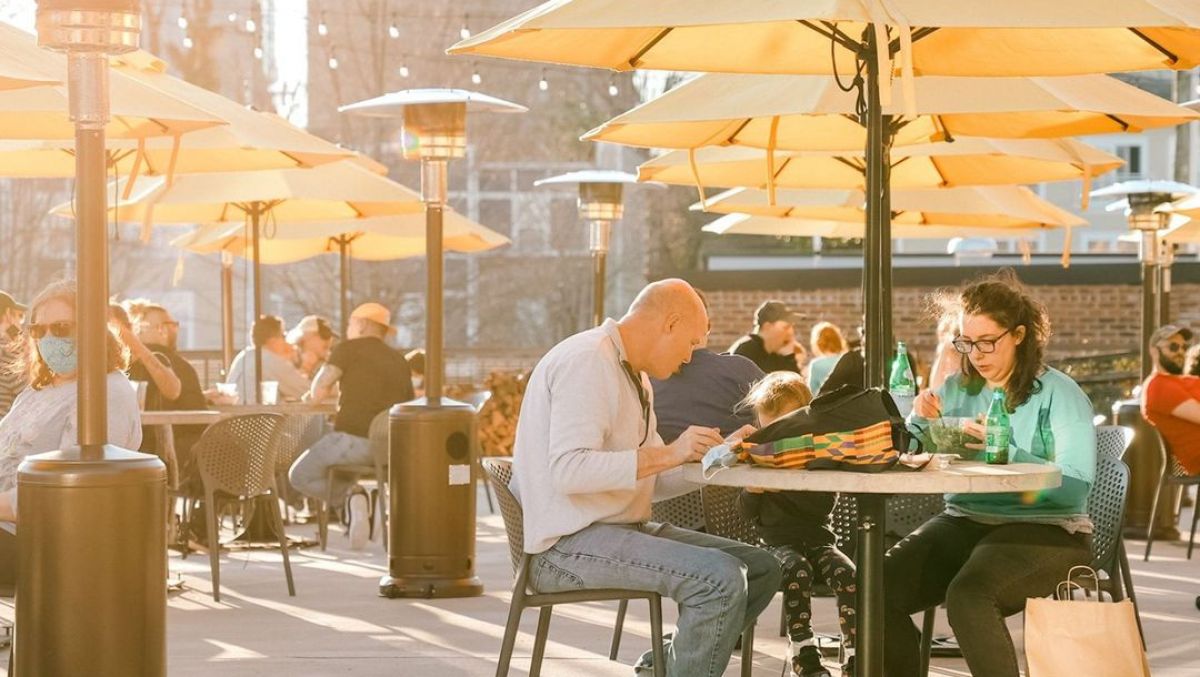 10

Transfer Co. Food Hall

Raleigh

See on map
Transfer Co. Food Hall's past as a warehouse that serviced buses inspires its main goal today: connect people and places, using food as a vehicle. Enjoy a beverage from the full-service bar while you browse your meal choices, ranging from burgers and burritos to oysters and charcuterie. Or stop by as early as 8 a.m. on most days to indulge in a latte and wood-fired bagel from Benchwarmers Bagels (they also make pizzas at dinnertime – order ahead; they go fast). Find a seat under strings of lights on the dog-friendly patio to take in brilliant views of the Raleigh skyline. Then finish the evening with a taste of Asheville in the Piedmont at Burial Beer Co.'s taproom, filled with award-winning beers (try the Gang of Blades Double IPA or Shadowclock Pilsner).
Updated April 7, 2021