Celebrate North Carolina's Industrial Evolution By Visiting These Sites
The past lives on in new ways as former mills give structure to the basics of life: eating, drinking, shopping and living. These unique buildings and businesses attract avid socialites and history buffs alike.
1

Saxapahaw Rivermill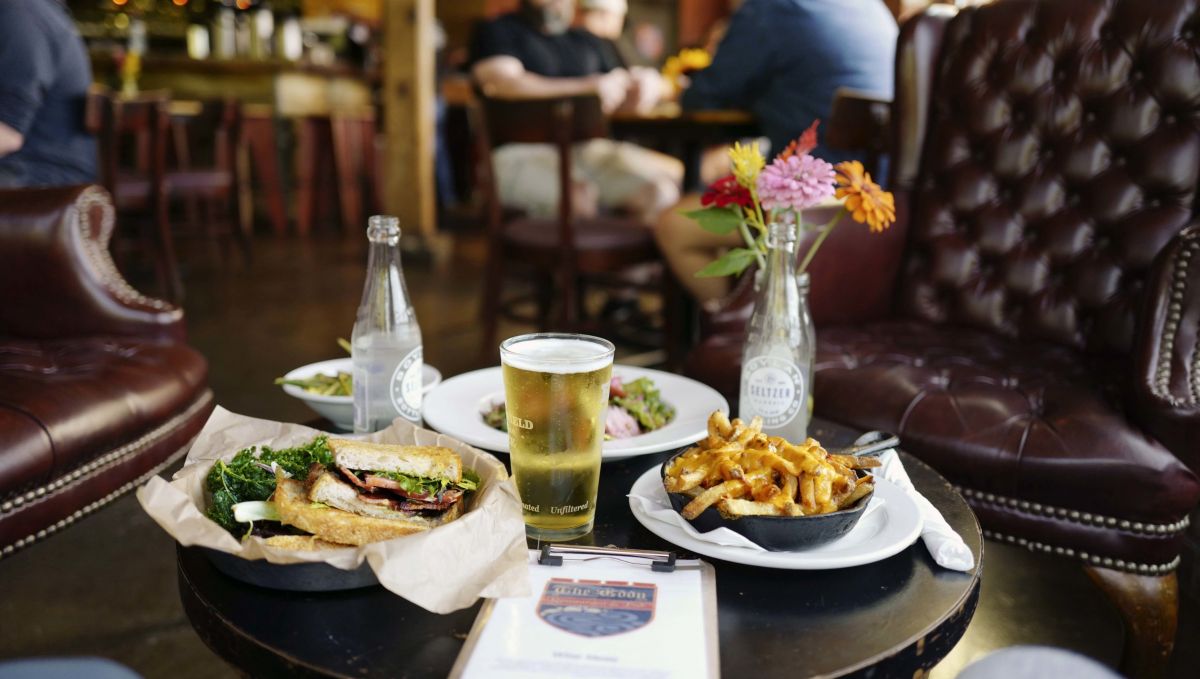 1

Saxapahaw Rivermill

Saxapahaw

See on map
P is for pub, puppets and produce, all part of Saxapahaw Rivermill, a former cotton mill and dye house on the banks of the Haw River. The historic mill's buildings have been recast as homes and businesses with easy access to food, music, water and trails. Community gathering spot The Eddy Pub serves up N.C. beer, plus food sourced from local farms. Paperhand Puppet Intervention stages family-friendly shows with giant puppets and masks made from papier-mâché, cardboard, bamboo and recycled materials. Saturdays in Saxapahaw (May to August) include a farmers market, food trucks and live music. It's free, but folks chip in for the band when the "swan bucket" comes around.
2

American Tobacco Campus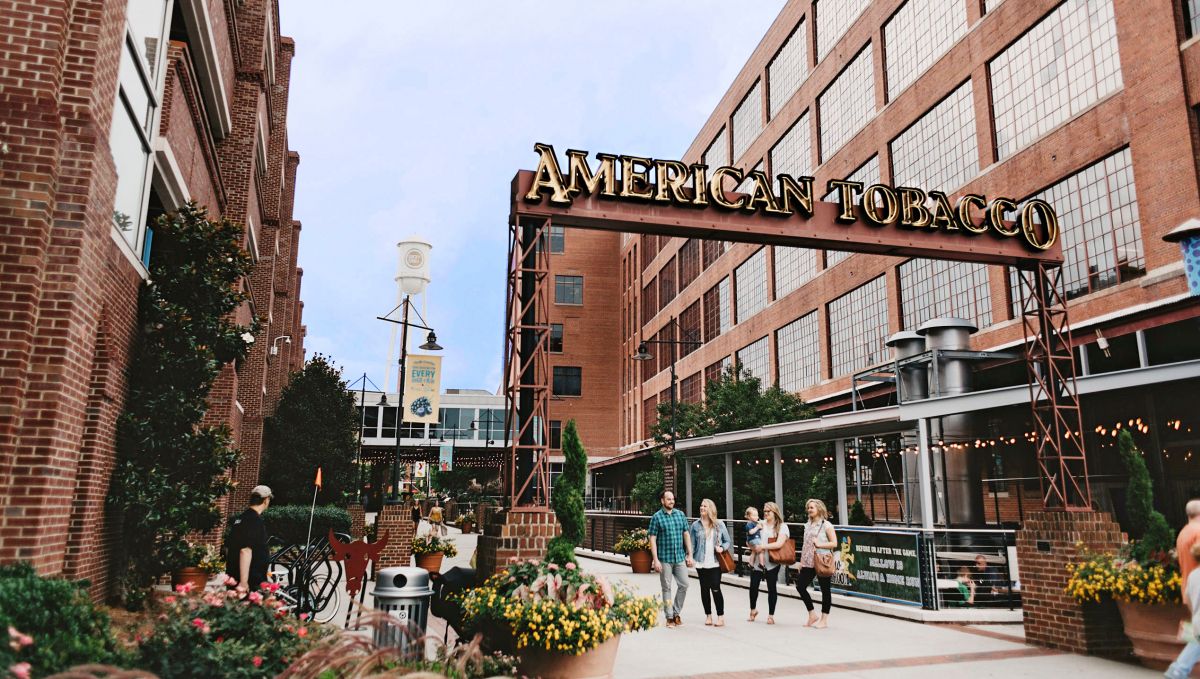 2

American Tobacco Campus

Durham

See on map
Restored redbrick factory buildings that once churned out cigarettes now anchor the American Tobacco Campus, a development of offices, apartments, retail, lodging, and sports and arts venues. At one time, the American Tobacco Company was the biggest cigarette maker in the world. Its Durham operations closed in 1987. Walk through campus past the Lucky Strike-logoed smokestack and water tower, as well as an artificial river with falls. Dine at white tablecloth NanaSteak or sports bar Tobacco Road Sports Cafe, catch Minor League Baseball at Durham Bulls Athletic Park, or walk to a show at the Durham Performing Arts Center. The Aloft Durham Downtown hotel, next to the arts center, offers loft-inspired rooms with modern decor and views of the historic factory buildings.
3

Rocky Mount Mills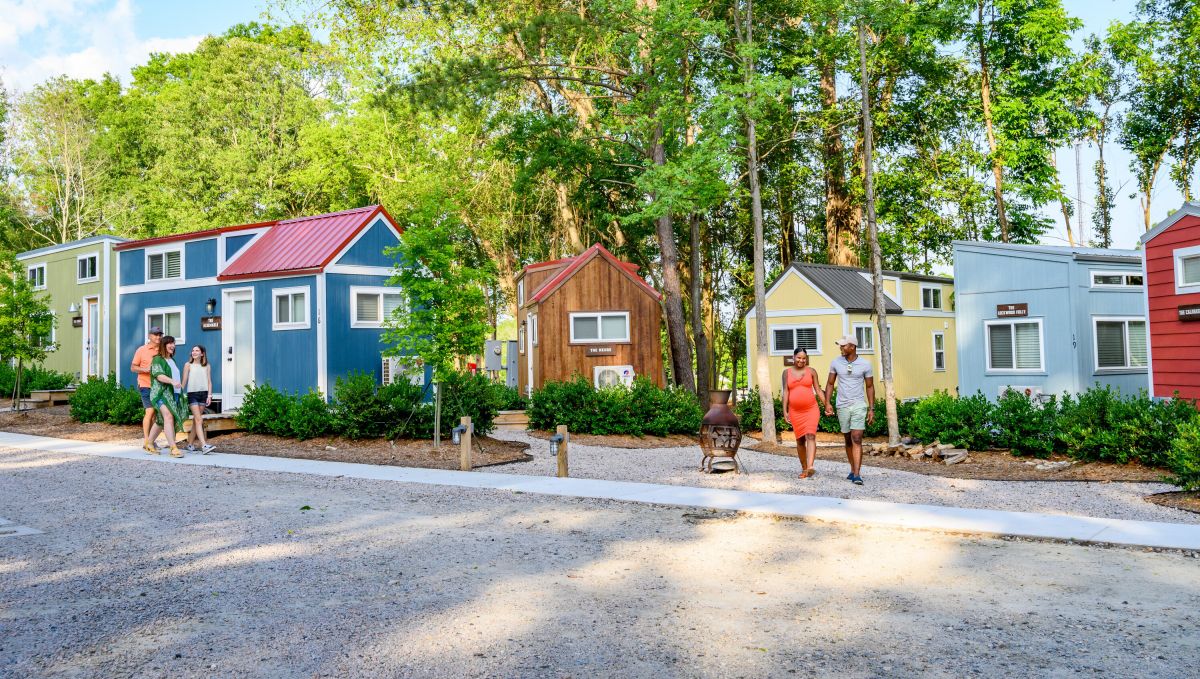 3

Rocky Mount Mills

Rocky Mount

See on map
Head to Rocky Mount Mills, a former cotton mill turned into homes, offices, restaurants and breweries. Opened along the Tar River more than 200 years ago, Rocky Mount was one of our state's oldest cotton mills. Walk the grounds to see its historic buildings – dating from before the Civil War to the mid-20th century – beautifully refit for new uses, such as the region's only beer incubator. Across the street, Mill Village, once home to mill workers, bustles anew as a modern residential neighborhood. A tiny-house hotel, River and Twine, offers 20 boutique homes designed for the setting. Each cozy, modern abode comes packed with amenities such as televisions, fridges, microwaves, coffeemakers and Wi-Fi. Lofted sleeping areas add a surprising amount of airiness to each space.
4

Brooklyn Arts District

Wilmington

See on map
Once on the wrong side of the tracks – literally, thanks to rail traffic – the Brooklyn Arts District now cries "All aboard!" Set downtown between the Cape Fear River and Smith Creek, the area saw its rebirth gather steam when pharma company PPD moved its headquarters there. Historic St. Andrews Presbyterian Church, saved from demo, became the Brooklyn Arts Center, a venue for weddings and the arts. Cape Fear Community College added the Wilson Center, which hosts concerts and theater productions. New apartments and condos share blocks with old industrial buildings, their residents filling places like Goat and Compass pub and Flytrap Brewing, in an old office building. Other faves include wine and beer bar Palate Bottle Shop and Reserve, The District Kitchen and Cocktails (polished-casual dining), and The Red Eye Bakery, known for pastries, especially croissants.
5

Camp North End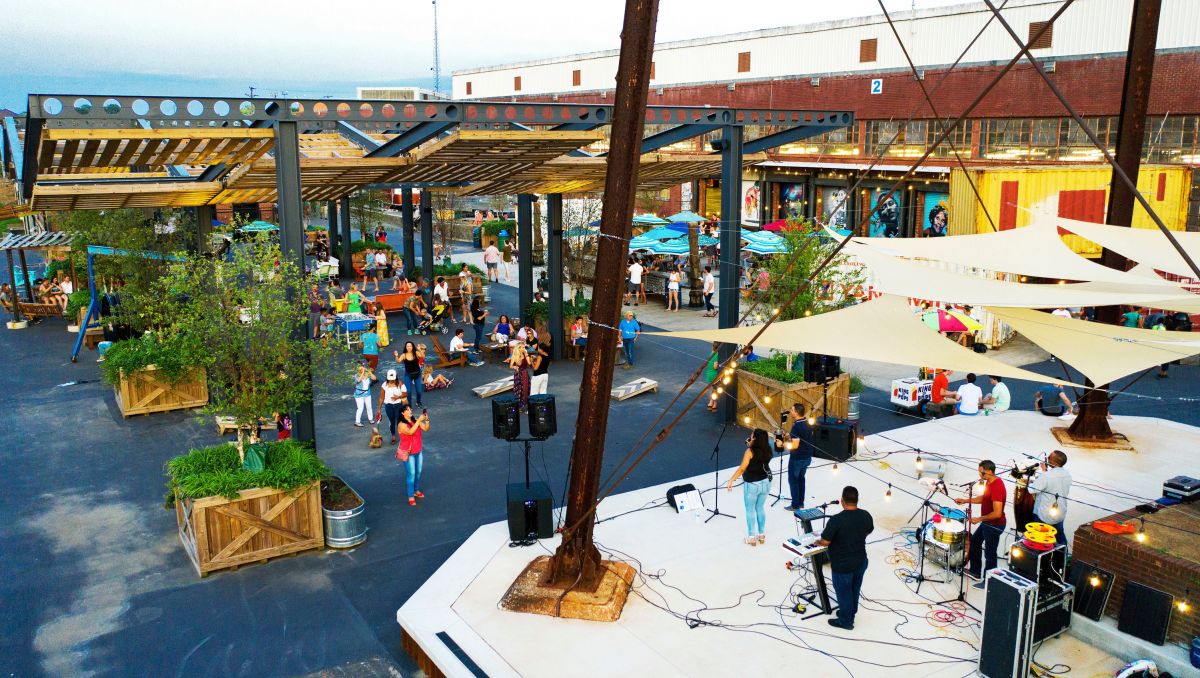 5

Camp North End

Charlotte

See on map
Eat, drink and be boho in a place where Model T Fords and military missiles once rolled off assembly lines. Camp North End, a 76-acre industrial site not far from Uptown, houses artists, entrepreneurs and other creative types in spaces that preserve the factory-warehouse character of the buildings while catering to modern office users and business owners. Retail tenants include Hex Coffee and the taproom for Heist Brewery and Barrel Arts. Held throughout the year, special events include Durag Fest (celebrating Juneteenth) and Mistletoe Market, featuring holiday pop-up shops from local vendors. Winter brings indoor classic films, fitness classes, chef-driven foodie fests and the Bob Ross Paintalong on Valentine's Day (tickets go fast).
6

Industry Hill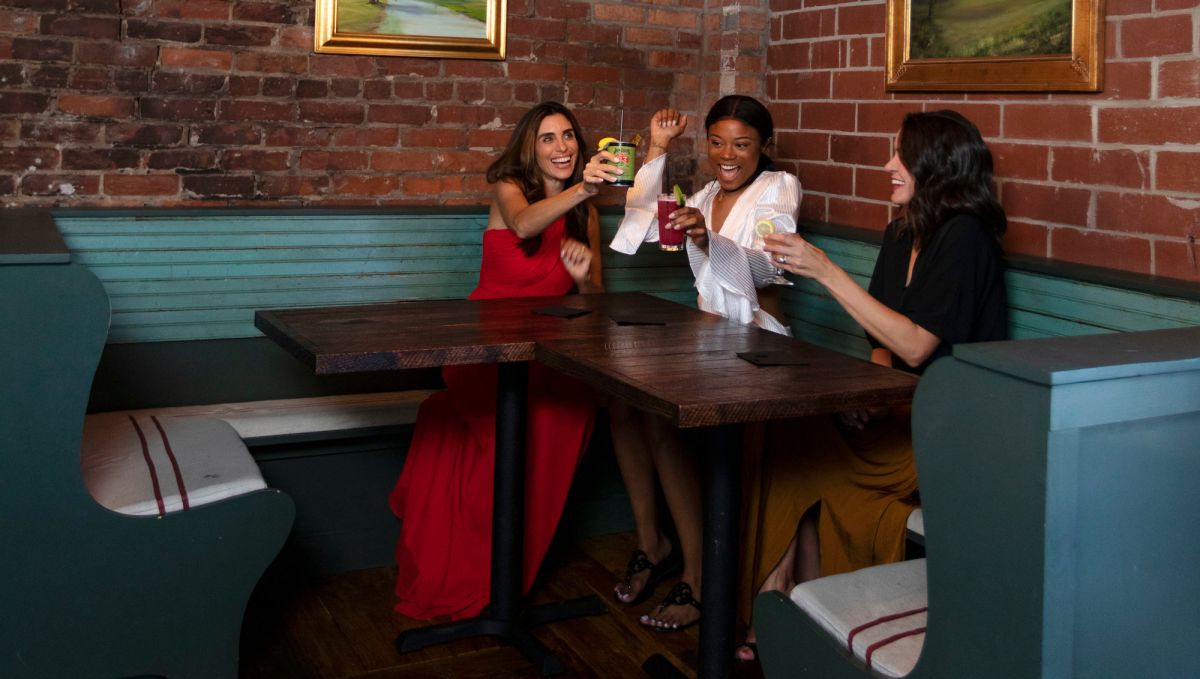 6

Industry Hill

Winston-Salem

See on map
Industry Hill rises from working class roots: It was long a place for factories and warehouses. Structures from that past anchor a hub for creatives, entrepreneurs and fun. The Big Winston Warehouse houses Fiddlin' Fish Brewing Company and Black Mountain Chocolate. Craft beer maker Wise Man Brewing occupies the 90-plus-year-old Angelo Brothers building. Next door, The Ramkat holds up to 1,000 for concerts. On weekends, live country, bluegrass and folk acts fill Earl's, a bar and Southern kitchen. Broad Branch Distillery offers tours and a tasting room. New kid Radar Brewing Company opened in 2019. There's more beer (and kombucha) at Winston Junction Market, the Saturday farmers market. Gym Rock Box Bouldering caters to climbers. Axe Club of America's aim is to test yours – it's the city's first axe-throwing bar. Maker space Mixxer beckons tech and fabrication geeks. Sunnyside Mercantile sells locally made decor. And a pit stop at The Winston Cup Museum tops off your tank with NASCAR history.
Updated February 27, 2020