Have Fun Exploring Certified Retirement Communities and Their Nearby Attractions
Part of the fun when contemplating retirement in North Carolina is exploring the many options offered across our state. In particular, 16 communities have taken the steps required to be designated as Certified Retirement Communities and, as a result, certainly are worth consideration when making plans for the future. And as you make your "discovery trip" to find the place that's the best fit for you, make sure to also look for nearby attractions and activities that further enhance the appeal of these welcoming North Carolina towns.
1

Marion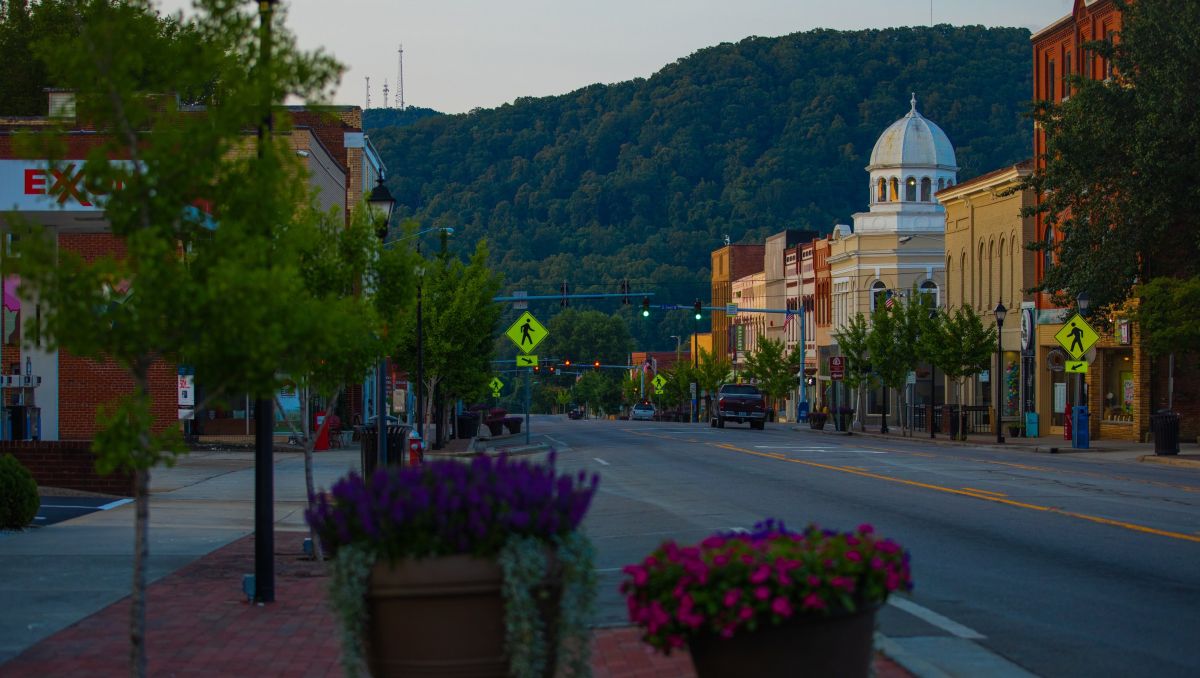 1

MarionSee on map
Marion was named North Carolina's "Small Town of The Year" in 2018 and prides itself on being where "Main Street meets the mountains." For active retirees looking for outdoor adventures, this community is surrounded by more than 67,000 acres of Pisgah National Forest, where waterfalls, hiking trails, trout streams, bike trails and wilderness areas are scattered.
Less than a half hour's drive from downtown Marion, at the base of Linville Gorge, you'll discover Lake James, a 6,812-acre lake with more than 150 miles of shoreline and scenic mountain vistas. Lake James State Park also offers picnicking, swimming, canoeing, biking, camping, hiking and boat access areas. And for an after-outing respite, Keeper's Cut Meadery produces traditional and flavored meads in a stylish downtown Marion tasting room with outdoor seating on a dog-friendly deck.
2

Lenoir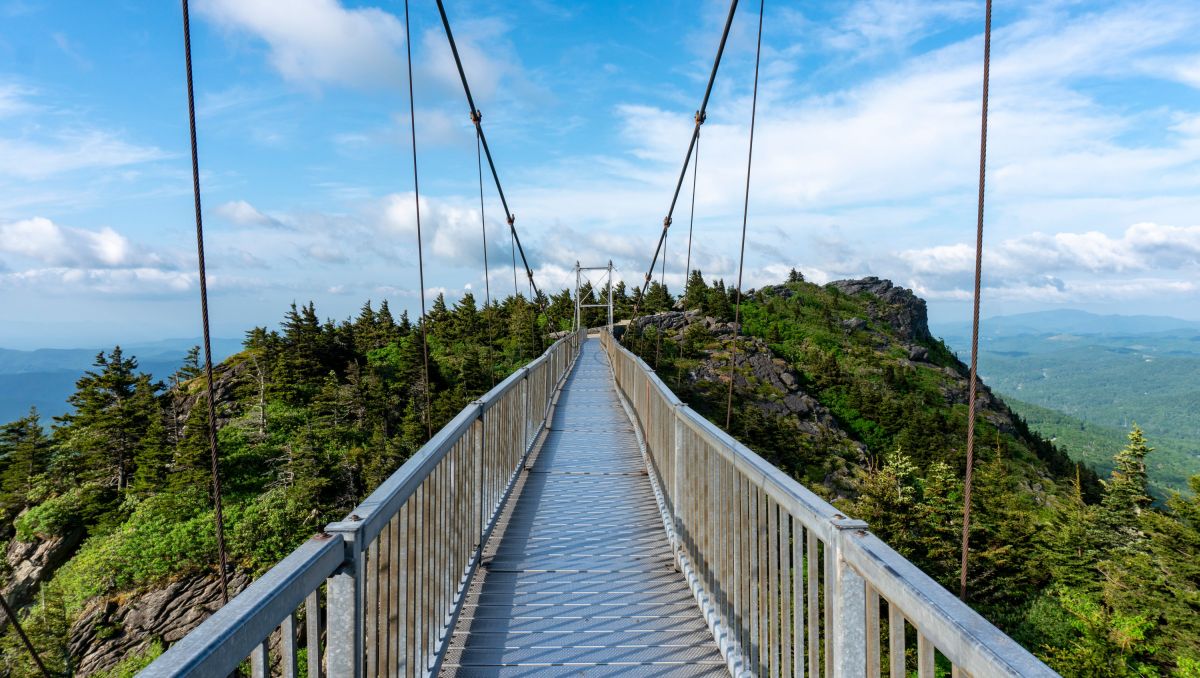 2

LenoirSee on map
Lenoir and Caldwell County will speak to your artistic soul. With a monumental assemblage of sculpture, they're recognized by the Smithsonian American Art Museum as having the largest collection of permanent public outdoor sculpture of any county of its population in the U.S. More than 70 pieces are installed on street corners and at schools, parks, the community college and local libraries.
Take your discovery tour to even greater heights when you ascend nearby Grandfather Mountain, where visitors enjoy a variety of activities such as native wildlife exhibits and the famous Mile High Swinging Bridge that connects two peaks at one mile above sea level. Plus, with 11 miles of trails for hiking and walking, you can decide if you're up for a more adventurous trek or calm walk.
3

Mount Airy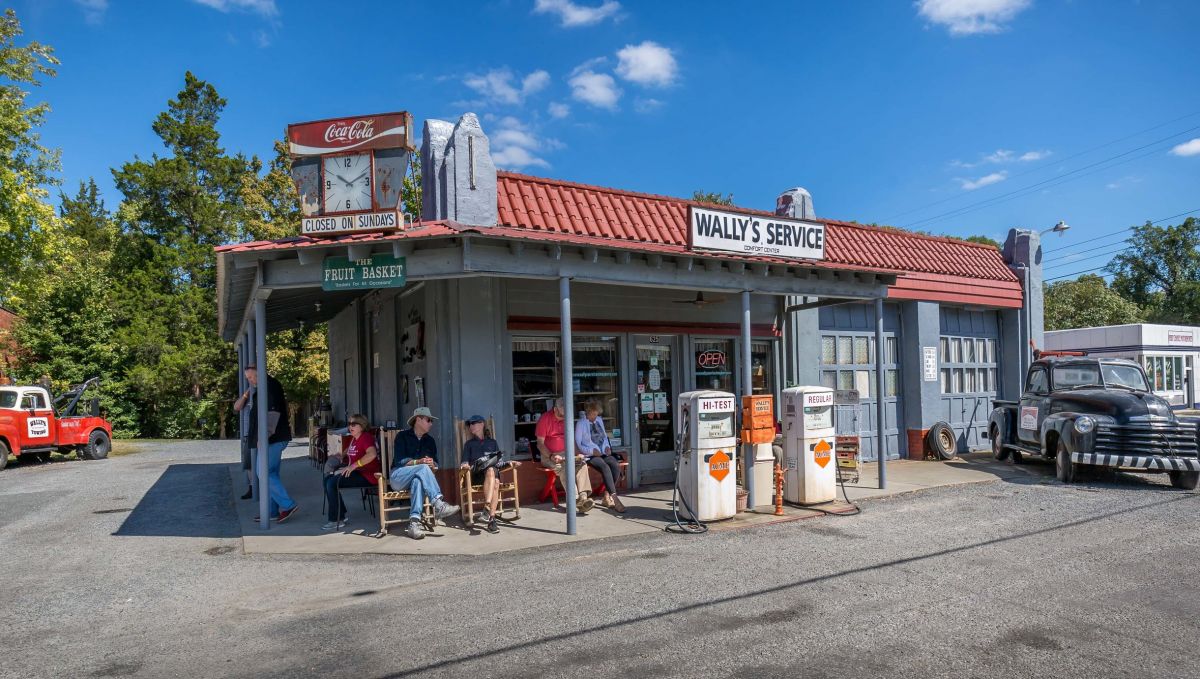 3

Mount AirySee on map
Once you get a taste of Mount Airy, you'll likely want to come back for more, especially if you're a wine lover. Also known affectionately as Mayberry a la The Andy Griffith Show, this picturesque town is the perfect jumping off spot to tour the surrounding Yadkin Valley wine region known as "Napa of the East" and featuring over 40 wineries.
Shelton Vineyards is one of the largest family-owned vineyards on the East Coast, founded in 1999 as a new agricultural resource for an area that formerly relied on tobacco farming. It features a tasting room and bistro, and guests can stroll through the grounds on walking trails. For a taste of Tuscany, family-owned Raffaldini Vineyards is known widely as "Chianti in the Carolinas" for its production of classically dry Italian style wines.
4

Laurinburg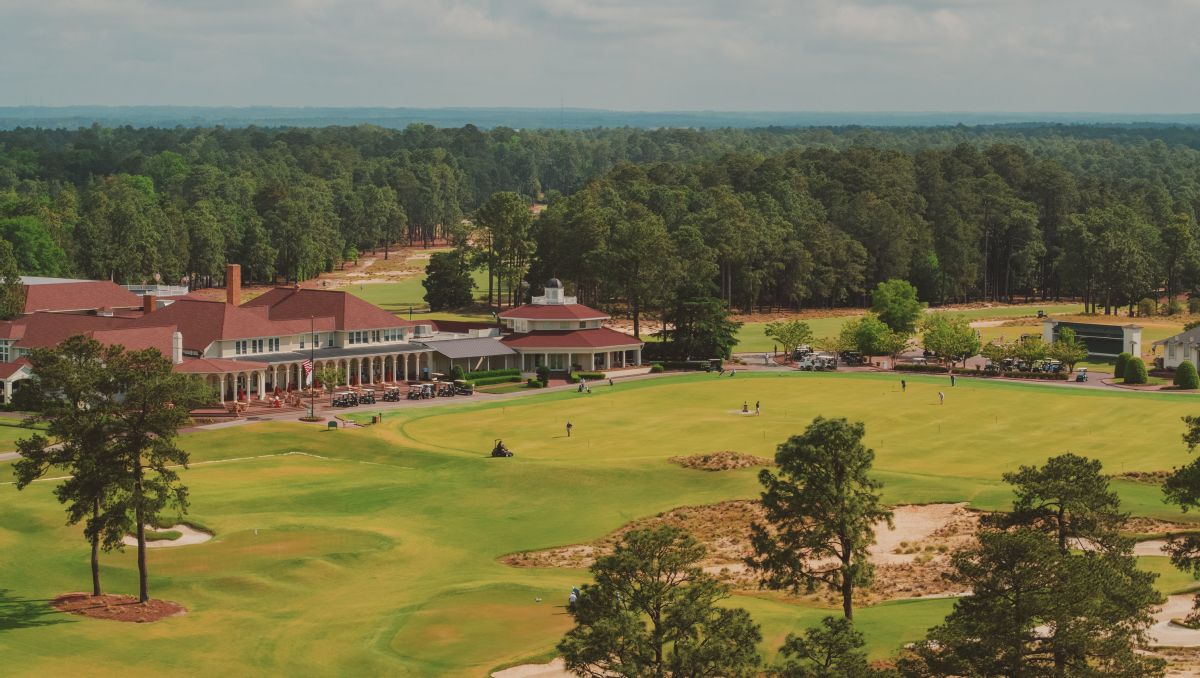 4

LaurinburgSee on map
Laurinburg is ideally situated midway between Charlotte and Wilmington, and it's less than a 2-hour drive from our state capital of Raleigh. But if you're a golfer, it's also right around the corner from Pinehurst and Southern Pines, the area known as the "Home of American Golf."
With more than 30 golf courses within a 15-mile radius, the area features the highest concentration of courses featured in Golf Digest's "America's 100 Greatest Public Courses," including the venerable Pinehurst Resort. But non-golfers will also have a great time wandering through the collection of antique shops in Cameron and the North Carolina Pottery Center, the centerpiece of the Seagrove area that is considered "The Handmade Pottery Capital of the United States" for its collection of nearly 100 studios and shops.
5

Sanford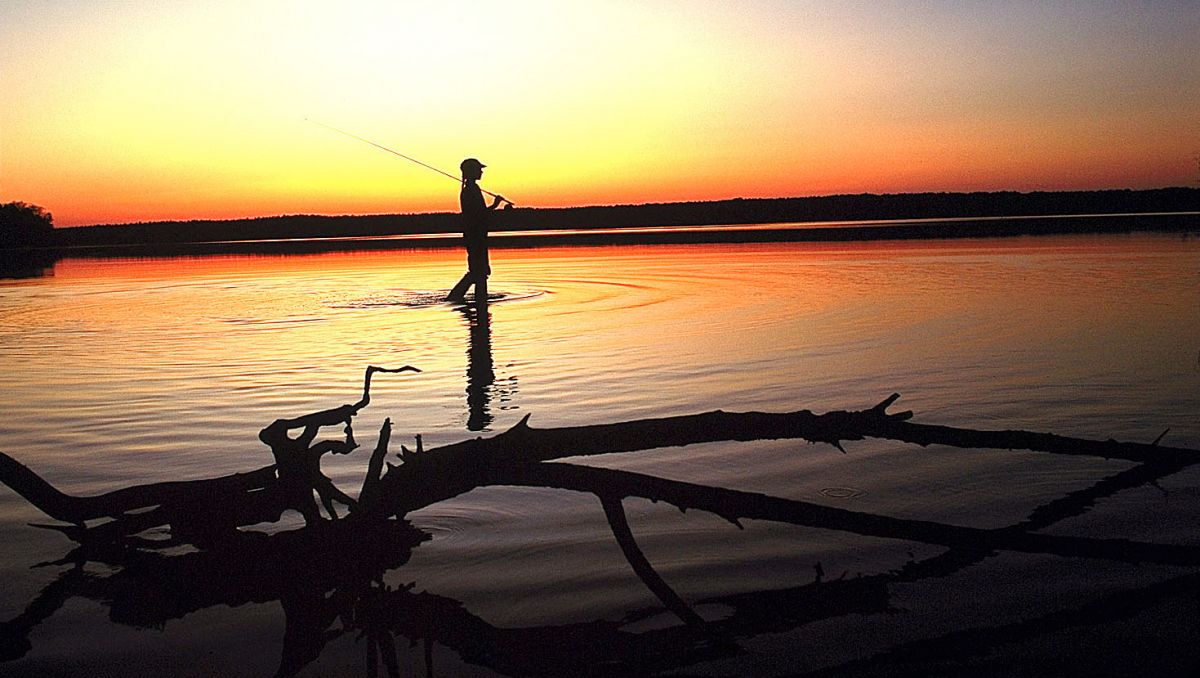 5

SanfordSee on map
After you bask in Sanford's combination of small-town peace and quiet and modern conveniences, let nature take its course at nearby Jordan Lake, a 14,000-acre undeveloped reservoir offering campsites, swim beaches, boating ramps and nearly 14 miles of hiking trails.
When an urban experience calls, Sanford is a 40-minute drive from Raleigh, where the North Carolina Museum of Art houses our state's art collection that spans more than 5,000 years, making it one of the premier art museums in the Southeast. The museum also presents an ongoing series of exhibitions and special events.
Raleigh also offers the unique opportunity to see the evolution of a rolling tract of wooded land into a sprawling urban park. The 308-acre Dorothea Dix Park blends historic architecture and rolling landscapes into a unique destination already being enjoyed by residents and visitors.
6

Roanoke Rapids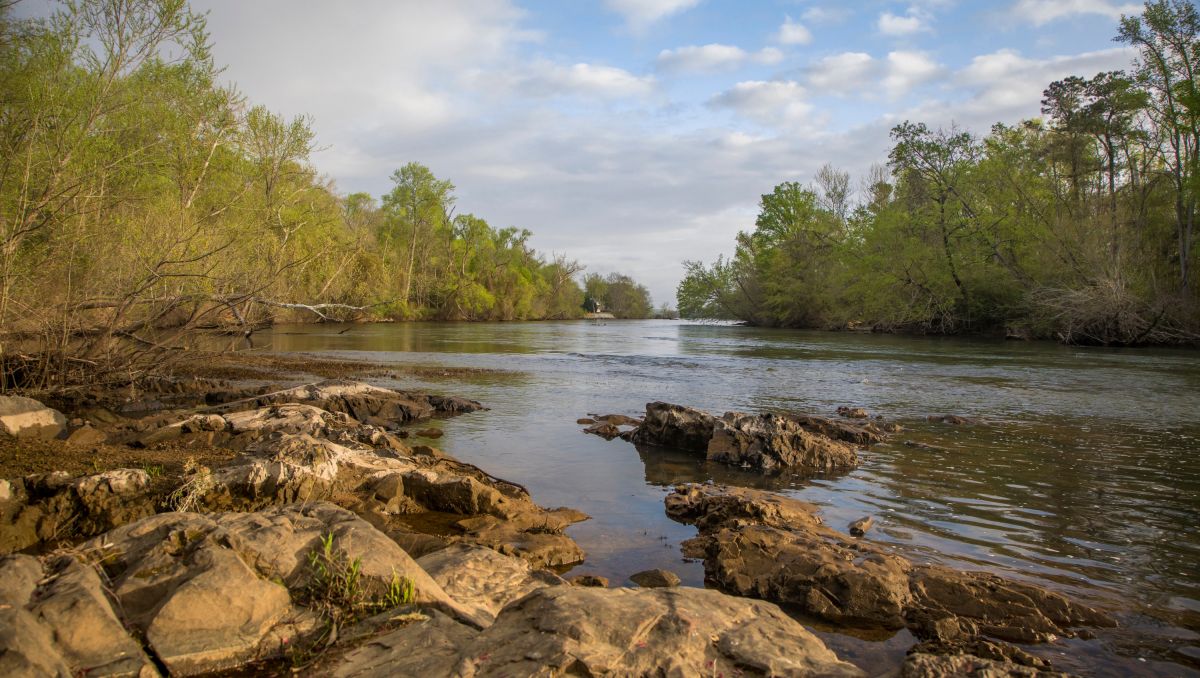 6

Roanoke RapidsSee on map
Nestled on the banks of the Roanoke River, residents of Roanoke Rapids like to say that "rushing river water can take the edges off rocks and people." And Lake Gaston, a 34-mile man-made lake, offers a lot more water-based activities. The town also considers itself the ideal spot for retirees on the East Coast as it's located exactly halfway between New York and Miami and adjacent to I-95.
And if migration is your thing, you should fly over to Sylvan Heights Bird Park to experience the world's largest collection of rare and endangered waterfowl. This unique center gives you an opportunity to see more than 2,000 birds from around the world as you walk through continentally themed aviaries. You can even get up close and hand-feed parakeets and flamingos.
7

New Bern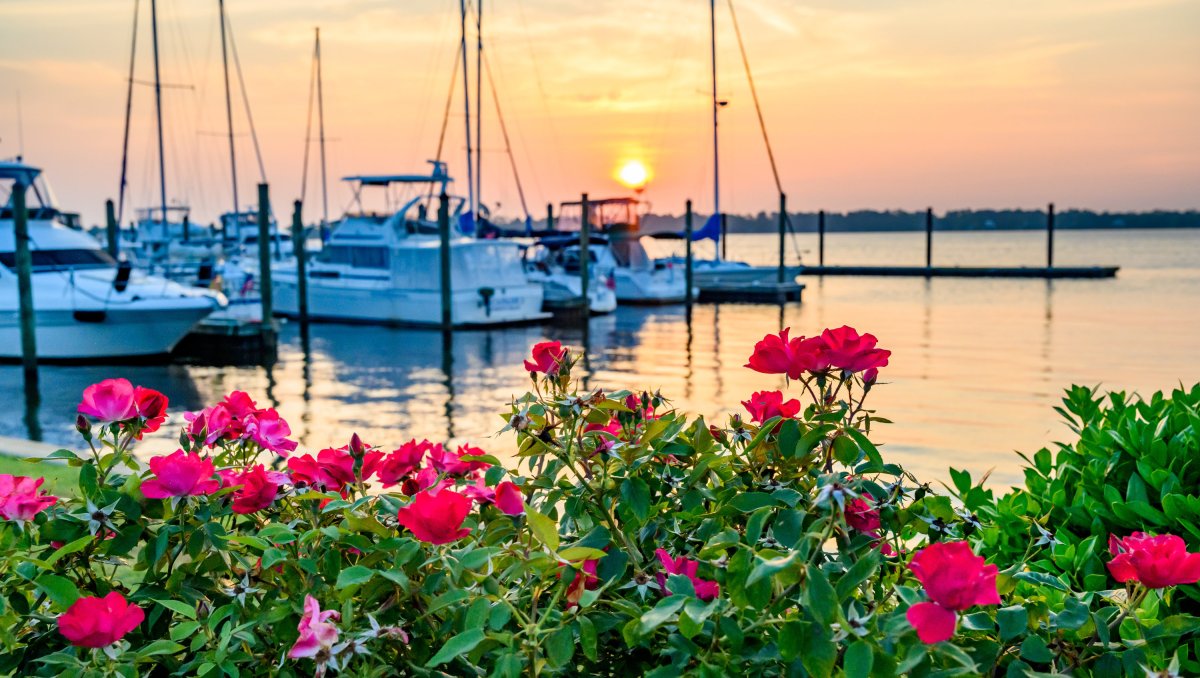 7

New BernSee on map
History buffs love New Bern, a 300-year-old city filled with unique, strollable historic districts carefully preserved and maintained by residents. The waterfront overlooks the Neuse River – one of the widest in the U.S. – that flows onward into the Pamlico Sound.
On its way to the Sound, the Neuse spreads out and passes Oriental, a one-of-a-kind village known as the "Sailing Capital of North Carolina." Its harbor is base for nearly 3,000 boats, including a fishing fleet that ensures fresh seafood is always at hand. And Oriental's location on the Intracoastal Waterway has long made it a popular stop for cruisers venturing north or south. Of course, just about any water sport you'd like to try is available here.
8

Washington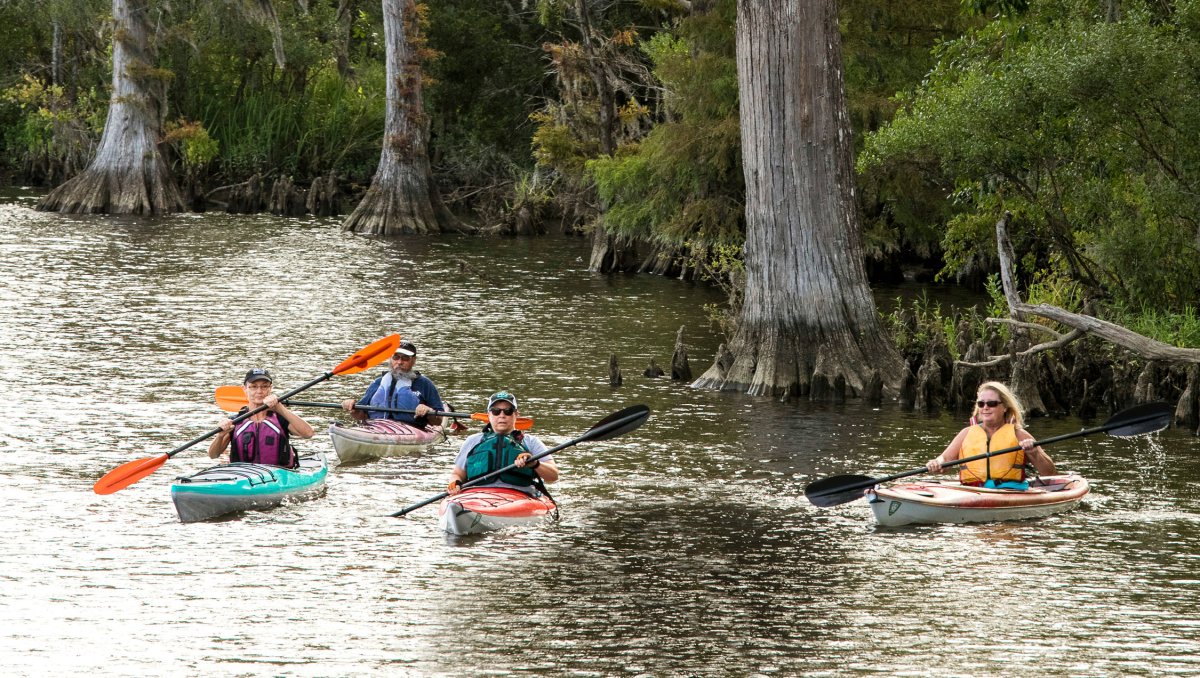 8

WashingtonSee on map
Founded in 1776, the town of Washington was the first city in America to be named after General George Washington. Since then it's been renown for its Southern charm and natural setting to become one of the "Coolest Small Towns in America," according to Budget Travel.
Definitely a cool place to visit is the nearby Aurora Fossil Museum that houses a wide variety of marine fossils as well as a world-class collection of gems and minerals. The museum has its own fossil pits in which you can search for the remains of ancient sharks, whales, fish and coral. There's also a Native American collection that reveals the prehistory of man, from mammoth hunters to the Native Americans' first contact with Europeans.
9

Edenton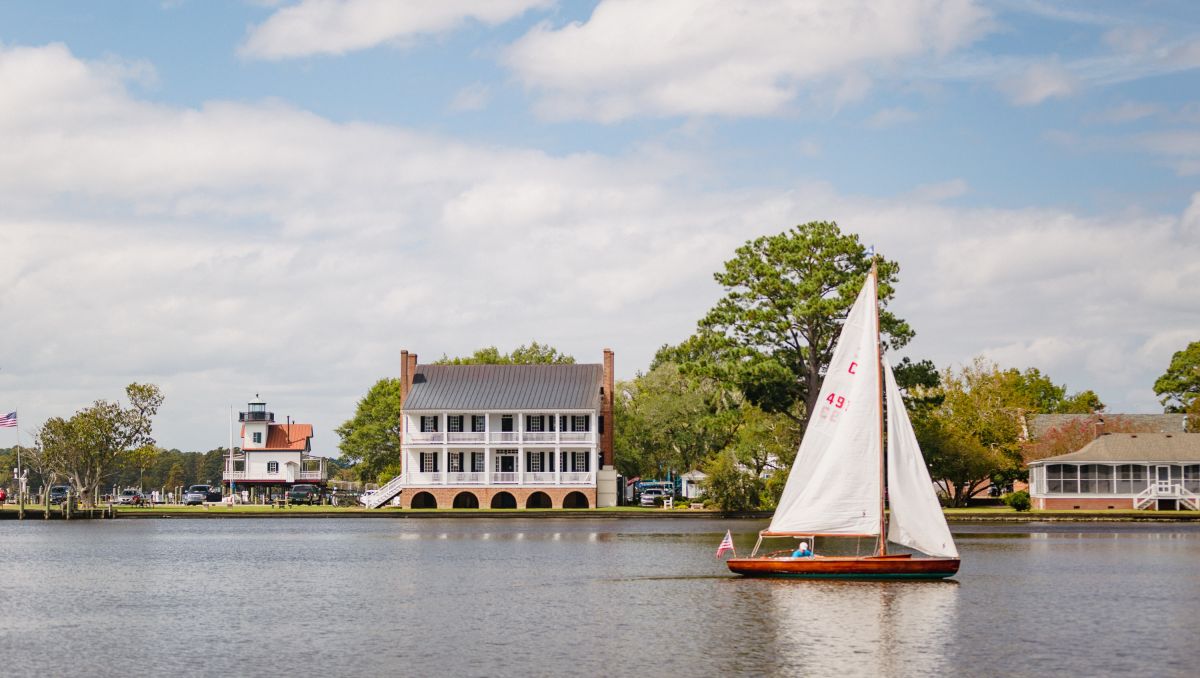 9

EdentonSee on map
Forbes magazine selected Edenton as one of "America's Prettiest Towns" thanks to its historic 19th-century buildings all within walking distance to Edenton Bay. The bay is extremely popular with all types of water enthusiasts, and the sprawling Albemarle Region Canoe Trails encompass miles of self-guided waterways.
From Edenton, it's an easy drive onto our famous Outer Banks, with Manteo as a perfect destination. This is the site of the first English settlement in the New World and the mysterious disappearance now known as the Lost Colony. Each summer, the nation's oldest outdoor symphonic drama, The Lost Colony, is performed at Manteo's Waterside Theatre. You can also stroll through 10 acres of gorgeous gardens at Elizabethan Gardens, right next to the theater.
10

Elizabeth City
10

Elizabeth CitySee on map
Elizabeth City attracts retirees with its historic downtown and waterfront area, known as the "Harbor of Hospitality," a favorite among boaters and those who like to relax along the Pasquotank River. Arts also are a focus here with Arts of the Albemarle, home to more than 250 artists, craftsmen and photographers.
A worthwhile destination is the lush Dismal Swamp that George Washington deemed "a glorious paradise." You can get up close and personal with the wide variety of wildlife on miles of hiking and mountain biking trails, or while paddling down the Dismal Swamp Canal in your canoe or kayak.
Elizabeth City is also a good starting point for visits to the northern portions of the Outer Banks, including Kitty Hawk, Duck and Corolla.
Updated February 10, 2020