High Point, NC: A Welcoming, Certified Destination for Travelers with Autism
With High Point's recent designation as a Certified Autism Destination – the first on the East Coast – you know your family is in good hands. With a number of Certified Autism Centers (CACs), many of which are below, trained in best practices for welcoming sensory-sensitive guests and their families, High Point's thrilling attractions and quality hotels ensure fun throughout the city.
Day 1: Biscuits, Baseball and Burgers
Kick off the vacation with breakfast at a local favorite, Biscuit Factory. Enjoy Southern breakfast staples the whole family will love (the fries and hot dogs served at lunch are also beloved).
Your family can then head to North Carolina's 2022 Attraction of the Year, Nido & Mariana Qubein Children's Museum. Explore hands-on exhibits such as the Courage Climber, the STEAM (Science, Technology, Engineering, Art and Math) Lab, the double-decker carousel and more. This award-winning Certified Autism Center will have you feeling like a kid again, and your littles will be entertained for hours. Browse the nearby High Point Library's children's department before heading to your next stop; it's a CAC that offers a monthly sensory-friendly storytime.
Refuel at Stock + Grain Assembly food hall, where you can find everything from sushi burritos to brisket tacos. Stock + Grain overlooks Truist Point, home of the High Point Rockers baseball team (a CAC) and Blessing Park, where kiddos can cool off in the splash pad during the warm months.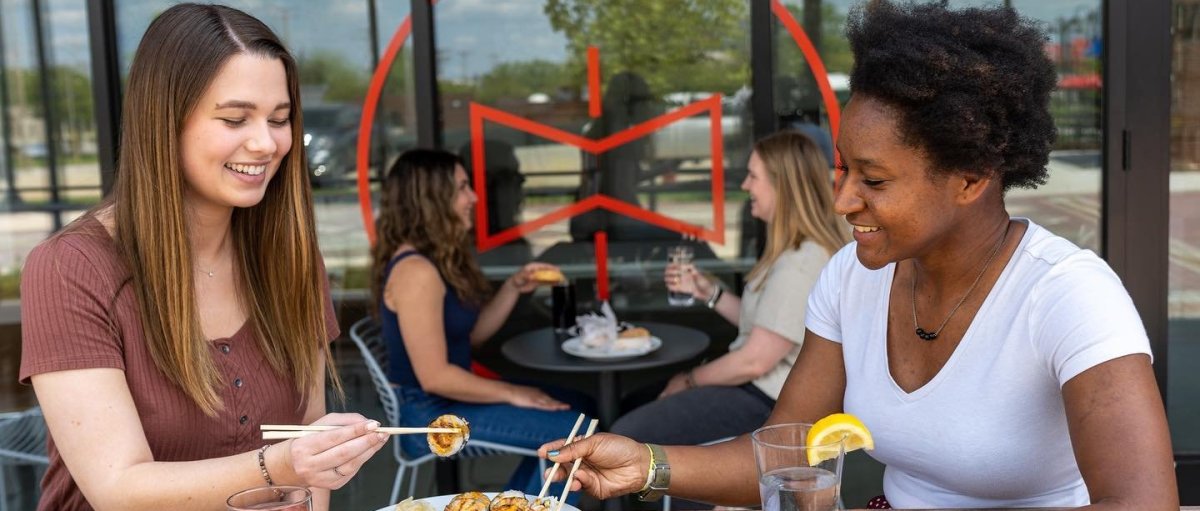 From there, check out Distractions Art Studio (a CAC), where everyone can create one-of-a-kind souvenirs to remember your trip by. The staff will walk you through canvas, board or pottery painting.
Enjoy dinner at well-known High Point eatery Sweet Old Bill's (a CAC). This staple offers appetizers, entrees like burgers and barbecue, and desserts that will please even the pickiest eaters.
After a packed day of fun, head to Seven Oaks Bed & Breakfast, where you will find a serene 5-acre environment to relax and recover for the next day. Their management staff is trained on how to cater to individuals with autism or other sensory needs.
Day 2: Play Time and Pizza
Seven Oaks includes a hearty, healthy breakfast with your stay, but starting your day with a classic breakfast at Tom's Place is another option. This Southern staple offers everything from French toast to eggs benedict.
After a breakfast-induced mid-morning nap, you and your crew can head to Q's Corner to burn off some energy. Q's Corner, a CAC, is a "judgment-free" indoor play gym for kids of all abilities. They have soft play, sensory and experience rooms that guarantee an unforgettable day of fun and exploration. The ball pit and swings are favorites.
Venture out from High Point to neighboring Jamestown for some of the best barbecue in the area at Black Powder Smokehouse. This artisan-style barbecue joint is known for its smoked brisket and smoked gouda mac and cheese. The kids' menu offers kids sandwiches, chicken tenders and hot dogs.
Learn more about High Point history at High Point Museum, which is also a Certified Autism Center. It hosts free hands-on crafts and activities – like blacksmith demonstrations or bread and butter making – each month, so be sure to check out the website's calendar when planning your visit. The museum offers designated quiet spaces both inside and outside for those who need a space to retreat if necessary.
You and your family will also love exploring local parks like High Point City Lake Park, Piedmont Environmental Center and Deep River Park, where kids can play, learn and explore. Download the free Piedmont Discovery app to easily find area parks and learn about their trails and amenities.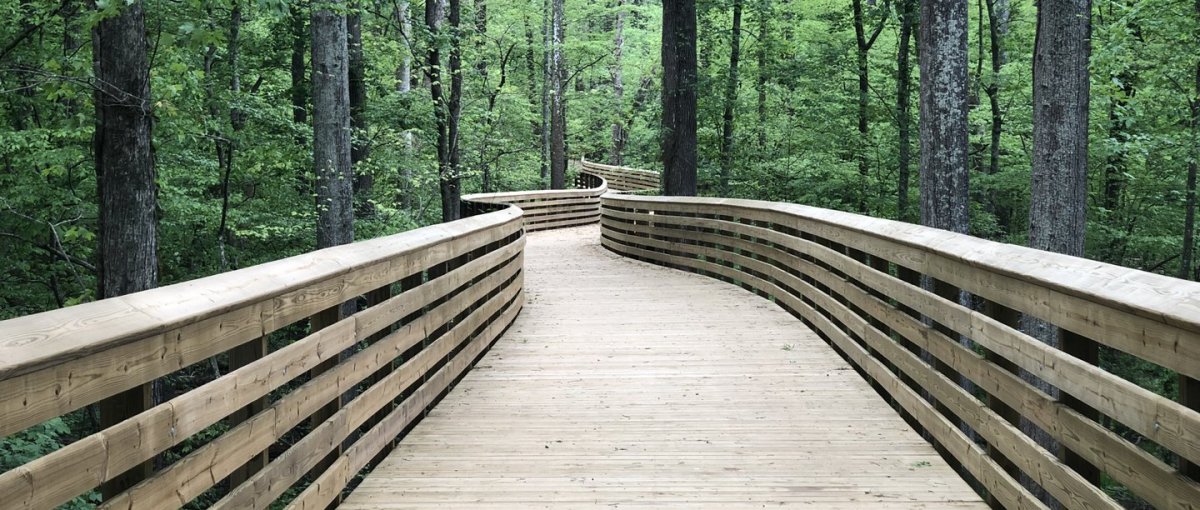 Close out your adventures by reminiscing on the fun over delicious stone oven pizza from Giannos, a CAC. This locally owned Italian restaurant serves house pizzas that are sure to be crowd-pleasers, including their Hawaiian, Greek and meat lovers. The extensive menu also features classic Italian dishes, and you can even get creative and build your own pasta dish.
Head back to Seven Oaks or stay a bit longer and check out a different hotel like JH Adams Inn | Trademark Collection by Wyndham (an iconic High Point landmark), Wingate by Wyndham or Courtyard by Marriott High Point, all of which are CACs sure to leave you relaxed and well-rested. And if you decide to add on a few more days of fun in High Point, consider stops at the High Point Arts Council, the Carl Chavis YMCA and its aquatics program, or the Hartley Drive YMCA and its childcare center; all are CACs and offer inclusive programs, exciting amenities and signature events.
High Point is ready to embrace you and your family and provide a warm welcome to a growing city, and the commitment to inclusivity ensures that everyone will feel at ease the second you arrive.
This article was produced in partnership with, and all photos are courtesy of, Visit High Point.
Updated January 23, 2023