Meet 9 of North Carolina's Great Artists and Makers
Besides being the name of a popular whiskey, "maker's mark" is the stamp or other ID that artisans place on their works to let people know who produced them. Come meet the North Carolina makers who leave their marks (literally and figuratively) on the pieces of art, decor and apparel they create. There's a story behind each item.
1

Elia Bizzarri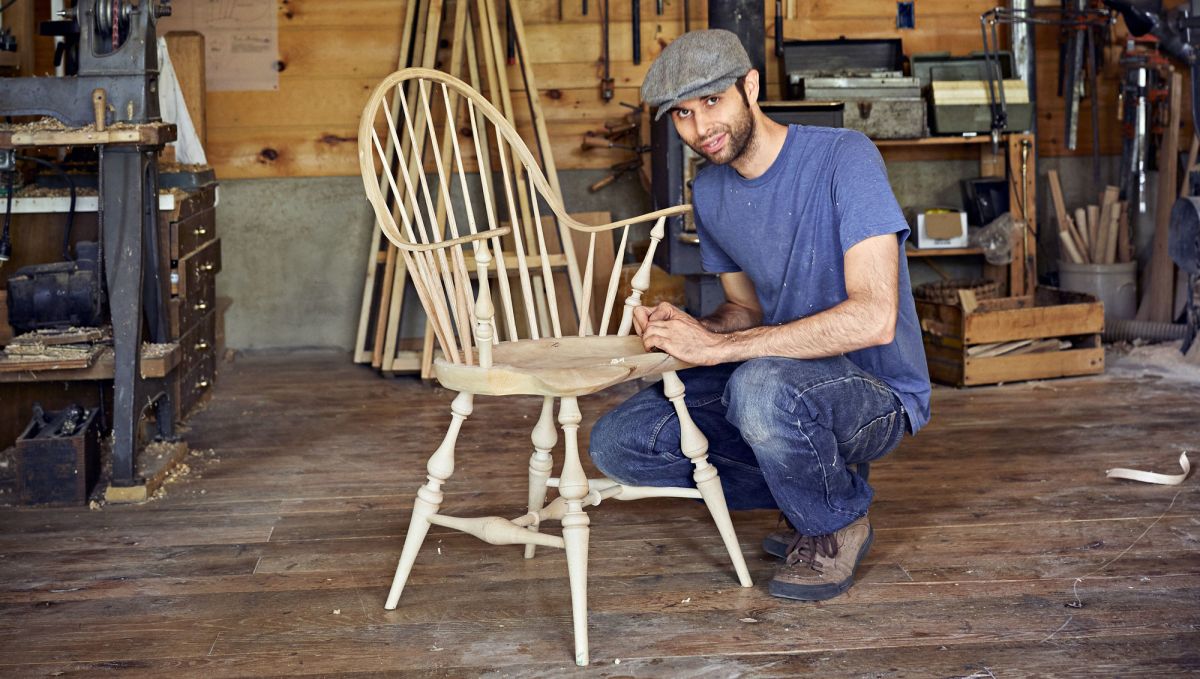 1

Elia Bizzarri

Hillsborough

See on map
Known for his elegant Windsor chairs, woodworker Elia Bizzarri works with maple, white pine and oak to handcraft rockers, barstools and side tables in his custom-designed shop.
2

Megan George

The ZEN Succulent, Raleigh and Durham

See on map
It's not often that a childhood chore becomes a calling, but that was the case for Megan George. She took care of the plants in her childhood home, and her love of greenery evolved from crafting terrariums with her mother to founding The ZEN Succulent online in 2012. Customers were so drawn to her relaxing and peaceful creations that she has since opened downtown storefronts in both Durham and Raleigh, where she sells her plant designs, indoor greenery and handcrafted gifts. She also teaches monthly succulent terrarium workshops and is often around to share plant stories with visitors.
3

Sarah Yarborough and Victor Lytvinenko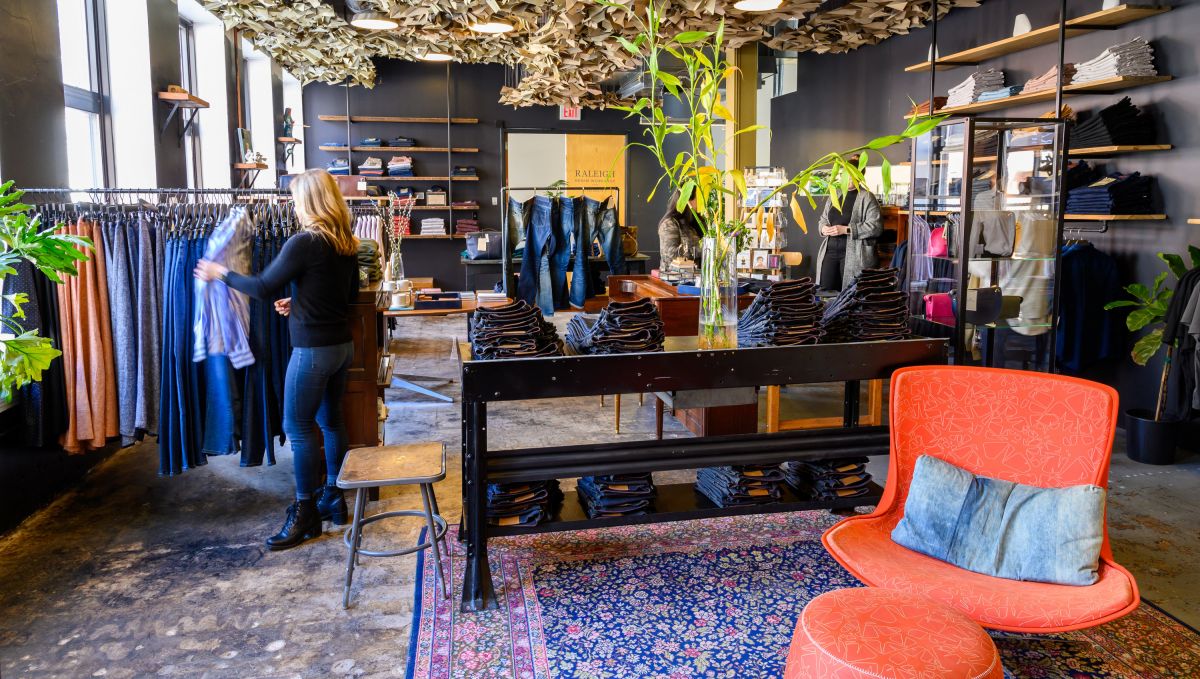 3

Sarah Yarborough and Victor Lytvinenko

Raleigh Denim Workshop

See on map
This duo wants to take the blues out of shopping for jeans. What started as a bid to make the perfect pair with traditional tools and techniques evolved into Raleigh Denim Workshop, a small-batch, handmade brand that's won national recognition. At The Curatory, the flagship store in downtown Raleigh, peek into the factory to watch master jeansmiths work. If you buy a pair, look inside for the signature of the person who made them.
4

Bill Jones

Greensboro

After trying architecture, Bill Jones wanted to work more hands-on. That took him to pottery paradise Seagrove, where he threw pots on a wheel and drew striking abstract designs on them. He also worked part time at Starworks, an arts-centric work community in Star. Jones now works out of his studio in Greensboro. You can find him – and his work – at various craft fairs and festivals around NC, or simply buy from his shop online.
5

Billy Welch

Robbinsville

See on map
Find hand-carved wooden signs and art, white oak baskets, pottery, carved masks and handmade jewelry at Billy's store, Hunting Boy Wood Carving.
6

Dammit Wesley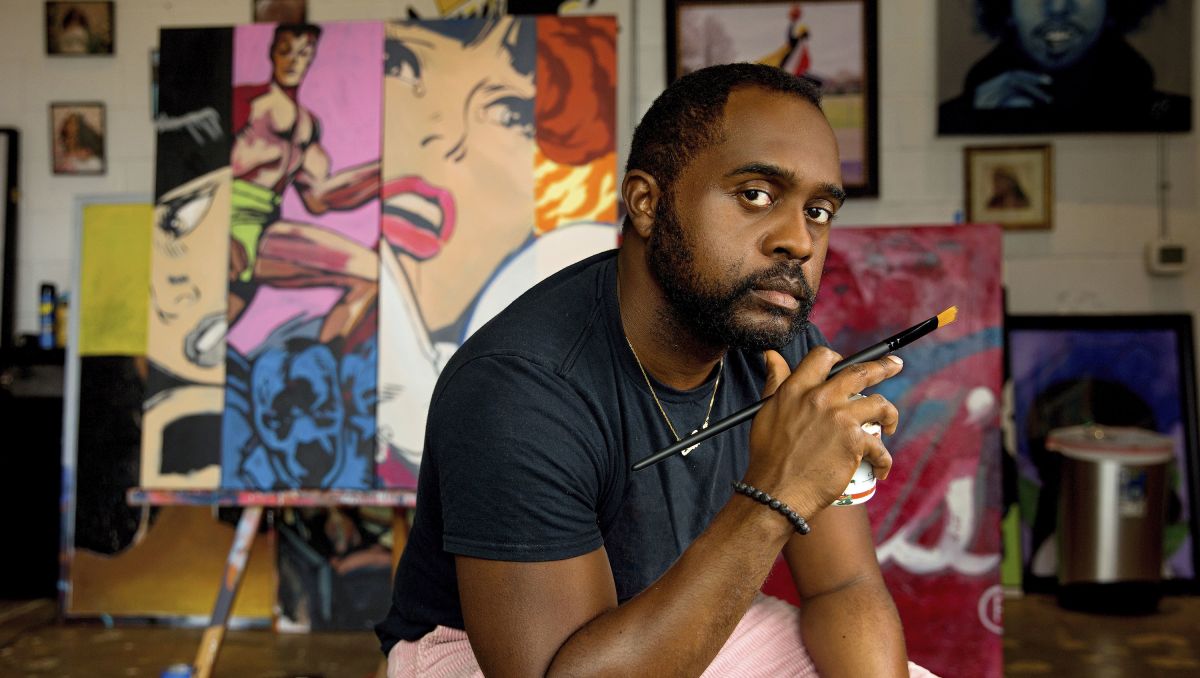 6

Dammit Wesley

BlkMrktClt, Charlotte

See on map
The muralist and mixed-media artist formerly known as Jimi Thompson is a problem solver. When he noticed Charlotte's artists of color lacked access to studio and exhibition space, he made some. He co-founded BlkMrktCLT, a gallery and studio space for photographers and artists that now also offers design services, video production and events space rental. Keep an eye on upcoming exhibition series.
7

Hitomi and Takuro Shibata
7

Hitomi and Takuro Shibata

Seagrove

At Studio Touya, Hitomi and Takuro Shibata built a Japanese-style wood kiln to make simple pottery with natural clays in shades of cream, brick red and chocolate brown. Find their pottery during scheduled online sales.
8

Jonathan Bowling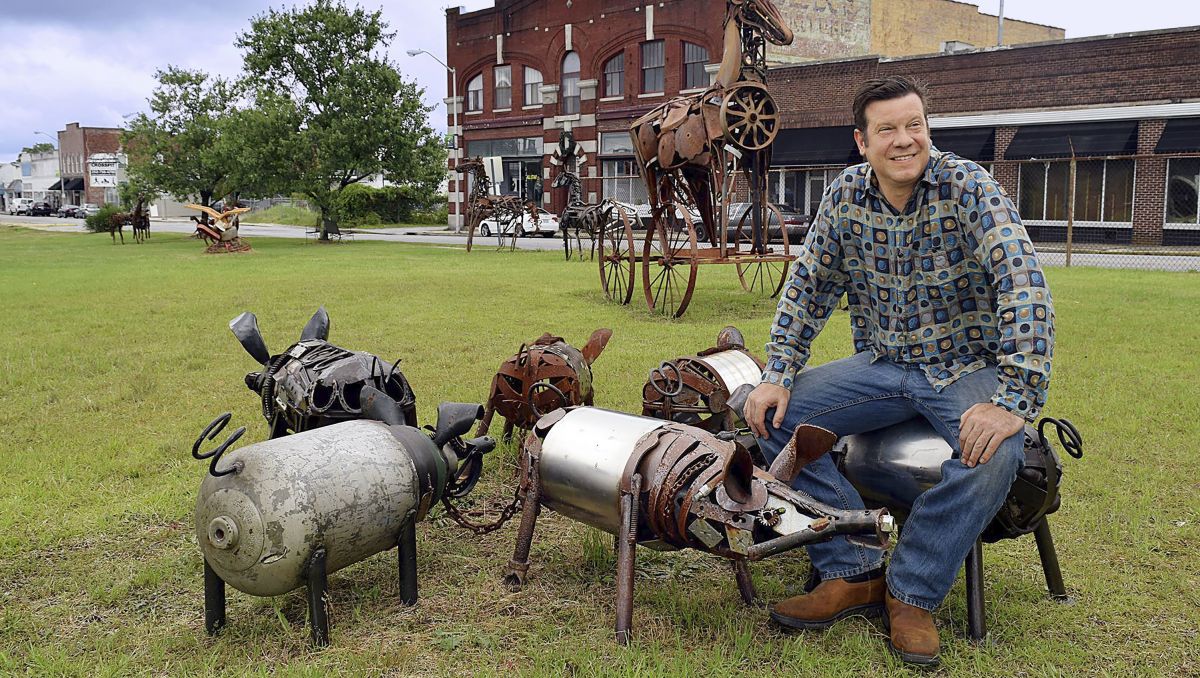 8

Jonathan Bowling

Greenville

See on map
Jonathan Bowling turned his childhood love of sculpting into an MFA degree from East Carolina University in Greenville – where he's been ever since. The skilled, resourceful artist uses a variety of repurposed steel, chains and the occasional golf club to create fantastical animal sculptures, most of them life-size. You can find the eye-catching creatures all over the state, including Guglhupf Bakery in Durham, the Chowan Arts Council in Edenton and in the sculpture park around his Greenville studio on Dickinson Avenue.
9

Pam Washer

Blowing Rock

Snag a RagBag – handbags made with fabric samples, carpet pieces, game boards and a bunch of other upcycled materials – at craft fairs and markets.
Encounter additional creative faces and places in The Official 2023 North Carolina Travel Guide.
Updated December 8, 2022