10 Hot Spots for Fishing and Paddling Across North Carolina
If your recipe for happiness includes "just add water," congratulations – you've hit the jackpot! Rivers and lakes host those with paddles and poles equally well. Grab your gear and get out there; the water is just fine.
Fishing
1

Chetola Resort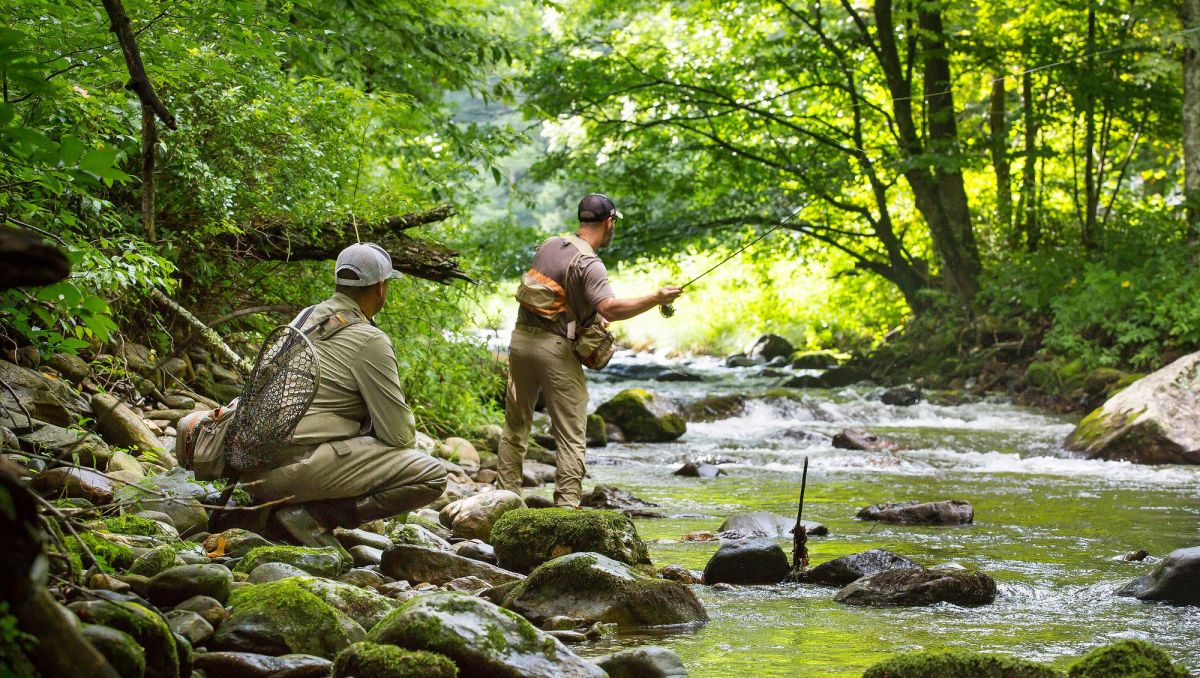 1

Chetola Resort

Blowing Rock

See on map
Guides from this outdoors-focused resort's Orvis Endorsed Fly Fishing Lodge lead clinics as well as floating and wading fishing expeditions in the Blue Ridge Mountains. Fish at the resort or on nearby streams, and allow the experts to help you perfect your cast and fill your creel.
2

New River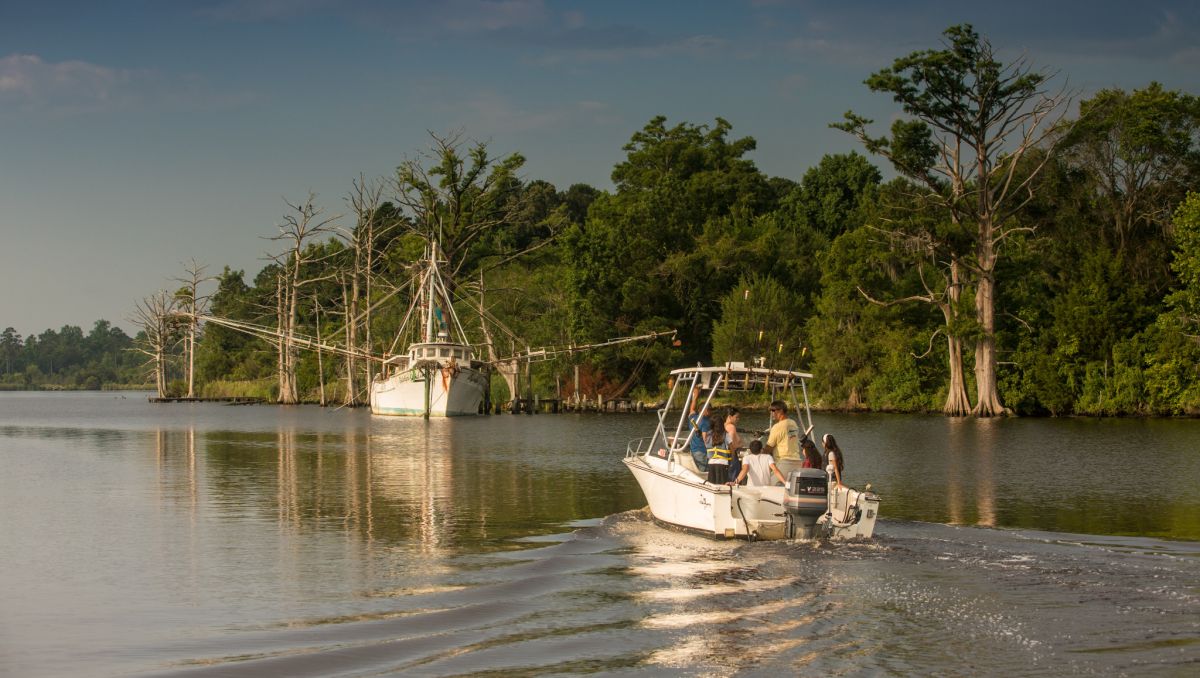 2

New River

Jacksonville

See on map
In the eastern portion of the state, the New River cuts a short course to the sea. Anglers reel in large and smallmouth bass, flounder, red and black drum, and speckled trout. The wide, slow-moving river is perfect for a paddle, a day of fishing or both.
3

Badin Lake Recreation Area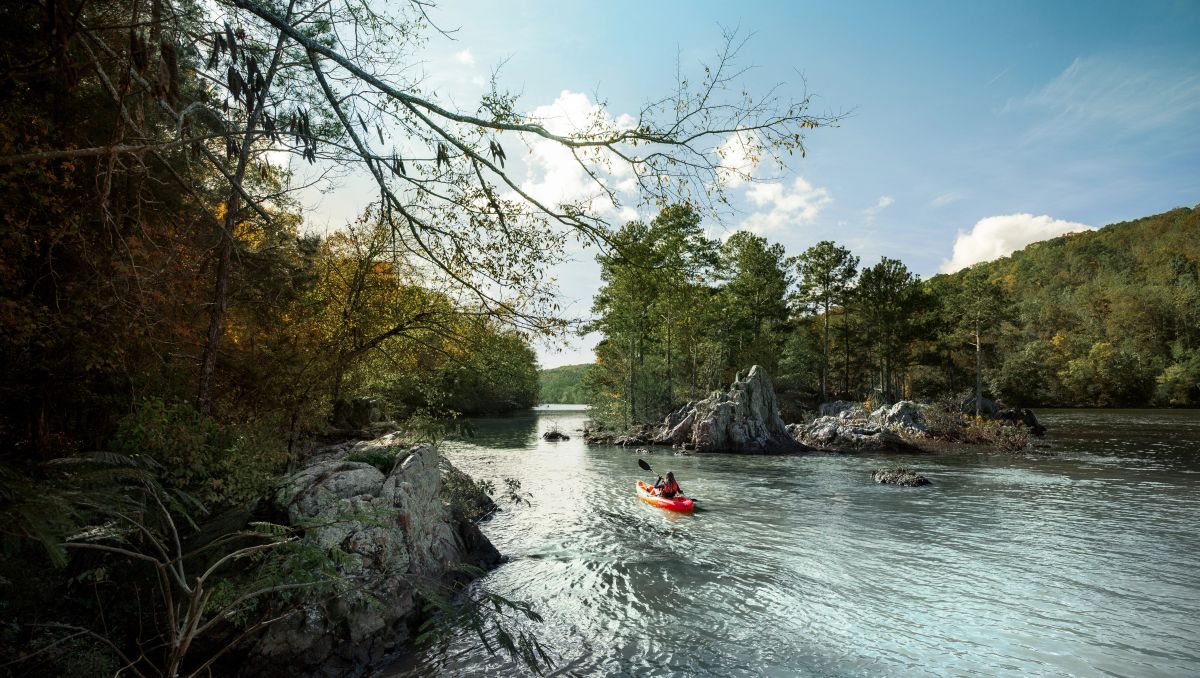 3

Badin Lake Recreation Area

Troy

See on map
Whether you fish, paddle, hike or just hang out, Badin Lake has you covered. Nestled on the edge of the Uwharrie National Forest, this 5,000-acre lake gives you the chance to fish from the bank or launch a kayak, canoe or powerboat to reach deeper waters and secluded fishing holes.
4

Lake Hickory

Hickory

See on map
More than 100 miles of shoreline offer plenty of options when it comes to wetting a line. Cruising the 4,200-acre lake in a bass boat also leads to exceptional fishing. Hook a channel or flathead catfish, a largemouth bass or the lake's coveted striped bass.
5

Western North Carolina Fly Fishing Trail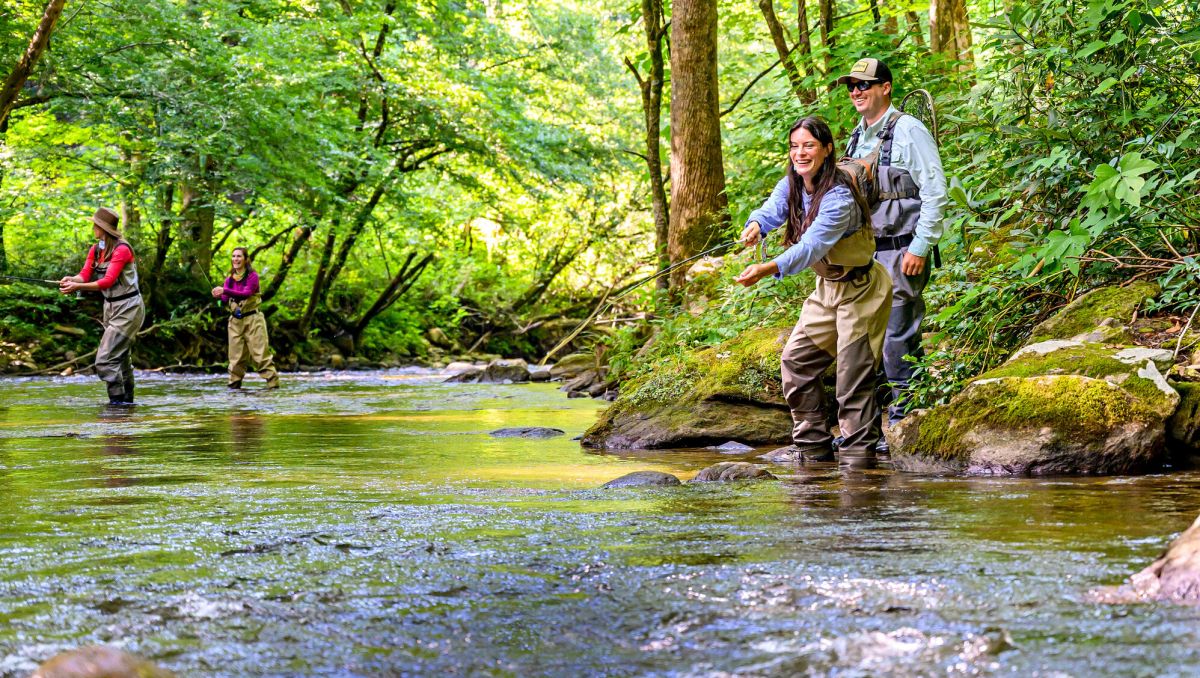 5

Western North Carolina Fly Fishing Trail

Sylva

See on map
In the Great Smoky Mountains and Nantahala National Forest, hundreds of miles of trout streams make up this trail. Catch rainbow, brown and brook trout on every mile of these pristine waters. Hike into Panthertown Valley for backcountry fishing, cast a line in downtown Dillsboro or go for a record on Cherokee Trophy Waters.
Paddling
6

Nantahala Outdoor Center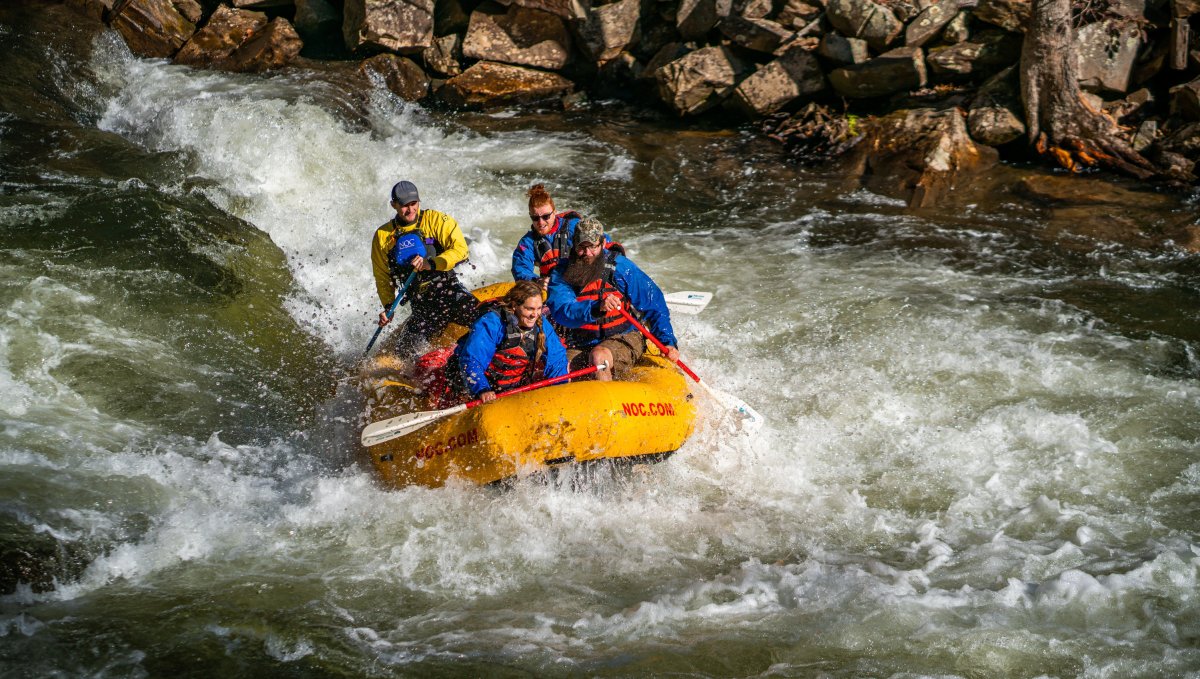 6

Nantahala Outdoor Center

Bryson City

See on map
Ready for a paddling adventure full of whitewater and thrills for the whole family? Set Nantahala Outdoor Center in your sights. From their outpost in Bryson City, you can take on the Class I, II and III rapids on the Nantahala River, home to some of the best whitewater in the Southeast. In 2022, NOC celebrates 50 years of rapids, river runs, training Olympians and helping outdoors-lovers connect with the rush of the water.
7

Madison River Park

Madison

See on map
At Lindsey Bridge Road Access, a series of fish weirs (small dams) created kayak- and tube-friendly rapids on the Dan River while also expanding the habitat for the endangered Roanoke logperch. The new weirs allow paddlers to navigate upstream waters where the Saura Tribe built similar weirs centuries ago.
8

The Adventure Kayak Company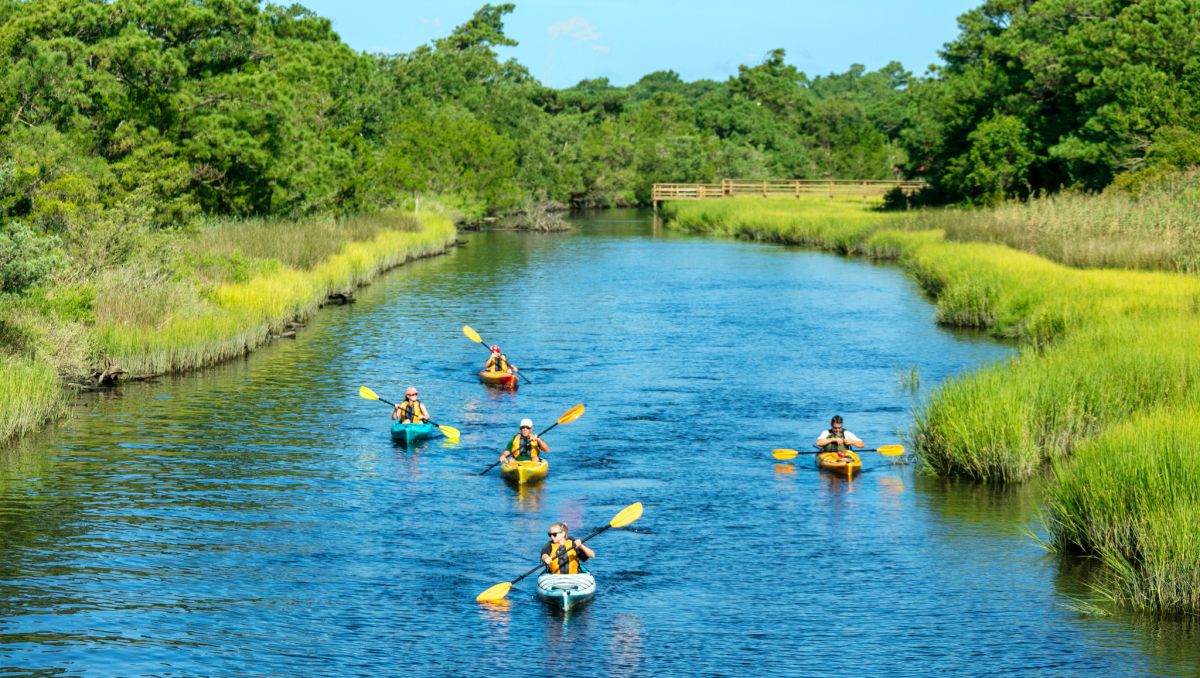 8

The Adventure Kayak Company

Southport

See on map
Float through winding marsh creeks and otherworldly blackwater rivers near Southport and Oak Island. Nesting and wading birds frequent the marshes, and on blackwater rivers you might spot alligators, woodpeckers and coves filled with water lilies. Don't forget your camera, but be sure to soak up screen-free nature time as well.
9

Tar-Pamlico River Water Trail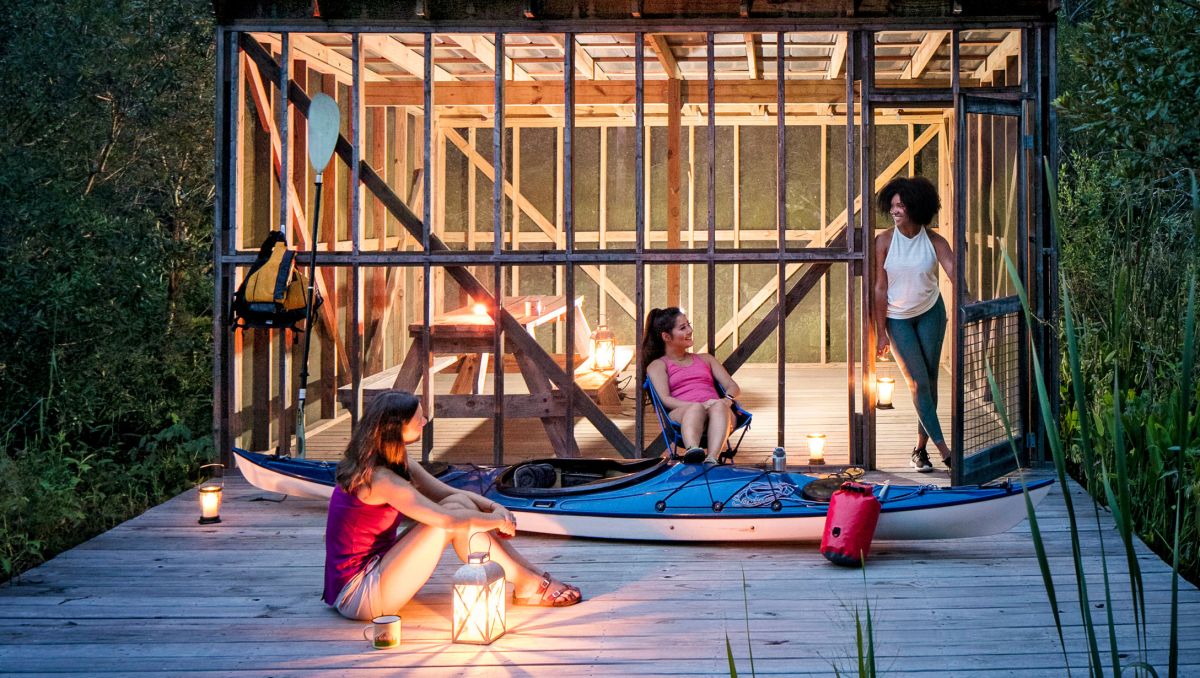 9

Tar-Pamlico River Water TrailSee on map
Discover the Inner Banks via sea kayak and face whitewater in inland headwaters. With 200+ miles of river and sound to explore, you'll want to spend a night or two on screened-in camping platforms as you head downstream. Paddle through Rocky Mount, Tarboro, Greenville and Washington along the way.
10

Cape Fear RiverSee on map
Flowing 200 miles from Moncure to the Atlantic Ocean near Southport, the Cape Fear River provides paddlers a look at North Carolina's exceptional nature. Tall pines in Elizabeth City give way to the wide river around Wilmington, and complex marsh creeks and waterways at the coast reveal unique perspectives.
Find more inspiring places to be on the water in The Official 2023 North Carolina Travel Guide. And visit Outdoor NC for tips on how to connect with nature and help preserve the natural beauty of our state.
Updated April 29, 2022