Make Furry Friends at Animal-Centric Places in North Carolina
Not only is North Carolina home to the largest natural habitat zoo in the world, three coastal aquariums, and countless nature centers and wildlife refuges – but you can also hang out with animals in brand-new ways you might never have expected. Sip wine with llamas, predict the coming winter weather as a woolly worm races up a string and cheer on a baby sea turtle as it's released to sea.
Stay awhile – this is a side of our animal friends you rarely get to see.
1

Divine Llama Vineyards

East Bend

See on map
The llamas at Divine Llama Vineyards, home to the largest llama farm in the Southeast, make excellent companions when it comes to enjoying an award-winning glass of wine at a one-of-kind, kid-friendly winery. Stop by the tasting room located in a rustic farmhouse about a half hour northeast of Winston-Salem, pick your favorite vintage and take a short stroll to the llamas, who are perfect for photo ops and inducing laughs. On weekends in the spring, fall and winter, you can even take a trek like none other when you make a llama friend and head out for a 2-mile walk over rolling hills along Miller Creek – just be sure to make your reservations ahead of time. And if you'd rather stay back and relax on the patio, the llamas will make their way over to you on the weekends.
2

Sea Turtles

Coast

With hundreds of sea turtles coming ashore to nest each summer, a number of attractions and conservation efforts – including the Bald Head Island Conservancy and the Karen Beasley Sea Turtle Rescue and Rehabilitation Center in Topsail – dot our coast. Make your way to these spots in late summer, and the entire family can watch and cheer as turtles race to sea, a heartwarming experience for all. BHI Conservancy's nest excavations are free and open to the public, and the Karen Beasley Center also releases rehabilitated turtles – some weighing hundreds of pounds – back to their home periodically.
3

American Museum of the House Cat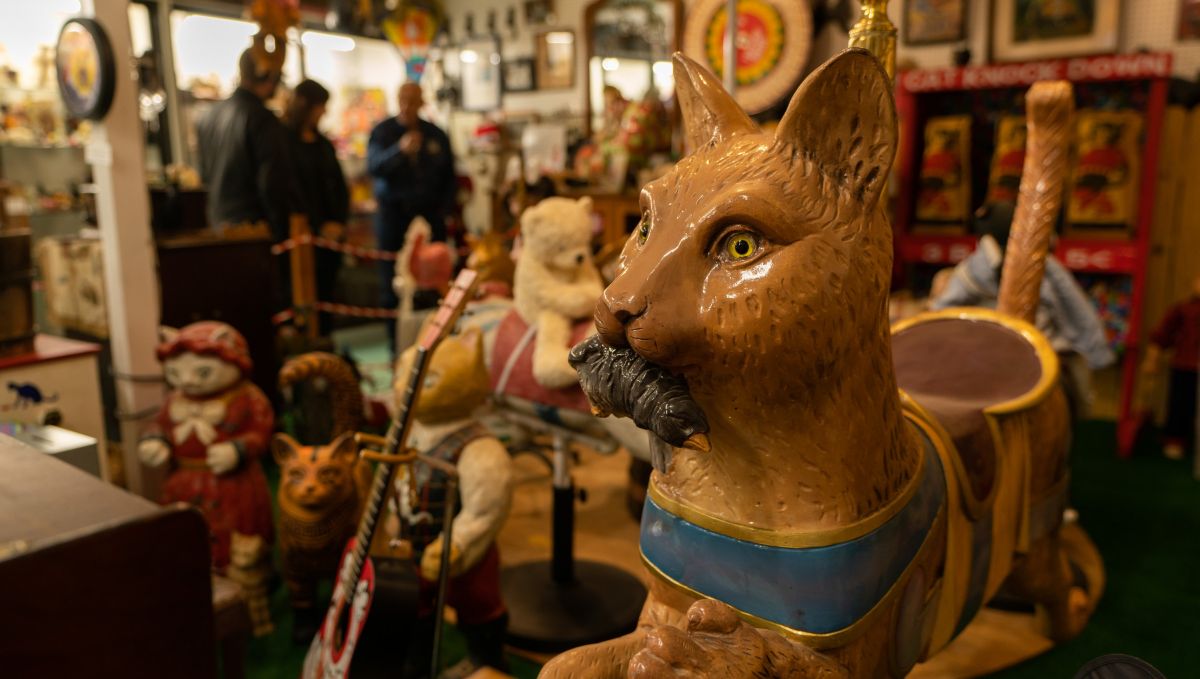 3

American Museum of the House Cat

Sylva

See on map
At the American Museum of the House Cat in Sylva, thousands of artifacts pay homage to loveable, yarn-chasing cats. Trace the history of house cats from ancient Egyptian statuary up to modern-day advertising, and help support one of our state's largest no-kill cat shelters while you do. The museum's curator, Dr. Harold Sims, shares his love for felines with every visitor as he leads tours that include art from Andy Warhol, beer steins decorated with cat motifs, a bronze statue dating back to 600 BC and more. It's open from April through the end of the year, and admission is $7.50 for adults and $2 for children 12 and under.
4

Duke Lemur Center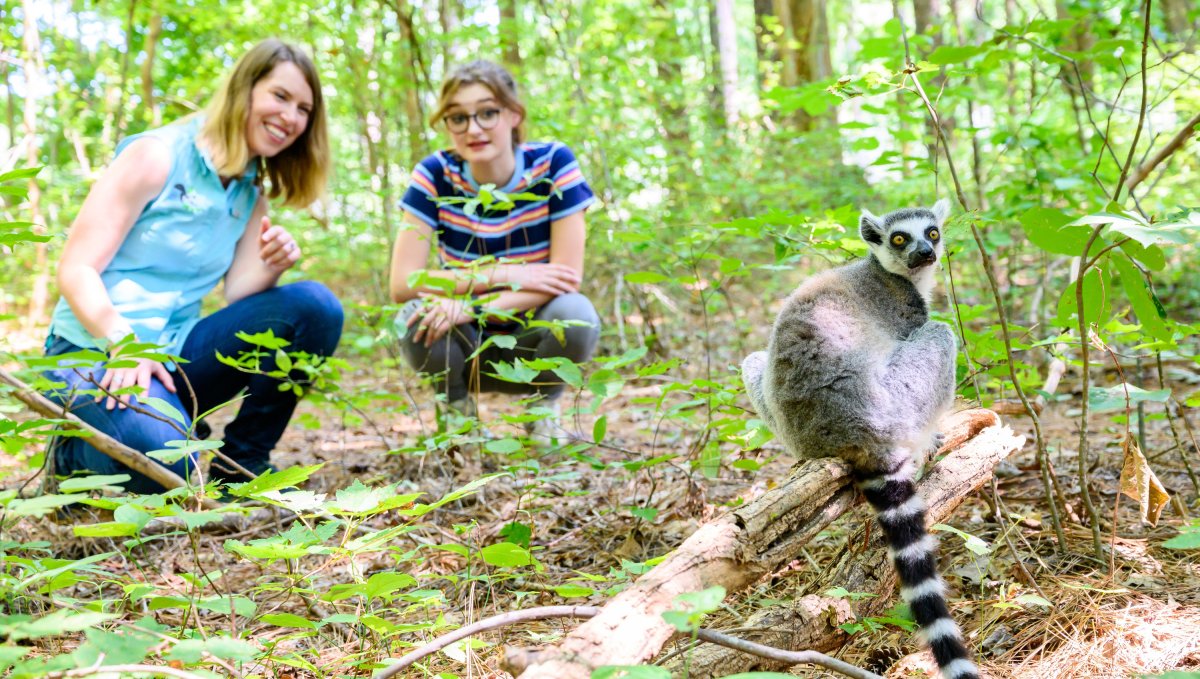 4

Duke Lemur Center

Durham

See on map
The Duke Lemur Center in Durham is a non-invasive research facility that holds the world's largest and most diverse population of lemurs outside Madagascar. To get up close and personal to these wide-eyed creatures, choose from a multitude of different tours ranging from large public tours to learning how to be a lemur keeper for a day – just make sure you have a reservation; they're required. You can even symbolically "adopt" a lemur, where the proceeds go toward the care and conservation of this endangered mammal, or send the lemurs a present from their wish list. Keep an eye out for a thank you card from your lemur friends if you do.
5

Wild Horses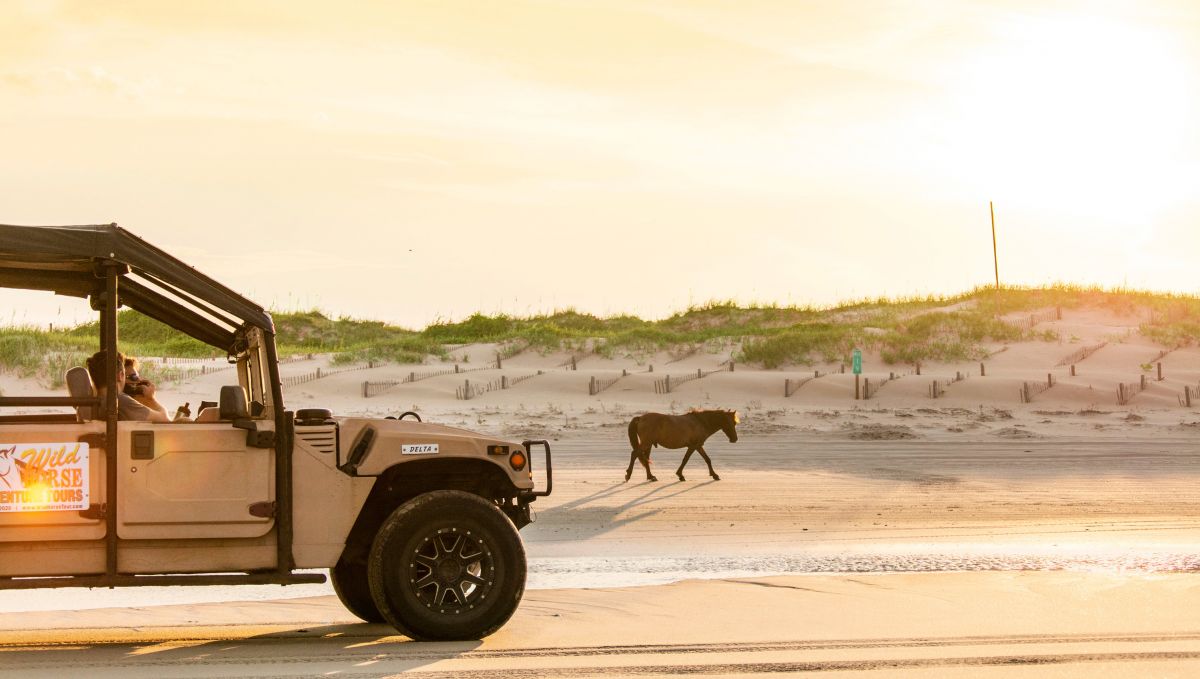 5

Wild Horses

Outer Banks, Crystal Coast

Herds of wild horses live in Corolla at the north end of the Outer Banks, Ocracoke Island at the south end and on the Crystal Coast's Shackleford Banks, and you can go on wild horse safaris year-round to watch some of our state's first residents as they frolic in the surf and walk the dunes. Seeing the horses is simple: Corolla Wild Horse Tours takes visitors along the beach in a 15-passenger safari-style truck for the chance to observe and photograph the horses. On the Crystal Coast, join the Shackleford Wild Horse and Shelling Safari for a tour of this string of barrier islands where you'll find horses, history and plenty of shells.
6

Woolly Worm Festival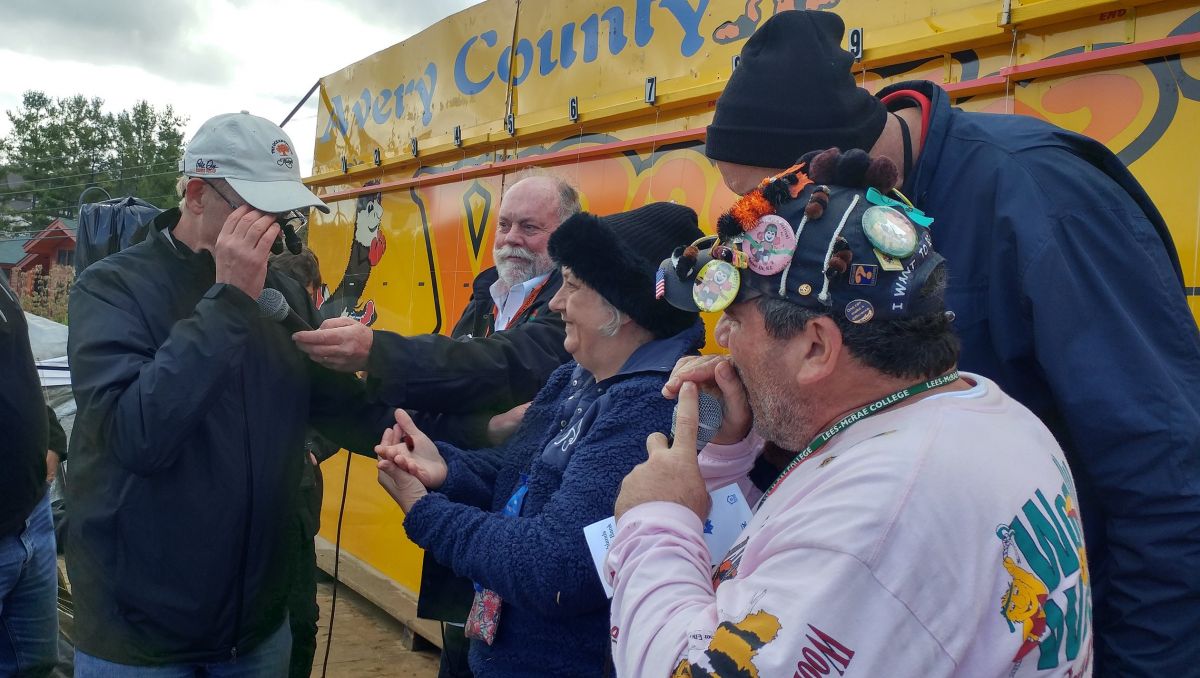 6

Woolly Worm Festival

Banner Elk

See on map
Every third weekend in October, Banner Elk is overrun with woolly worms as thousands come to celebrate this weather-forecasting caterpillar. Country wisdom says the woolly bear caterpillar's 13 segments correspond to the 13 weeks of winter, and the color of each band – brown or black – predicts how cold or mild that week will be. Regardless of the meteorological accuracy, this popular festival is packed with woolly worms racing up lengths of string and vendors selling everything from woolly worm gear to crafts to snacks. And there's a bonus: In October, the mountains around Banner Elk are full of fall color and worth the trip alone, no matter what the winning woolly worm says.
7

BugFest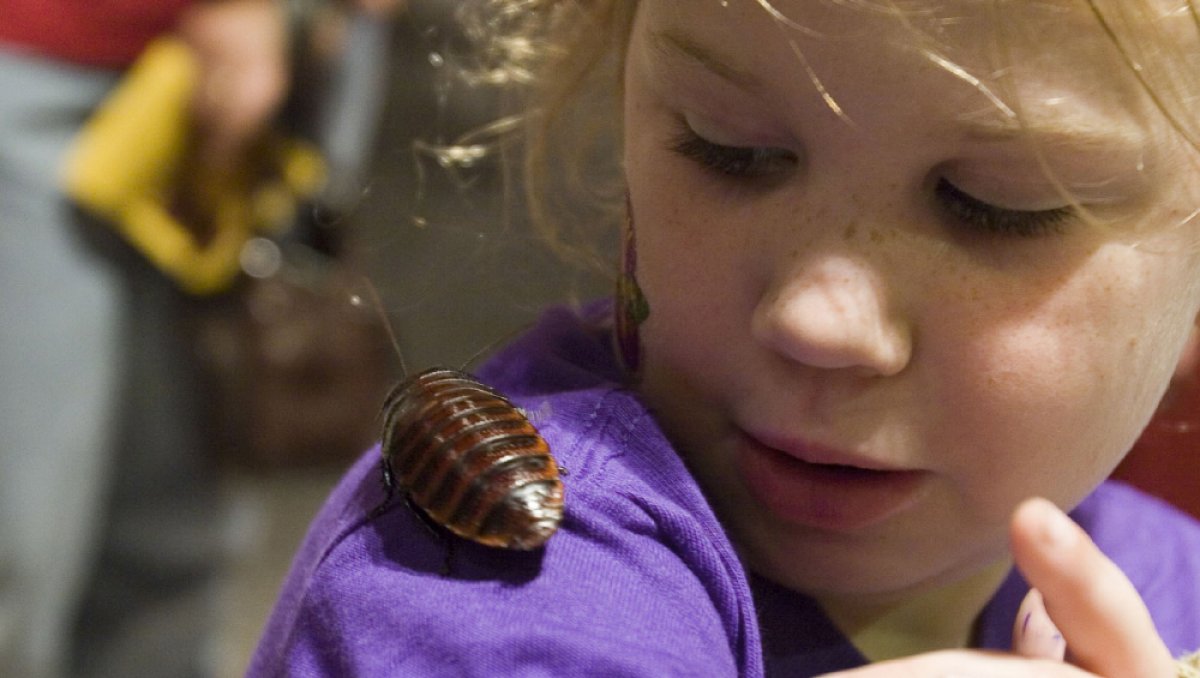 7

BugFest

Raleigh

See on map
Look at insects in a whole new light at The North Carolina Museum of Natural Sciences' BugFest, a celebration of bugs with more than 100 interactive booths and displays. For 20+ years, tens of thousands of visitors have attended to learn all about insects that creep and crawl. Feeling brave? Sample dishes made from insects and bugs at Café Insecta, then vote on your favorite dish. Don't worry, they're all safe to eat – and given that Raleigh-area chefs create many of the dishes, they're actually tasty.
8

Bark at the Park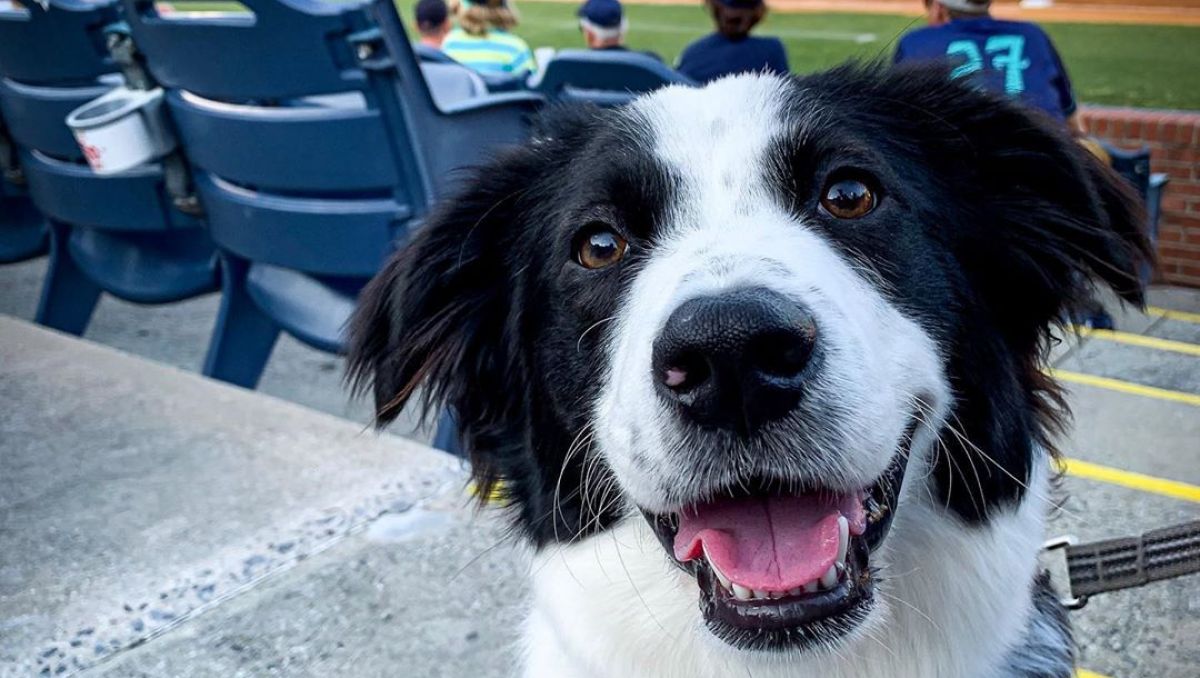 8

Bark at the Park

Statewide

Hot dogs and real dogs – what a combination. Our state is home to 10 Minor League Baseball teams, and all of them offer Bark at the Park fun at home games throughout the season. The Kannapolis Cannon Ballers even make it a weekly event at their Weiner and Wags Wednesday games with $1 hot dogs as the added bonus. The Down East Wood Ducks also coincide their promotions with dollar dogs and dollar entry prices for pups. And be sure to check out the Greensboro Grasshoppers' Little Jackie Robinson, resident bat dog and on-field entertainer. Check each team's schedule for specific dog-friendly dates.
Updated December 22, 2020