Tasting and Sightseeing on the Swan Creek Wine Trail
Located about 35 miles west of the vibrant-yet-historic city of Winston-Salem and just west of Interstate 77 in Wilkes and Yadkin counties, four wineries make up the Swan Creek Wine Trail. All are relatively close to one another, and the entire winery trip can be less than 20 miles in total distance.
Swan Creek wineries specialize in varietal wines and blends, but each maintains its own atmosphere and winemaking approach.
The tasting room at Laurel Gray Vineyards is a converted 1930s milking parlor. The porch at Dobbins Creek affords views of Grandfather Mountain to the west and the Winston-Salem skyline to the east. In addition to its dry wines, Shadow Springs makes some creative sweet wines, including "shortcake" strawberry wine. Windsor Run Cellars is home to not only a vineyard and winery, but also an on-site distillery.
1

Laurel Gray Vineyards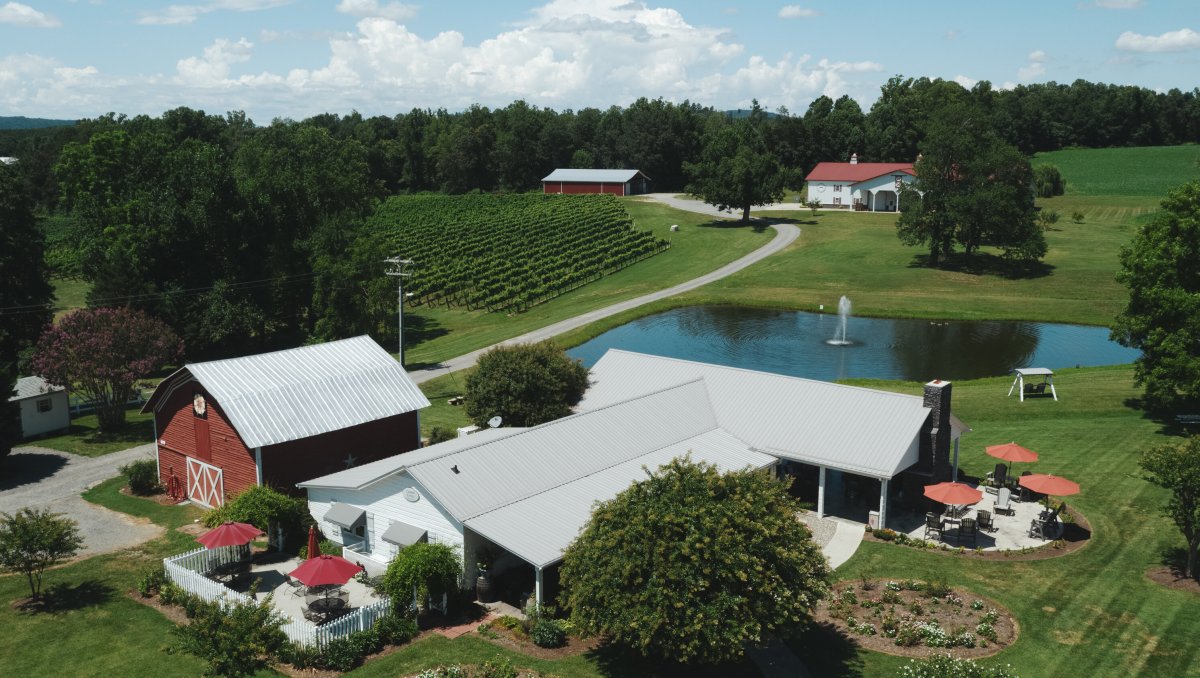 1

Laurel Gray Vineyards

Hamptonville

See on map
On land that's been in the Myers family for 15 generations, Laurel Gray Vineyards grows 10 acres of French vinifera grapes. The soil's sandy loam and the cool breezes of the Yadkin Valley provide ideal growing conditions. Structures on the farm reflect the property's previous roles, such as the tasting room that was once a milking parlor and the red barn that now serves as a backdrop for wedding photos. It produces dry reds and whites, and several dessert wines. Scarlet Mountain, the customer favorite, blends merlot, cabernet sauvignon, cabernet franc and chardonnay for a medium-bodied red. Deli-style items and local goods are available to purchase in the tasting room.
2

Dobbins Creek Vineyards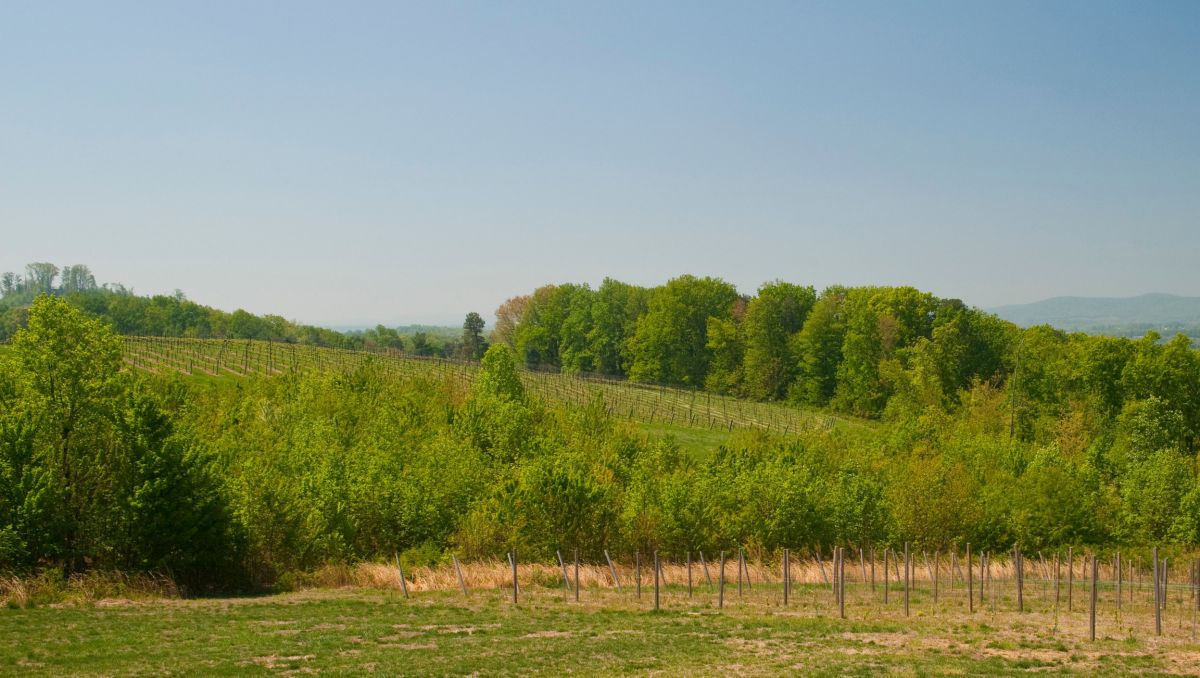 2

Dobbins Creek Vineyards

Hamptonville

See on map
Many North Carolina vineyards once grew tobacco instead of grapes, and Dobbins Creek is a prime example. Throughout the 1950s, the King family grew tobacco here, and it wasn't until 2002 that grapevines took up root in the soil. Ram Cat Red, a blend of estate-grown merlot, cabernet sauvignon and cabernet franc, reflects the nickname locals bestowed on this rural area. One of the winery's newest additions is a Provence-style dry rosé. The log cabin tasting room showcases hickory flooring, a fireplace made of stone quarried in nearby Morganton and a bar covered in wild cherry wood harvested on the property.
3

Shadow Springs Vineyard
3

Shadow Springs Vineyard

Hamptonville

See on map
Just west of Interstate 77, Shadow Springs Vineyard is the project of a former corporate executive who transformed this piece of old tobacco land into a vineyard. French vinifera and French-American hybrids go into about 20 different wines. The stately tasting room overlooks the vineyard grounds. Tasting bars are located upstairs and downstairs, and a patio offers space for outdoor sipping. The wine list includes heavy-hitting reds, such as cabernet sauvignon and a Bordeaux blend, as well as stainless-steel-fermented chardonnay and seyval blanc. Those with a sweet tooth will enjoy the strawberry "shortcake" wine and Dark Shadow, a dessert wine that resembles a chocolate-covered strawberry.
4

Windsor Run Cellars

Hamptonville

See on map
Windsor Run Cellars prides itself on its wine variety. The barrel-aged cabernet sauvignon reveals bold tannins and a smooth finish. Summer Breeze blends muscat and riesling for a light, sweet wine best served chilled in the height of summer. Honey Moon is a golden mead made from wildflower honey. And Midnight Run, a port-style wine, combines chambourcin and petit verdot with Windsor Run's own brandy. Tastings take place in the cabin-like tasting room with a rock fireplace and vineyard views. You can experience tours and tastings at both the winery and distillery.
When visiting any of North Carolina's many wineries and vineyards, please drink responsibly. Designate a driver.
Updated May 18, 2021