A Day of Outdoor Adventure and an Evening at the Brewery
Nothing pairs better with an exhilarating outdoor adventure than an inspired microbrew. Fortunately, for outdoor-loving connoisseurs of craft beer, North Carolina is not only laced with majestic mountains, pristine rivers and massive national forests – our state is also loaded with some of the best breweries in the country. When your day of adventure has wrapped up, there are plenty of inspired brews waiting to be discovered.
Begin in Bryson City. This town is wedged between the Nantahala National Forest and Great Smoky Mountains National Park in the western corner of our state. Start at the Nantahala River Gorge, one of the country's premier paddling destinations for paddlers of all levels. Framed by deep forests and craggy canyon walls, the run is largely a Class I and II paddle, capped off with a chute down a Class III cascade.
Not sure about whitewater? Grab a stand-up paddleboard and hit Fontana Lake instead. Rather stick to terra firma? Trade paddle for pedal on the 40 miles of singletrack ringing the massive lake at Nantahala National Forest's Tsali Recreation Area. Cap off the day with local guest taps or refreshing cocktails at Bryson City Brewing, located in a restored industrial warehouse.
Next, head east to mountainous Sylva, a town loaded with both outdoor adventures and craft breweries. Get a hawk's-eye view of town from the Pinnacle, accessible after a 3.5-mile uphill hike through 1,000-acre Pinnacle Park. Or try your hand at one of the town's premier pastimes: trout fishing. Several of the hotspots along the Western North Carolina Fly Fishing Trail are just minutes from downtown Sylva, including Scott's Creek and the Tuckasegee River.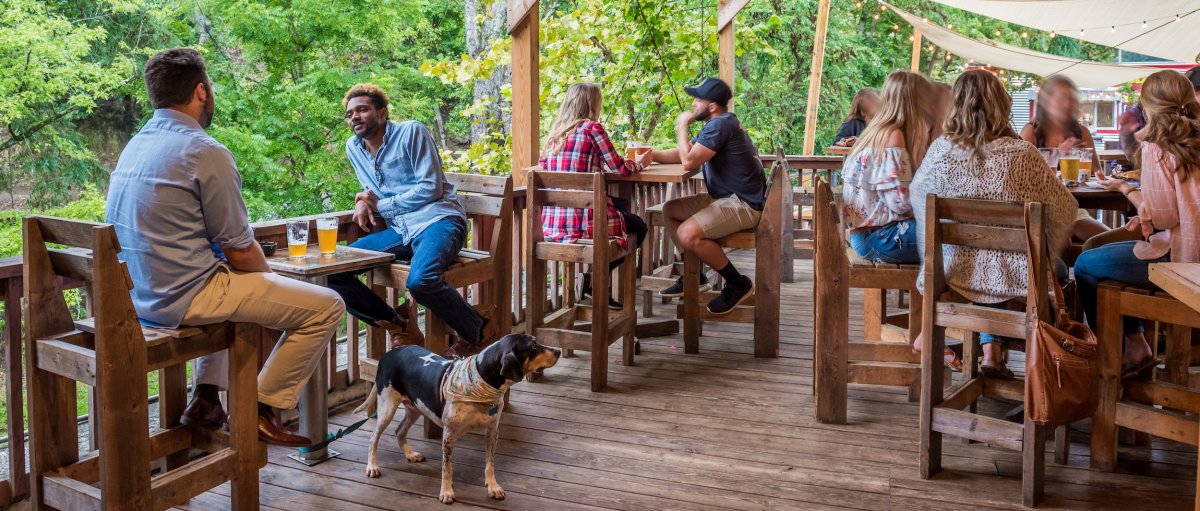 In the evening, peruse the town's eclectic breweries. Innovation Brewing is loaded with creative choices such as a Belgian blonde with ginger and a chocolate oak-aged brown. A resident food truck, Cosmic Carry-Out, uses Innovation – and the beautiful patio there – as its home base. Balsam Falls Brewing Co. is run by a husband-and-wife team who uses fresh, local ingredients such as fruits and herbs in their beers. They also draw inspiration from other areas, like '80s hair bands that inspired the 87 Eagle Blonde ale, and the Devil's Brand-Irons Strong Bitter that's an ode to time they spent in a village in England.
Make the short southward hop to Franklin and hit the trail. Both the Appalachian and multistate Bartram trails ramble past the town, bestowing panoramic views from the summit of 5,350-foot Wayah Bald, named for the region's once-thriving red wolf population. Afterward, head to Lazy Hiker Brewing to mingle with thru-hikers and plan your next adventure while sipping trail-worthy beers like the Slack Pack IPA or the Trail Mate Golden Ale.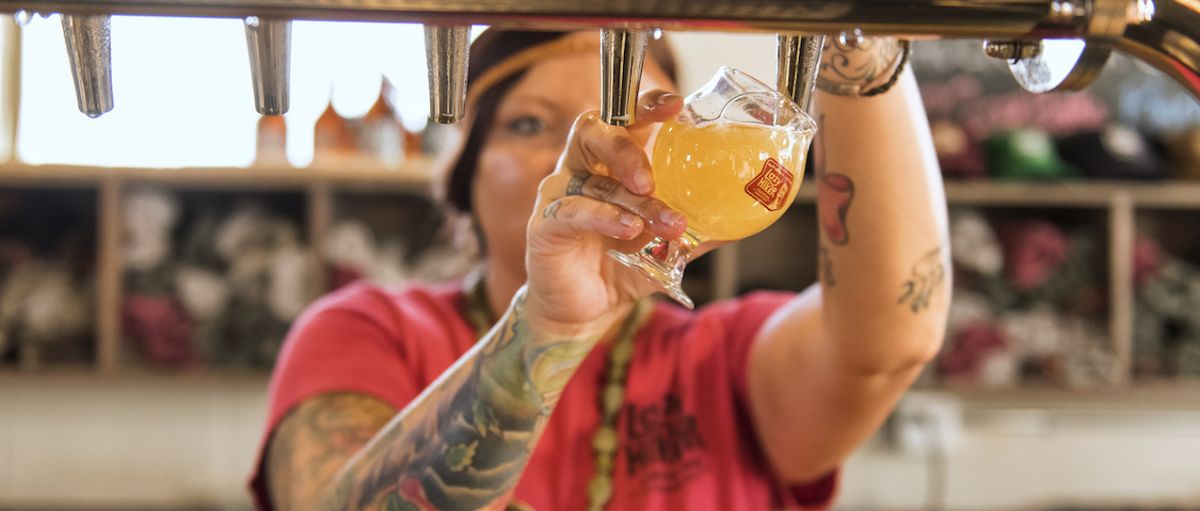 Make the half-hour trip from Franklin to Highlands and begin by exploring the ruggedly wild swath of Nantahala Forest known as Panthertown Valley, named for the iconic big cats that once roamed the wilderness. After Panthertown, try a flavorful flight at Satulah Mountain Brewing Company in Highlands, pouring everything from lighter options like Tuckasegee Gold, fruity ales like Sunset Saison and dark beers like Graham Cracker Nut Brown Ale.
From Highlands head for Brevard, in the heart of Transylvania County. This area has been dubbed North Carolina's "Land of Waterfalls" for the 250 different cascades adorning the area's extensive wilderness. Begin by seeking out iconic destinations like 120-foot Triple Falls or 150-foot High Falls in the DuPont State Recreational Forest. After a day spent chasing cascades, head to another local institution, the Brevard Brewing Company, the county's first brewery. Lagers are the brewery's specialty, with options like Bohemian Pilsner, crisp American Premium Lager and the seasonal Munich Dunkel.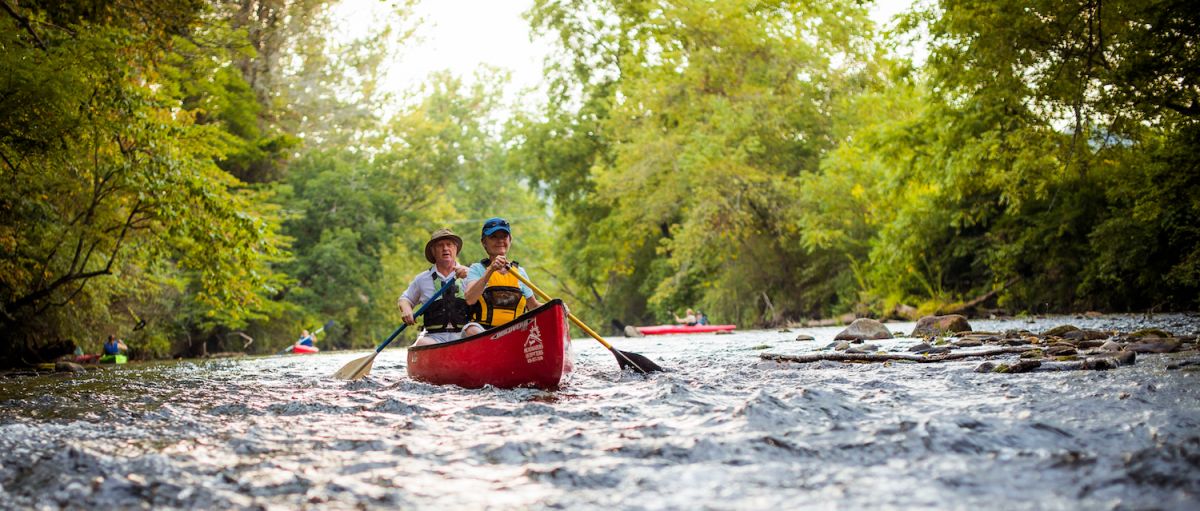 Next, head for America's mecca of microbrew, Asheville. Breweries seem to abound around every corner in town. Luckily, adventure is just as plentiful. Wander the 10 miles of trails at the massive North Carolina Arboretum, framed by the Pisgah National Forest. Or explore another of Asheville's iconic locations, Biltmore Estate, George Vanderbilt's opulent, 19th-century escape. Hit the water on the French Broad River with a 7-mile paddling trip through the heart of the city.
It is difficult not to stumble upon a stellar microbrewery in Asheville, but first-timers paralyzed by the wealth of options can begin at long-standing institutions like Highland Brewing Company, the beer town's very first microbrewery, famous for pouring hearty, European-inspired ales. Or head to Green Man Brewery, another of the town's long-standing breweries, serving beers with a Blue Ridge backdrop from the open air taproom. Or try a uniquely Asheville locale like Wedge Brewing Company, which has two locations in the city's River Arts District. Wicked Weed Brewing's Funkatorium is the very first tasting room dedicated solely to sours and other funky brews on the entire East Coast.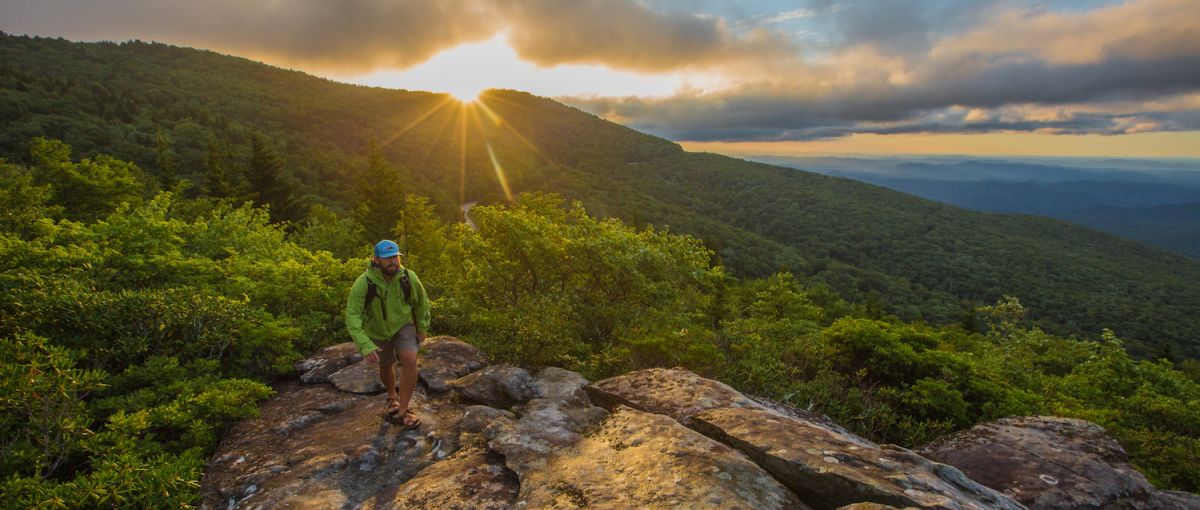 After Asheville, cruise north to the quintessential Appalachian town of Boone. Explore the High Country's diversity of landscapes on the rugged, 5-mile Boone Fork Trail, just off the Blue Ridge Parkway in Julian Price Memorial Park. Then sidle up to the creekside bar at Appalachian Mountain Brewing and sample flavorful fusions like the Dry-Hopped Cider Mimosa or the C.R.E.A.M. Coffee and Doughnut Infused Milk Stout. Afterward, wander over to Lost Province Brewing Company and sip on beers like the Balsam Blonde Ale or Leaf Peeper Oktoberfest while noshing on the brewery's wood-fired pizza.
Finally, round out the trip in Winston-Salem. But first, head for Pilot Mountain State Park. Explore the network of trails ringing the park's iconic landmark, Pilot Mountain, a 2,000-foot peak capped off with a tufty plug of rock. Or explore the recreation area from the water along a forested stretch of the Yadkin River. When you are ready to hit the town, head to the tasting room at Foothills Brewing. There are more than 20 different beers on tap, including distinctive offerings like Carolina Strawberry, Dead and Berried Barrel Aged Blackberry Imperial Stout and Frostbite Black IPA. Aside from the diversity of brews, the taproom also draws a rotating array of food trucks, slinging everything from tacos to gelato.
When visiting North Carolina's breweries, please drink responsibly. Designate a driver.
Updated May 17, 2021