4 Farm-Inspired Fall Getaways in North Carolina
Between North Carolina's mountains, coast and urban centers lie miles of farmland ripe with possibilities for a fun-filled yet relaxing getaway. Our charming farm towns beckon those looking to connect with nature and its bounties with a side of adventure built in.
Pick fruit in Apple Country, peruse art and goods created by homegrown (or locally taught) talent, or sip and dine on the fruits of North Carolina's robust agritourism scene. Along the way, you'll witness our state's beauty from many angles as you soar through trees or get up-close with butterflies.
Wholesome Fun in Apple Country
There's something about picking your own apples that makes them taste that much sweeter, and what better place to enjoy the fruits of your labor than North Carolina's largest apple-producing county, Henderson, home to the towns of Flat Rock and Hendersonville. Many of the orchards in the county are open from early August to early December. Start at Sky Top Orchard, a 2017 "Best of Western North Carolina" winner that features barnyard animals, hayrides, gem mining and a working beehive on top of Mount McAlpine. Then head to Creasman Farms, where you can pick dozens of apple varieties on Sundays from mid-September through November.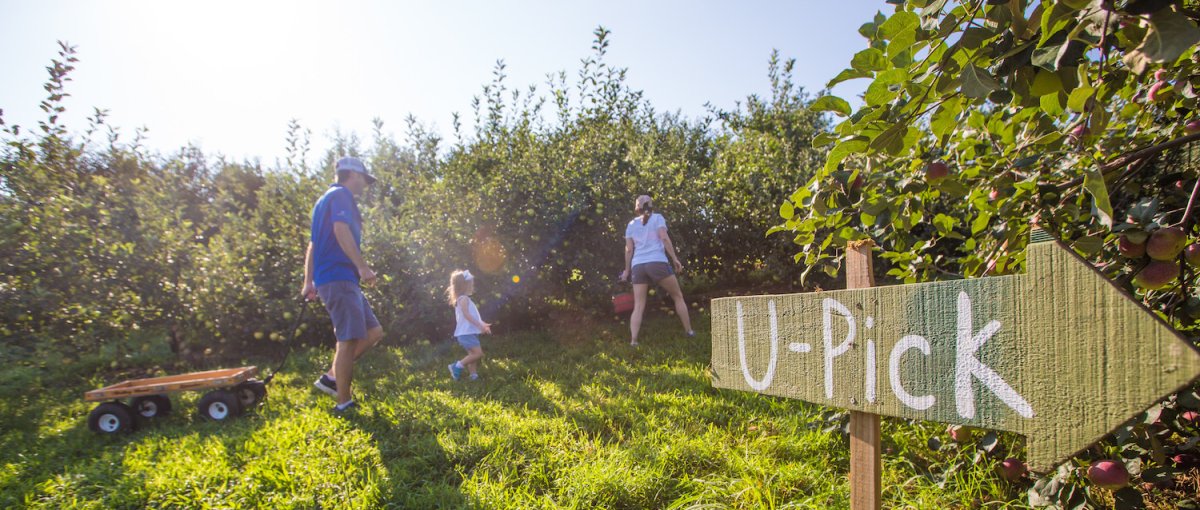 Between apple-picking treks, visit Hendersonville's Historic Train Depot, which houses a prototypical layout of western North Carolina with more than 2,000 feet of track. Kids can also operate a Thomas the Tank Engine train, and members bring their personal collections to operate on the system. Next, stop by the Carl Sandburg Home National Historic Site, featuring 5 miles of hiking trails, many first editions of Sandburg's writings and a dairy goat farm – petting permitted. For accommodations, opt for a lodge experience at Echo Mountain Inn in Hendersonville or Flat Rock's Highland Lake Inn & Resort or The Lodge at Flat Rock.
Local Lore, Art & Adventure Await
In and around artsy Spruce Pine, a mountain town off the Blue Ridge Parkway, visitors will find hundreds of studios, galleries and gift shops. The renowned nonprofit Market on Oak is the biggest place to find a wide variety of lifestyle goods such as home decor, local foods and handmade pottery. Mountain music is another important part of Spruce Pine's history, and you can stop at The Orchard at Altapass for free music during select days throughout the year. The orchard focuses on educational programs and community events, and kids will love the activity brochures for the orchard's on-site trails.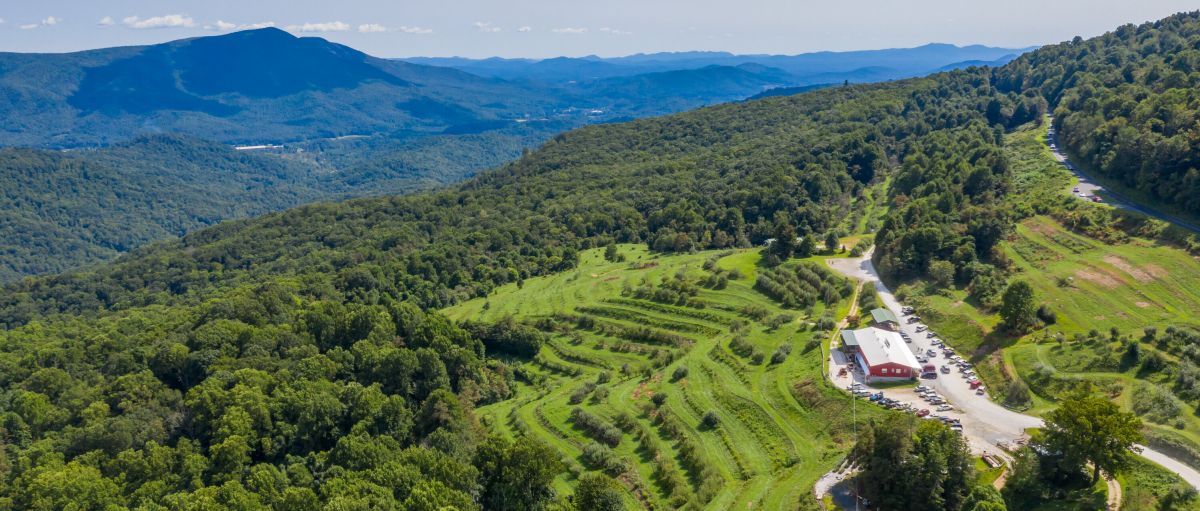 Continue your cultural outdoor exploration at Emerald Village in nearby Little Switzerland, home to the North Carolina Mining Museum, an all-natural gemstone mine with gold panning and a black light mine tour. Lastly, get your blood pumping with NC Outdoor Adventures, a premier wilderness guiding service that offers rock and ice climbing, whitewater rafting, tubing, mountaineering, rappelling and canyoneering. Soak in the outdoors throughout the night, too, at Spacious Skies Bear Den or Spruce Pine Campground, or rent a cabin through Blue Ridge Parkway Cabin Rentals.
Beauty, Brawn & Brains
The High Point area has all three of these elements in spades, and the best way to get your fill is at Kersey Valley, a playground for all ages. Start with the brain-teasing Maize Adventure, then select from a host of other possibilities such as zip lines, high ropes and laser tag. Or try something totally different and tackle the escape rooms and unlock clues to find your way out of a sanitarium or autopsy room. In the fall, Kersey Valley adds Spookywoods to its mix, which reigns as North Carolina's largest haunted attraction.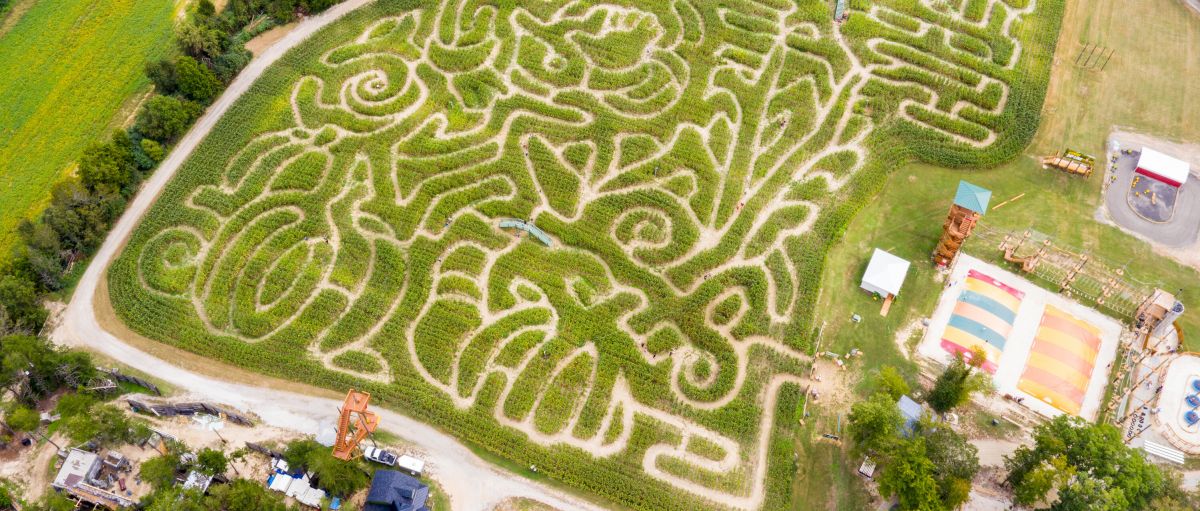 After your Kersey Valley exploits, take a breath at All-A-Flutter Farms. Visits start with a presentation about the lifecycle of butterflies with the help of kids from the audience, and they end with butterflies eating out of your hands. During April, May and June, visitors can purchase Caterpillar Castles to take home. Each plant has two Monarch eggs so you can watch the eggs transform from caterpillars to Monarchs and then release them into the wild. Complete your High Point trip with the attentive staffs at the 5-star Seven Oaks Inn Bed & Breakfast or the historic JH Adams Inn. High Point was also named a Certified Autism Destination, the first on the East Coast, in 2023. That means autistic and sensory-sensitive visitors can travel confidently knowing accessibility and inclusion are prioritized at locations citywide.
Wine & Dine
If romance is your aim, then head to the Inner Coastal Plain. Here, you can tour Duplin Winery, one of the largest wine production facilities on the East Coast, followed by a deluxe wine tasting that includes 10 samples of its muscadine wines paired with gourmet crackers and dip. Plan to visit between 11 a.m. and 3 p.m. for lunch at The Bistro, the winery's seasonally inspired eatery focused on specialty sandwiches, soups and salads.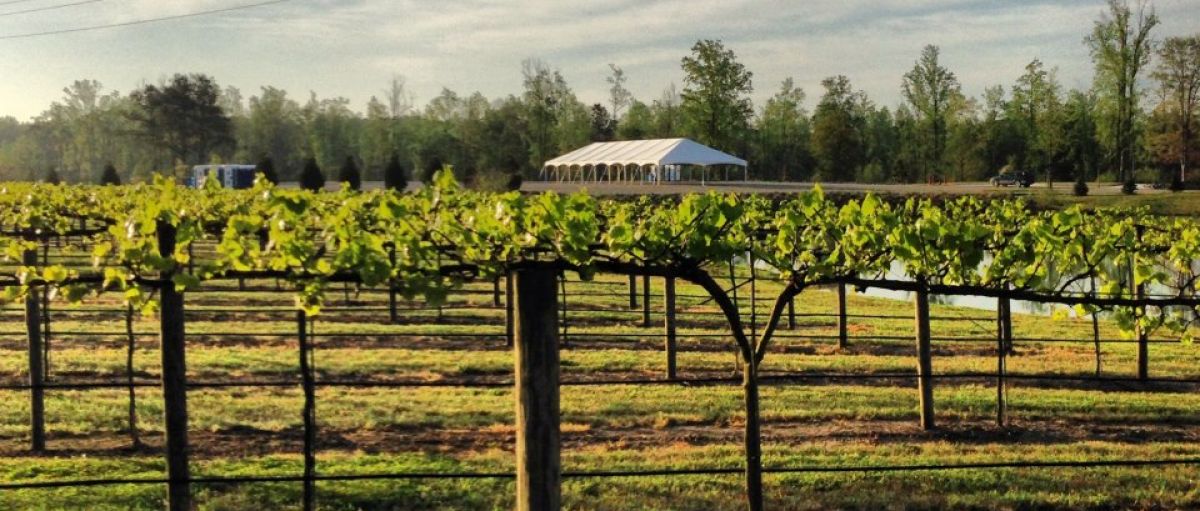 Or enjoy a family-style meal at Mike's Farm, where bowls of fried chicken and all the fixings pass between patrons sitting at large farm tables. Afterward, stroll the farm's country store, go on a hayride, or do some strawberry or pumpkin picking depending on the season. While many North Carolina farms focus on fall events, Mike's Farm favors Christmas with its Festival of Lights hayrides, Christmas dinner shows and suppers with Santa.
For dinner and more local wine, consider The Country Squire in Kenansville. This destination combines the elements of a winery, restaurant and inn, and has an old-world ambiance inspired by the owner's Scottish roots. Sections of the establishment date back centuries, and more than one ghost story has been shared about this quirky, candlelit destination. Stay here overnight if you dare, or head an hour south for a wide selection of lodging types in popular Wilmington.
Updated August 18, 2023