Drive-Thru Vacations: North Carolina Sights to See from Your Car
Experiencing a little cabin fever (who isn't!) these days? Just imagine – fresh air zipping through your car and beautiful scenery greeting you from every direction while you embrace the nostalgia of a road trip. To make this daydream a reality, we've created a menu of scenic North Carolina trips you can take without ever feeling the need to leave the safety of your car.
Destinations you'll find in this article:
Vollis Simpson Whirligig Park | Pottery Road | Lazy 5 Ranch
World's Largest Attractions | Shangri-La Stone Village | Murals at ThExchange
Barn Quilt Trail | Waterfall Byway | Blue Ridge Parkway | Metal Zoo
4x4 Driving On the Outer Banks | Croatan National Forest
Piedmont
1

Vollis Simpson Whirligig Park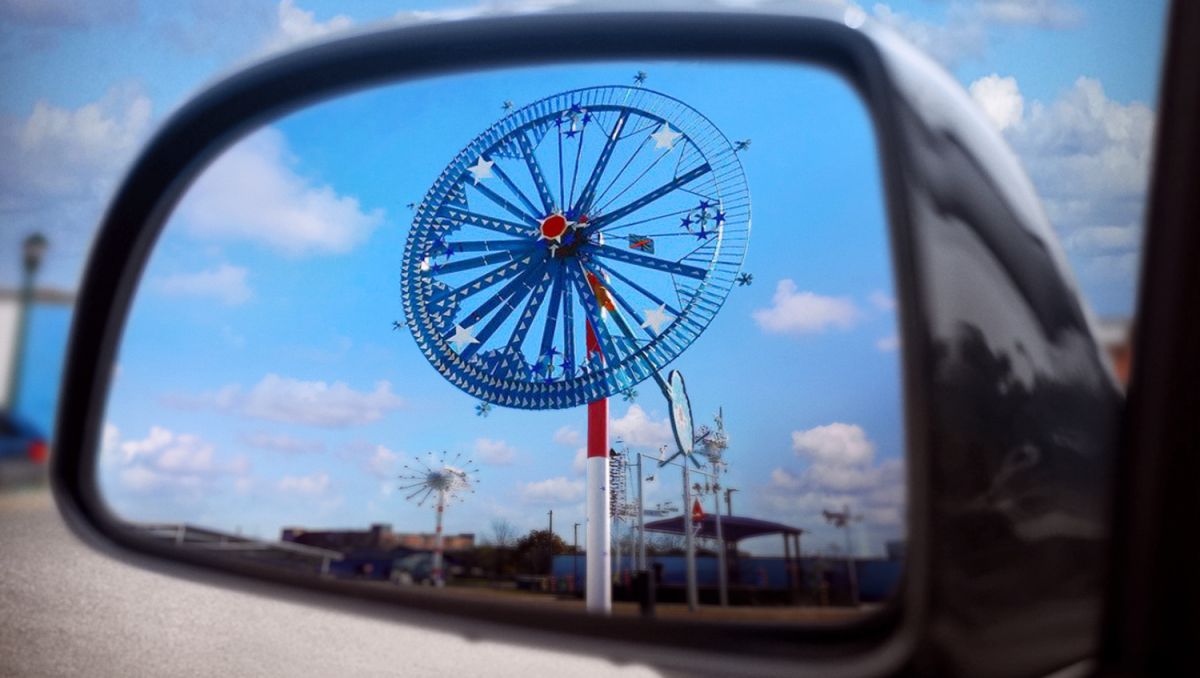 1

Vollis Simpson Whirligig Park

Wilson

See on map
Meet at the intersection of art and science at the Vollis Simpson Whirligig Park, where you can take in the late Vollis Simpson's wondrous art pieces from your parked car. Filled with whimsical, wind-driven creations, the 2-acre park invites you to look around and let these spectacular spinning sights take your imagination for a ride. Fun fact: Whirligigs are North Carolina's official folk art!
Add a side: Grab a beer (or a four-pack to-go) at the female- and minority-owned Casita Brewing across the street from the park. With outdoor seating, you can still easily admire the whirligigs as you soak in the sunshine. Then browse even more beers – hundreds, in fact – at Brewmasters on your way out of town to take home some flavors of the region.
2

Pottery Road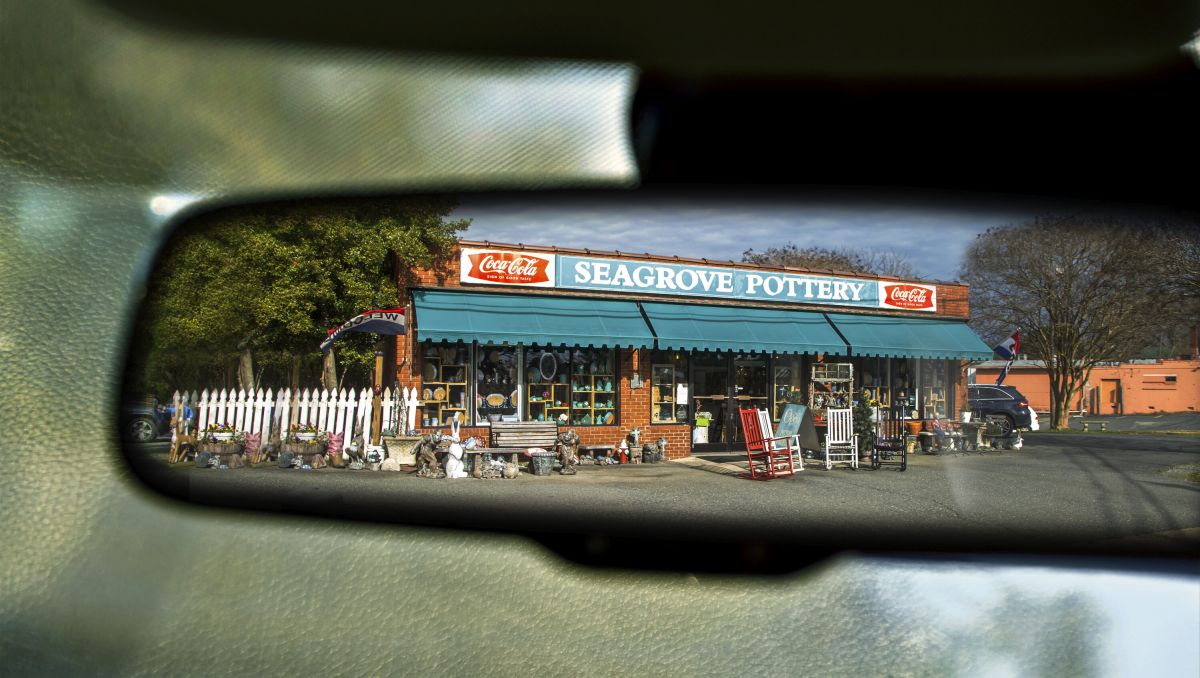 2

Pottery Road

Seagrove

See on map
Another famous place to drive in our state, Pottery Road surrounds the town of Seagrove, also known as the "Pottery Capital of America." Although this art thoroughfare is only about 30 miles long, you can easily spend a full day exploring this unique glimpse into rural North Carolina. The area became a haven for potters thanks to its rich clay deposits and is now home to about 100 pottery studios, many of which are operated out of the artists' homes and feature outdoor displays. You can buy directly from more than 20 of them online as well.
Add a side: After popping in and out of a multitude of studios, visit the North Carolina Zoo, the largest natural habitat zoo in the world.
3

Lazy 5 Ranch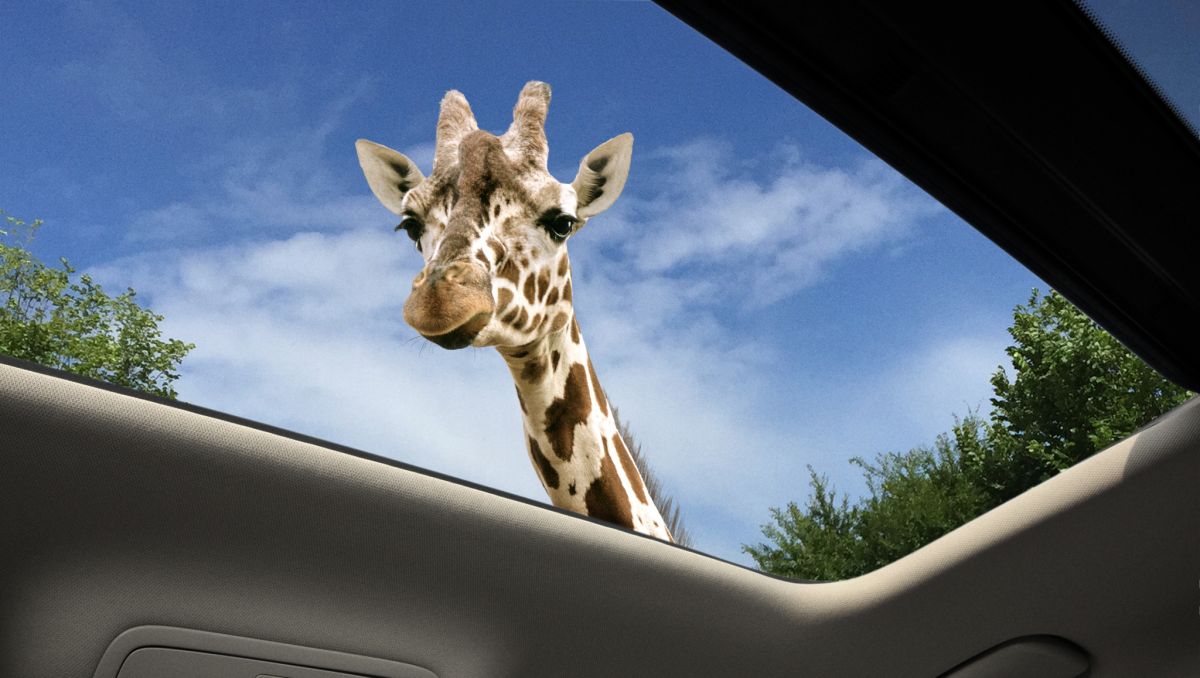 3

Lazy 5 Ranch

Mooresville

See on map
For a fun trip with the kids, consider Lazy 5 Ranch, where you'll pass giraffes, antelopes, zebras, red kangaroos, camels, lemurs and other new friends. For an extra up-close-and-personal experience, buy a feed bucket and get the video queued up – you're going to want to capture your family's delight at hand-feeding some of these exotic animals straight through your car window.
Add a side: Perhaps your road trips have inspired a renewed love of driving – which means you're in just the right spot. Mooresville is known as Race City USA and is home to the North Carolina Auto Racing Hall of Fame and a variety of other racing attractions.
4

World's Largest Attractions
4

World's Largest Attractions

Triad area

See on map
Every great drive-thru has a triple-decker deluxe – and ours just might be the world's largest. Located within 15 miles of one another in our Triad area, the World's Largest Highboy Dresser, the World's Largest Chest of Drawers and the World's Largest Duncan Phyfe Chair are roadside attractions you won't be able to resist. All three pay homage to the area priding itself on being the Furniture Capital of the World.
Add a side: If you save the Highboy Dresser for last, you can walk right into Furnitureland South, the world's largest furniture store. With low prices, high-quality items and more than 1.3 million square feet of furniture displays, it's a great spot to stretch your legs. If shopping is a priority, you can even visit the High Point Visitors Center, where its concierge services can help plan your furniture shopping experience.
5

Shangri-La Stone Village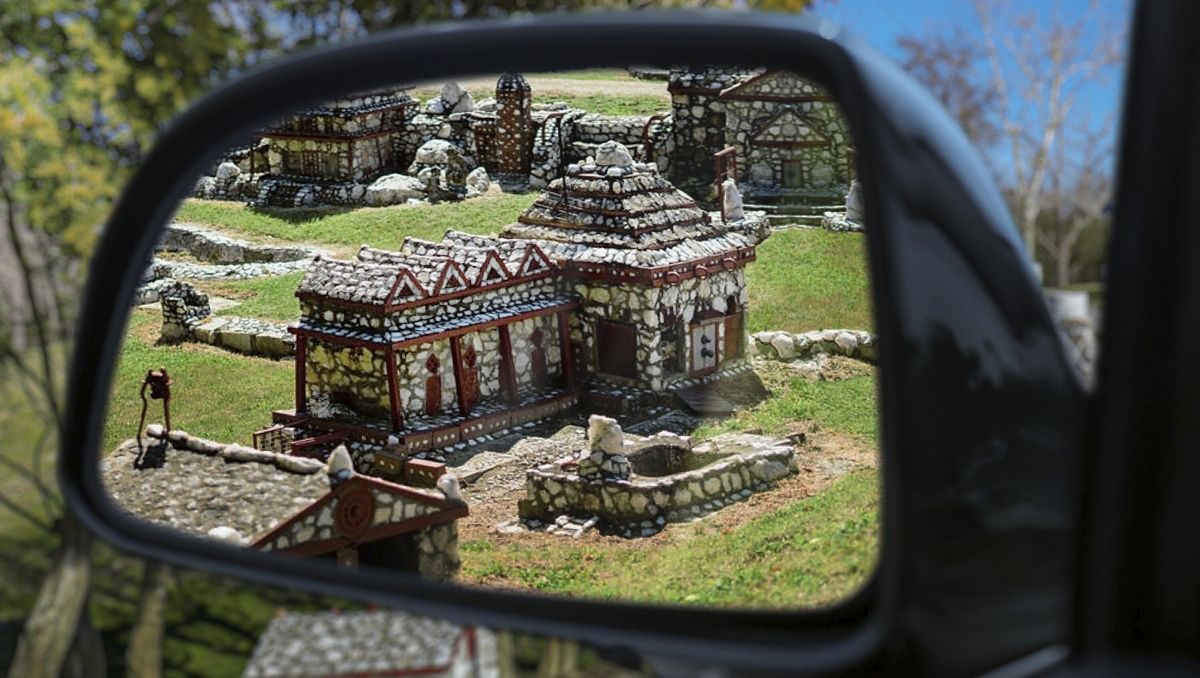 5

Shangri-La Stone Village

Prospect Hill

See on map
It started as retired farmer Henry Warren's hobby, and years later, this tiny village still sits on the side of N.C. Highway 86, bringing visitors as much joy as it brought Warren. Built from stone, concrete and quartz from a nearby quarry, 27 roughly 5-foot buildings make up this little piece of paradise that includes a library, theater, church, schoolhouse and more. Keep your eyes peeled for the trinkets sprinkled throughout – adding to the mystique of it all – left there by Warren and visitors alike.
Add a side: Commemorate your visit forever, and read other travelers' memories, by signing the visitors journal alongside the road. Then pick up a bottle of cider or wine to enjoy later from Botanist and Barrel – the South's only natural cidery focused on spontaneous and wild cultures – just a short drive south on N.C. 86. Or you can shop its online store and have several unique flavors shipped straight to your home.
6

Murals at ThExchange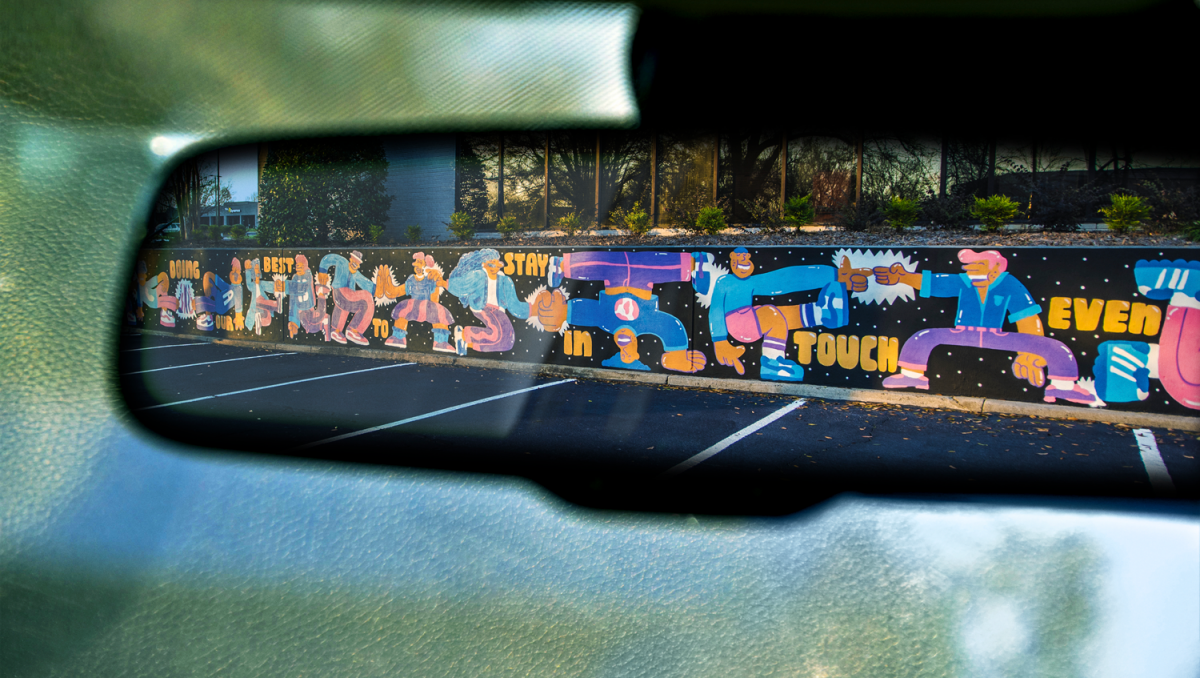 6

Murals at ThExchange

Charlotte

See on map
Drive to the site of 2020's Talking Walls mural festival outside Uptown Charlotte and you'll be greeted by inspiring scenes at every turn. While the route takes you to an office park, you'll feel like you're traveling through an open-air art gallery. Artists George F. Baker III, Irisol Gonzalez, Killamari, DoItDoItLeague, Kalin Devone, Cheeks, Fiberess and Kathryn Crawford transformed ThExchange building exteriors into six masterpieces, and each work of art will have you marveling at the beauty we can all bring to a place.
Add a side: Freedom Park is 98 acres of urban charm located between the historic neighborhoods of Myers Park and Dilworth. With a 7-acre lake, baseball and soccer fields, volleyball courts, walking trails and outdoor shelters with grills, it's the perfect location to savor a to-go meal (like a gyro from The Mad Greek of Charlotte).
Mountains
7

The Barn Quilt Trail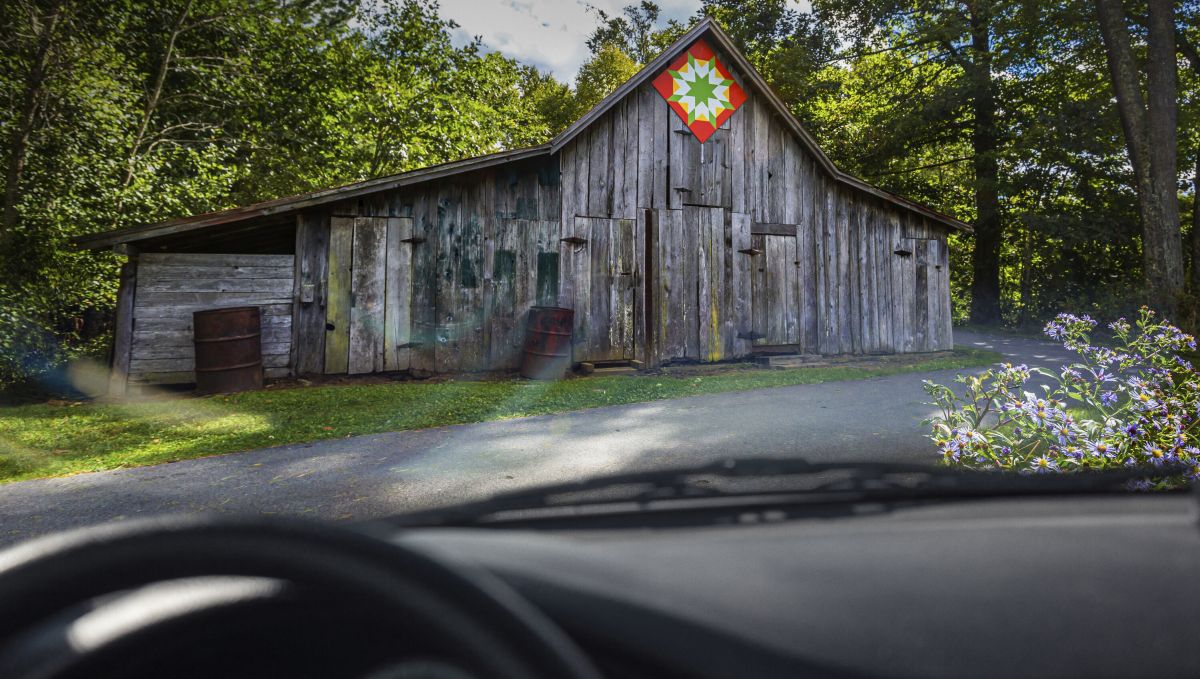 7

The Barn Quilt Trail

Western North Carolina

See on map
More than 300 brightly colored quilts – the most concentrated collection in the country – dot various buildings and barns across our western landscape. Each quilt, which is actually a painted wooden block, tells a story all its own, sharing the history and culture of the area where it hangs. Take your pick of one of our multiple driving trails and see just how many you can spot as you meander through farmland, charming mountain towns, waterfalls and rivers.
8

Waterfall Byway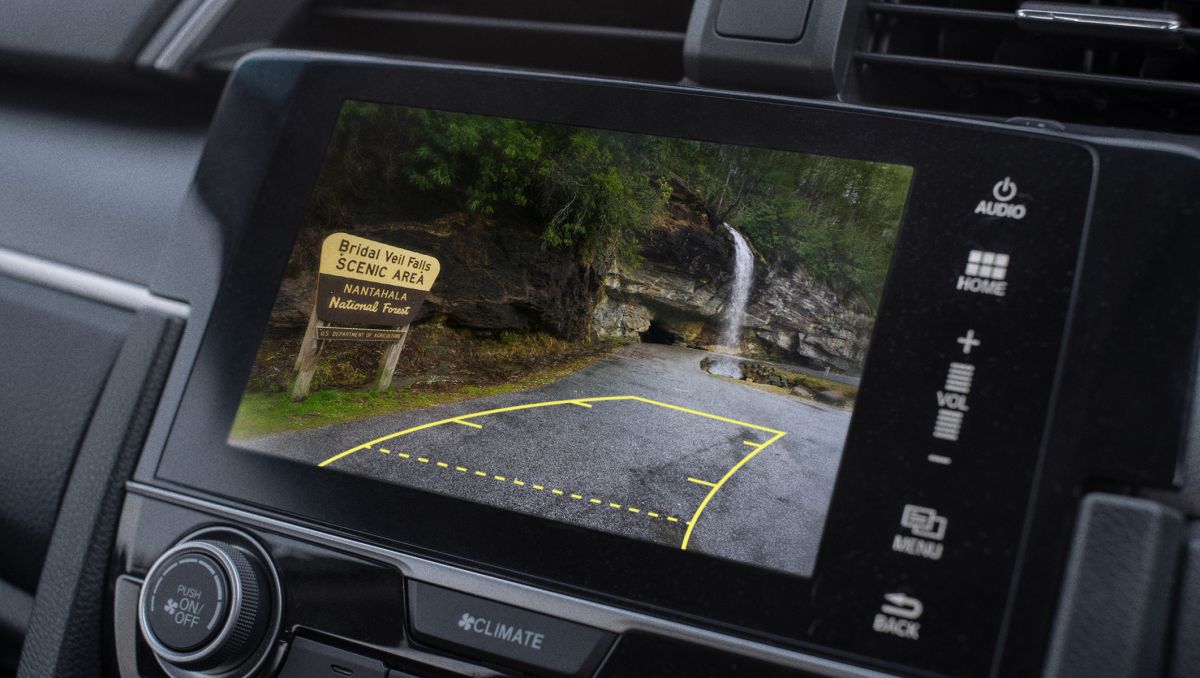 8

Waterfall Byway

Western North Carolina

See on map
If marveling at waterfalls fills your vacation dreams, the nearly 100-mile Waterfall Byway should be one of your first mountain destinations. You'll come across about 200 waterfalls surrounding this route between Murphy and Rosman, and it appropriately begins in Transylvania County, the "Land of Waterfalls." Wind past popular Bridal Veil Falls, Cullasaja Falls and walk-behind-access Dry Falls and let the rushing water wash away your worries.
Add a side: Rosman is home to the beginning of the French Broad River. Try river snorkeling with Oxbow River Snorkeling in the warmer months, or plan a visit to the Pisgah Astronomical Research Institute, where you can discover the wonders of space and nature. For a delightful Southern meal to re-energize your road trip gang, Country Skillet is a great choice.
9

Blue Ridge Parkway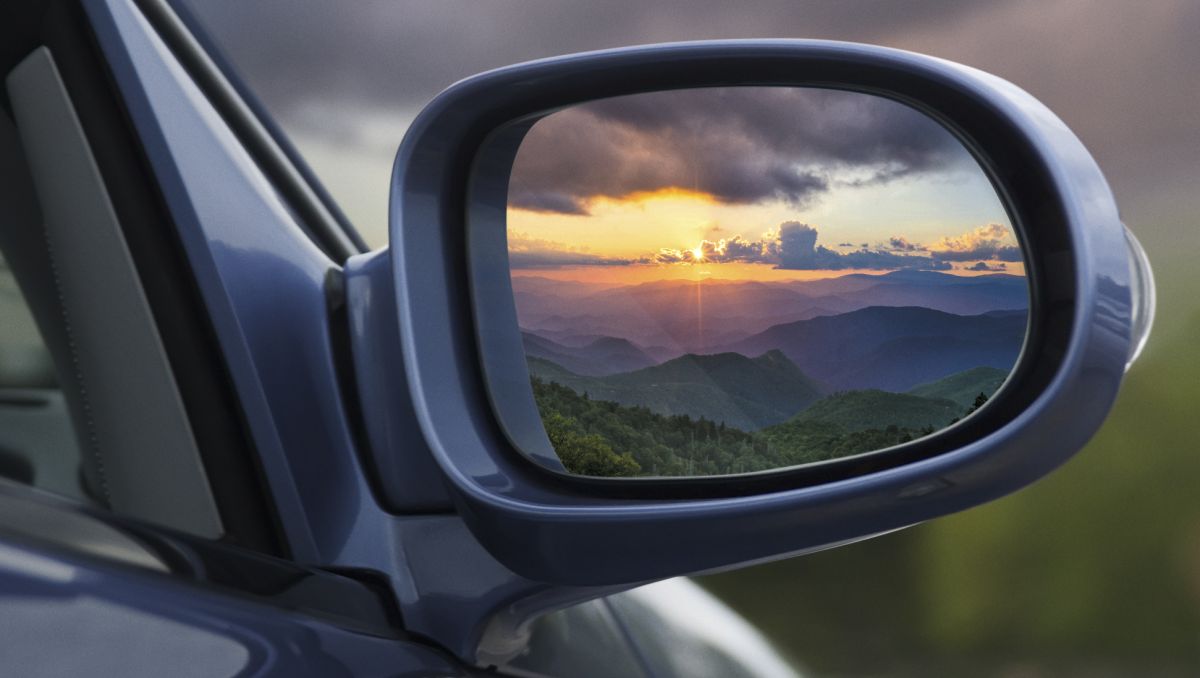 9

Blue Ridge Parkway

Western North Carolina

See on map
The ultimate road trip might be driving the entire route of "America's Favorite Drive," also known as the breathtaking Blue Ridge Parkway. Let sweeping vistas from hundreds of picturesque overlooks greet you along this showstopping roadway that spans more than 250 miles throughout our mountains. You'll also venture through two national forests, each covering more than 500,000 acres: Nantahala National Forest and Pisgah National Forest.
Add a side: Few stores are more iconic to North Carolina than Mast General Store, which can turn your Drive-Thru Vacation into a travel through time. Part general store, part foodie and candy haven, perusing inside is a delight – but shopping online is also a great option.
Coast
10

Metal Zoo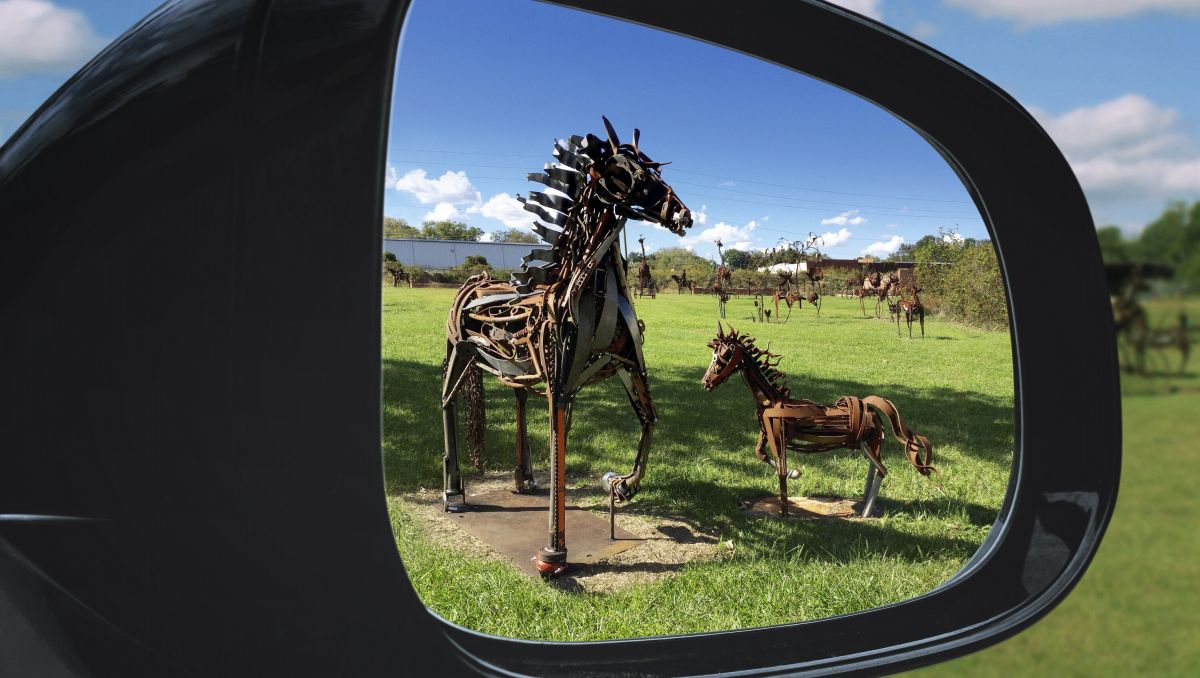 10

Metal Zoo

Greenville

See on map
Get ready for a zoo like no other. Local sculptor Jonathan Bowling creates intricate masterpieces out of salvaged scrap metal, and you can admire a number of them at the "Metal Zoo" in Greenville. Located down the street from Bowling's studio on Dickinson Avenue, the sculpture park is filled with fanciful animals in static motion: a horse galloping through the field, pigs sharing a meal, tails and ears blowing lazily in the breeze – all made from golf clubs, saucepans, tire chains, nuts and bolts, old car parts and other items that have found a second life.
Add a side: Take a stroll through the zoo to really admire the detail that goes into each piece, and then savor a well-deserved pit stop a block away at Luna Pizza Cafe. If you're still craving more art after your meal, head deeper into Uptown Greenville to see what exhibits are on display at Emerge Gallery and Art Center.
11

4x4 Driving on the Beach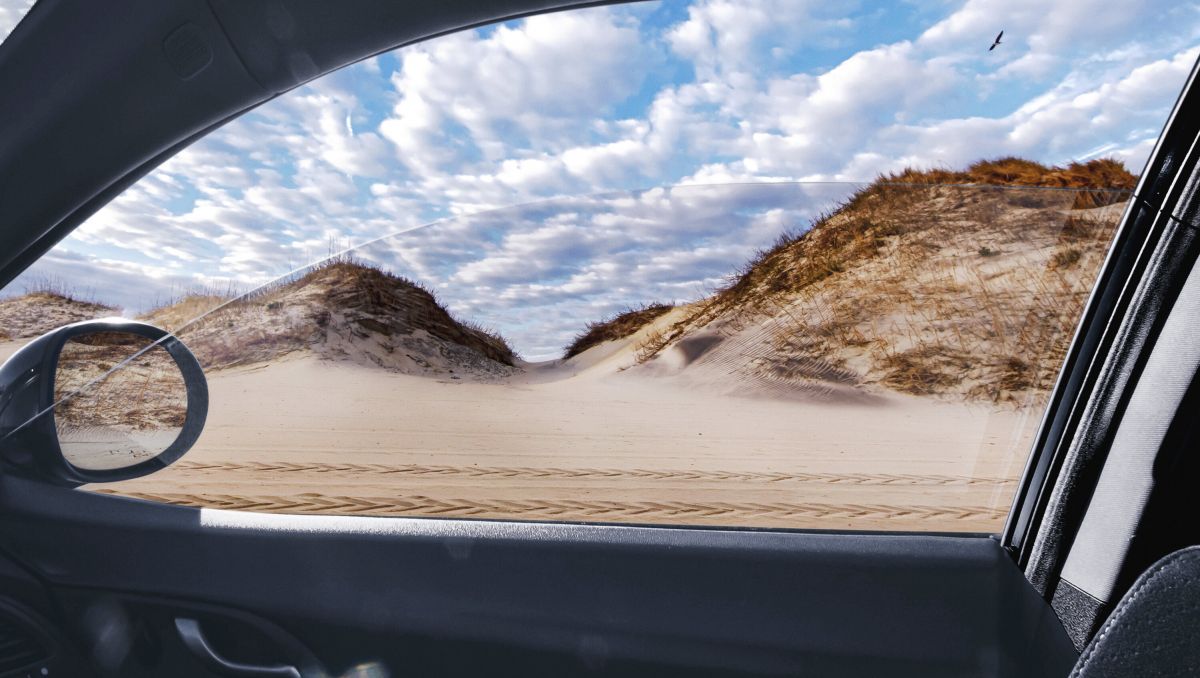 11

4x4 Driving on the Beach

Outer Banks

See on map
Time to hit the sand on the Outer Banks. Noteworthy for its hundreds of miles of open, unspoiled beaches, this collection of barrier islands makes for quite the off-road adventure. Add wild horses in Corolla and the tallest lighthouse in North America on Cape Hatteras, and you've completed quite the beach driving escape on your bucket list. We highly recommend making time for the 138 miles of the Outer Banks Scenic Byway while you're here too.
Add a side: With five locations on OBX, "The Coolest Convenience Store in the World" ensures you won't ever be hungry, thirsty or miss out on a sweet souvenir during your Drive-Thru Vacation. When you pull into Brew Thru, you'll be greeted by coolers of beverages, racks of snacks and shelves of colorful T-shirts, koozies, hats and more – and the car tenders will grab your items for you and place them in your car. That's it!
12

Croatan National Forest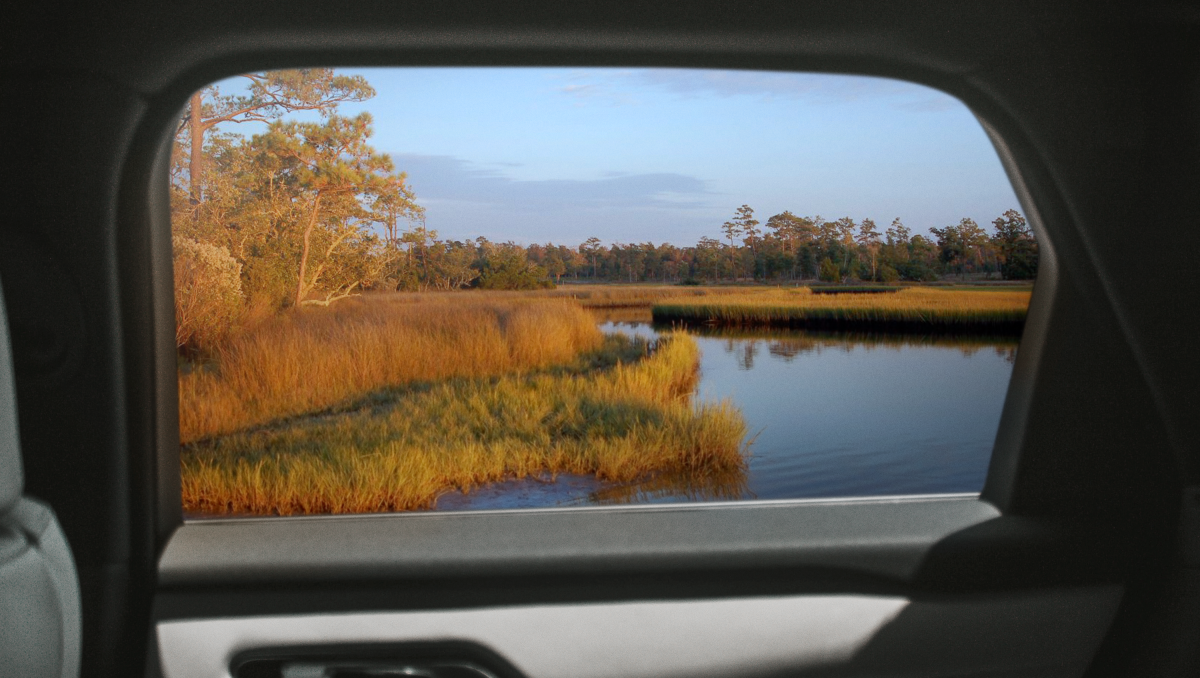 12

Croatan National Forest

Havelock

See on map
Take a drive through the East's only true coastal forest, where you'll cruise by bogs, raised swamps, tidal rivers and the Bogue Sound. You can take in the vast array of wildlife playing in the water from your window including alligators, otters and waterfowl, and spot land animals such as black bears and deer. The entire loop around the forest only takes about two hours, so you can easily add on a taste of something else.
Add a side: The quaint coastal city of New Bern is just a half hour away, and it's the perfect spot to spend a charming afternoon. Our first state capital, New Bern is home to Tryon Palace and numerous restaurants (The Chelsea, Cypress Hall and more) and unique shopping stops (Galley Stores, the Next Chapter Books and Art). Afterward, stroll the waterfront and take in the mesmerizing views from Union Point Park.
As you hit the road, pick up some locally made snacks such as Poppy popcorn, Accidental Baker's artisanal crackers, toffee from Carolina Candy Co. and an ice-cold Cheerwine soft drink. Make it a combo with a playlist of North Carolina musical legends John Coltrane, Roberta Flack, Earl Scruggs, Nina Simone and Don Gibson for even more perfect road trip companions.
Updated October 13, 2022