Experience Pinehurst, Southern Pines and Aberdeen Off the Course
Many recognize the Pinehurst, Southern Pines and Aberdeen area as the "Home of American Golf." And while the area boasts nearly 40 world-renowned courses, it also offers so much more. From boutique shopping to spa treatments to historical walking tours to fantastic dining options, the possibilities for a fun and relaxing weekend are endless.
Friday: Check In & Check Out
Start your getaway weekend by settling into the Carolina Hotel, Pinehurst Resort's century-old premier lodging option that makes you feel like you've stepped back in time. Or stay in the heart of the Village of Pinehurst at The Magnolia Inn for a timeless and charming atmosphere. Be sure to visit its fine-dining Italian restaurant, Villaggio Ristorante, a favorite among locals and travelers alike.
Southern Pines also houses beautiful accommodations. The Duncraig Manor & Gardens is a refurbished Tudor-style home owned by a world-traveling couple, and The Jefferson Inn is conveniently located next to many downtown attractions.
Once you arrive, take a peaceful stroll through the Village of Pinehurst. Pick up a copy of the Historic Walking Tour Book from the Tufts Archives and let it be your guide. After a refreshing and educational walk, settle in for a craft cocktail at Drum & Quill, a classic tavern located in the heart of Old Town Pinehurst. If the weather is nice, lounge outside and admire the village.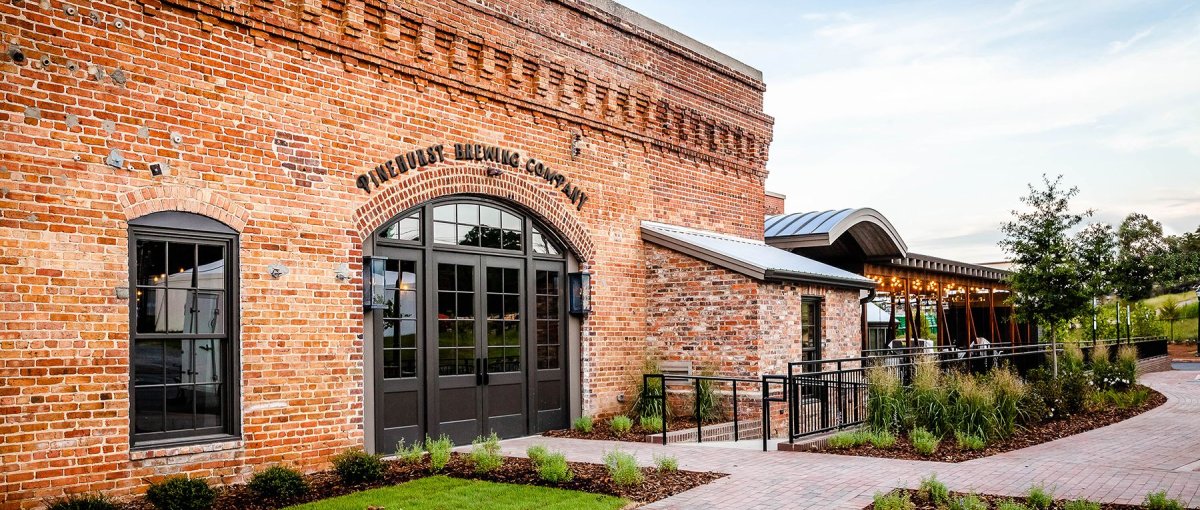 End your day of travel and relaxation with a local meal from a Pinehurst favorite. Elliott's on Linden serves dishes made with local ingredients and offers numerous wine selections. Its farm-to-table menu constantly evolves, offering new ways to expand and excite your palate. Or keep it simple and grab smokehouse barbecue (you have to try the blackberry habanero sauce) and cold brews at Pinehurst Brewing Company; it was once a steam plant that powered the entire Village.
Saturday: Shopping, Spa Treatments & Time On the Green
Start your day off strong at Swank Coffee Shoppe in downtown Southern Pines. Grab a cup of coffee or tea while you peruse local products at the shop's handmade market. For a quick bite, Betsy's Crepes serves creative made-to-order crepes, plus a variety of paninis, sandwiches, salads, soups and breakfast items.
Once you're full from coffee and crepes, head to the 165-acre Reservoir Park in Southern Pines. Enjoy outdoor activities like hiking, biking, fishing, disc golf and kayaking. Or take it easy and relax under the covered picnic shelters or at one of the many lookout areas.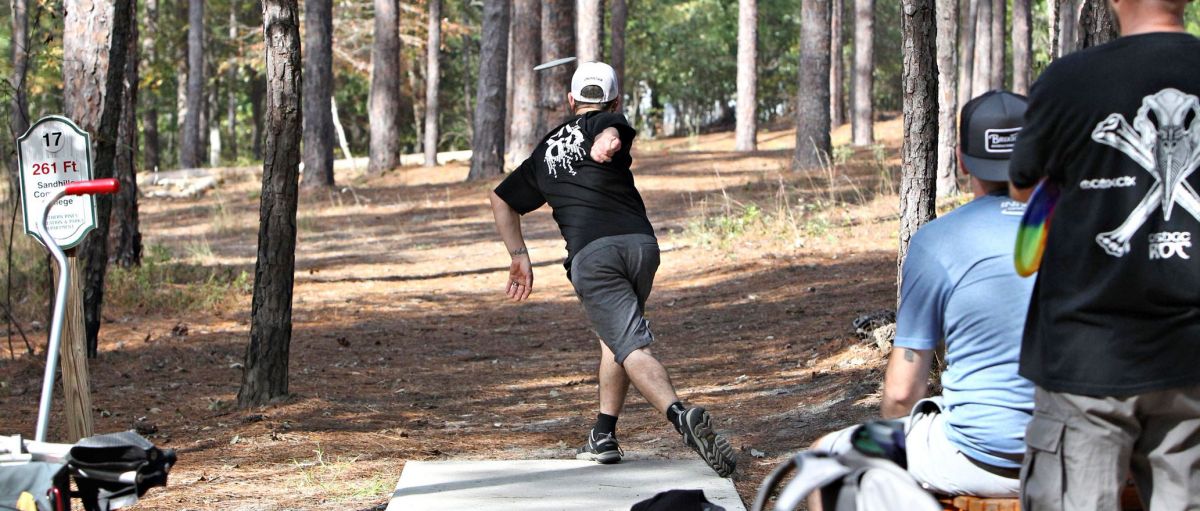 The Pinehurst Resort is known for its top-rated golf courses that have hosted multiple U.S. Open Championships (fourth on tap in 2024), but for the ultimate in entertainment, The Cradle has been referred to as "The Most Fun 10 Acres in All of Golf." This 789-yard par-3 course has holes as short as 56 yards, making it perfect for beginners, non-golfers and families alike. If your first time through wasn't pretty, grab a transfusion from the Pinecone – a vintage beverage cart overlooking The Cradle – and practice your putting on Thistle Dhu. The putting course is free for all and conveniently has cup holders at each hole. When your short game is in a good spot, head back to The Cradle for another try; replay rounds are free with paid admission. Also, look for the brand new Cradle Crossing, a fun gathering spot overlooking The Cradle with beverages flowing daily.
If golf isn't on the itinerary, a day at a spa is a great alternative. For those staying at the Pinehurst Resort, you'll have easy access to the spa on-site, offering several treatments designed to wrap you in tranquility.
Somewhere between a round of golf and a deep tissue massage, be sure to grab lunch or dinner (or both) from one of the area's popular restaurants, like Wolcott's, Sweet Basil, Bell Tree Tavern or Chapman's. End the day with craft cocktails or local beers at The Deuce, a fine-dining pub overlooking the historic 18th hole of Pinehurst No. 2.
Sunday: Coffee & Exploration
Fuel your day of sightseeing with a steaming cup of joe from The Roast Office, a post office-turned-coffee shop in Pinehurst. Then grab a classic breakfast from Pine Crest Inn or from Midland Bistro, equidistant between Pinehurst and Southern Pines on scenic Midland Road.
If you're looking for something a bit heartier, make your way to Mason's Restaurant & Grocery for a late breakfast. Order the Train Wreck (a split biscuit topped with Nashville hot chicken, cheese, bacon, egg and sausage gravy) or Holy Doughnuts (dusted with cinnamon sugar and served with hot fudge). Then wash it all down with a breve or classic drip coffee from High Octane in Aberdeen, just a block away from Mason's.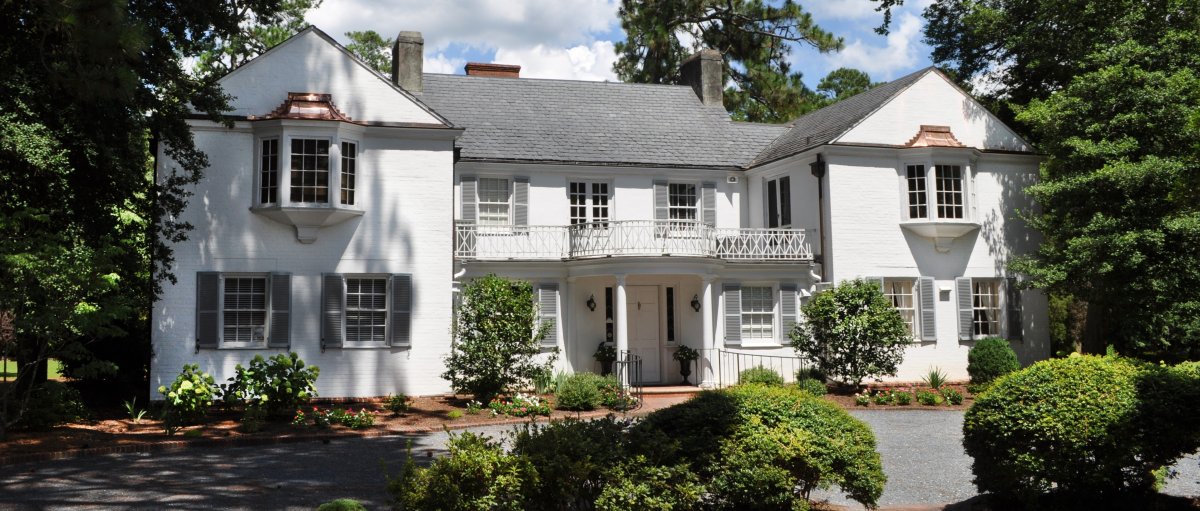 Now you're ready for some sightseeing. Walk off breakfast by hiking toward the state's oldest longleaf pine found in Weymouth Woods Sandhills Nature Preserve, starting at Weymouth Center For The Arts & Humanities in Southern Pines.
Then explore detailed murals with historical significance just 20 minutes north of Southern Pines in Carthage. Artist Scott Nurkin's first mural in town was The Tyson & Jones Buggy Company, a historical tribute to the enterprise. He is also the mastermind behind When Tobacco Was King, James R. McConnell and Water Towers.
Wrap up your weekend getaway by visiting the Aloha Safari Zoo, where you'll find more than 400 animals, all of which were rescued and now live in a loving environment.
This story is in partnership with, and all photos are courtesy of, Pinehurst/Southern Pines/Aberdeen CVB.
Updated August 1, 2021