8 Delectable Spots to Satisfy Your Sweet Tooth in North Carolina
When it comes to these delightful and delicious indulgences from across our state, we say enjoy dessert first. Or better yet, make these treats your whole meal.
1

Black Mountain Chocolate Bar
1

Black Mountain Chocolate Bar

Winston-Salem

See on map
Go on a behind-the-scenes tour at the factory and sample truffles, tarts, brownies and cookies. You can also order containers of award-winning drinking chocolate to take home (available in Signature Dark and cayenne-cinnamon). Craft cocktails include a number of sweet options that invite you to "drink your dessert."
2

Chapel Hill Toffee

Chapel Hill

Taste this top-secret blend of dark chocolates coating both sides of traditional English toffee, with a sprinkling of pecans atop the layers.
3

Duck Donuts

Duck

See on map
Made-to-order doughnuts mean visitors get to choose their coatings and toppings. Indulgent options include peanut butter icing, bacon pieces and salted caramel drizzle. The original location remains in Duck, but you'll find more than a dozen other locations around our state.
4

Videri Chocolate Factory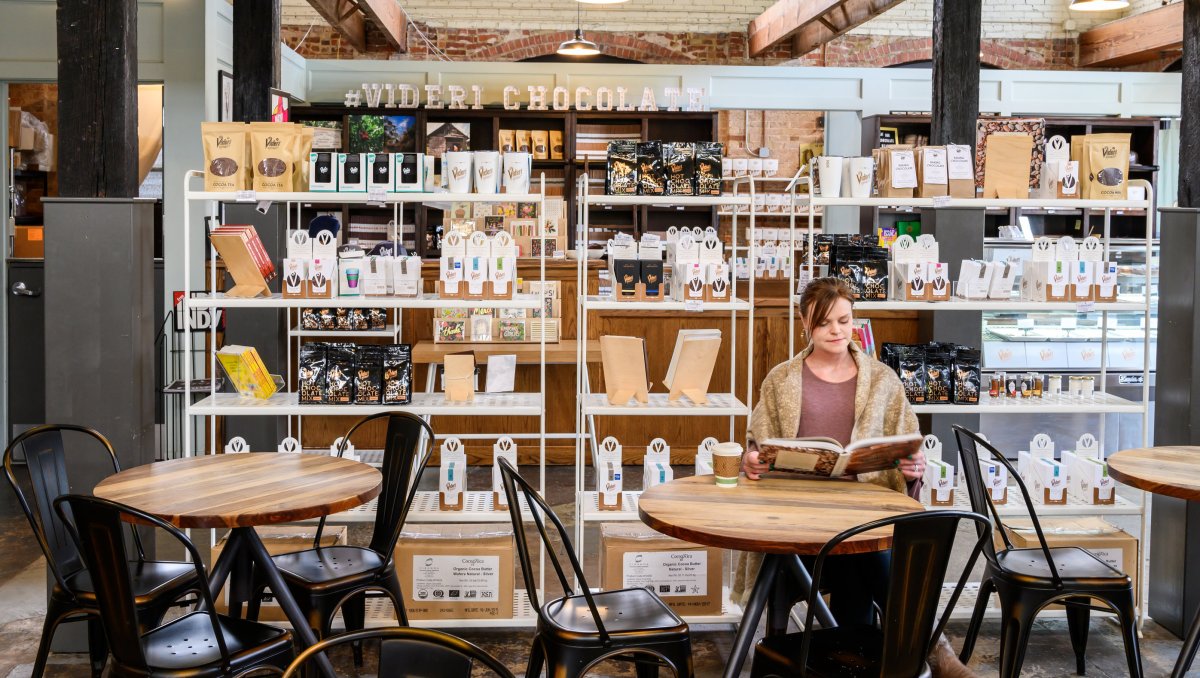 4

Videri Chocolate Factory

Raleigh

See on map
Take a self-guided tour and sample its 70 percent Classic Dark bar; some of their bars are seasoned with salt or pepper.
5

Carolina Candy Company

Wilmington

See on map
Treats include a variety of toffee flavors, cocoa bombs, truffles, buckeyes, bark and pecan turtles. Beautifully wrapped gourmet gift boxes are also available.
6

Escazu Artisan Chocolates
6

Escazu Artisan Chocolates

Raleigh

See on map
This gourmet chocolatier turns cacao beans into bars, bonbons and other confections. Unique varieties include Venezuelan cacao that's ground with goat milk to create a deliciously tangy treat. The place's best-kept secret? Scratch-made ice cream produced with local dairy products.
7

Moravian Cookies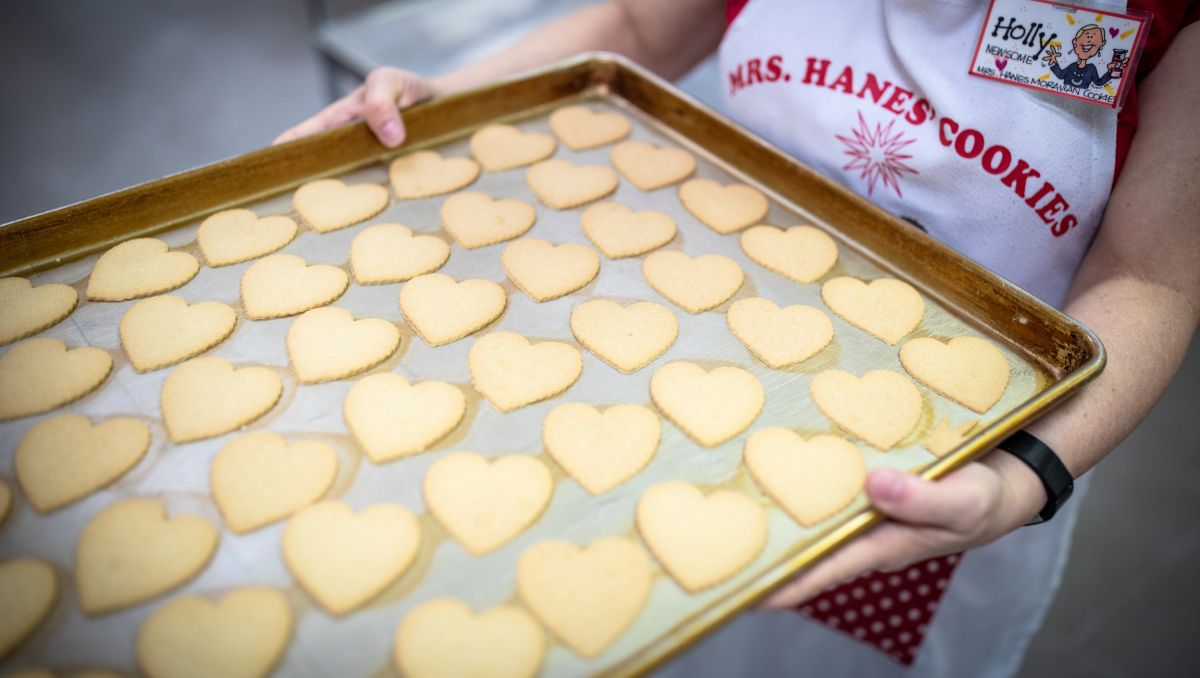 7

Moravian Cookies

Winston-Salem

They're ultralight. Wafer thin. And packed with flavor. Try the classic ginger and sugar flavors at places like Mrs. Hanes' Moravian Cookies, where you can tour the bakery that cranks out 10 million of these crispy cookies every year. You can also buy tubes of "the world's thinnest cookie" at Winkler Bakery, part of Old Salem Museums and Gardens.
8

Potts Chocolates

Charlotte

See on map
Owner Blair Potts creates his own vanilla extract and uses Appalachian honey. Get a taste of many of his creations by joining one of the monthly truffle clubs, which also makes a great gift.
Is your mouth watering for more satisfying adventures? Get your fix with The Official 2023 North Carolina Travel Guide.
Updated December 8, 2022