15 of North Carolina's Coziest Spots to Eat and Drink
With our relatively mild winters, North Carolina makes a great winter vacation destination where you can hike, ski or explore one of our historic, charming cities in 50-degree temperatures by day, then cozy up to a fire at night when the temperatures drop into the 30s. To help you get the most of your next North Carolina winter getaway, we've curated this list of restaurants that know how to up the cozy factor with blazing fires, fun winter cocktails, seasonal craft beers and flavors born from the season. Add in some twinkling lights and plush couches and you'll have a winter dining experience to remember at any of these lovely spots.
Mountains
As you can imagine, our mountains are a magical place to be during the winter months, when log cabins, welcoming resorts and decked out farm inns come alive with the colors that make the season bright. But we're here to guide you to the flavors of the season, too, showcasing western North Carolina chefs who like to get creative with seasonal produce.
1

Edison Craft Ales + Kitchen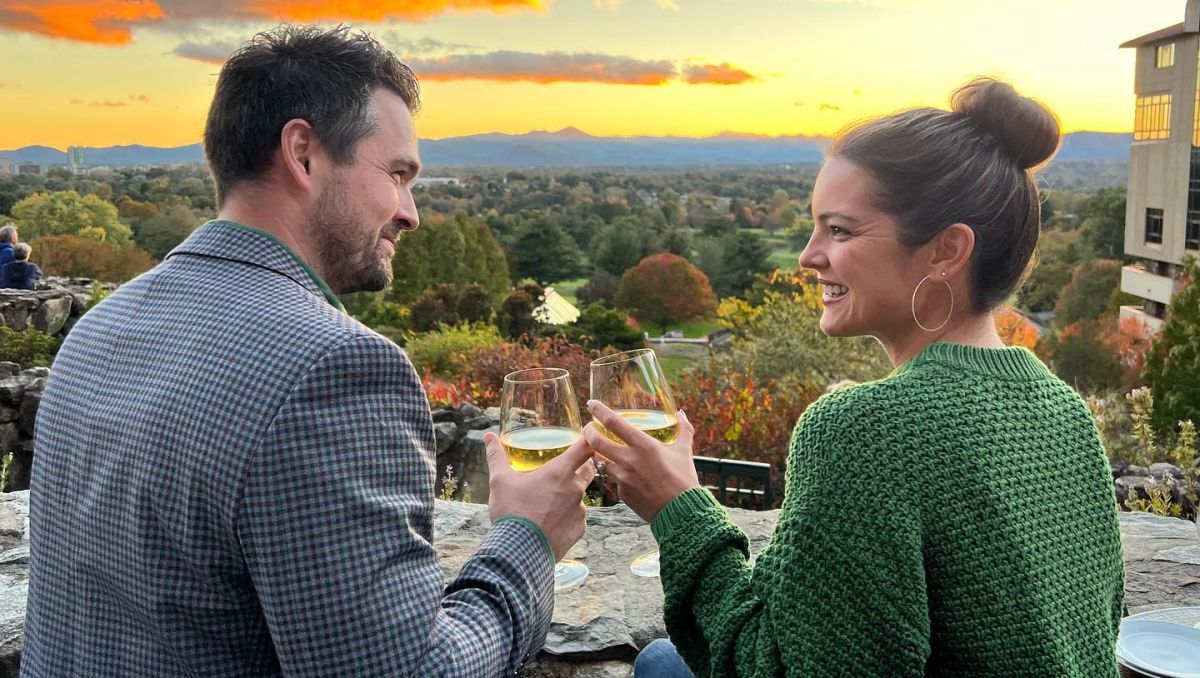 1

Edison Craft Ales + Kitchen

Asheville

See on map
The Omni Grove Park Inn has achieved worldwide recognition for its many welcoming attributes, and this oversized mountain lodge shines brightest in the winter. Huge fireplaces greet visitors in the stunning lobby, and several more can be found blazing down the hall inside Edison Craft Ales + Kitchen, Grove Park's trendiest restaurant. The seasonally rotating menu consists of upscale comfort foods sourced from local farms and purveyors. Pair with one of the seasonal local craft brews on tap for the perfect winter meal. Sunset Terrace is also a popular option for spectacular wintry sunset views.
2

Timberlake's Restaurant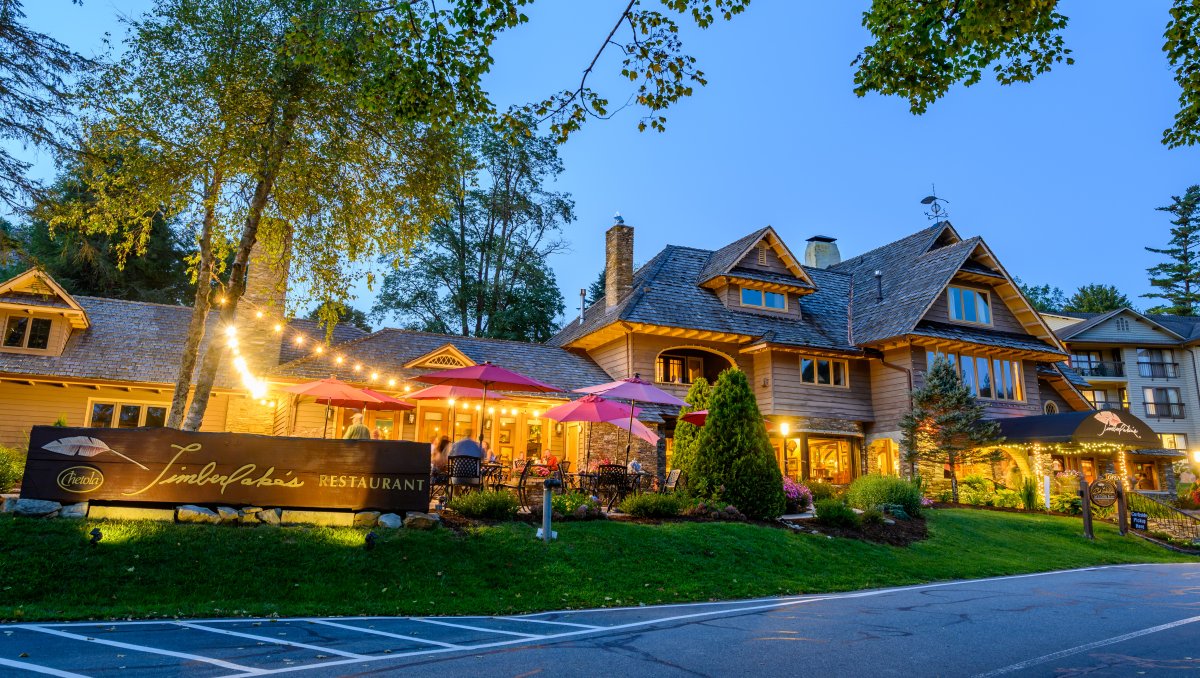 2

Timberlake's Restaurant

Blowing Rock

See on map
When your waterfront dining establishment was formerly called the Manor House Estate, you know the stakes are high for the culinary team to deliver an experience on the plate that's as great as the historical building's mountain lodge ambiance. They also don't shy away from embracing the crispness of winter, with lakeside bonfires throughout the winter season where you can roast your own s'mores, too.
3

Over Yonder

Valle Crucis

See on map
Over Yonder, a farmhouse-turned-beloved restaurant, delivers the best scratch-prepared flavors of the season and doubles as a fresh market focused on honoring the history of Appalachian cuisine (think fried frog legs, potlikker gumbo and brown butter North Carolina rainbow trout). Plus, the charming village of Valle Crucis feels like a comforting hug itself, virtually unchanged for more than 200 years.
4

Cozy Countywide Stops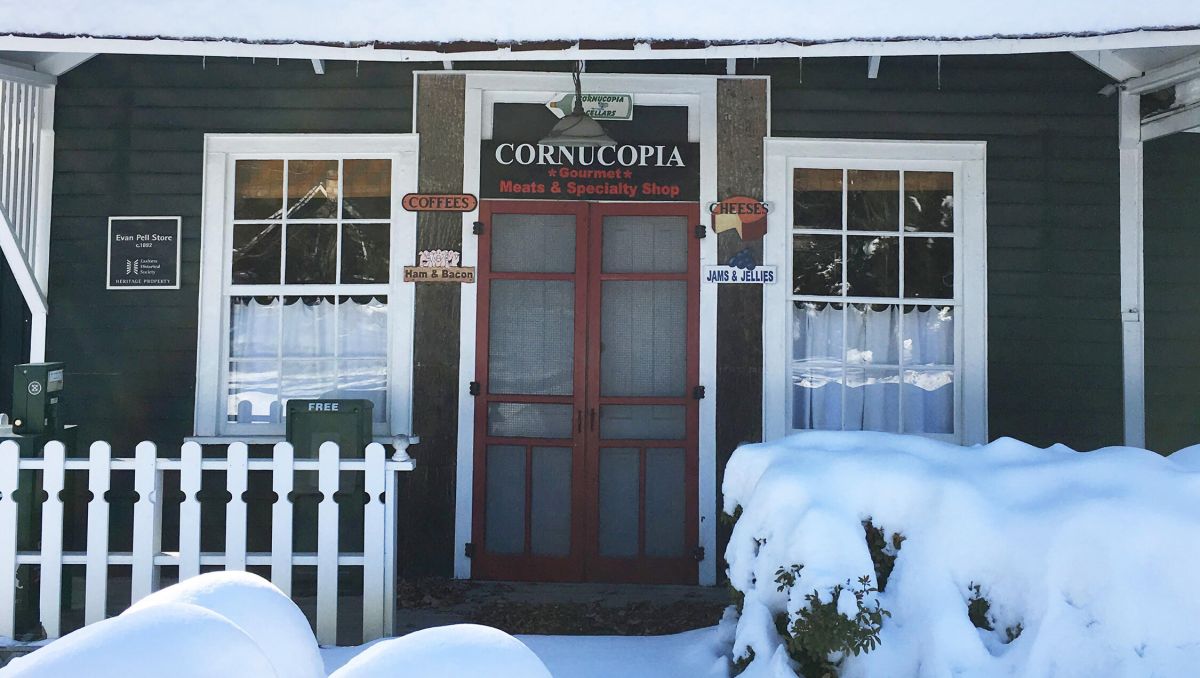 4

Cozy Countywide Stops

Jackson County

See on map
From your morning coffee to your delicious dinner on your winter getaway, Jackson County is filled with cozy options dotting its mountain towns. Order a cup of joe with a splash of history at Farmhouse Mercantile, which used to operate as a CJ Harris Sylva Supply Co. – and its exposed brick and wood beams reflect that. For lunch, try Cornucopia Restaurant, which prides itself on being "Cashiers' favorite porch" for comfort eats. Afternoon calls for a relaxing drink at Innovation Brewing or the Wine Bar and Cellar. And look no further than the Library Kitchen + Bar (every book-and-art lover's dream decor) or for an intimate dinner experience.
5

The Square Root

Brevard

See on map
Nestled in the Land of the Waterfalls – plenty of which freeze for spectacular winter hiking opportunities before your meal – The Square Root has long been named Brevard's best restaurant. Enjoy winter-inspired specials such as gingerbread-encrusted pork loin or rosemary Dijon-rubbed prime rib in this beautifully restored historic building.
Coast
The mountains aren't the only place to spend a snuggly winter's night out in North Carolina. Along the coast, winter visitors can enjoy smaller crowds and bundling up for a walk along our beautiful beaches before hitting one of these atmospheric eateries.
6

The Village Table and Tavern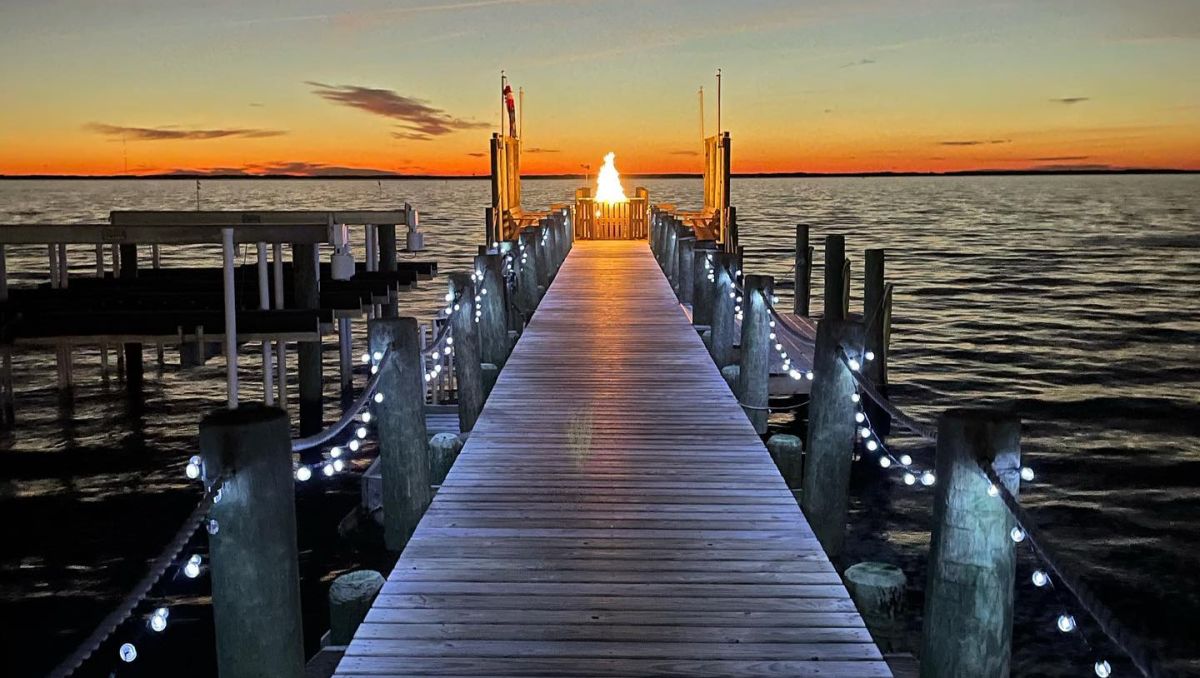 6

The Village Table and Tavern

Duck

See on map
Talk about inviting. The Village Table & Tavern's fireside lounge is often filled with the sound of live music as guests nibble on the day's fresh catch or heart-warming seasonal offerings such as seafood pot pie, chicken and gravy, or winter pasta.
7

Ocean Boulevard Bistro and Martini Bar
7

Ocean Boulevard Bistro and Martini Bar

Kitty Hawk

See on map
This candlelit dining destination resembles an oversized beach shack on the outside, but inside awaits a romantic vibe and warmth that comes with an open kitchen concept. Go for hearty choices such as roasted rack of lamb with butternut squash and Mediterranean-influenced roast half chicken, and be sure to pair your choice with one of the generously poured, seasonally motivated martinis.
8

Cafe Pamlico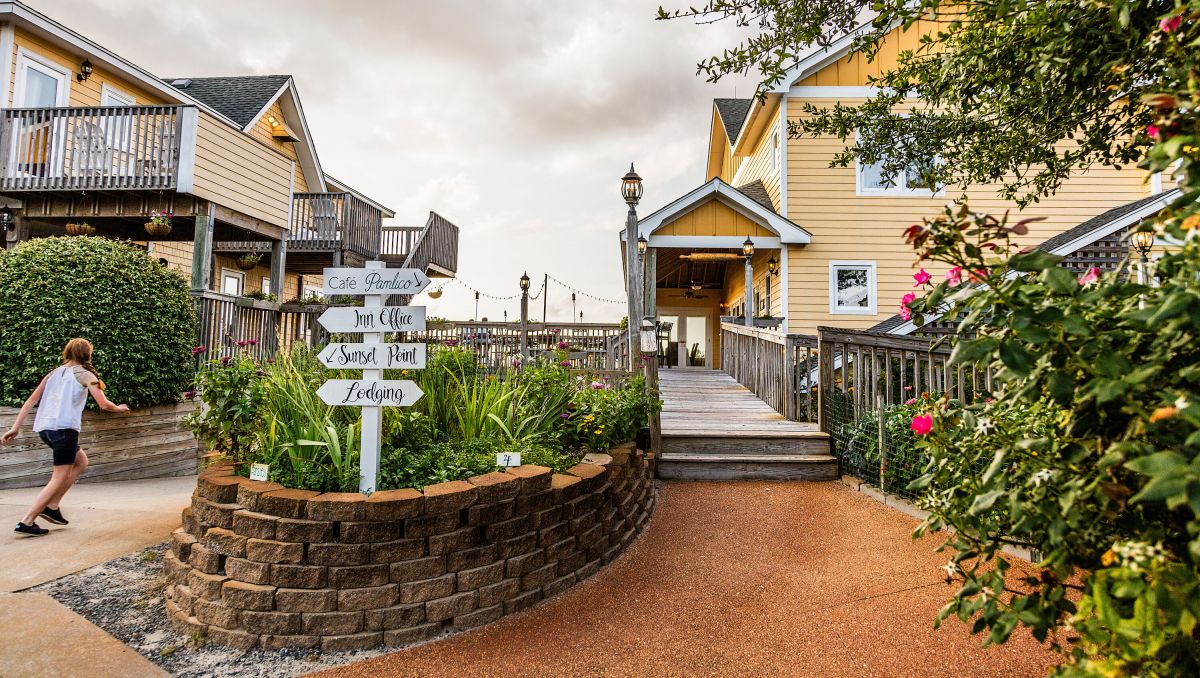 8

Cafe Pamlico

Buxton

See on map
With blazing torches and string lights reflecting off the Pamlico Sound, Cafe Pamlico provides a winter haven during the offseason for visitors who want to experience the best seasonal cuisine on Hatteras Island. They also whip up plenty of special winterized libations, too.
9

Caprice Bistro

Wilmington

See on map
Never been to a sofa bar? What better time than the winter to cozy up at Caprice Bistro, named one of the "Most Romantic Restaurants in America" in 2018 and 2019, according to OpenTable. Opt to dine in the upstairs sofa lounge as you enjoy French decadence like escargot, savory crepes and moules, or try one of the outstanding daily specials or a house-selected flight of tapas.
10

The Blue Post

Wilmington

See on map
For a completely different vibe, head to the alley bar at The Blue Post, which looks bewitching year-round with paper lanterns and the night's sky comingling between two brick buildings. Inside has its own dive bar charm, with cozy nooks throughout the cavernous space.
Piedmont
North Carolina's urban center has plenty of intimate dining hotspots perfect for sipping on a winter cocktail or basking in the glow of a fire pit or twinkling white lights. Of course, expect seasonal menus at many of these chef-driven locales.
11

Alexander Michael's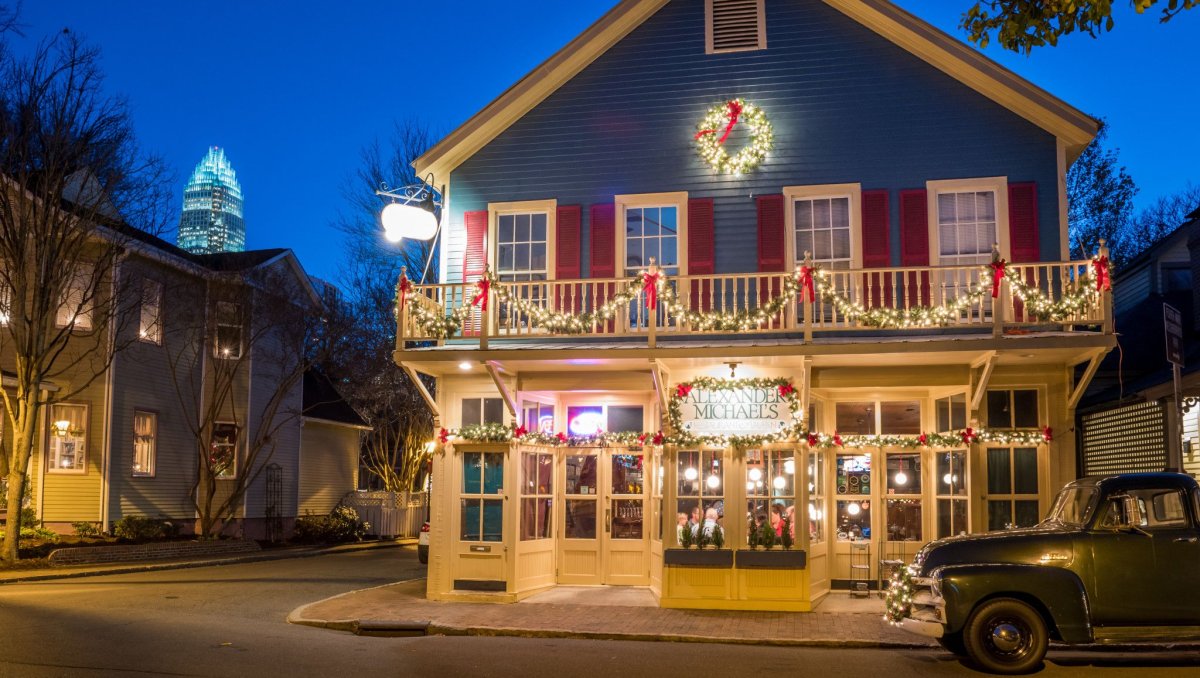 11

Alexander Michael's

Charlotte

See on map
Located in a building that originally opened as a store in 1893, "Al Mike's" has been a beloved local tavern in Charlotte's historic Fourth Ward neighborhood since 1983. Influenced by European pubs, this homey gem is stuffed full of character with wooden booths, old-timey touches, seasonal decorations and a circa-1920 beer cooler. You'll know you've found it when you see the antique truck parked outside. Pro tip: The "What It Is" – Cajun chicken pasta – is a favorite here.
12

JuJu

Durham

See on map
We're firm believers that more restaurants and bars should have fire pits, and in Durham, the place to go for a fireside night out is JuJu. You can even order an entire Peking duck, or opt for steamed buns – perfect for warming your bones.
13

The Fearrington House Restaurant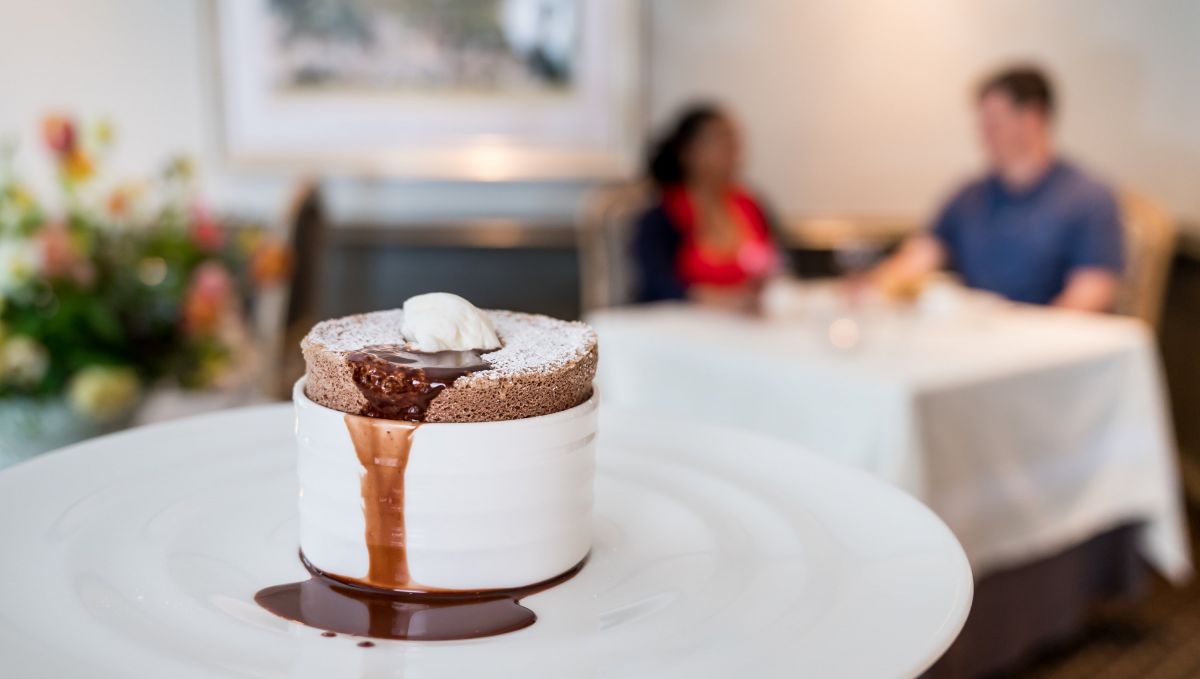 13

The Fearrington House Restaurant

Fearrington

See on map
The village of Fearrington, a former dairy farm, certainly exudes a picturesque winter setting, and The Fearrington House Restaurant's seasonal menu is equally as inviting. Like Herons, diners select three or four courses at a set price with an optional wine pairing. Add a stroll through the gardens hand-in-hand with your dinner companion for a cozy evening to remember.
14

Herons

Cary

See on map
Sure, winter dishes make for a fun evening out, but specialty seasonal cocktails can also chase away the winter blues. At Herons, one of only 64 Forbes 5-star restaurants in the world, you'll select four courses as part of the seasonal prix fixe that should be accompanied by one (or more!) of the handcrafted, winter-spiced drinks.
15

Print Works Bistro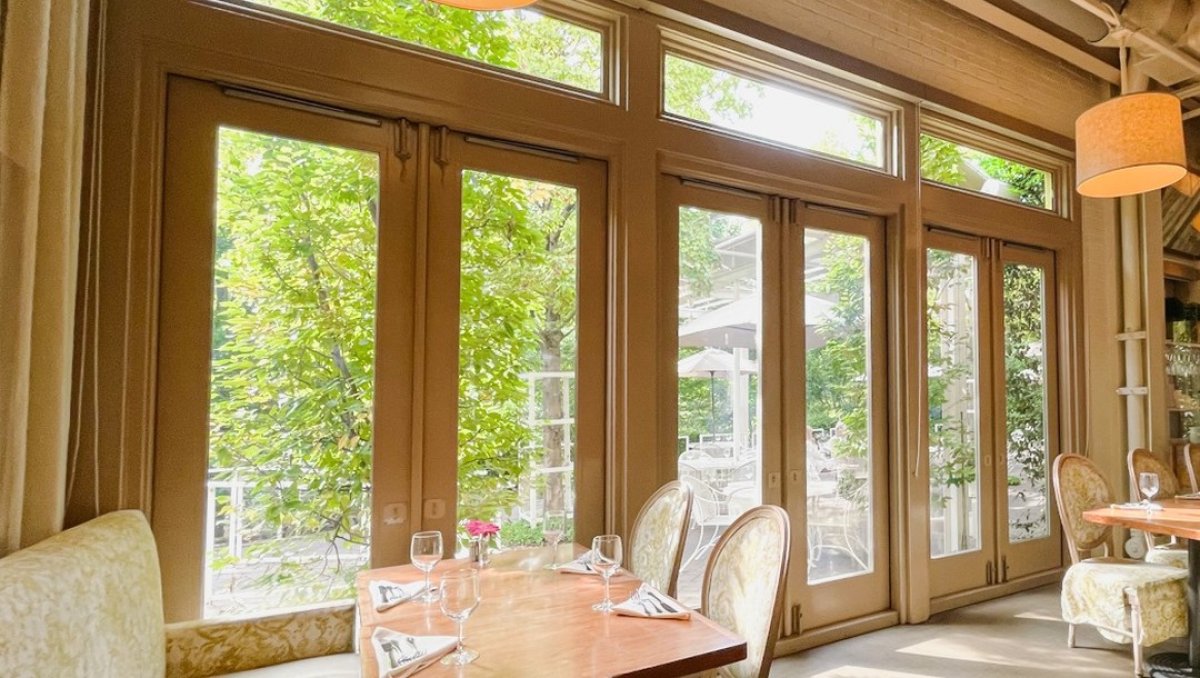 15

Print Works Bistro

Greensboro

See on map
What is it about darling white lights that add a touch of whimsy? The upscale Print Works Bistro was named a "Top 100 Brunch Restaurant" by Forbes and Food & Wine thanks to dishes like the gingerbread crust cheesecake, cider-glazed beef and pork meatballs, and roasted herbs de Provence turkey breast.
Updated November 7, 2022