Gather the Gang for a Links Outing at Pinehurst Resort
Whether you and your pals travel in packs of four, 24 or more, there's no better golf destination than Pinehurst Resort. Here, nine championship courses await – including venerable No. 2, Donald Ross' links masterpiece and host to more single golf championships than any other course in the country. But an outing with friends and family requires more than just tee times, and Pinehurst Resort has everything in one place to entertain even the most hard-to-please fun-seekers.
Day 1
Whether you're driving or flying, the official check-in time at the resort is 4 p.m. However, that doesn't mean you can't get in a round before or after – or both! – with some skillful planning and assistance from the always helpful staff.
To work out the travel kinks and get your game face on, consider No. 1 or No. 3 for your opening round. Both are Donald Ross gems and the two shortest courses in the resort's rotation, measuring in at just over 6,000 and 5,000 yards, respectively. Neither is a pushover, with No. 1 keeping you honest with a multitude of bunkers, while No. 3 provides a true taste of Sandhills style after being restored to its original "pine barrens" aesthetic in 2017.
For your base of operations, you can't go wrong in any of the resort's three hotels, where Southern hospitality rules. Choose from the iconic Carolina Hotel or the charming Holly Inn, perched in the heart of the Village of Pinehurst. Or consider the recently renewed Manor Inn, where a club hospitality room can be reserved as your private hangout spot.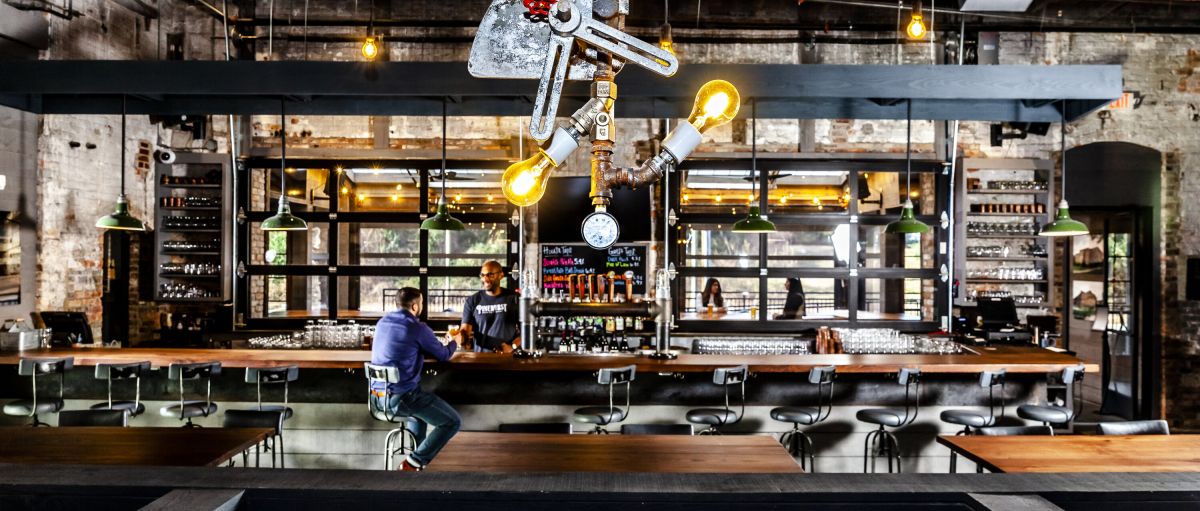 To wind down your travel day, keep it simple with a short stroll to Pinehurst Brewing Company, housed in the village's historic steam plant building. Take your pick of homegrown craft beers to accompany savory smoked barbecue and, of course, friendly banter and tall tales. Pro tip: Pair the Pivot IPA with a rack of Railroad Ribs – the combo is a local favorite.
Day 2
Why delay when you and your buddies know that No. 2 awaits in all its glory? Overhauled by Bill Coore and Ben Crenshaw in 2010 ahead of the back-to-back 2014 U.S. Men's and Women's Opens, this links legend challenges as Donald Ross intended with its famous crowned greens, carved bunkers, natural areas and native grasses.
Keep in mind that walking is not just allowed at Pinehurst, it's encouraged. So for a truly unique experience, employ the services of skilled caddies and forecaddies whose knowledge will guide you, advise you and keep you (hopefully) in the right spots.
A morning tee time makes it easy to head into the clubhouse for lunch at The Deuce, the 19th hole offering indoor and outdoor seating where you can enjoy tasty pub grub and libations while you watch others struggle or swagger to No. 2's finish.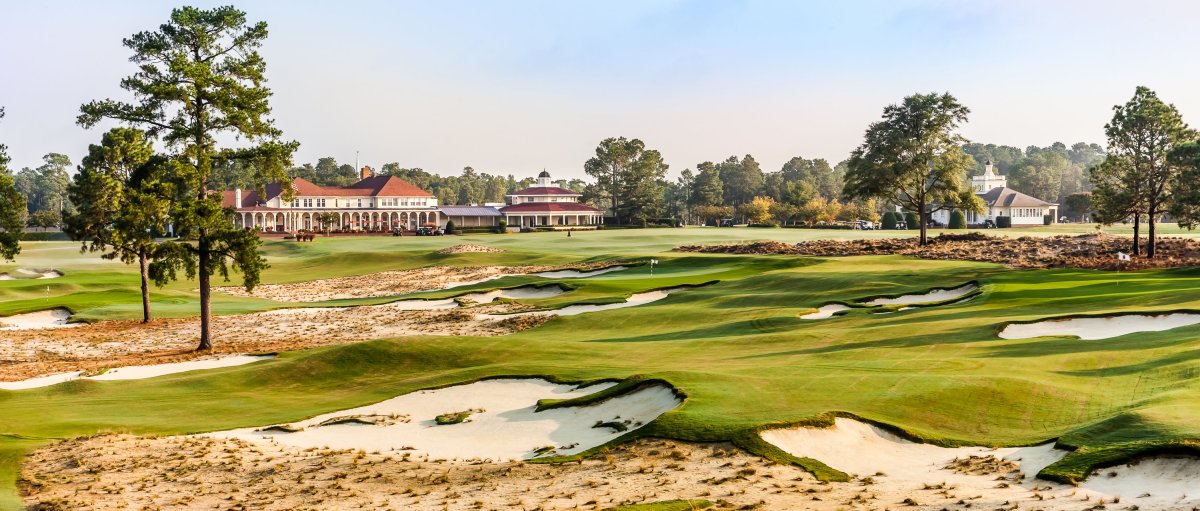 There's no better way to walk off lunch than checking out The Cradle, a nine-hole short course wonderfully conceived by Gil Hanse on 10 acres and measuring 789 yards. It's a great place to sharpen your short game and maybe put together a $2 Nassau with your pals to make things doubly interesting. Also, look for the Cradle Crossing, an outdoor drink pavilion overlooking The Cradle.
If your putter has not been your best friend, you can search for solutions on Thistle Dhu, the 18-hole putting course situated in front of the main clubhouse, right by the renowned Putter Boy statue.
Since this is your last evening in Pinehurst, make it memorable at the 1895 Grille in the Holly Inn for four-star, farm-to-table dining, followed perhaps by a nightcap or two at the North & South Bar in The Manor.
Day 3
As your final day dawns, your group has hopefully settled on a course to close out your trip. A perennial favorite is No. 4, which paired up with No. 2 to host the U.S. Amateur Championship in 2019. Gil Hanse oversaw a restoration of No. 4 that took it back to its original natural look accented by exposed sand areas, vast cross bunkers and native wire grass.
Or you might consider the short trek to No. 8, created by noted architect Tom Fazio to celebrate the first 100 years of Pinehurst Resort. Layered across 420 acres of rolling terrain and natural wetlands, the course is visually stimulating, yet fun to play.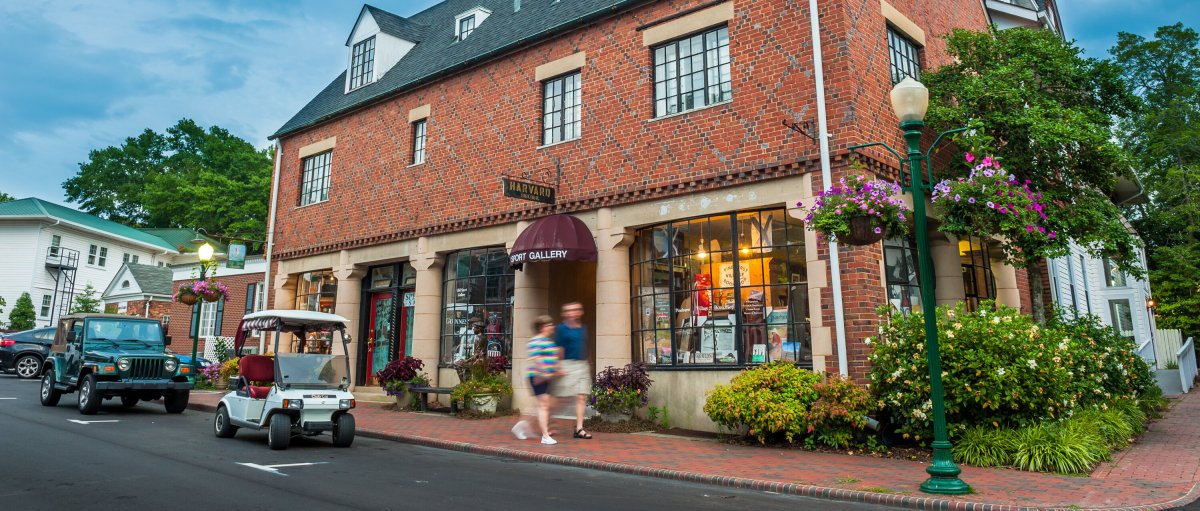 Your morning round should leave time before you hit the road for picking up a souvenir or two in one of the resort's shops (everyone needs something featuring the Putter Boy), or a final stroll through the Village of Pinehurst, where eclectic shops and galleries abound. Or maybe gather the gang around the Putter Boy statue at the clubhouse for a final photo-op to memorialize a great golf outing.
This article was produced in partnership with, and all photos are courtesy of, Pinehurst Resort.
Updated August 22, 2020