10 Places for Agritourism Adventures in North Carolina
Savor country living by picking your own apples or letting others do the prep work as you enjoy a meal created with local ingredients. Or to fully reconnect with the rhythms of nature and your food, spend the weekend on a working farm.
Sweet Picks
Pluck fruit from a plant grown on land farmed by the same family for generations. It will taste sweeter now that you're a part of the story.
1

The Orchard at Altapass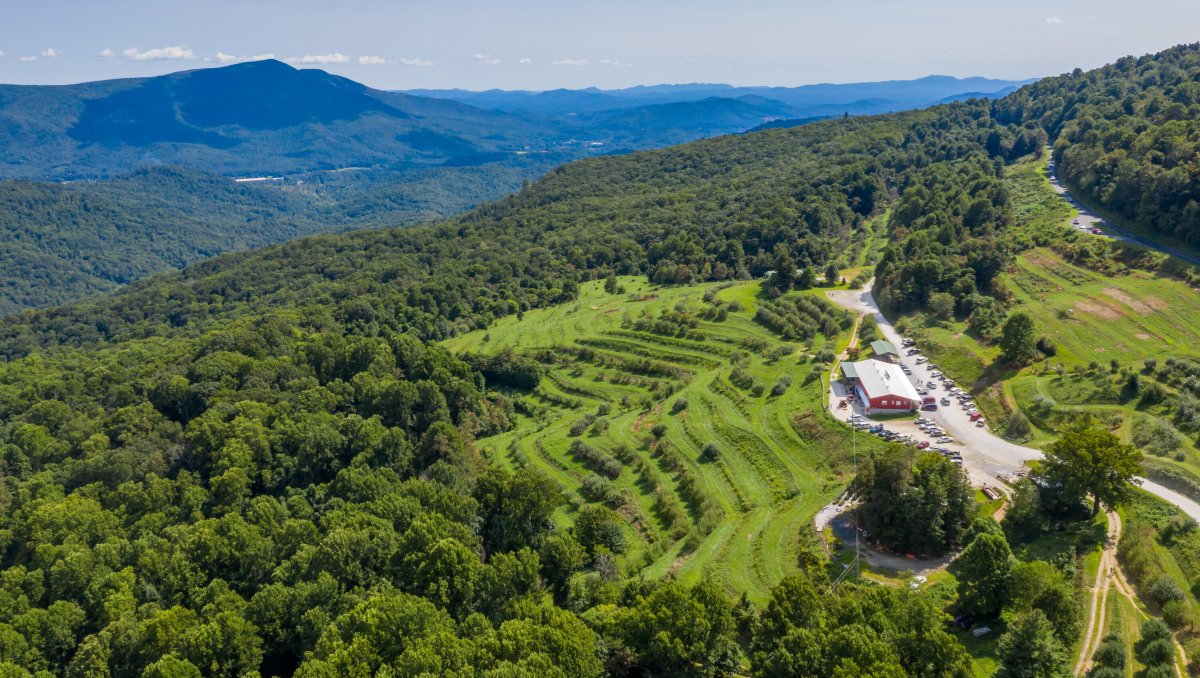 1

The Orchard at Altapass

Spruce Pine

See on map
While traveling the Blue Ridge Parkway, veer off at milepost 328 to find this orchard dedicated to preserving Appalachian culture. It grows 25 varieties of heirloom apples, hosts live music on weekends, sells local products in its general store and offers "heyrides."
2

Deal Orchards

Taylorsville

See on map
At the foot of the Brushy Mountains, this third-generation farm sells apples, honey, molasses, stone-ground cornmeal and much more seasonal produce from its roadside market.
3

Sky Top Orchard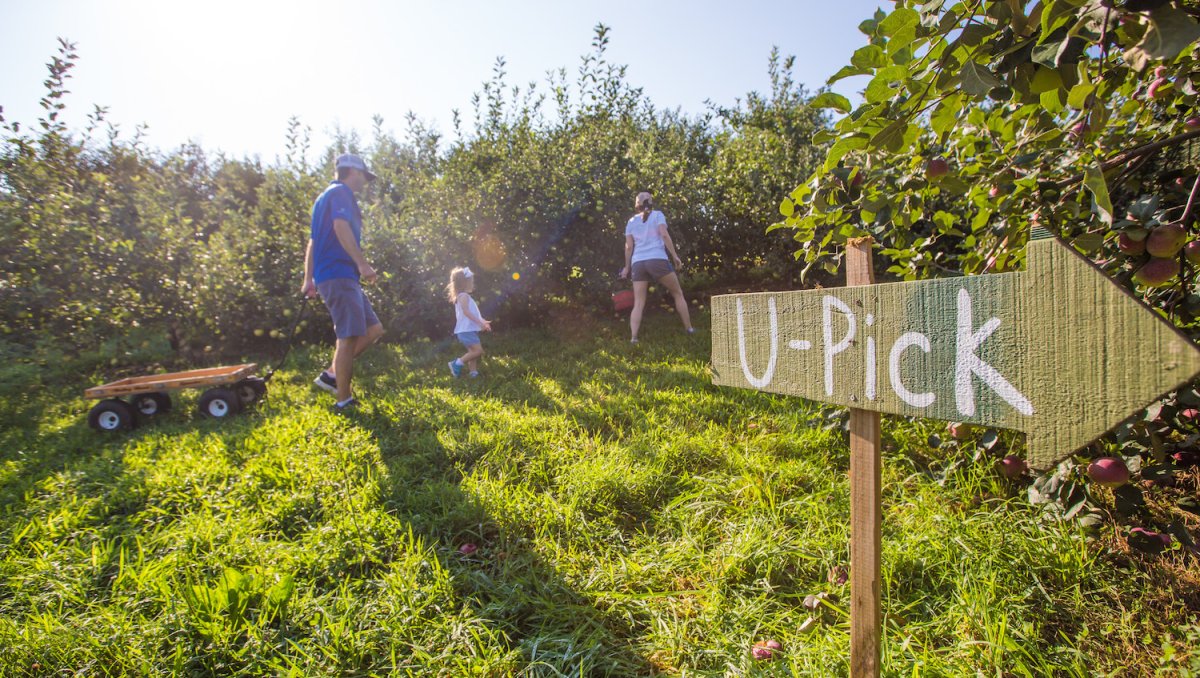 3

Sky Top Orchard

Flat Rock

See on map
This family-run orchard welcomes dogs to the apple-picking adventure, typically August through November. Follow the Paw Path to picnic and playground areas – and don't forget to try the famous apple cider donuts.
4

Lineberger's Maple Springs Farm
4

Lineberger's Maple Springs Farm

Dallas

See on map
Strawberries star each spring at Lineberger's, U-pick blackberries follow in summer while muscadine grapes ripen in the fall. Seasonal flowers and pumpkins add to the beauty.
5

Johnny Wilson Farm

Granite Falls

See on map
Make a quick stop here to purchase beef, pork, eggs and produce. Or spend an entire fall afternoon picking pumpkins, petting farm animals and navigating the corn maze.
6

Mike's Farm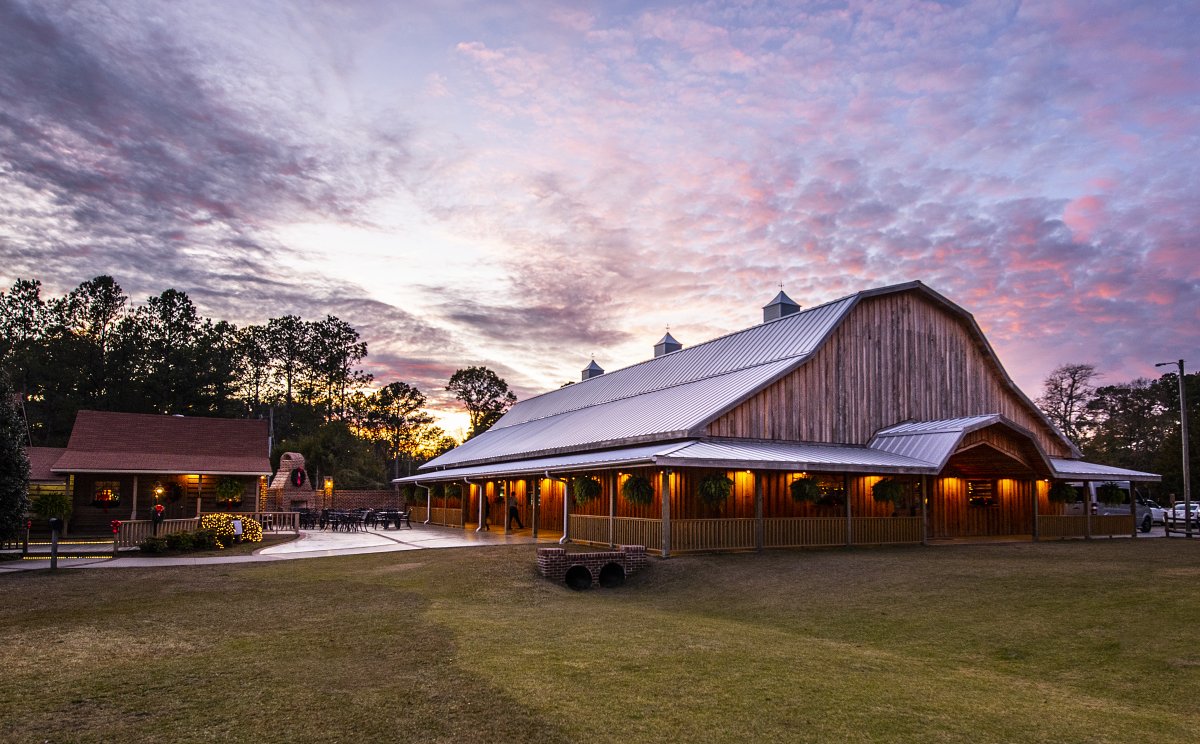 6

Mike's Farm

Beulaville

See on map
You'll find year-round fun at Mike's, but excitement overflows during the holiday season. After a filling meal of fried chicken and rich desserts at the family-style restaurant, take an enchanting hayride through a wonderland of festive lights.
Farm-to-Table Dining
Produce picked from surrounding fields and seafood harvested from local waters shine in upscale presentations at these eastern North Carolina restaurants.
7

The Country Squire Restaurant, Inn & Winery
7

The Country Squire Restaurant, Inn & Winery

Warsaw

See on map
Since 1961, this log cabin restaurant set amid towering pines has left diners supremely satisfied. Seasonal local produce joins forces with the popular Korean beef and prime rib. Salad dressings are made on-site, and slices of pie make for a sweet finish. The restaurant also grows grapes for some of its wines.
8

On the Square

Tarboro

See on map
Go casual for lunch with a house-made pimento cheese sandwich alongside a cup of cream of tomato soup. Or opt for an elevated (but not stuffy) dinner. Enjoy fresh fish, lamb or beef paired with a glass of wine by the husband-and-wife team of Inez and Stephen Ribustello, who both double as sommeliers.
Peaceful Nights
Crickets and whip-poor-wills compose nature's soundtrack at these rural retreats where open spaces encourage your mind and body to wander.
9

Springfield Bed & Breakfast
9

Springfield Bed & Breakfast

Hertford

See on map
If you grew up spending summers at your grandparents' place in the country (or always dreamed of doing so), a stay at this Century Farm recalls those carefree days. Sit on the porch beneath soaring pecan trees and watch cows graze.
10

Inn on Mill Creek

Old Fort

See on map
The pleasures outside this mountain inn – songbirds, rhododendron forests and a boardwalk over wetlands – are as alluring as the treasures inside: five distinct guest rooms, four-legged greeters affectionately called "innpugs" and scratch-made breakfasts served in the solarium.
Explore more rural gems – and plenty of urban getaway ideas too – in The Official 2023 North Carolina Travel Guide.
Updated March 28, 2023