10 Iconic Experiences That Can Only Be Found in Brevard, North Carolina
It's not every day you discover such a harmonious intersection of the natural world and small-town charm. So when you do, it's a gift. Located in southwest North Carolina, Brevard offers experiences that mix nostalgia, outdoor fun, incredible views and so, so many waterfalls. Consider these iconic activities as the gateway to your very own epic North Carolina adventure, and see just how many you can cross off your vacation to-do list.
1

Sliding Rock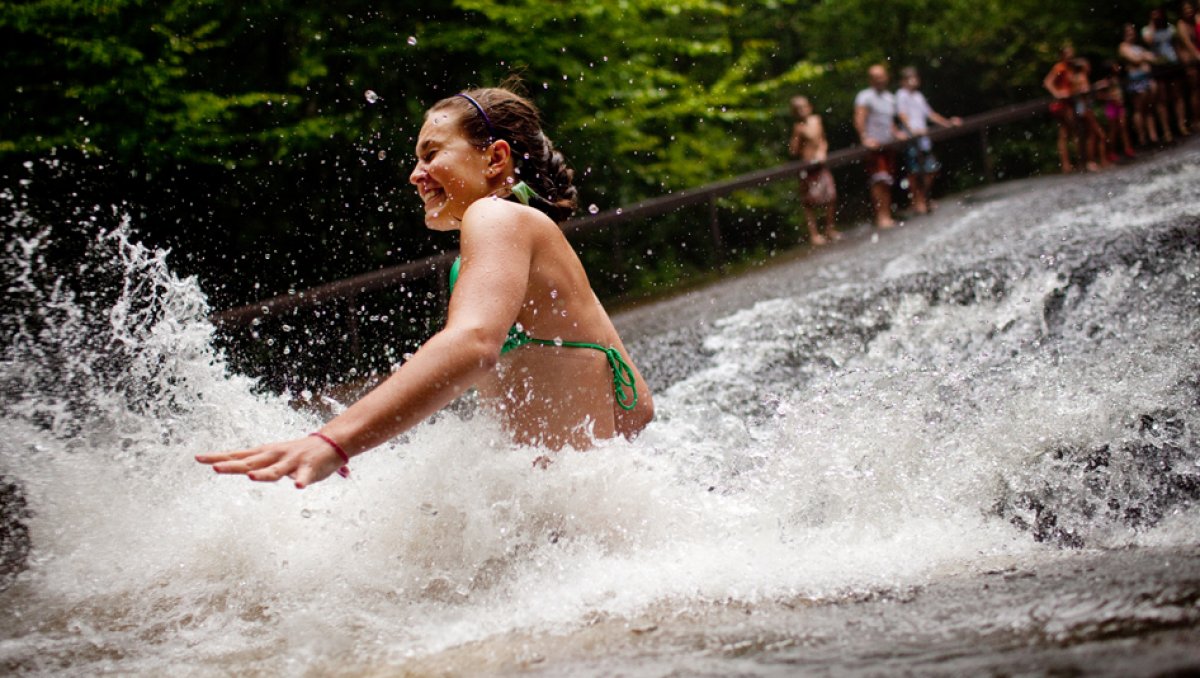 1

Sliding RockSee on map
It's famous for a reason. More than 11,000 gallons of water pour down 60 feet of smooth granite every minute, offering up one of Mother Nature's most unique roadside attractions. Lifeguards are on duty from Memorial Day through Labor Day, so you'll be free to throw up your hands and take the plunge with generations of thrill seekers. Admission is $5 per person.
2

Hike or Climb Looking Glass Rock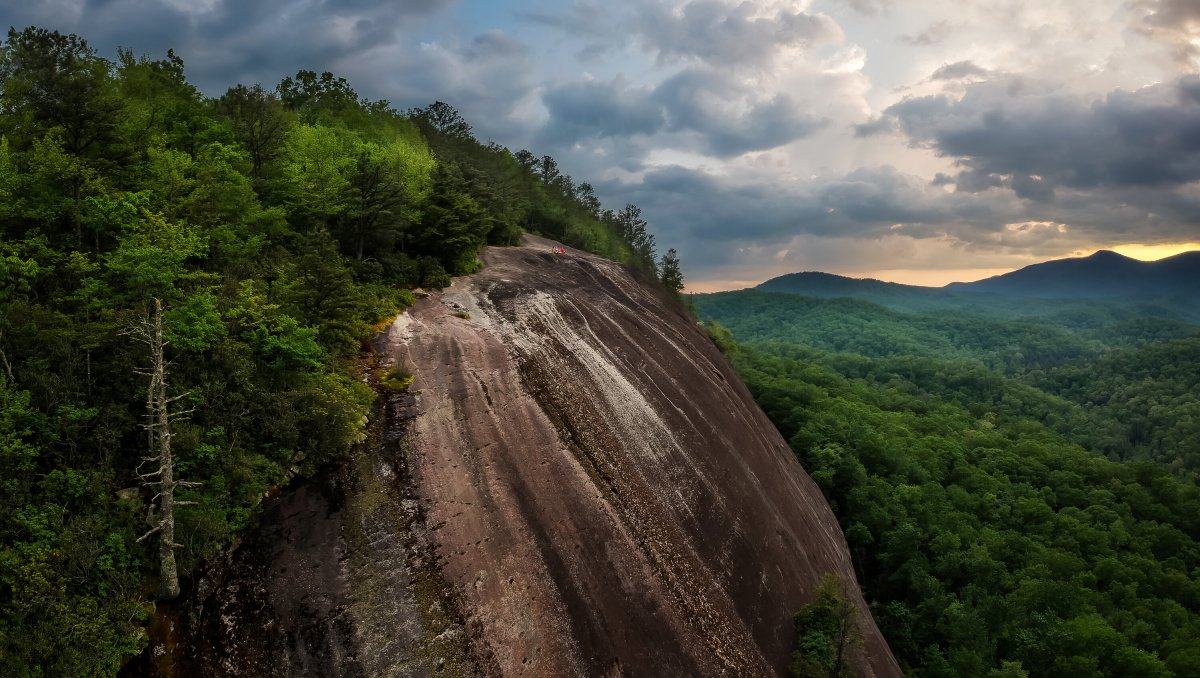 2

Hike or Climb Looking Glass RockSee on map
Rock climbers flock to Western NC because there are more climbs here than anywhere else in the East – and because of Looking Glass Rock, which appears to rise like a mirrored surface from the forested ridge. The Blue Ridge Parkway offers great views at a distance, but for those looking to get close-up, enlist the help of local outfitters. And if grapples, craigs and eyebrows aren't your vernacular, lace up your hiking boots because the sweeping views at the summit are well worth the 1,750-foot climb. Pro tip: This challenging 6.5-mile round-trip hike is not recommended for beginners.
3

Looking Glass Falls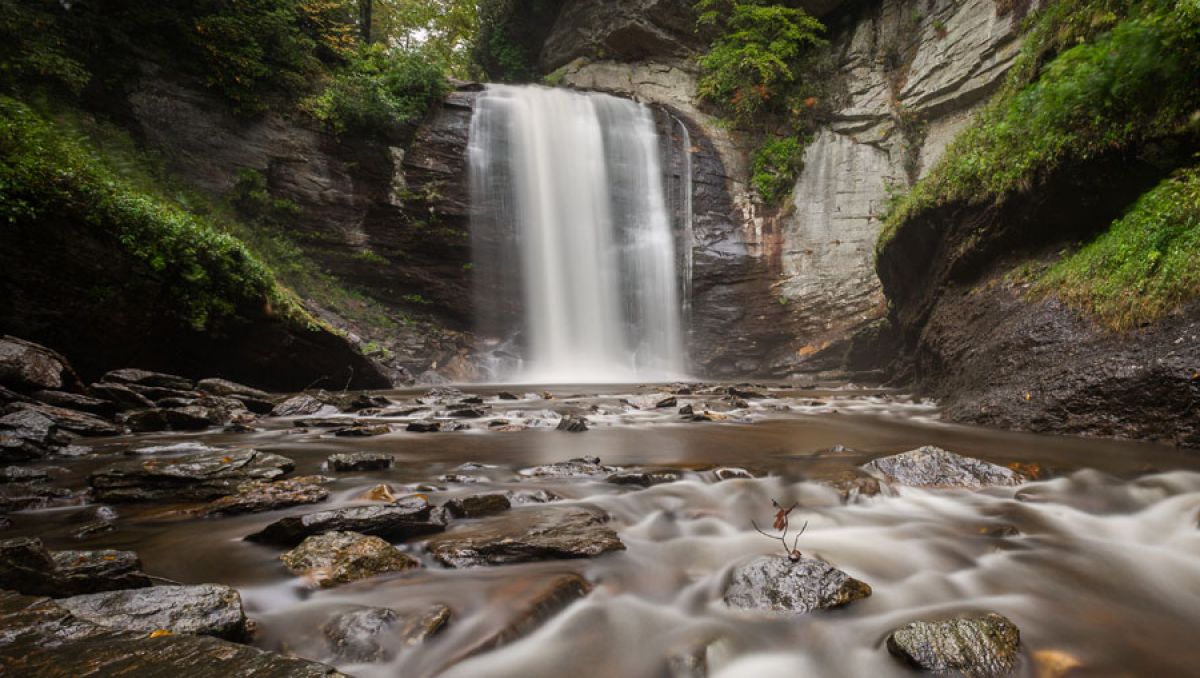 3

Looking Glass FallsSee on map
With hundreds of waterfalls across the Transylvania County landscape, Looking Glass Falls just might be its most beloved. One of the most prolifically photographed waterfalls in the country, this 60-foot cascade – located just off the road – offers a chance to find inner peace while admiring its beauty from the observation deck.
4

Brevard Music Center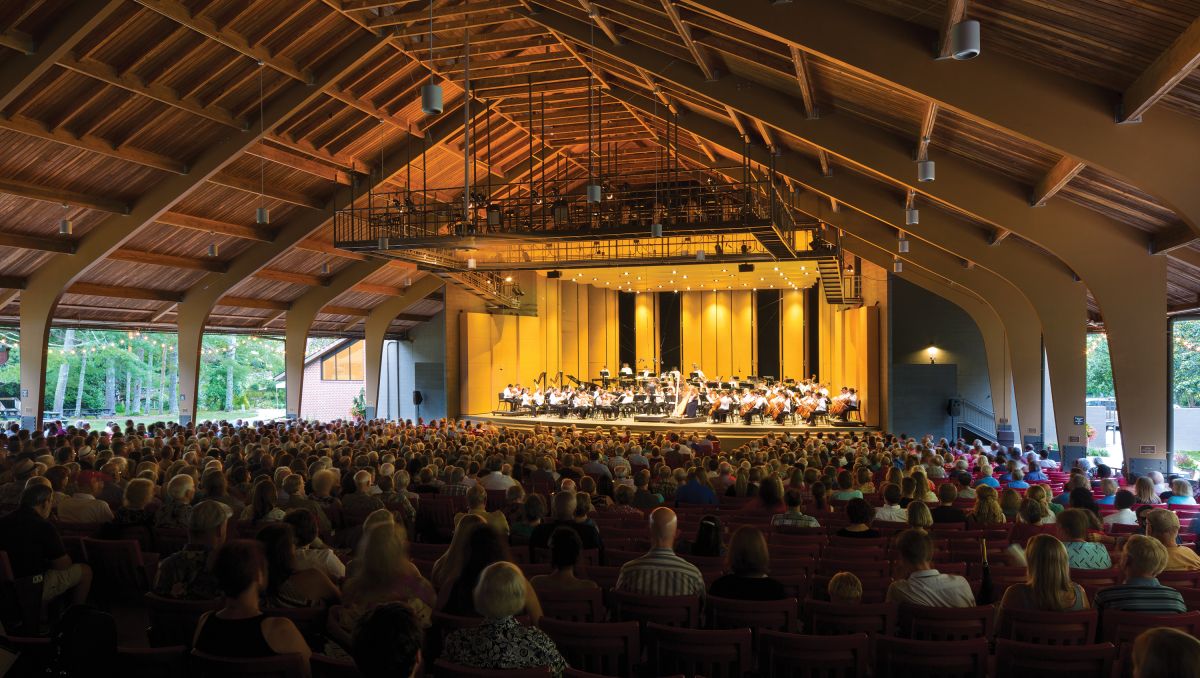 4

Brevard Music CenterSee on map
One of the premier classical music institutes in the US, this wooded, 180-acre campus hosts 700 students every June through August. Under the direction of famed conductor Keith Lockhart, students typically join renowned artists such as Yo-Yo Ma, Renee Fleming and Bela Fleck for nearly 100 performances during each summer's festival. Venues include the open-air Whittington-Pfohl Auditorium and the lakeside 400-seat Parker Concert Hall, which now offers outstanding performances year-round.
5

Whitewater Falls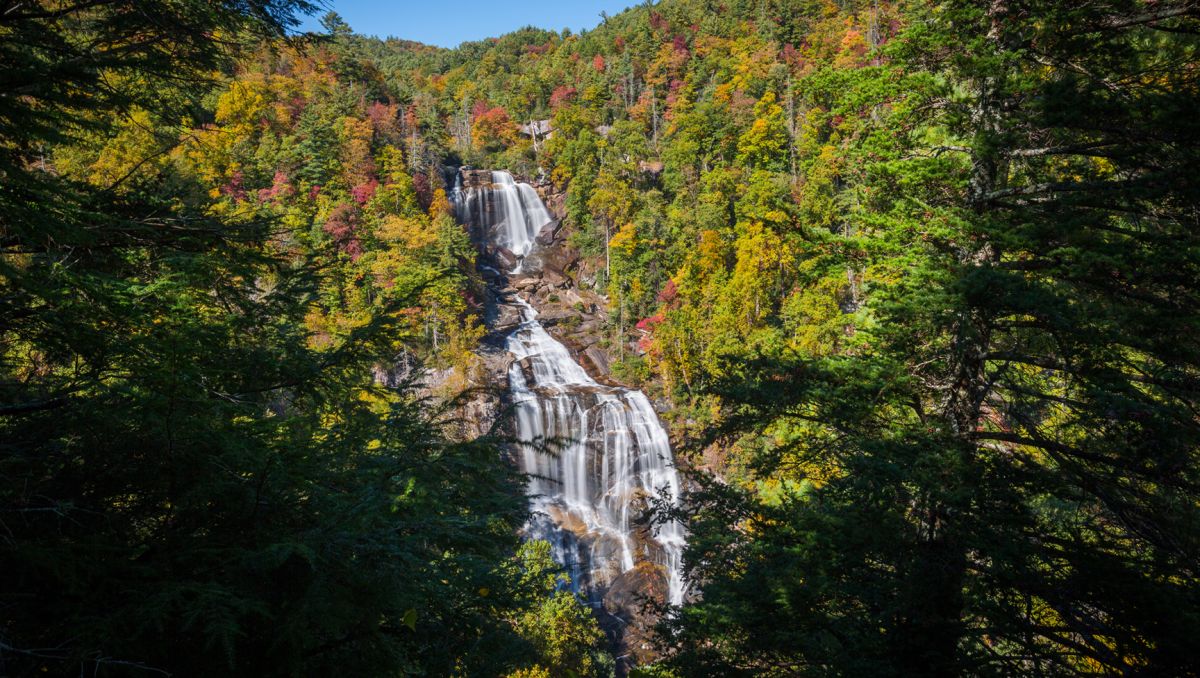 5

Whitewater FallsSee on map
With a 1,500-foot drop, these multitiered falls are the highest east of the Rockies, and because of the rugged terrain of this escarpment, flora and fauna abound. A paved, wheelchair-accessible walkway to the upper overlook offers exceptional views of the falls, or you can take the 154 steps down to the lower overlook for an equally breathtaking vantage point. Both are included in the nominal parking fee of $3.
6

White Squirrels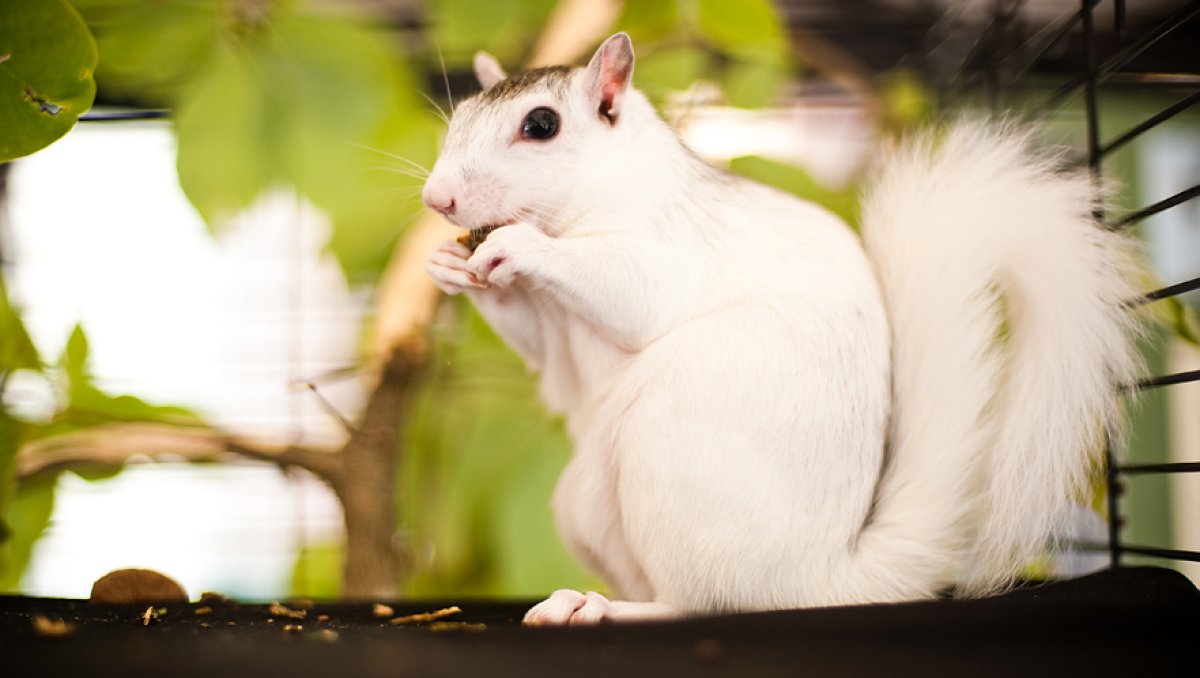 6

White SquirrelsSee on map
A huge array of creatures with fur, feathers and even fins live in Pisgah National Forest. But it's the white squirrel that draws a crowd in Brevard, which even hosts its own festival named after the animal each May. Since the 1940s, the white squirrels have multiplied, taking up permanent residence in the area. One of your most convenient places to spot them in town is along the creek on the beautiful Brevard College campus.
7

Rainbow Falls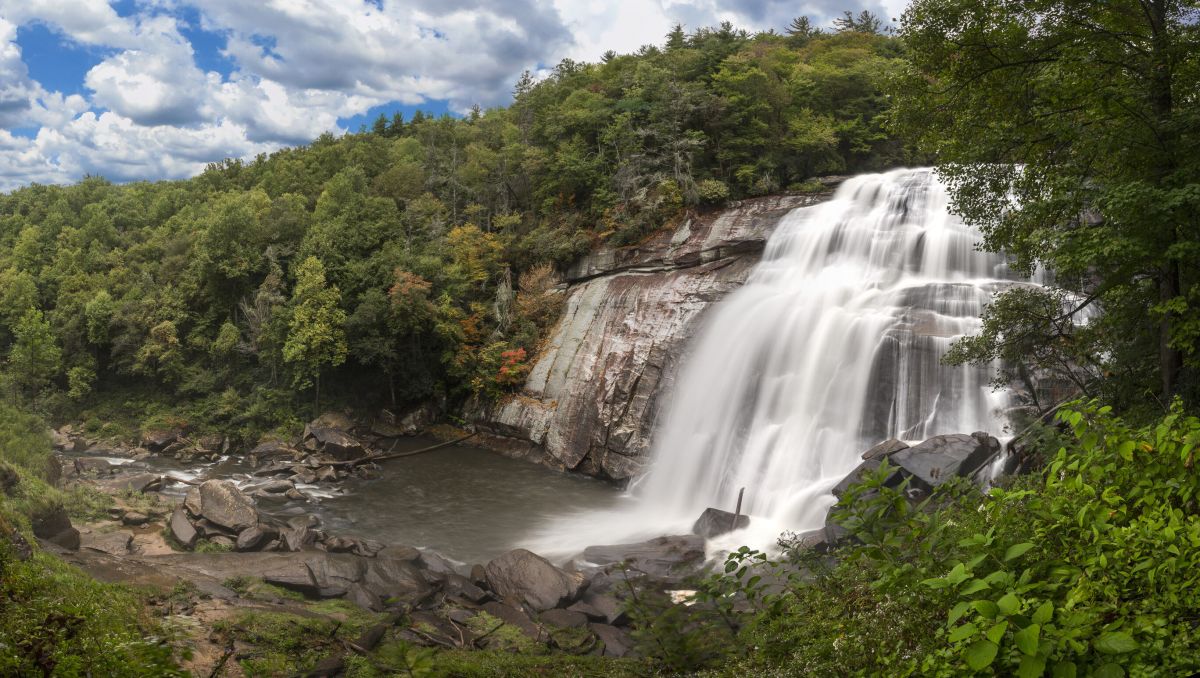 7

Rainbow FallsSee on map
Continue your waterfall quest with a short 1.5-mile hike from the Grassy Ridge parking area in Gorges State Park, where – if you're lucky – you'll see an arc of color at Rainbow Falls. The Horsepasture River swells after rainy weather, causing this already gorgeous mountain wonder to really show off its 150-foot waterfall. And in its dry season, there are plenty of rocks to picnic upon while soaking up the view. Take in neighboring Turtleback Falls from one of the surrounding boulders a quarter-mile upstream, while Hidden Falls' swimming pool beckons less than a quarter-mile downstream.
8

Epic Rides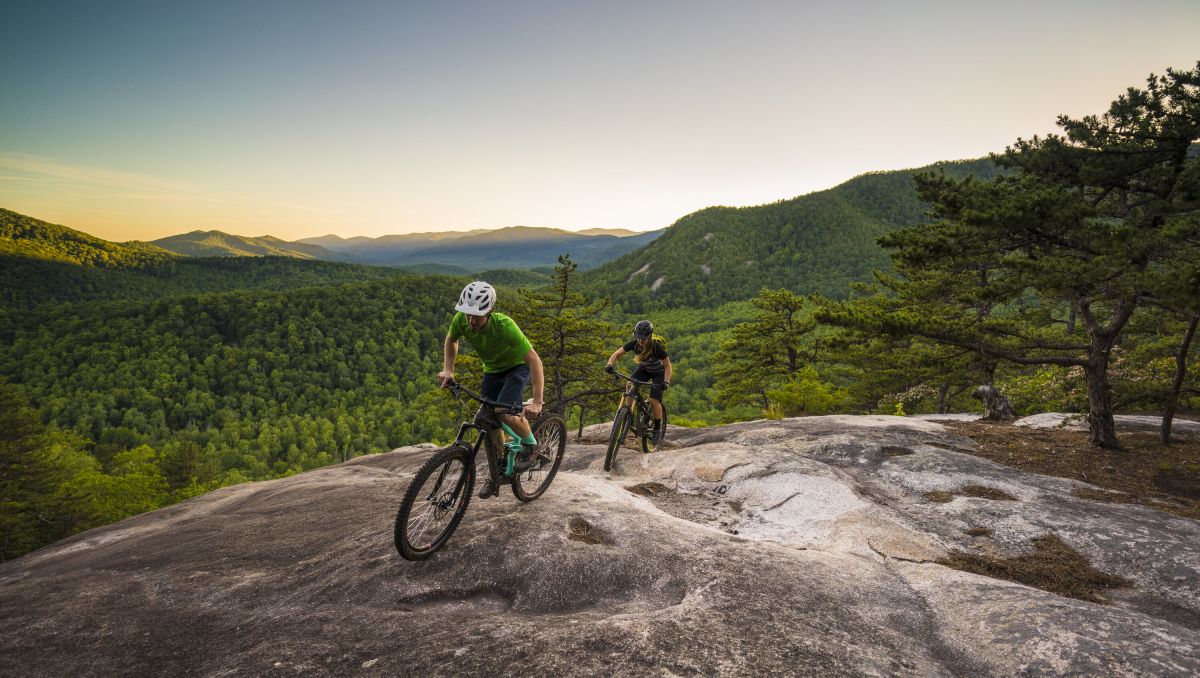 8

Epic RidesSee on map
Brevard is home to road cyclists and mountain bikers of all skill levels. With 300 miles of peerless single track, hundreds of miles of fire roads and countless road cycling options, it's no wonder why the area has a reputation as the "Cycling Capital of the South." The pros revere Pisgah National Forest and DuPont State Recreational Forest as the mother country of American cycling and biking.
9

Dupont State Recreational Forest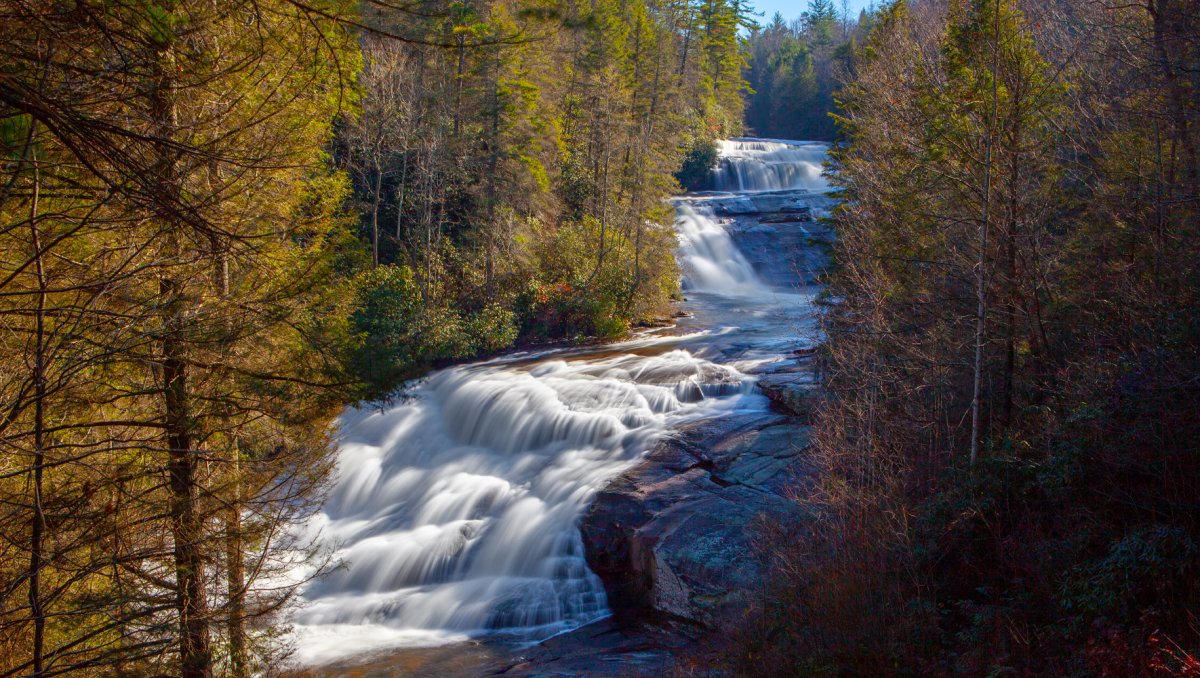 9

Dupont State Recreational ForestSee on map
This 12,500-acre tract of land rich with waterfalls, trails, lakes and beautiful views is both literally and figuratively a superstar location – it served as a big screen backdrop for "Last of the Mohicans" and "The Hunger Games," and it's an ideal homebase for locals and visitors looking to explore a variety of recreational activities. The tiny, but surprisingly lively, hamlet of Cedar Mountain nearby offers up a host of fun options for food, drink, art and entertainment on your way in and out of the woods.
10

Downtown Brevard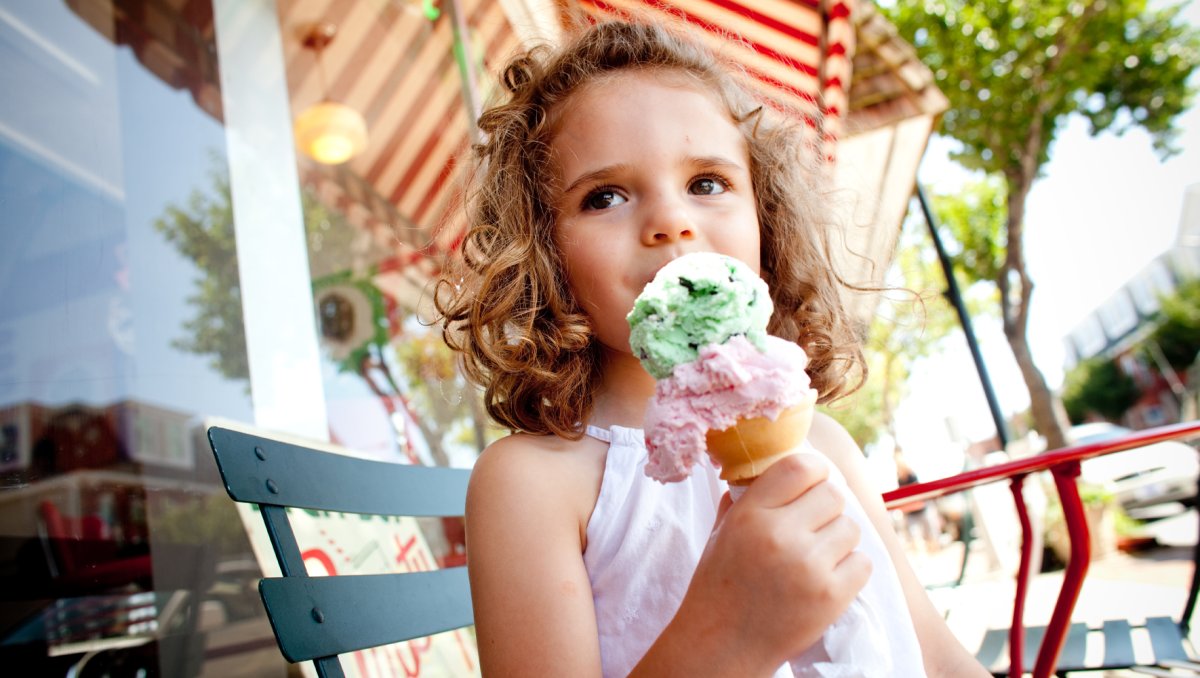 10

Downtown BrevardSee on map
This little town at the heart of Transylvania County has big fun packed into its historic buildings and down its sidewalks. With shops, galleries, restaurants and cafes aplenty, downtown Brevard buzzes year-round as a base camp for adventure and as a destination in and of itself full of special happenings, festivals and events. A great way to get a feel for where you're going? Head out on the Sculpture Walk, which winds through downtown and showcases 20 unique works of art depicting animals native to the area. Be sure to check in at the Visitor Center for a map and all the information you need to make your trip unforgettable.
This article was produced in partnership with, and all photos are courtesy of, Explore Brevard.
Updated October 1, 2023