Ballooning, Hiking and Sipping: Discover Elevated Adventures in Statesville, NC
As the "Ballooning Capital of the East," Statesville – just 45 minutes north of Charlotte – is your gateway to epic views from the basket of a hot air balloon and memories to match. But if you prefer to admire the colorful balloons from the ground, there's plenty of adventure to be found there too on this two-day itinerary.
Day 1
Exploring historic downtown Statesville is the perfect start to your trip, but first: caffeine. Lake Mountain Coffee with its two-story space in a 100-plus-year-old building is a great option. Grab a morning treat made with high-grade Arabica coffee, and head out on foot to discover the city's rich history and charming architecture. Peruse local shops, boutiques and art galleries to find unique souvenirs and handmade crafts.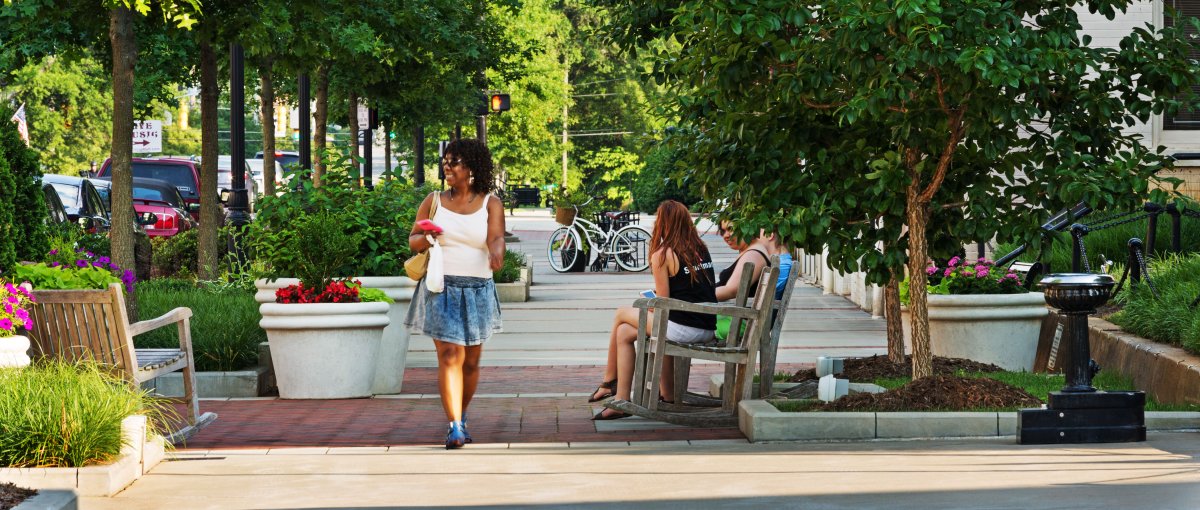 Afterward, spend the morning immersing yourself in Statesville's cultural offerings. Learn about the history of the area at the downtown Iredell Museums, which houses a collection of regional art and artifacts, plus rotating exhibits. You can also explore the Statesville Historical Collection, where hundreds of thousands of pieces of Statesville's history are on display. Think: advertising posters and novelties, newspapers, obsolete products made by local businesses, professional baseball items and much more.

Break for lunch at one of the locally owned and operated restaurants downtown. Options are the name of the game at Broad Street Burger with nearly 30 taps of local NC beer and 25 specialty burgers and sandwiches (feel free to sub in fried chicken, a turkey burger or black bean burger). For something a little lighter, try 220 Café, where visitors love enjoying the huge, fresh salads on the sidewalk outside.
After lunch, head to Lake Norman State Park for outdoor adventures. Enjoy activities like hiking or biking on the park's scenic trails year-round, and in the warmer months, you can also go swimming, fishing, or rent a kayak or paddleboard to explore NC's largest manmade lake.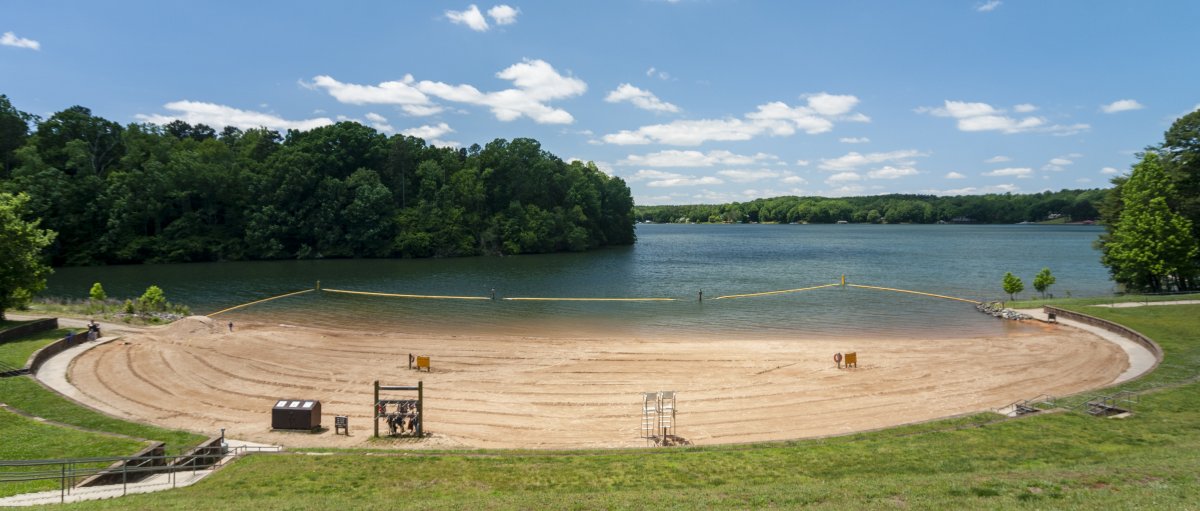 Follow up your outdoor fun with outdoor sips. Daveste Vineyards – right near the state park – offers wine flights, wine slushies, vineyard views, food trucks, and even events such as dance classes and dueling pianos. Not a wine drinker? Daveste also brews a handful of small-batch beers onsite.

Return to downtown Statesville for a delightful dinner at local favorite Twisted Oak. Cocktails are on point, and the Twisted Cajun Pasta is one of the more popular menu items. Finish up with a night cap at Red Buffalo Brewing Company or D'Laney's – a sports bar that also happens to have an incredible Sunday brunch.
When it's time to rest your head and gear up for day 2, Statesville has you covered with plenty of hotel and vacation rental options.
Day 2
Today is all about relishing the outdoors and beautiful Statesville scenery. Rent a bike or grab some gear from an outdoor outfitter such as Roots Outdoor NC, then head to Bigleaf Slopes Park or the Statesville greenways for hiking and biking for a peaceful morning in nature.
Afterward, explore the agricultural side of Statesville by visiting local pick-your-own farms and farmers' markets such as Beaver Farms, Rotary Farmers Market and the Evening Farmers Market. Pick up fresh produce, homemade jams and artisanal products for your next stop.

Pack your just-purchased food items for a picnic lunch at a picturesque spot. Whether it's at a local park or back at Lake Norman State Park, taking time to savor your food in the heart of nature can be relaxing and rejuvenating.
The afternoon calls for more local history and local flavors. For history: Learn about the area's significance in the Seven Years War at Fort Dobbs State Historic Site, the life of a former NC governor at the Zebulon Vance House and Statesville's first mayor at the Historic Sharpe House. For flavors: Book a tour through Southern Distilling Company's 30,000-square-foot facility. Passionate and friendly guides will give you all the details of the distilling process, and samples of bourbon whiskeys are included in the tour price. Park up at the bar afterward for an expertly crafted cocktail.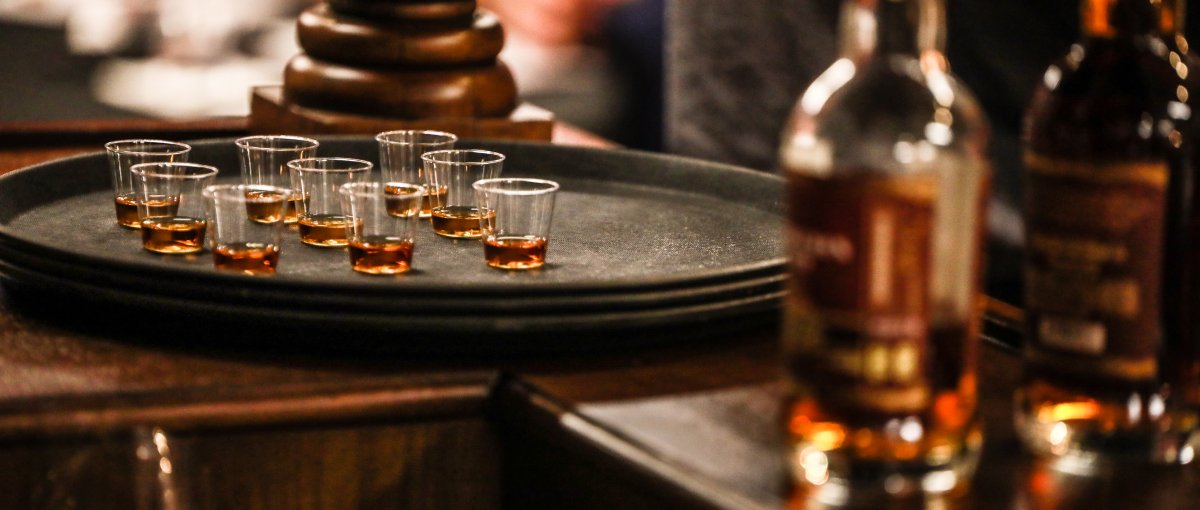 For your final evening in Statesville, indulge in one of the 80-plus locally owned restaurants. Choose a place that offers a cozy atmosphere and delectable cuisine (Mezzaluna II for Italian; Randy's Bar B Que for some 'cue). Then consider catching a live performance at a local theater or attending a seasonal event – Carolina Balloonfest in October is the most well-known, but don't miss out on the Hops & Harmony Craft Brew Fest in May, Statesville Pride Parade & Festival in September, and Statesville Pumpkin Fest in November.
This article was produced in partnership with, and all photos are courtesy of, Statesville CVB.
Updated June 23, 2023