12 Delicious Vegan and Plant-Based Restaurants in North Carolina
If you're vegan because of your undying love for animals, pure dietary choices or one of the plethora of reasons for choosing a vegan lifestyle, then you know it can be tricky to find good places to eat on vacation. But North Carolina has you covered with vegan-friendly restaurants – and events! – where fresh dishes made with local ingredients are loved by vegans and non-vegans alike.
1

Green Sage Cafe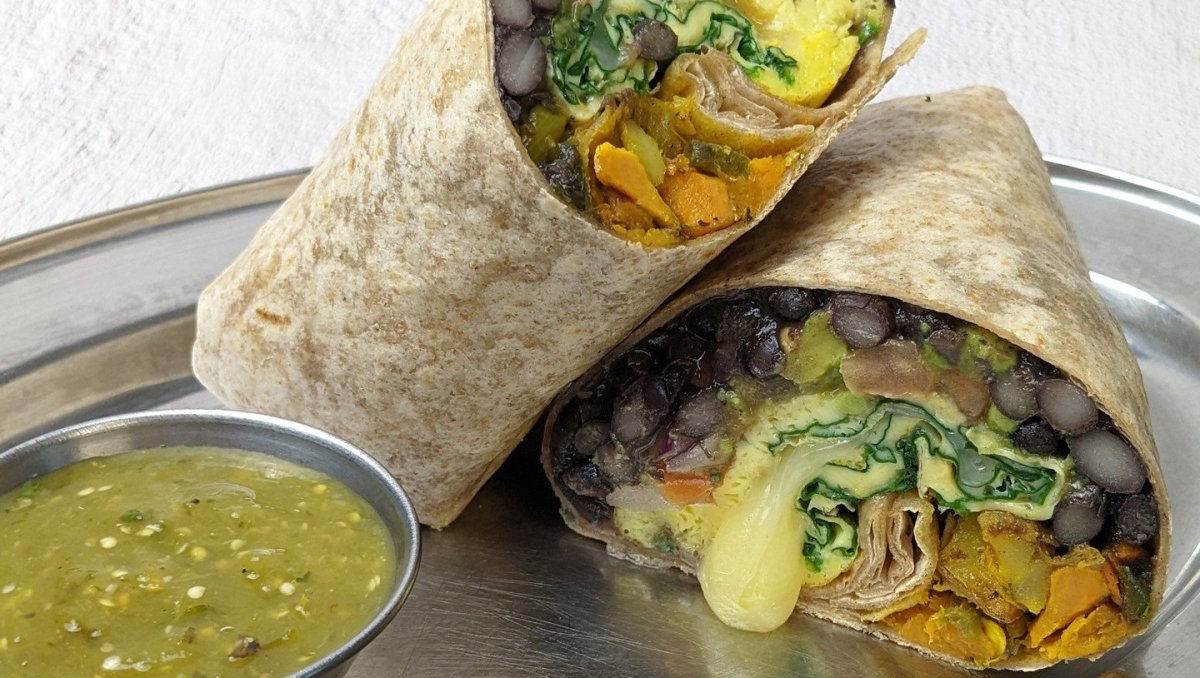 1

Green Sage Cafe

Asheville

See on map
Green Sage is one of Asheville's healthiest and most green-friendly restaurants, and it has the badge to prove it. The cafe is dedicated not only to sourcing organic food but to following the "Dirty Dozen" and "Clean Fifteen" lists, so you know you're only getting the highest-quality ingredients when you eat there. The menu consists of a range of vegan and gluten-sensitive options across sandwiches, bowls, salads and more – and don't forget to elevate your meal with a smoothie.
What we're ordering: Van Gough burrito and a deep purple smoothie
2

Lulu's On Main

Sylva

See on map
Lulu's has been a vegan-friendly restaurant since it opened in 1989. In 2013, it was purchased by the McCardle family who elevated the menu to include upscale dining service. It's been a total family affair ever since. The prestigious chef and son of the McCardle duo, Devin McCardle, brings creative and locally sourced cuisine to the NC mountains, and Devin's wife, Lindsay, shows and sells her artwork inside the restaurant.
What we're ordering: veggie noodles with tofu
3

Grateful Organic Diner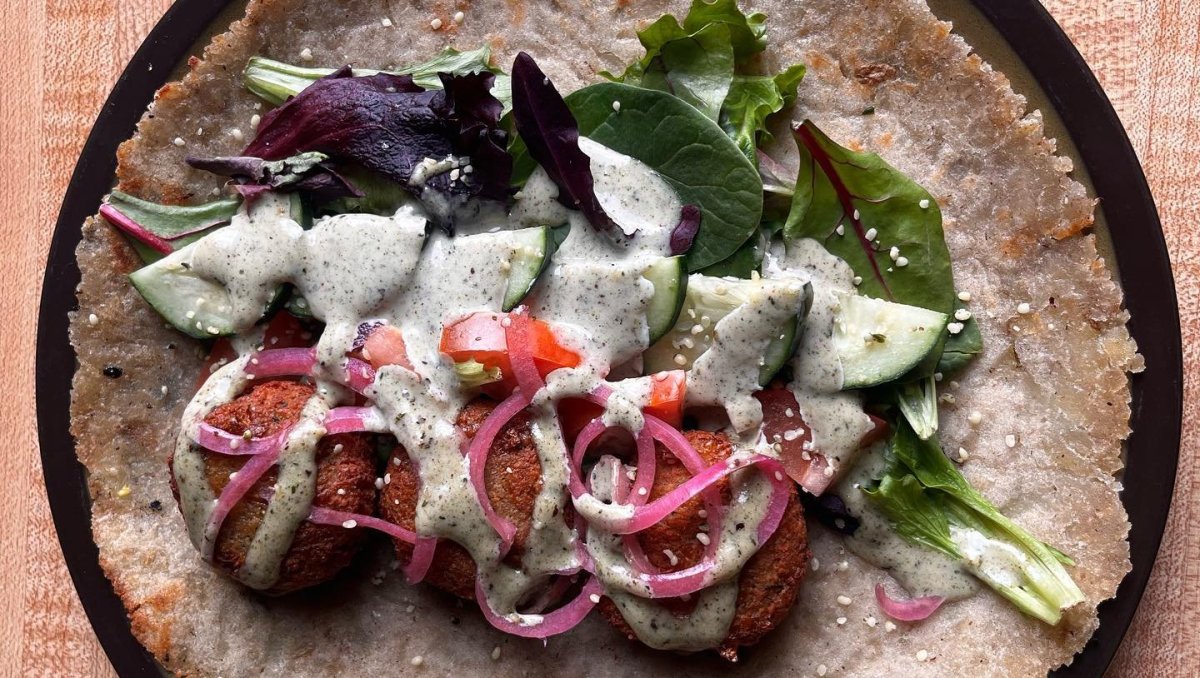 3

Grateful Organic Diner

Marshall

See on map
Looking for a diner with incredible food and great tunes? Grateful is your spot. This place makes almost all of their menu items in-house with organic ingredients (including dressings and breads), and their location overlooks the French Broad River, so you get a delicious meal, amazing vibes and a view all at the same time.
What we're ordering: gluten-free falafel wrap topped with hempini
4

Rooted on King

Boone

See on map
Located inside Neighborhood Yoga's lobby, Rooted on King's cozy cafe (we're talking exposed brick and bright pillows) is a perfect post-class stop for lunch. Its entire kitchen is based on plants, but non-veg add-ons are available upon request. If you're interested in finding out more about veganism, check out one of the cafe's cooking classes and learn some plant-based basics.
What we're ordering: Buddha belly bowl and a masala chai
5

Fern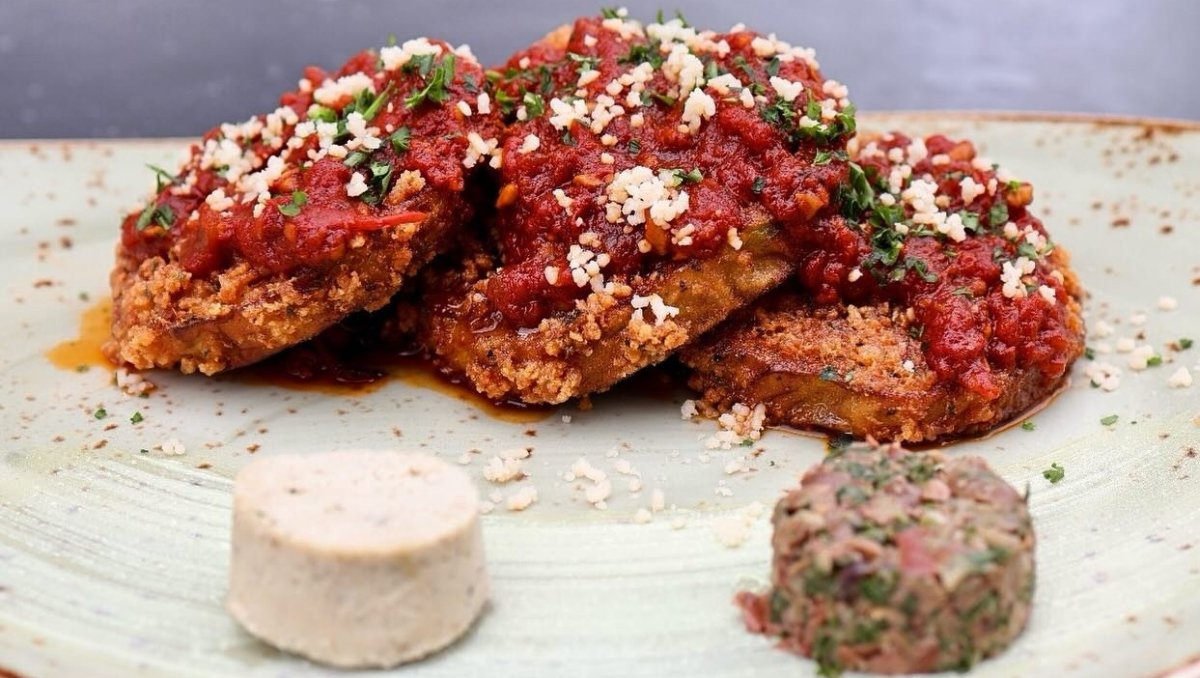 5

Fern

Charlotte

See on map
Celebrate health, flavor and togetherness at Fern, where you can eat food in good conscience. This vegan oasis in the Queen City has a wide range of food and an extensive drink menu including mocktails and kombucha. In addition to lunch and dinner, Fern also serves a weekend brunch menu featuring biscuits and gravy, cinnamon rolls, and chicken and waffles. While in Charlotte, stop by NoDa to try another notable vegan restaurant, Oh My Soul; its colorful backyard patio is worth the visit alone.
What we're ordering: eggplant parmesan
6

Mike's Vegan Grill

Greensboro

See on map
Ever been to a vegan cookout? At Mike's Vegan Grill, you're invited seven days a week. With vegan versions of comfort foods that are full of flavor and loved by both vegans and non-vegans, you can try Mike's Vegan Grill at its bright brick-and-mortar or from its food truck around the Greensboro area.
What we're ordering: lo maximo burger and fiesta fries
7

Soul Miner's Garden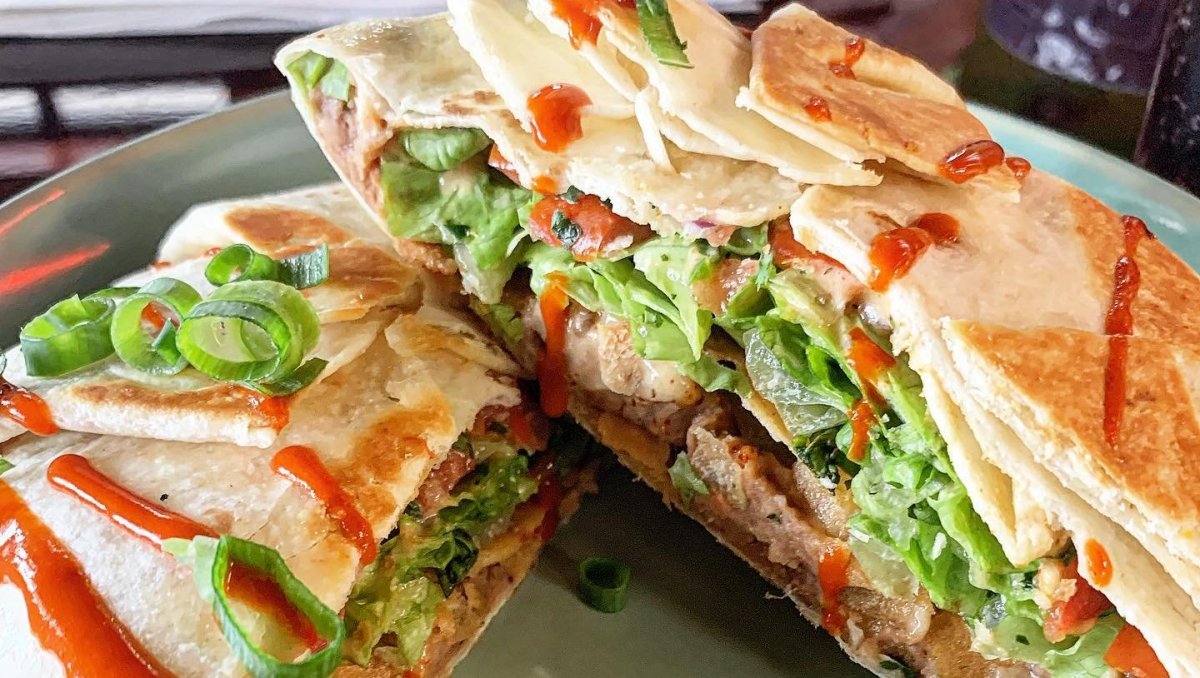 7

Soul Miner's Garden

Gastonia

See on map
Soul Miner's Garden originally started out as a food truck and opened its first physical location in 2023, making it Gastonia's first and only 100% vegan restaurant. It's a woman- and family-owned business with a passion for providing flavorful and fresh food options. The menu is full of nachos, fries, bowls and good ol' Southern sides.You can also find its newest location at Camp North End in Charlotte.
What we're ordering: loaded nachos
8

Banu Vegan

Durham

See on map
Need some vegan comfort food to go? Banu Vegan is a take-out restaurant with trays full of all the goods. The menu has a mix of Latin-inspired entrees (down for sofrito salsa?) and Southern classics. In addition to its classic menu, there's also a special brunch menu served Sundays.
What we're ordering: skrimp po'boy with a side of mackin cheeze
9

Sealevel City Vegan Diner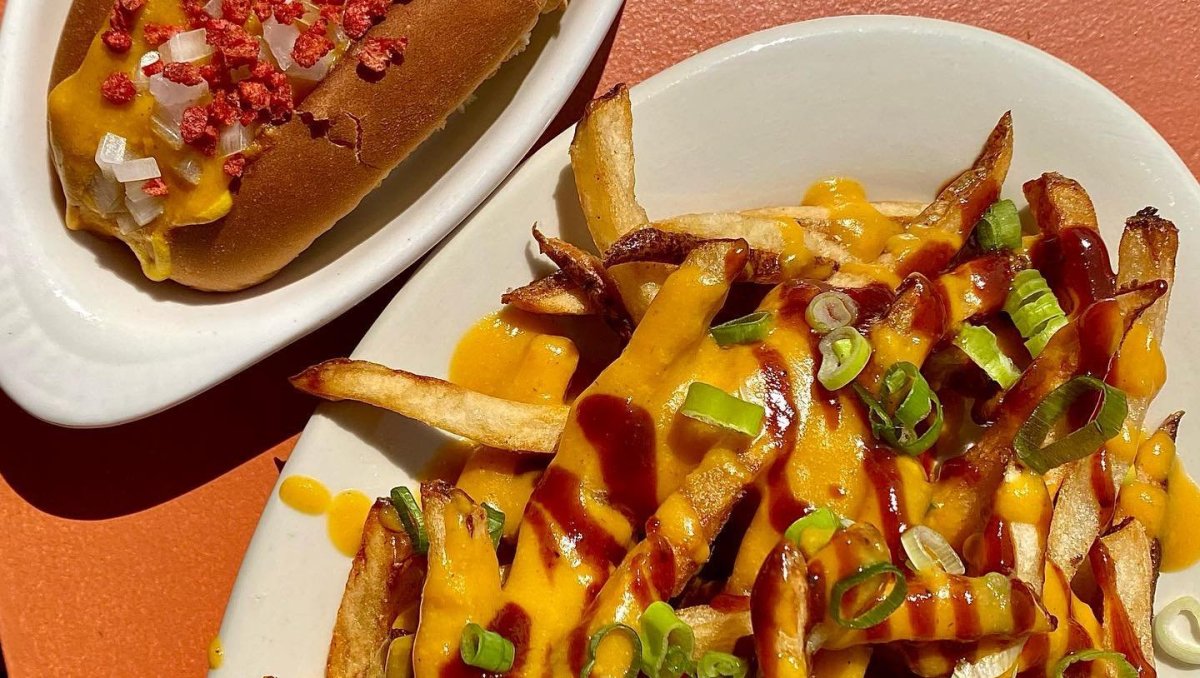 9

Sealevel City Vegan Diner

Wilmington

See on map
Sealevel City Vegan Diner has fun and funky diner vibes with an all vegan menu consisting of hot dogs, sandwiches, wraps, tacos and plenty of gluten-free options. Diners rave about the atmosphere and the housemade lentil burger.
What we're ordering: kimchi tempeh Reuben
10

The Veggie Wagon

Carolina Beach

See on map
The Veggie Wagon has been providing gourmet meals with vegan options in the Wilmington area since 2009. You can both eat and shop here as it offers locally made goods such as honey, hand soaps and jams. Not in Carolina Beach? You can find its grab-and-go meals at various locations throughout the NC coast; check its website for exact locations.
What we're ordering: pumpkin pie milkshake (yes, it's vegan!)
11

Roots & Leaves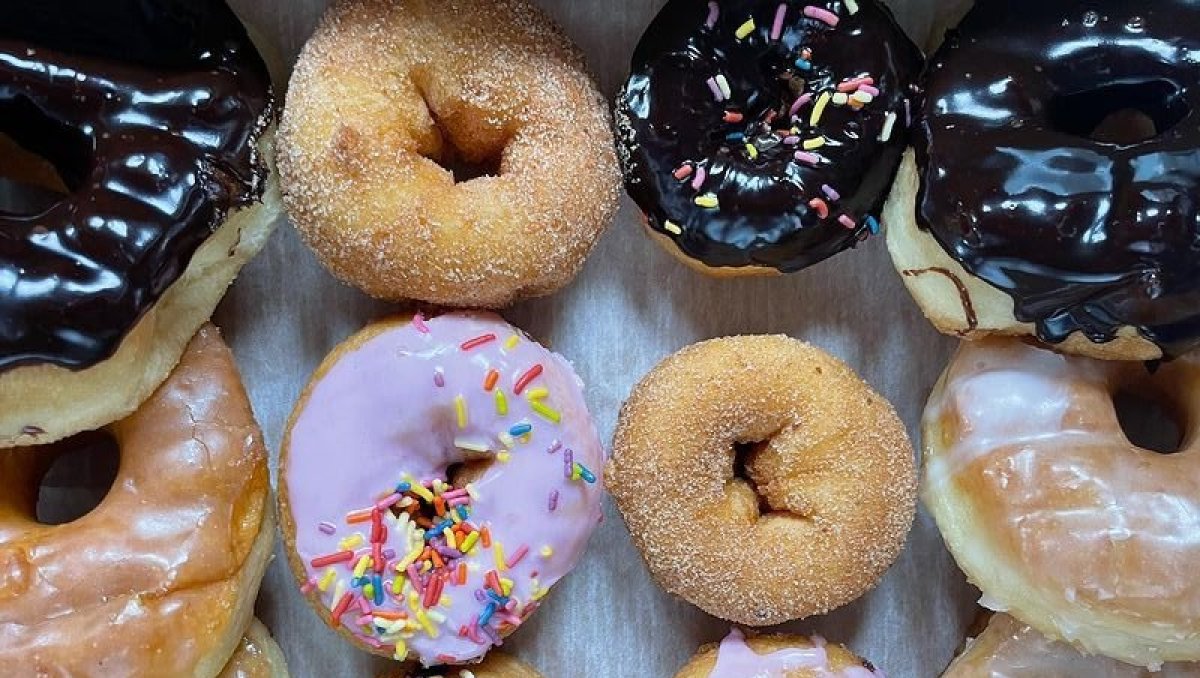 11

Roots & Leaves

Avon

See on map
Start your OBX morning caffeinated with an oceanside cup of joe. This food truck on Avon Pier whips up the most delicious vegan doughnuts and cinnamon rolls, along with an extensive list of coffees and teas using Oatly oat milk.
What we're ordering: doughnuts and a chai latte
12

Lotus Land Eatsz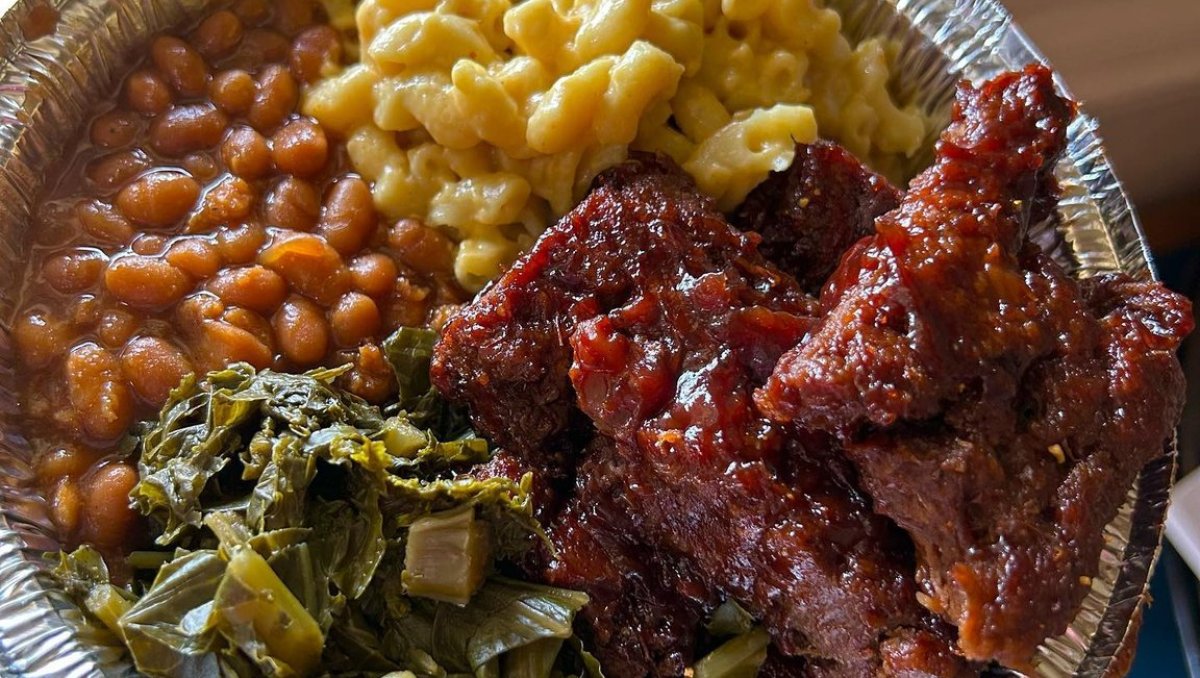 12

Lotus Land Eatsz

Greenville

See on map
Available for pickup only, the name of Lotus Land Eatsz's game is flavor. With perfectly seasoned items such as loaded baked potatoes, shrimp and grits, and vegan ribs, even non-vegans will be coming back for more – especially the ranch dressing. Stop by its booth when you're at vegan festivals and events statewide too.
What we're ordering: vegan Philly cheesesteak
Vegan Events and Festivals
13

Vegan Vibe Music Series
13

Vegan Vibe Music Series

Charlotte area; year-round

See on map
The event itself always varies in terms of music genre, location and date. But one thing always stays the same: vegan food trucks and vendors galore, all while cultivating a sense of community. Check the series' website for upcoming events. Charlotte VegFest – which includes a vegan mac 'n' cheese and barbecue cookoff – also takes place every September.
14

Veg-Out Wilmington

Wilmington; October

See on map
Not sure where to begin with leaning into a plant-based lifestyle? Veg-Out Wilmington's main goal is to inspire, support and educate everyone about living an environmentally friendly and compassionate life. Vendors at this free event include some of Wilmington's best health care practitioners, vegan and vegetarian food trucks, plus booths with information on mental wellness, yoga and fitness. If you can't make this one, Wilmington VegFest takes place every April, and vegan beer is even served.
15

Triad VeganFest

Greensboro; October

See on map
Find new favorite vegan recipes, let the kids run around in the Fun Zone, and shop at booths offering handmade items such as jewelry made of recycled bike parts.
Updated November 1, 2023