10 Perfect Places to Watch the Sunrise in North Carolina
Rise and shine – there's much to do in North Carolina. Start your adventure early with a win-win by taking in a beautiful sunrise while reducing your impact thanks to exploring at a lesser-visited time. You won't miss the sleep. We promise.
1

Lake Norman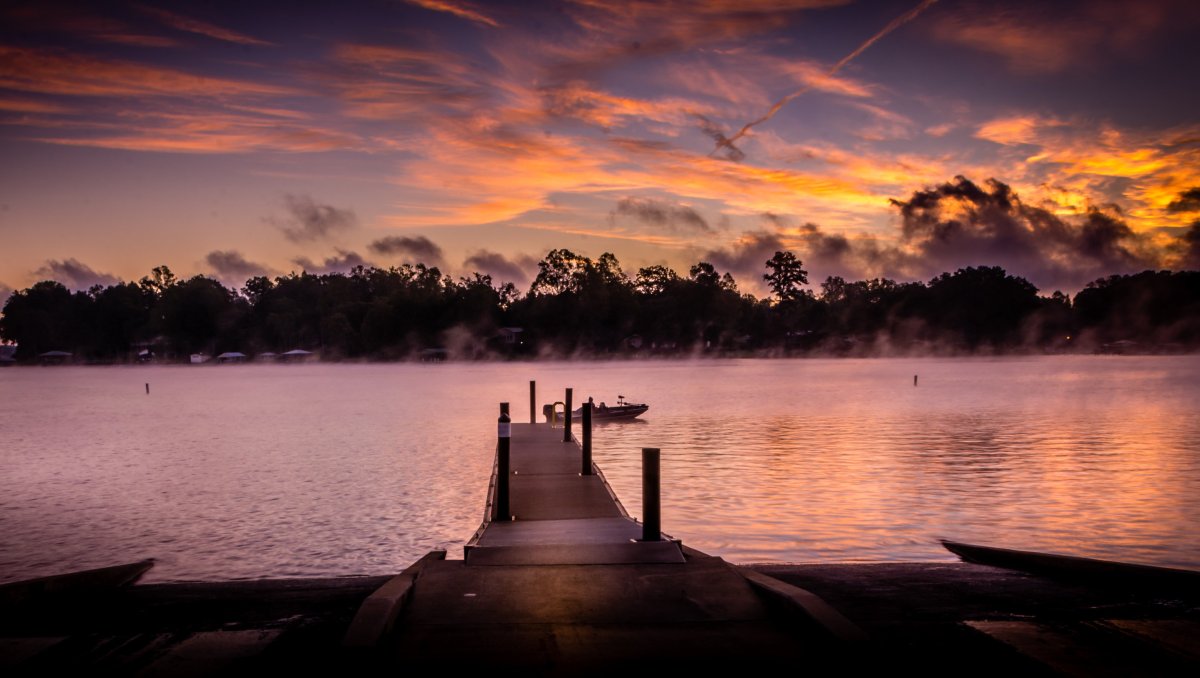 1

Lake Norman

20 miles north of Uptown Charlotte

See on map
At 32,500 acres, Lake Norman is the largest body of water entirely in North Carolina. Its sunrises are as impressive, and they're best seen from a boat. Sail your vessel from one of the many launches to either Davidson or Reedy creeks, which flow east to west. If you don't have a boat, rent one, or drive to Beatties Ford launch in Denver, where the lake is wide and the best view is from the dock.
2

Brunswick Islands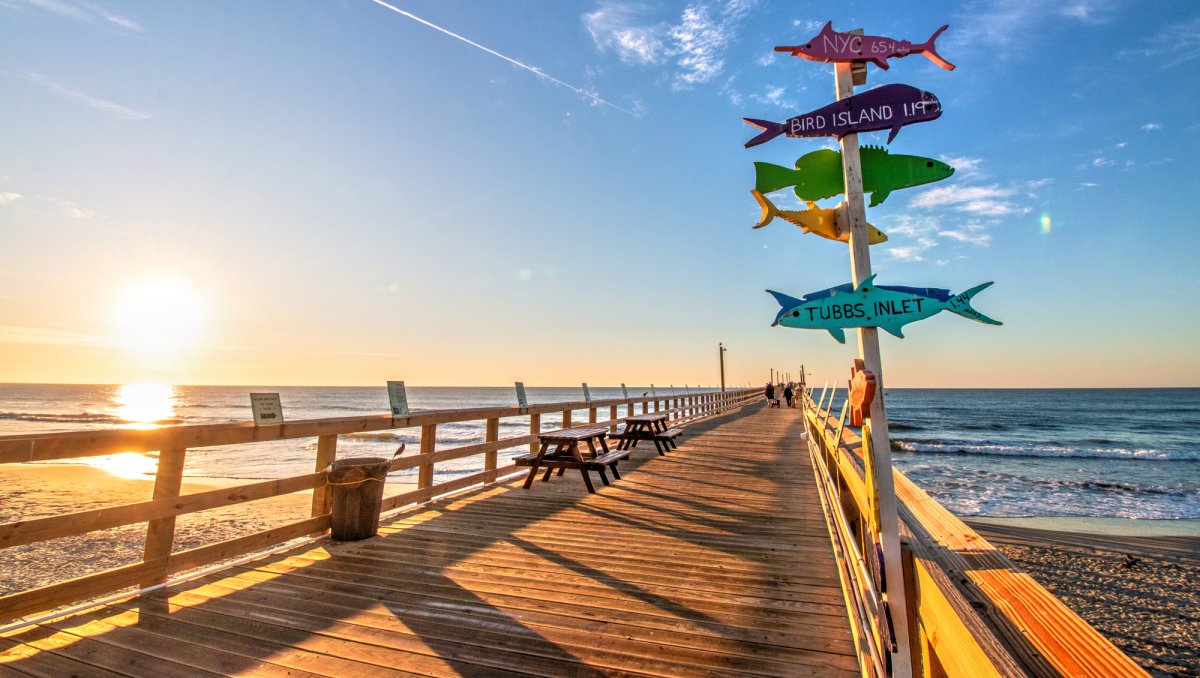 2

Brunswick Islands

Southern Coast

See on map
These are North Carolina's southernmost barrier islands. Oak Island has family-friendly activities, our state's youngest lighthouse, 60 public beach access sites and beautiful sunrises. Before summer sunrises, watch for nesting sea turtles. And winter brings another special sight: When the sun is low in the southern sky, the islands' east-west orientation means they're among the only places on Earth to see sunrises and sunsets from the same beach.
3

Waterrock Knob

Near Maggie Valley

See on map
Attention sleepyheads: The sun rises later the farther west you travel. Enjoy an extra 30 minutes of shuteye by heading to Waterrock Knob instead of Hatteras. You'll find it at Blue Ridge Parkway Milepost 451.2. Use the parking lot at the visitors center, which opens later and has a few ecology exhibits and a gift shop. You can see the sunrise there, or take the 1.2-mile moderate hike to the 6,292-foot peak, where you'll also see the Great Smoky Mountains and Maggie Valley.
4

Morrow Mountain State Park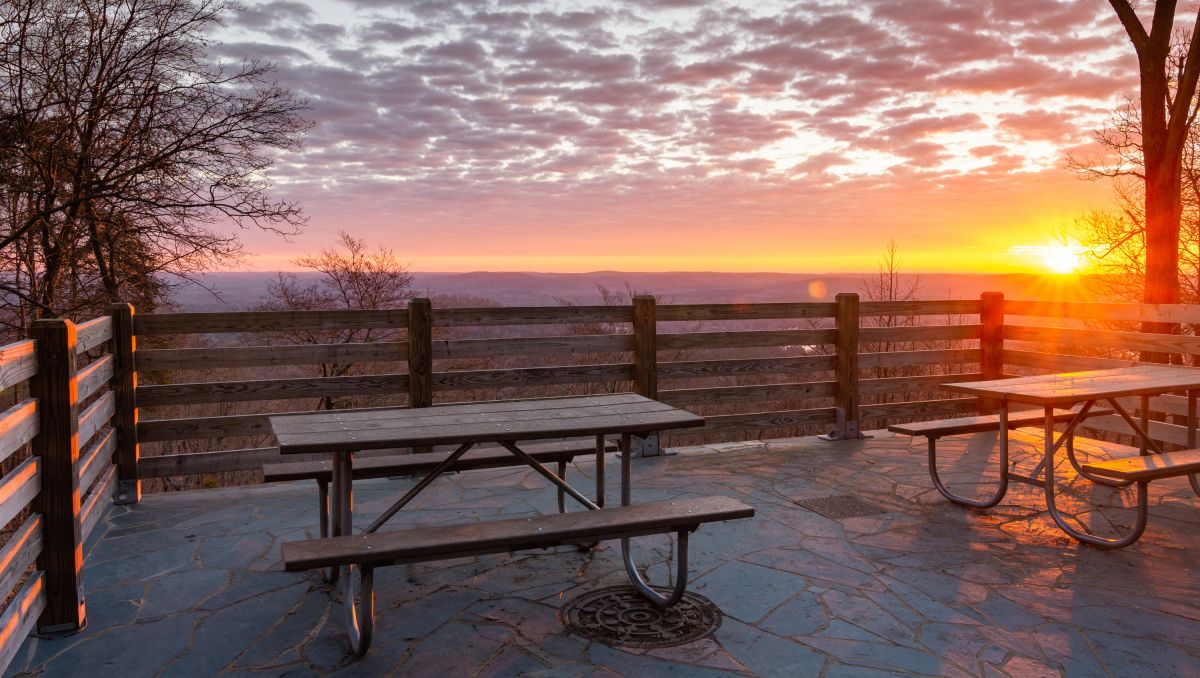 4

Morrow Mountain State Park

Albemarle

See on map
Head to the top of the park's namesake mountain, where you'll find parking and an easy 0.8-mile trail. Unobstructed views to the east look over Lake Tillery. Winter sunrises are later, about 7:30 a.m., so be at the park when it opens at 7 a.m., or stay at one of more than 100 campsites to be on time for earlier summer sunrises. Then you can spend the day touring a restored 19th-century doctor's home, swimming in the pool, or fishing from shore or boat.
5

Corolla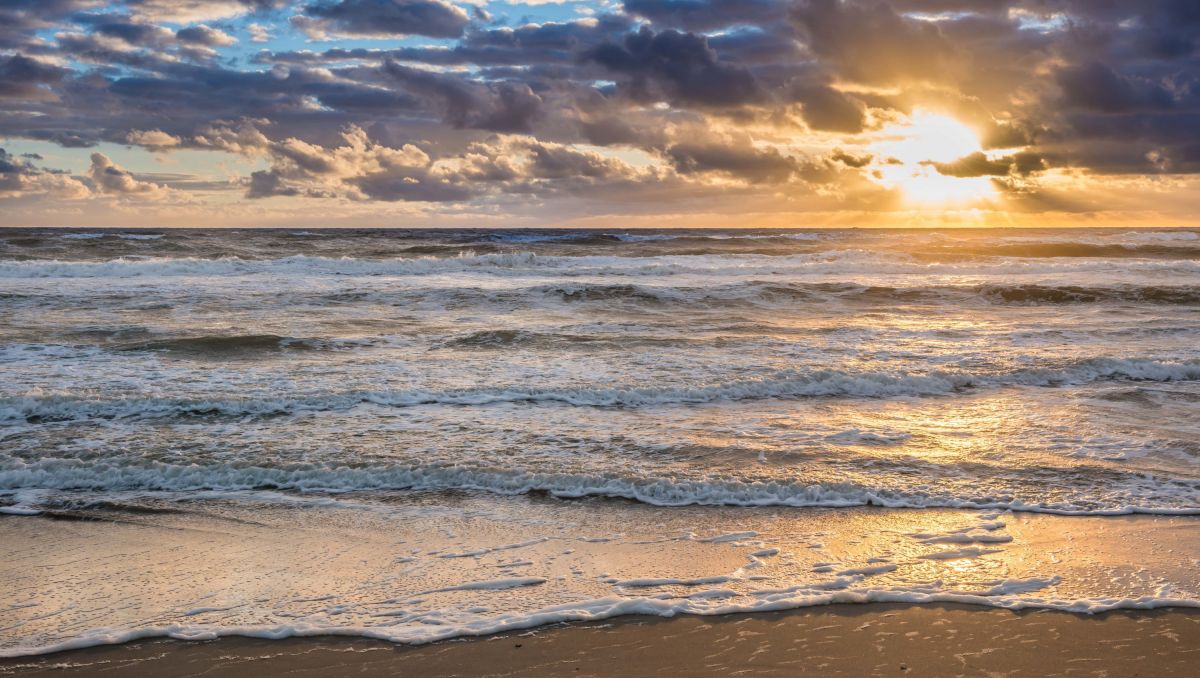 5

Corolla

Currituck Outer Banks

See on map
Here, wild horses will watch the sunrise with you. Historians believe they arrived with Spanish explorers hundreds of years ago. Today, the protected herds roam near where paved NC Highway 12 ends in Corolla, and travel then continues by foot or off-road vehicle on the beach. Horses can be anywhere – from surf to backyards – so keep your eyes open and maintain a distance of at least 50 feet.
6

Max Patch Bald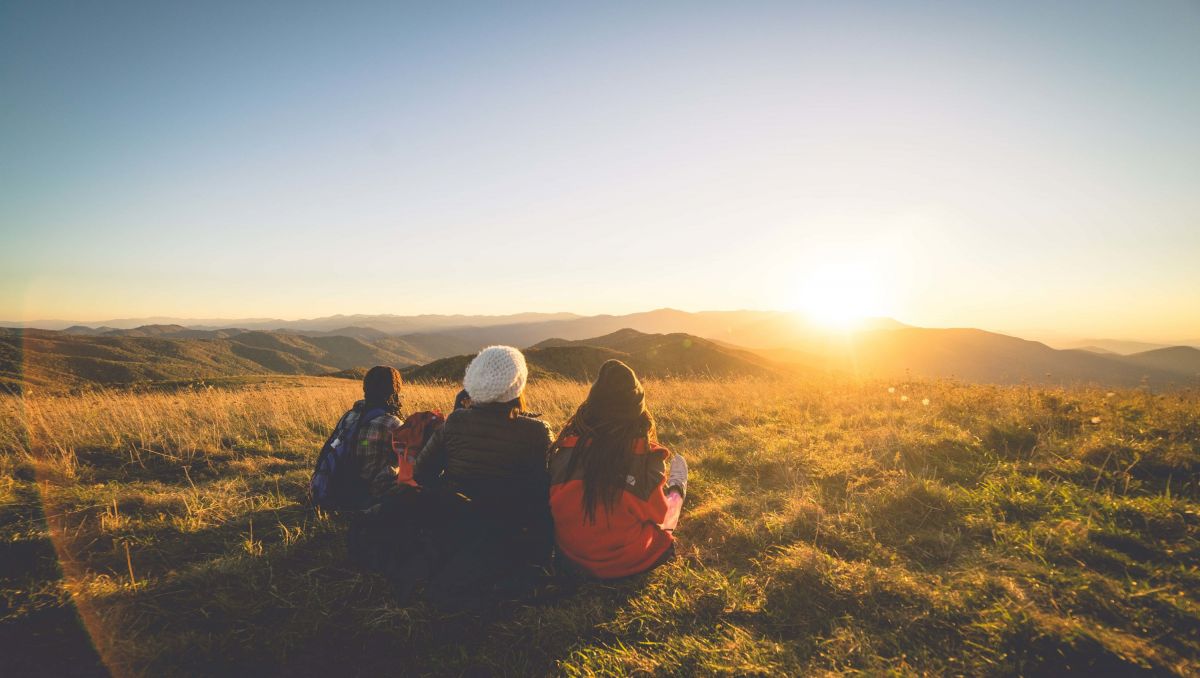 6

Max Patch Bald

Near Hot Springs

See on map
A livestock pasture in the 1800s, Max Patch Bald is covered with wildflowers in warmer months and offers 360-degree views that hikers take advantage of. You'll see the sunrise by Mount Mitchell, the highest point in the East, and the Great Smoky Mountains to the south. The easy 1.6-mile roundtrip hike uses the Appalachian Trail near Hot Springs.
7

Jordan Lake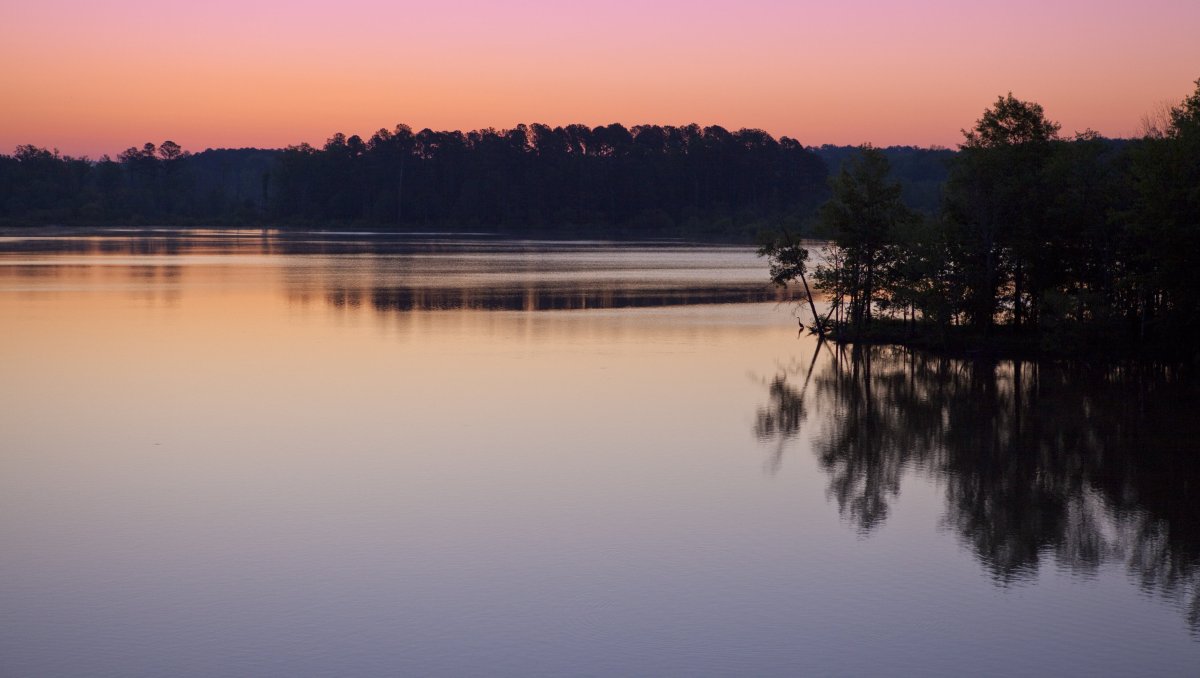 7

Jordan Lake

Moncure

See on map
West of Raleigh and south of Durham, you'll find 13,900-acre B. Everett Jordan Reservoir. A popular boating, swimming and fishing site, it offers some of the best sunrise views near the Triangle. Head to the north side of the NC Highway 751 bridge or west side of the US Highway 64 bridge, where there's parking at a boat launch.
8

Cape Hatteras National Seashore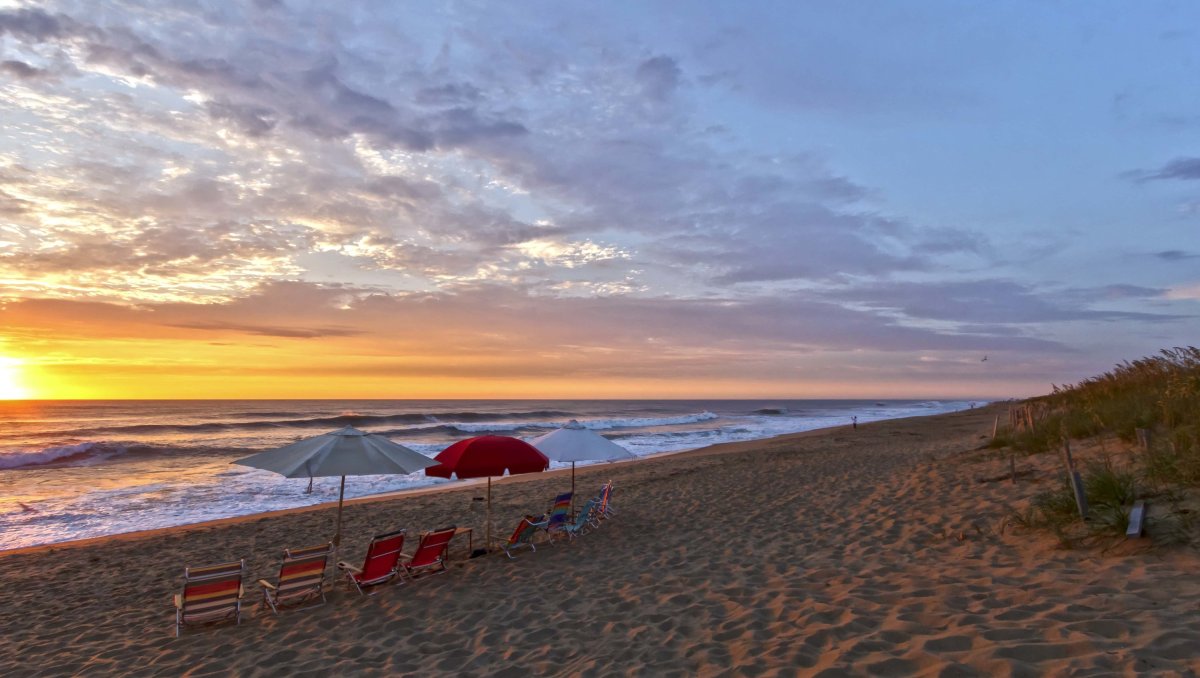 8

Cape Hatteras National Seashore

Outer Banks

See on map
This is our state's easternmost point and the first to see the sunrise. Use any of the beach accesses to walk or wade with some of the more than 400 bird species. Once the sun is up, learn more about seashore ecology at Hatteras Island Ocean Center. Its interactive exhibits are interesting for visitors of any age.
9

Linn Cove Viaduct

Linville

See on map
It's hard to find a bad Blue Ridge Parkway view, especially at the Linn Cove Viaduct, which wraps around the eastern face of Grandfather Mountain. View it and the sunrise from the visitors center at Milepost 304.4 or from one of the trails that goes under it. A short drive north is Blowing Rock, a small village with shopping, dining and plenty of cabins to rent, whether for a romantic getaway or family reunion. Most have their own sunrise view.
10

Onslow County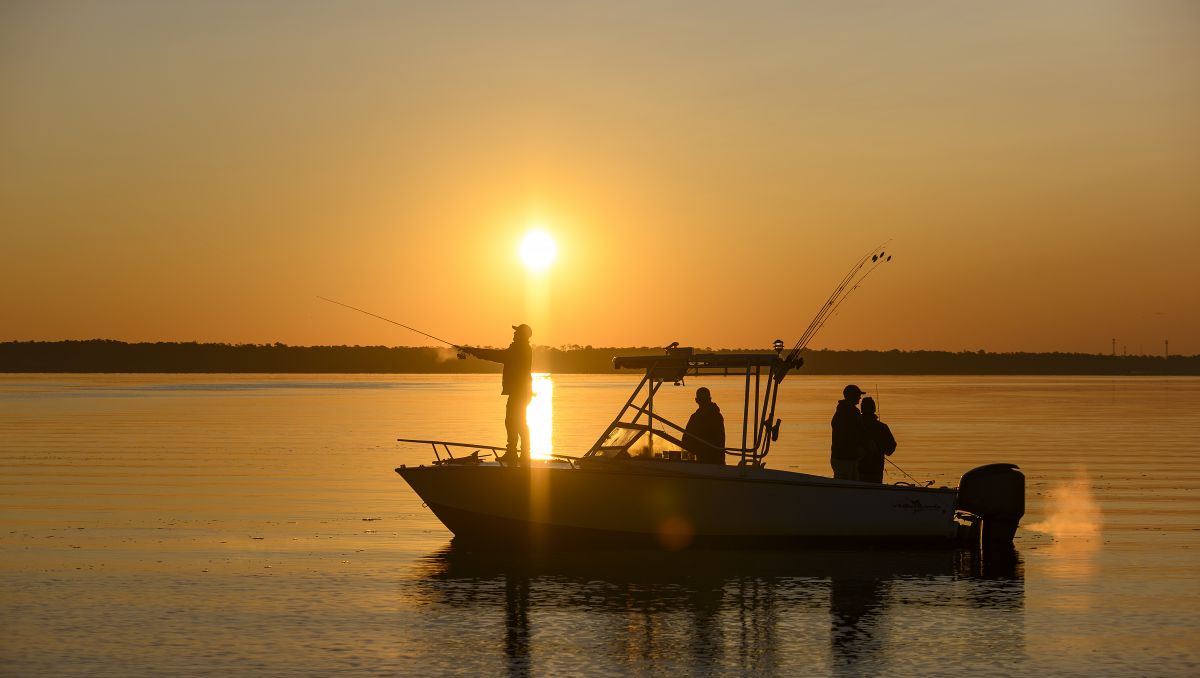 10

Onslow County

Onslow County

See on map
Onslow County's rural coastal plains, towns and scenic beaches offer many opportunities to begin your day with a sunrise. Set your alarm and stroll onto the beach straight from your vacation rental or resort, or book an early morning fishing charter with Pogie's or Just Got Reel Inshore Charters and catch the views (and some fish) from the water. For a more primitive approach, camp under the stars – then step out of your tent to welcome a sunrise – on Bear Island in Hammocks Beach State Park.
North Carolina State Parks offer a variety of nature activities, but this also includes potential hazards. Take care, be safe and enjoy. And visit Outdoor NC for additional tips on how to connect with nature and help preserve the natural beauty of our state.
Updated February 20, 2023