Must-See Mileposts on the Blue Ridge Parkway
Here are 21 milepost stops with fun things to do along or near the Blue Ridge Parkway in North Carolina:
Milepost 291
Chug through Wild West scenes – and look out for bandits – on a 3-mile steam locomotive ride around Tweetsie Railroad, which celebrated 65 years of fun in 2022. Get your (high) kicks at Diamond Lil's Can-Can Revue and satisfy your sweet tooth at Fudge Works.
Milepost 292 and others
In Valle Crucis, Mast General Store is one of the oldest continuously operating general stores in America and still sells pioneer products such as kerosene lamps and stone-ground grits. Built in 1883, the store pays tribute to its mountain heritage with occasional back-porch bluegrass jam sessions.
Milepost 294
Moses Cone Memorial Park preserves the 13,000-square-foot mansion of Moses Cone, a textile entrepreneur, conservationist and philanthropist. The 3,500-acre park also offers horseback riding, fishing, cross-country skiing, easy trails and a crafts shop.
Milepost 297
Campers love Julian Price Memorial Park, where amenities include picnic areas, an amphitheater, campfire programs, and canoeing and fishing in Price Lake.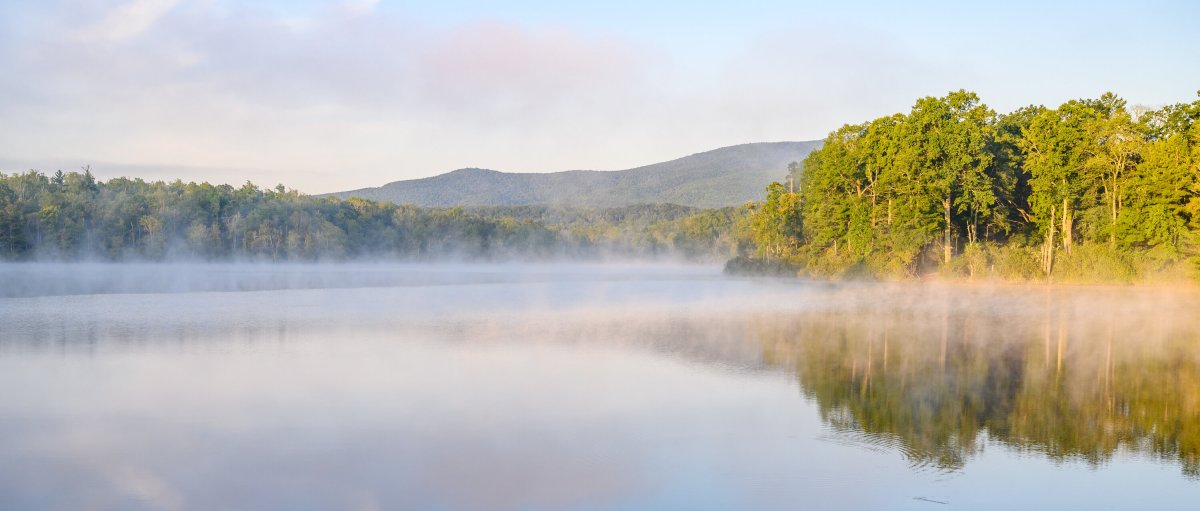 Milepost 298
In Vilas, Dutch Creek Trails is an equestrian paradise. Visitors can take a one-hour ride through wooded trails while enjoying the Southern hospitality of Keith Ward and his family, who own the family-friendly operation.
Milepost 304.6
Built into the side of a mountain at an elevation of 4,100 feet, the Linn Cove Viaduct is a 1,234 foot long S-curve that is an engineering wonder.
Milepost 305
Grandfather Mountain is a nature preserve that boasts the famed Mile High Swinging Bridge, interesting wildlife, picnic spots, hiking trails and a kid-friendly nature museum.
Milepost 316.4
Linville Falls offers gorgeous waterfalls, hiking trails, and spectacular views of the falls and Linville Gorge. Bring a sweatshirt if you stop at nearby Linville Caverns, NC's only show caverns; they stay at 52 degrees year-round.
Milepost 328.3
Dig into homemade ice cream or fudge or take a hayride at the The Orchard at Altapass. The historic apple orchard is an Appalachian cultural center that celebrates the people, music, art and beauty of the Blue Ridge Mountains.
Milepost 334
A stone's throw from the Parkway is the community of Little Switzerland, where the Switzerland Inn offers an enchanting chalet restaurant; day excursions for horseback riding, gem mining and trout fishing; and hiking, golfing and shopping nearby.
Milepost 364
Flower fans shouldn't miss Craggy Gardens. The high-elevation summits boast some of the most spectacular floral displays along the Parkway, including a breathtaking rhododendron garden that bursts with color in June. Nearby, Mount Mitchell is the highest point in eastern North America.
Milepost 382
The Folk Art Center is one of the most popular attractions on the Parkway and is operated in partnership with the Southern Highland Craft Guild. The center showcases the finest in traditional and contemporary crafts, and visitors can see daily craft demonstrations from March through December.
Milepost 384
The Blue Ridge Parkway Visitor Center near Asheville is a good place to start your journey. Check out the fascinating 22-foot interactive Parkway map, watch an award-winning movie about the roadway, and shop for books, clothing, souvenirs and collectibles.
Milepost 385
Those energetic enough to climb to the top of Chimney Rock at Chimney Rock State Park, on Highway 74 near Asheville, will be rewarded with magnificent mountain views. The nearly 500 steps of the Outcroppings Trail will lead you to the rock's summit.
Milepost 388.8
Asheville's famed Biltmore is a must-see for all travelers. Besides exploring the vast estate, you can meander through the property's gardens, visit the winery, pet the animals at Antler Hill Farm and much more.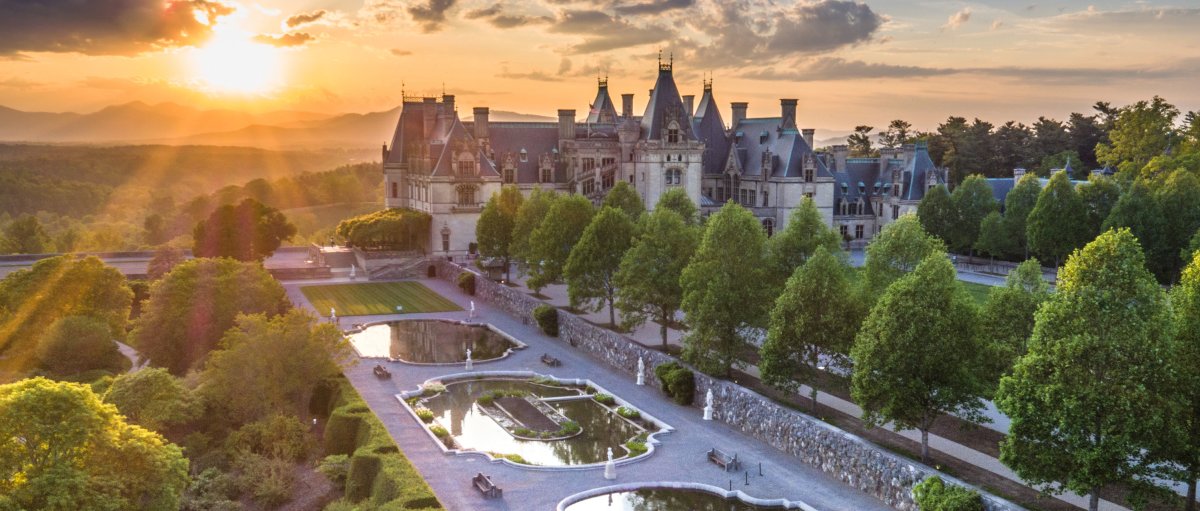 Milepost 393.6
The North Carolina Arboretum is where you can – and should – stop and smell the flowers. You can also enjoy 10-plus miles of hiking and biking trails, learn about the art of bonsai, enjoy lunch at Bent Creek Bistro and much more.
Milepost 408.6
Mount Pisgah provides relaxation at the Pisgah Inn, one of the only places along the Parkway that offers sit-down dining and lodging. It's also known for beautiful sunrises and excellent hiking.
Milepost 411.8
Located down Highway 276 near Milepost 413, Sliding Rock is a magnet for the young (and the young at heart). Slide down a natural, 60-foot rock water slide into a refreshing, 8-foot-deep pool at the bottom.
Milepost 418
Tree stumps that resemble gravestones gave this valley south of Canton its name, but today Graveyard Fields is known for its two very much-alive waterfalls. Venture through a tunnel of rhododendron and mountain laurel – and descend stairs and ramps – to reach the Second Falls. The 0.6-mile round-trip journey is perfect for a quick stop, while avid hikers love the 6-mile trek to and from the Upper Falls.
Milepost 451.2
The Waterrock Knob Visitor Center sits at nearly 6,000 feet in elevation, and its sunrises and sunsets are next-level.
Milepost 469
Experience the rich culture of the Eastern Band of the Cherokee Indians in Cherokee. Here you'll find the Museum of the Cherokee People, the fascinating Qualla Arts & Crafts Mutual Inc., the renovated Oconaluftee Indian Village and the fabulous outdoor drama "Unto These Hills."
Find more scenic adventures in The Official 2023 North Carolina Travel Guide.
Updated March 11, 2023