Explore Civil War Battlefields in Kinston and Goldsboro
The bloodiest Civil War battles fought in North Carolina were on the way to Goldsboro. Twice during the war, the Union targeted this city for its railroads and the supplies it carried. Today, U.S. Highway 70, Interstate 95 and The Blue-Gray Scenic Byway are the important connectors. You'll use them to explore battlefields, ironclads and cemeteries on this two-day trip.
Day 1: Kinston Battlefields & CSS Neuse
Start your day at the Kinston-Lenoir County Visitor & Information Center. Its 30-square-foot map details the North Carolina Blue-Gray Scenic Byway, which connects Civil War sites in eastern North Carolina that are marked with signs.
This is the site of the first Battle of Kinston – fought in late 1862, when 2,400 Confederates faced 12,000 Union troops – and it sets the stage with a short film and displays. At the Kinston Battlefield Park Memorial Site, you'll find earthworks, markers and an 1860s Baptist church, which replaced Harriet's Chapel, a Confederate defensive-position-turned-Union hospital that was destroyed during the fight. The battlefield park includes a plaza that honors each state that sent soldiers to fight here.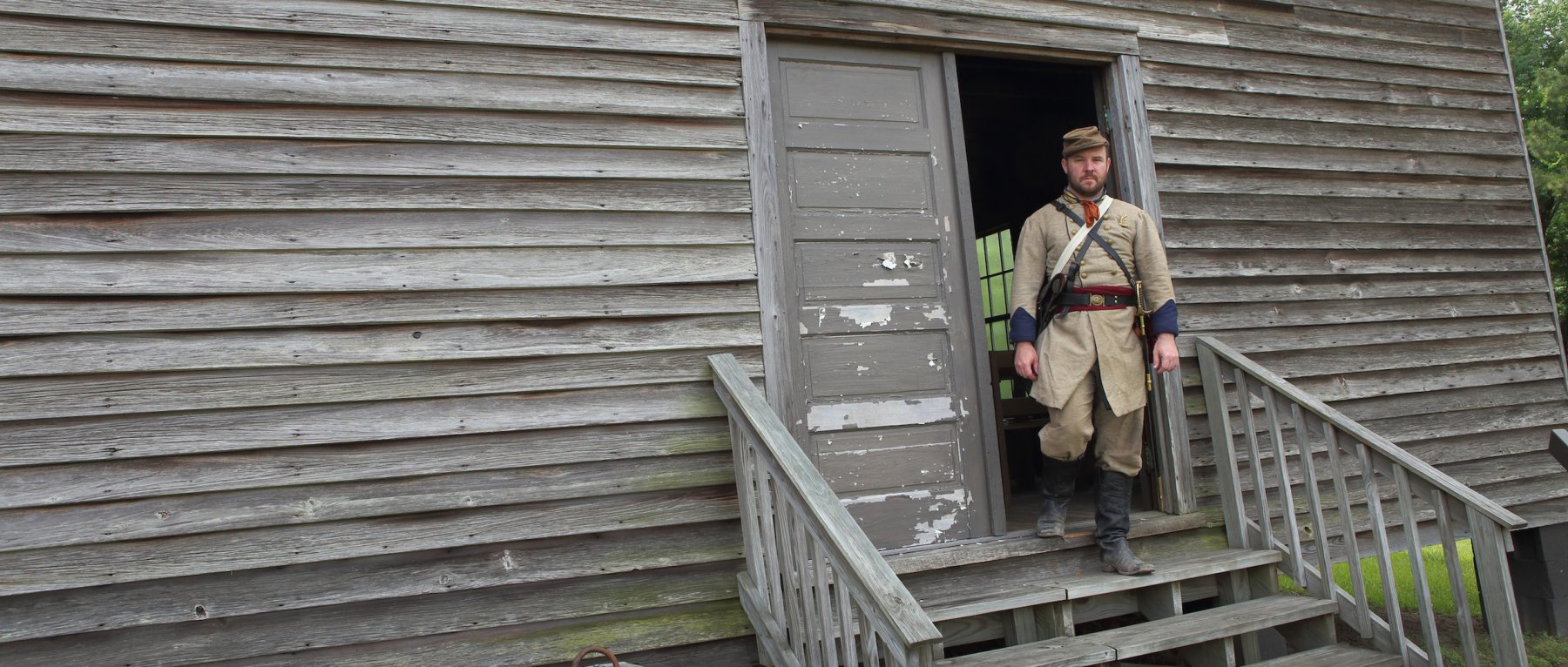 You'll find interpretive markers, including one noting the last mass capture of Union troops (about 1,000), at the Second Battle of Kinston Battlefield, also called the Battle of Wyse Fork. You can walk among the earthworks. Look for the Cobb House, which was a hospital during the battle that was the war's second-largest in North Carolina.
Fate was brutal to CSS Neuse, the Confederate ironclad built in nearby Whitehall, now called Seven Springs. Battle delayed its completion, and it finally steamed from Kinston in 1864, only to run aground soon after. It never saw combat and was scuttled in 1865. Its 260-ton hull, pulled from the river more than 50 years ago, is displayed at the CSS Neuse Civil War Interpretive Center. The only full-size replica of a Confederate ironclad – CSS Neuse II – is dry-docked downtown. You can tour all 158 feet on Saturdays or by appointment.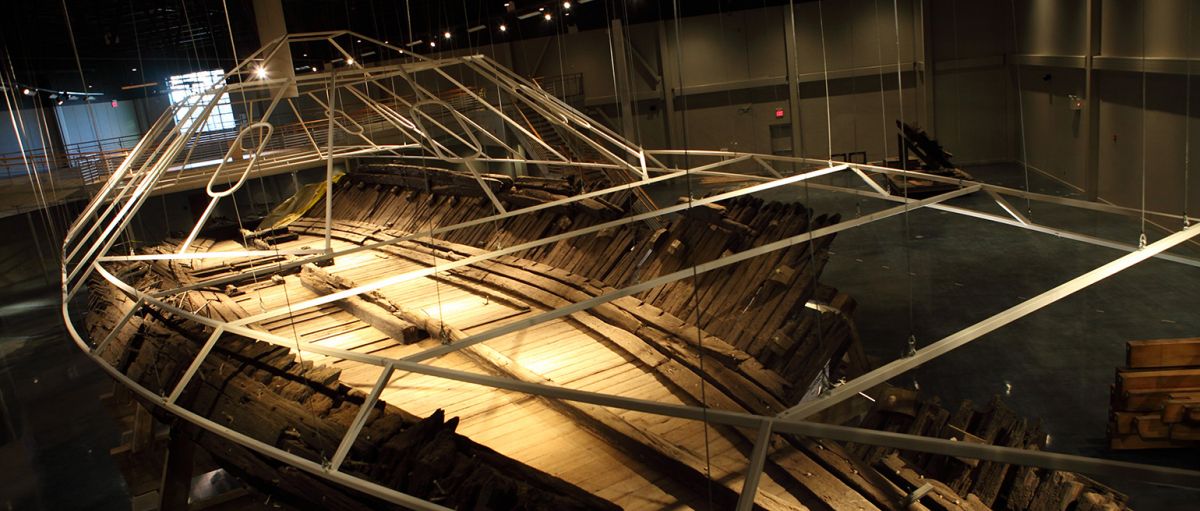 Finish your day at Maplewood-Hebrew-Cedar Grove Cemeteries. Along with local dignitaries, many of the Confederate casualties from the first Kinston battle are buried here in a mass grave that's marked with a monument erected by the United Daughters of the Confederacy in the 1890s.
It's a 30-mile trip to Goldsboro, so Kinston is a good place to spend the night. For dinner, try new takes on Southern cuisine at Chef and the Farmer. You'll want reservations. It's a popular place thanks to PBS documentary A Chef's Life, and its chef, Vivian Howard, winner of the James Beard Foundation award for Outstanding Television Personality.
After dinner, head to Mother Earth Brewery to sample locally made beer. Lodging options include The O'Neil, a bed-and-breakfast that opened in a 1920s bank in 2014; The Bentley; and, in nearby Snow Hill, Benjamin W. Best Country Inn & Carriage House, which is on a seventh-generation working farm.
Day 2: Goldsboro, Bentonville & Averasboro Battlefields
With a Civil War Trails marker standing sentry, learn about more of the county's history at Wayne County Museum. Artifacts, flags, swords, replica uniforms and more tell the story of Wayne County's military background. And just a 10-minute car ride away, visit the Goldsborough Bridge Battlefield – where Union Gen. Foster's 1862 attack raged from Kinston and Seven Springs to the railroad bridge south of Goldsboro – and pick up a battlefield map or schedule a guided tour at the information kiosk.
Before leaving Goldsboro, try lunch at The Flying Shamrock, a traditional Irish pub opened by two career military officers that serves a corned beef barbecue sandwich. If you're not hungry now, you will be when you arrive at Meadow Village Restaurant near Benson, known for its seafood buffet and chocolate pie, or Holt Lake Bar-B-Que & Seafood in Smithfield, which serves vinegar-based Eastern North Carolina barbecue and leaves pitchers of sweet tea on tables. They're on your way to the next stop.
Bentonville Battlefield State Historic Site is where Confederates made a now-or-never attempt to stop Union Gen. Sherman's 90,000 men. Their efforts turned into the state's biggest Civil War battle but fell short of the objective. Start at the visitors center, where there is an audiovisual program and battlefield map. Follow the trail to earthworks, a mass Confederate grave, family cemetery and monuments. You'll find a reconstructed kitchen as well as Harper House, where a field hospital is recreated downstairs, and the hiding spot used by the owners and their seven children during the fight is upstairs, complete with period furnishings.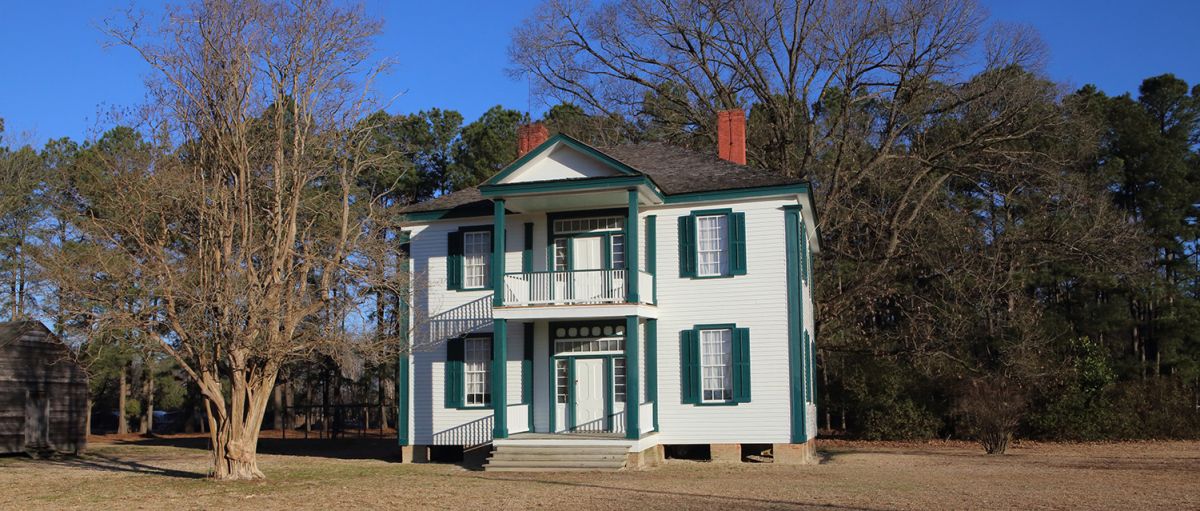 The Battle of Averasboro was fought on the 8,000-acre Smith Plantation as Union troops advanced from Fayetteville. Three homes are on the property, and they're visible from the Averasboro Battle Scenic Byway. They were used as hospitals, with the Smiths caring for the wounded. Much of the property is private, but pull over for interpretive markers and the Chicora Civil War Cemetery. You'll also find a diorama, uniforms, and battle artifacts at the Averasboro Battlefield & Museum in Dunn.
If you finish before 3 p.m., try an early dinner at Broad Street Deli & Market, which serves soups, salads, beer and wine. After that, try Kim's BBQ House for Southern cooking and barbecue.
Updated July 7, 2021