Get to Know These Fan-Favorite Brunswick Islands Landmarks
Spanning five barrier islands, North Carolina's Brunswick Islands boasts six spacious beaches along 45 miles in the southeastern corner of North Carolina. Highly revered for its picturesque landmarks, it's truly a treasure trove for shutterbugs, history buffs, anglers and travelers looking for a beach vacation with a multitude of communities to explore. Come find your happy place visiting one – or all – of these favorites and take photos so stunning your friends will tell you to frame them.
1

Calabash Waterfront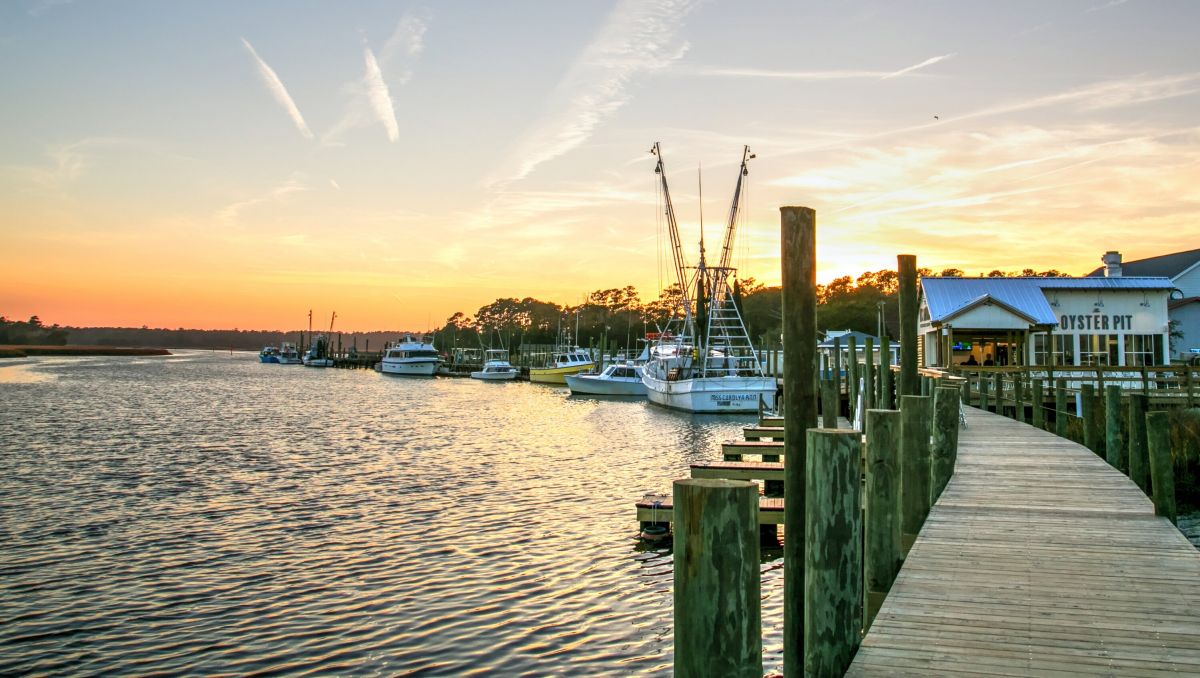 1

Calabash WaterfrontSee on map
Calabash Waterfront takes its "Seafood Capital of the World" fame seriously with its name-sake style of seafood that's lightly breaded and fried. The waterfront is home to a large variety of restaurants serving up the world-famous meal – many of which offer outdoor dining to soak in the views – from historic Calabash originals to a diverse array of other cuisines. Catch your own seafood with a hands-on fishing adventure via chartered boat, or peruse the waterfront markets featuring fresh-off-the-boat catches. Either way, end the day watching the boats coming and going along the Calabash River. Pro tip: Views are best during early morning and sunsets.
2

Oak Island Lighthouse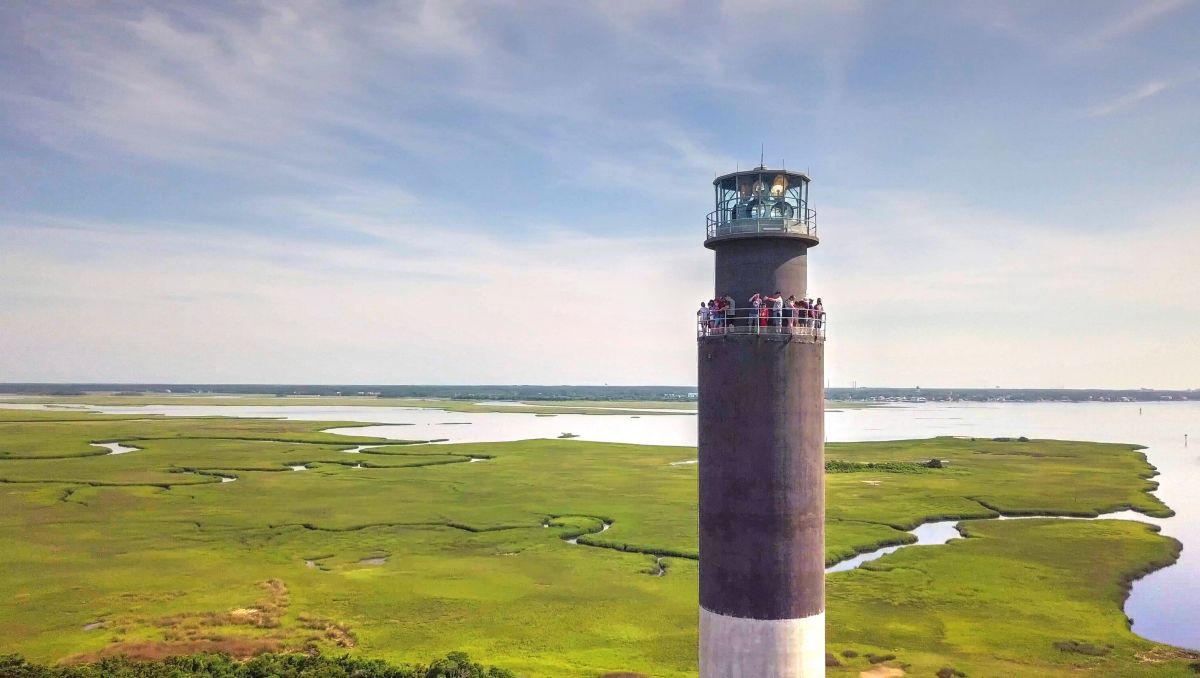 2

Oak Island LighthouseSee on map
This lighthouse was built in 1958, making it North Carolina's youngest. Its beacon is 169 feet above the water and was adapted from World War II aircraft spotlights, which can be seen for nearly 16 miles. These days the lighthouse creates ample photo opportunities, whether it's for family portraits or Insta-worthy shots from above, below or afar. Climb all 131 stairs included in a series of ship ladders to its observation deck overlooking Caswell Beach free of charge with reservations (two to four weeks' notice depending on the time of year).
3

Southport Yacht Basin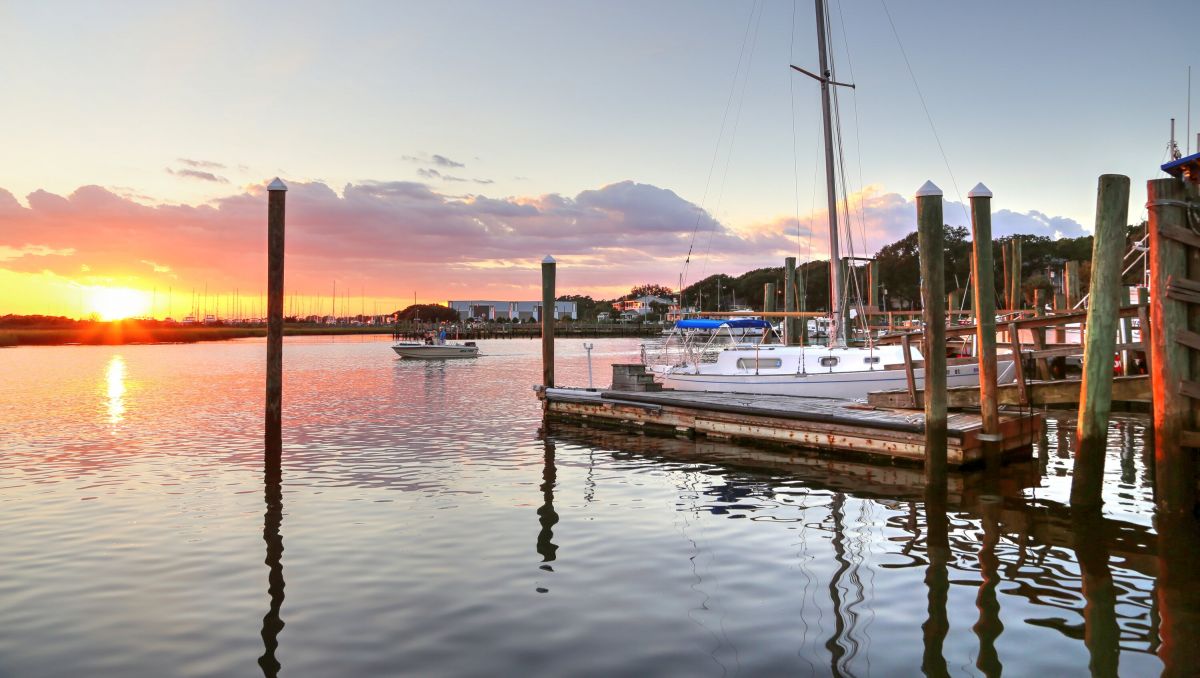 3

Southport Yacht BasinSee on map
Quintessential to historic Southport, Southport Yacht Basin is where the Intracoastal Waterway, Cape Fear River and Atlantic Ocean converge, creating a picture-perfect setting for this town that dates back to the 1500s. Take a stroll along nearby Waterfront Park, where you can also relax in one of the numerous swings lining the water and do a little boat watching. And if you just can't get enough of those captivating views of the water, grab an outdoor table at one of the waterfront restaurants dotting the docks.
4

Old Baldy Lighthouse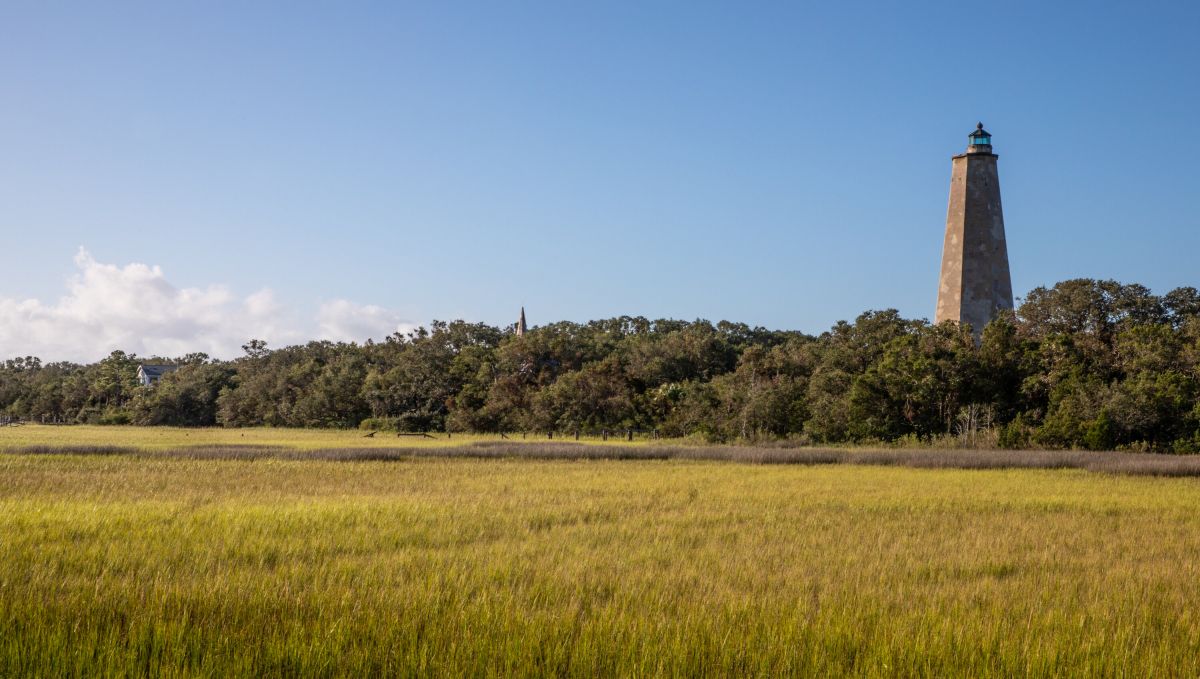 4

Old Baldy LighthouseSee on map
Accessible only by boat or ferry, Bald Head Island will transport you to a bygone era, as there are no cars allowed on the island (you can opt to rent a bike or golf cart to get around). Once on the island, the unmistakable Old Baldy Lighthouse is a short 5-minute walk from the ferry landing. Built in 1817, North Carolina's oldest lighthouse features 108 stairs with five landings before reaching its top, where you'll enjoy sweeping views of the Cape Fear River's estuary. Self-guided, unscheduled tours also include the Smith Island Museum – housed in a replica of an 1850s lighthouse keeper's cottage – where you'll have an opportunity to learn about the rich maritime history. Of course, this landmark is also a no-brainer for those one-of-a-kind photo ops.
Brunswick Islands Ocean Piers
Serving as iconic landmarks on the five different islands, the Brunswick Islands' ocean piers offer not only some of the best fishing spots but also loads of fun for the entire family.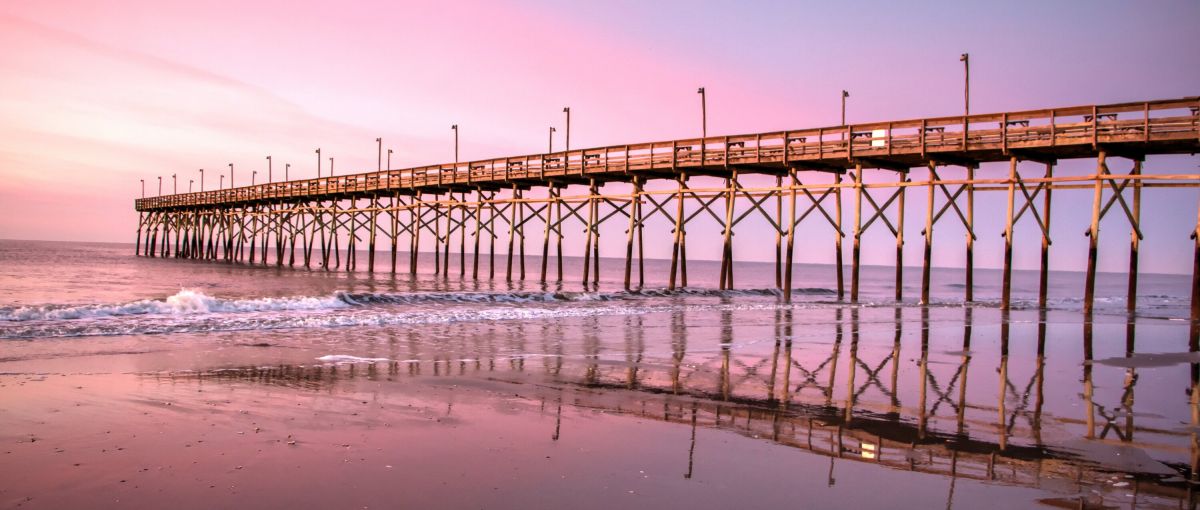 5

Holden Beach Pier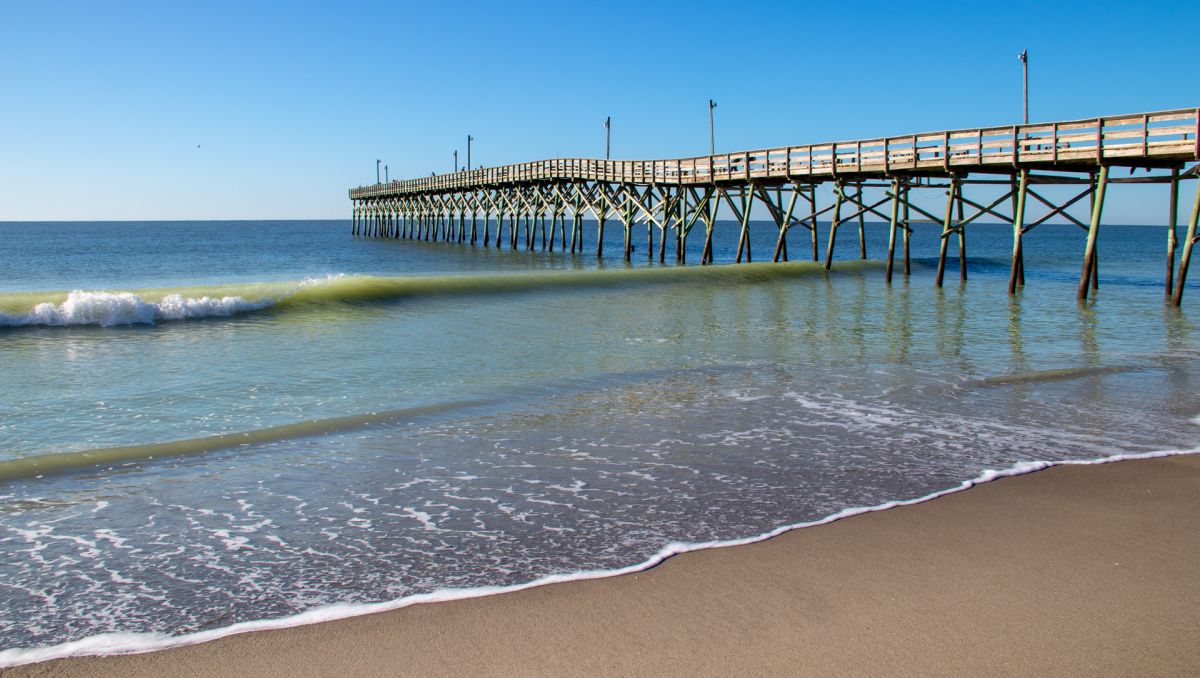 5

Holden Beach PierSee on map
Known as a premier family beach, Holden Beach Pier is the small community's anchor. The pier sells daily, seasonal and three-day fishing passes, along with tackle and other accessories. Please note: The pier is currently closed until further notice.
6

Oak Island Pier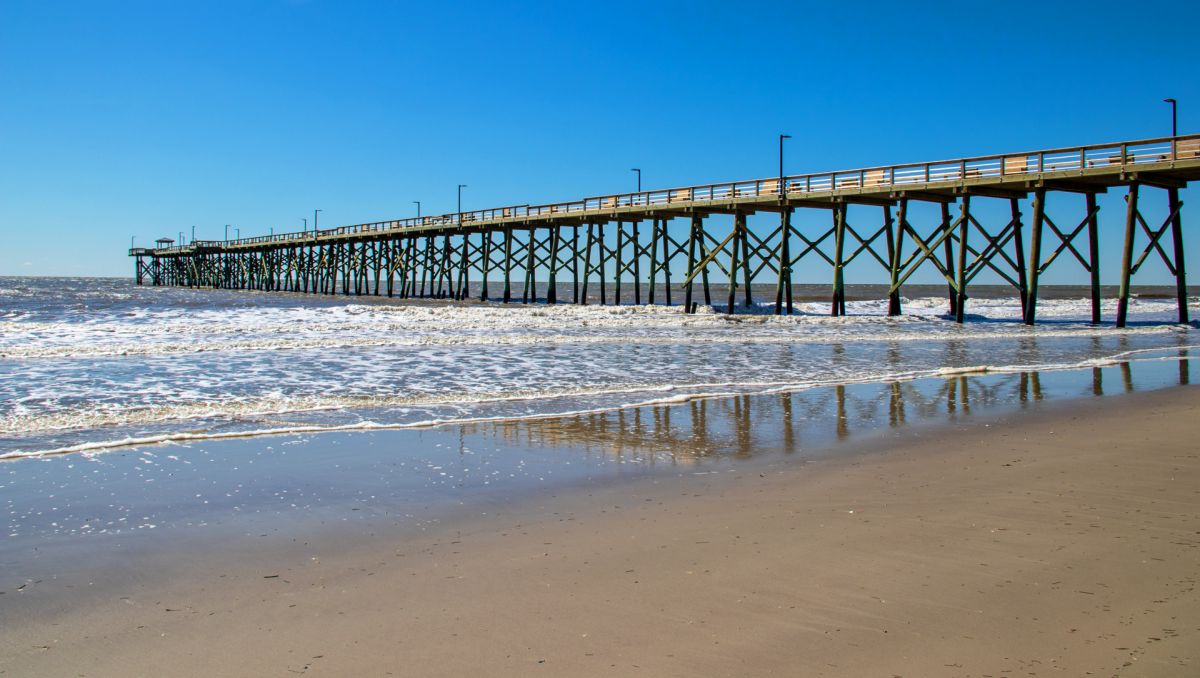 6

Oak Island PierSee on map
North Carolina's newest and highest pier, Oak Island Pier is 27 feet high. Grab a burger and beer at KoKo Cabana, the full-service Hawaiian-style bar and grill onsite, or head out for a day of fishing on the pier where the Pier House will outfit you with all the essentials, including cans of local brews and hard seltzers.
7

Ocean Crest Pier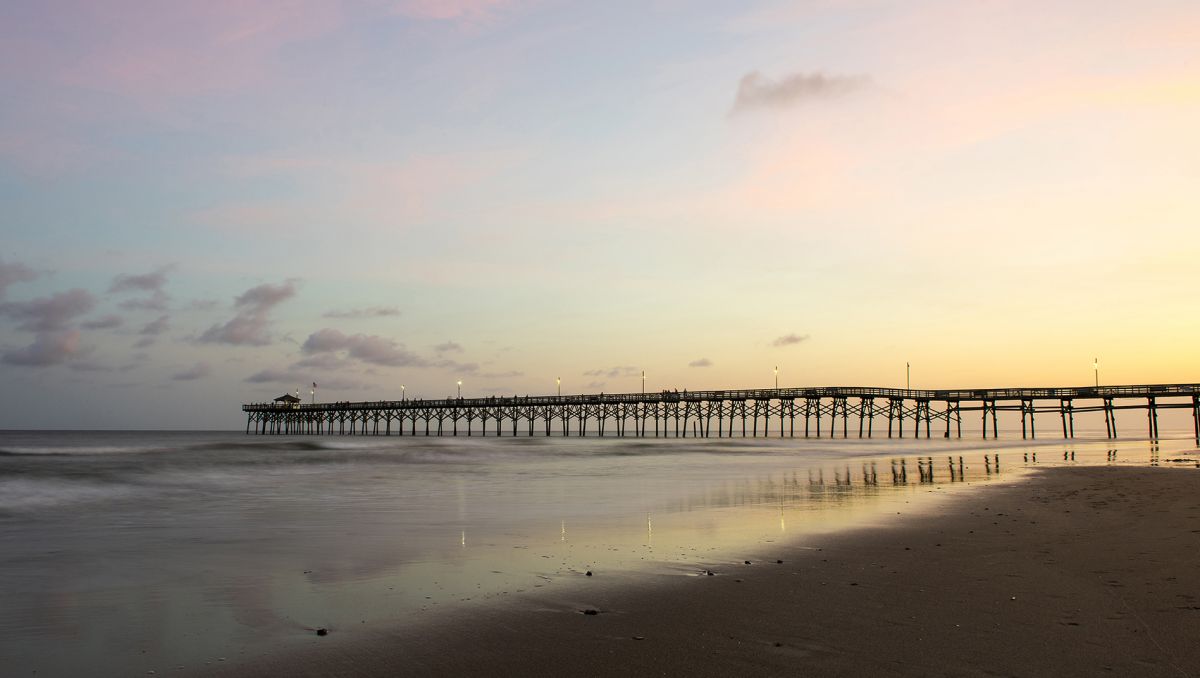 7

Ocean Crest PierSee on map
Voted most popular fishing pier in North Carolina by Fisherman's Post, Ocean Crest Pier juts out 893 feet over the Atlantic, and it's a premier king mackerel fishing pier. Adjoining the pier is a full-service restaurant and motel for those who just can't get enough.
8

Ocean Isle Beach Pier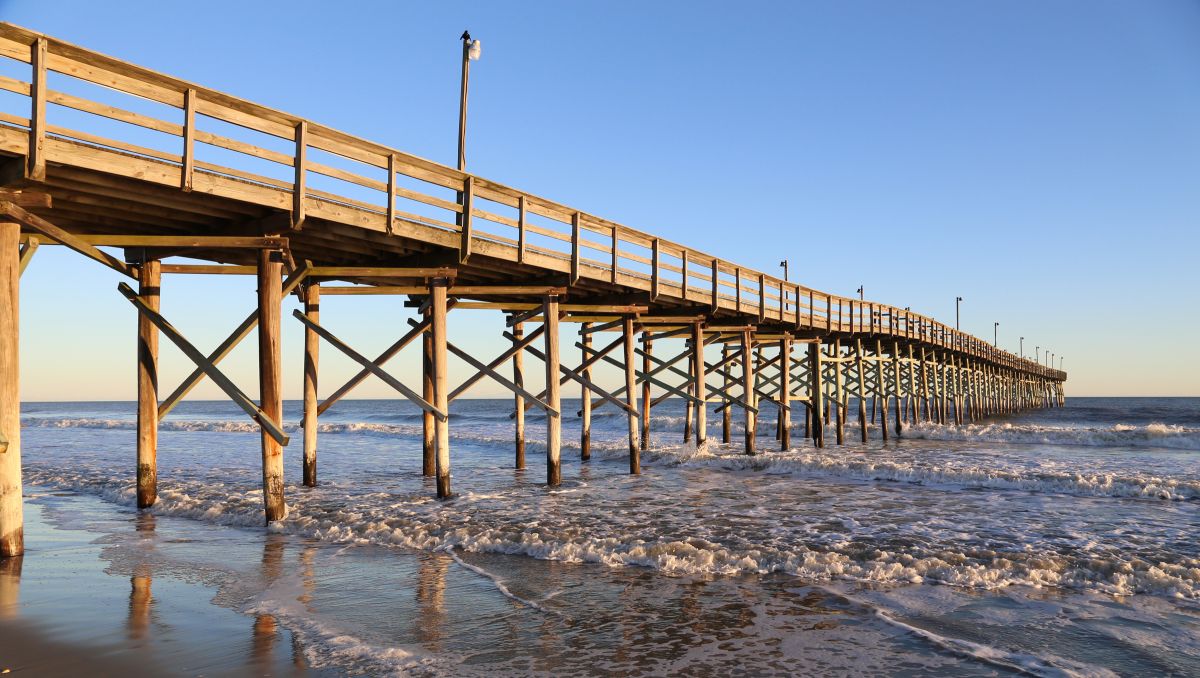 8

Ocean Isle Beach PierSee on map
You're just as likely to see a row of anglers claiming their favorite spot along the Ocean Isle Beach Pier as you are folks at the popular grill year-round. From ice cream and drinks to bait and tackle, the pier has everything you need to outfit a true fishing pier experience.
9

Sunset Beach Pier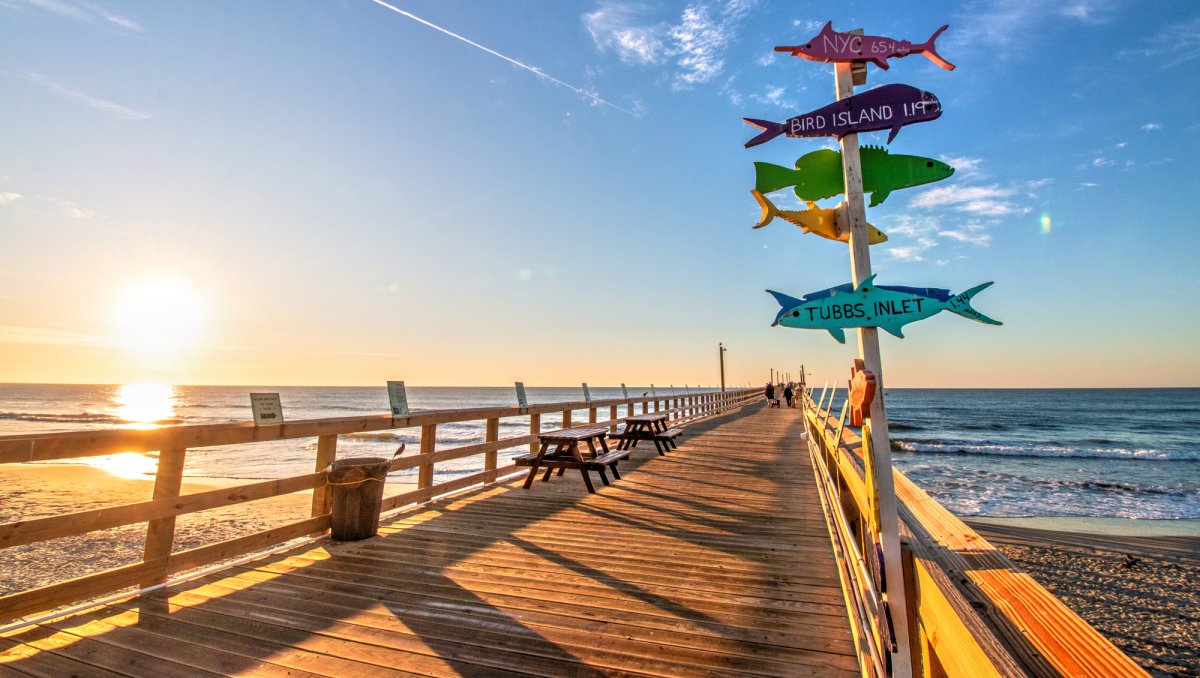 9

Sunset Beach PierSee on map
Built over a 19th-century blockade runner named the Vesta, the handicap-accessible Sunset Beach Pier offers proper perspective of the island's tradition. The 900-foot pier's amenities include all the fishing gear and passes you'd expect and is accented by a self-guided history tour of the pier and its island. Take a break from the sun in the billiard room, or enjoy a meal or snack at the grill.
These storied islands have captivated all who have visited for generations. Now, it's your turn. Just make sure to free up plenty of space on your camera, because everywhere you look, you're bound to be tempted to snap a shot. But it's impossible to narrow it down to a single fan-favorite – and why should you?
This article was produced in partnership with, and all photos are courtesy of, NC's Brunswick Islands.
Updated May 15, 2023