Distill Tripping: Taste the Spirits of North Carolina
North Carolina's distinct liquor ties stretch as far back as the days of Prohibition, bathtub gin and moonshine. Whereas bootleggers once ran illegal spirits through back roads under the light of the moon, our state now features a number of distilleries – all legal, mind you – to plan an activity-filled three-day weekend around.
Day 1: Cavort Around Crown Town
Charlotte is a popular destination for visitors, and it's not hard to see why. With a booming uptown scene and plenty of things to do across various neighborhoods, the Queen City is a great beginning to your trip.
First up is showcasing your adventurous side at the U.S. National Whitewater Center, which offers everything from mountain biking to zip lining to hiking to climbing over a 1,300-acre outdoor playground. Of course, not to be missed is the whitewater rafting itself, including Class II, III and IV rapids. Grab lunch at River's Edge and make sure to sit on the patio that overlooks the river for an incredible view.
After you've had your thrills, it's time to hit the stills. Great Wagon Road Distilling Company in the NoDa neighborhood was founded by Ollie Mulligan, who moved to the U.S. from Ireland in 1994. Mulligan's Irish roots shine through his distillery, highlighted by Great Wagon's Drumlish, a poitín (Irish moonshine) named after the village where his grandfather grew up. Great Wagon also produces Salamander, its vodka, and Rúa (Gaelic for "red head"), its single-malt whiskey that has won several national and international awards since 2016. A bonus for beer lovers: There are a number of breweries in the neighborhood, including Divine Barrel, Salud Cerveceria, Wooden Robot, Protagonist, Heist and Free Range.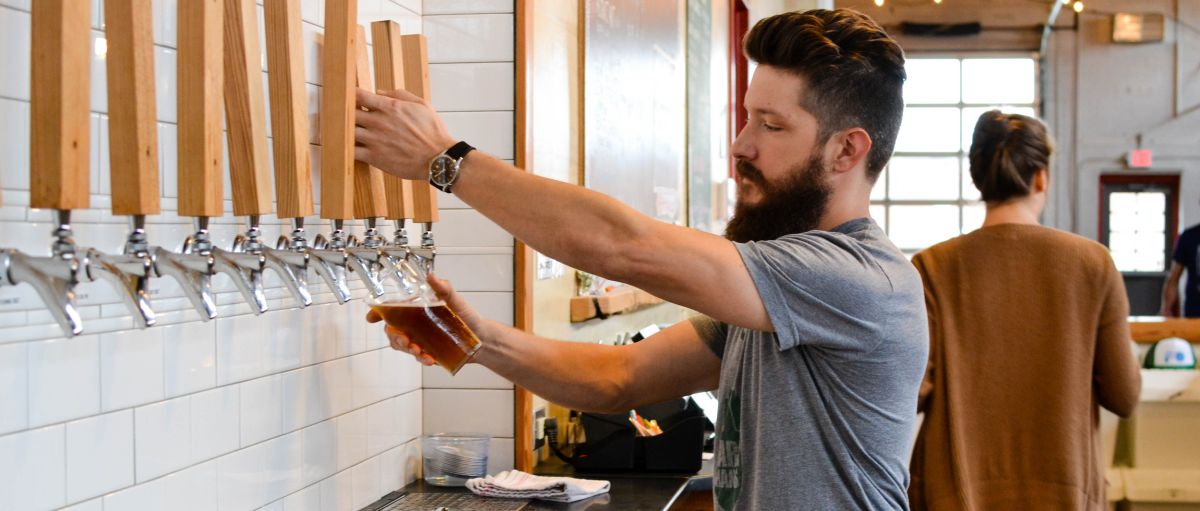 Once your distillery time is done, head to Uptown Charlotte, where a wealth of options awaits. You can continue enjoying craft cocktails by visiting Merchant & Trade, a chic rooftop bar and restaurant above the Kimpton Tryon Park. Or order a smoked whiskey sour in a speakeasy-style atmosphere at The Cellar at Duckworth's. Charlotte is also home to the NASCAR Hall of Fame, where you can find out more about the bootleggers of yore in addition to learning the history of the motorsport. Plus, see the Carolina Panthers (NFL), Charlotte FC (MLS), Charlotte Hornets (NBA) and Charlotte Knights (MiLB) all play at various times throughout the year in Uptown.
Day 2: Come for the 'Shine, Stay for the 'Cue
Start your day with a delectable Southern brunch at The Asbury, and don't skip out on the cast iron biscuits with seasonal jam. Now you're ready for the 90-minute drive from Charlotte to the Wilkesboro and North Wilkesboro area, where the latter town was the hub of moonshine-moving and also lauded as the birthplace of stock-car racing.
Call Family Distillers bears the name of one of the most famous bootleggers of the moonshine running era – Willie Clay Call, who was dubbed "The Uncatchable" by federal agents. Thankfully, you can now easily get your hands on one of Call's moonshines the distillery offers, including Apple Pie, Cherry, Strawberry and the original 101 proof Uncatchable Sour Mash Moonshine.
You can't venture through North Carolina without tasting barbecue, and Wilkesboro has a great offering in Pa Paw's Bar-B-Que Restaurant. After a satisfying meal, it's time to ride the White Lightning – the traditional moonshine at Copper Barrel Distillery, which puts a unique spin on its product by selling 'shine in bottles styled similar to milk jugs. Copper Barrel also has put out moonshine flavored with cherries, blueberries and strawberries, which you can sample in the adjacent bar following your tour.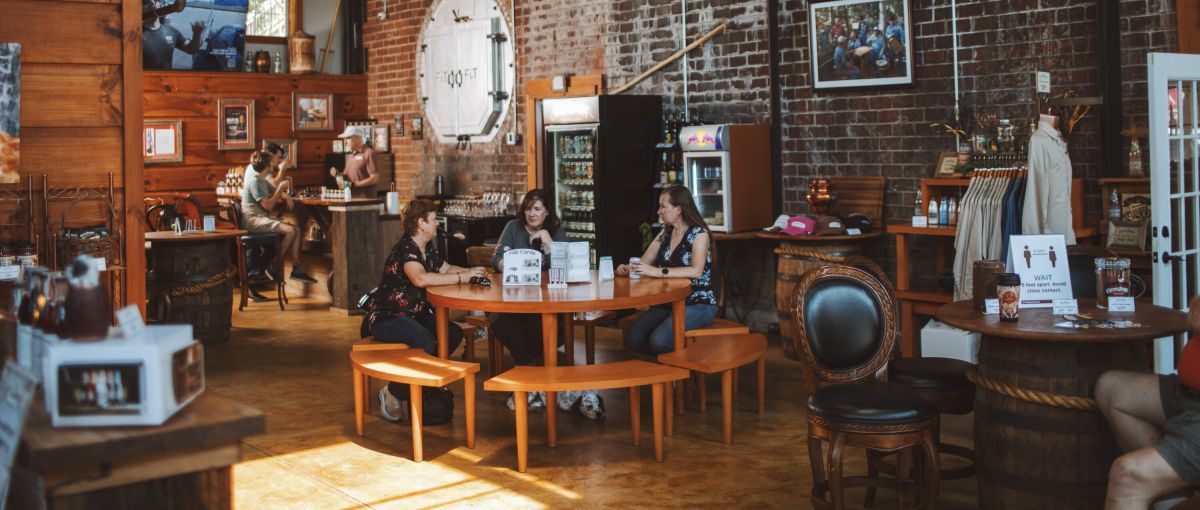 On your way out of Wilkesboro, make it a point to visit Moravian Falls to take in the majesty of a 35-foot waterfall. Plus, many of the apples used for moonshine produced in Wilkes County were picked in nearby orchards, such as Perry Lowe, which offers fresh fruit and produce seasonally for your short trek to Blowing Rock.
The Blowing Rock itself is worth the visit (weather permitting), then it's time to check into Hellbender Bed and Beverage, new to downtown Blowing Rock in 2020.
Day 3: Savor the Mountain Flavors
You have a wonderful and scenic trip along the Blue Ridge Parkway on your way to Asheville, a city exploding with creativity, culinary delights and cocktails galore. Prior to your distillery tour, it's wise to stop off for lunch at 12 Bones Smokehouse, where the flavorful ribs are like none other (FYI, the Asheville location is closed weekends). Or grab a bite at White Duck Taco Shop, which offers an eclectic assortment of tacos, including banh mi, beef bulgogi and, yes, duck.
It's then on to Asheville Distilling Company, home to the Troy & Sons (named after Troy Ball, co-owner with her husband, Charlie, and her three sons) line of moonshine whiskey. The distillery's blonde whiskey is made with corn grown in the hills of western North Carolina, while the Oak Reserve has a smoother finish thanks to being aged in bourbon barrels. Then there's what Asheville Distilling calls "the first true American moonshine," the award-winning Troy & Sons Platinum.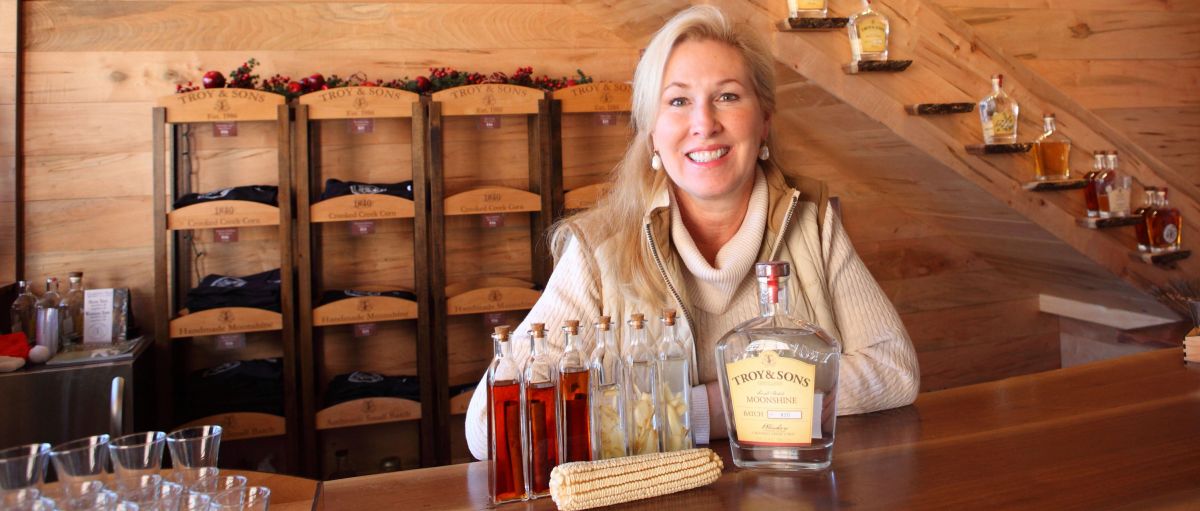 Next, it's time to discover more of Asheville's scene. Craft beer reigns supreme in this city, and Wicked Weed, Burial, Green Man and Asheville Brewing are all worth paying a visit to and sampling their offerings – or you can schedule a tour via Asheville Brewery Tours or Asheville Brews Cruise. Tickle your funny bone by booking a historic city tour on the LaZoom Comedy Bus or take in live music at The Orange Peel. You'll want to make reservations to get into Cúrate, which features an incredible selection of Spanish tapas that will cause you to over-order – which is just fine.
It's been a busy weekend of sightseeing, dining and distillery tours, and your final destination is a good one. Check in at The Omni Grove Park Inn for some much-needed rest and relaxation – but save time for one last cocktail at the Sunset Terrace to finish off your trip.
Please drink responsibly. Designate a driver.
Updated December 8, 2022