Choose, Cut and Stay in the Christmas Tree Capital
More than 90 percent of North Carolina Christmas trees are Fraser firs, prized for their pyramid shape, sturdy branches and natural fresh holiday scent. North Carolina Fraser firs have been chosen for the White House a record 13 times – including the 2018 tree from Newland – the most of any state and any species. Seven of those are from Ashe County alone, earning the High Country destination the title of America's Christmas Tree Capital.
The North Carolina Christmas Tree Association lists some 40 Christmas tree growers who invite visitors to their farms to choose and cut the perfect tree. North Carolina Farm Fresh and the Eastern North Carolina Christmas Tree Growers Association also offer great information about where to find trees in the mountains, central region and on the coast.
Here's how the hunt for the perfect North Carolina-grown Christmas tree usually plays out: You bundle up, pile the family in the car and hit the road. Depending on which farm you visit, your trip could include an old-fashioned hayride to the top of a mountain, a visit with Santa, shopping in a holiday gift shop, drinking hot apple cider or cocoa, or even joining a marshmallow or hot dog roast. Choosing, measuring and getting your tree cut is easy with help from large farm "elves" who wrap it up and load it for the trip home. With lots of lodging options near local tree farms, you can easily turn a day trip into a weekend adventure.
North Carolina trees harvested right off the farm are fresher, smell more fragrant, and stay greener as families arrive and celebration unfolds. But whether you take a tree home or not, a visit to a Christmas tree farm creates a lasting holiday memory.
As you plan your trip, consider this: Our state's top five Christmas tree-producing counties are Ashe, Avery, Alleghany and Watauga in the High Country, and Jackson in the Great Smoky Mountains. Species grown in eastern North Carolina include Leyland cypress, Norway spruce, Eastern red cedar, white pine, Scotch pine, Virginia pine, Arizona cypress (Blue Ice, Carolina Sapphire) and the white cedar cultivar Green Giant.
Here are a few of the many "choose, cut and stay" options you'll find in North Carolina:
Please note: Due to COVID-19, check each location's website for the most up-to-date visitor information. Additionally, please visit Count On Me NC to see participating businesses and for tips on how to stay safe when visiting North Carolina.
Mountains
1

Billy Edwards Choose & Cut Christmas Trees
1

Billy Edwards Choose & Cut Christmas Trees

Ennice

See on map
You can choose a Fraser fir from one of the many trees growing on the family farm, then the friendly staff will cut the tree and load it onto your car free of charge.
2

Boyd Mountain Christmas Tree Farm
2

Boyd Mountain Christmas Tree Farm

Waynesville

See on map
A big family needs room to spread out, and Boyd Mountain extends an opportunity to do so on a 150-acre tract that includes hiking trails, a stocked trout stream, a Fraser fir farm, and seven hand-hewed log cabins that date back 150 to 200 years and sleep two to 10 people. Anyone looking for more to do on a choose-and-cut holiday will find the Cataloochee Ski Area a convenient option.
3

Tom Sawyer Tree Farm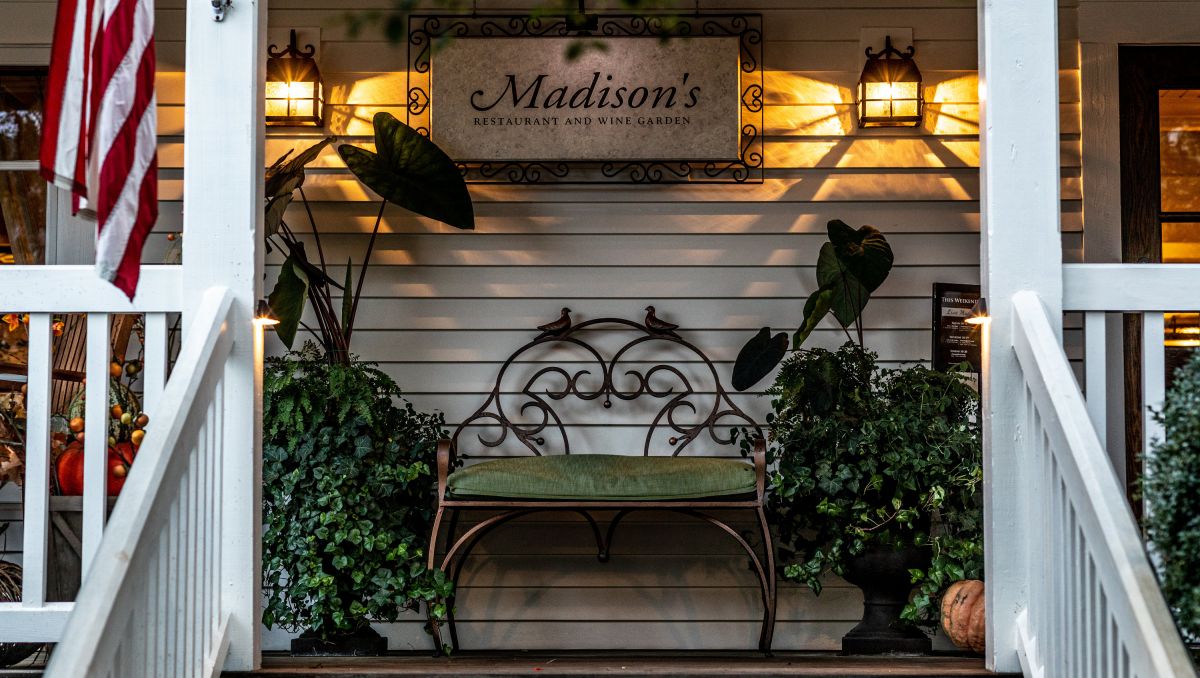 3

Tom Sawyer Tree Farm

Glenville (near Highlands)

See on map
In the true mountain-heritage spirit, Tom Sawyer Tree Farm creates a full-blown family experience beyond the selection of a Fraser fir. The experience includes a meet-and-greet with Santa and horse-drawn carriage rides. Half-Mile Farm, a luxury country inn by Old Edwards, has partnered with the farm for its Christmas Tree Package, which includes accommodations, a $50 credit to any food and beverage outlet at Old Edwards Inn & Spa in Highlands, and a voucher for the tree farm.
Beyond the Mountains
Though the High Country's Fraser firs dominate North Carolina's Christmas tree landscape, Eastern North Carolina growers also offer choose-and-cut experiences that make excellent day trips or starting points for building your own Christmas tree getaway. Here are a few options:
4

Northlake Christmas Trees & Nursery
4

Northlake Christmas Trees & Nursery

Benson

See on map
Visitors to Northlake Christmas Trees & Nursery can choose and cut their choice of tree from the varieties the growers have nurtured over three decades of history. Scenic walks around the lake, an arboretum and wooded trails add to the pleasures of a visit. Continue the outing with a drive to see the Lights on the Neuse in Clayton, Boyette Family Farms' holiday attraction.
5

Helms Christmas Tree Farm
5

Helms Christmas Tree Farm

Vale (near Lincolnton)

See on map
Families will enjoy selecting from six varieties of trees (or a pre-cut Fraser fir) at Helms Christmas Tree Farm. Plus, shop for wreaths, swags, kissing balls and table arrangements. About 20 miles north in Valdese, the Trail of Faith display celebrates the season and illuminates the unique history of the Waldensian pilgrims who settled here.
Malia Kline contributed to this story.
Updated October 11, 2021