Plan Your Getaway to Bald Head Island in the Fall
You might know of Bald Head Island as a popular summertime retreat, offering sun, sand and a slower pace of life that freely mingles with nature. But locals have a tip for you: Autumn visits are best.
The crowds are smaller in fall, giving you more freedom to enjoy the almost 6-square-mile island at the Cape Fear River mouth. And this starts with low offseason rates on rental homes and easy-to-find tables at harbor-side restaurants such as JULES' Salty Grub & Island Pub and Delphina Coastal Cuisine, where Mexican seafood dishes are always a good choice.
Getting to, and around, Bald Head Island is its own adventure. Cars are prohibited, so leave yours in Southport and board the ferry, which leaves at the top of every hour. But before you do, arrange for the island tram to shuttle your luggage to your rental home and reserve a golf cart, which will meet your daily transportation needs.
Fall's crisp mornings and evenings sandwich warm afternoons, when it's comfortable enough to swim or wade along the island's 14 miles of wide beaches. Each is named for the direction it faces. Popular swimming hole East Beach, for example, borders the Atlantic.
The warm water also makes for fantastic fishing. Large schools of drum, flounder and trout can be found, especially in and around Bald Head Creek. They bite best close to low tide, when currents position them in predictable places. The Bald Head Island Marina dockmaster can tell you when that happens, along with securing a slip for your boat or recommending a local fishing guide.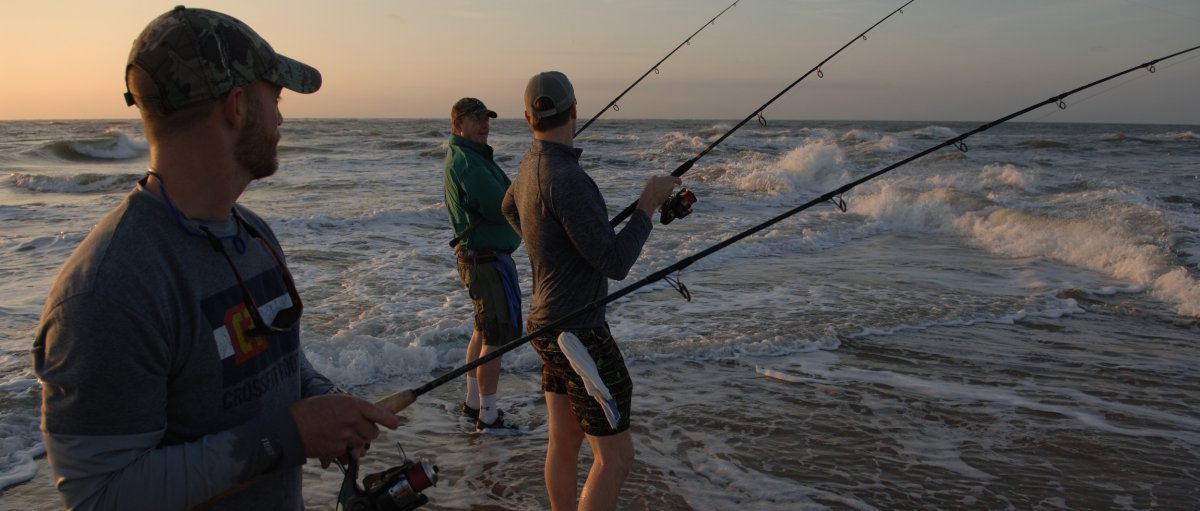 A boat isn't needed to cash in on the world-class fishing. Shallow Frying Pan Shoals – which lies off the island's eastern tip and has snagged its share of ships – roils the water, drawing schools of big, hungry bluefish toward shore. Just make sure you purchase a fishing license before casting your line.
Nature preserves cover about 80 percent of Bald Head Island, making wildlife-watching as simple as stepping outside. The half-mile Kent Mitchel Nature Trail offers plenty of views and a leisurely stroll. Kayaks, canoes and stand-up paddleboards allow you to explore the island's winding creeks and expansive estuaries. A kayak is best for first-timers, because it's maneuverable and stable. Rent any of the three from Coastal Urge or Riverside Adventure Co., which also offers bicycles by the hour, day and week.
The island's car-free lanes and flat ground make for almost effortless pedaling between restaurants, sights and unique shops such as Turtle Central. Named for the island being the largest East Coast nesting site for endangered loggerhead sea turtles, it sells environmentally oriented goods.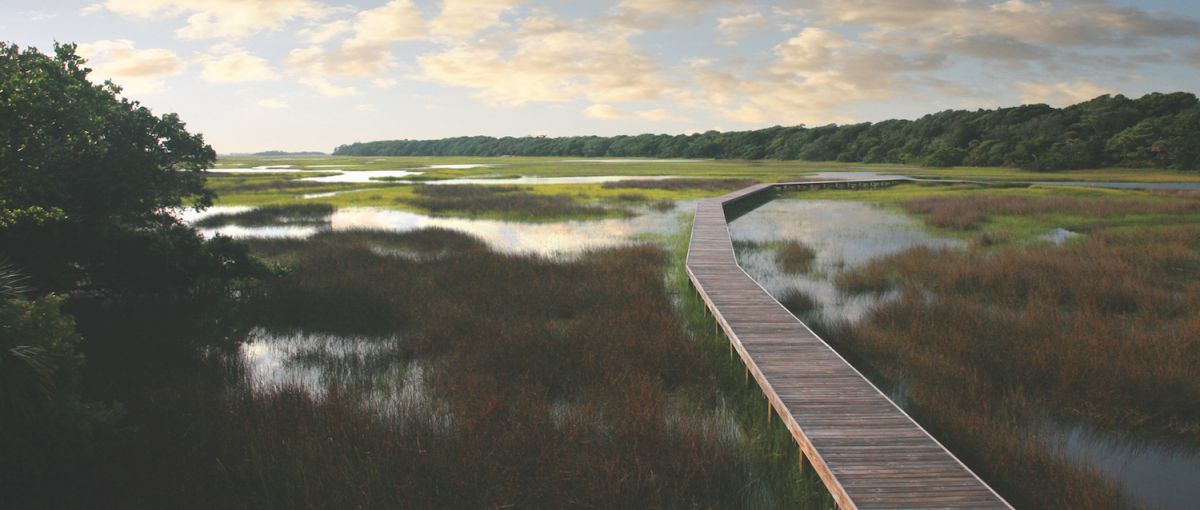 Now for the amenities-filled side of island life, head to Bald Head Island Club. Treat your palate at one of four distinct restaurants, including The Terrace and its stunning views. Spend an evening at the club indulging in a traditional oyster roast and live music. Play a round of golf, grab a tennis racket or try your hand at croquet. You should also make time to visit the nearby Old Baldy, which is North Carolina's oldest standing lighthouse. Take the opportunity to climb its 108 steps for a 360-degree view of the island, river and ocean.
Bald Head Island offers ample opportunities to celebrate the season. Kids – whether or not they dress as Stede Bonnet, the pirate captured off the island in 1718 – can score sugary loot on the Trick-or-Treat Trail. It's mapped with a list of participating businesses and homes, and it's traversed by golf cart caravan. Oktoberfest-style food at the Bald Head Island Club and costume contests at The Shoals Club add to the fun.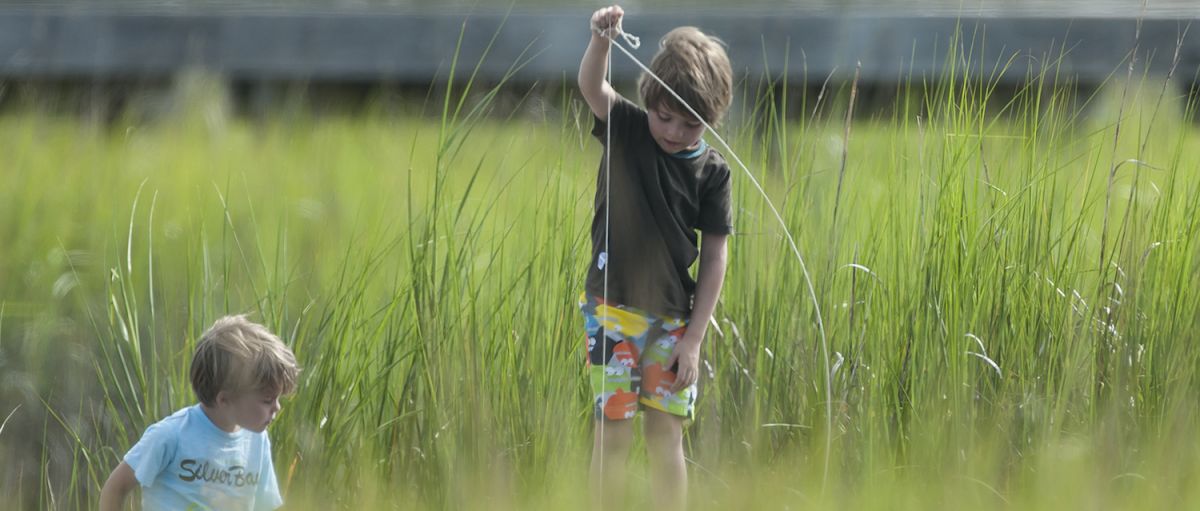 You and your guests won't be the only special visitors flocking to Bald Head Island this fall. While shorebirds, such as American oystercatchers and sanderlings, wade here year-round, migratory birds will begin arriving. For the best views, join Bald Head Island Conservancy's birding walk, which is offered various weekday mornings. The golf course lagoons at Bald Head Island Club are good places to see Atlantic Flyway ducks, such as buffleheads, which sport high-contrast feathers.
Though its fall hours are limited, there's still plenty of time to unwind at Island Retreat Spa. The spa draws inspiration for its treatments from the surrounding waves and maritime forest, which is filled with draping live oaks. Services are available for the entire family. Helpful staff, peaceful music and a steaming cup of exotic tea set the stage when you arrive. Its massages are popular; the Signature, for example, can be customized with aromatherapy or heated stones.
This article was produced in partnership with Bald Head Island. All photos courtesy of Bald Head Island Limited.
Updated September 19, 2022