Craft Culture: Essential Guide to Asheville Breweries
With more than 50 breweries in the area, Asheville has solidly established itself among the leading destinations in America for craft beer and brewing. It consistently ranks in the top three US cities for breweries per capita, while landing on several national lists of the best places to visit for vacations and getaways – and brewery recommendations are almost always included.
Interestingly, Asheville really didn't appear on the beer scene until 1994. The city's journey to earning its now formidable reputation started with humble roots in the basement of an Asheville pizza joint. From this underground beginning came Highland Brewing Company, one of the largest craft brewers in North Carolina. Highland's success influenced a wave of craft brewing creativity in the western part of our state, and there are now plenty of breweries and brewpubs for beer aficionados to explore, including these selections.
1

Green Man Brewery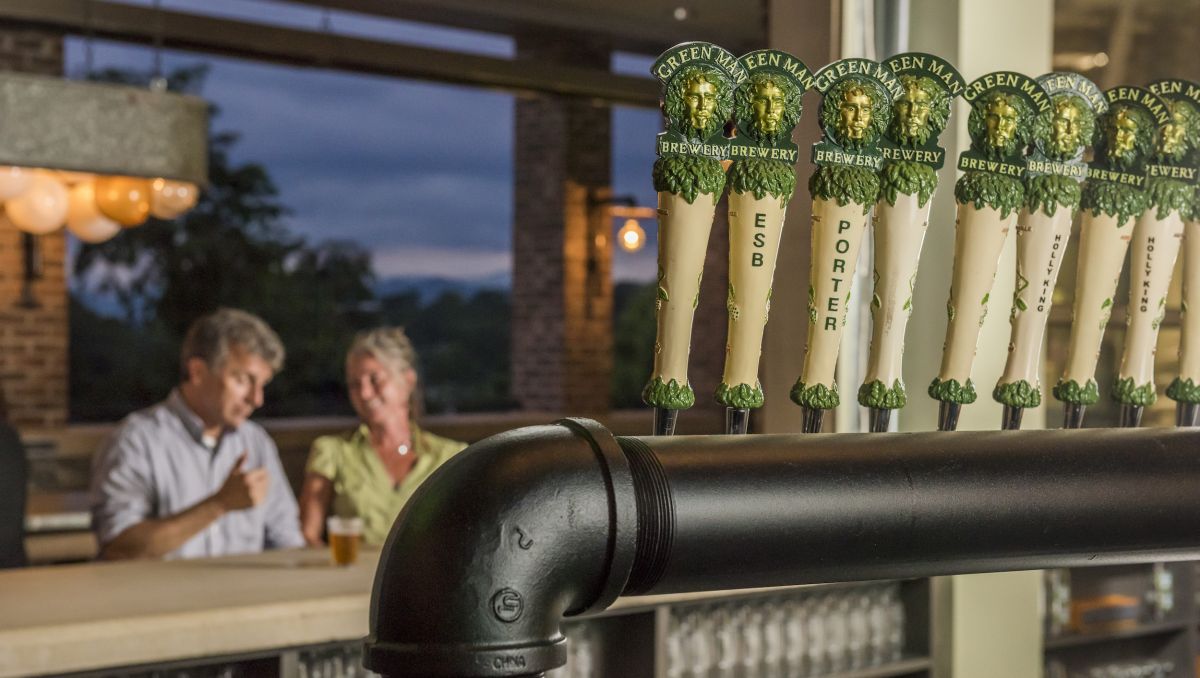 1

Green Man Brewery

South Slope

See on map
Green Man is one of Asheville's oldest breweries, opening its taps in 1997. The brewery on Buxton Avenue – known to the locals as "Dirty Jack's" – features a small bar alongside a handful of tables with a definite European vibe, right down to the soccer matches playing on the big screen TV. The brewery also opened the three-story "Green Mansion," a stone's throw away from the original Green Man, complete with a packaging area and two tasting rooms, one of which resides on the top floor where you can enjoy an ESB or Wayfarer IPA with a 360-degree mountainous view.
2

Burial Beer Co.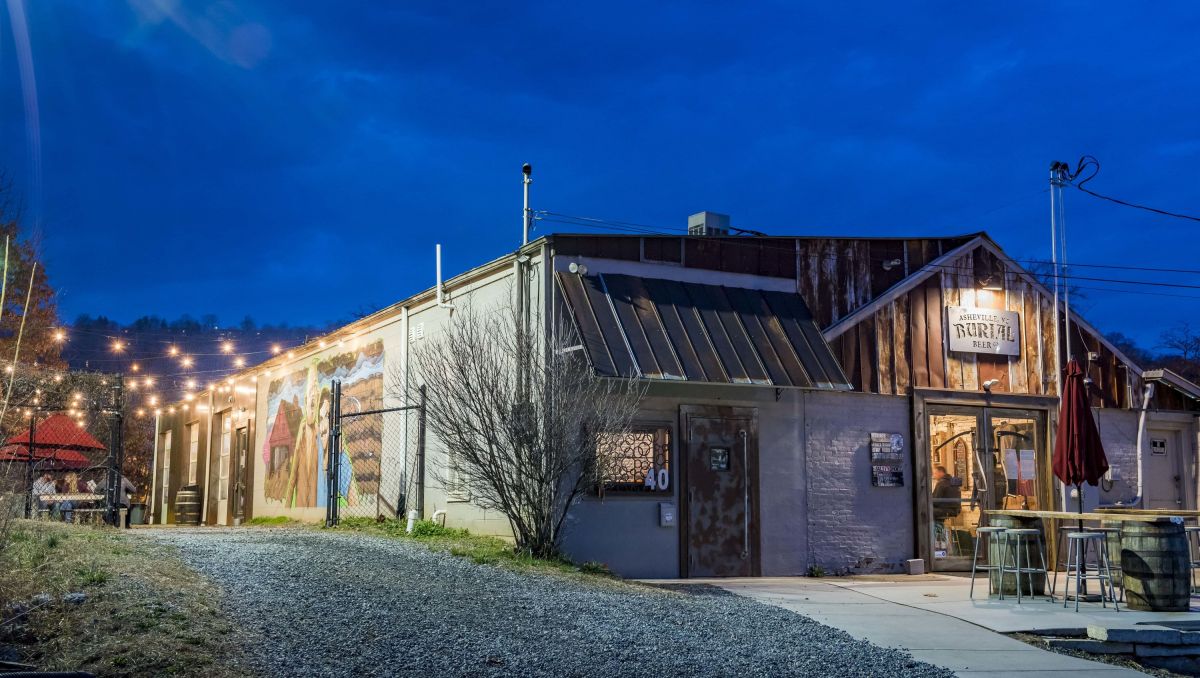 2

Burial Beer Co.

South Slope

See on map
Located in Asheville's South Slope brewing district, Burial has drawn raves from craft beer drinkers for its wide array of styles, from saisons to stouts. Visitors can enjoy a Surf Wax IPA or Skillet Donut Stout in the taproom or outside on the brewery's wraparound beer garden and patio – which features a large and amusing mural of actor Tom Selleck and Sloth from The Goonies. Burial also has a second Asheville location near Biltmore Village, plus taprooms in Charlotte and Raleigh.
3

Asheville Brewing Company
3

Asheville Brewing Company

North Asheville, Coxe Avenue, South Side

See on map
With an eponymous name, this brewery has three area locations for you to sample its wares. The north Asheville site on Merrimon Avenue features a theater that shows new and classic movies and great pizza, while the Asheville Brewing Company on Coxe Avenue has a big patio and full liquor bar. The location on the city's south side further showcases popular brews such as the Shiva IPA, Ninja Porter and Fire Escape Pale Ale.
4

Catawba Brewing Co.

South Slope, Biltmore Village

See on map
Catawba has two locations in Asheville – in the South Slope district and in Biltmore Village. Its famed beers include White Zombie ale, Farmer Ted's cream ale and the as-good-as-it-sounds Peanut Butter Jelly Time, which comes in multiple flavors of jelly.
5

Wedge Brewing Company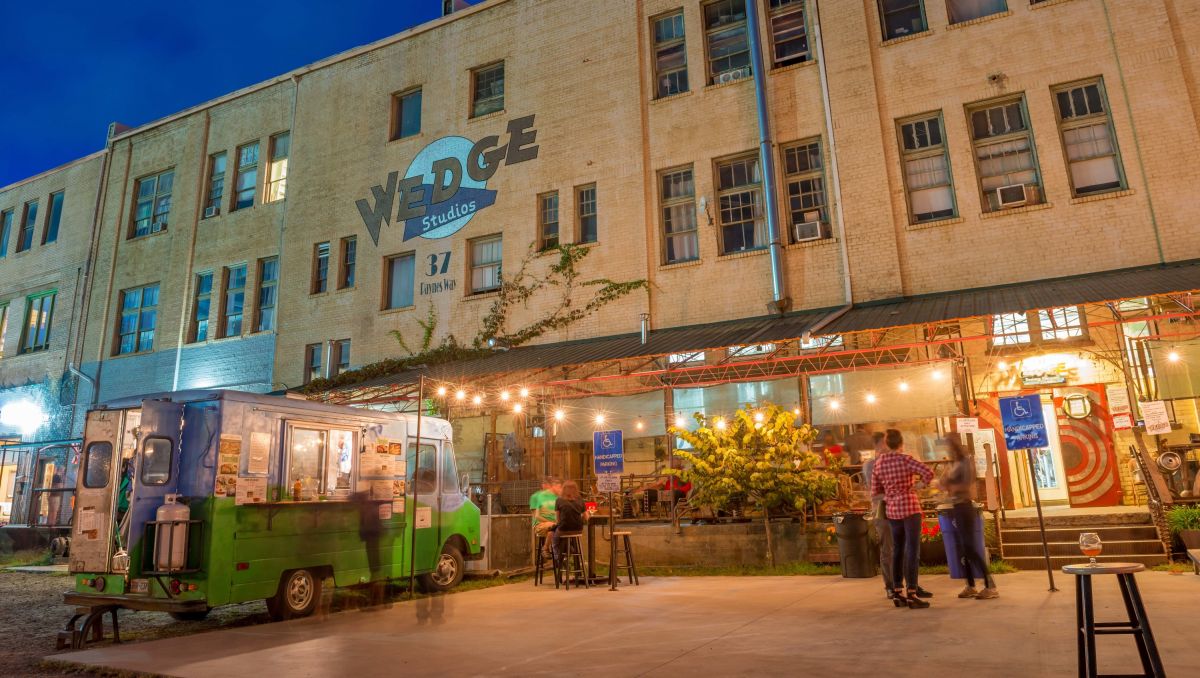 5

Wedge Brewing Company

River Arts District

See on map
The original Wedge location is based in an old warehouse that once was home to the largest leather tannery in the U.S. While somewhat small in size, the brewery makes the most of the space with a tasting room and small bar among the massive brewing tanks. Many customers happily drink on the old loading dock outside or on the patio. The brewery's flagship beers include Iron Rail IPA and the Saison. In 2017, Wedge expanded to a second location, this one also located in Asheville's trendy River Arts District.
6

Highland Brewing Company
6

Highland Brewing Company

Just outside downtown

See on map
Stop by this brewery for tours and live music in the tasting room from nationally renowned acts. Highland's flagship brew, Gaelic Ale (a malty, amber beer), remains one of the most popular taps in Asheville's bars and restaurants. The brewery is also known for its robust Oatmeal Porter and hoppy IPA.
7

Wicked Weed Brewing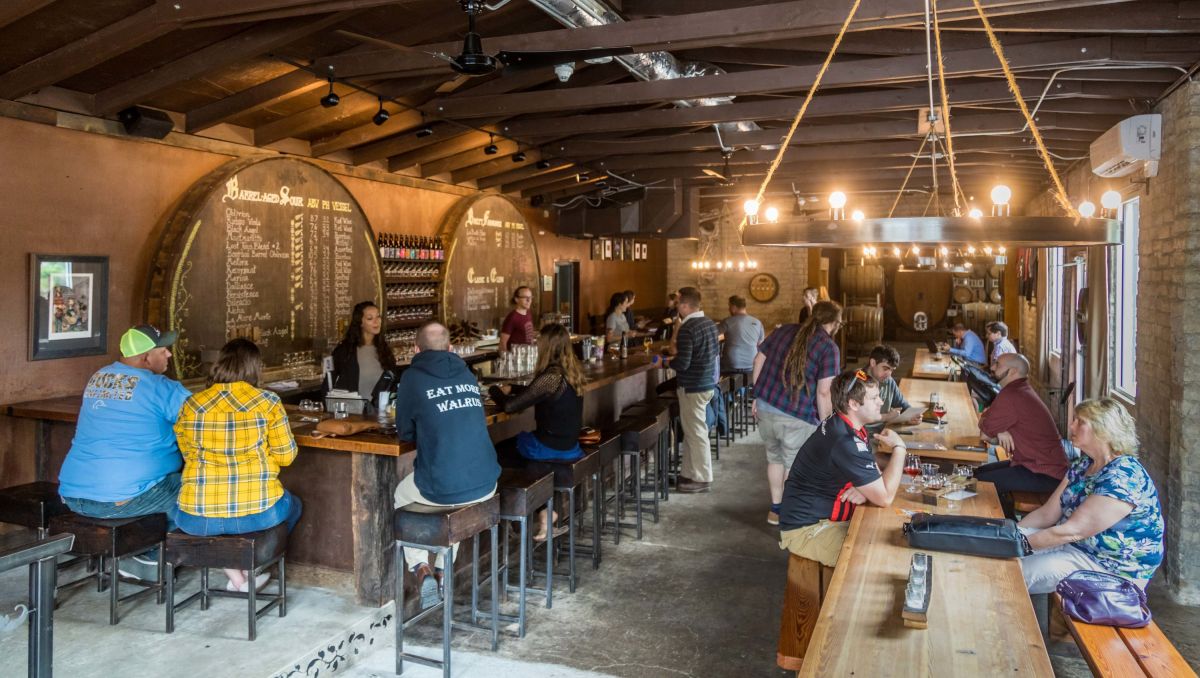 7

Wicked Weed Brewing

Downtown, South Slope

See on map
Wicked Weed has grown to be one of the most recognizable Southeast breweries thanks to its unique sour and barrel-aged beers, along with a host of other satisfying brews. You can enjoy the popular Pernicious IPA at the brewpub, while the Funkatorium on the South Slope offers tangier treats for your palate.
8

Thirsty Monk

Downtown, Biltmore Park

See on map
This brewpub in downtown Asheville is split into two levels. Upstairs you'll find American craft beers from local and regional breweries, while the downstairs bar serves Belgian and other European rare beers. Altogether, Thirsty Monk features more than 30 beers on tap and more than 100 bottles. There's also a location at Biltmore Park to further the Monk experience.
9

Pisgah Brewing Company

Black Mountain

See on map
Located about 20 minutes outside of Asheville in Black Mountain, this certified organic brewery boasts a tasting room, indoor and outdoor music venues, and an art gallery. Popular brews include Pisgah's Pale Ale, Tripel and Porter.
The Beer Keeps Flowing
Several nationally recognized breweries have opened facilities in the Asheville area in recent years as well. Oskar Blues opened a brewery and restaurant in Brevard; Sierra Nevada Brewing built a location in the tiny town of Mills River with a taproom and restaurant; and New Belgium Brewing launched its brewery and Liquid Center tasting room in Asheville.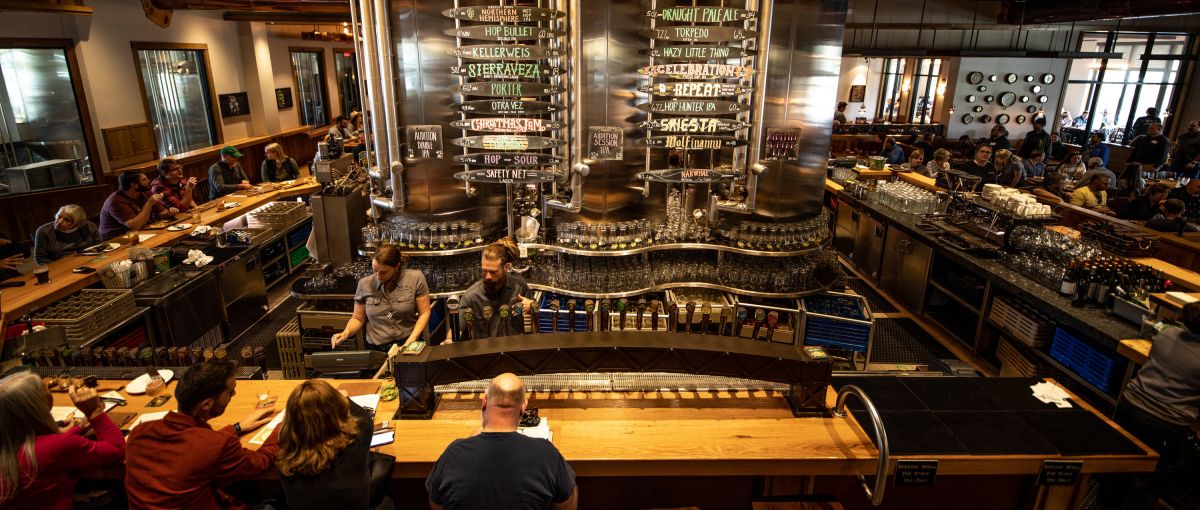 With so many breweries and beers to choose from, it's always a good idea to designate a driver or book a rideshare. Or you can take a guided tour with Brews Cruise, BREW-ed or Asheville Brewery Tours if you'd like to get behind-the-scenes views along with some beer history and education.
An ideal time for beer aficionados to visit Asheville is during one of the city's popular beer festivals – just be sure to get tickets early.
Updated March 10, 2022