A Romantic Weekend in North Carolina's Triangle
Whether it's a hotel that caters to couples, romantic strolls on charming streets, a tasty restaurant with lots of two-tops and North Carolina wines, myriad museums or a soothing spa, it's easy to plan a romantic three-day getaway to North Carolina's Triangle cities of Raleigh, Chapel Hill and Durham.
Day 1: Raleigh
Start an exploration of Raleigh strolling hand-in-hand through the North Carolina Museum of Art, one of the premier visual arts museums in the Southeast. Then head outside to the 164-acre art park that's home to larger-than-life outdoor art installations.
The Raleigh Farmers Market is a great place to shop for specialty items from local farms to enjoy back home. Plus, comfort food makes for a tasty farm-to-table lunch at the State Farmers Market Restaurant.
Head to Escazú Artisan Chocolates in the afternoon for a lengthy dessert session for two. Located near downtown Raleigh in the Mordecai neighborhood, Escazú features bars, truffles, confections and more ideal for consumption right at the retail store and workshop – and later.
Raleigh and the rest of the Triangle can also be a great base for visiting romantic vineyards and tasting and toasting award-winning wines. Area options include Chatham Hill Winery in Cary, Hinnant Family Vineyards in Pine Level and Starrlight Mead in Pittsboro.
As the sun sets, check in at Cary's luxurious The Umstead Hotel and Spa and re-confirm the early evening spa appointments you've hopefully already made. The Umstead made U.S. News & World Report's list of "Best Hotels in the USA" for 2018.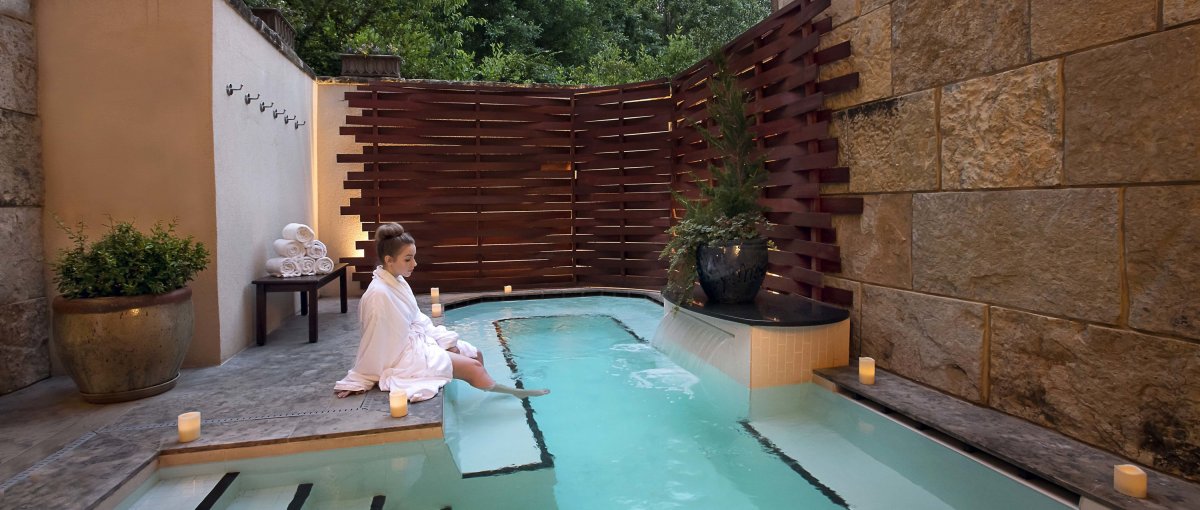 The Raleigh area has many romantic dining venues. One post-spa possibility is to stay right where you are and book a table for two at Herons Restaurant, known for perfectly prepared seasonal cuisine. The Chef's Table at Second Empire Restaurant & Tavern in the historic Dodd-Hinsdale House provides another unique option, giving you the opportunity to dine right in the kitchen with a special menu and wine pairings, all while interacting with the restaurant's chefs and other staff.
Day 2: Chapel Hill
Before the short drive to Chapel Hill, start the day with delicious coffee, pastries, breads and more at Cary's La Farm Bakery, an authentic French bakery where Master Baker Lionel Vatinet has created a modern bakery using centuries-old baking traditions and techniques.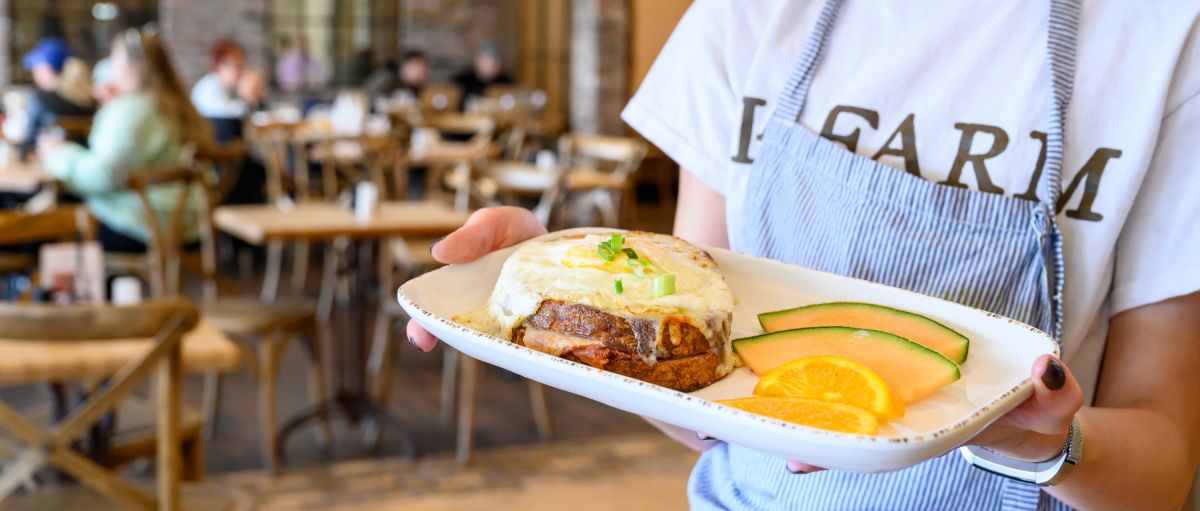 After last night's dinner and this morning's breakfast, another romantic stroll may be in order. The North Carolina Botanical Garden is ideal for a stroll or picnic thanks to gorgeous, landscaped gardens. There are also great walking and picnicking possibilities at the bustling University of North Carolina at Chapel Hill, the oldest public university in the country.
Come afternoon, it's time to peruse Ackland Art Museum's permanent collection of more than 20,000 works of art, including one of our state's premier collections of Asian art.
Next, check in at The Carolina Inn (offers packages) or The Siena Hotel (dog-friendly).
For dinner, Chapel Hill has many romantic offerings. Varied possibilities with ambiance, cuisine and tables for two include Crossroads at The Carolina Inn, Il Palio at The Siena Hotel and Lantern.
After dinner, loosen up with the locals at The Crunkleton.
Day 3: Durham
Your day in Durham should begin at Guglhupf, which crafts German and French artisan breads and more daily.
Next, there's lots to explore in town including the Sarah P. Duke Gardens, which features Japanese-style walking bridges, gazebos, water features and more amidst 55 acres.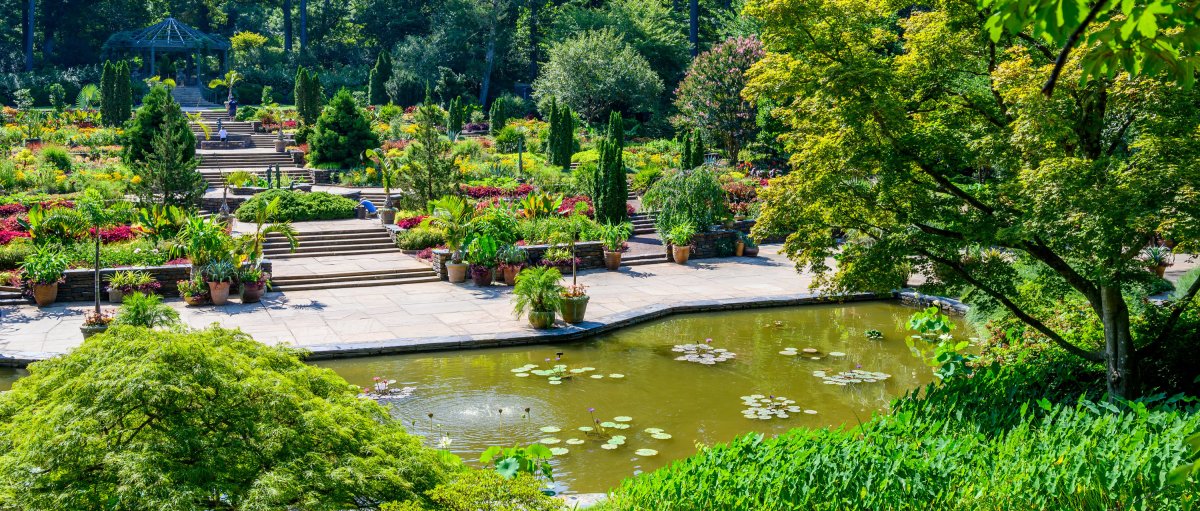 For lunch, head to the tasty Nasher Museum Café at Duke University's Nasher Museum of Art. After lunch, there's plenty of time to explore the modern 65,000-square-foot building, which houses multiple gallery spaces, a museum store and more.
Brightleaf Square is the perfect way to while away the rest of the afternoon in Durham. Here, turn-of-the-century tobacco warehouses have been converted into restaurants, art galleries, jewelry stores, clothiers and other specialty shops.
Next, check in at the Washington Duke Inn & Golf Club, where Duke University couples have been staying for years.
For dinner, reservations options for two abound. You can stay right where you are with a romantic table for two at Washington Duke Inn's world-class Fairview Dining Room; enjoy tapas for two at Mateo Bar de Tapas; or try French bistro cuisine at Vin Rouge.
Afterward, grab two bar stools with the locals at late-closing plow-to-pint Fullsteam Brewery – a great place to toast your time together in the Triangle.
Updated January 17, 2023