Relax & Unwind: 3-Day Girls' Getaway to Lake Norman
Planning a rejuvenating mother-daughter getaway or looking to enjoy a long weekend of pampering with girlfriends? Look no further than Lake Norman, a short drive north of Charlotte, for a three-day trip including spa time, wine tasting and, of course, time on the water.
Day 1: Spa Day, Wine Tasting & Dinner on the Lake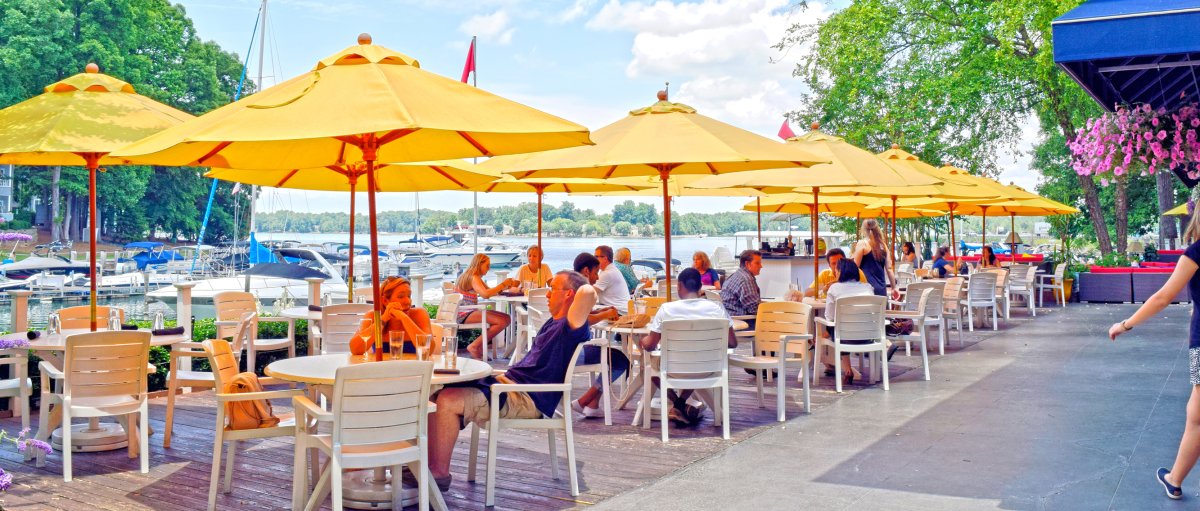 Begin your vacation with a day of relaxation. Start with breakfast at one of the coziest restaurants in Davidson, Famous Toastery. Pick up something light or get a full breakfast with fried eggs, bacon, blueberry pancakes and hash browns. And don't forget to request the highly recommended corn beef hash. This popular breakfast spot is only a short drive from your first destination.
Head to Savvy Salon and Day Spa and spend the day indulging in the ultimate spa experience for your mind, body and soul. You can get your hair done, get a manicure and pedicure, enjoy a facial or body treatment, or a massage. After a day at this relaxing escape, you'll be sure to leave feeling rejuvenated.
Next, visit Davidson Landing where you can experience food and wine with lake views and a little retail all in one place. Visit Lake Norman Cottage to taste new wines while indulging in the spot's famous homemade cookies. While you're here, browse through the apparel, accessories and unique gifts throughout the store. Take a stroll along the lakefront and stop in The Cabin for happy hour cocktails before dinner. Indulge your taste buds for lunch or dinner with a relaxing waterfront culinary experience at North Harbor Club.
Day 2: Shopping Local Stores & Boutiques
Spend your second day discovering local stores and shops every woman is sure to love. Start with Old Town Cornelius and visit the small boutiques and antique shops such as Avalilly's and Home, Heart & Soul. These stores offer apparel, furniture, accessories, home décor, jewelry and more.
Then visit Birkdale Village and enjoy an outdoor shopping experience. This beautiful location has stores lining the streets, as well as bubbling fountains and colorful gardens in the center of the village. Here you'll find apparel, accessories, jewelry, home furnishings and cosmetics.
With a great combination of shopping and dining, there's no shortage of restaurants perfect for lunch or dinner. Locals recommend Corkscrew Wine Pub, eeZ Fusion & Sushi, Red Rocks Café or Dressler's Restaurant for a larger ladies' group. For a special treat, Dressler's has an amazing low country crab dip appetizer and a variety of sweets such as cheesecake, apple crisp and carrot cake to share (or not) for dessert.
Day 3: Stand-Up Paddleboarding & Boating on Lake Norman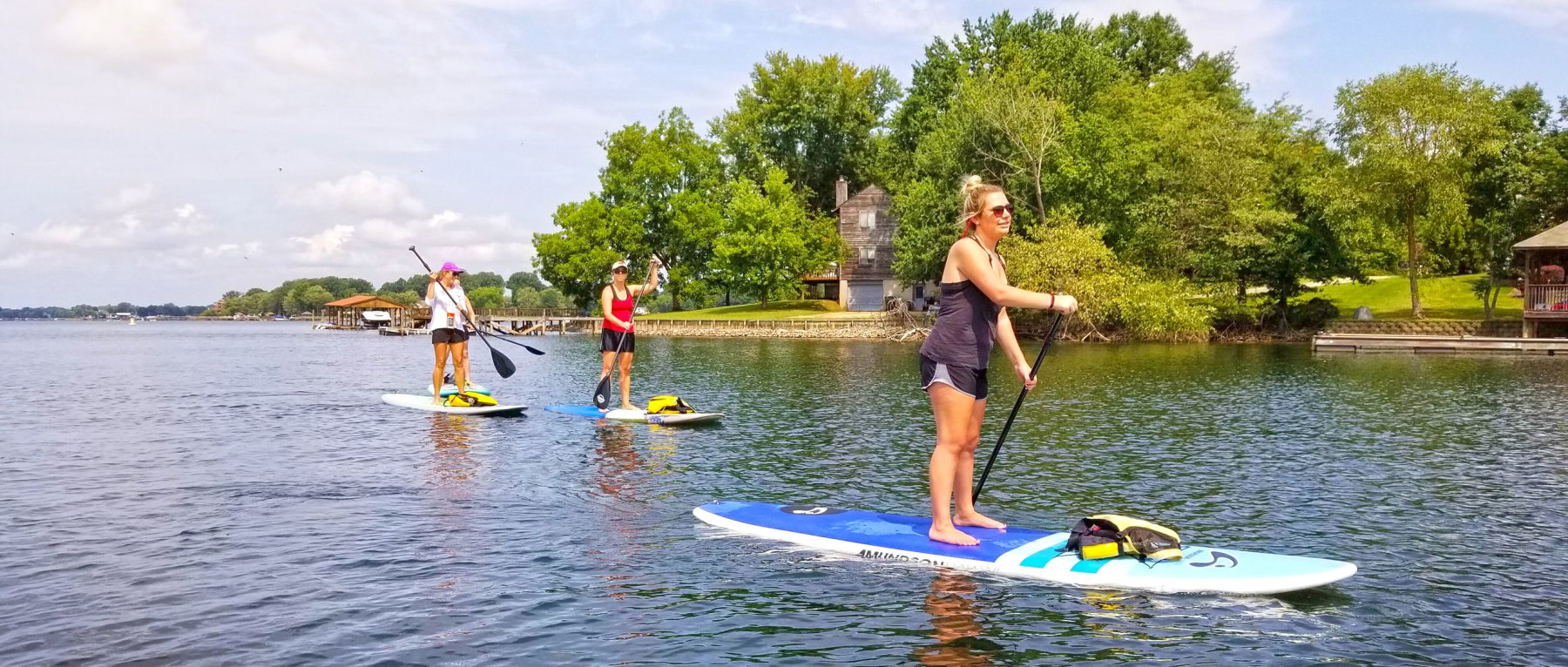 For your final day, spend your time enjoying the water and scenery on Lake Norman. First, stop for breakfast at Summit Coffee's Outpost location. Not only will you fall in love with this family-owned café's locally roasted specialty coffee, breakfast will fulfill cravings with items such as the almond butter and jam toast or scones drizzled with chocolate icing.
You'll feel ready to burn some energy during a watersports lesson at Ride LKN – but if relaxing is more your speed, rent a private charter instead.
Afterward, grab a quick bite, like the herb shrimp salad from Fresh Chef Kitchen. Then head to one of the area's many marinas, where you can rent a boat to cruise around Lake Norman for the rest of the afternoon.
If nightlife is on the agenda, head to Cork and Cask, Lake Norman's premier spot for a girls' night out. Relax on the patio and work your way through an extensive list of boutique wines, craft beer and artisan cheeses.
This trip idea is courtesy of Visit Lake Norman.
Updated December 2, 2021