7 North Carolina Fall Trips You Might Have Overlooked
Before booking your getaway in North Carolina for the fall season, you have a decision to make. Do you want to soak up the warm temperatures and summer-like appeal (but without the summer crowds) that usually continue through September or early October? Or would you rather witness colorful changing leaves during crisp weather as the calendar flips through October and November?
Either way, you'll find your desirable autumn backdrop when you plan a trip to these scenic destinations, several of which might have flown beneath your radar. Until now.
1

Offseason Beaches are On Point

Featured by: Onslow County Tourism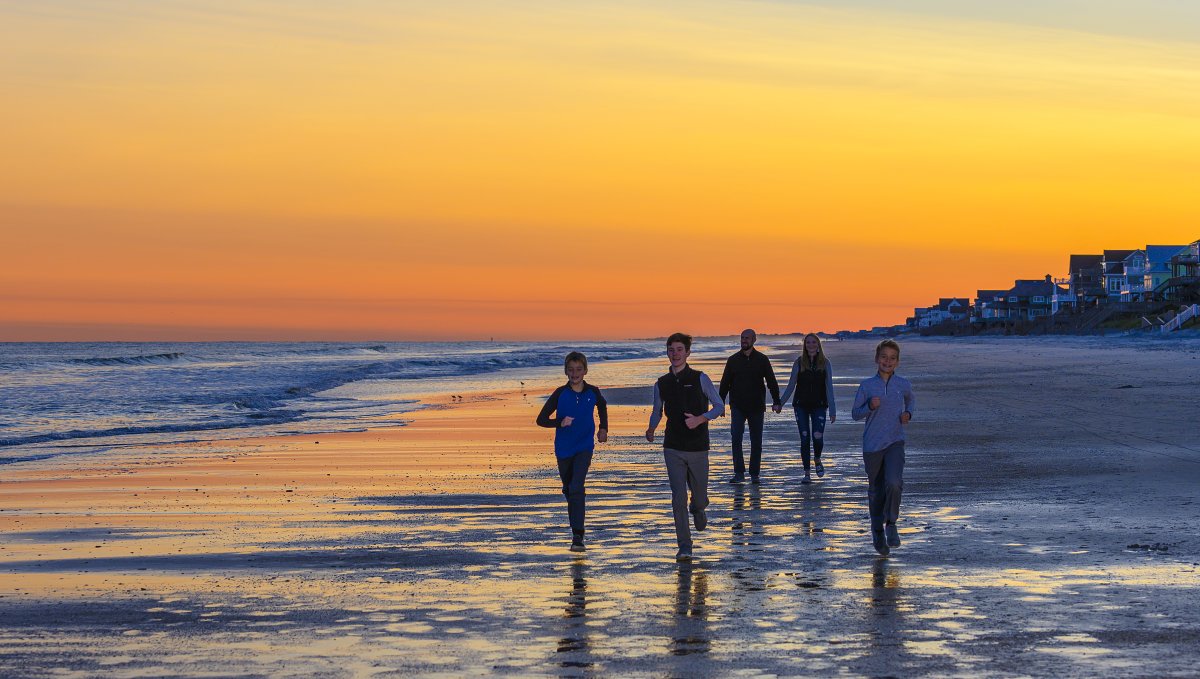 1

Offseason Beaches are On Point

Topsail area

See on map
Don't sleep on fall beach trips, when the weather is still warm, the summer crowds have dissipated and vacation rental prices are lower. If you're looking for peaceful strolls or oceanside picnics, North Topsail Beach's 12 miles of uncrowded shoreline in Onslow County serve as an ideal backdrop. To get in touch with nature or spend a day paddling, try Bear Island, a 4-mile-long undeveloped barrier island at Hammocks Beach State Park an hour north. And go all in on fall with a visit to Mike's Farm in Beulaville for hayrides, a pumpkin patch, live music and flavorful goodies. Pro tip: Time your trip well and celebrate more of the season at the Sneads Ferry Shrimp Festival in September or Onslow Oktoberfest in October.
2

Allow Yourself to Go Adrift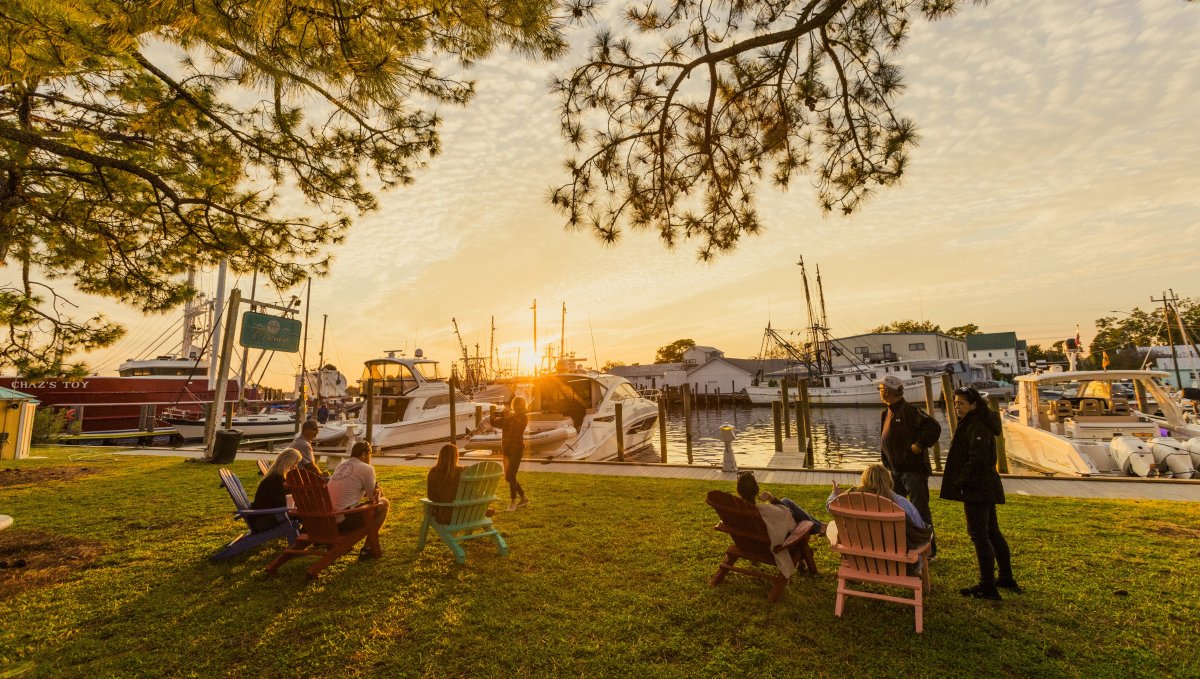 2

Allow Yourself to Go Adrift

Oriental

See on map
Known as the "Sailing Capital of North Carolina," Oriental attracts boaters and paddlers of all skill levels, particularly to the Neuse River and its surrounding creeks. The serenity you'll feel while stand-up paddleboarding here can be what you were looking for to "take you away." And while you might not have ever seen kayak fishing, Oriental is a great place to try it for the first time. The destination has been featured on The Kayak Fishing Show, and expert guides will take you out for backcountry, inshore or nearshore kayak fishing. You can continue the water theme with your lodging, as well, at the Oriental Marina & Inn or the River Neuse Suites.
3

All Around the Lake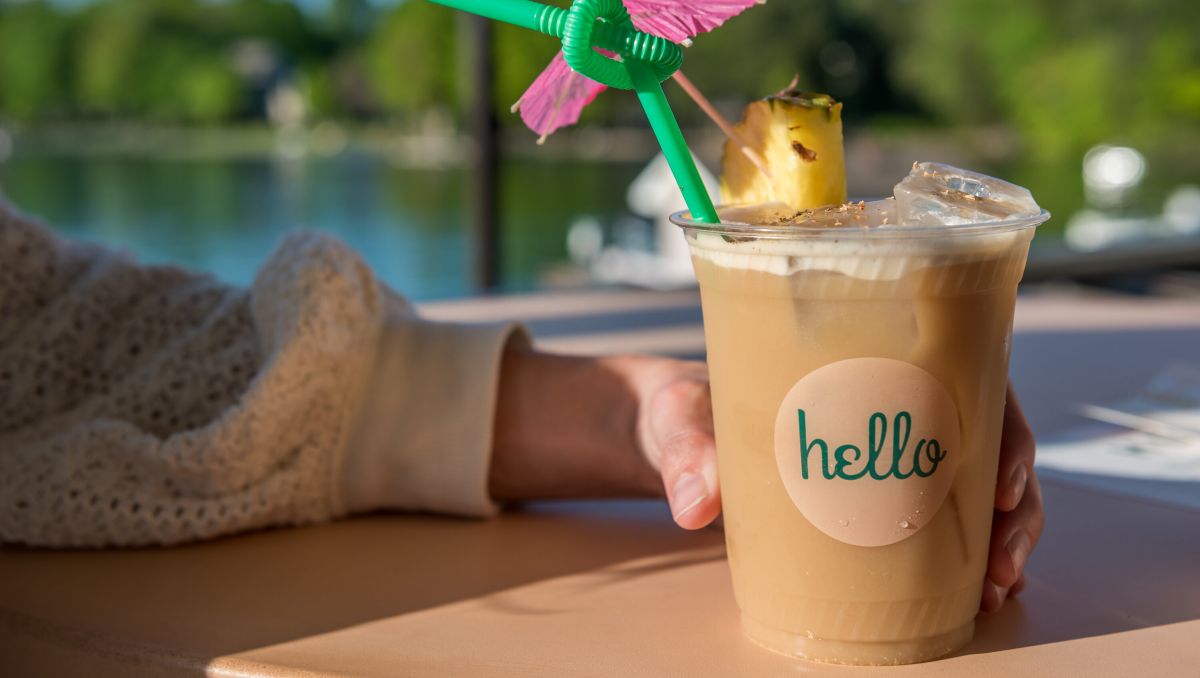 3

All Around the Lake

Cornelius, Davidson

See on map
As the largest manmade lake in North Carolina, Lake Norman has a plethora of water activities that will make your fall getaway special. The lakeside town of Cornelius offers numerous marinas to make renting boats, jet skis or paddleboards a breeze. And foodies will delight at the sight of Hello, Sailor, a waterfront restaurant and bar known for its hushpuppies and cocktails. In 2018, it was named one of the "18 Best New Restaurants in America" by Eater. Nearby Davidson also has plenty to offer with its idyllic main street and beautiful Davidson College campus that keeps a full community calendar of events, including plays inspired by current events. Plus, don't miss Kindred, the sister restaurant to Hello, Sailor, which opened a few years earlier and has continuously garnered acclaim.
4

Old Charm and Young Energy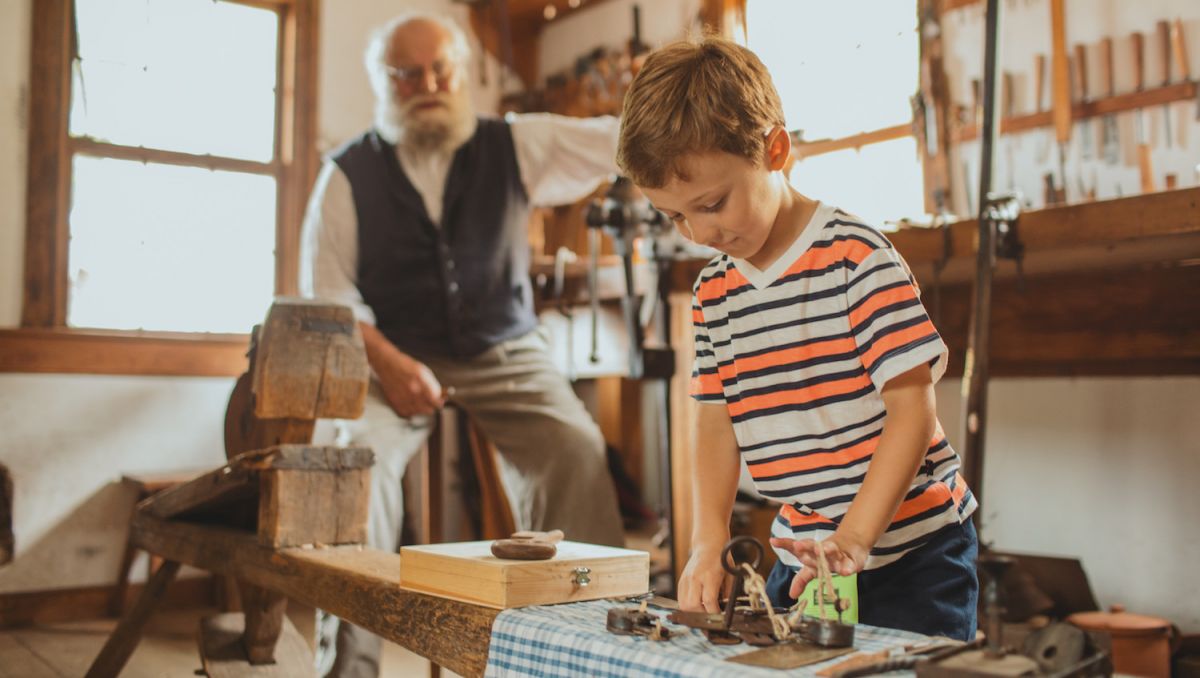 4

Old Charm and Young Energy

Winston-Salem

See on map
Winston-Salem evolved from the Moravian community of Old Salem – still intact and worth exploring for an afternoon – to a charming, art-centric city with history at every turn. Old tobacco factories have been transformed into art studios, tech hubs and co-working spaces. In fact, Innovation Quarter, one of America's fastest-growing research parks, resides inside the former R.J. Reynolds Tobacco Company property. Yet just a few miles away, travelers can find natural beauty in Reynolda Gardens, a 134-acre retreat filled with nature trails and lush gardens that will certainly provide a rainbow of fall colors to soak in during your visit. Want a unique souvenir? Hit an Art-o-mat machine, part of an international network of 100+ former cigarette machines that sell pieces of art for $5.
5

All the Mountain Views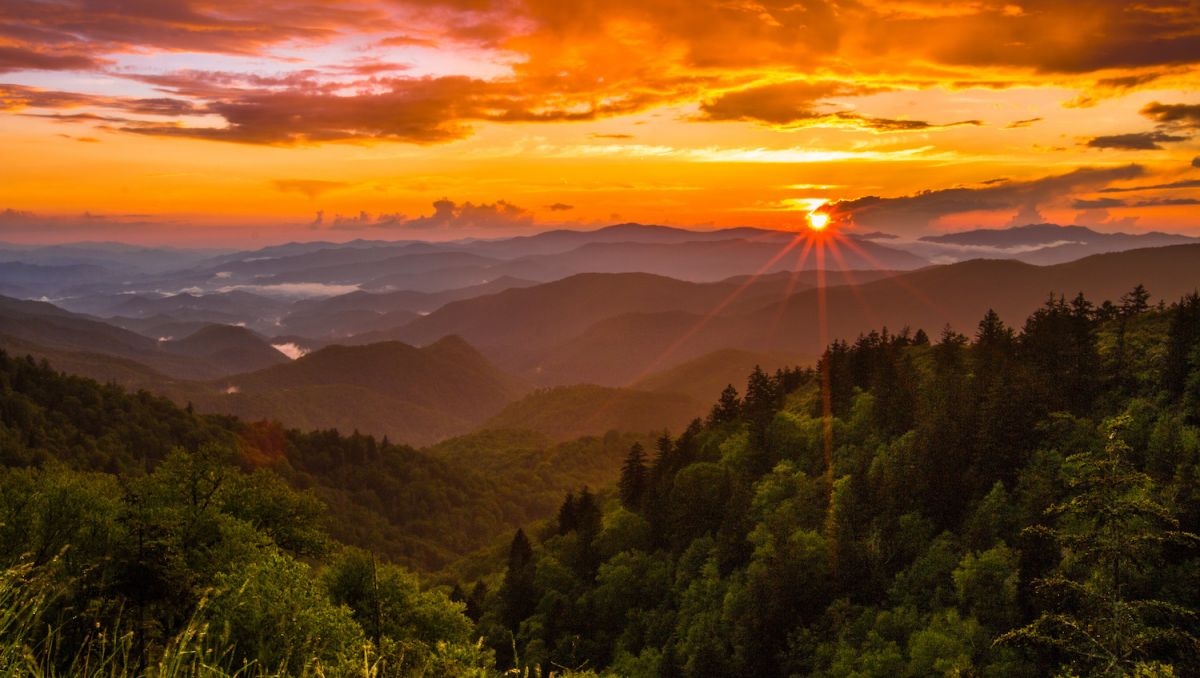 5

All the Mountain Views

Sylva, Cashiers, Dillsboro

See on map
Plan your next getaway to see and be seen – discover the adventures in Jackson County, and inspire your friends with the many Instagrammable views. Choose the mountain towns of Sylva, Cashiers or Dillsboro for your stay, and you're a short drive to both Great Smoky Mountains National Park and the Blue Ridge Parkway. Make sure Silver Run Falls is on your list of natural attractions to visit. It's one of the most picturesque waterfalls and is easily accessible inside Nantahala National Forest. Or take the challenging, yet rewarding, hike on Waterrock Knob Trail to an elevation of nearly 6,300 feet, the highest point on the Parkway. Then trade an adventure trail for a leisure one – the Ale Trail includes stops at nearly 10 breweries.
6

Prettiest in Fall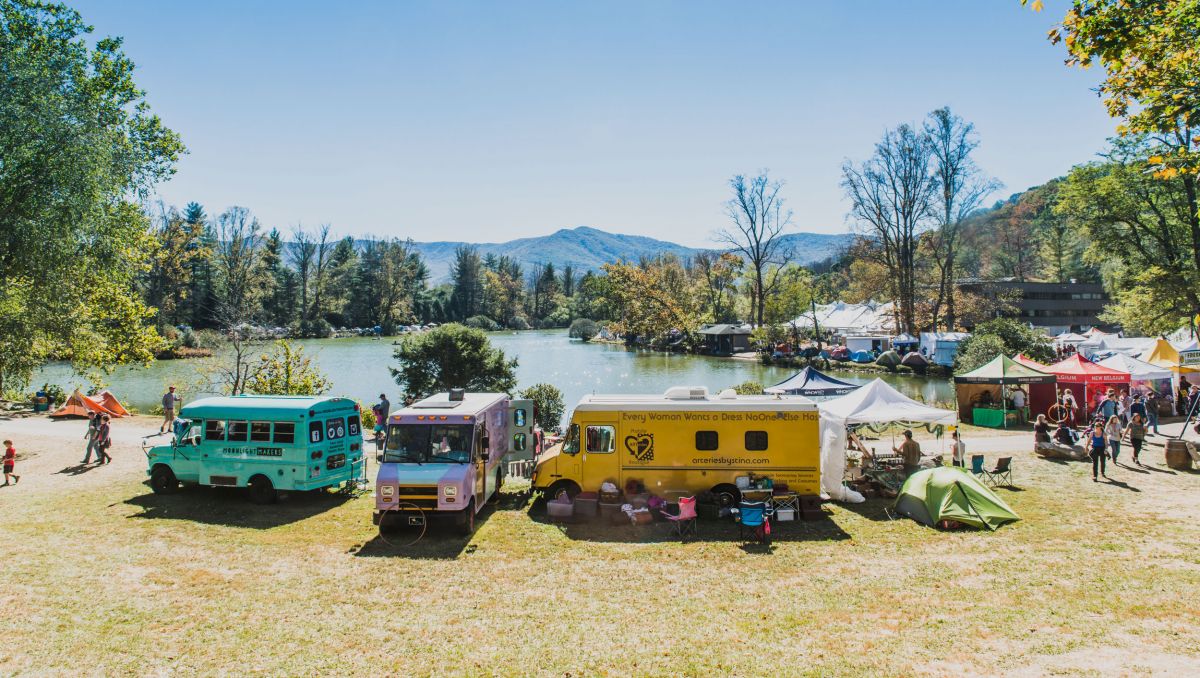 6

Prettiest in Fall

Black Mountain

See on map
Voted "America's Prettiest Small Town" in 2017 by TripAdvisor, Black Mountain sits just 20 minutes outside of bustling Asheville and serves as an excellent home base to explore western North Carolina. Yet you may find it impossible to pry away from the tranquility of your cabin rental on Lake Eden, where you can choose from treehouse-style cabins, vintage campers, rustic cabins or luxury cottages. The lake also hosts the beloved LEAF festival every October: a colorful, soul-lifting event focused on music, art, culture and community. You'll also find three local craft breweries in this town: Lookout Brewing, Pisgah Brewing and Black Mountain Brewing. But cider and mead fans, never fear: Black Mountain Ciderworks + Meadery has you covered.
7

Feel Free to Horse Around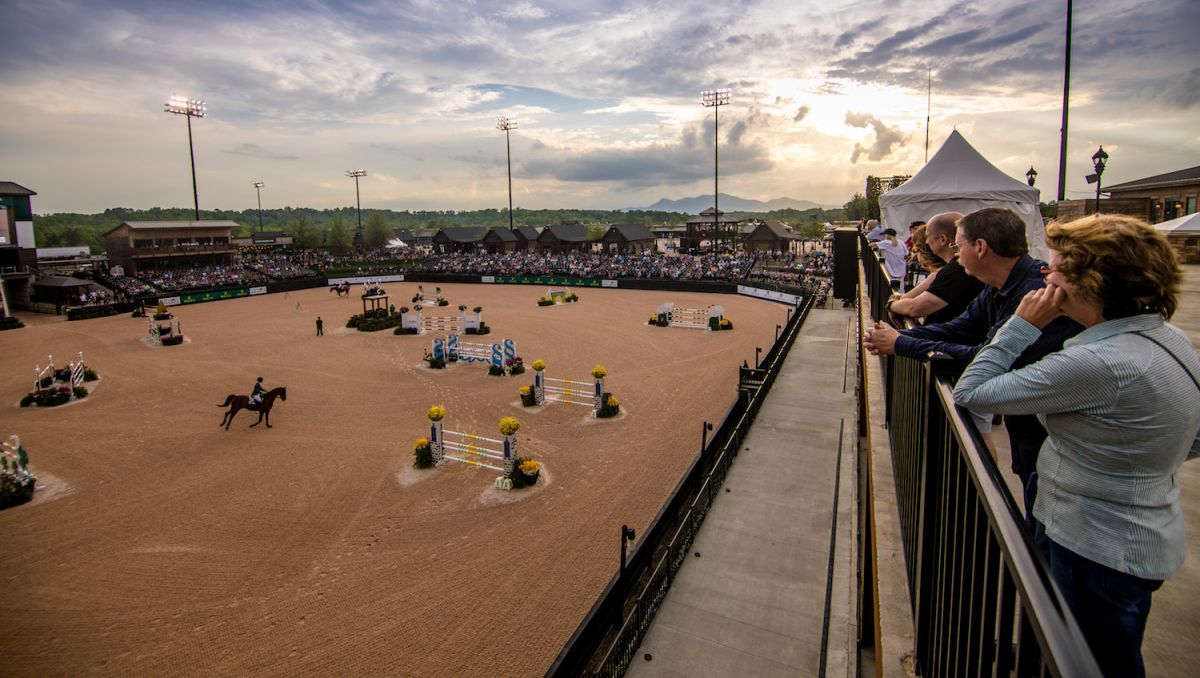 7

Feel Free to Horse Around

Tryon

See on map
Buzz has been building around the small town of Tryon since the Tryon International Equestrian Center opened in 2015. The sprawling facility was confirmed as one of the world's premier equestrian lifestyle destinations when it was selected to host the 2018 FEI World Equestrian Games. Through fall, it puts on Saturday Night Lights, a free weekly event that's part-carnival, part-horse competition. Pencil in some time for relaxation, too, at Overmountain Vineyards, a French-inspired winery with lovely mountain views and fire pits. Then continue your palate pursuits at 1906 Pine Crest Inn, known for its award-winning wine cellar and three-course dinners, before tucking into your romantic accommodations.
Updated August 18, 2023